Vision
We're determined to make the cruising experience as convenient and enjoyable as possible for guests who are blind or have low vision. Our ships have been designed to incorporate Braille in public areas and elevators.
Service Animals welcomes aboard (relief area with cypress mulch is provided)
Braille/tactile signage
Braille elevators and buttons
Qualified readers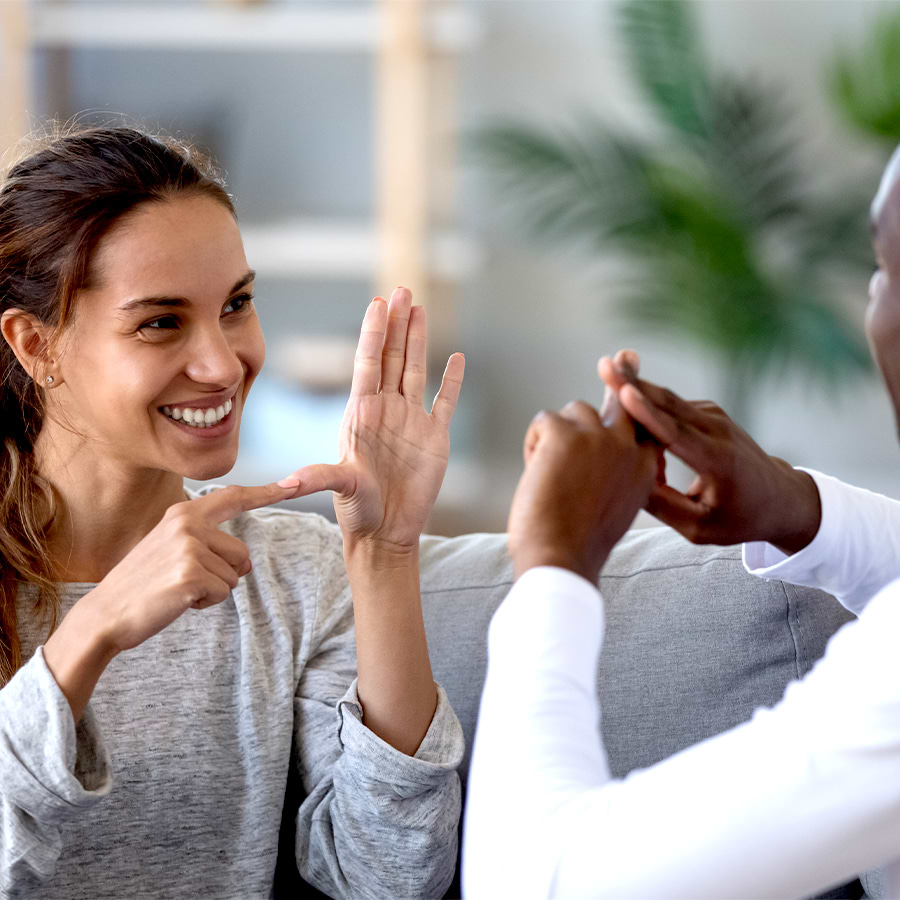 Hearing
Don't miss a minute of the action. Our deaf and hard of hearing guests can enjoy an immersive cruise experience and peace of mind, thanks to features like visual alerts, sign language interpreters, and captions.
There are a limited number of TTD (text telephone) kits available, which will need to be requested in advance.
Phones can be hardwired into the vanity desk area in any of the standard cabins