Virgin Voyages' guide to Airlie Beach, Australia
Explore the world-renowned Whitsunday Islands and get a glimpse of the Great Barrier Reef.
AIRLIE BEACH
Exciting Entry to the Whitsunday Islands
While there's countless breathtaking beaches in and around Australia, the bulk of the best ones are located in Airlie Beach. With access to both the grandiose Great Barrier Reef and the winsome Whitsunday Islands – home to Australia's world-renowned Whitehaven Beach – there's immeasurable opportunities for outdoor adventure and exploration, as well as the surrounding lush rainforests with wildlife and breathtaking greenery at every turn.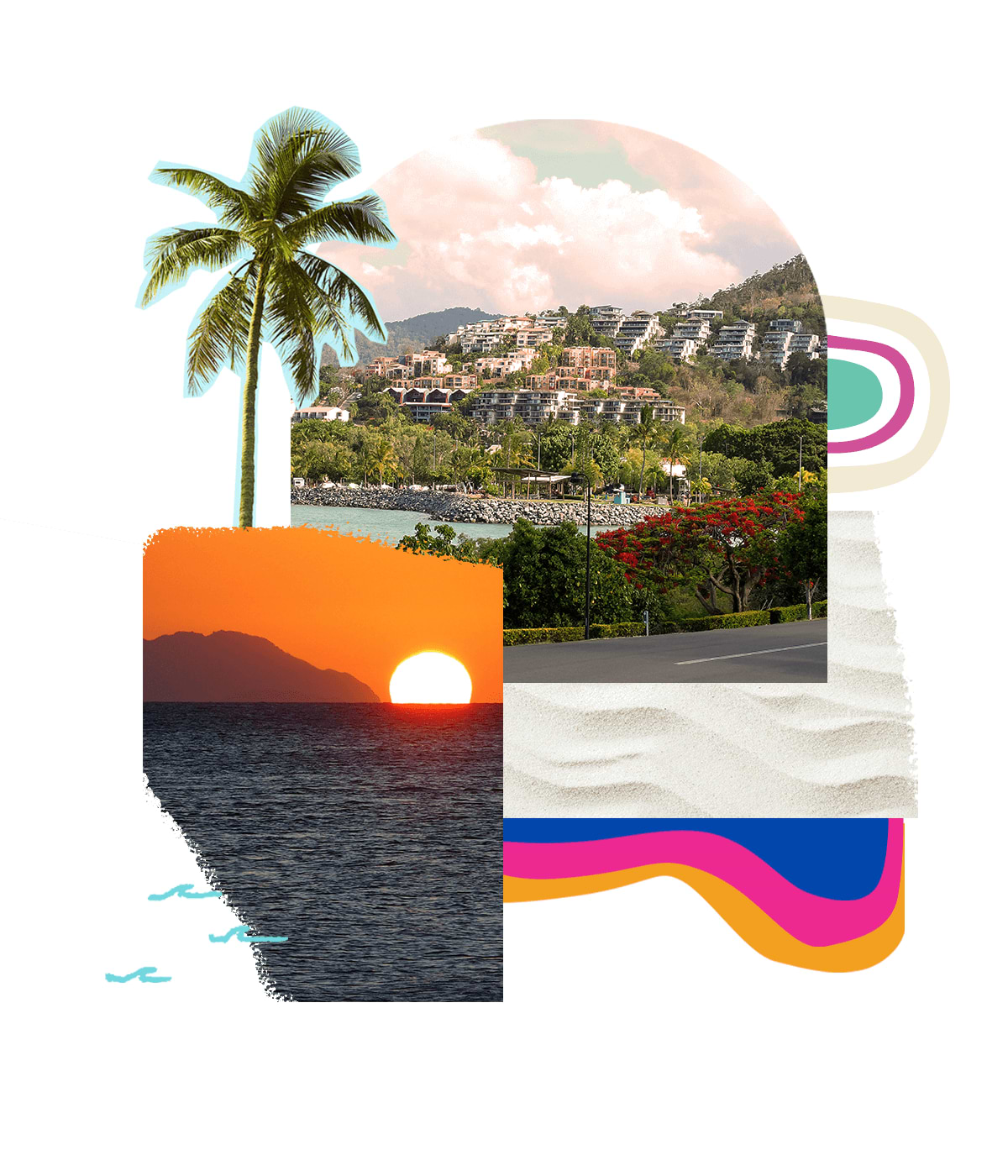 Visit the Whitsunday Islands via kayak, catamaran or even a helicopter where you can spend the day swimming in the tantalizing turquoise waters, snorkeling, scuba diving or simply taking in the natural beauty and ease that seemingly takes you over as soon as your toes seep into the sand. Go on a Great Barrier Reef exploration and take in this incredible feat of nature – so big that they can see it from space, and make your way to one of the many extraordinary eateries that have made a name for themselves in this winsome environment before making you way back to the ship for a sunset sailaway.
Shore Excursions
Extraordinary adventures in Airlie Beach
Guided tours, sprawling reefs & bounding beaches.
Airlie Beach Sights & Beer Tasting Tour
With crystalline waters, vibrant mountains, and marinas lined with lovely sailing vessels, enjoy a leisurely ride through Airlie Beach. You'll pass some of the town's impressive landmarks, and through the rainforest-covered mountains on your way to one of Queensland's breweries. With Whitsundays Island nearby, you'll get a chance to sample beers inspired by the islands, plus other local faves. When your tour has finished, you can stay in town to explore on your own.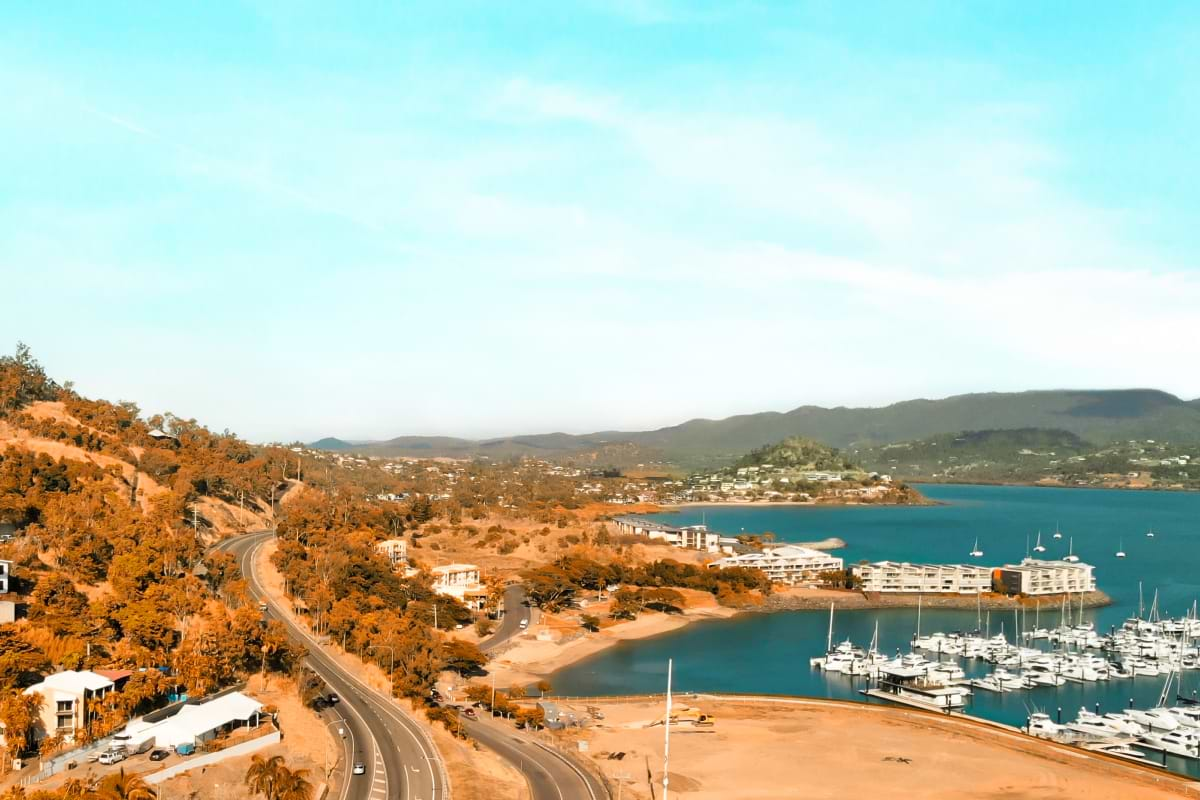 Get ready for raw, unspoiled beauty by viewing one of the world's seven natural wonders — the Great Barrier Reef. Your small group will take a fixed-wing plane to Whitehaven Beach (one of the most beautiful on the planet) — viewing the reef and seeing all its incredible colors, plus sand and water formations that surround the gorgeous, uninhabited beach during your ride. At the beach there will be free time to swim around the reef, viewing it up close, before flying back to the mainland.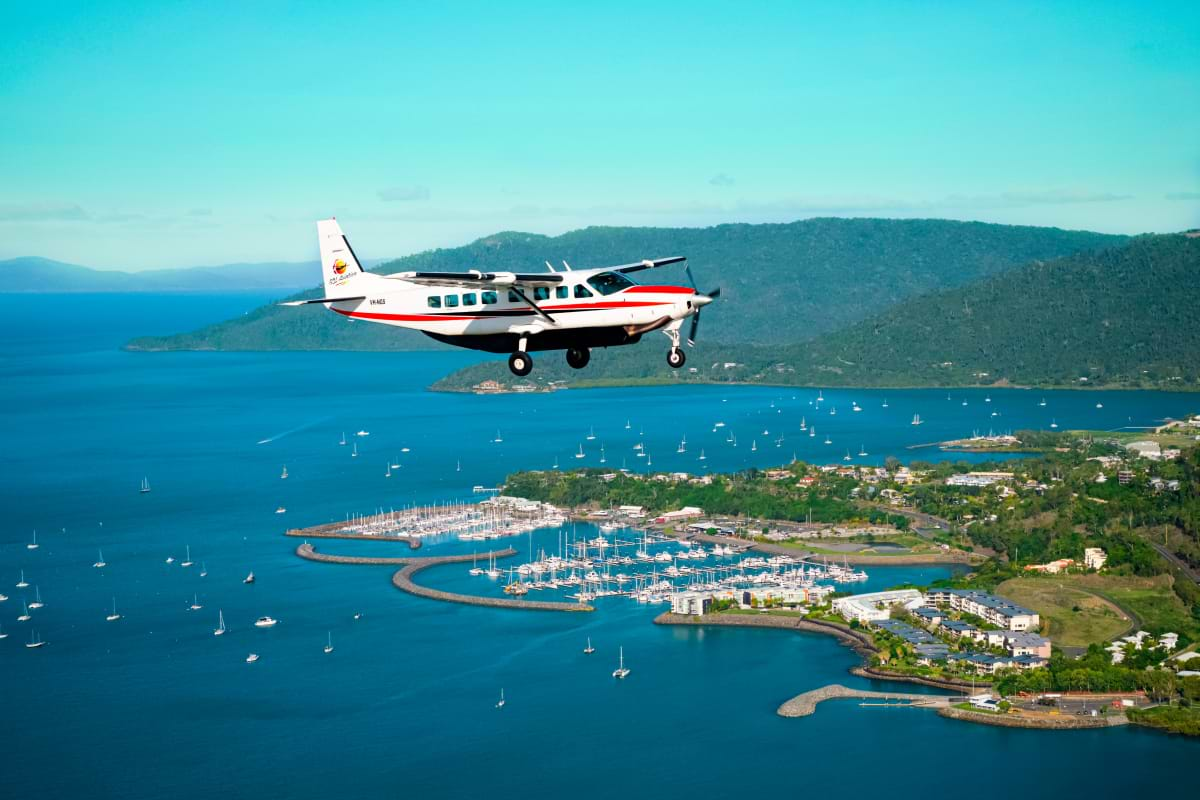 Enjoy the gorgeous Whitsunday Islands in a way that's adventurous and fun aboard a double kayak. In a small group, you'll paddle over coral reefs, teeming with an abundance of tropical fish and wildlife. There will be a stop at a nearby beach to give you some free time to swim in the crystalline water and relax on the warm, golden sand before kayaking back to the mainland.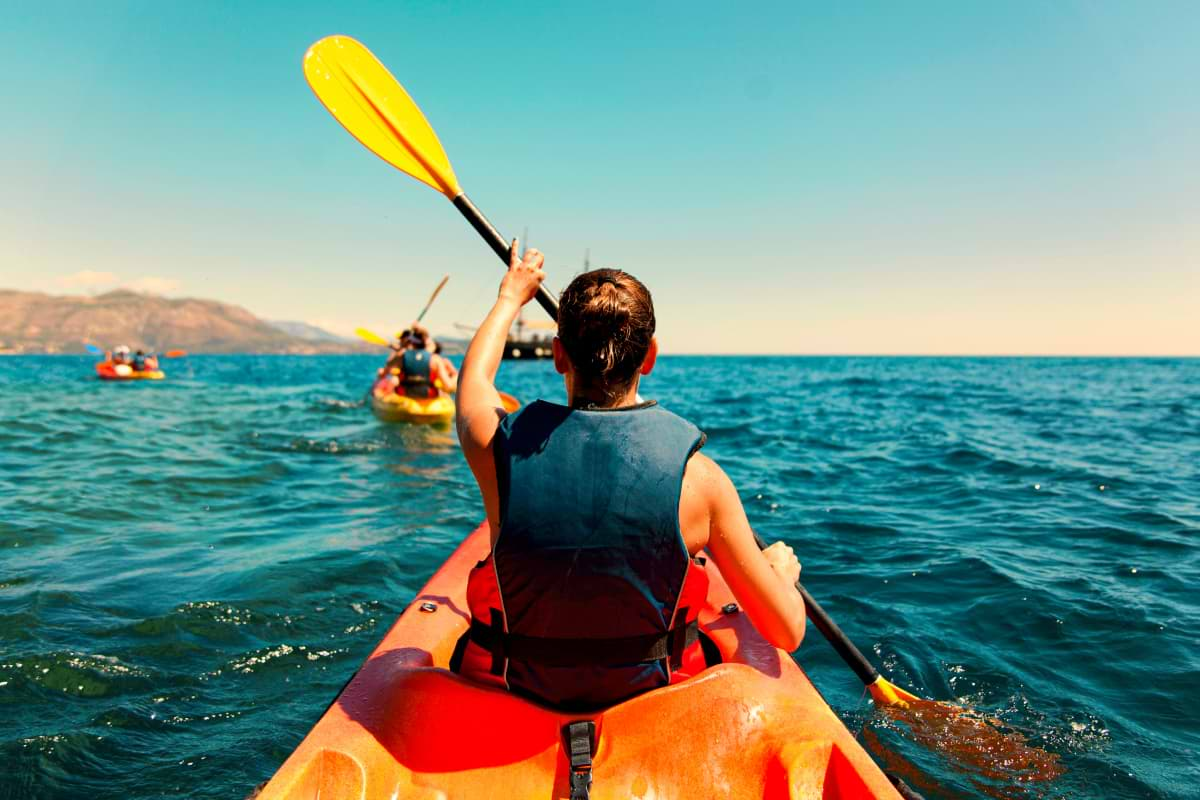 More Shore Things for your wishlist...
We have even more in our curated catalog.
Bring your beachwear
Whitehaven Beach is consistently rated the best beach in Australia.
Shore Excursions
RIB Boat to Whitehaven Beach
Sit back and enjoy the ride as you make your way to Whitehaven Beach. In a RIB vessel, you'll get to take in the amazing natural beauty of the Whitsundays Islands. On land, there will be a short hike up Hill Inlet where you can view the Great Barrier Reef.
DISCOVER MORE SHORE THINGS

Australia often feels like another world to its distant travelers. The beauty and wonder created by this sanctuary for wildlife – above and below sea level, is ever-present everywhere you turn – but there's something so significantly special about Airlie Beach. Whether it's because of its easy access to the mystical Great Barrier Reef, its proximity to the world-renowned Whitsunday Islands, the bushels of bars and restaurants that hard-working locals have made so incredible – or maybe, it's just the perfect amalgamation of everything.
Set sail the Virgin way and find a new approach to cruise vacations. Select a cruise itinerary and let's sail.
Be the first to get our exclusive deals + onboard happenings
Oops, something went wrong. Please try again or visit our Contact Us page. You can also:
Check you've typed your email address correctly.
Make sure you've checked the signup box.
Success!
You've successfully signed up for our email list... You're in for some treats.