Virgin Voyages' guide to Cairns, Australia
A nature lover's paradise.
CAIRNS
Gateway to the Great Barrier Reef
One of the most important things to the world's ecosystem, and one of the most beautiful things to witness in real life is The Great Barrier Reef. Wildlife enthusiasts and curious vacationers have been flocking to see this amazing feat of nature since it was discovered and Cairns, in Australia's North Queensland area, happens to be the gateway to this extraordinary environment.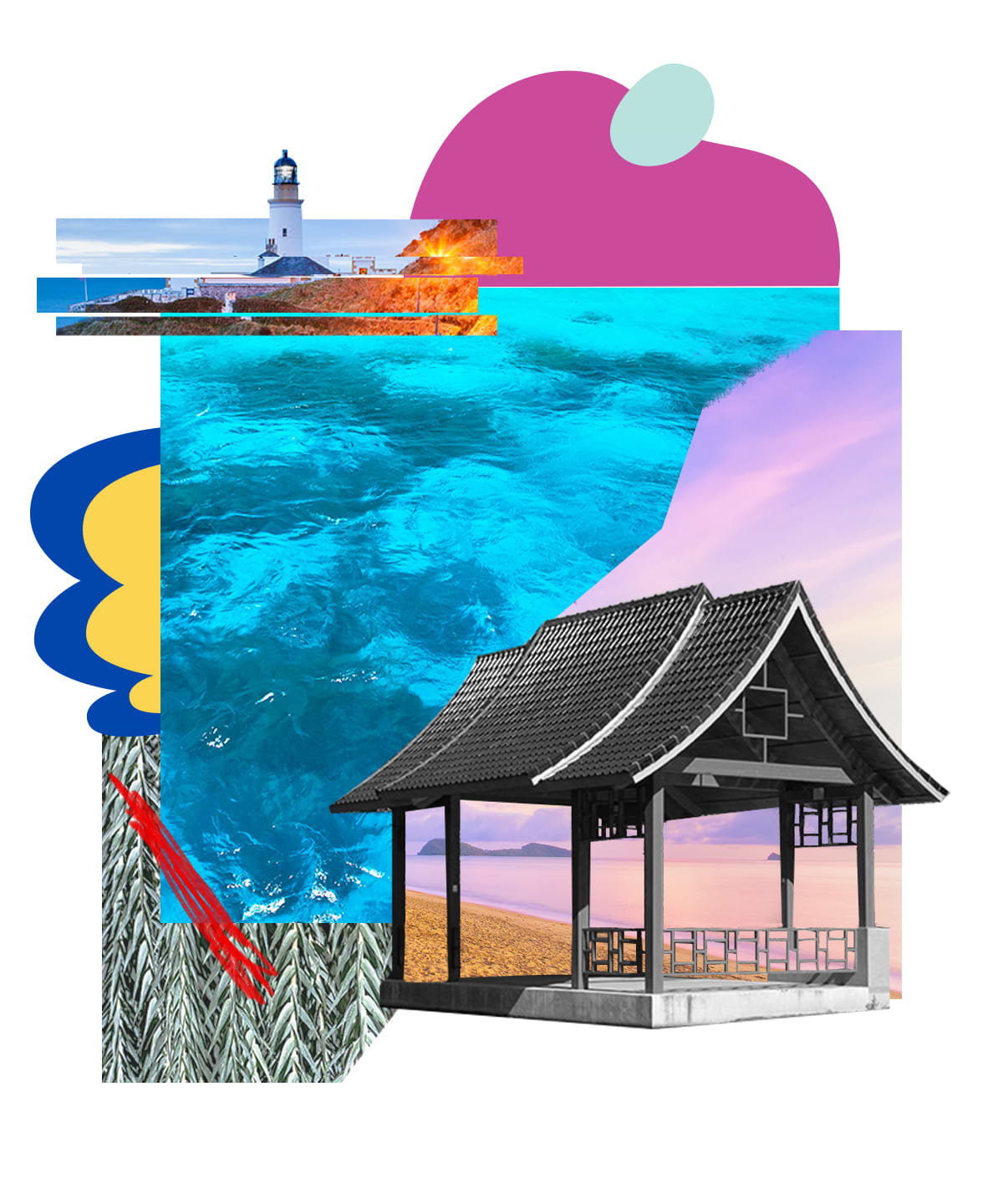 With such an extraordinary natural wonder there's now countless ways to explore it. Whether you scuba, snorkel, take a glass-bottomed boat, view from the upper level of a luxurious catamaran or from the window of a private helicopter tour there's no wrong way to see The Great Barrier Reef. With over 400 types of coral, 1,500 species of fish and over 4,000 species of molluscs you can spend the whole day just standing in one place and watching the colorful varieties of fish go by.

While The Great Barrier Reef is obviously Cairns' biggest draw, there's also countless opportunities for exciting outdoor activities, relaxing spas, eclectic shops, exciting places to eat and drink – and, as an overnight stay you'll be able to see all kinds of fish in the sea – and more delicately prepared on your plate.
Shore Excursions
Create countless memories in Cairns
Local cultural experiences, marine moments & helicopter havens.
Cairns Culture, River Cruise, & Eco Tour
Spend time in the lands and waters of the native Mandingalbay Yidinji beginning with a leisurely river cruise from Cairns to Trinity Islet. With a guide, you'll gain fascinating insight as you head into the wetlands and mangroves. On land, participate in a welcome smoking ceremony, before setting out on a walking tour along an ancient pathway. In the rainforest, you'll get to see, taste, and smell different herbs and plants that have provided nourishment and healing properties for centuries.
Cairns & Great Barrier Reef Helicopter Ride
Witness the majestic beauty of the Great Barrier Reef in one of the best ways possible — by helicopter. In a small group, you'll board the helicopter and head into the sky for one of the most thrilling rides of your life. In addition to the reef, you'll get to view isolated cays, remote beaches, the Barron Gorge, and mountain landscapes of rainforests and incredible wildlife that you may not get to see on land.
Great Barrier Reef Catamaran Ride & Marine Dock
Spend your day on one of the world's natural wonders — the Great Barrier Reef. Enjoy the scenic ride on a double-decker catamaran, where you can view the neighboring islands and coral reefs on multiple decks. You will stop on a marine base —located on the edge of the world-heritage marine park, where additional snorkel gear and a dive excursion will be available for you to purchase on-site. Here you'll have free time to swim, relax, and have lunch with this epic natural habitat as your backdrop.
More Shore Things for your wishlist...
We have even more in our curated catalog.
Not just important to sea creatures
200 species of birds depend on The Great Barrier Reef.
Shore Excursions
Kuranda Village & Skyrail
Pass through bridges, tunnels, and waterfalls into the central township of Kuranda. This unique village was once a stopover town, allowing miners and loggers to stock up on supplies, and now features markets and cafes. Travel on a Skyrail cable car to experience the natural beauty from above.
DISCOVER MORE SHORE THINGS

Beauty is obviously in the eye of the beholder, but it would be hard to find anyone who disagreed that Cairns is one of the most naturally beautiful places on Earth. With two days and an overnight stay here you'll be able to see this natural wonderland in all varieties of sunlight and from all kinds of angles. Whether you spend the majority of your time exploring The Great Barrier Reef, which, at over 133,000 square miles would take a lifetime to see every part, indulging in a variety of outdoor activities, appreciating the rainforest that make the verdant views of Cairns so special, hiking the wildlife-ladened coast or eating your way through the eclectic restaurants that call this magical city home, you'll leave feeling reconnected with both yourself and Mother Earth.
Set sail the Virgin way and find a new approach to cruise vacations. Select a cruise itinerary and let's sail.
Be the first to get our exclusive deals + onboard happenings
Oops, something went wrong. Please try again or visit our Contact Us page. You can also:
Check you've typed your email address correctly.
Make sure you've checked the signup box.
Success!
You've successfully signed up for our email list... You're in for some treats.