Virgin Voyages' guide to Colombo, Sri Lanka
Where classic meets cosmopolitan.
COLOMBO
The heartbeat of the Indian Ocean
There's no place else quite like Colombo. Located on the west coast of the idyllic island nation of Sri Lanka, this bustling metropolitan capital city is the epitome of old-world charm meets modern conveniences. Visit the countless ancient temples and historical landmarks, like the remarkable Kelaniya or Gangaramaya Temples — Colombo's oldest Buddhist temple.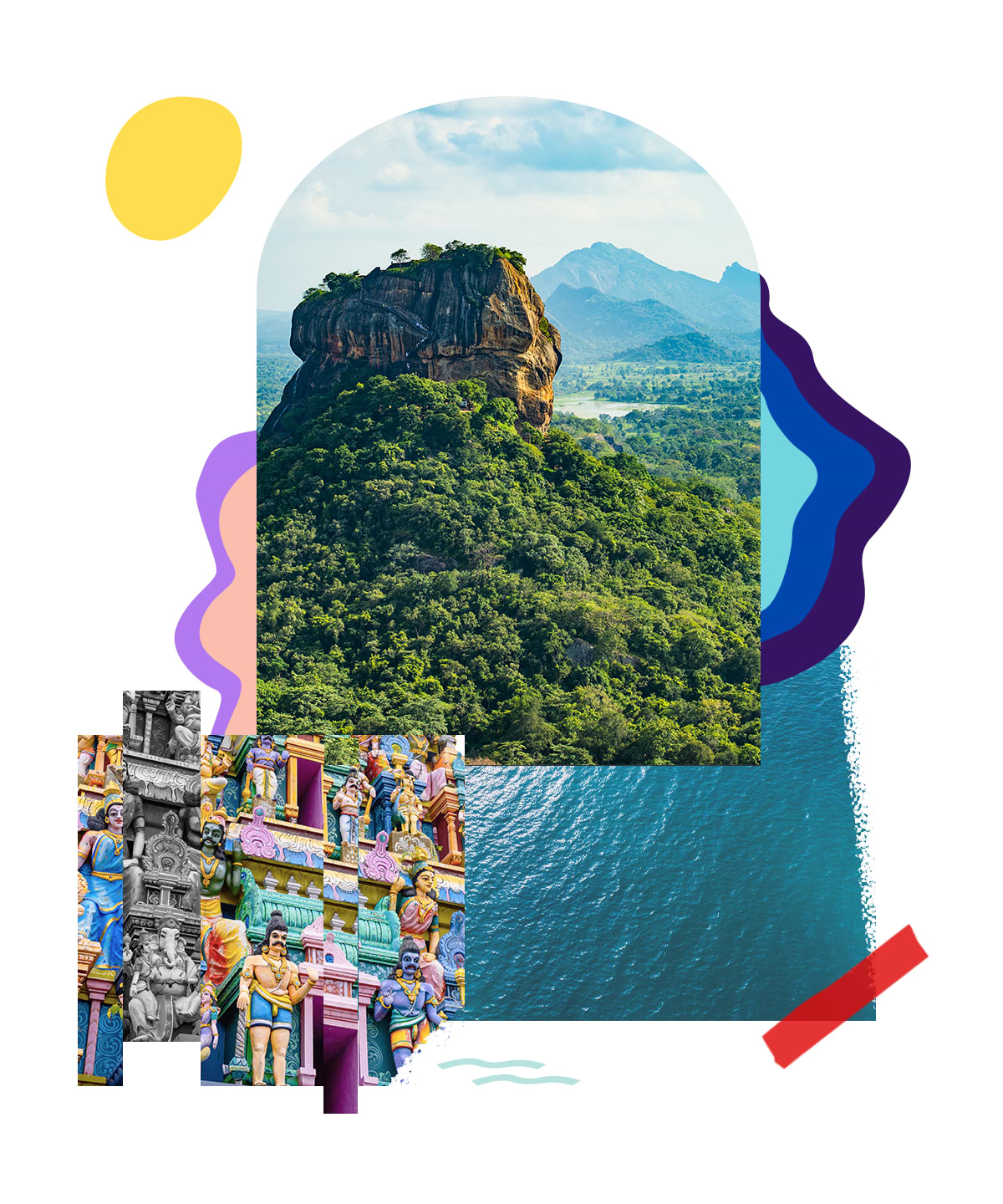 Go on an immersive religious experience where you'll receive a special individual blessing from a Hindu monk, experience remarkably restorative yoga, and immerse yourself in the land where so much of the world's tea originates and tour the Colombo Fort — a UNESCO world heritage site.

Whether you spend your day soaking up the sun on any one of the pristine white-sand beaches or losing yourself on a self-guided (or guided) food tour where you can taste the array of Sri Lankan street foods that have made Colombo a central destination for any true foodie, in Colombo you're options are endless.
Shore Excursions
Collecting memories in cosmopolitan Colombo
Resort respites, awe-inspiring architecture & tantalizing tea.
Resort Day at The Blue Water Hotel and Spa
On the scenic drive to this coastal haven, you'll pass by Colombo Fort, Galle Face Green, Independence Square, and other must-see sites around Colombo. Once there, sit poolside and catch some rays before enjoying lunch at the hotel's restaurant, or access a palm tree-framed beach on the Indian Ocean. Sri Lankan law prohibits sun loungers, which means the beach is uncluttered by paraphernalia. For an extra fee, you can also take advantage of the spa, tennis courts, and other resort amenities.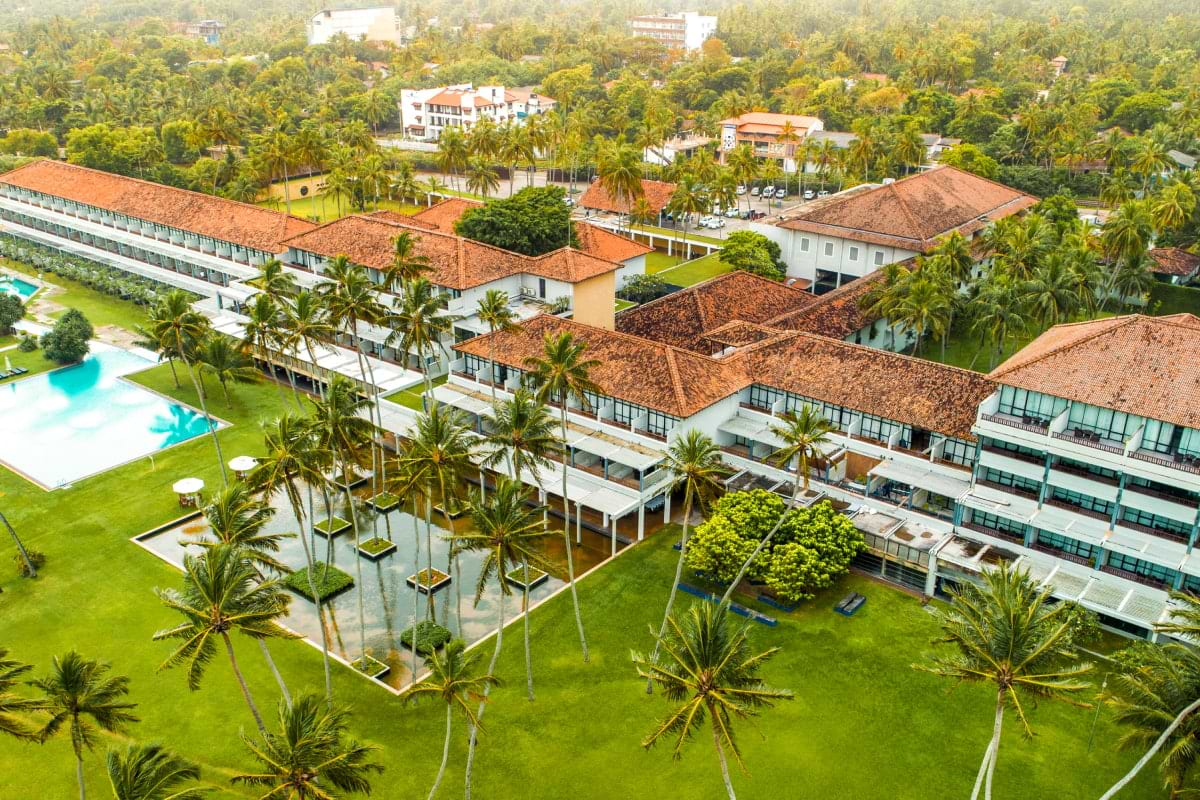 Art & Architecture of Colombo
Legendary Sri Lankan architect Geoffrey Bawa created a new aesthetic for the city, turning the settler distaste for communing with nature on its head by designing structures with open verandas, courtyards, and gardens. On your tour, which starts with a drive around the city's historic landmarks (such as Old Parliament and Galle Face Green), you'll visit several buildings Bawa designed — including his home and the chic Gallery Cafe, your lunch spot, which occupies his former office.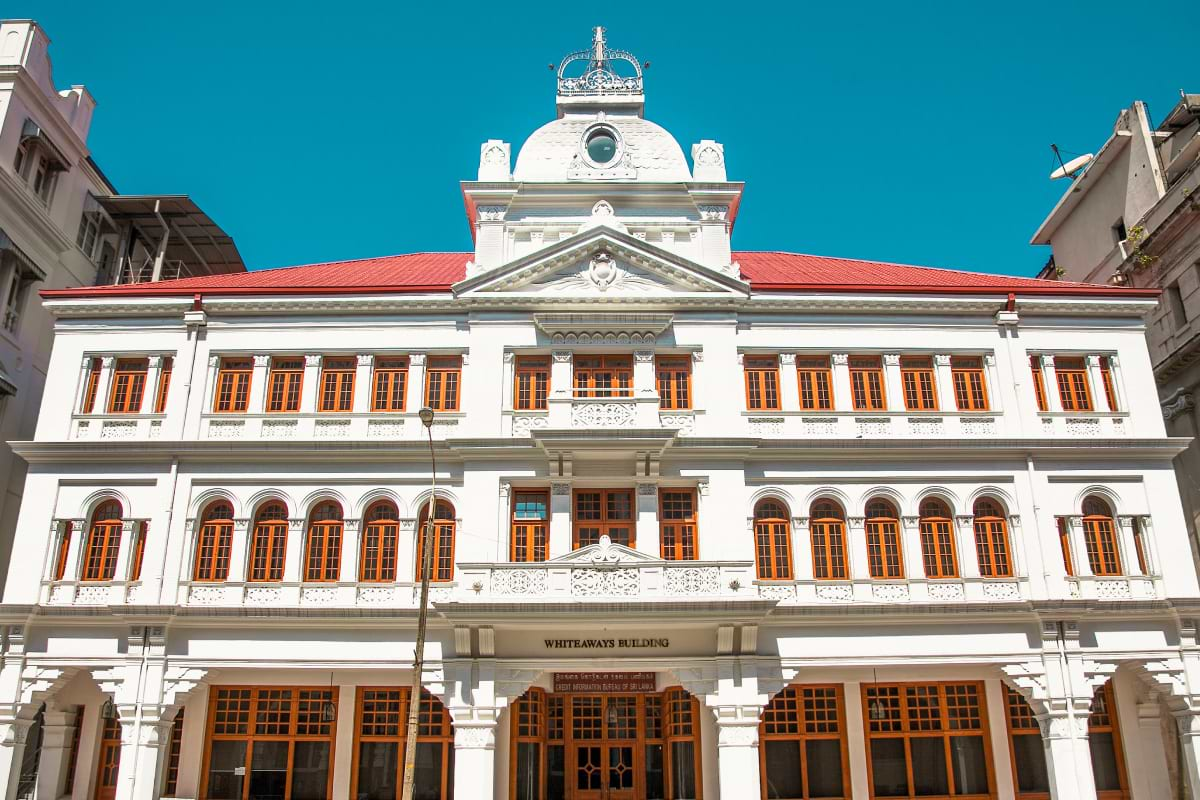 Ceylon was Sri Lanka's name under British rule; after the nation gained independence, the name Ceylon stuck to the tea manufacturing that had begun during the colonial era and became a wildly popular export. Tea from this island gained the reputation of being the world's finest, and you'll see why during a guided tour of a tea plantation and factory that starts with a special greeting at the plantation's entrance. Afterwards, enjoy a cup of tea and refreshments in a bungalow on the premises.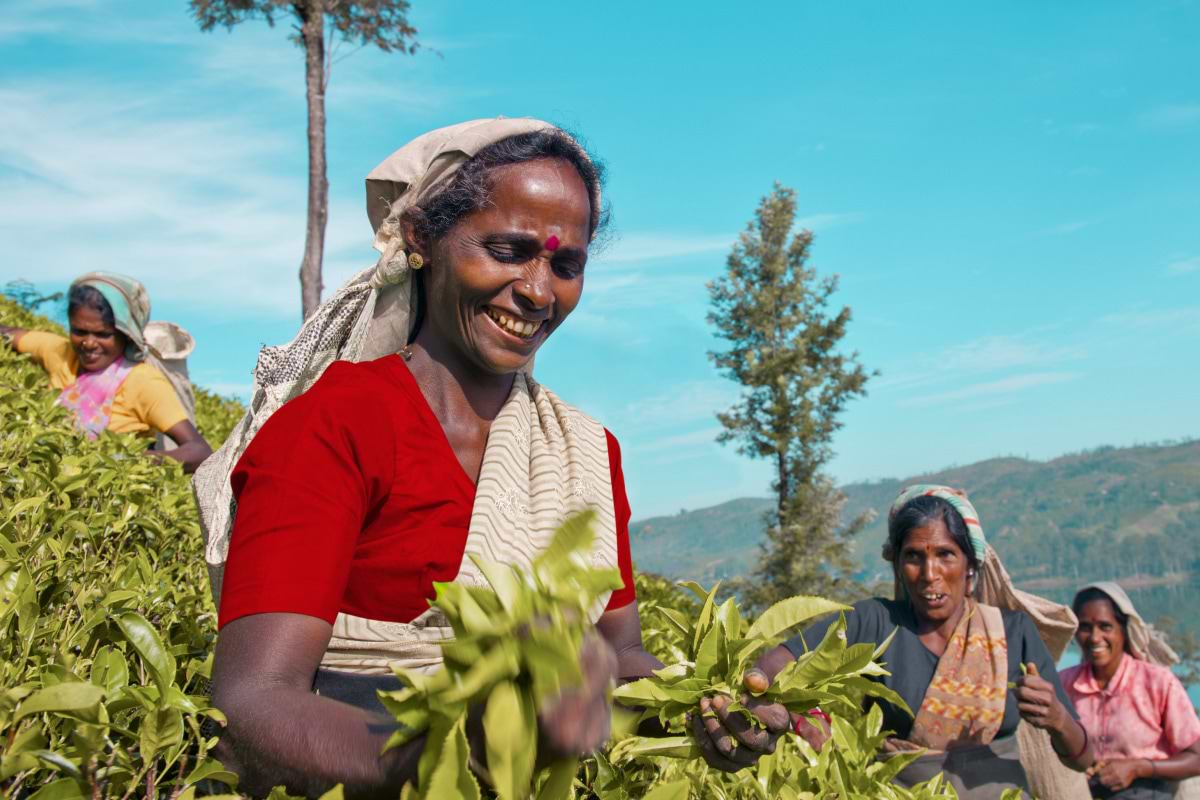 More Shore Things for your wishlist...
We have even more in our curated catalog.
A small island nation with major vibes
Sri Lanka is actually smaller than West Virginia.
Shore Excursions
Wetland Safari in Madu Ganga
You'll depart along the Madu Ganga river in a safari boat, and your driver will steer you through the roots of mangrove trees to a lake fed by the river. Observe the day-to-day of villagers fishing then stop at a tiny islet to see a Buddhist temple before getting lunch at a nearby beach resort.
DISCOVER MORE SHORE THINGS

There's nowhere on Earth like Colombo. Sri Lanka's capital city is a beautiful amalgamation of classic old-school Sri Lankan architecture and brand-new cosmopolitan creations. Spend your time here delving into the colorful history of this city at any of its famous world-renowned temples, touring the beautiful lands that create one of the world's most popular beverages — tea, or go on a wetland adventure through the mysterious roots of mangrove trees while learning about the local culture from warm locals. The most important thing about Colombo is following your gut and allowing yourself to get lost in a sea of unique experiences you can't have anywhere else.
Set sail the Virgin way and find a new approach to cruise vacations. Select a cruise itinerary and let's sail.
Be the first to get our exclusive deals + onboard happenings
Oops, something went wrong. Please try again or visit our Contact Us page. You can also:
Check you've typed your email address correctly.
Make sure you've checked the signup box.
Success!
You've successfully signed up for our email list... You're in for some treats.