Virgin Voyages' guide to Darwin, Australia
Australian outback meets beautiful beach town.
DARWIN
Australia's only tropical city
The only tropical city in Australia, Darwin is a favorite vacation destination for distant travelers and weary locals alike. A perfect blend of outback adventure and balmy beach-going your adventure here could look like anything. Gaze into the iridescent Timor Sea, see countless species of wildlife that inhabit both the nearby national parks, botanical gardens and surrounding waters, discover all kinds of outdoor activities or simply soak up the sun on one of the world-renowned beaches.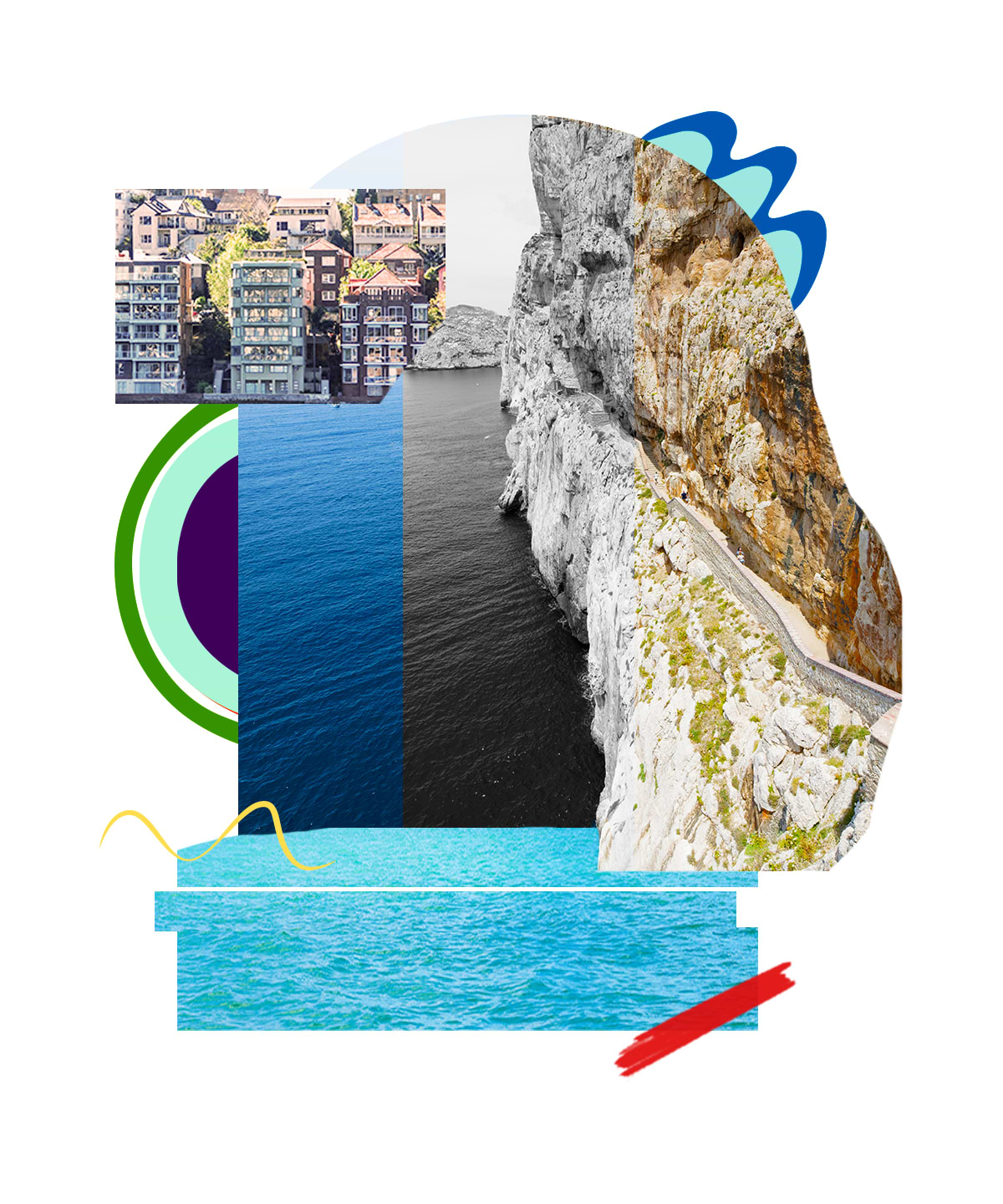 Visit the local museums to absorb the local culture that has been growing and evolving here for over 65,000 years and eat your way through the litany of award-worthy local restaurants. Whether you spend your time here on the outback adventure you've always dreamed of, drenching yourself in the soul-healing sun or delving into the dynamic history of this unsung hero of Australia, in Darwin you're guaranteed to make memories that'll last a lifetime.
Shore Excursions
Local landmarks, outback treks & marine escapades.
Museum, Gardens, & Darwin Highlights
Take in Darwin's beautiful scenery and get a taste of its history on this leisurely tour. A narrated coach ride will take you past some of the city's most impressive landmarks, then stop at its incredible Botanical Gardens. Here you'll have time to explore the exotic flora and fauna on your own, before visiting the famed MAGNT. With a Darwin exhibit, art collection, plus dozens of animal and mineral specimens, you'll explore at your own pace, before being transported back to the ship.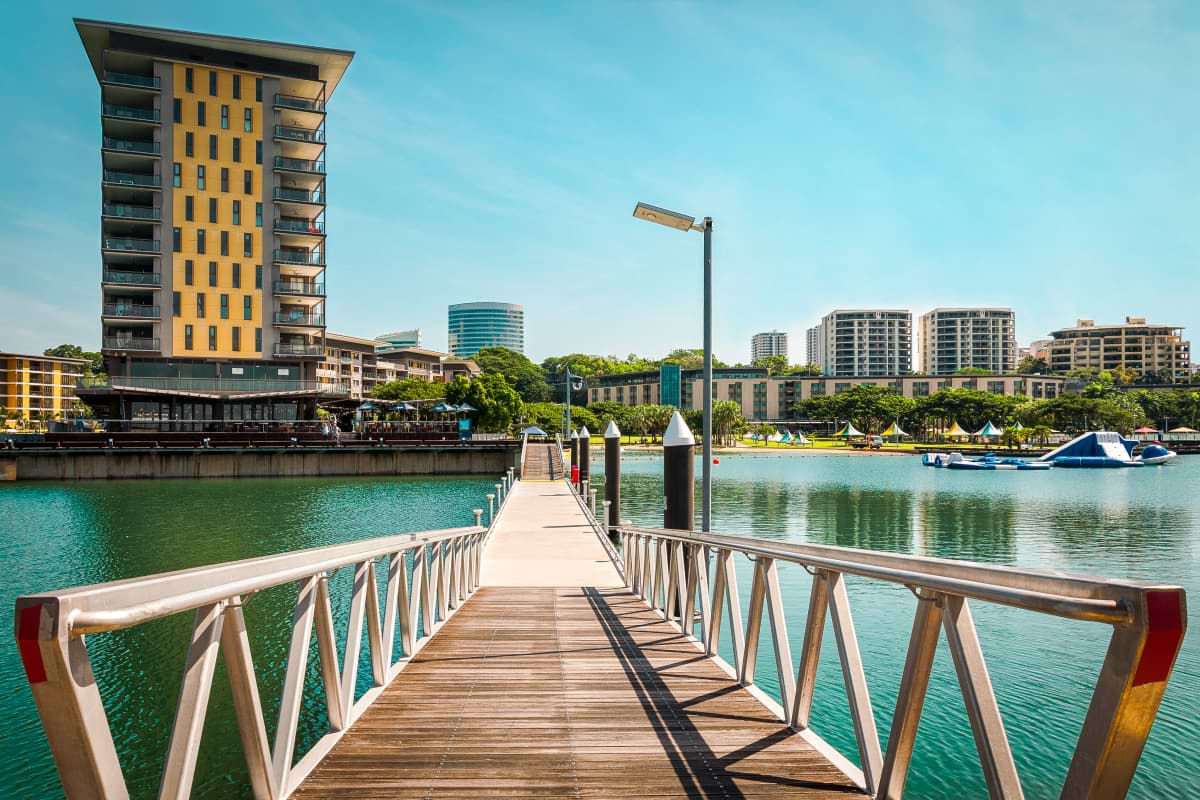 Darwin Eco Highlights & Harbour Cruise
Along a stunning backdrop — enjoy the sights, sounds, and landmarks around Darwin Harbour. With multiple marine habitats and a fascinating history, you'll hear about significant events that took place and see where all the action happened. You'll get to cruise by the famed esplanade, view the sonar remains of a shipwreck, and maybe even spot some local creatures who live in different sections of Darwin's notable waterway.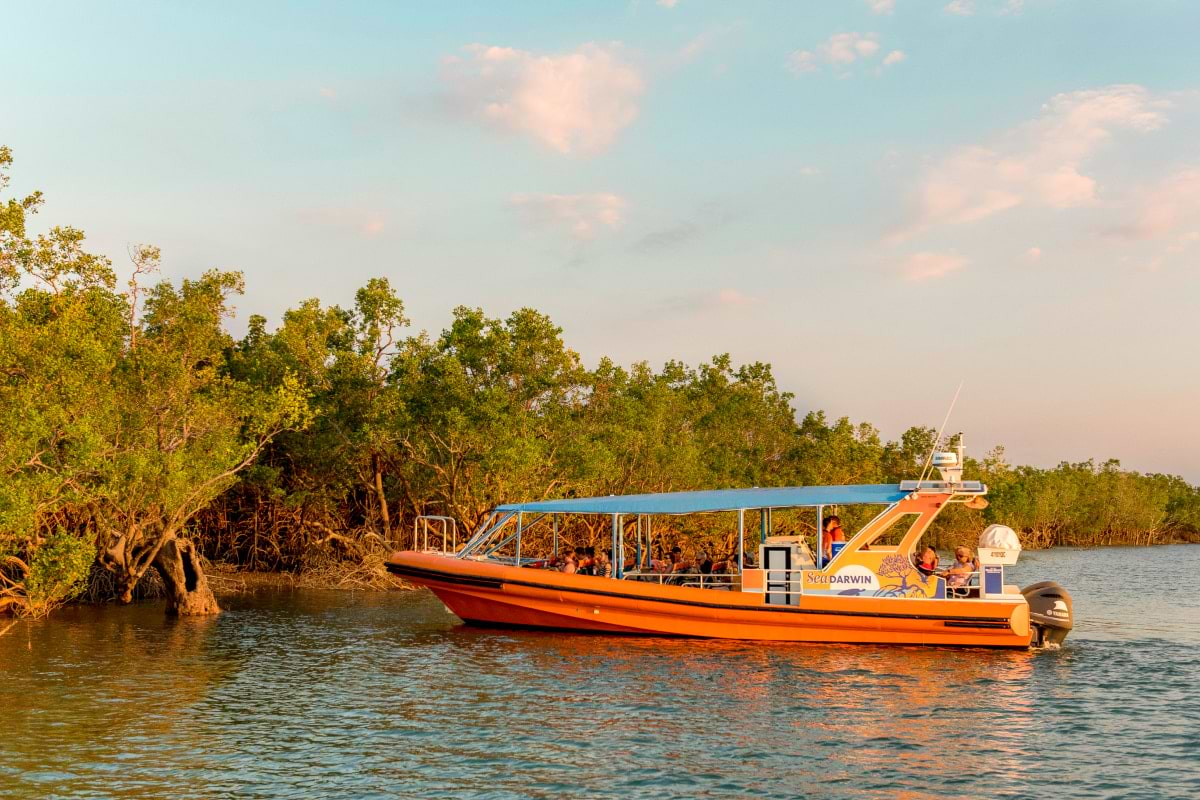 Darwin's Exotic Foods & Walking Tour
Food and history lovers unite on an easy walking tour. Today a guide will take you to three award-winning restaurants where you'll get a chance to try exotic delicacies that are unique to the Australian Outback. Not only will you sample different food ranging from crocodile to prawns, but you'll get to learn about Darwin's multicultural history, the native Aborigines plus Australia's participation in WWII — all while sharing the top exciting foods of the region.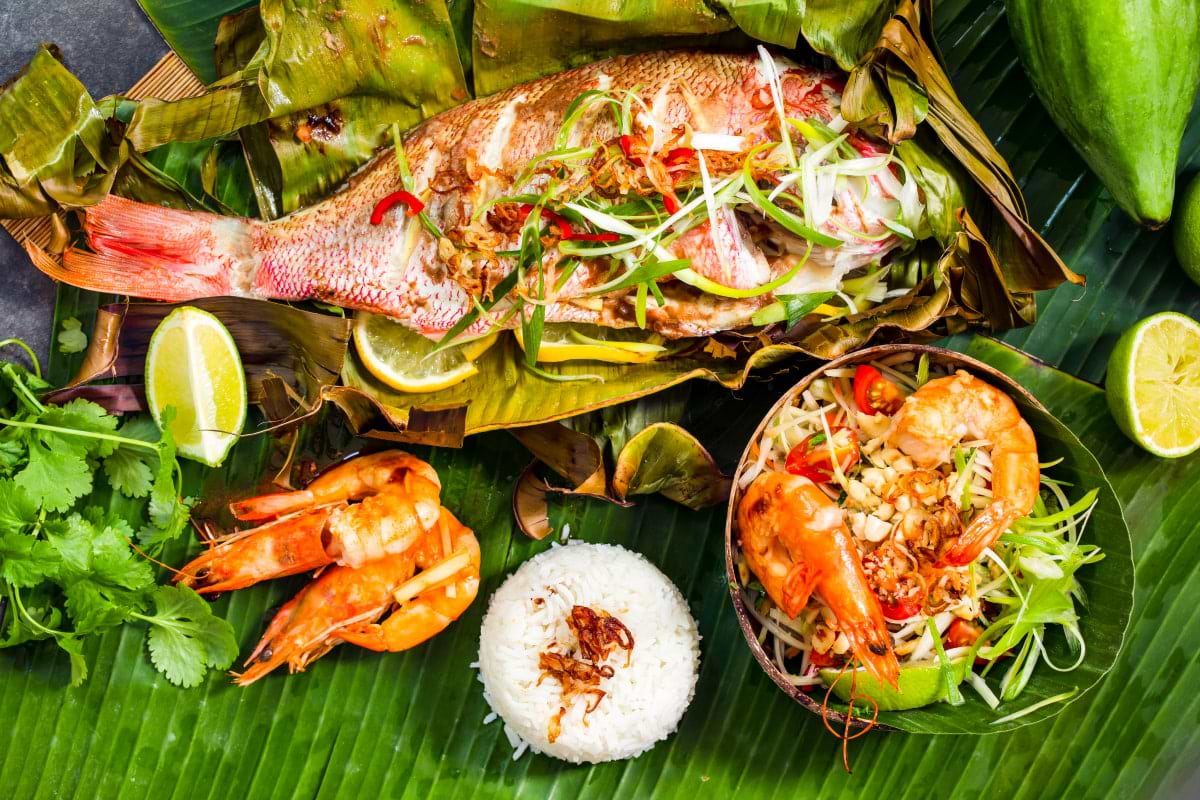 An incredibly long history
The Aboriginal Larrakia have been connected to this land for 65,000 years.
Shore Excursions
The Ultimate Helicopter Pub-Hop
This legends-in-the-making tour is not for the faint of heart, but it is for those who enjoy thrills — and making a grand entrance. Fly over magnificent coastlines, wetlands, and breathtaking topography while visiting some of Darwin's favorite watering holes.
DISCOVER MORE SHORE THINGS

Australia is one of the most eclectic countries on Earth, but out of the entire inspiring continent the only tropical city is Darwin. With pristine white-sand beaches, beautifully diverse waters for exploring, swimming or simply soaking in the seemingly healing salt water, an impressively long history and endless opportunities for exciting outdoor adventure, your stay in Darwin can truly look like anything. Witness the various wildlife that call this exotic city home by day and taste the mouth-watering foods that are created here daily by night, because in Darwin your down-under escapade can be whatever you choose it to be.
Set sail the Virgin way and find a new approach to cruise vacations. Select a cruise itinerary and let's sail.
Be the first to get our exclusive deals + onboard happenings
Oops, something went wrong. Please try again or visit our Contact Us page. You can also:
Check you've typed your email address correctly.
Make sure you've checked the signup box.
Success!
You've successfully signed up for our email list... You're in for some treats.