Virgin Voyages' guide to Dubai, UAE
Known for its opulence, there's more to sea beyond the grandeur.
DUBAI
The capital of glamor
A city that has become synonymous with thoughts of glamorous skyscrapers towering higher than anywhere else on Earth, the finest of fine dining experiences, and arguably the best shopping in the world and (literally) countless opportunities for adventure, Dubai is simply incredible. So fabulous, in fact, we've allotted two nights for our Sailors to fully immerse themselves in everything this wonder of a desert city has to offer.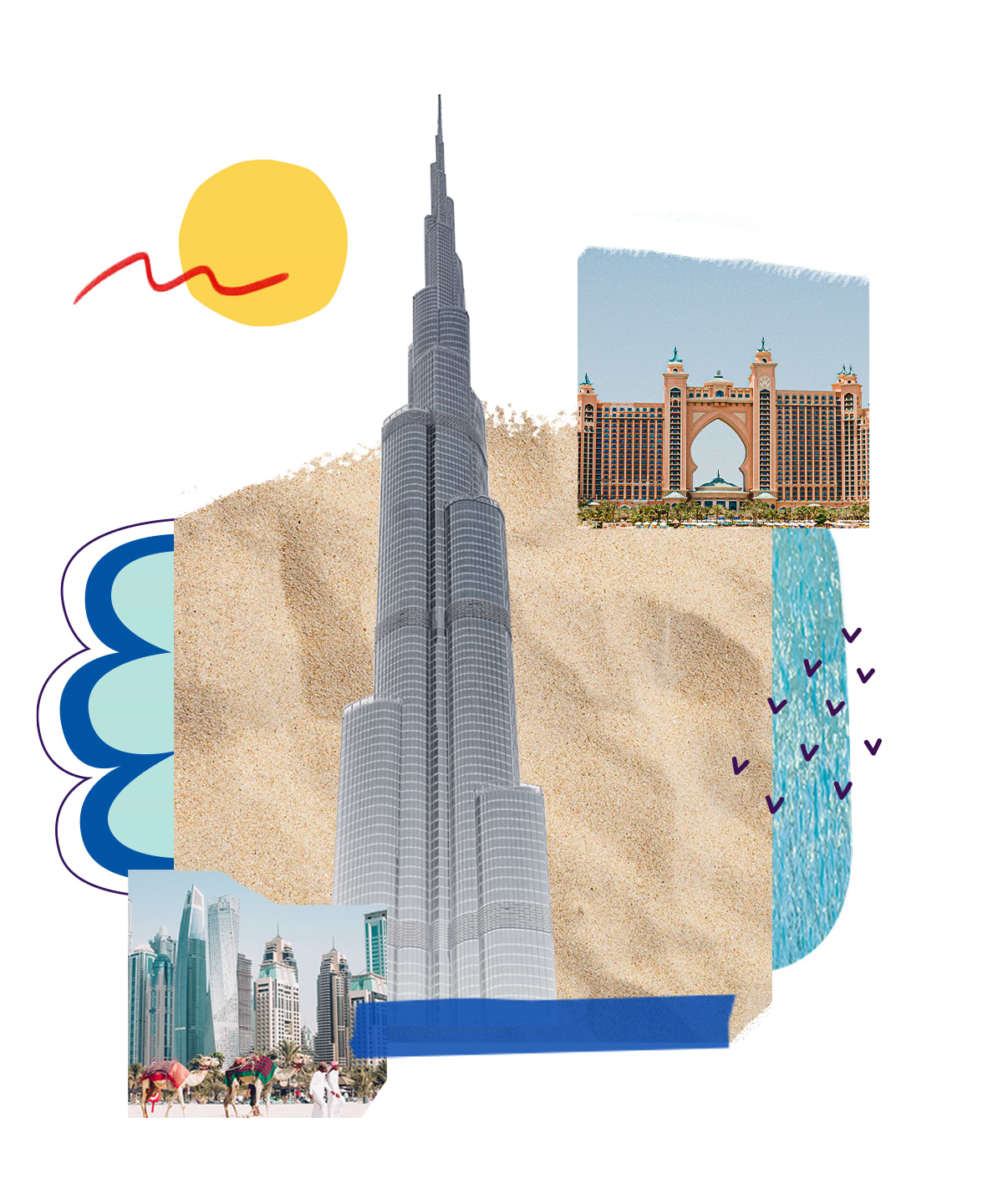 Bear witness to the Burj Khalifa, which at 2,622 feet, or just under half a mile, is the tallest skyscraper on Earth. Take advantage of the endless options to tour this incredible city, whether by private car, helicopter or hot air balloon ride. Soak in the impressive Jumeirah Mosque and stroll the labyrinth of narrow streets and alleyways that make up Old Dubai. Learn what dune bashing is by hands-on experiencing it, (and how unbelievably fun it is.) Indulge in some of the finest restaurants offering the most eclectic menus in the universe. Visit the Burj Al Arab, a hotel that redefines what luxury can look like and peruse the shops at the largest mall in the world, the Dubai Mall, which also features an Olympic-sized ice skating rink, indoor skiing, an aquarium and quite literally more than you could ever imagine. Opulence is king here, but relaxation and exploration offer a more dimensional duality than this glamorous city often gets credit for.

In Dubai anything is possible, and with two full days to experience it you'll only be getting a taste of the incredible things there are here. While we can easily say "there's something for everyone here," about most of our ports — in Dubai, there's something for everyone — and everyone they know.
Shore Excursions
Endless adventures in Dazzling Dubai
Exclusive tours, local sports & memorable encounters.
Dune Safari & Drinks in the Desert
Get up close and personal with the Arabian Desert in this high-octane dune safari. After a stop at the desert's edge to let some air pressure out of your tires, you'll launch into "dune bashing," a favorite sport of locals and tourists alike, which involves navigating your all-terrain vehicle across shifting sands at varying speeds for a bumpy and thrilling ride to camp. Once there, you can wind down and chill out with hookah and drinks, or keep the adrenaline rushing with sandboarding.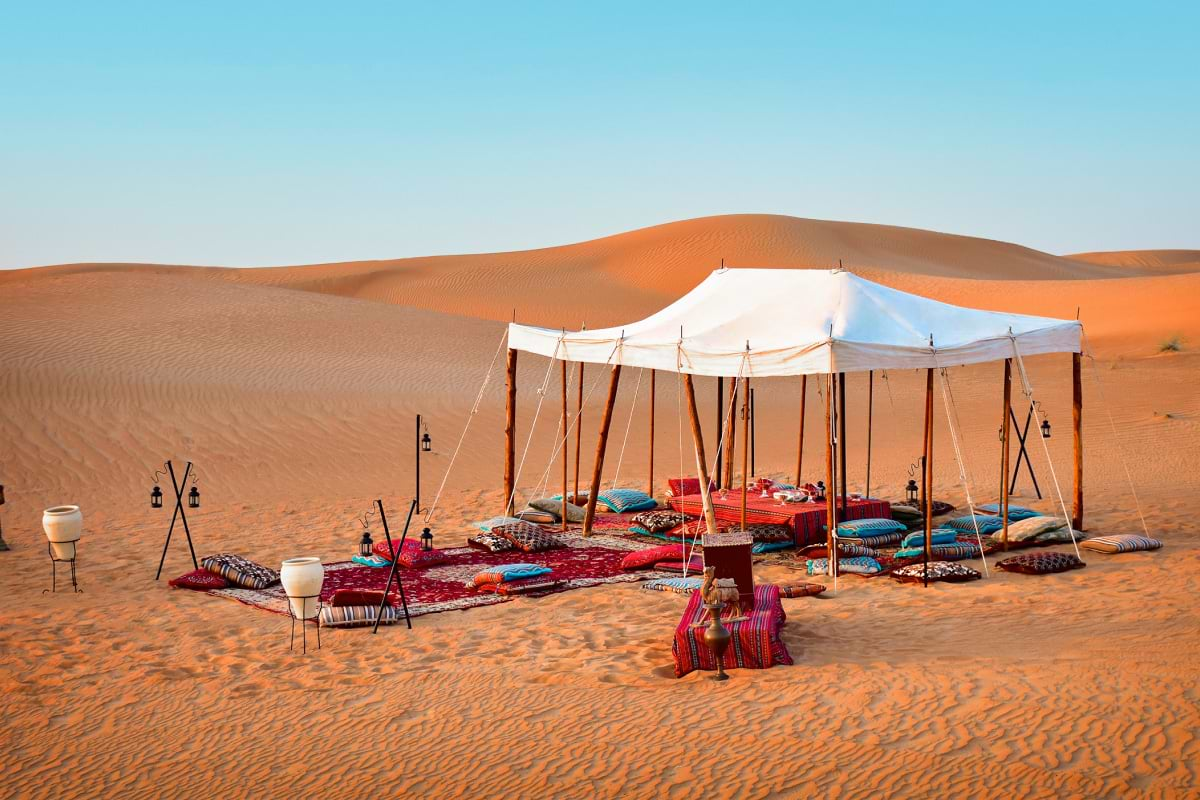 Up Close & Personal with Emirati Hospitality
North and east of Dubai, in the outskirts of neighboring Sharjah (the UAE's third most populous city after Abu Dhabi and Dubai), you'll meet your hosts for the day. Exchange customary greetings — for men, it's the khushmak, or touching of the noses — and then enjoy some famous Emirati hospitality and food as you learn the local customs and traditions. After you've parted ways with your hosts, your ride back to the pier will take you along the panoramic Dubai waterfront.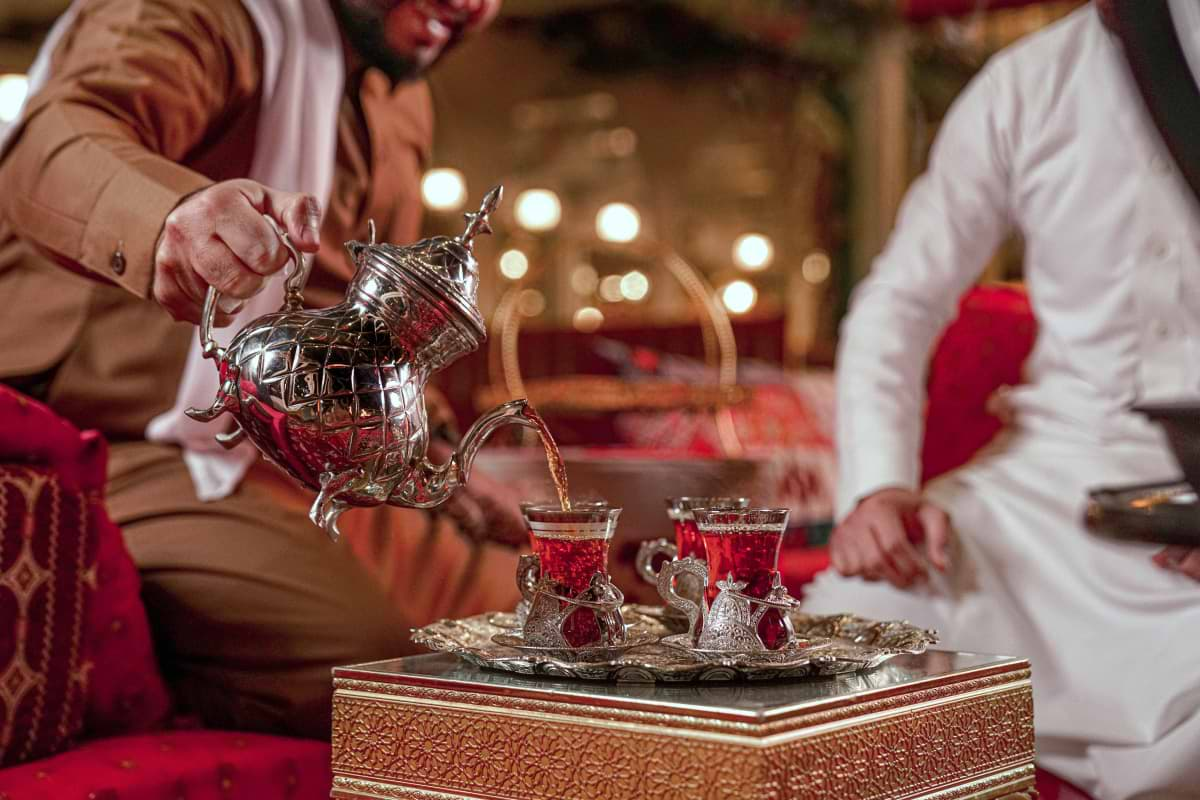 Full Day Private Car with Driver and Guide
Enjoy a day in Dubai from the comfort of the passenger seat of a private car with an English-speaking driver at the wheel. Explore the city and its environs at your own pace for up to 8 hours — plenty of time to cross all the items off your Dubai bucket list. If you're not sure how to pass the day, your local guide will have plenty of recs to keep things moving.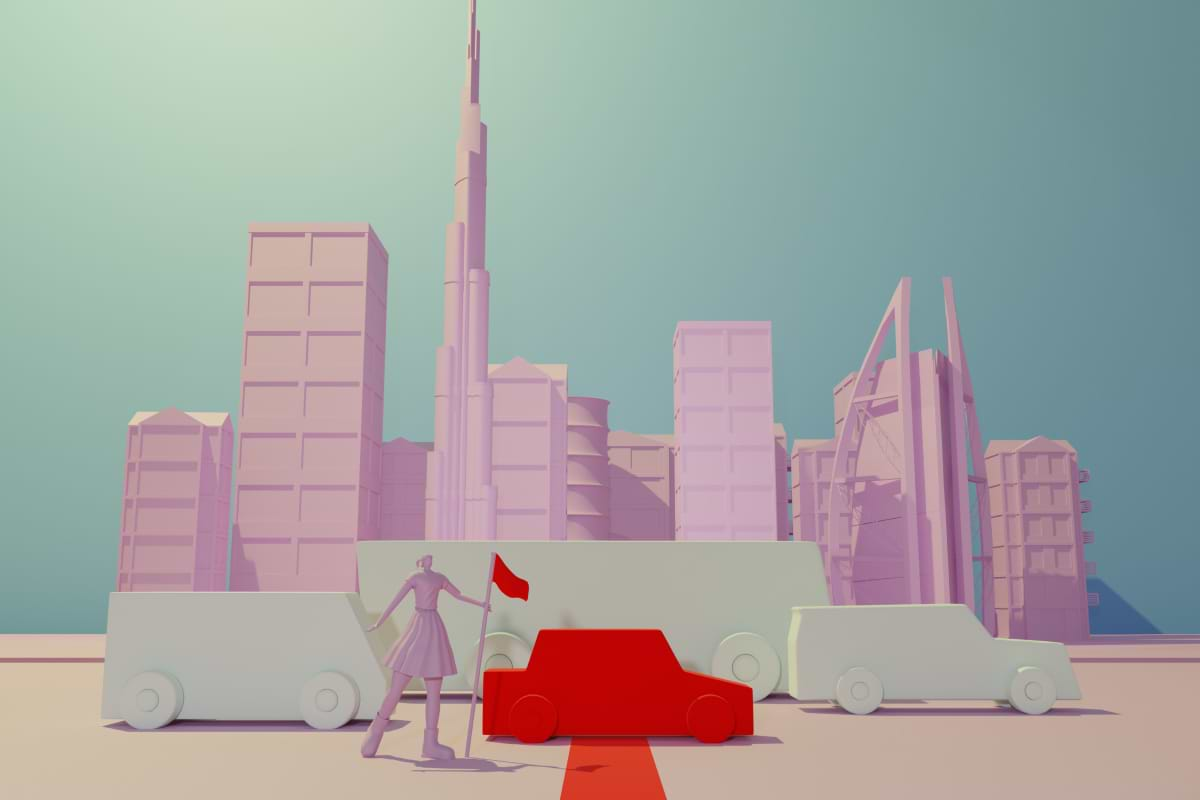 More Shore Things for your wishlist...
We have even more in our curated catalog.
Save the PDA for the ship
Publicly kissing in Dubai is a major no-no.
Shore Excursions
Helicopter Over Dubai
Dubai is a city of unprecedented growth — much of which travels upward, into its storied skyscrapers. See it all on this helicopter tour, which offers an ideal vantage point to see the world's tallest building (Burj Khalifa) to the largest topiary sculpture (Mickey Mouse in the Miracle Garden).
DISCOVER MORE SHORE THINGS

While we love all of our ports equally because they each offer something incredibly special for both our Sailors and the world in general — Dubai just offers many, many special somethings. Spend your time here exploring the countless museums and historical landmarks, shopping and exploring the largest mall on planet Earth, eating your way through one of the most mouthwatering food scenes and getting lost in the narrowed streets of Old Dubai — because with two allotted days here you'll be able to leave Dubai with no regrets.
Set sail the Virgin way and find a new approach to cruise vacations. Select a cruise itinerary and let's sail.
Be the first to get our exclusive deals + onboard happenings
Oops, something went wrong. Please try again or visit our Contact Us page. You can also:
Check you've typed your email address correctly.
Make sure you've checked the signup box.
Success!
You've successfully signed up for our email list... You're in for some treats.