Virgin Voyages' guide to Goa, India
Home to the dreamiest beaches in India and colossal cathedrals.
GOA
A pocket-sized paradise
One of the most sought-after vacation destinations for travelers and Indian locals alike is Goa. With only two major ports, we'll access this winsome beach respite through the Port of Mormugao, a gateway to Goa's paradise. Spend your time here soaking up the sun at one of the countless white-sand beaches, swimming, snorkeling or scuba diving the iridescent turquoise waters of the Arabian Sea.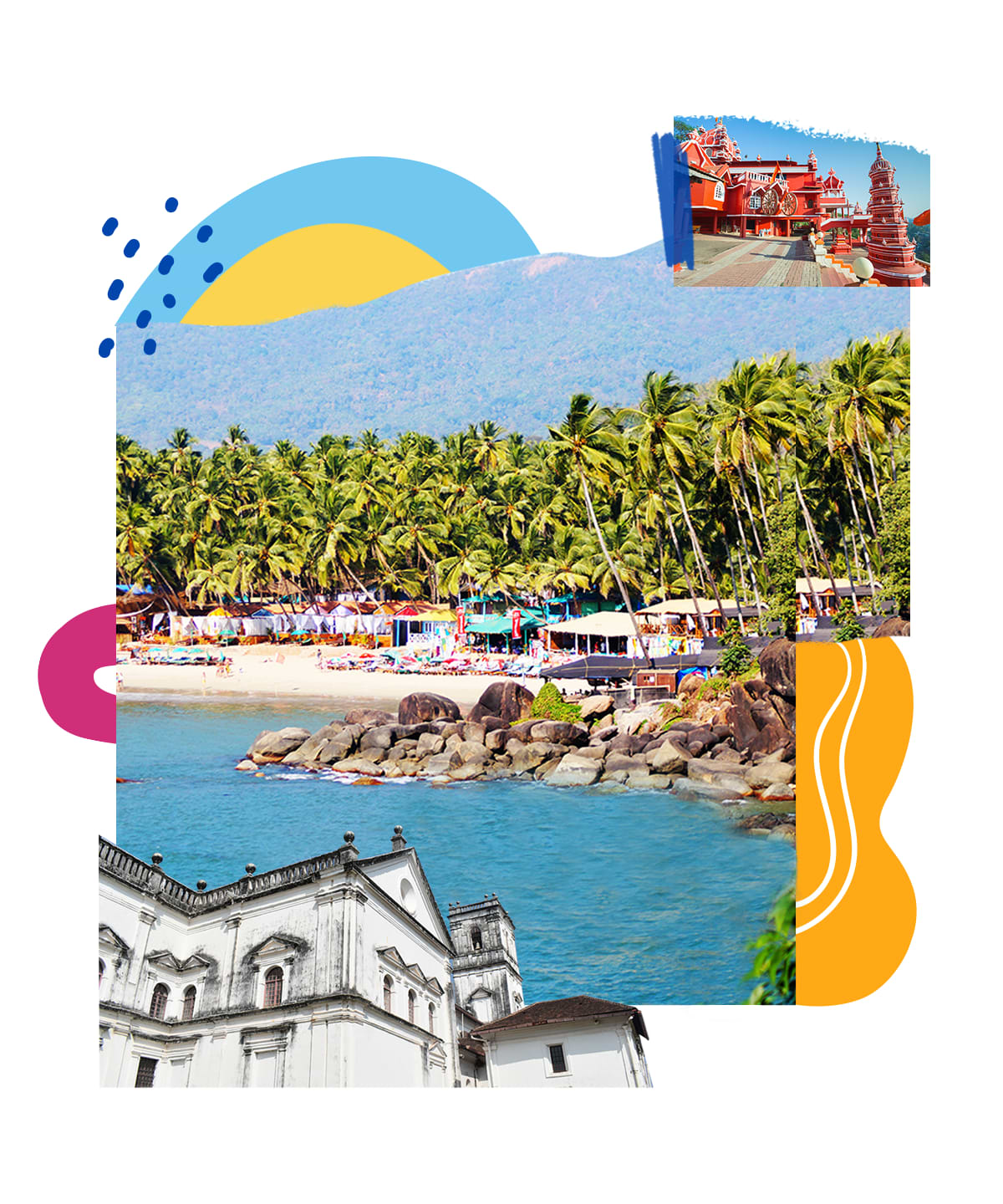 Head out on guided tours of the local villages and nearby spice farms — experiencing the pinnacle of self-care on a guided meditation tour while learning about the rich and fascinating history (and deep joy for life) that makes this place so diverse and special.

Listening to live music and immersing yourself with the local beach-goers for a true taste of life here, Goa is no stranger to the beach party — and with countless bars and restaurants, you'll have no trouble finding one.
Shore Excursions
Pristine beaches, biking escapades & historical landmarks.
If happiness is a day at the beach, you'll hit joy overload at Cansaulim. Situated between Bogmallo and Utorda Beach in South Goa, this serene local spot is the ideal place to unwind face-down on soft sand. The blue water of the Arabian Sea offers great up-close visibility for swimming — or just a pretty backdrop if sunbathing is more your speed. Enjoy a pint of beer and a delicious buffet lunch, prepared in South Indian style, at beachside restaurant Zeebop before returning to the ship.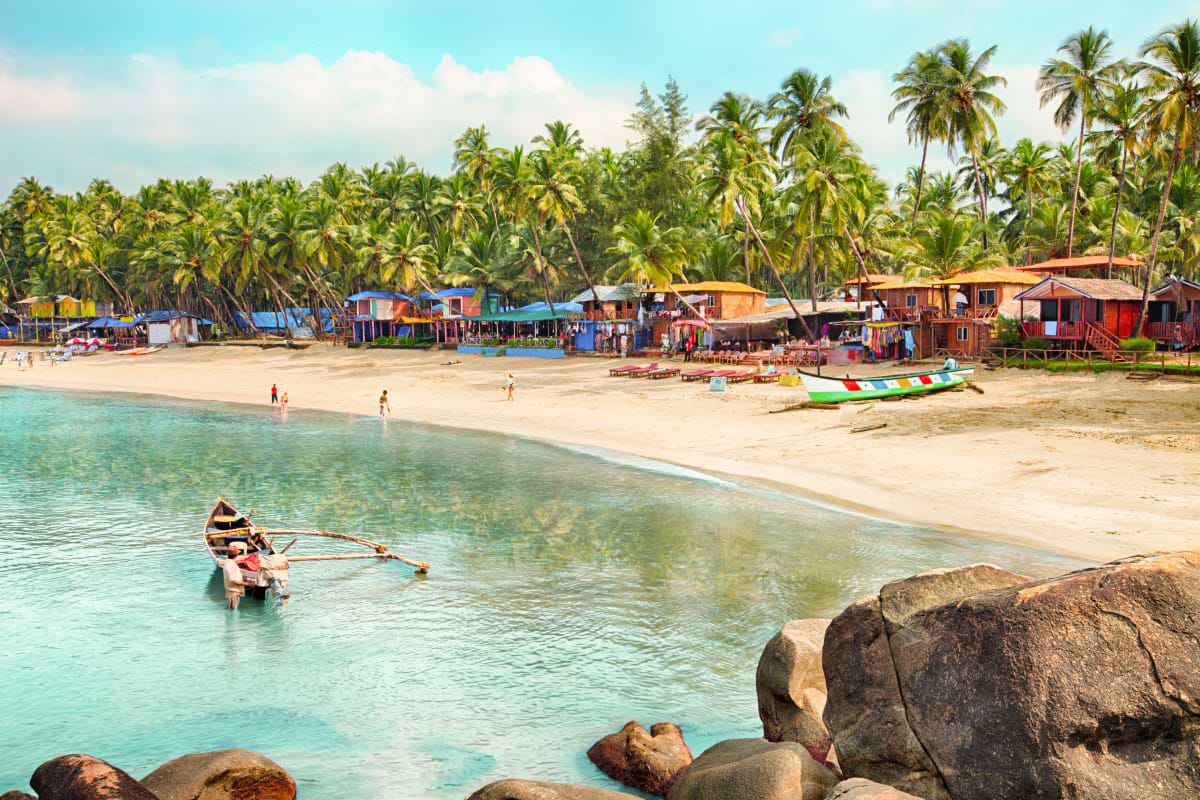 Cycling Across Divar Island
Lined with narrow roads and bright green rice paddies, Portuguese-style villas with an old-school glamor, and traditional churches (like the fabulous, pale blue-fronted Sao Matias), Divar Island is a favorite haunt of locals and tourists alike. Your guide will share the local myths and ways of life surrounding this area as you set out to visit to Our Lady of Piety Church, traditional fishing and crabbing sites, and more. Work up an appetite biking, then enjoy some local snacks, tea, and beer.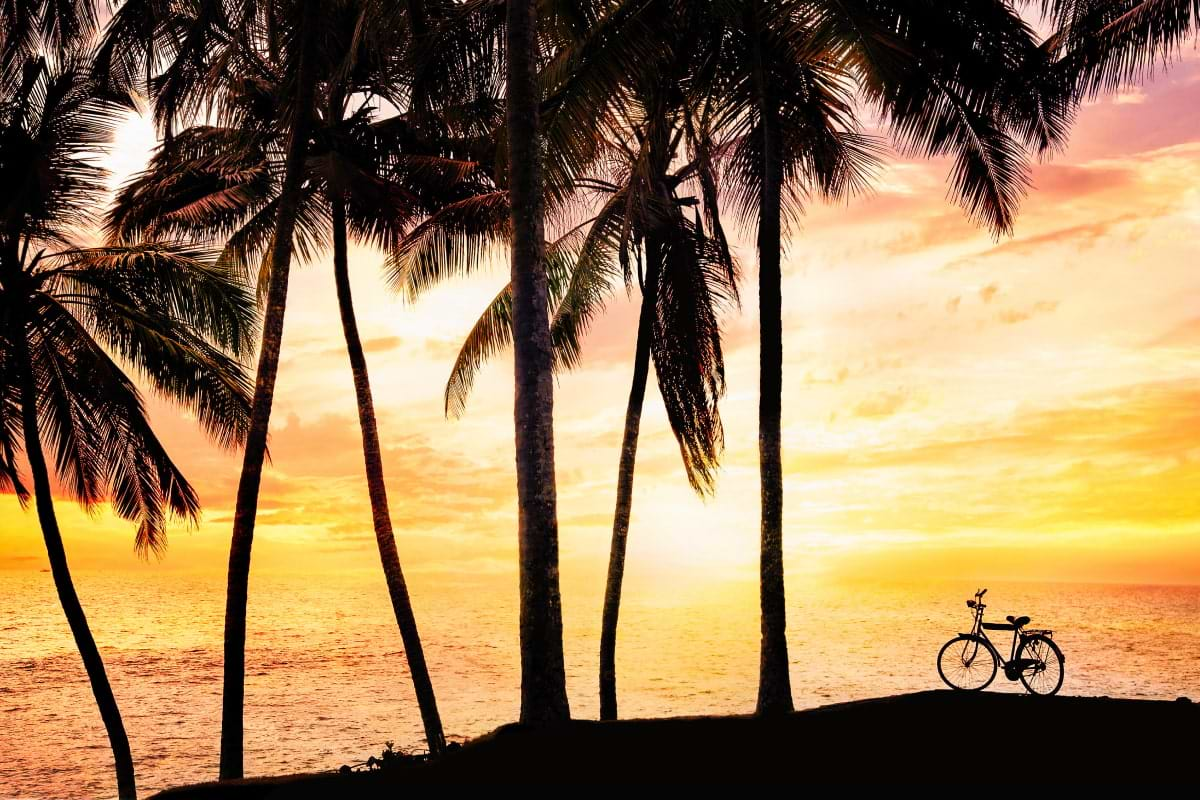 Once known as the "Rome of the East," Old Goa was the central hub of Catholic expansion into the Asian continent. The city's churches and cathedrals from this period are now a UNESCO World Heritage Site. Landmarks from the city's 451-year tenure as a Portuguese colony, these religious buildings are famous for their distinctive architecture, which combined traditional European forms with art (altarpieces, paintings, and other furnishings) by local Indian artists.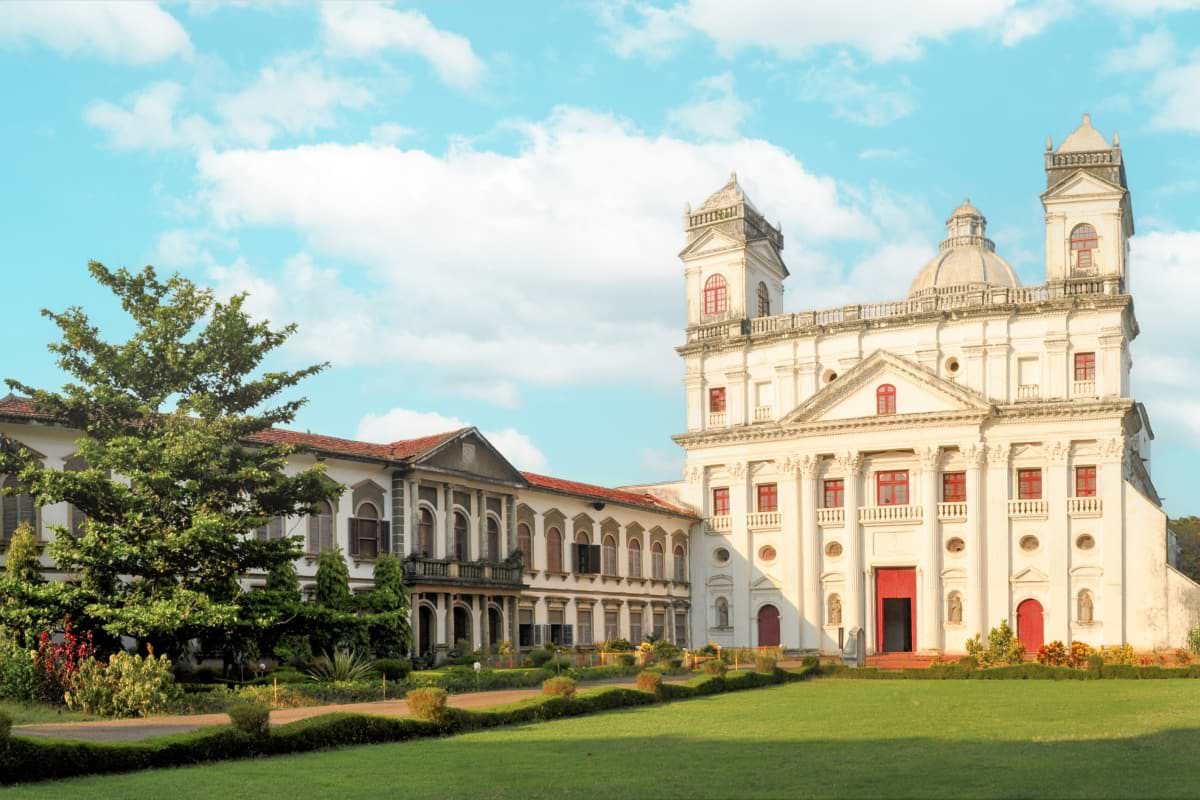 More Shore Things for your wishlist...
We have even more in our curated catalog.
Bring the party!
Goa is home to over 7,000 different bars.
Shore Excursions
Goan Cuisine off the Beaten Path
This day-long food tour is a thing of dreams. Start in Old Goa, drinking in the Portuguese influence and architecture, then stop into Confeitaria 31 de Janeiro for coffee. Shop, and tour the city — then over to Basilica Bom Jesus for snacks nearby. End with lunch at a Goan spice plantation.
DISCOVER MORE SHORE THINGS

While Goa might not be as well known as some of India's more major metropolitan areas, you'll certainly be left wondering why. Enjoy the juxtaposition of the beach bum lifestyle and the go-go-Go(a) party environment that makes this eclectic place so unique and exciting. Kayak through a mangrove forest and grab a pint on the beach, take a UNESCO-worthy (literally) tour of Old Goa and slip into a local bar to truly experience the local culture. No matter what you do with your time here, the only thing that's for certain is you may leave, but the memories will never Go(a) — (we promise that's the last one, but we just had to).
Set sail the Virgin way and find a new approach to cruise vacations. Select a cruise itinerary and let's sail.
Be the first to get our exclusive deals + onboard happenings
Oops, something went wrong. Please try again or visit our Contact Us page. You can also:
Check you've typed your email address correctly.
Make sure you've checked the signup box.
Success!
You've successfully signed up for our email list... You're in for some treats.