Virgin Voyages' guide to Mumbai, India
A city of extraordinary and captivating contrasts.
Formerly known as Bombay, Mumbai is home to 23 million locals, each one helping to make this one of the most thrilling cities on Earth. Indulge in the local shopping scene, featuring both local and international sellers, offering quite literally everything you can imagine. Find yourself at the Colaba Causeway and you can even get your name engraved on a solitary piece of rice, or tour the opulent Bollywood sets that have put this city on the filmmaking map time and time again.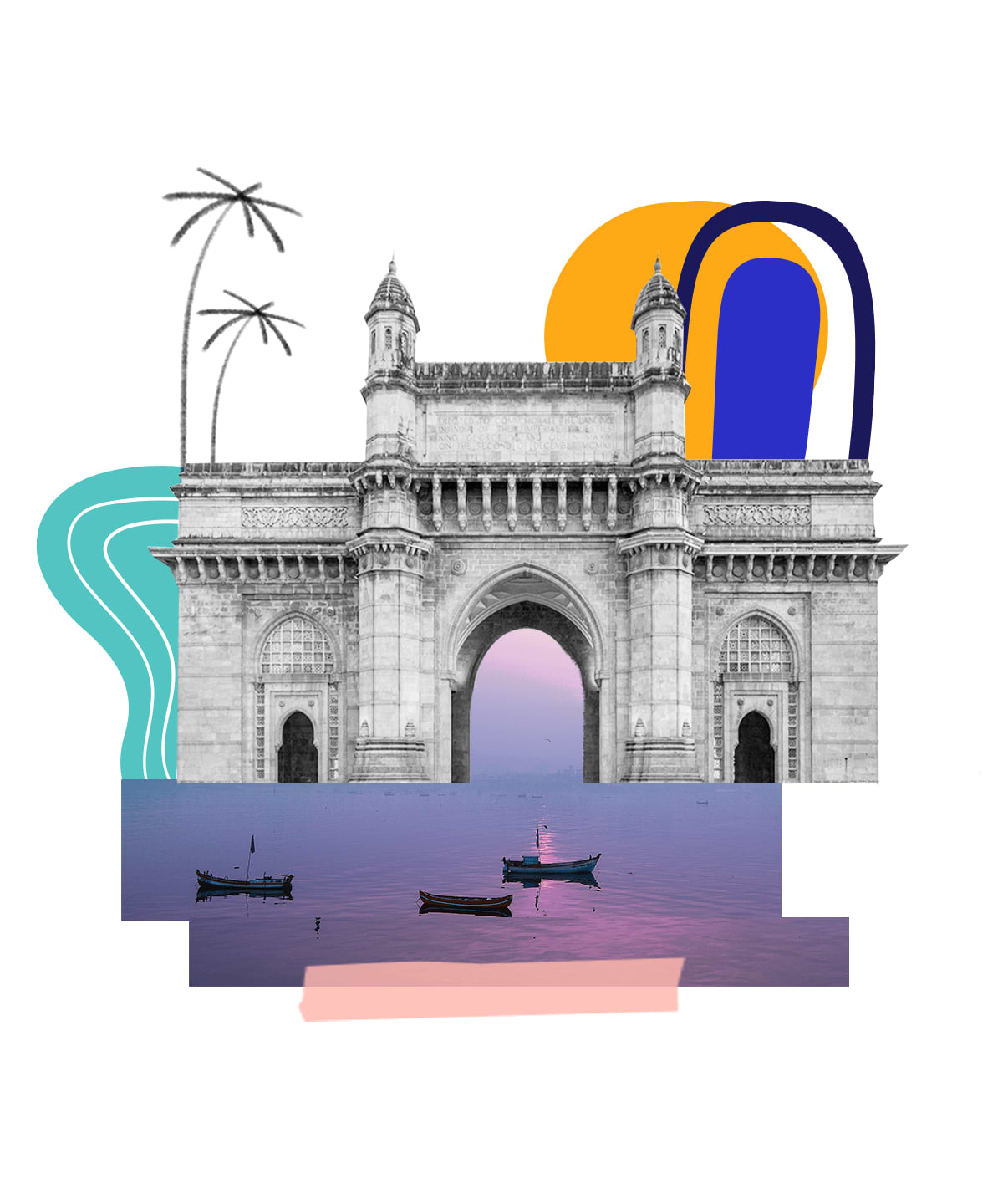 Taste your way through unforgettable dining experiences at the Taj Mahal Palace while appreciating the view of the world-renowned Gateway of India, explore the famous caves of Elephant, and tour the halls of Chhatrapati Shivaji Maharaj Vastu Sangrahalaya, originally called the Prince of Wales Museum — which houses over 50,000 different artifacts from India's rich history.

Duck into one of the city's many speakeasies to sip a cocktail before going on a city-wide food tour — either by guide or on your own, to experience why Indian food has become a staple in so many other culture's food pyramids all over the world. Whether you spend your day in Mumbai learning about its colorful roots, taking advantage of an illustrious shopping trip or foraging your own Indian adventure, you'll want to come back again and again — because with a city teeming with this much excitement, every time you return it's a brand new experience.
Shore Excursions
Making memories in Mumbai
Opulent cocktail hours, historical landmarks & iconic shopping.
Bay Views and Refreshments in Mumbai
Malabar Hill is the neighborhood's crown jewel, a hillside slope with high-rises and animal-shaped topiaries. You'll see grandeur of a different type at Gateway of India, which looks out onto the Arabian Sea from the opposite shore. Over the course of the day, your driver will take you past historic landmarks like the Victoria Terminus station and the Dhobi Ghat outdoor laundry before bringing you to the luxe and enormous Taj Mahal Hotel in Colaba for refreshments (and a pint).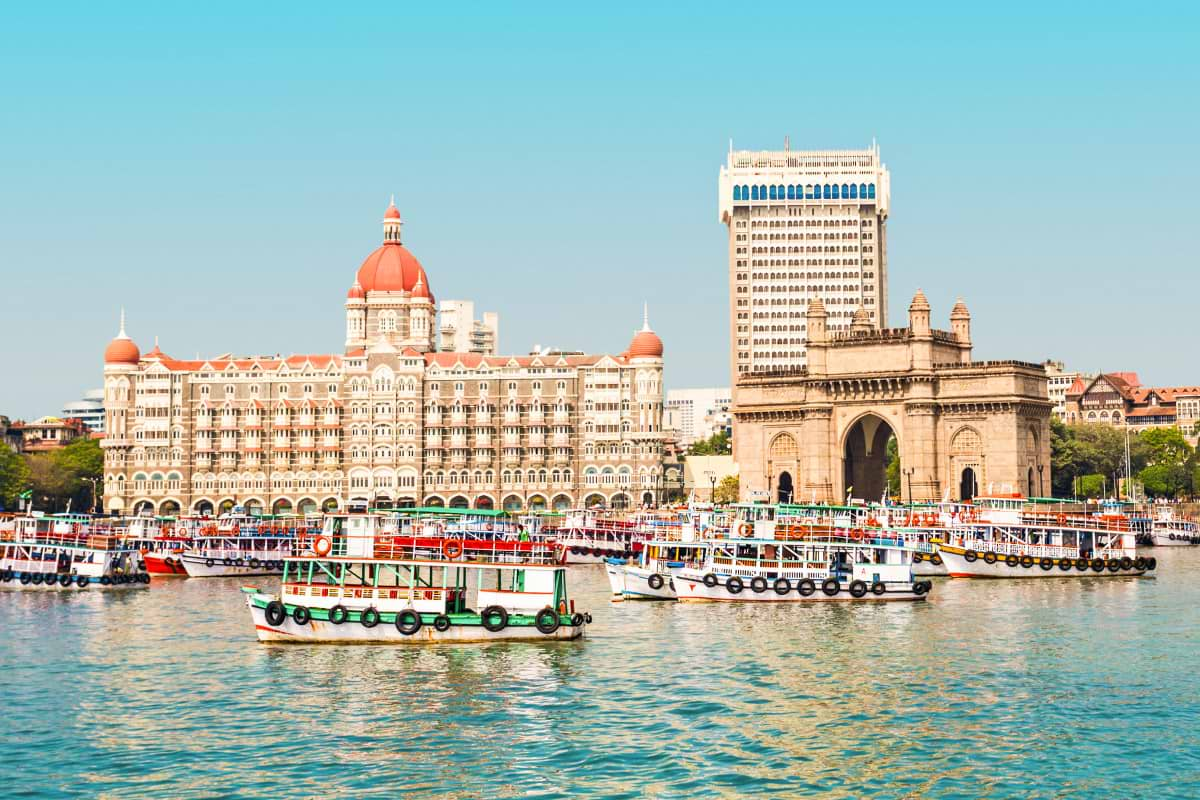 Best and Brightest of Mumbai
With a local driver at the wheel, you'll then head to the UNESCO World Heritage-anointed VT Station. The first train in India left from this station in 1853; now, half a million commuters pass through it every day. Next, see Mani Bhavan, a museum inside what was Mahatma Gandhi's home base and the center of his political activity from 1917 to 1934. Take a photo at the colorful Dhobi Ghat open-air laundry before finishing the day at the CSMVS, a museum of Indian history and culture.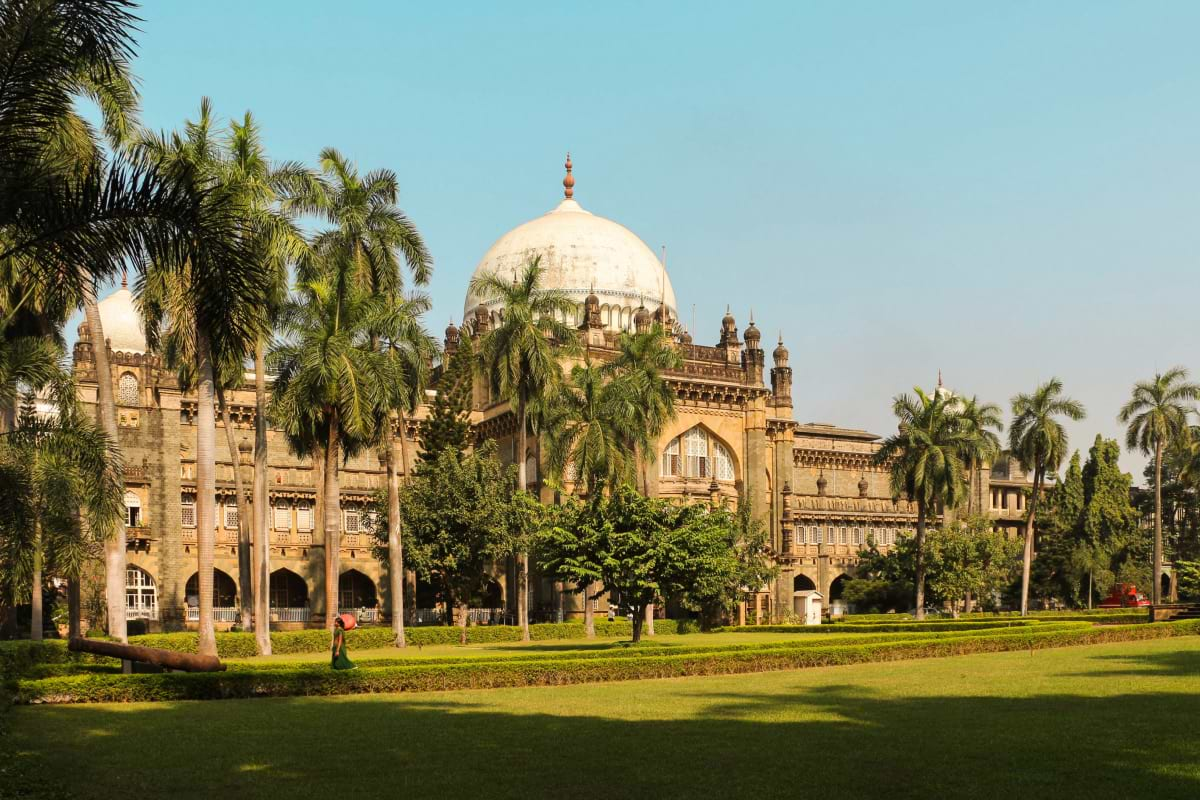 Market and Food Discovery Tour
Stalls selling fresh fruit, veggies, meat, and fish line the walls, and the offerings don't stop there — clothes and textiles, toys, jewelry, and even live animals are sold in this 19th century gem. After sampling some local dishes, your next stop is the Lalbaug Spice Market, immediately identifiable by the huge bags of red chilis lining the streets. Have your own spice blends hand-ground before your eyes, then drive past several Mumbai highlights on your way back to port.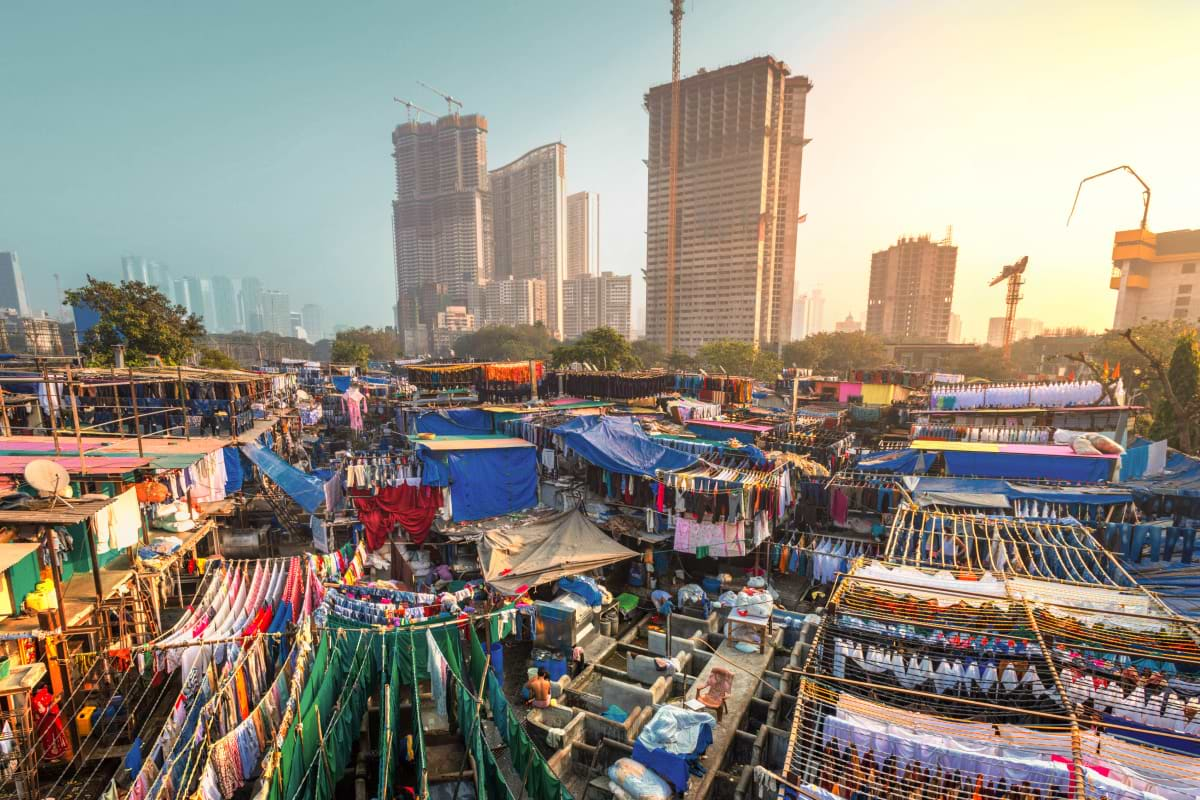 More Shore Things for your wishlist...
We have even more in our curated catalog.
Lights, camera, action!
Mumbai is the home (& heart) of Bollywood.
Shore Excursions
Wake up with Mumbai
Begin at Dadar Flower Market, where flowers are delivered early in the morning in huge woven baskets. A riot of color and scent, this is where locals go to get bouquets made and garlands threaded. You'll drive next to Dhobi Ghat, and then off to Sassoon Docks before enjoying a light breakfast.
DISCOVER MORE SHORE THINGS

In a city as memorable as Mumbai you'll certainly have no problem filling your day with remarkable things to do. Whether you're visiting the ancient landmarks that have made this city into what it is today, eating your way through one of the most important food cities we've ever had, or perusing the celebrated shops and colorful markets — the only thing that's for certain is you'll be able to experience first hand why this beautifully diverse city is loved so much by so many all over the world.
Set sail the Virgin way and find a new approach to cruise vacations. Select a cruise itinerary and let's sail.
Be the first to get our exclusive deals + onboard happenings
Oops, something went wrong. Please try again or visit our Contact Us page. You can also:
Check you've typed your email address correctly.
Make sure you've checked the signup box.
Success!
You've successfully signed up for our email list... You're in for some treats.