Virgin Voyages' guide to Phuket, Thailand
Thailand's largest – and most magical, island.
The largest of Thailand's 1,430 beautiful islands, Phuket is not only the largest, but the most impressive. Known for its vibrant nightlife, serene white-sand beaches, eclectic night markets, expertly-cooked seafood and unbelievable vistas, frankly, you could simply stand in one spot and look around in Phuket and have an amazing time. With so many amazing opportunities to explore, self-care and once-in-a-lifetime opportunities for adventure you may not know where to start. Enter our help here…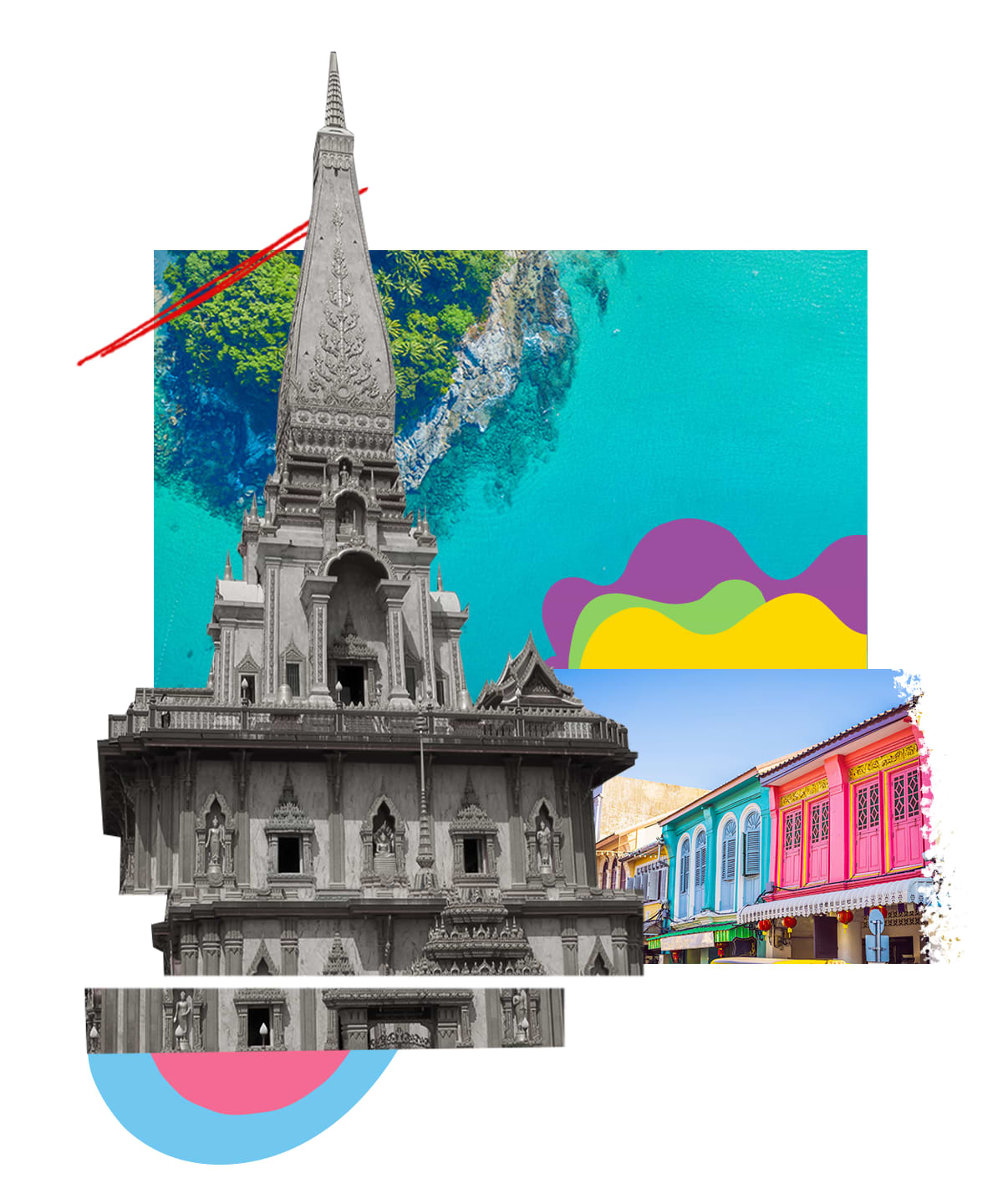 Venture to nearby Sirinat National Park and snorkel above the magnificent coral reef that's home to countless species of colorful sea creatures. Head to the Phuket Trickeye Museum for a museum experience like no other, canoe or speedboat to caves and hidden lagoons, catamaran to a private island, visit an ATV park where you can see all kinds of native Thai animals, from different varieties of monkeys, and carnivorous plants to the elusive monitor lizard. Tour the Portuguese-influenced Old Town, tour one of the local distilleries and see one of the world's favorite animals, the elephant, in their natural habitat.

There's a reason Phuket is one of the most sought after travel destinations in the entire world – whether it be the exciting nightlife, the world-renowned beaches, or the beautiful surroundings that are an inevitable reminder of how breathtaking the natural world can be. Dip your toes in the sand with a handcrafted cocktail in your hand as you watch the Reua Hang Yao (traditional longtail boats) pepper the horizon as they seamlessly skim across the glistening turquoise waters and pinch yourself as a reminder that this is, in fact, real life.
Shore Excursions
Phull-on adventure in Phuket
Rainforest escapades, regal resorts & blissful bike tours.
The trail begins on a steep and rocky path before flattening into a plateau near one of Phuket's highest hills; as you hike, you'll admire towering bamboo corridors, rare palms with gigantic leaves, and maybe even spot some of the creatures that dwell in these environs (including gibbons and flying lemurs). Once you've reached the refreshing cascades of Bang Pae Waterfall, you can rinse off and relax with a light lunch. Then drive to Phuket Town for some easier strolling, exploring and shopping.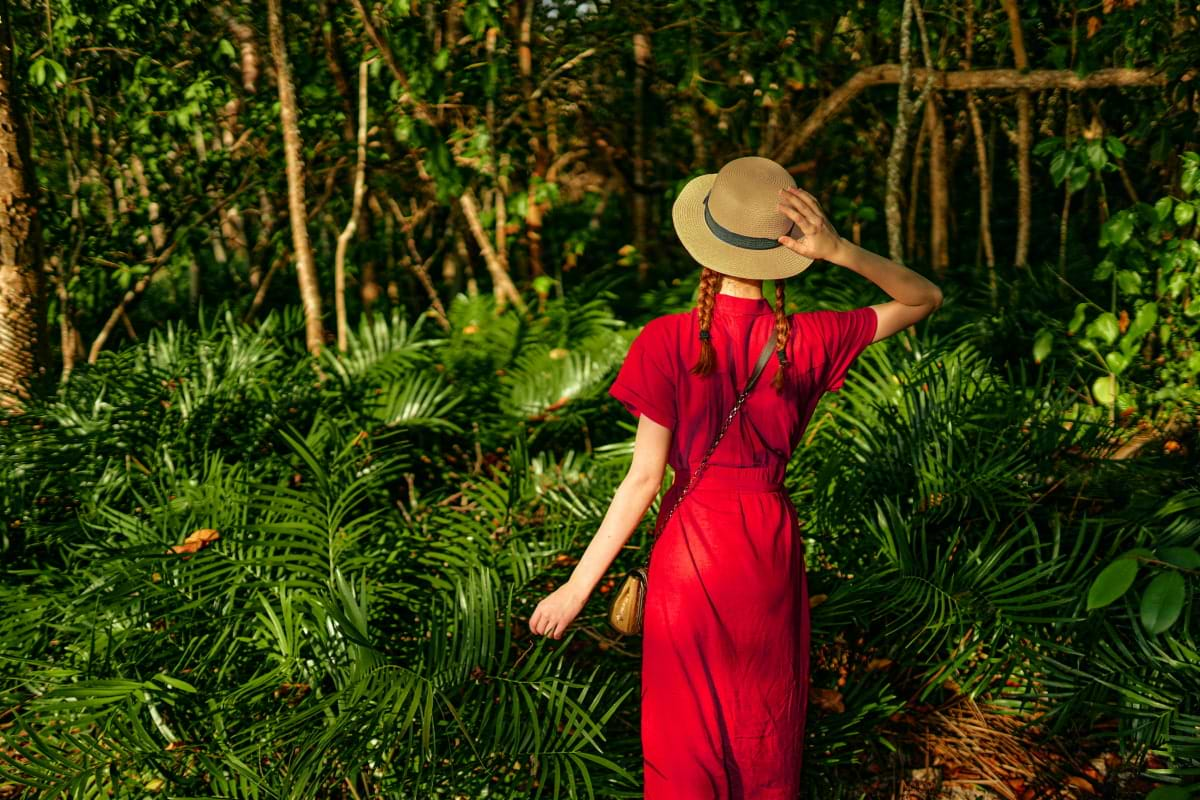 At this award-winning contemporary hotel, you'll spend the day simply unwinding. Lay your cushy towel out on a deck chair by the pool and soak up the sun (the panoramic bay views won't hurt either), taking a break to enjoy lunch at the hotel restaurant. If you get thirsty poolside, your visit includes two drinks from a menu of juice, soda, or local Thai beer. Embark on the scenic drive back to port feeling refreshed and rejuvenated.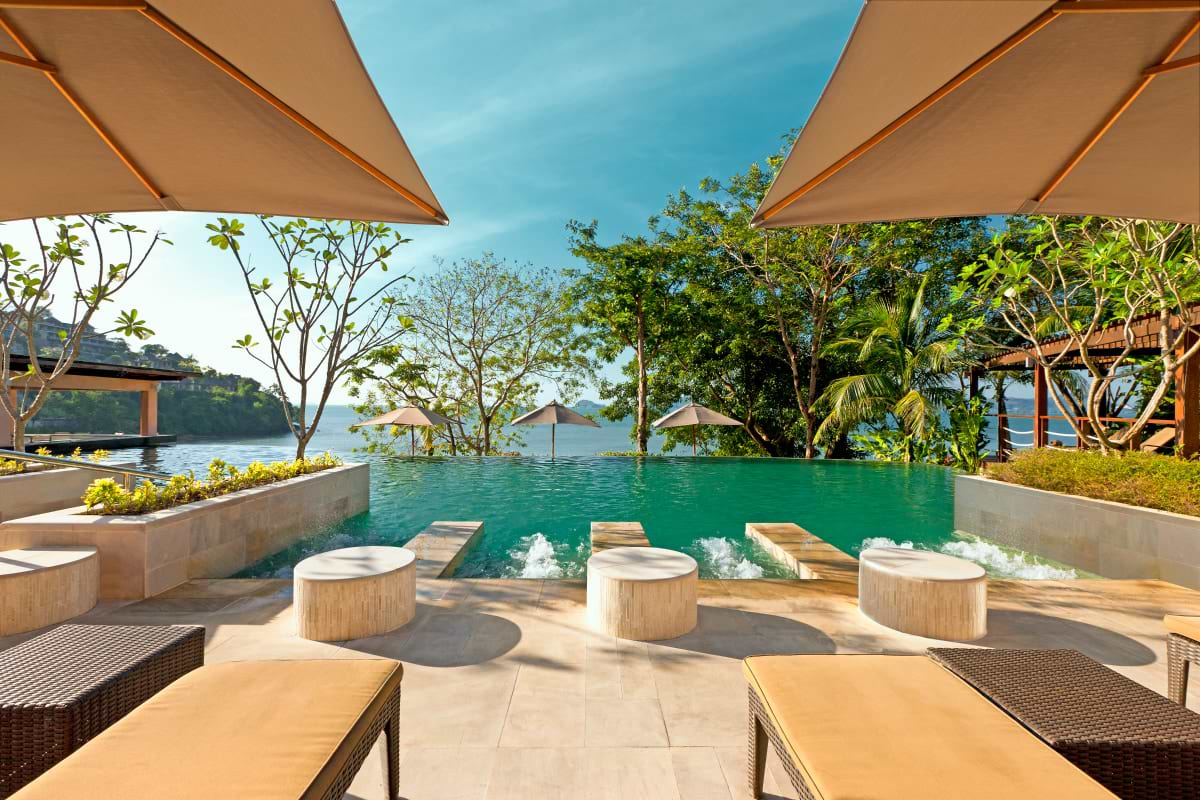 Take off through the island's countryside, with your guide initiating periodic breaks at local rubber and palm oil plantations so you can see how locals tap these trees for their resources. Along the way, you'll see a goat farm and a market village, where you can taste fresh coconut and local snacks. Once you've powered through the ride, take a well-earned rest at beautiful, remote Layan Beach, where a picnic lunch and calm, blue swimming waters await you. Dry off and ride back to the port.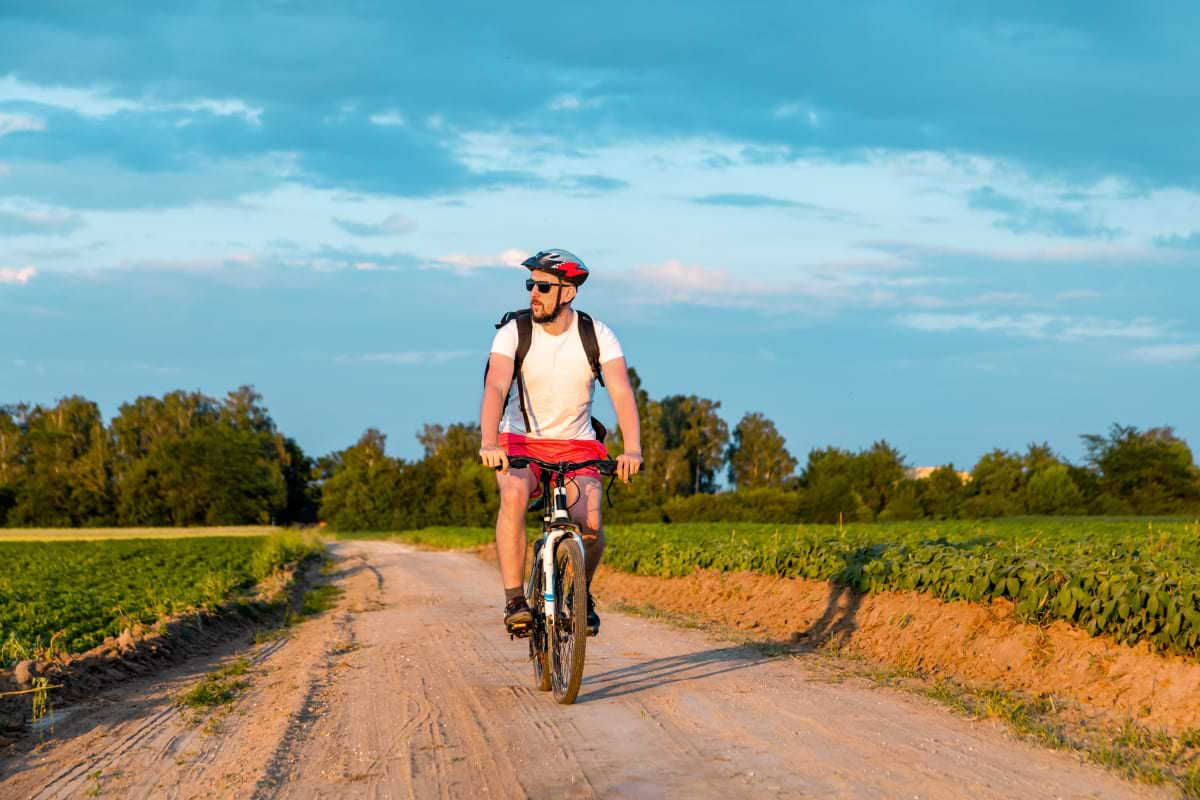 More Shore Things for your wishlist...
We have even more in our curated catalog.
Keep your Baht in your pocket
It's illegal to step on any Thai currency.
Shore Excursions
Phang Nga Bay by Helicopter
From your helicopter, you'll see the Bay's many landmarks, from famous James Bond Island to Panyi Island, a fishing town marked by acres of stilt houses built out onto the water. On the descent, you'll see lush mangrove forests, tiny villages, and more signs of the bustling local economy.
DISCOVER MORE SHORE THINGS

When most people close their eyes and describe what paradise would look like, they'd be describing Phuket. Thailand's largest island features unbelievably pristine white-sand beaches, unlimited options for exploration — including scuba diving and snorkeling the wildlife-ladened, turquoise waters, an impressive amount of historical landmarks, traditional Thai farms of different varieties and some of the best food and beverage in the entire world. No matter how you decide to spend your time in Phuket, you'll certainly leave with an understanding of why everyone who visits can't explain exactly why it's so idyllic — because frankly, the iconic pictures don't even do it full justice, it's just something you have to feel.
Set sail the Virgin way and find a new approach to cruise vacations. Select a cruise itinerary and let's sail.
Be the first to get our exclusive deals + onboard happenings
Oops, something went wrong. Please try again or visit our Contact Us page. You can also:
Check you've typed your email address correctly.
Make sure you've checked the signup box.
Success!
You've successfully signed up for our email list... You're in for some treats.