Virgin Voyages' guide to Safaga, Egypt
Breathtaking historical landmarks and electrifying Egyptian experiences.
SAFAGA
Respite on the Red Sea Riviera
A unique amalgamation of dreamy beach town and historical landmark goldmine, Safaga, located on the coast of the peaceful Red Sea, is an exciting vacation destination that provides a litany of options for any traveler.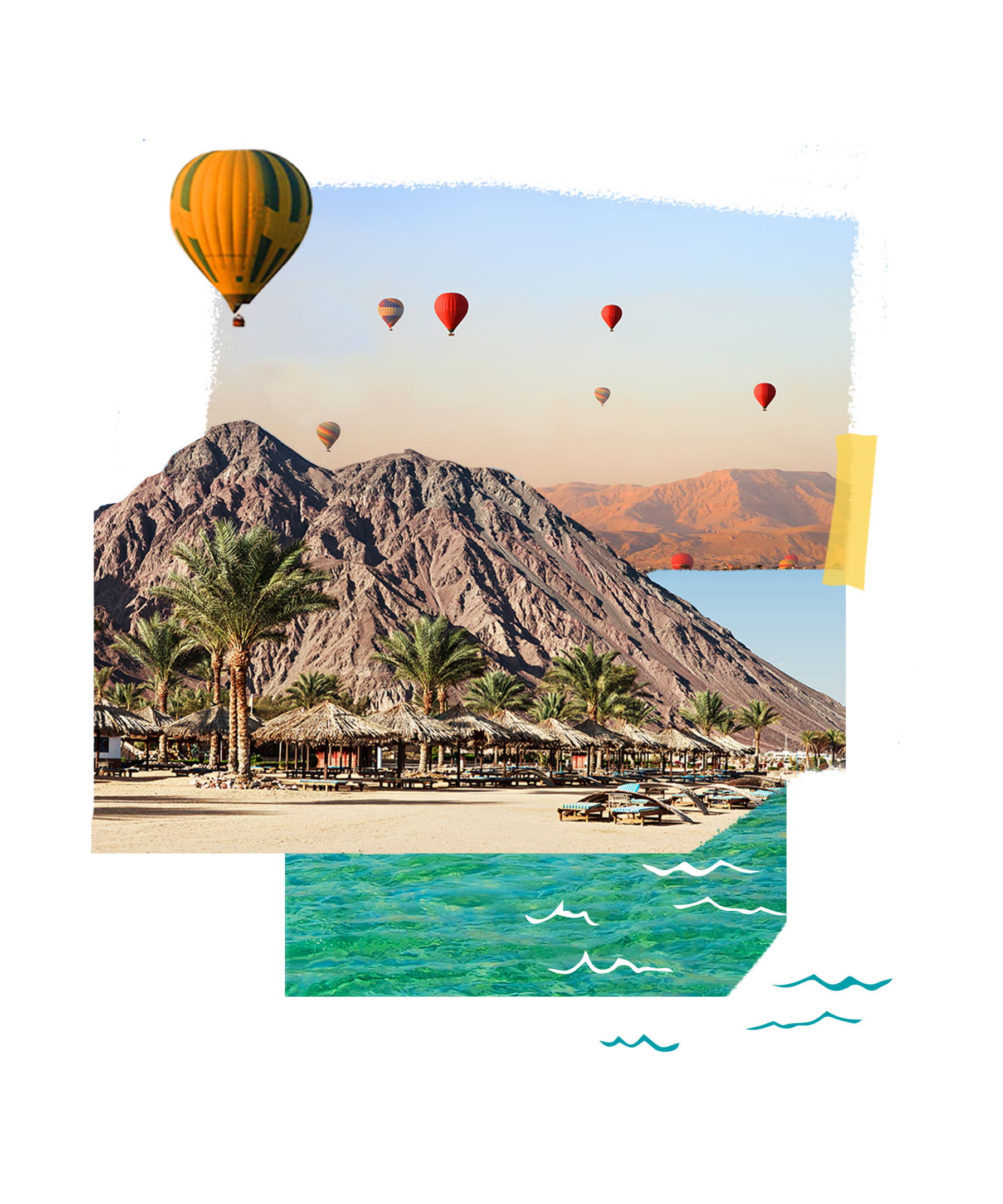 With sprawling, unpolluted beaches featuring black sand dunes said to have healing powers, and several unique water springs, Safaga is the ideal location to indulge your mind, body and soul with the pinnacle of self-care. And, with endless outdoor adventure options – from 4-wheeling and snorkeling, to windsurfing and scuba diving, it's no wonder Safaga is a favorite sports destination on the Red Sea Riviera.

In addition, being home to historically impressive landmarks like the Temple of Luxor, The Temple of Karnak, the 3,400-years-old Colossi of Memnon Statues, the Valley of the Queens and many more, Safaga is a dream location for any history buff. And – with a late departure time, you'll have plenty of time to explore historical monuments, sunbathe in the healing sand and take a dip in the tantalizing Red Sea.
Shore Excursions
Nomadic 4-wheeling, Nile River cruising & Red Sea snorkeling.
Bedouin Way of Life by 4-Wheeler
Your adventure starts in Hurghada, a city up the coast from Safaga. Hop into a Land Cruiser and head into the desert to see a Bedouin camp. Historically a nomadic people, Bedouins hail from the Arabian Peninsula, and a guide will show you around the camp to demonstrate the blend of traditional practice (camels as transport) and modern convenience. Then, sit back to enjoy their famous aromatic tea and some delicious wood-fired flatbread while taking in a folkloric performance.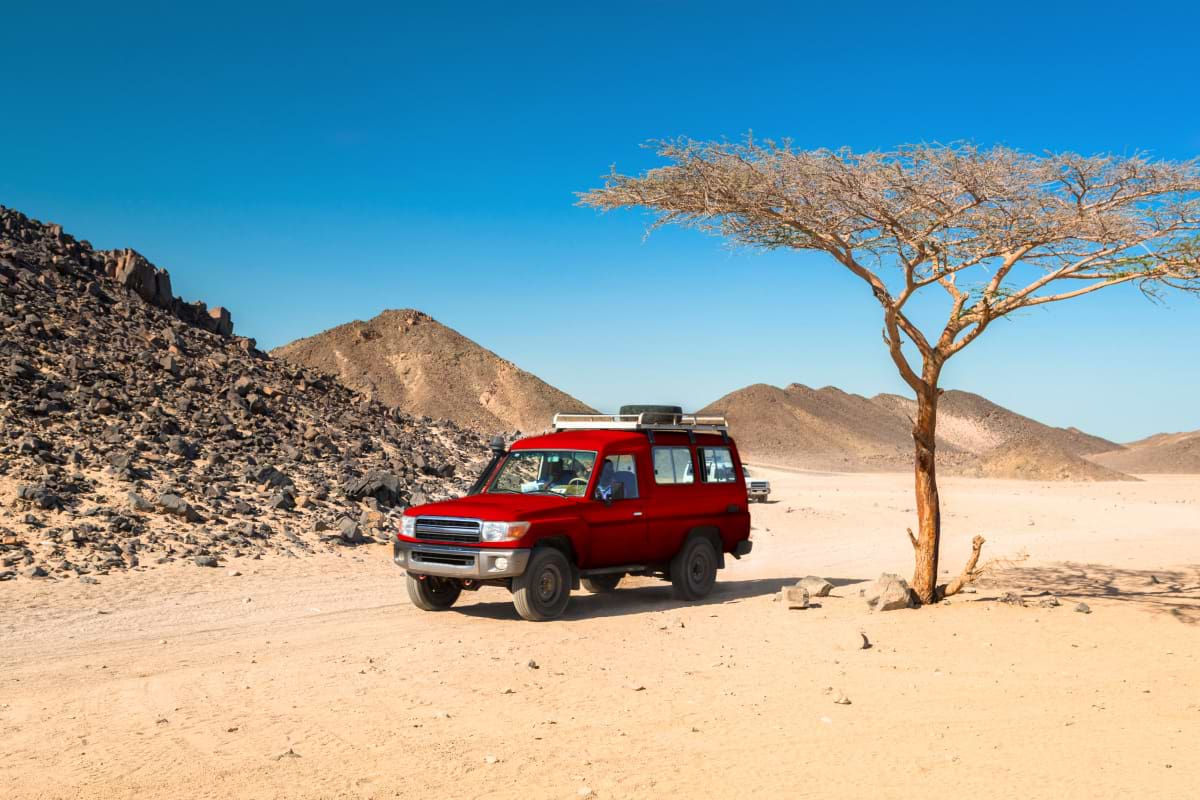 Around 30 pharaohs contributed to this complex of buildings over Egypt's history, enabling its unbeatable size and diversity. Leave Karnak behind to board a traditional sailboat for lunch and cross the Nile, which will deliver you to the Valley of the Kings, the discreet hillside where wealthy pharaohs put their tombs as a safeguard against robbers. Finish at the nearby Valley of the Queens, which features exclusive (only 100 entrances allowed per day) views of Nefertari's incredible tomb.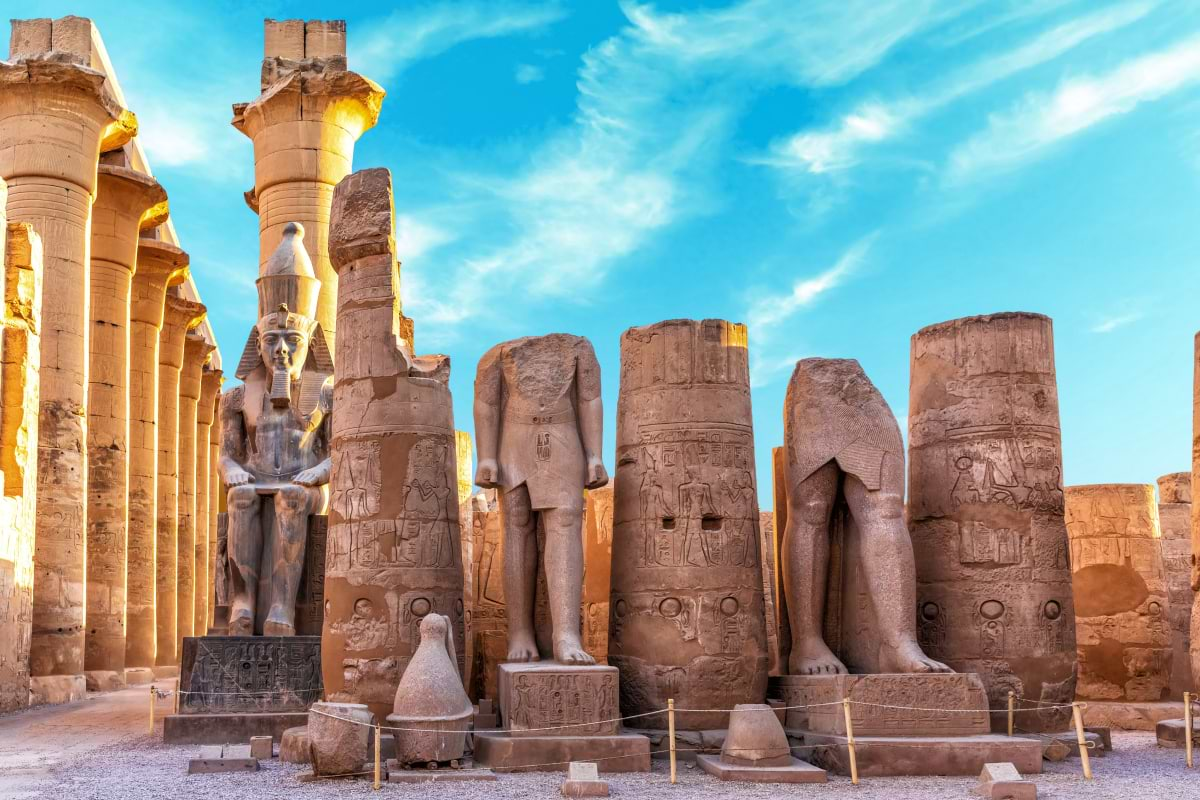 Karnak & the Valley of the Kings
The second most-visited site in Egypt after the pyramids at Giza, and one of the most famous archaeological sites in the world, Karnak is legendary for a reason. Tour its temples before enjoying a delicious local lunch and taking a short ride across the Nile to the river's West Bank. There, you'll see the aptly named Colossi of Memnon, two huge remains of statues dedicated to King Amenhotep III, and the Valley of the Kings, whose tombs housed the remains and fortunes of Egypt's mightiest rulers.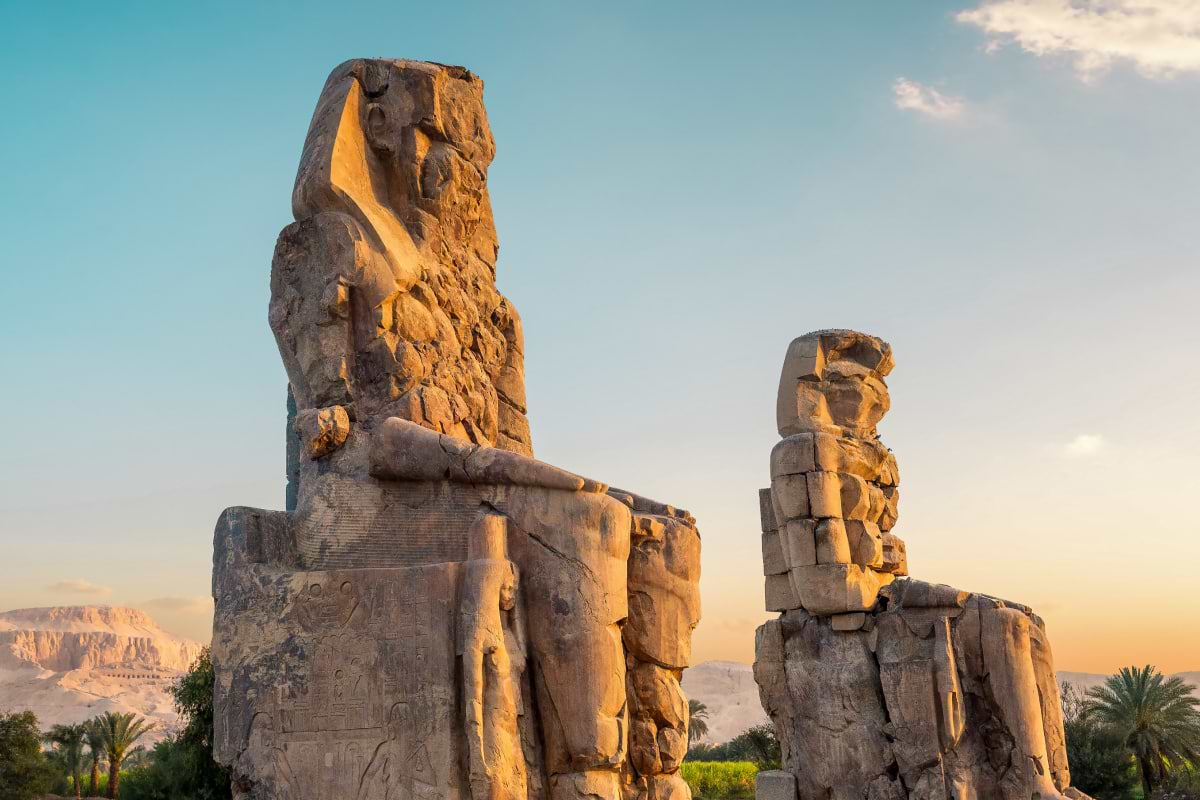 More Shore Things for your wishlist...
We have even more in our curated catalog.
Let your body heal — literally
The sand in Safaga is proven to have healing powers for skin & joint pain.
Shore Excursions
Red Sea Scuba Diving
It may be called the Red Sea, but its waters are so crystal blue that you'll get unbeatable views of sharks, puffer fish, and more. It's also home to the Seven Pillars, a dive site named for its gigantic coral columns that rise up nearly to the water's surface from a depth of 39 feet.
DISCOVER MORE SHORE THINGS

Whether you spend your day in Safaga soaking up the sun on one of their sprawling healing-sand beaches, having a day of aquatic adventure in the blissfully serene Red Sea, exploring the various historical landmarks and museums that set Safaga apart from every other city — or take advantage of the extended time at port to squeeze in the perfect amount of everything, you'll certainly be left knowing why Safaga is one of the most traveled to places on the Red Sea Riviera.
Set sail the Virgin way and find a new approach to cruise vacations. Select a cruise itinerary and let's sail.
Be the first to get our exclusive deals + onboard happenings
Oops, something went wrong. Please try again or visit our Contact Us page. You can also:
Check you've typed your email address correctly.
Make sure you've checked the signup box.
Success!
You've successfully signed up for our email list... You're in for some treats.