Virgin Voyages' guide to Singapore, Singapore
A city/state (and nation) of gardens, clean air, and invigorating entertainment.
SINGAPORE
Welcome to Lion City
Singapore has been celebrated over the years for a variety of reasons — it's often regarded as one of the cleanest and well-planned cities — (it's also one of the most expensive — someone has to pay to keep it so spick and span!). But, most of all, it's one of the most entertaining places on Earth. With unbelievable gardens, inspiring architecture, and world-renowned shopping, there are countless things to do and experience (and even the most impressive airport aesthetic we've ever seen).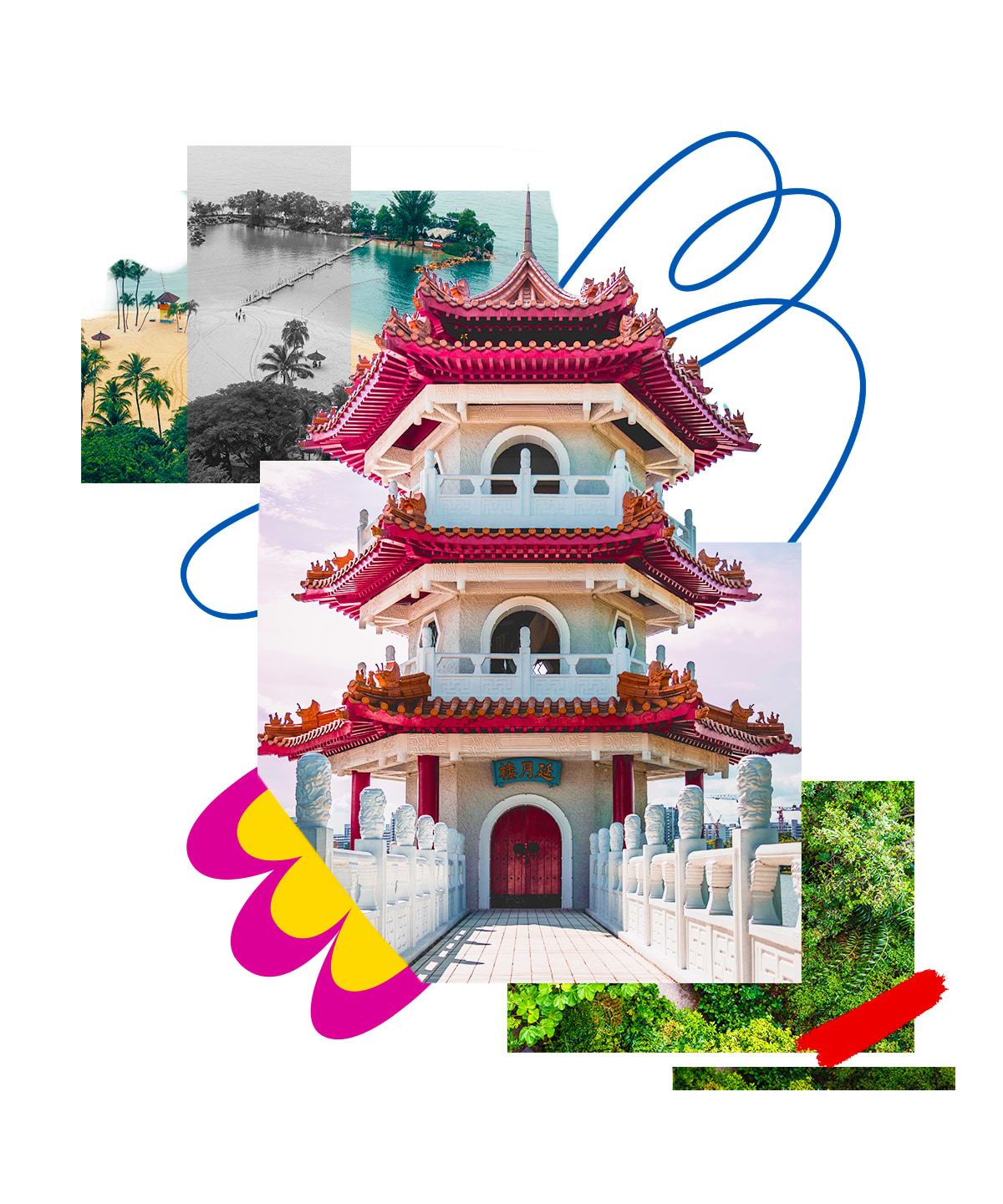 Visit Gardens by the Bay, an ecological conservatory where the Cloud Forest imitates the ecology of the tropical highlands and features a 114-foot waterfall. Tour the National Gallery Singapore, where the stars are over 9,000 works of Southeast Asian modern art. Explore the island of Pulau Ubin for insight into the way Singapore used to look, stroll iconic Merlion Park, a famous promenade that overlooks Marina Bay, get lost in Haw Par Villa, an 8-acre, outdoor art park or head to Sentosa, a nearly 1,300-acre resort island that houses both Universal Studios Singapore and the impressive S.E.A. Aquarium.

With so many amazing things to do in Singapore, don't forget they're also one of the top foodie-destinations in the world, featuring impeccable fine-dining restaurants and the best street food around — you must try the roti before you go. And, as a turn around city, you'll be able to spend extra time here and dip your toes in the (impeccably clean) sand and soak up the incredibly diverse culture without stressing about time.
Shore Excursions
Satiate your wanderlust in Singapore
Bike tours, Lion City traditions & cultural landmarks.
Hop on your bike and let your guide set the pace past the city's must-see landmarks. You'll cruise along Marina Bay — best known for the Sands, the second-most expensive hotel in the world. Formula 1 fans will score views of the city's infamous F1 track. You'll also pedal along the Singapore River past the white facades of the Colonial District, and see Merlion Park, with its eccentric namesake statue (head of a lion, body of a fish). Don't forget to stop along the way for pics.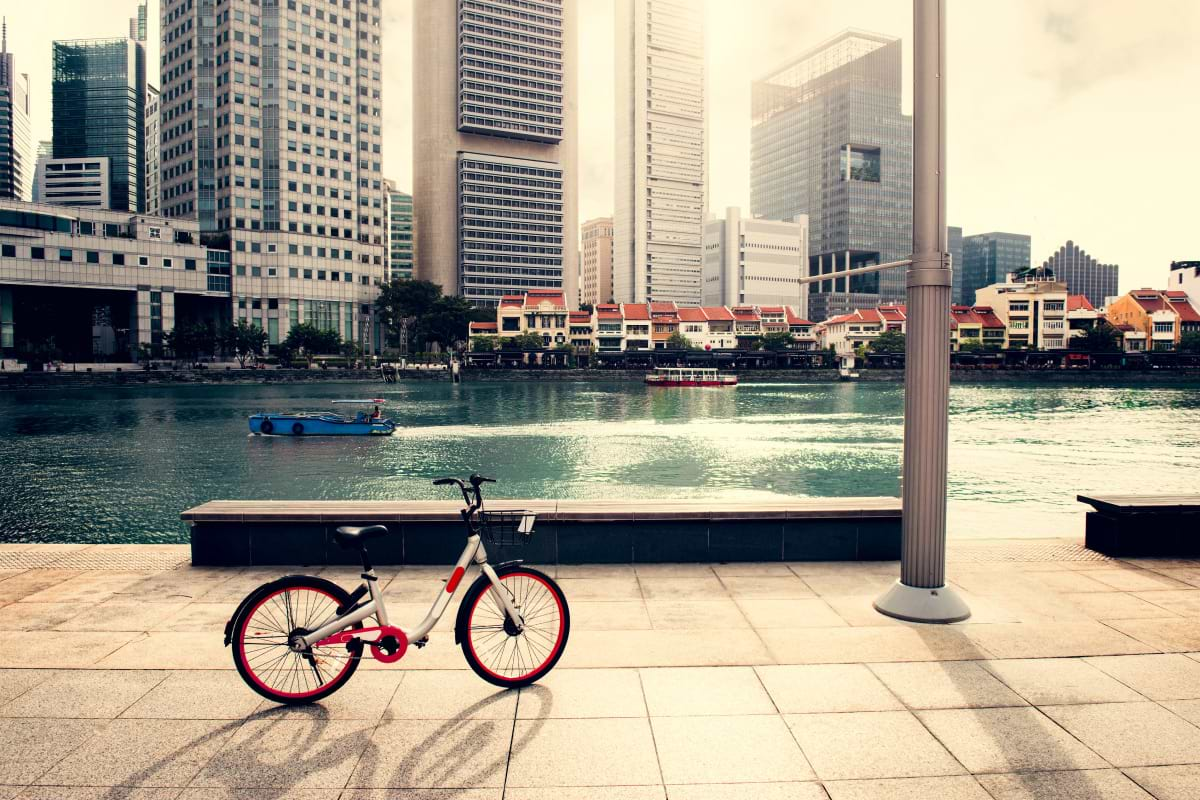 Sir Stamford Raffles Tour
Sir Stamford Raffles is said to have stepped ashore for the first time in 1819 at what's now called Raffles Landing Site. You'll see that, plus other sites associated with his legacy — including a stop at the chic Raffles Hotel for a sip of a famous local cocktail, the Singapore Sling. Starting with a bumboat ride along the river and ending with a walking tour of the Colonial District, this guided tour is a comprehensive look at Singapore under British rule.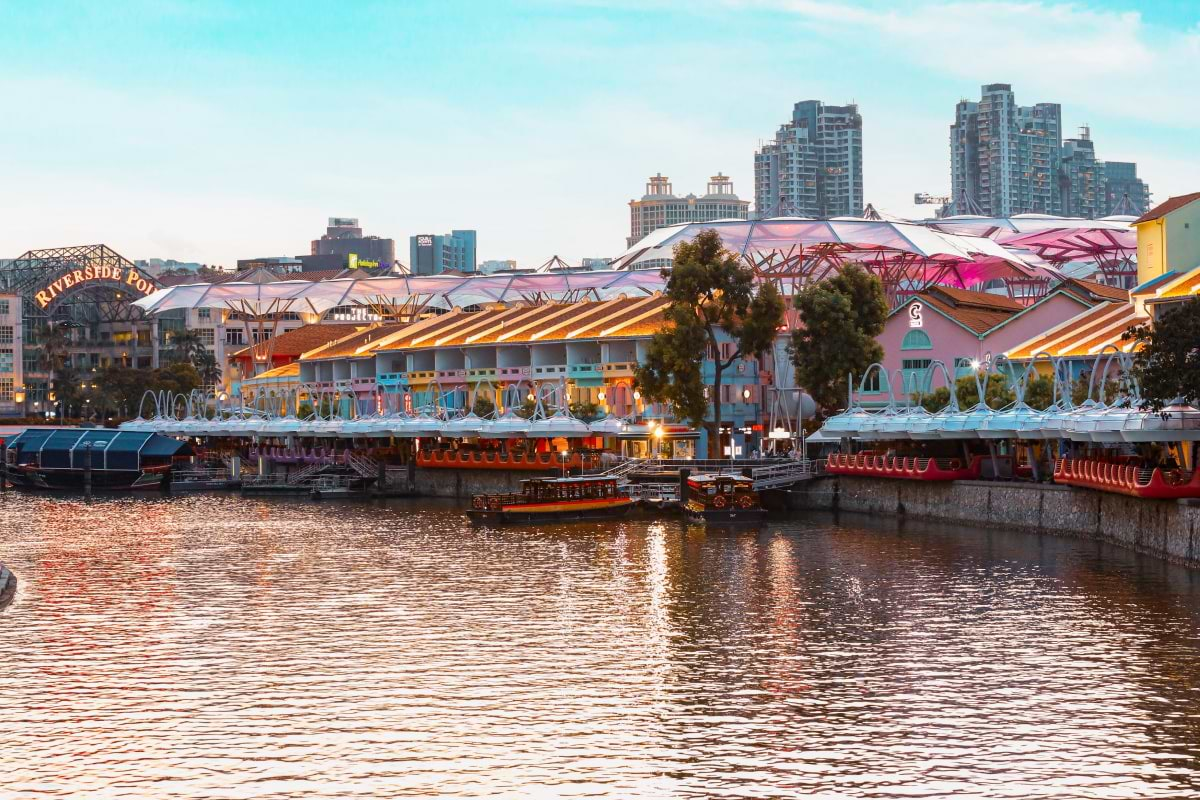 Starting with Kampong Glam, the Malay district, you'll experience these enclaves one by one. Visit the Sultan Mosque and walk along Haji Lane, stopping into the trendy cafes and 19th century shophouses that line it. Next up is Little India, whose brightly-colored silks and flower garlands will take your breath away. The Colonial District's grand facades and wide lawns recall the days of British rule, and you'll wrap up the tour in bustling Chinatown, home of the famous Buddha Tooth Relic Temple.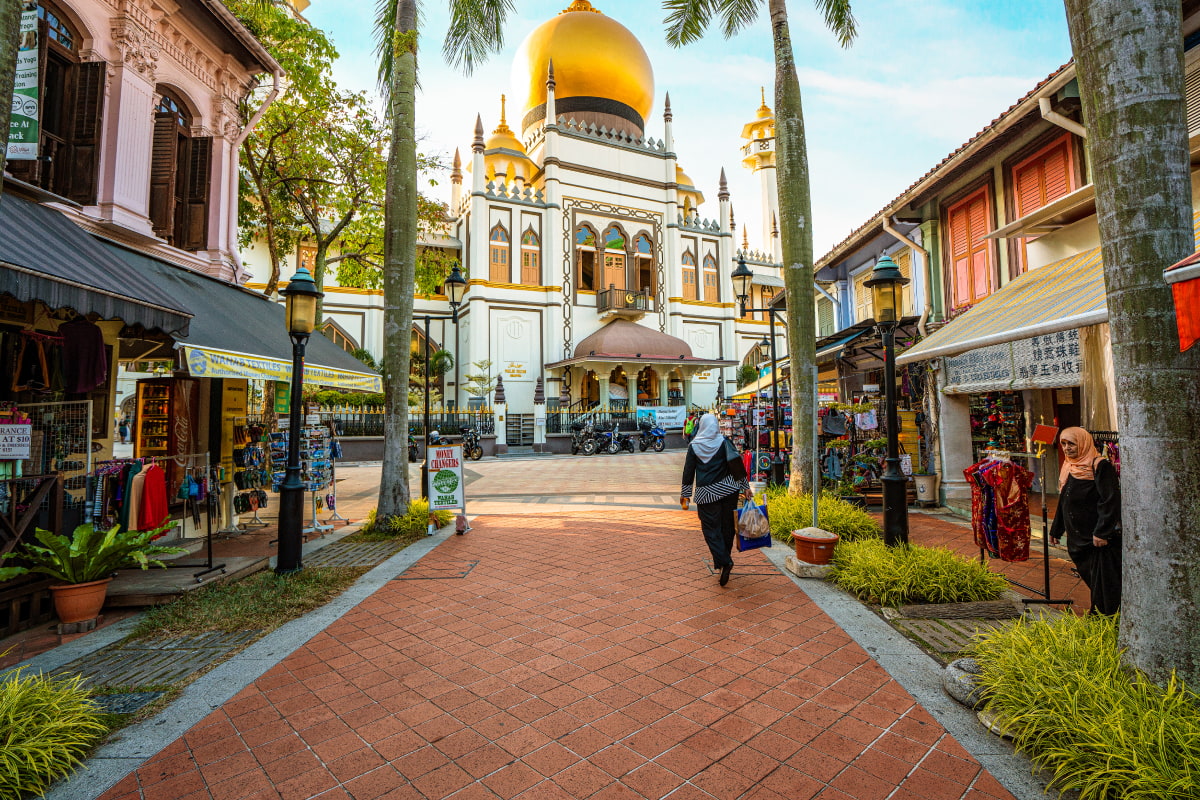 More Shore Things for your wishlist...
We have even more in our curated catalog.
Time to re-download your language learning app
Singapore has four official languages.
Shore Excursions
Post-Voyage — Airport Transfer
Book a spot in advance on a shuttle that will transfer you from the cruise terminal to Singapore International Airport. After clearing customs at the terminal, there will be a shuttle just for Sailors. Make sure each person in your party reserves a spot.
DISCOVER MORE SHORE THINGS

It's not everyday you visit a place like Singapore. Fantastical city planning and a passion for the environment has helped to make this city/state/nation into one of the most exciting and highly-talked about travel destinations around. Whether you spend your time here perusing the eclectic shops, appreciating the otherworldly architecture and unique urban planning, or eating your way through the tantalizing dine — you'll have countless things to tell everyone back home about what an unrivaled experience you had.
Set sail the Virgin way and find a new approach to cruise vacations. Select a cruise itinerary and let's sail.
Be the first to get our exclusive deals + onboard happenings
Oops, something went wrong. Please try again or visit our Contact Us page. You can also:
Check you've typed your email address correctly.
Make sure you've checked the signup box.
Success!
You've successfully signed up for our email list... You're in for some treats.