Virgin Voyages' guide to Sydney, Australia
A city so magical we had to make it one of our homeports.
SYDNEY
Real life Emerald City
There are some cities that are so special you want to visit them again, and again – then there are some that are so extraordinarily special you make them one of your home bases so you can spend as much time there as possible – and Sydney is one of those places. Whether you're just getting here before or after we sail, or you're here for an overnight, there's so many surprises at each and every turn of Sydney you could stay here forever.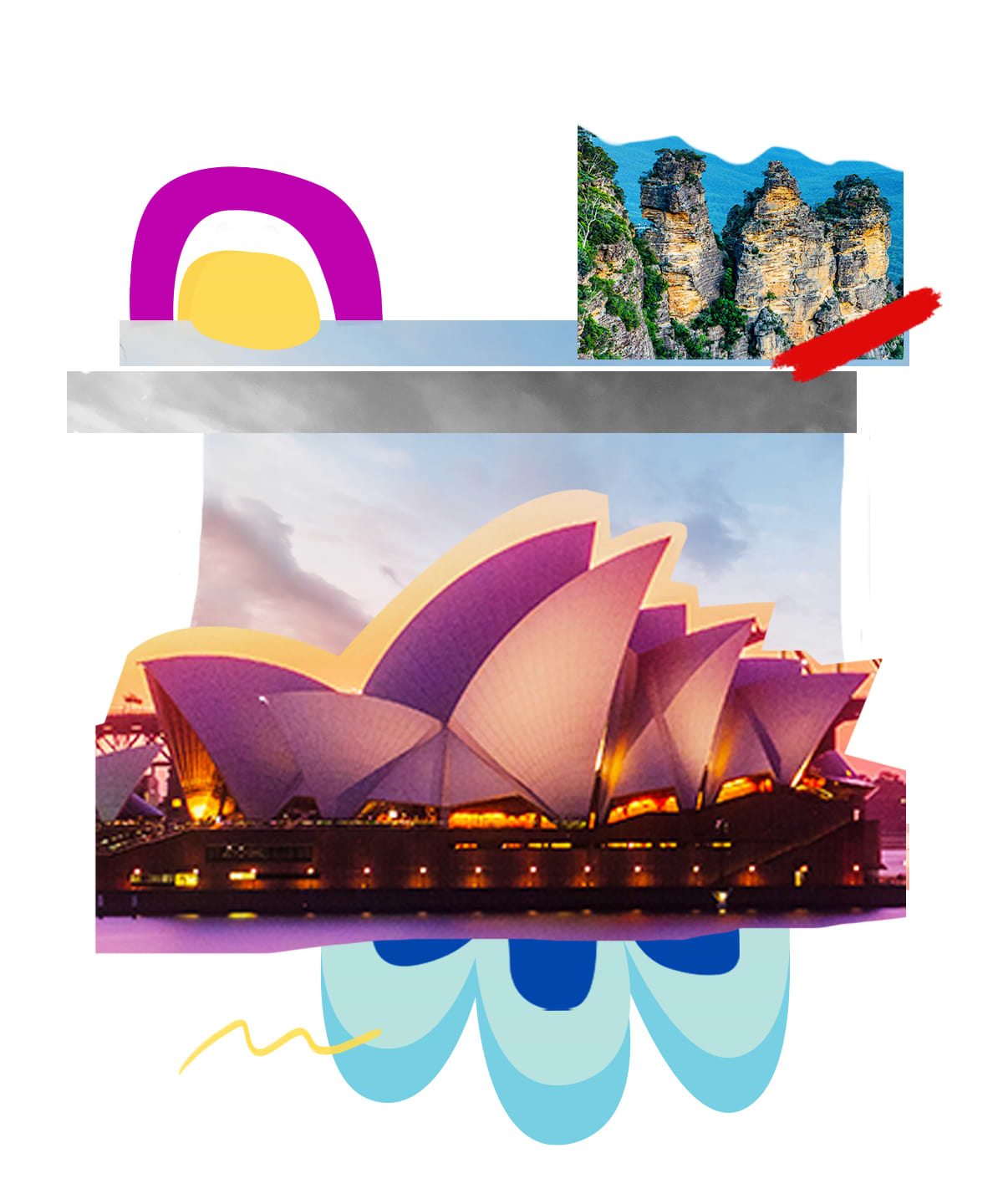 Surrounded by blue-green waters visible from all over this metropolitan paradise, breathtaking views can be appreciated at every turn. Whether you climb the iconic Harbor Bridge, bask in the sun at the world-famous Bondi Beach, explore the lush trails of the Blue Mountains, tour the stunning Sydney Opera House or you're simply immersing yourself in the local culture through the eclectic cuisine and a Foster's at a bar with warm locals – the one thing that's always true about Sydney is that there's always something special to do, something special to eat, and views that are forever special to look at.
Shore Excursions
Seaside Escapades in Sydney
Bush walks, bounding bridge views & Sydney sites.
Let a local guide lead you on two bush walks through the terrain, complete with a visit to the famous Three Sisters, where you'll learn the Aboriginal legend about the creation of this 3,000-foot-tall rock formation. Your second walk takes you to Wentworth Falls Lookout, which offers views of the Jamison Valley to Mount Solitary, Sublime Point, and Narrow Neck escarpments. In the time between your trail walks, you'll enjoy a delicious picnic lunch to keep you fueled for the trail ahead.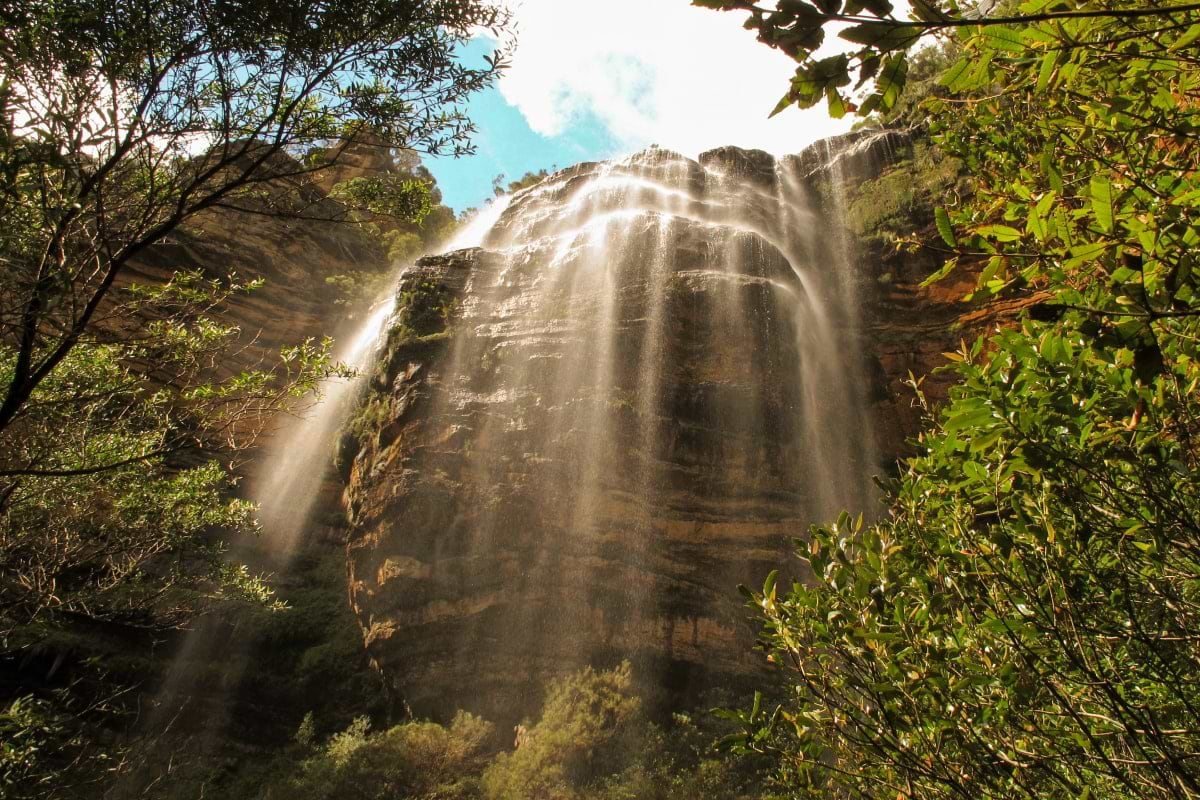 A local guide will take you through 4,900+ feet of steel — through catwalks, up ladders, and continuing up further to the bridge's upper arch — while sharing the history and secrets behind this massive piece of infrastructure, whose construction took eight years. Once you reach its highest point (which moves based on weather extremes that cause the bridge to expand and contract), you'll be rewarded with spectacular views of Sydney's harbor and city skyline.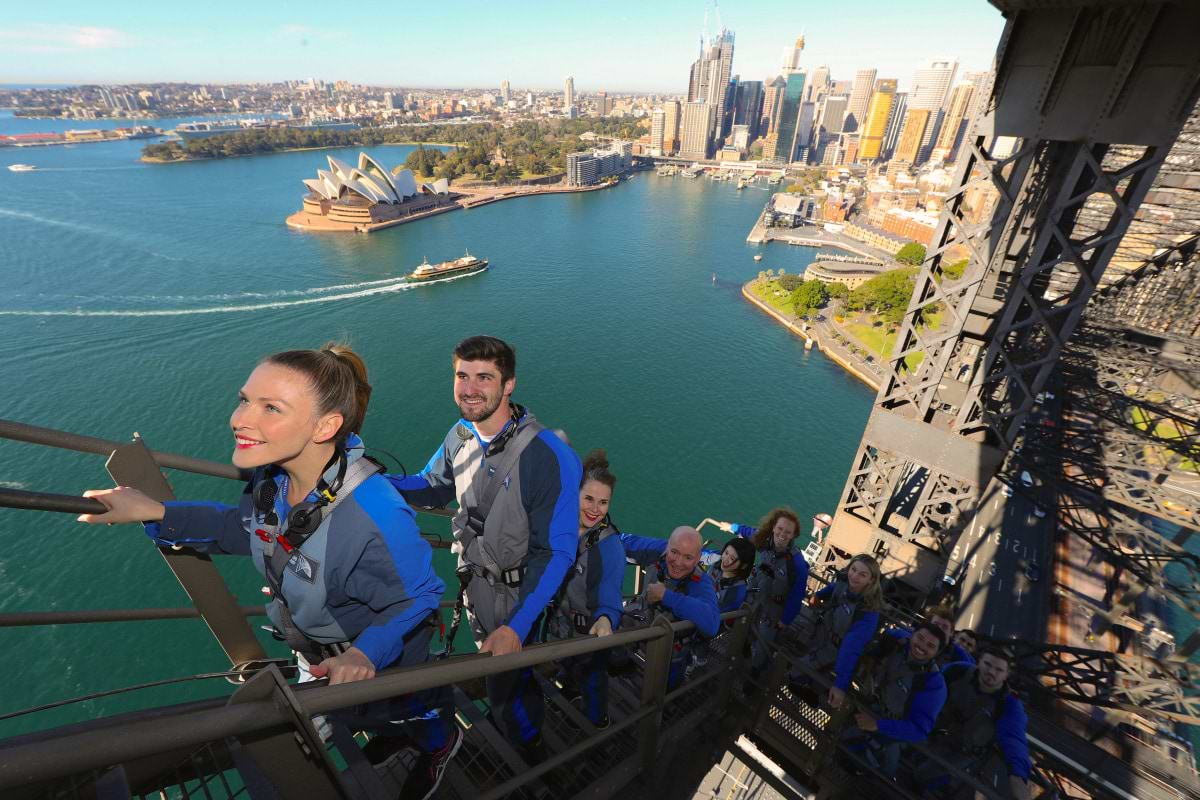 Sydney Harbour Jet Boat Adventure Ride
Punctuated with impressive boating maneuvers like spins, slides, power-brake stops, and fishtails, this tour of Sydney's harbor packs adrenaline and sight-seeing all at once. In a sleek, slim jet boat, you'll cruise past Sydney's iconic Opera House, plus Shark Island, stunning coastal mansions, the Taronga Zoo, and the graceful arch of the Sydney Harbour Bridge. You'll head back to port breathless, both from the thrill and from the beautiful surroundings.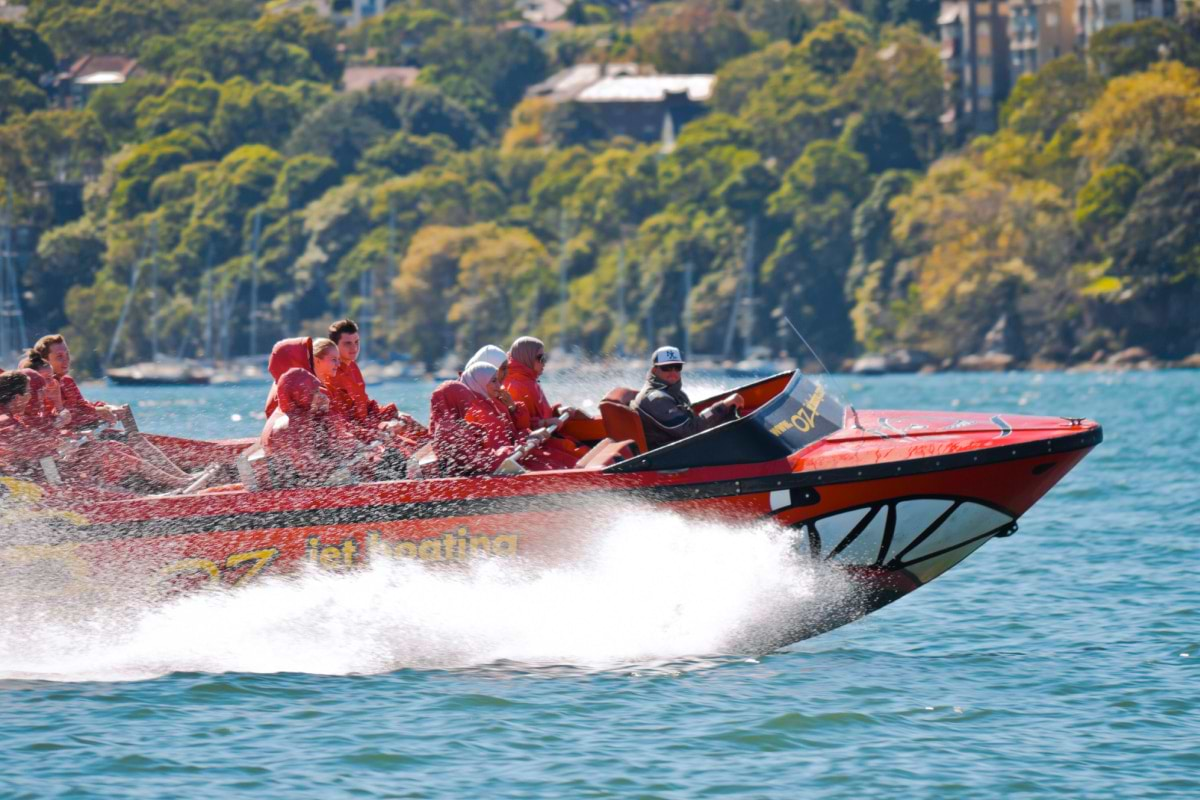 More Shore Things for your wishlist...
We have even more in our curated catalog.
A beach holiday in and of itself
Sydney boasts more than 100 sprawling white-sand beaches.
Shore Excursions
Sydney's Greatest Hits
Start with culture at Sydney's iconic Opera House, where a tour guide will take you through the history behind the architecture that shaped Sydney's harbor. Later, you'll take a scenic drive to Watson's Bay to take photos of "The Gap". Finish at Bondi Beach, Australia's world-famous surfing mecca.
DISCOVER MORE SHORE THINGS

Sydney is such a fun, beautiful, luxurious city we had to make it one of our homeports. Whether you're staying here for the night, for a few days, or you're already close to home we hope you make the most of your time in this extraordinary place. Soak up the sun on Bondi Beach, appreciate the breathtaking views from the famous Harbor Bridge, tour the countless museums and historical landmarks – including the iconic Sydney Opera House, or simply soak up the remarkably cool vibes with a pint and a dreaming mind of what tomorrow, tonight, or the excitement your next Virgin Voyage may bring.
Set sail the Virgin way and find a new approach to cruise vacations. Select a cruise itinerary and let's sail.
Be the first to get our exclusive deals + onboard happenings
Oops, something went wrong. Please try again or visit our Contact Us page. You can also:
Check you've typed your email address correctly.
Make sure you've checked the signup box.
Success!
You've successfully signed up for our email list... You're in for some treats.