THE FIRST EVER MERMAIDEN HALLOWEEN
Halloween meets MerMaiden aboard our Valiant Lady.
With three new ports and two new Caribbean voyages, come aboard and celebrate Valiant Lady on this exclusive 6-night MerMaiden from Miami.
Sunny skies, soft-sand beaches, and warm turquoise water — this is a voyage you were mer-made to be on board for as we celebrate our Valiant Lady's Miami MerMaiden, which also happens to fall over Halloween. So we're kicking off her first winter season with a 6-night voyage sailing to our newest port, Roátan — the jewel of the Caribbean Sea.

And because Valiant's arrival, and this sailing, is so special — Richard Branson himself will be joining us on board to celebrate this exciting milestone with our Sailors. There will also be spooky surprises from the moment you enter Terminal V, throughout the ship, plus a one-time-only, world record breaking Shore Thing — as we aim to break The Guinness Book of World Records for the most mermaids together. Space is limited to only 500 Sailors, so as soon as this event is available, be shore to sign up.
EXCLUSIVE VOYAGE
Valiant Lady's Caribbean debut
With Valiant Lady spending her 2022-2023 winter season in the Caribbean with brand new itineraries, we're going over the top to celebrate her very first 6-night voyage — Valiant Miami MerMaiden. In honor of her Miami debut, you'll get double the festivity dose with Halloween frights and mermaid-inspired delights. It's such a can't-miss event that Richard Branson himself will be joining (and celebrating) with us on board.

Come celebrate and through November 15th your partner sails for 50% off.

The Virgin Voyages Experience
From captivating coasts to laid-back island vibes, the exclusively adult cruise vacation of your dreams is here.
More Shore Things for your wishlist...
We have even more in our curated catalog.
Let's make waves
An ocean of opportunities calling your name.
There's nothing more liberating than having the freedom of charting your own course. No pre-assigned seating, no fixed schedules, no limited options, no nonsense — just a shipload of opportunities to rejuvenate your body and transform your soul.
Ready to Book?
We're making waves from the Caribbean to the Med, the Adriatic to the Red, and everywhere in between, with 38 itineraries featuring over 100 ports across 4 continents. Join us on an unparalleled journey of relaxation and indulgence, and discover the things — and the people — that make each destination so special. Because we didn't build a cruise, we created a voyage.

Get a delicious taste of the modern romance of sailing that only a Virgin brand could pull off.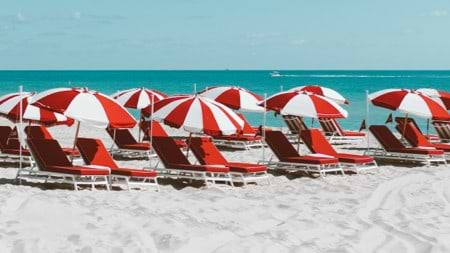 Up to 10% Off If You Book Ahead Of Time
Book 180+ days before departure and get 10% off
Book 172-121 days before departure and get 5% off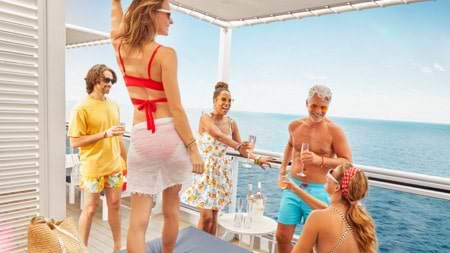 Limited-time cruise deals
You deserve a vacation. And you deserve a deal. So we're making both of those things happen.

Wave goodbye to your routine and start planning an exclusively adult experience at sea.
Sea All Offers
Rest Your Head
These are the spots you might be calling home. Whether you prefer coffee (or cocktails) overlooking the waves, or waking up late in your own cocoon, we're holding space for you.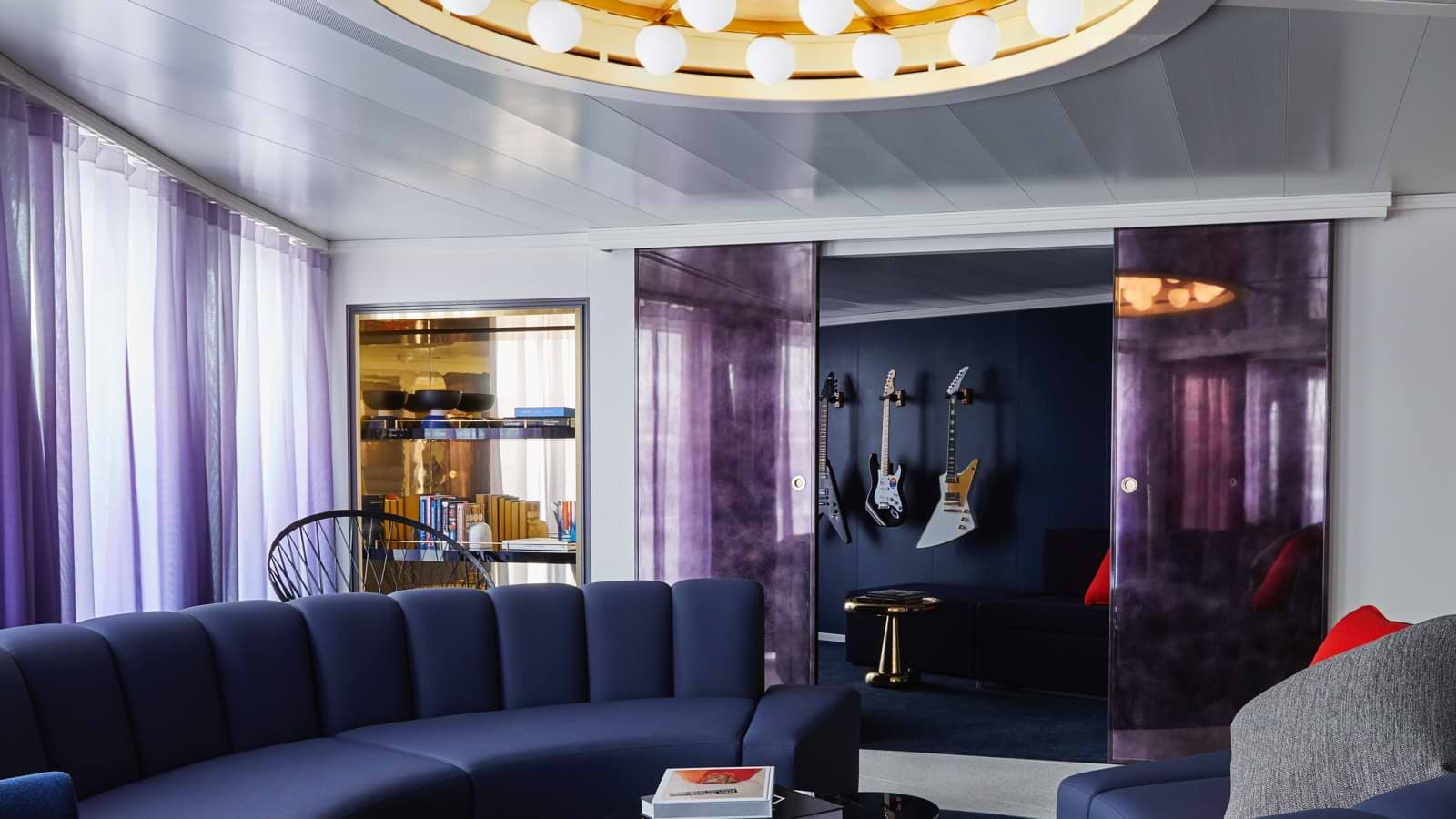 Always Included Luxury
We've taken care of all the details — so all you have to do is kick back and have the relaxing vacation you deserve. Everything below is included.
Ready to claim your spot?
Click below to set sail on this voyage.