It's no secret that when you look good you feel good. And if you feel good in your work clothes, you'll do your job even better.

Across the Virgin family, uniforms have been designed to foster a sense of camaraderie and pride. Each of the Virgin sister brands takes pride in creating their own signature Virgin look. At Virgin Trains, outfits were created to be body neutral with a variety of ways to wear them. But Virgin Atlantic is where it all started. Their iconic uniform, down to the red shoe, has become an industry archetype. With a redesign done in collaboration with Vivienne Westwood, it's no secret that style and swag has always been part of the Virgin secret sauce.

Carrying on this tradition was vital when beginning the design process at Virgin Voyages. The design team, many of whom led the charge at Virgin Atlantic, knew collaborating with the right designers would be key. True to the brand's British heritage, one of the UK's emerging fashion minds, Gareth Pugh, was selected as the lead designer.

Pugh, who made his London Fashion Week debut in 2005, has worked with an array of popular artists, including Beyoncé, Lady Gaga and Rihanna. Much like Virgin Voyages' brand goals, his work aims to break barriers, push boundaries, and cater to a niche market, making him the perfect designer to create these looks.

Over the course of 18 months, this team completed a capsule collection that breaks industry norms and sets the style standard sky high. The key was in the details with each piece specifically crafted to ensure the integrity of the design and that they work for all body types.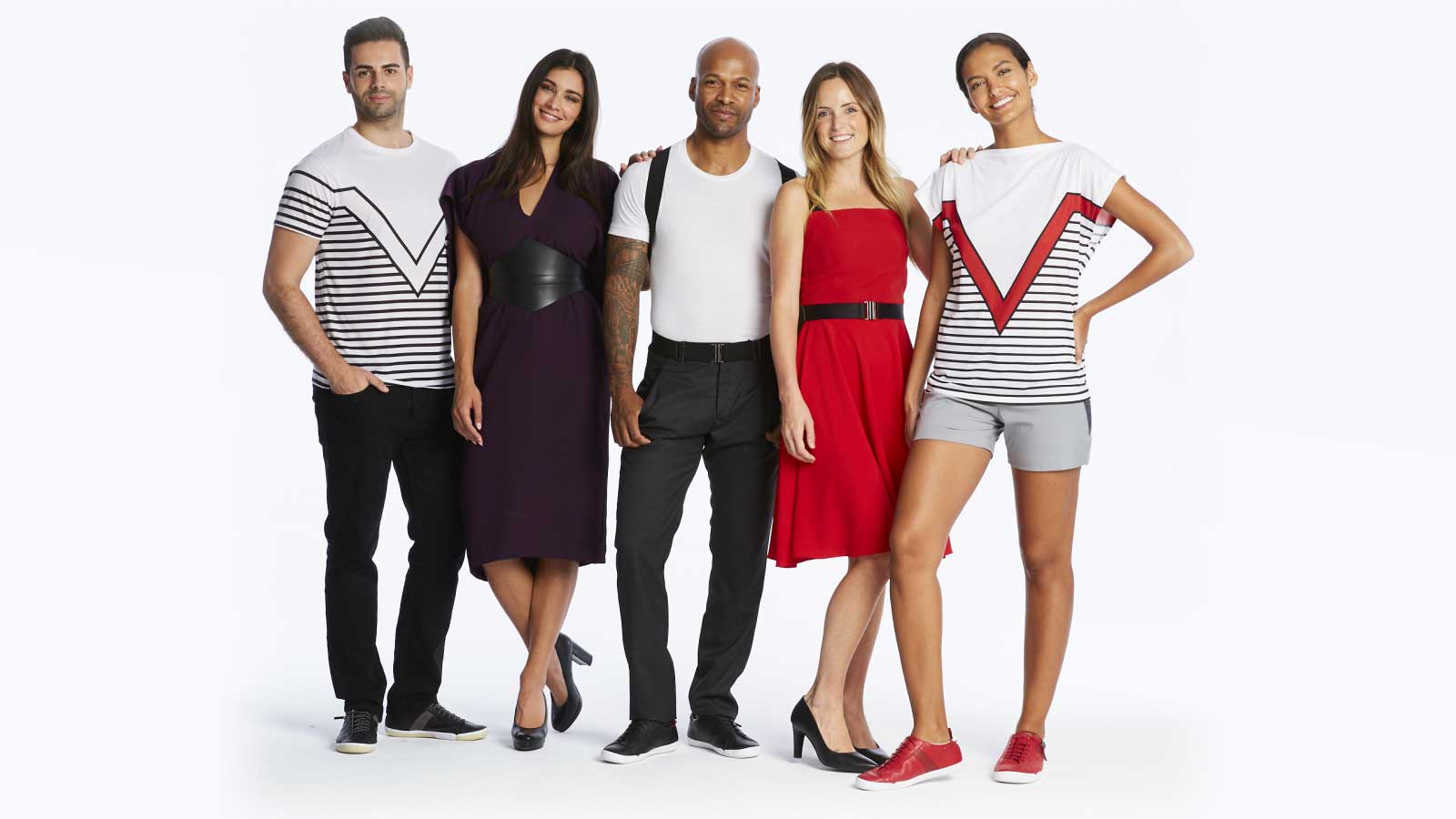 The Virgin Voyages approach to style goes beyond aesthetics. It's more about the story we tell, and our Crew is always the heart of that story. We wanted our look to be a reinvention of cruise uniform fashion, but still be something our Crew would feel confident in, and excited to wear. Because for us, looking and feeling great is crucial to delivering the brand experience to our Sailors.

Garreth Pugh's design style encompasses flowing garments as a nod to sailing, complemented by sharp "V" designs to seamlessly integrate the iconic Virgin logo, helping us to bring our unique style to cruise fashion.

This capsule wardrobe collection is meant to promote the Crew member's personality and personal style, rather than be confining. Because in everyday life, people are able to pick and choose pieces to form comfortable ensembles, we wanted our give our Crew that same feeling of having options.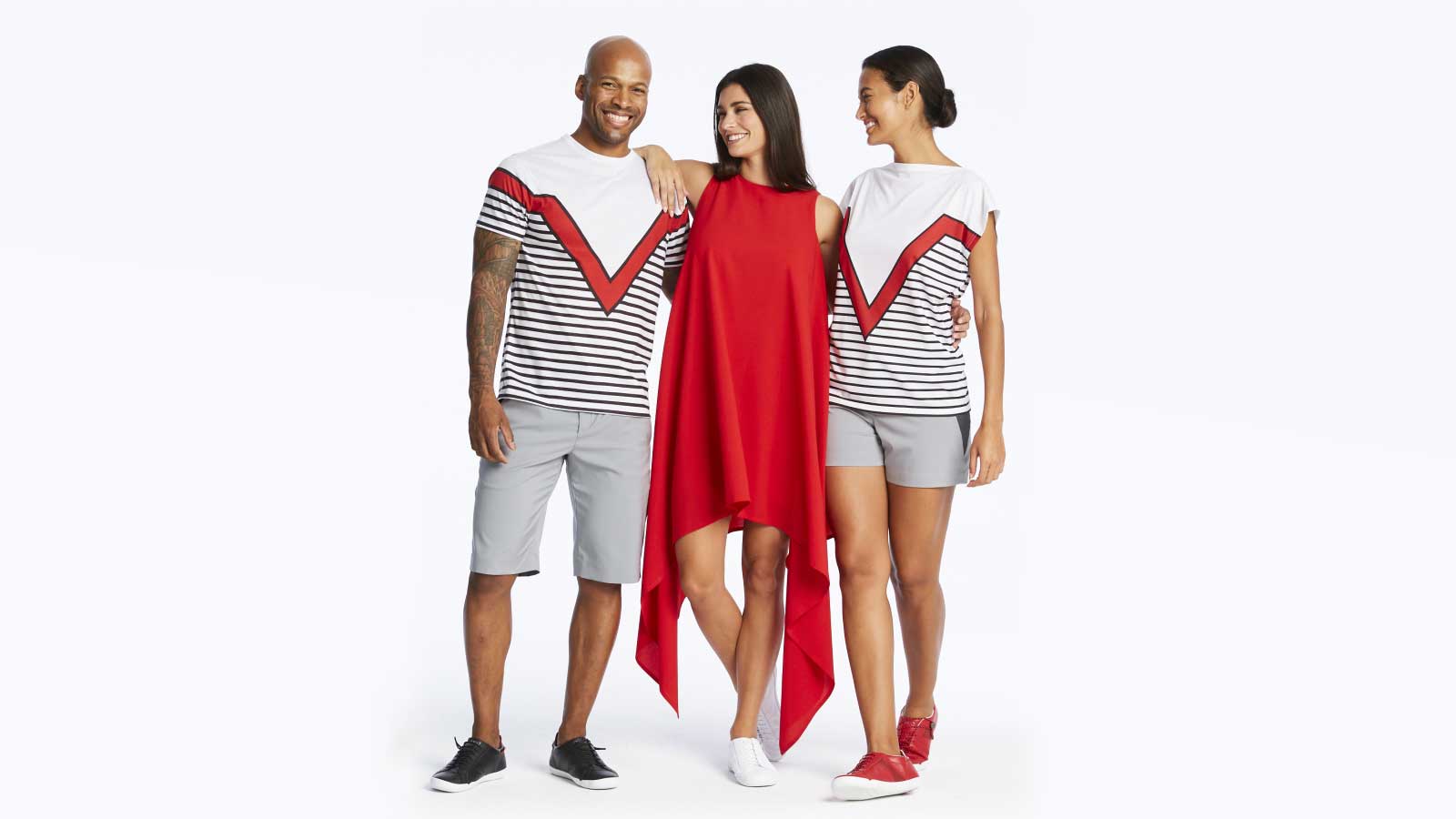 Crew high fashion Virgin Voyages
West-Coast footwear creators, PLAE, helped us create our own take on the signature Virgin shoe to round out the look. The custom made, gender-neutral, Virgin red sneaker is also available in black and white and was designed not only for style and comfort but to ensure safety on deck and allow for a free range of motion.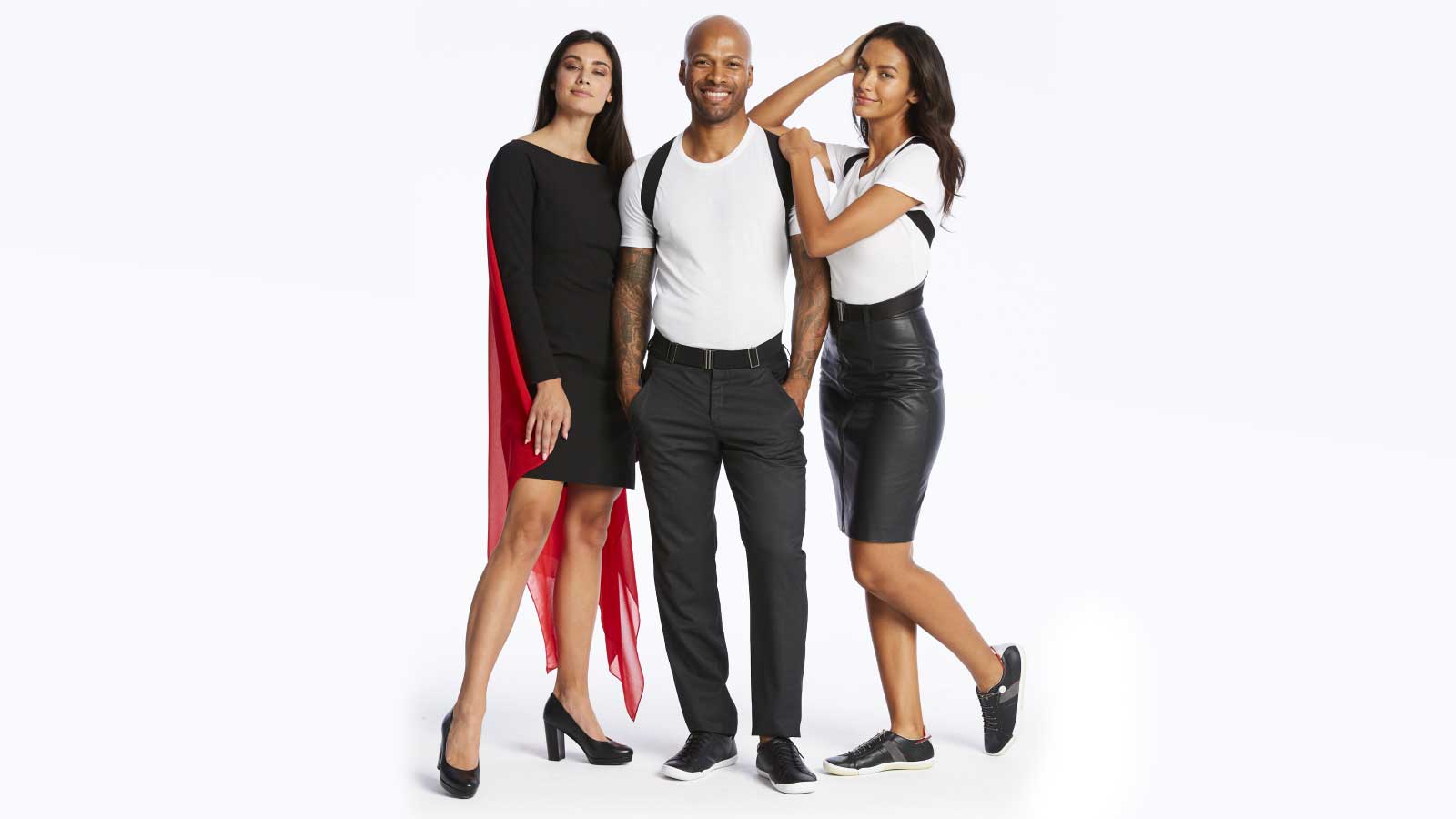 Crew high fashion Virgin Voyages
Overall we created a wardrobe that helps Sailors to know immediately who is there to help them, but without any of the rank oriented empellete stripes, traditionally found in the cruise industry.

This yacht inspired collection is both cool and comfortable. Each piece was designed with both role-based and location-based needs of the Crew member in mind, so all can feel stylish, confident, and ready to make ship happen no matter where they work on the ship.