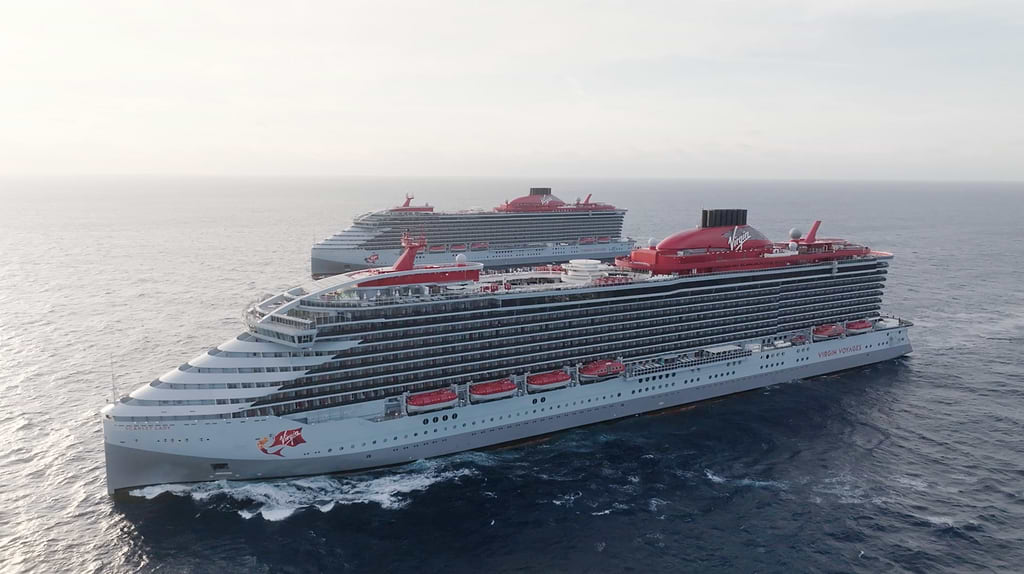 Our Cruise Ships
Pick up where you left off…
Your vacation awaits — don't let these voyages sail away.
It's not just where you go, but how you get there
Sea the world on Virgin Voyages cruise ships: the adults only, award-winning cruise line with always included luxuries and the most 5-star reviews on TripAdvisor.
Meet our gorgeous lady ships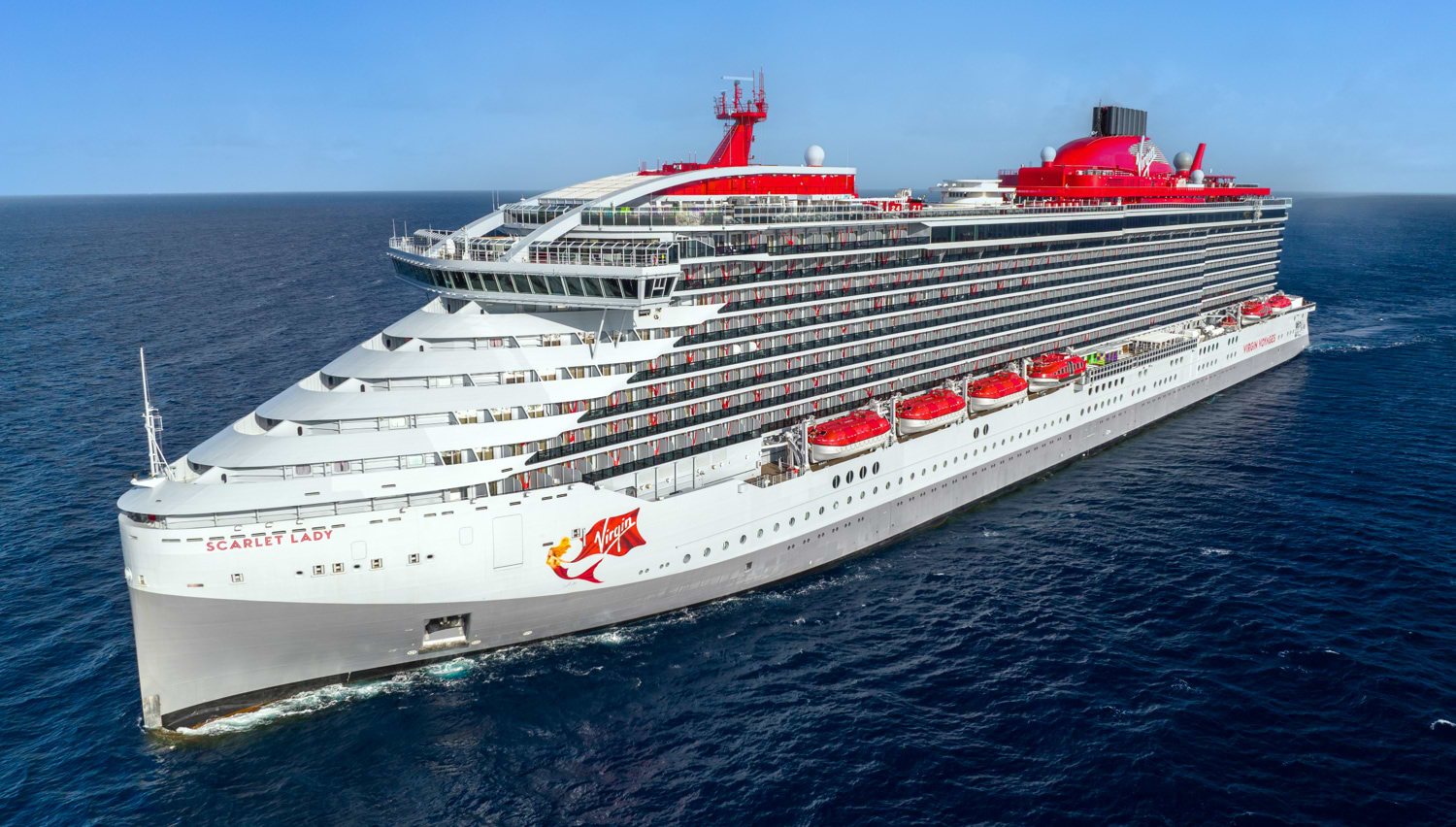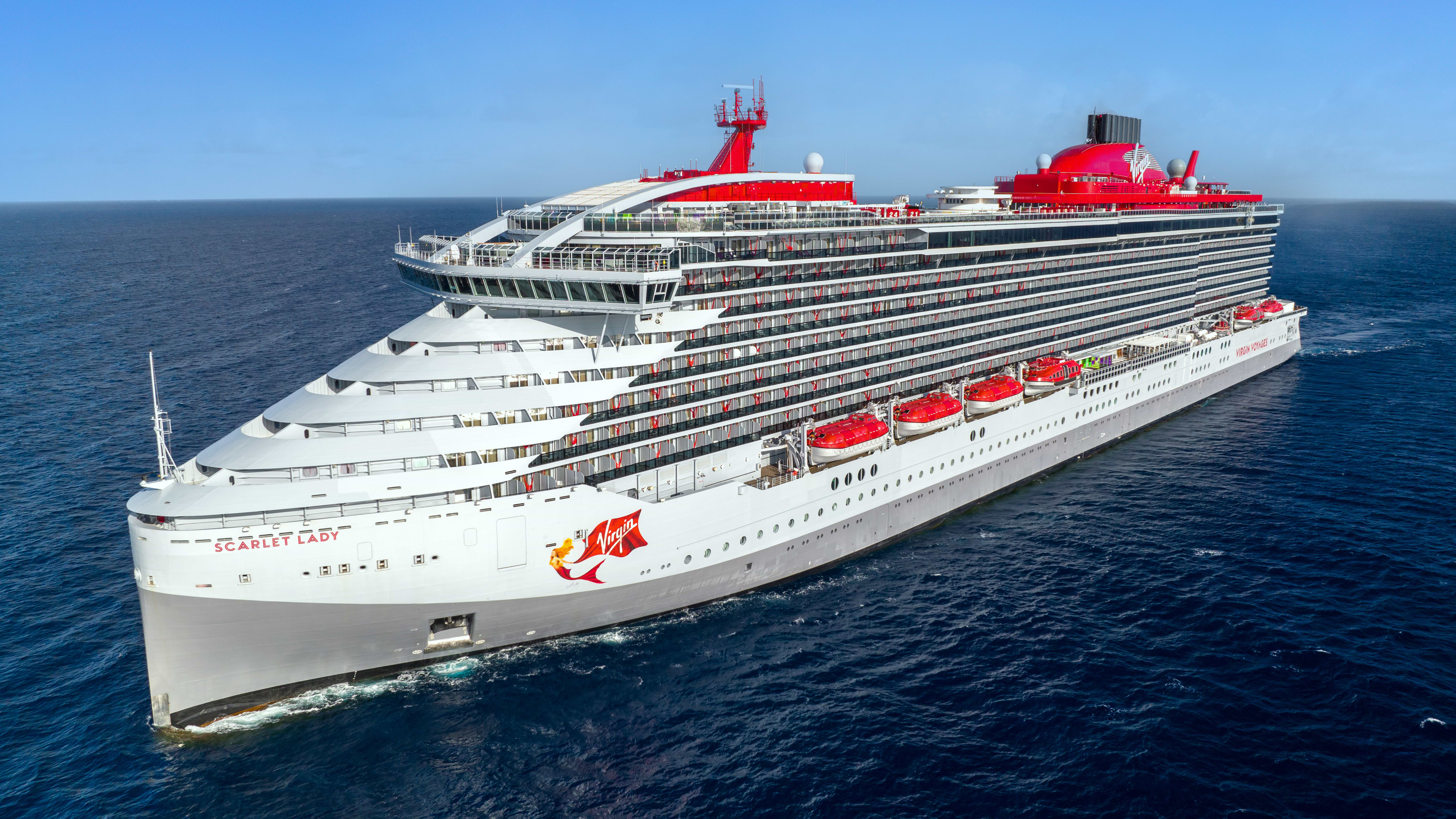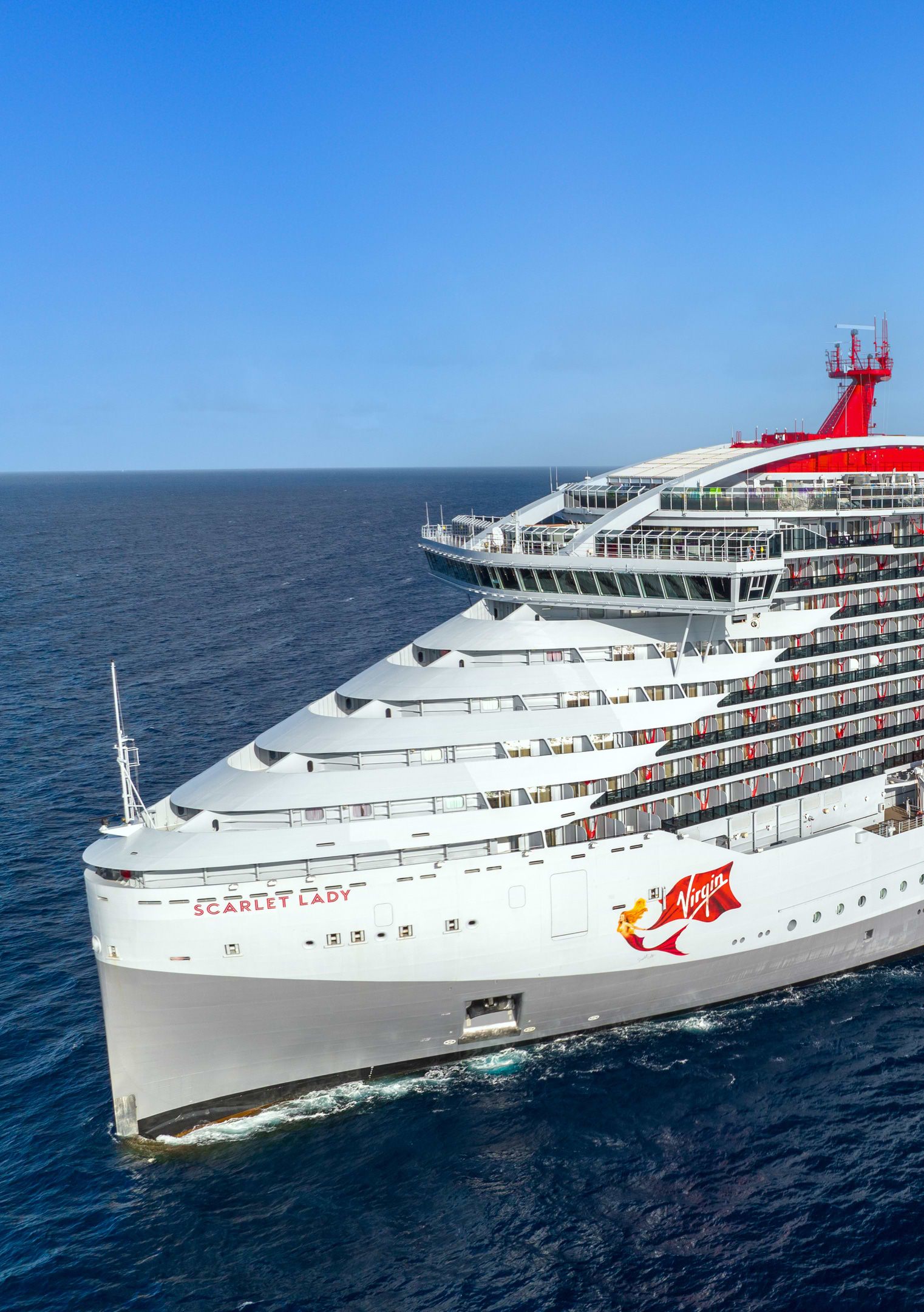 Scarlet Lady
SAILING PORTS:
Miami,
Key West,
Beach Club at Bimini,
Costa Maya,
Puerto Plata,
Cozumel - Playa del Carmen,
Roatán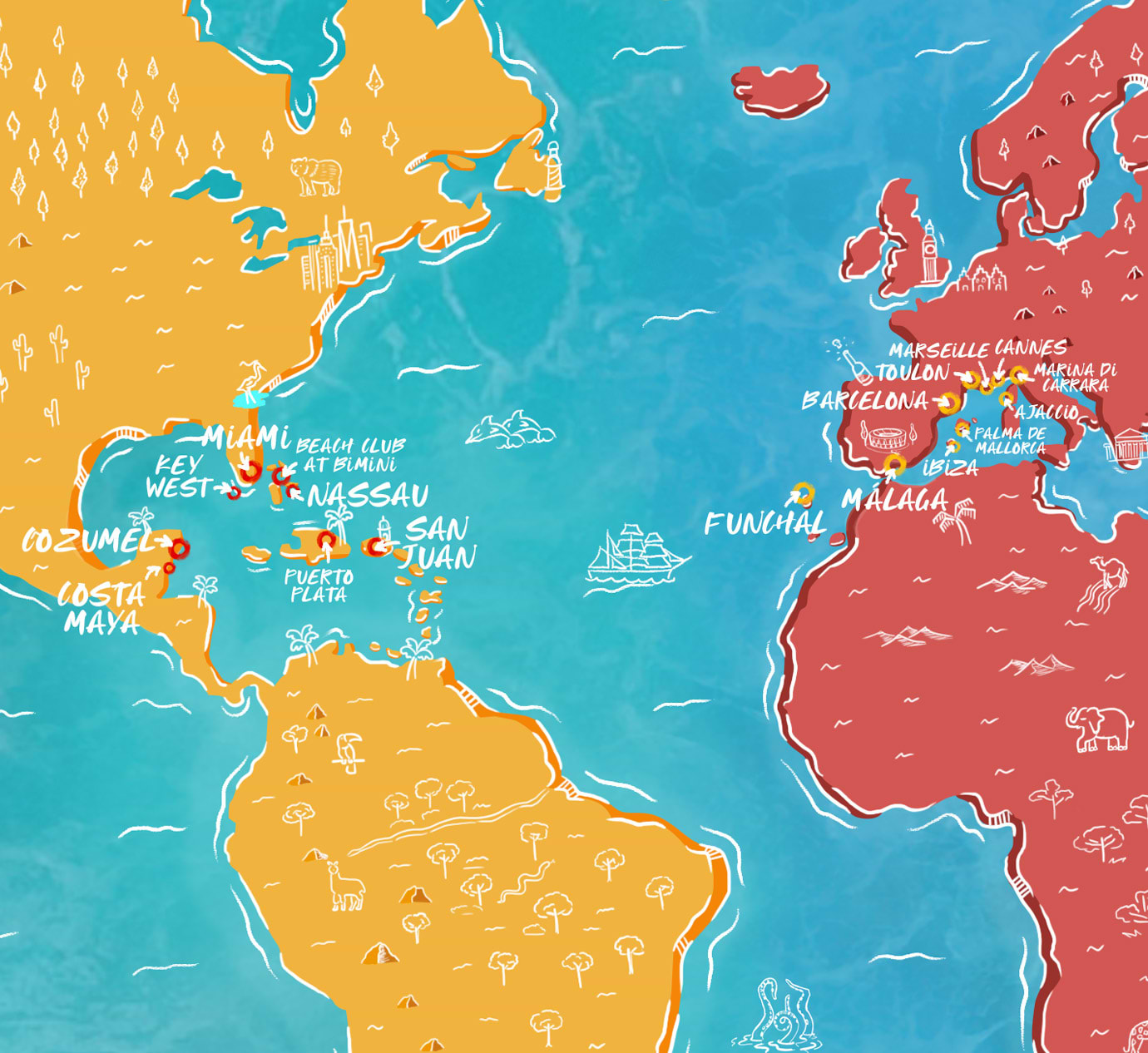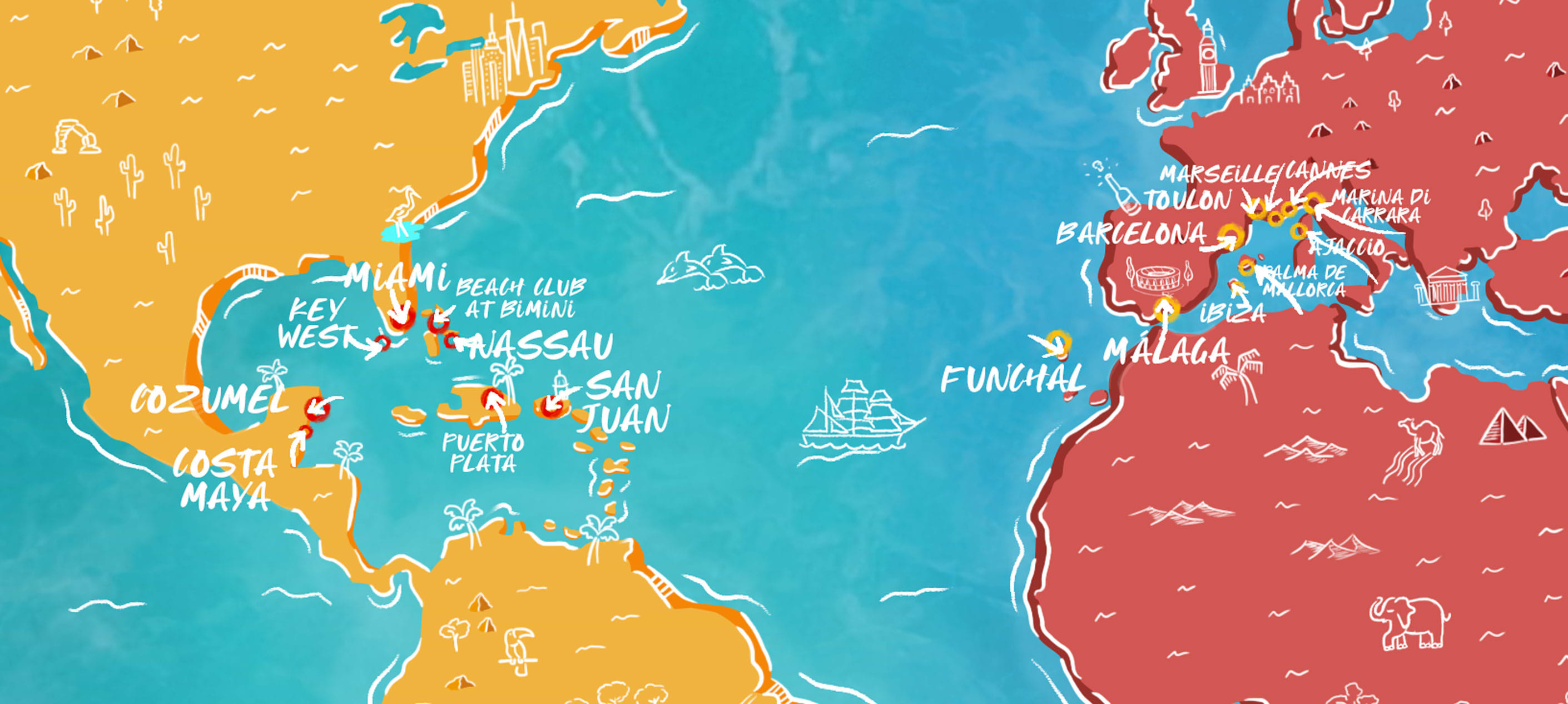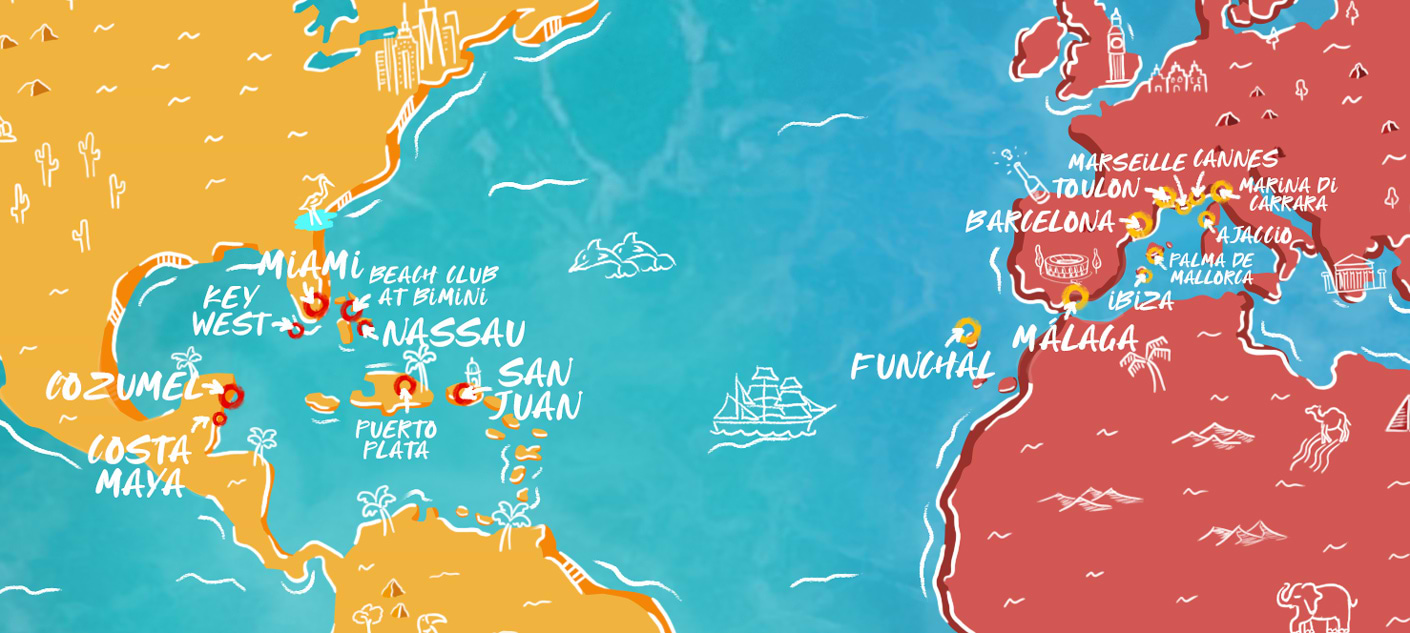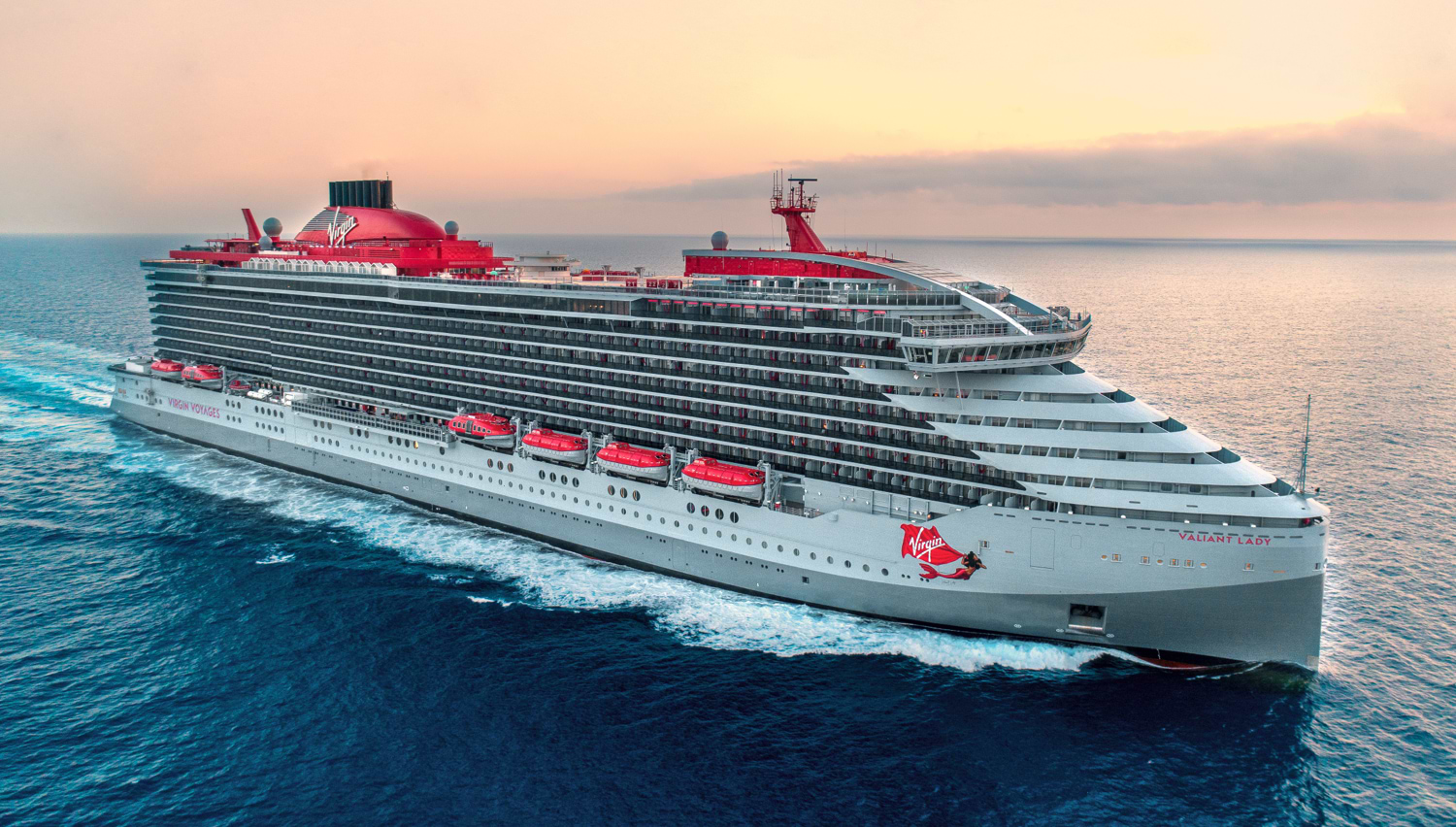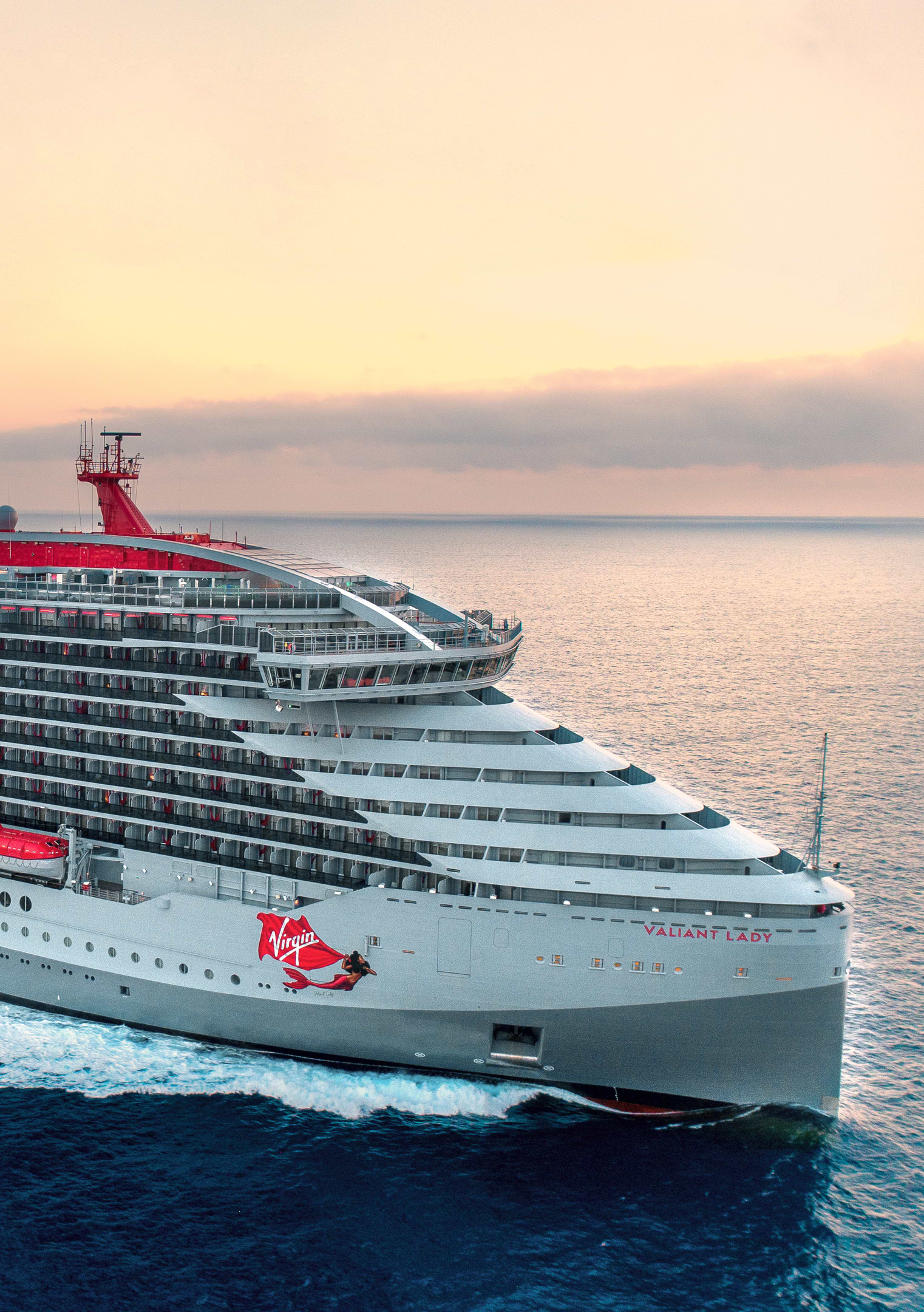 Valiant Lady
SAILING PORTS:
Barcelona,
Marseille,
Cannes,
Palma de Mallorca,
Ibiza,
Toulon,
Marina di Carrara,
Ajaccio, Corsica,
La Spezia,
Málaga,
Funchal, Madeira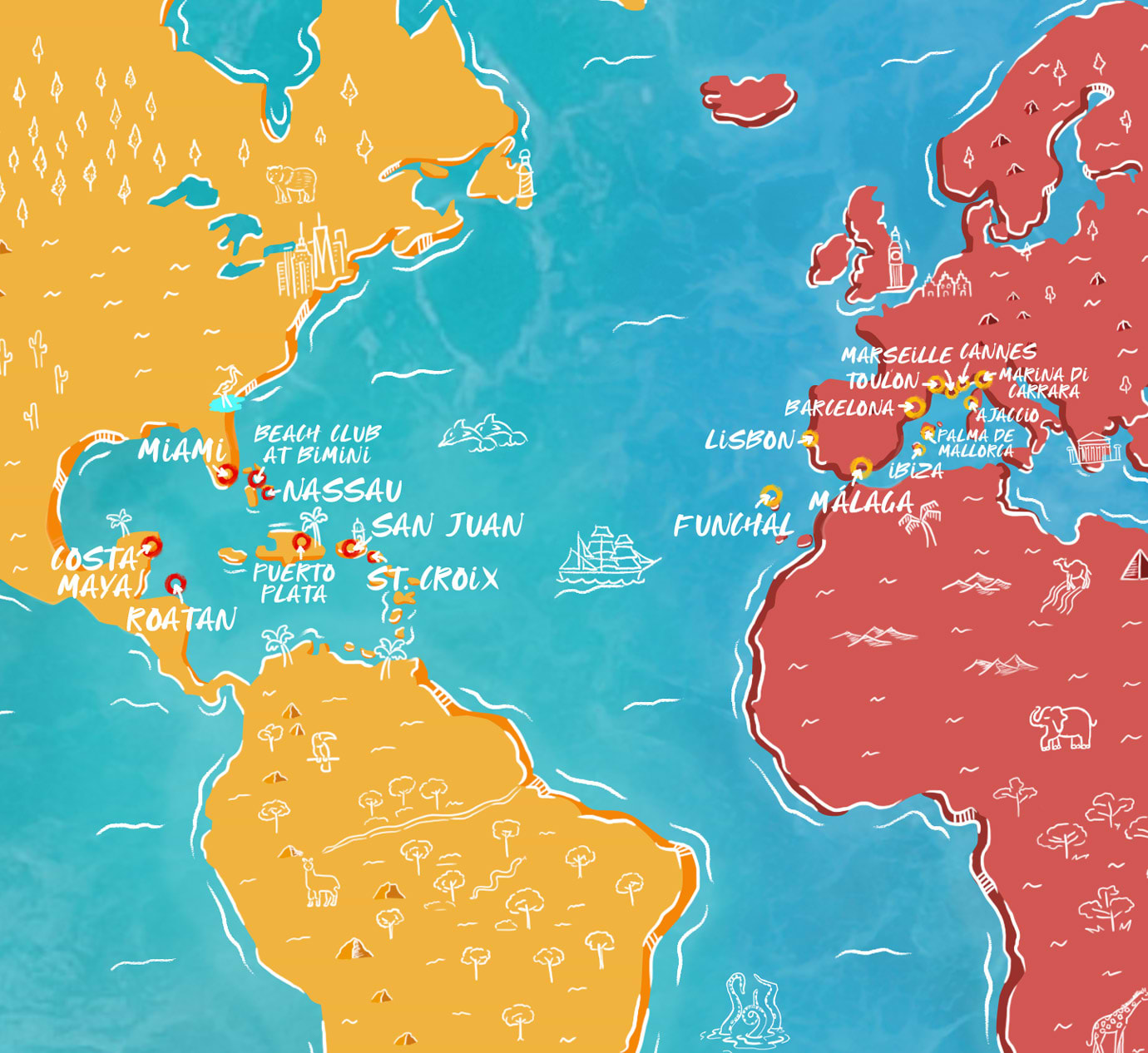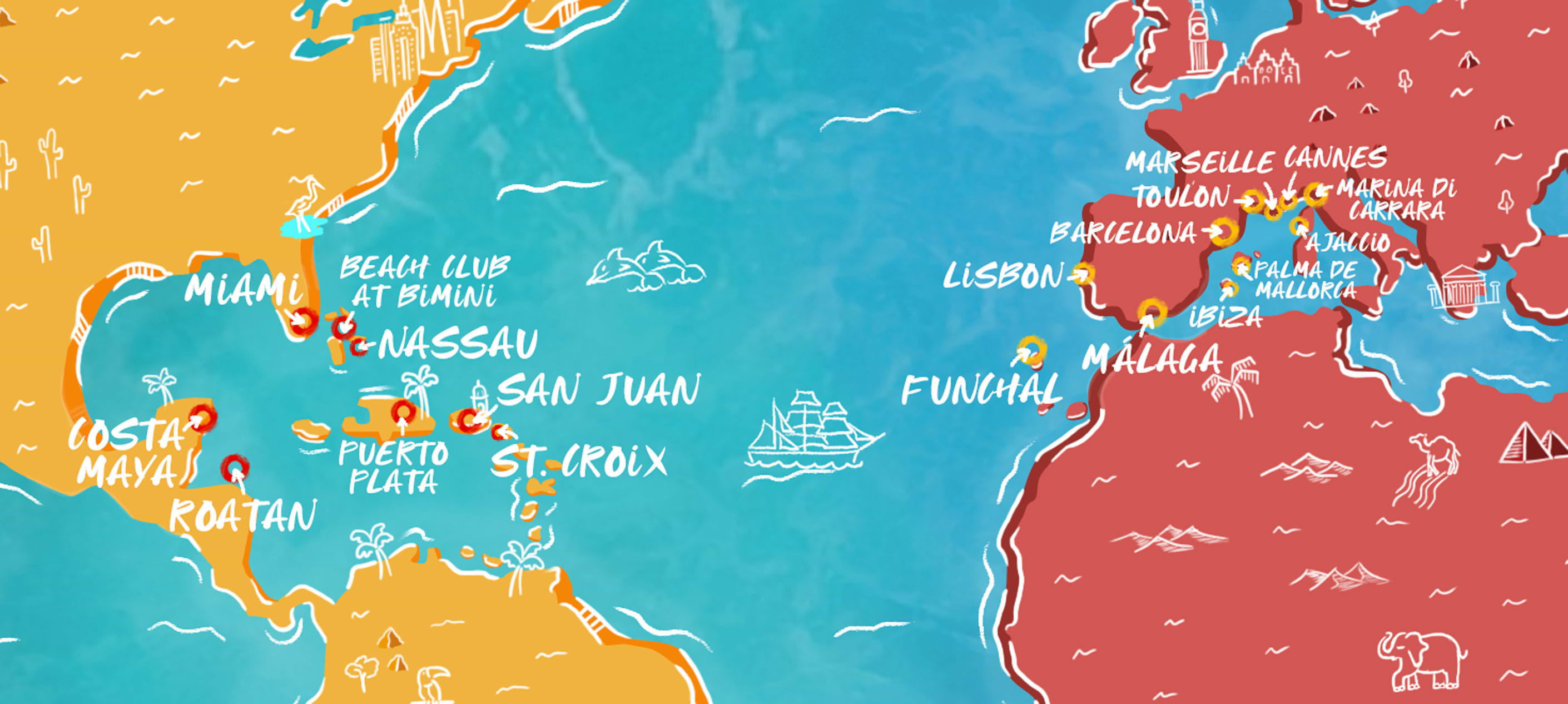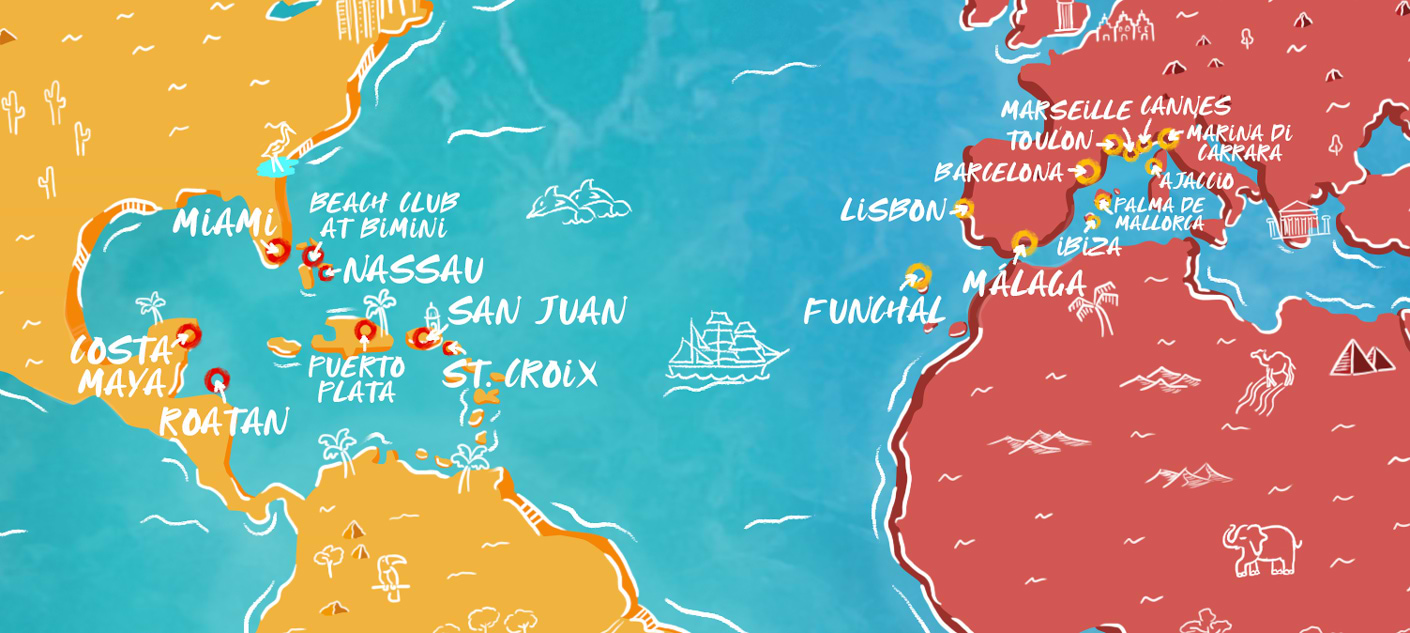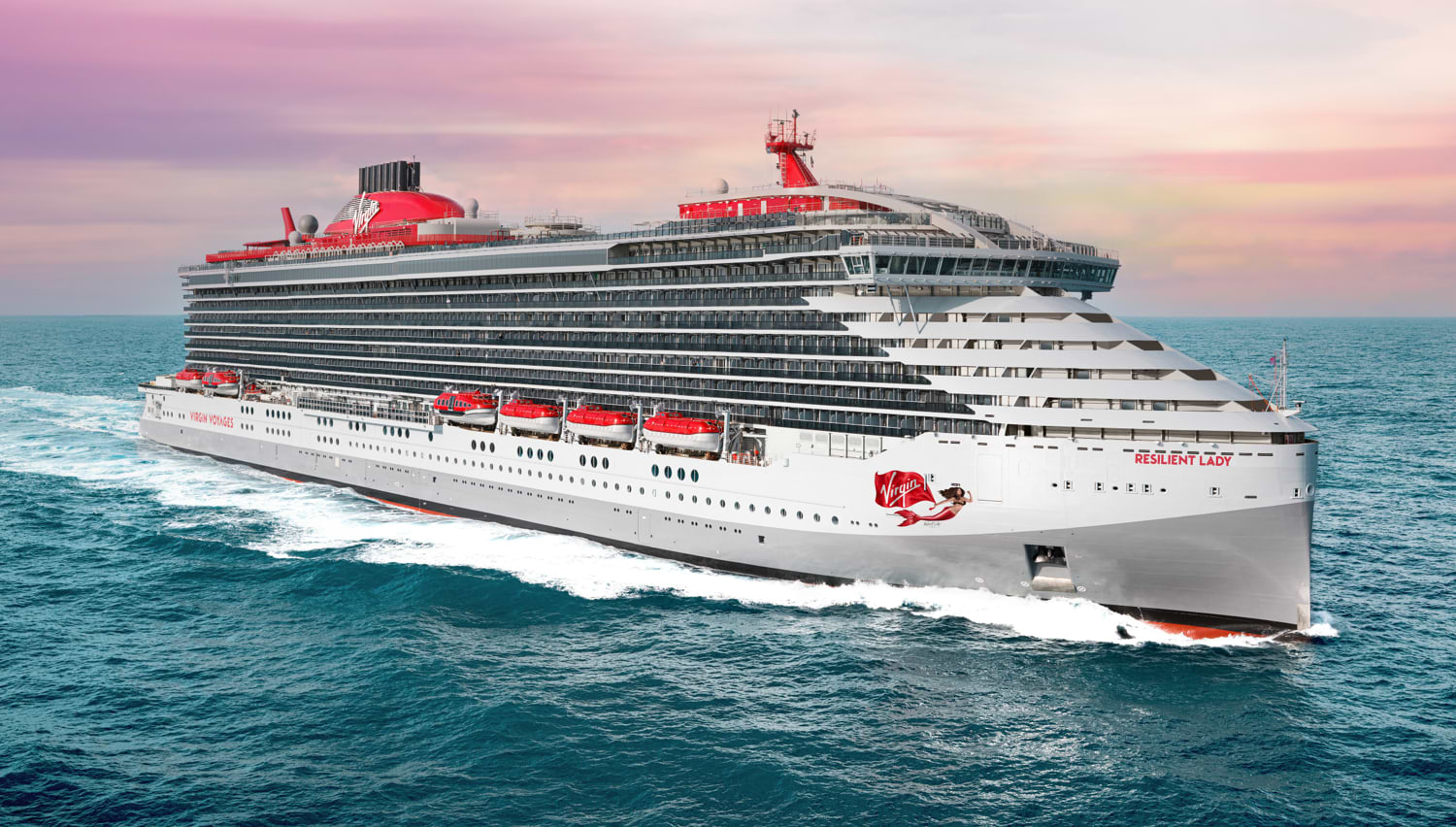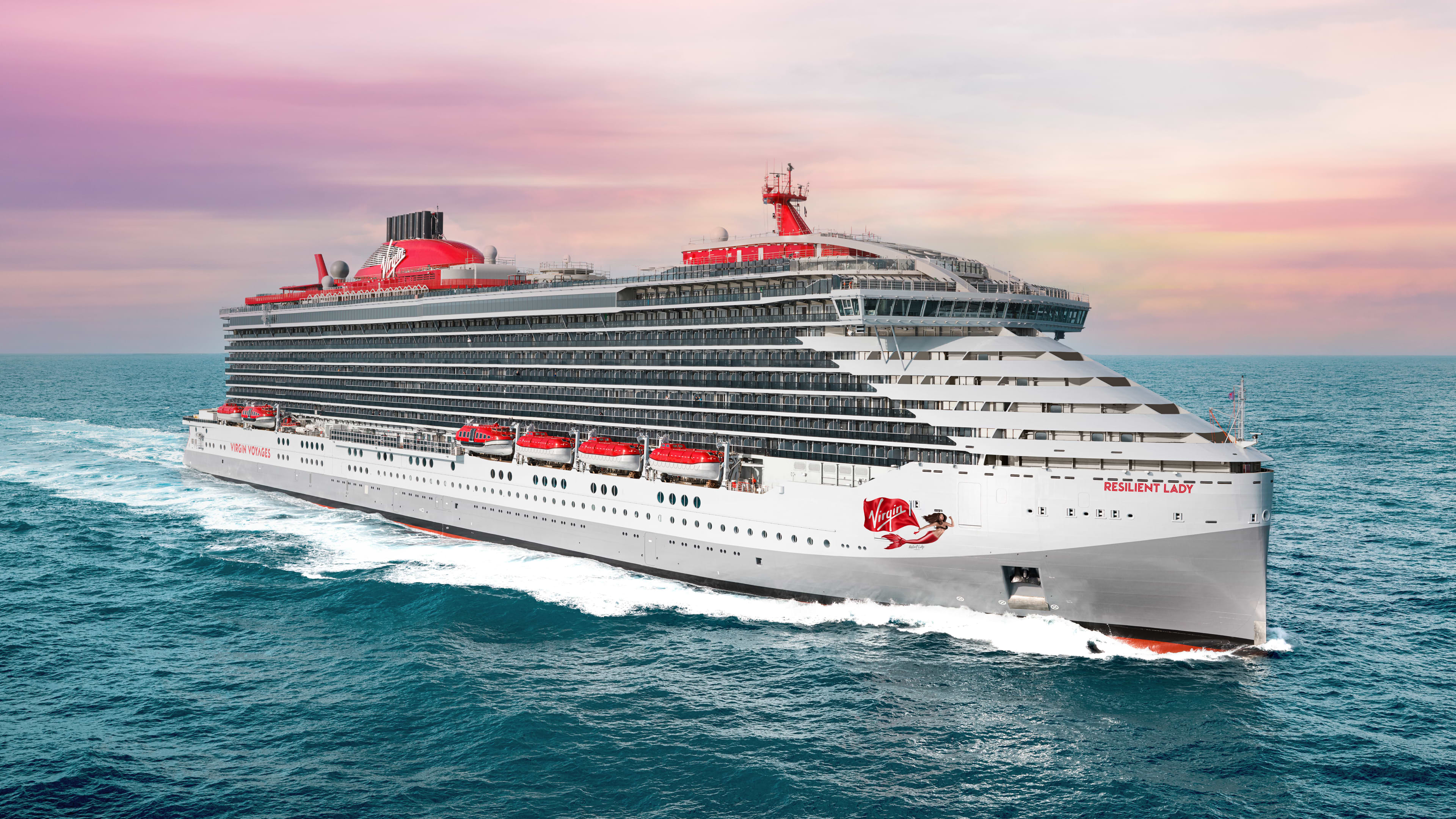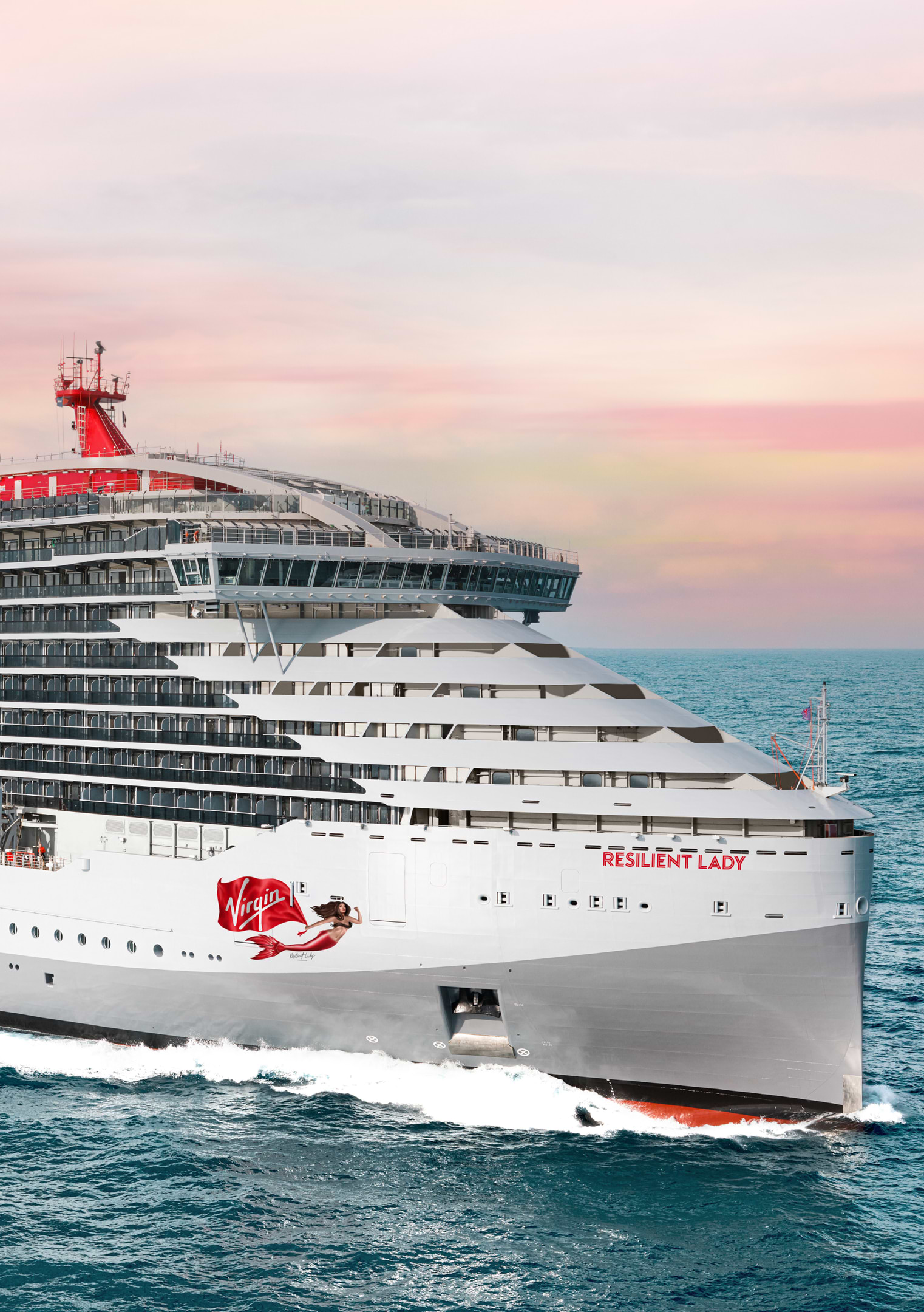 Resilient Lady
HOME PORT:
Piraeus (Athens | Greece)
REGIONS:
Australia & South Pacific,
Europe
SAILING PORTS:
Piraeus (Athens),
Santorini,
Rhodes,
Bodrum,
Mykonos,
Split,
Dubrovnik,
Corfu,
Melbourne,
Hobart,
Burnie,
Sydney,
Airlie Beach (Queensland),
Cairns,
Benoa, Bali,
Singapore,
Port Klang (Kuala Lumpur),
Mumbai (Bombay),
Dubai,
Alexandria (Cairo)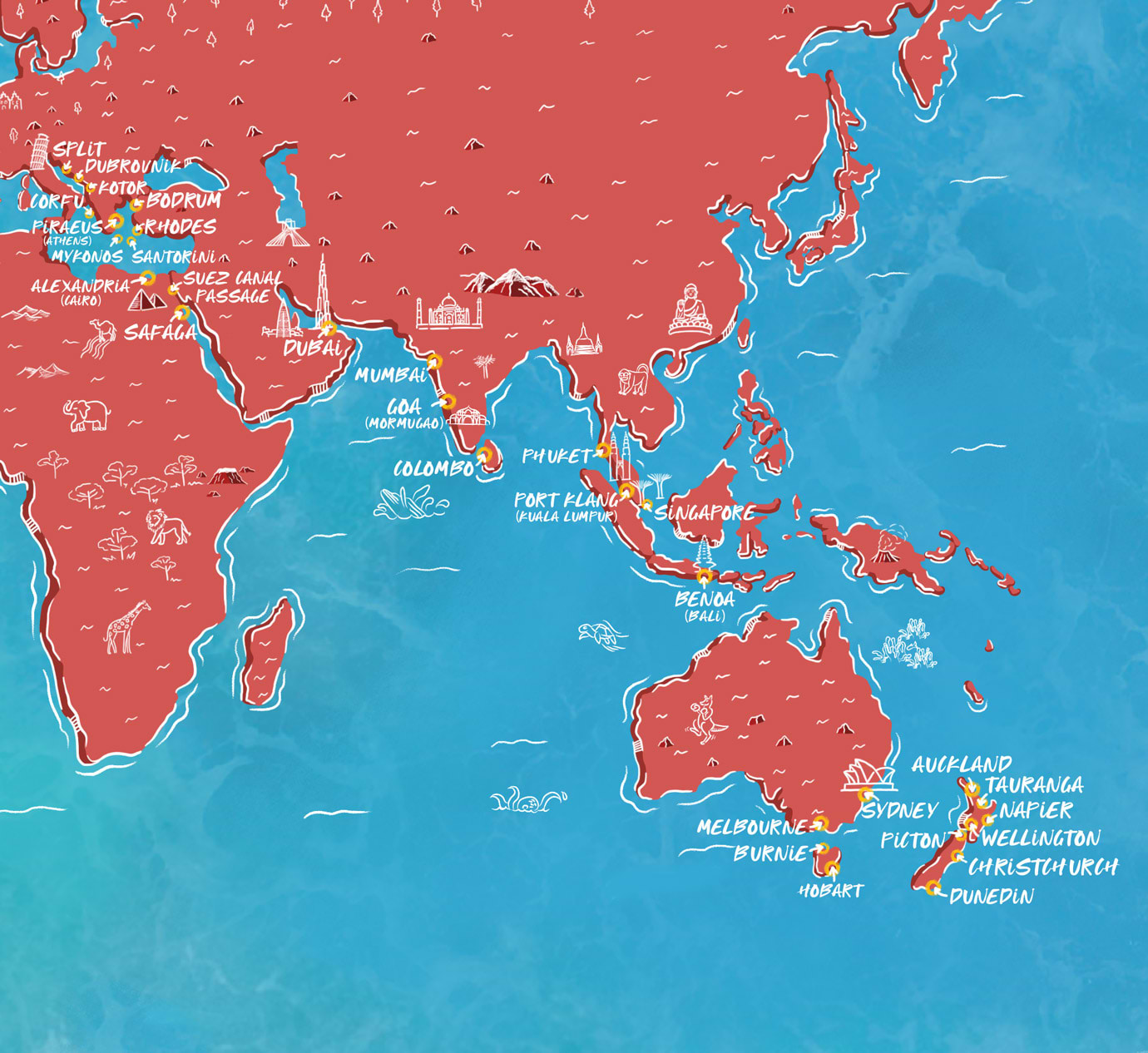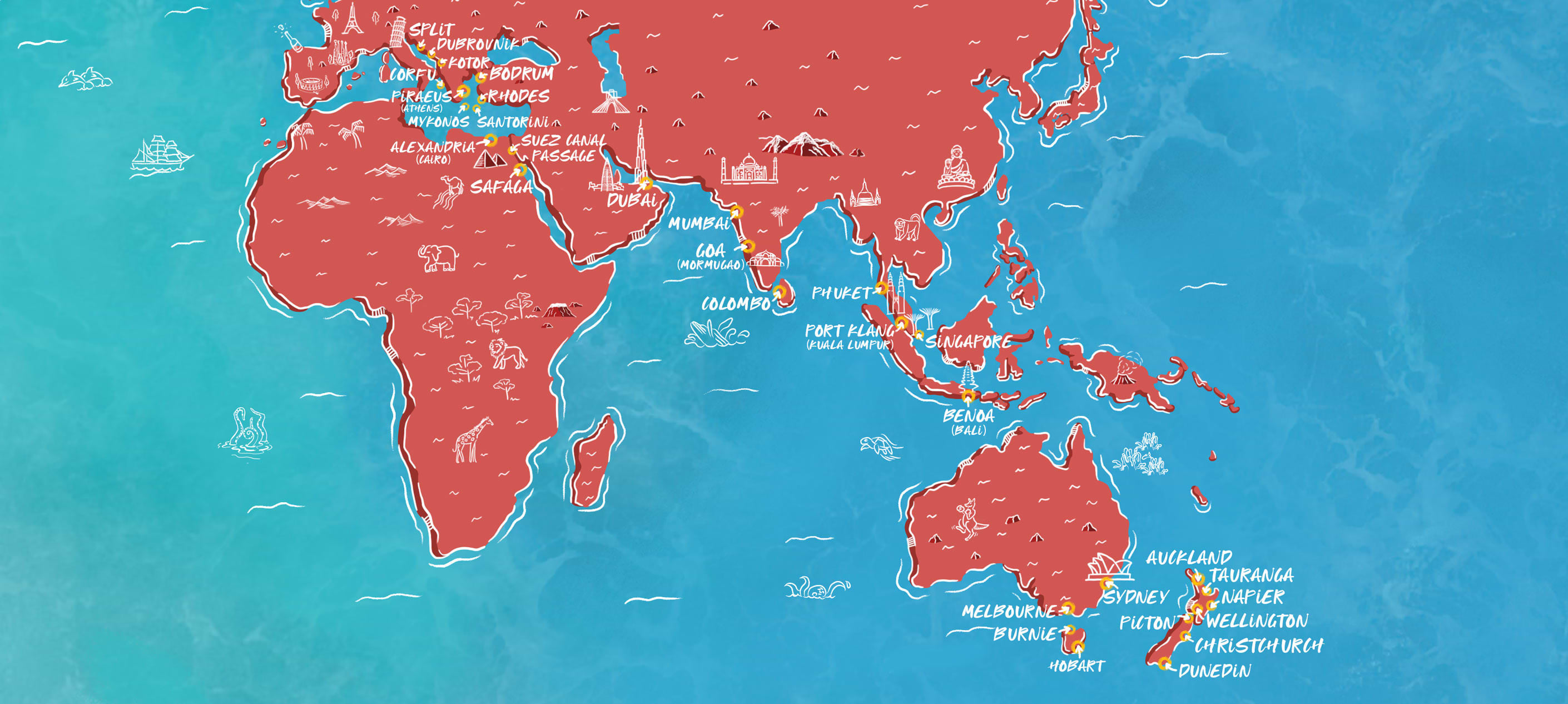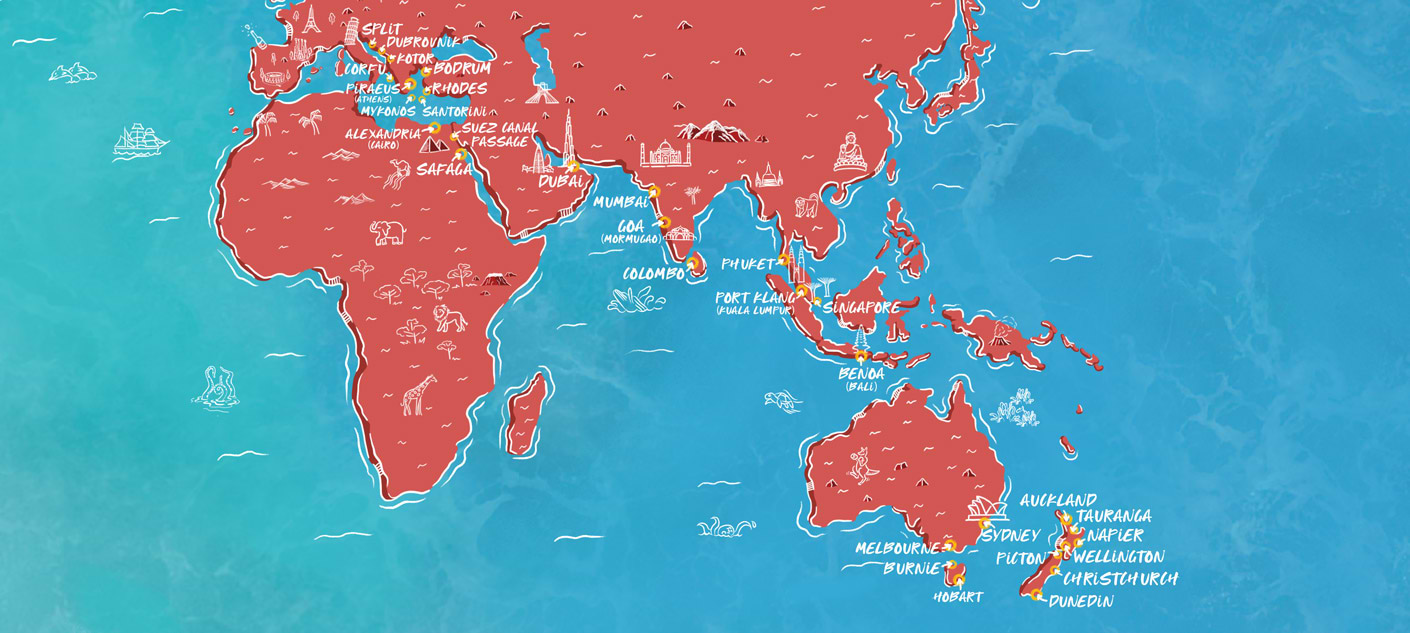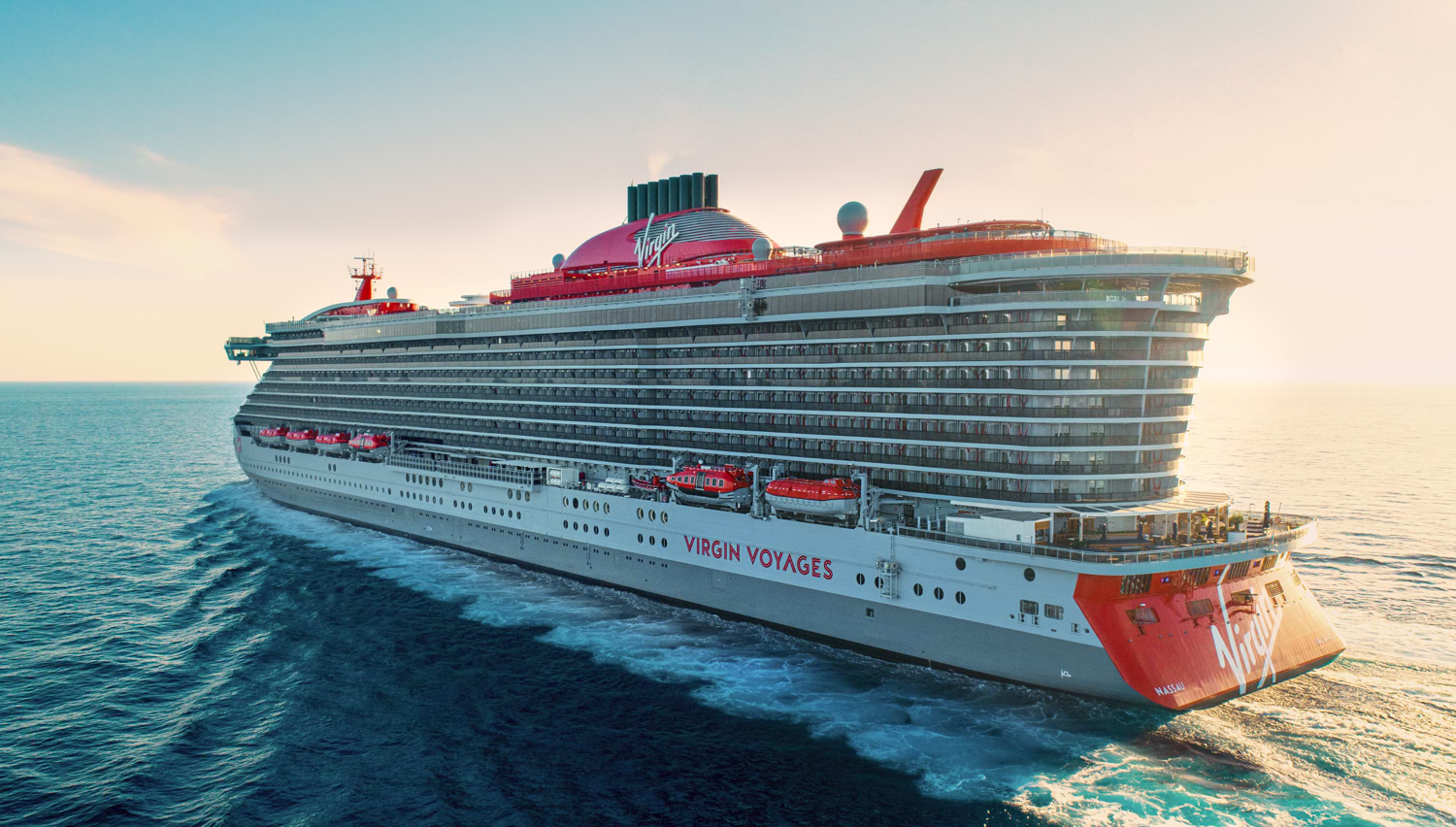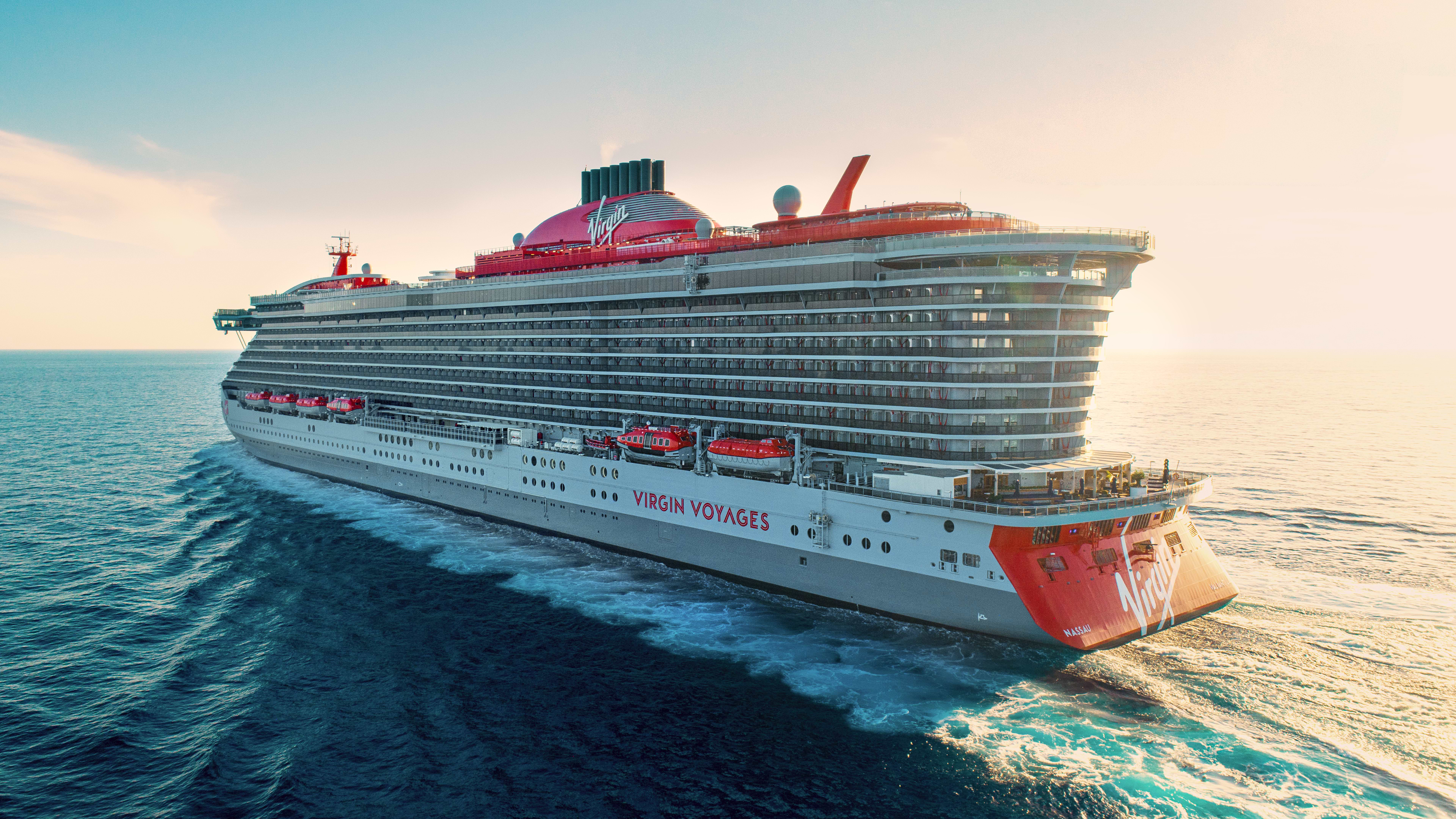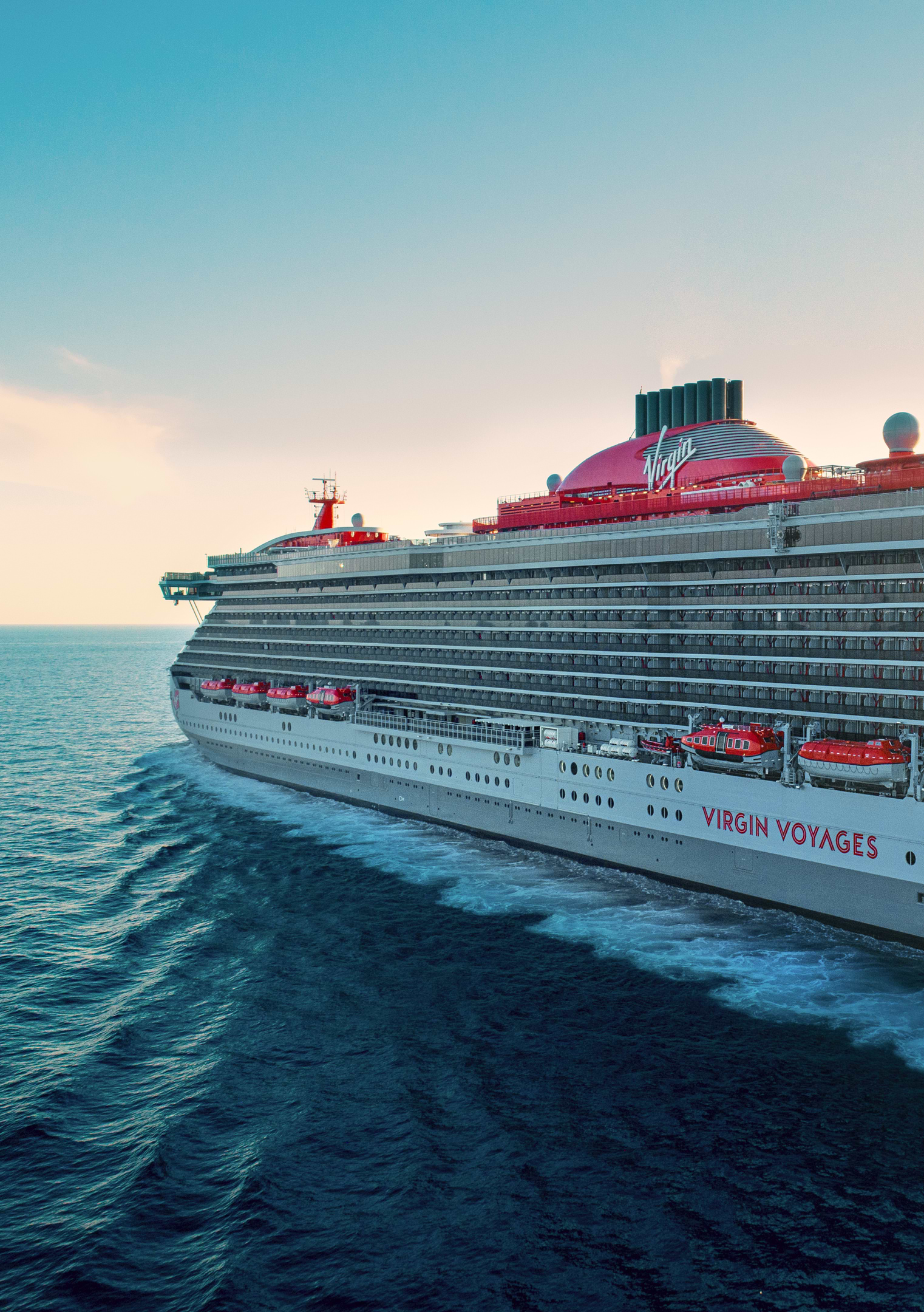 Brilliant Lady
SAILING PORTS:
San Juan,
Tortola,
Pointe-à-Pitre,
Bridgetown,
Castries,
St. John's,
Oranjestad,
Willemstad,
Fort-de-France,
Basseterre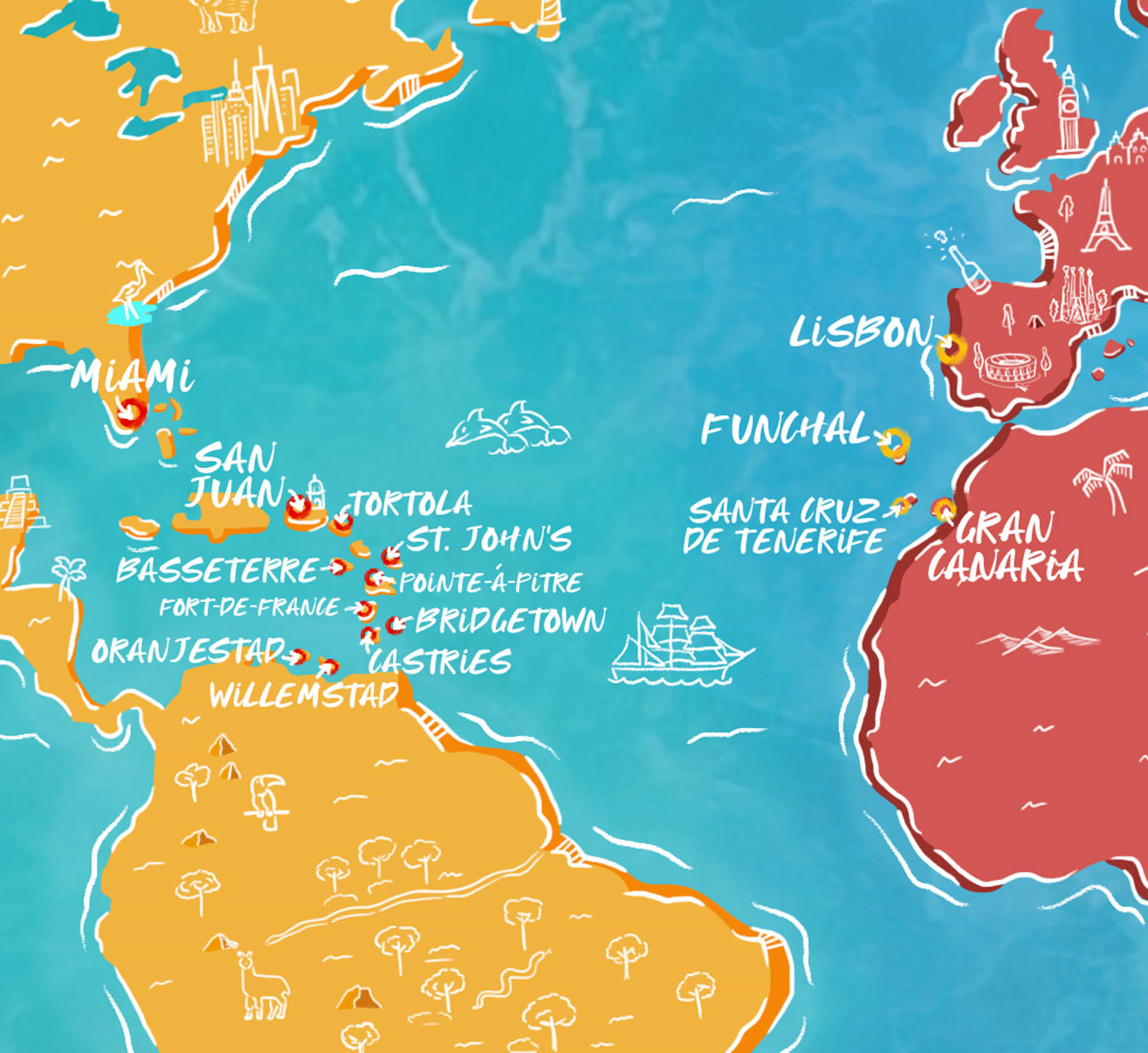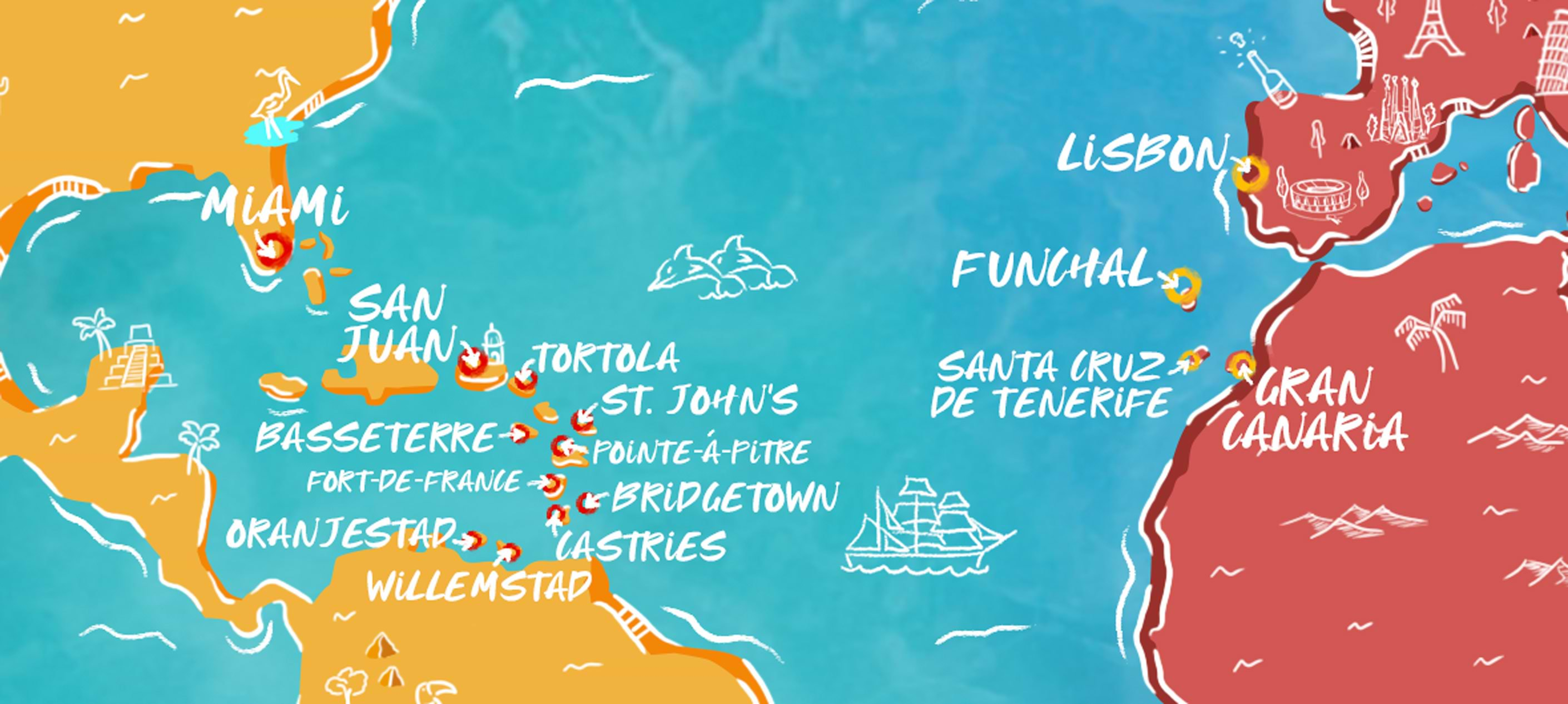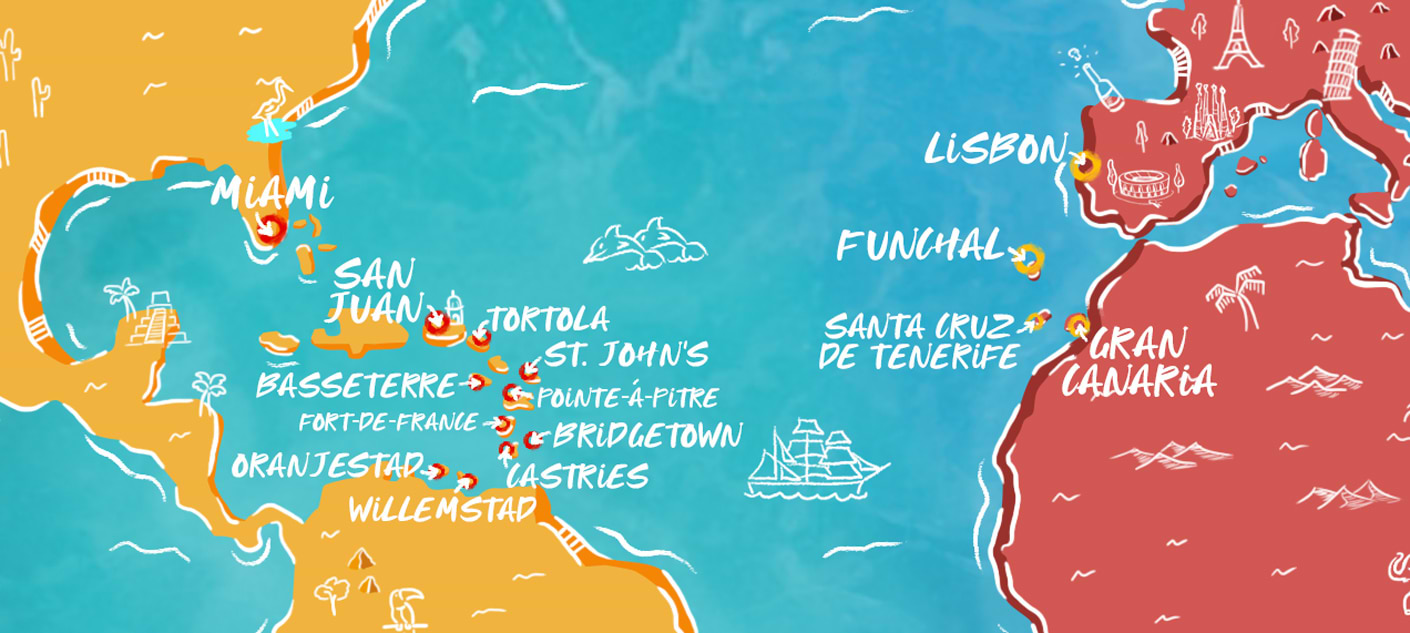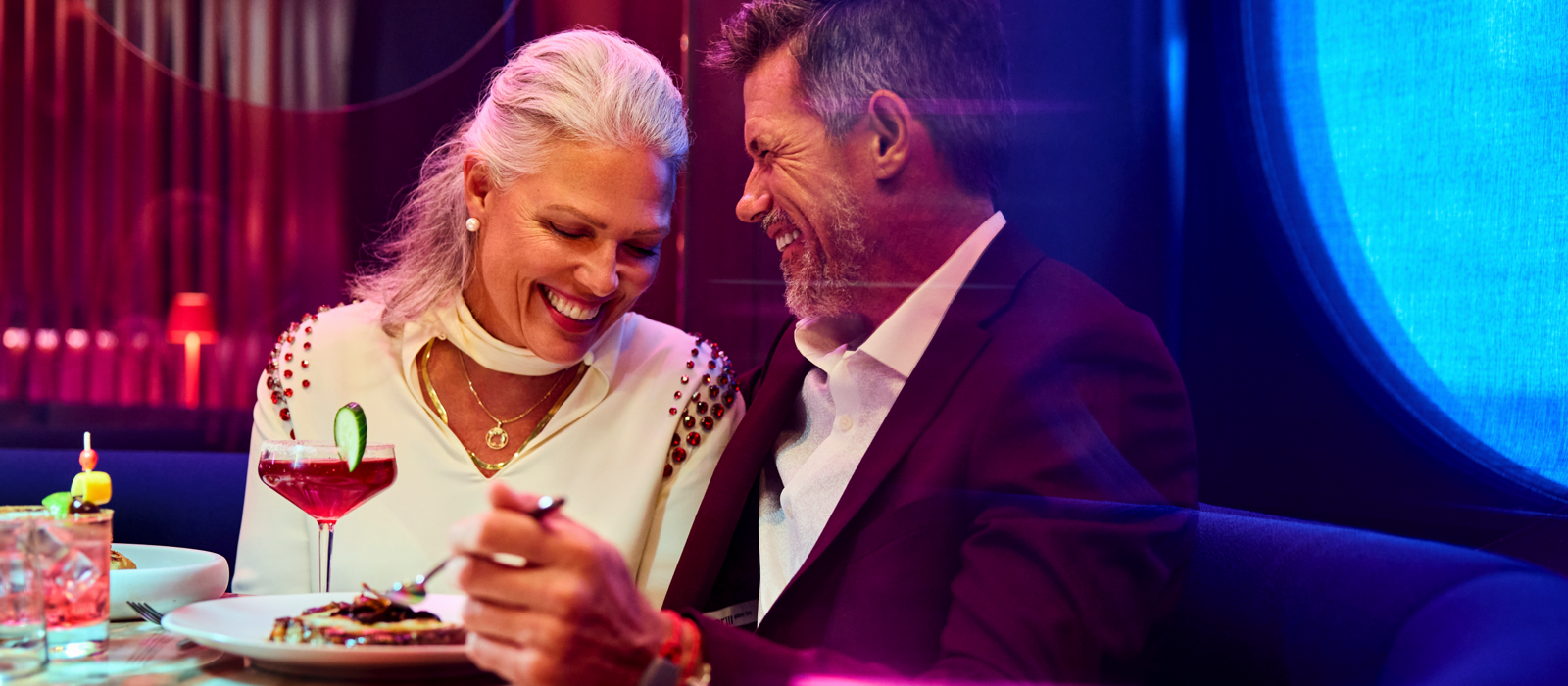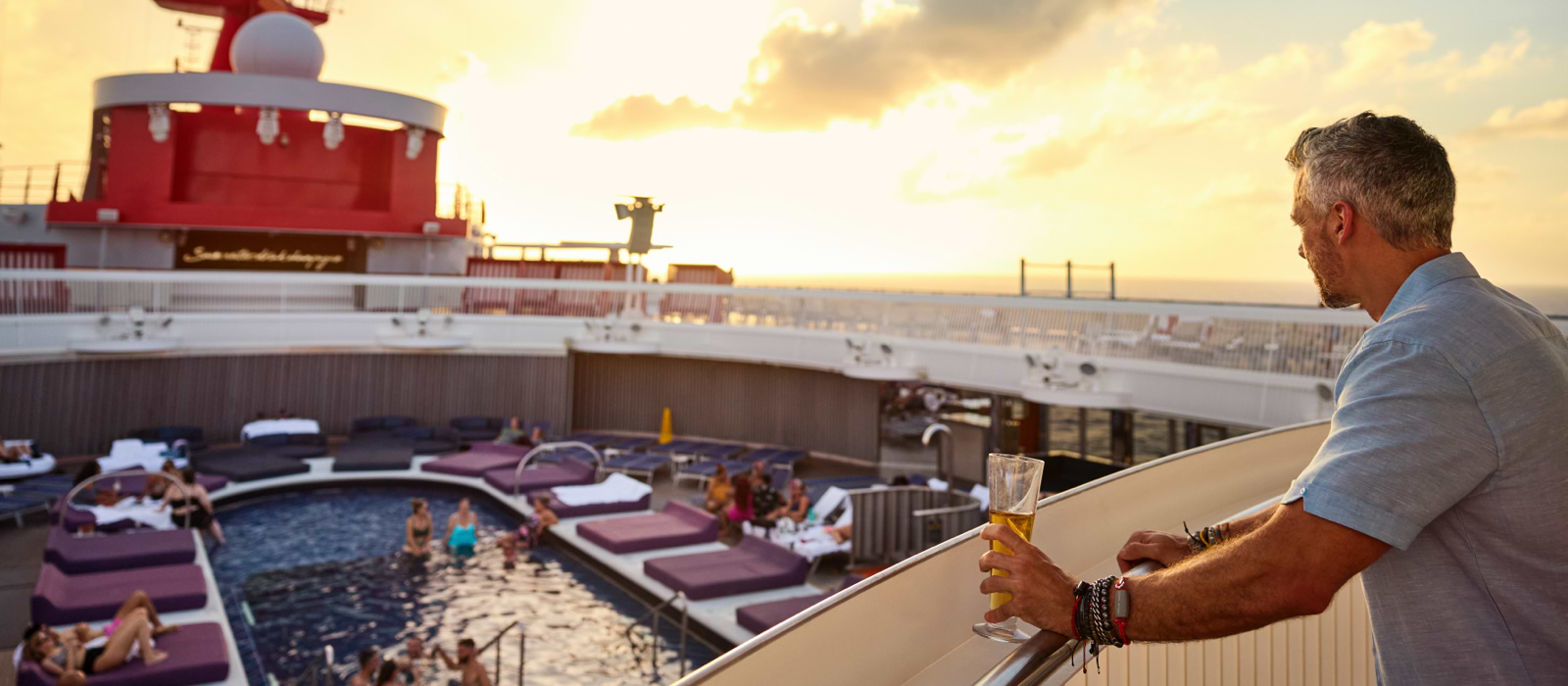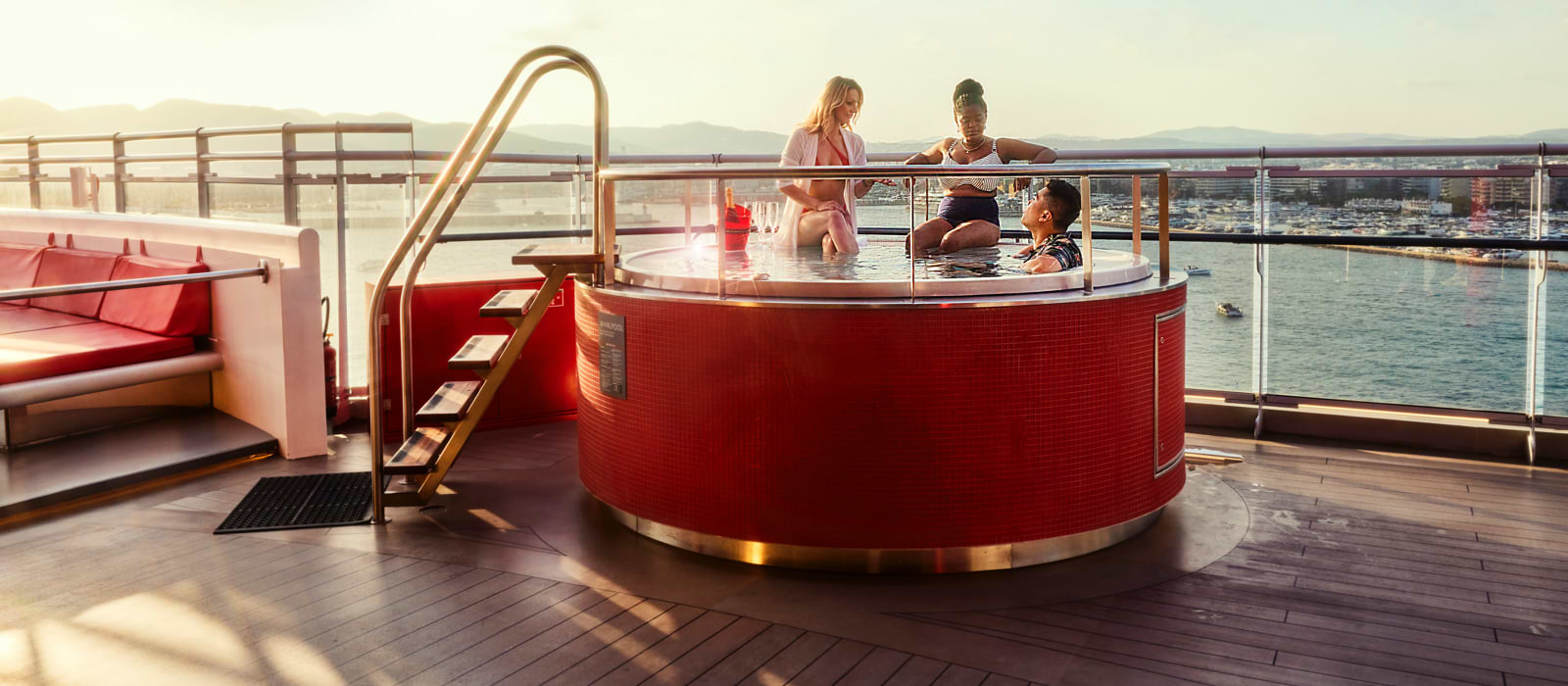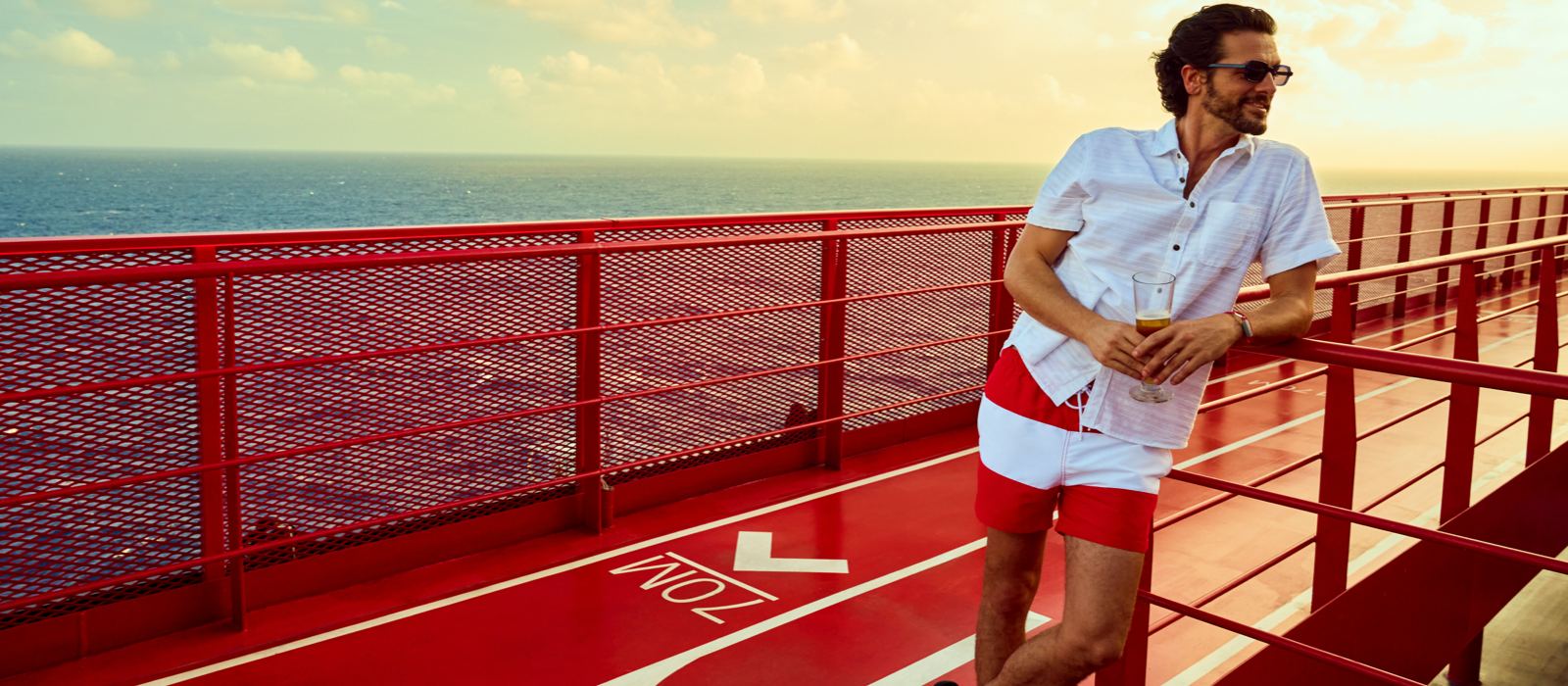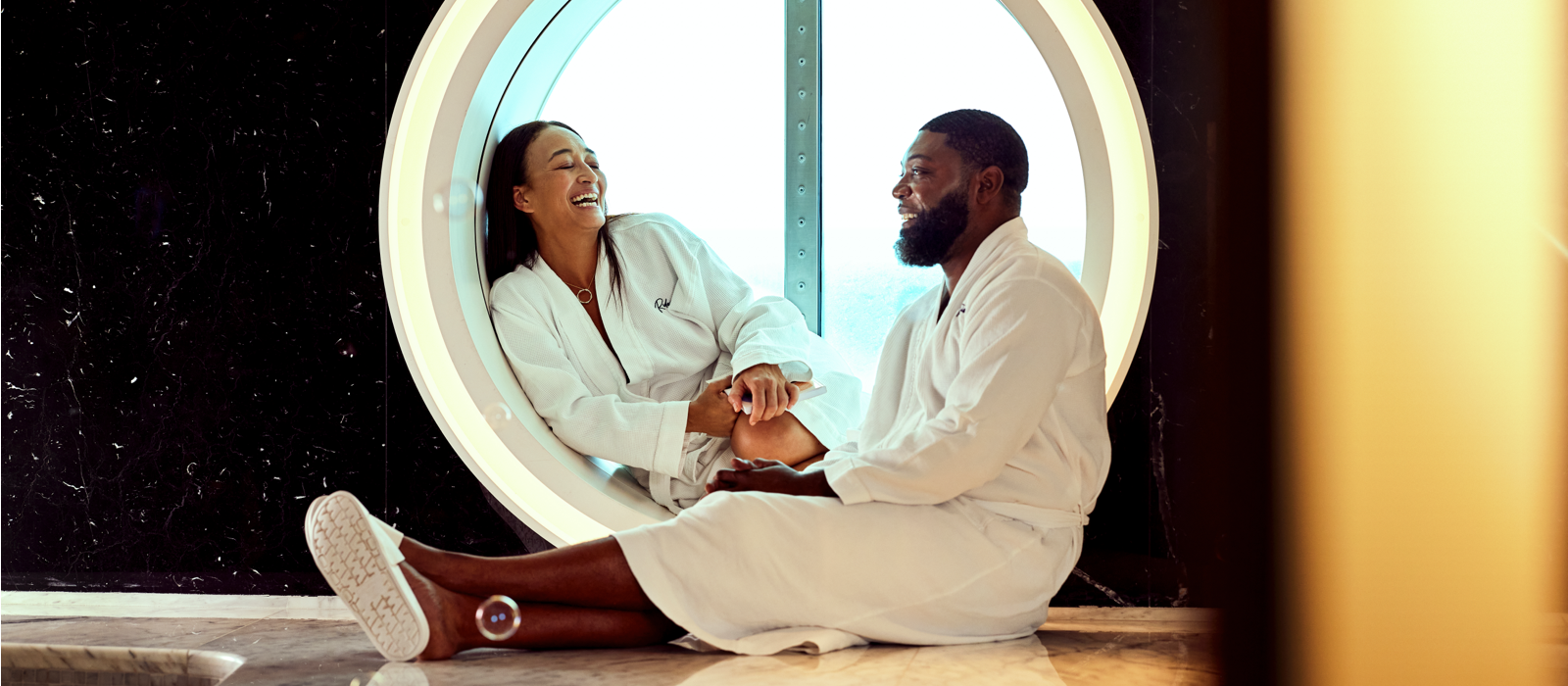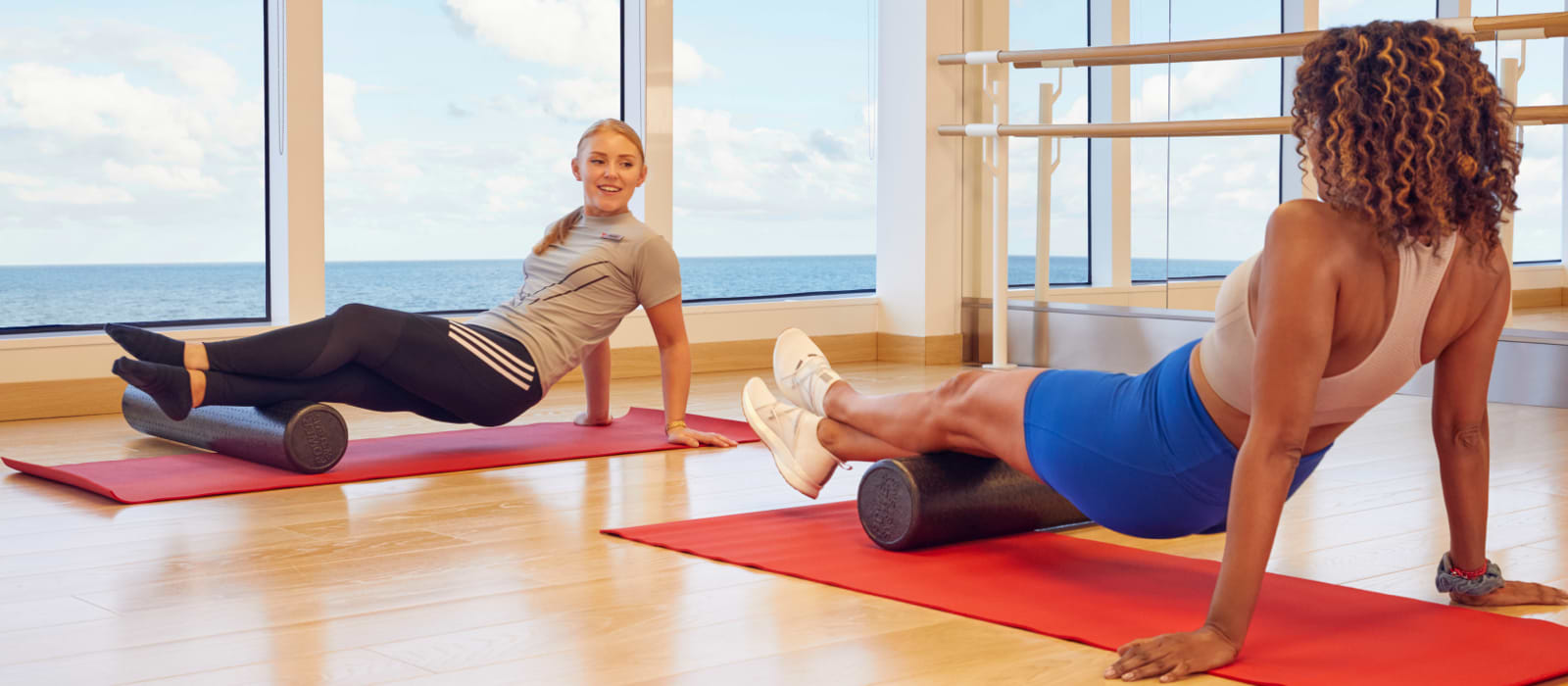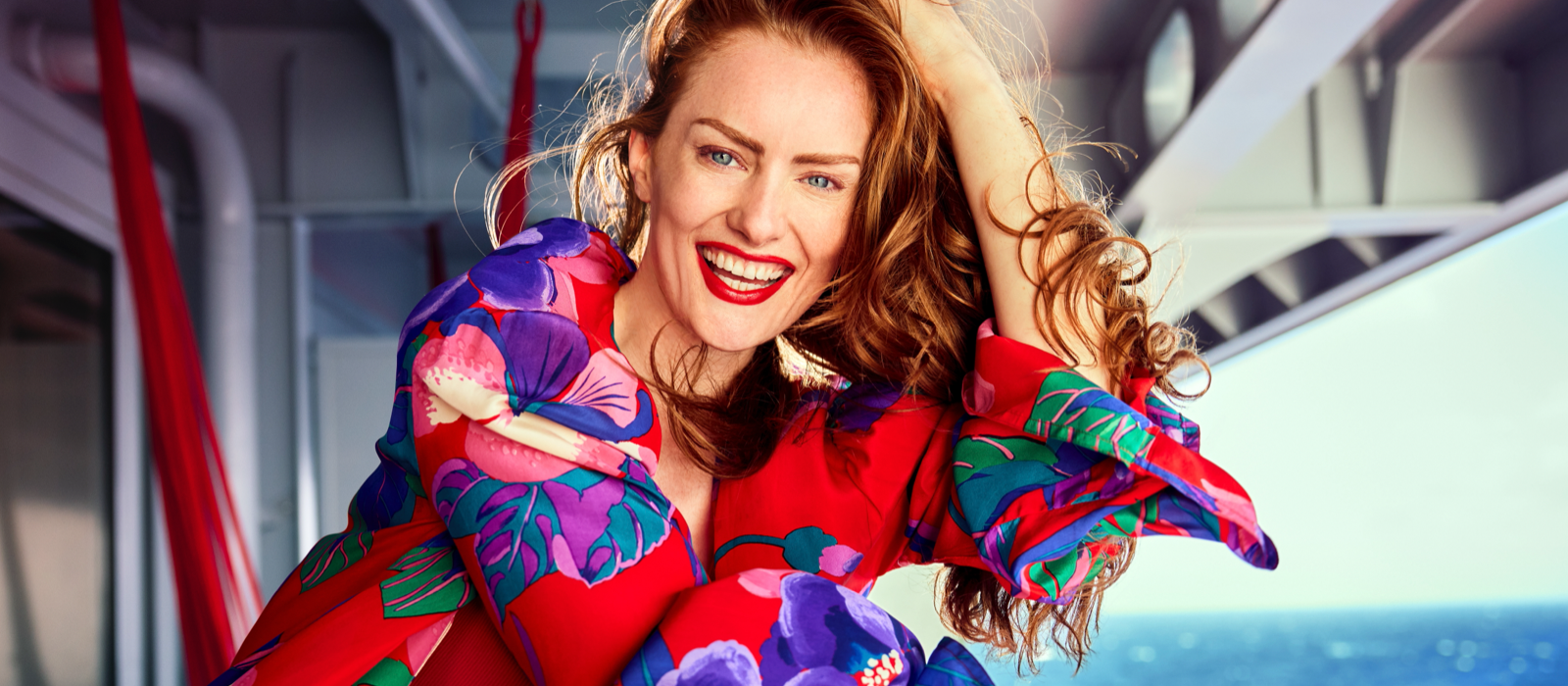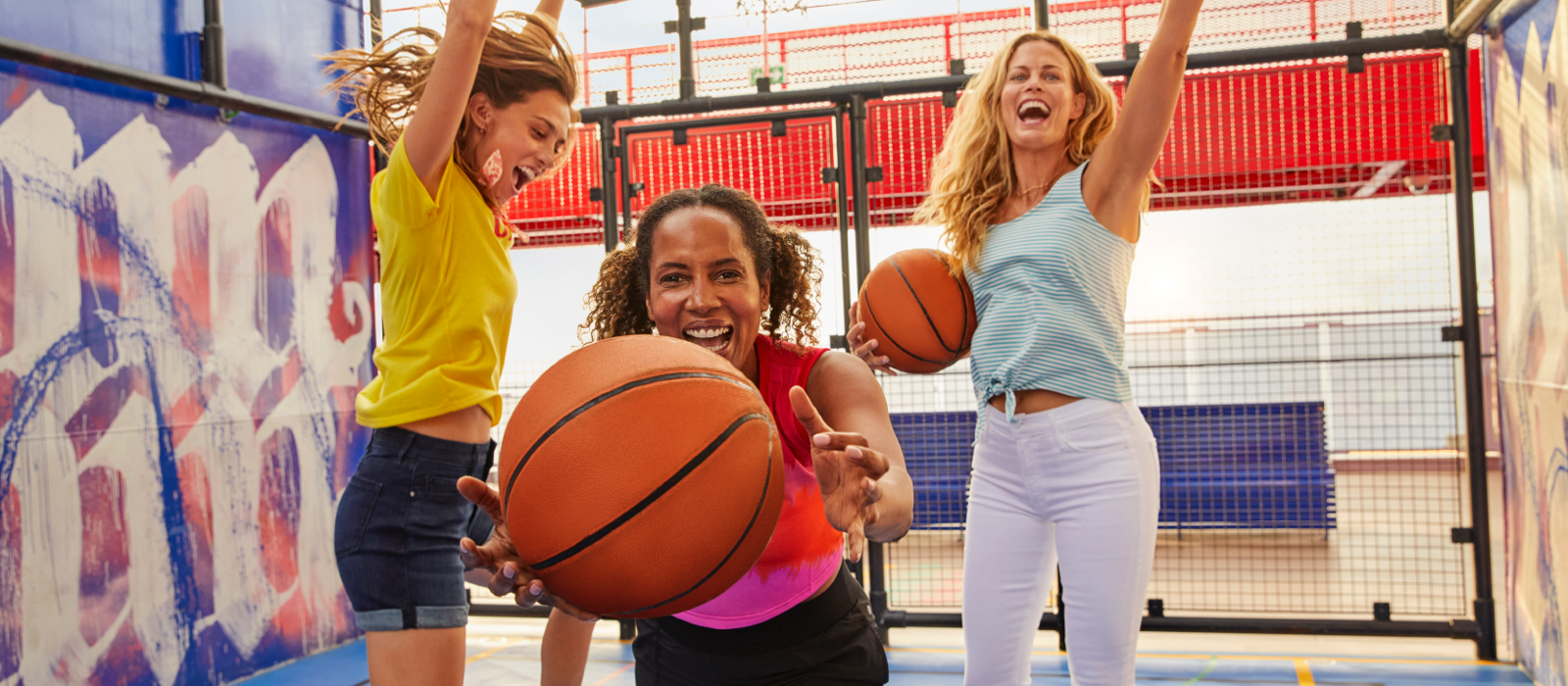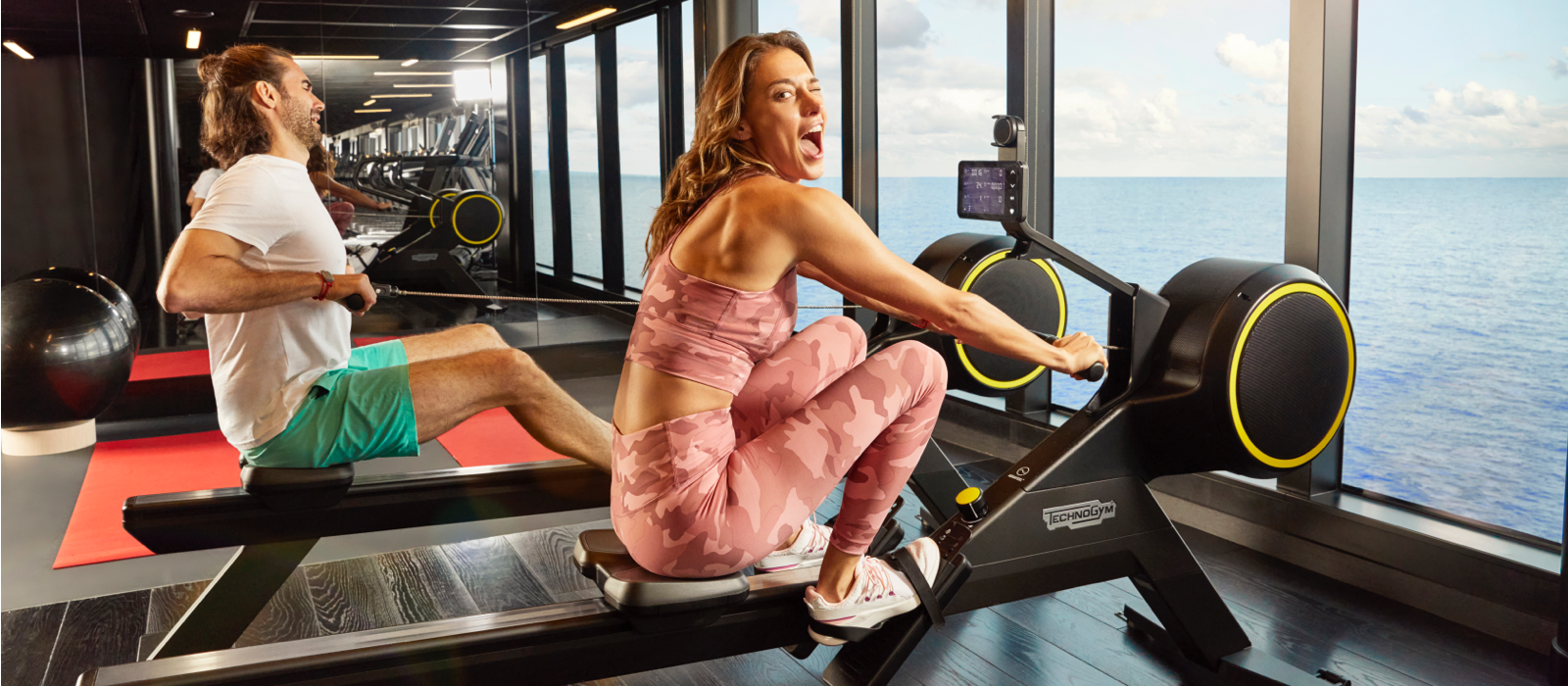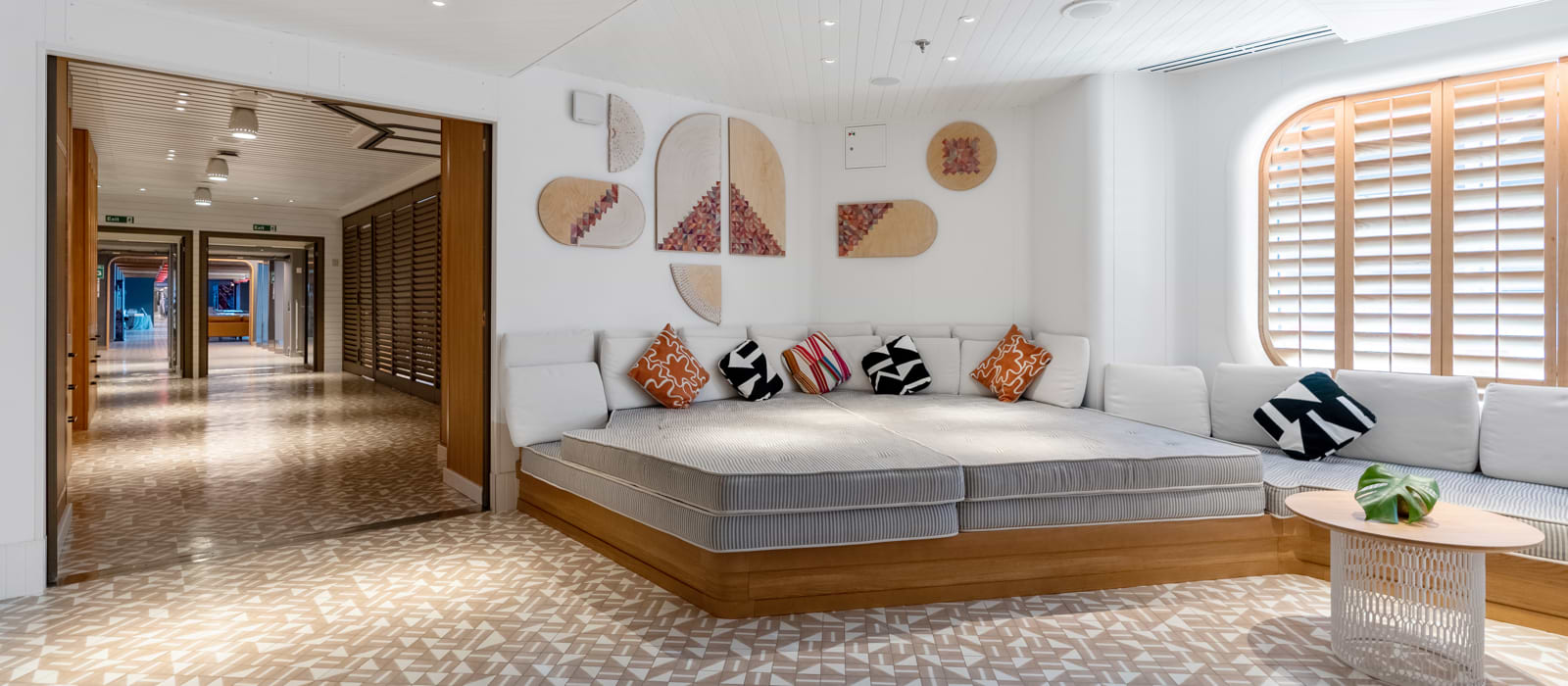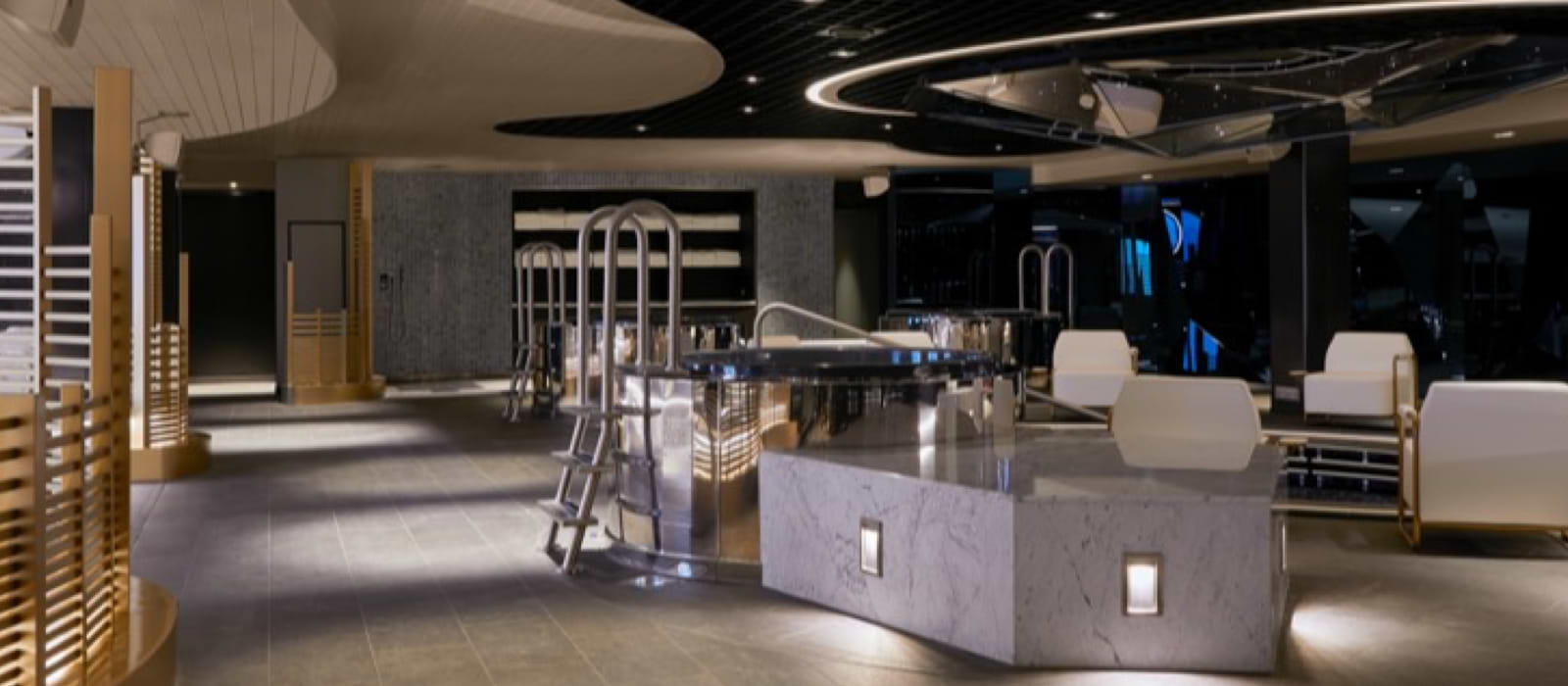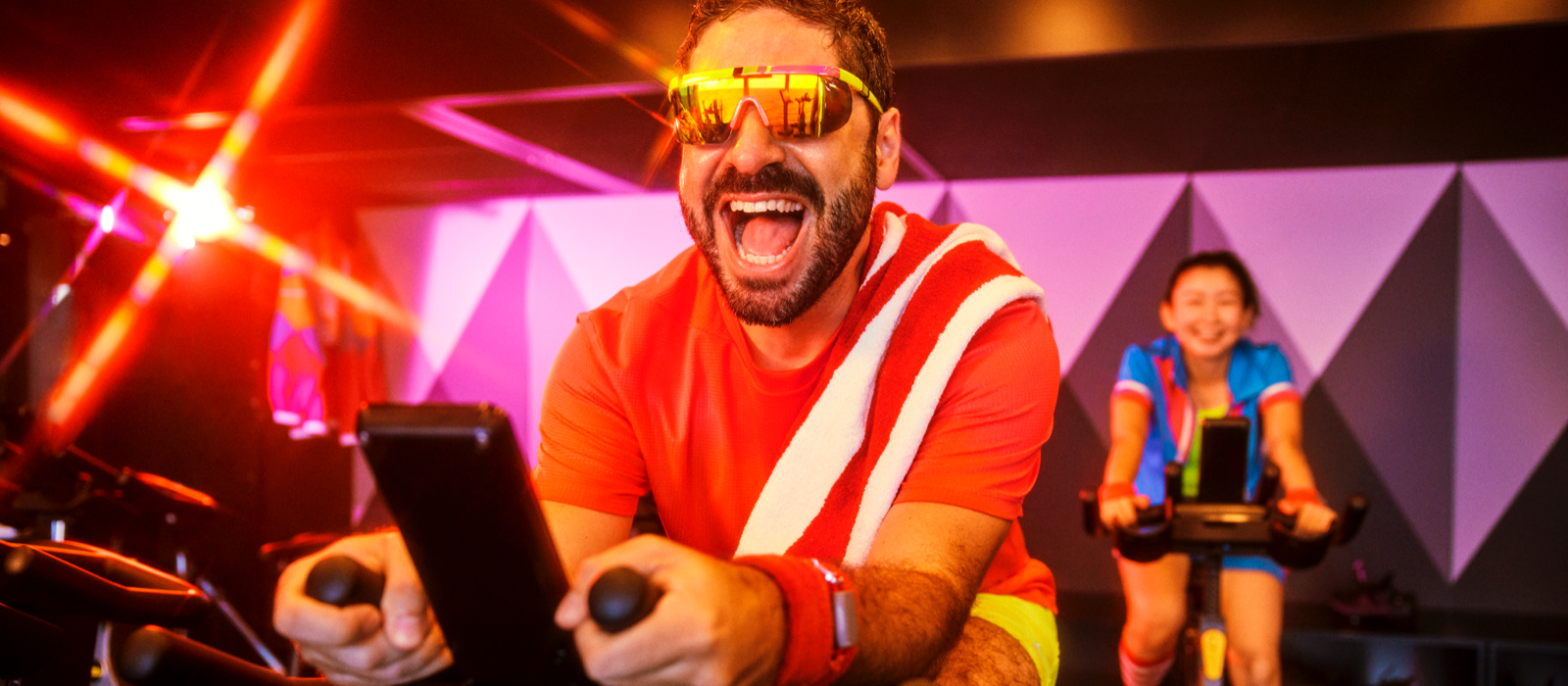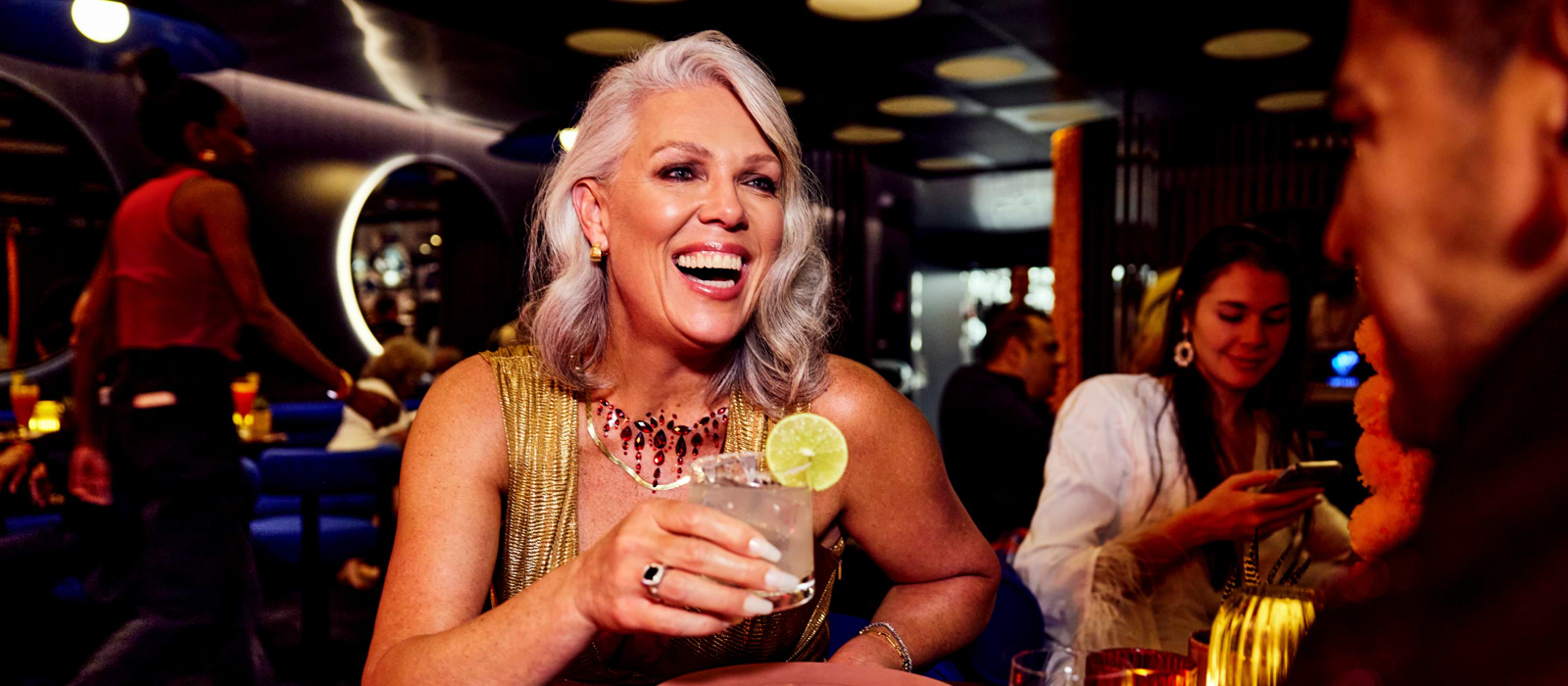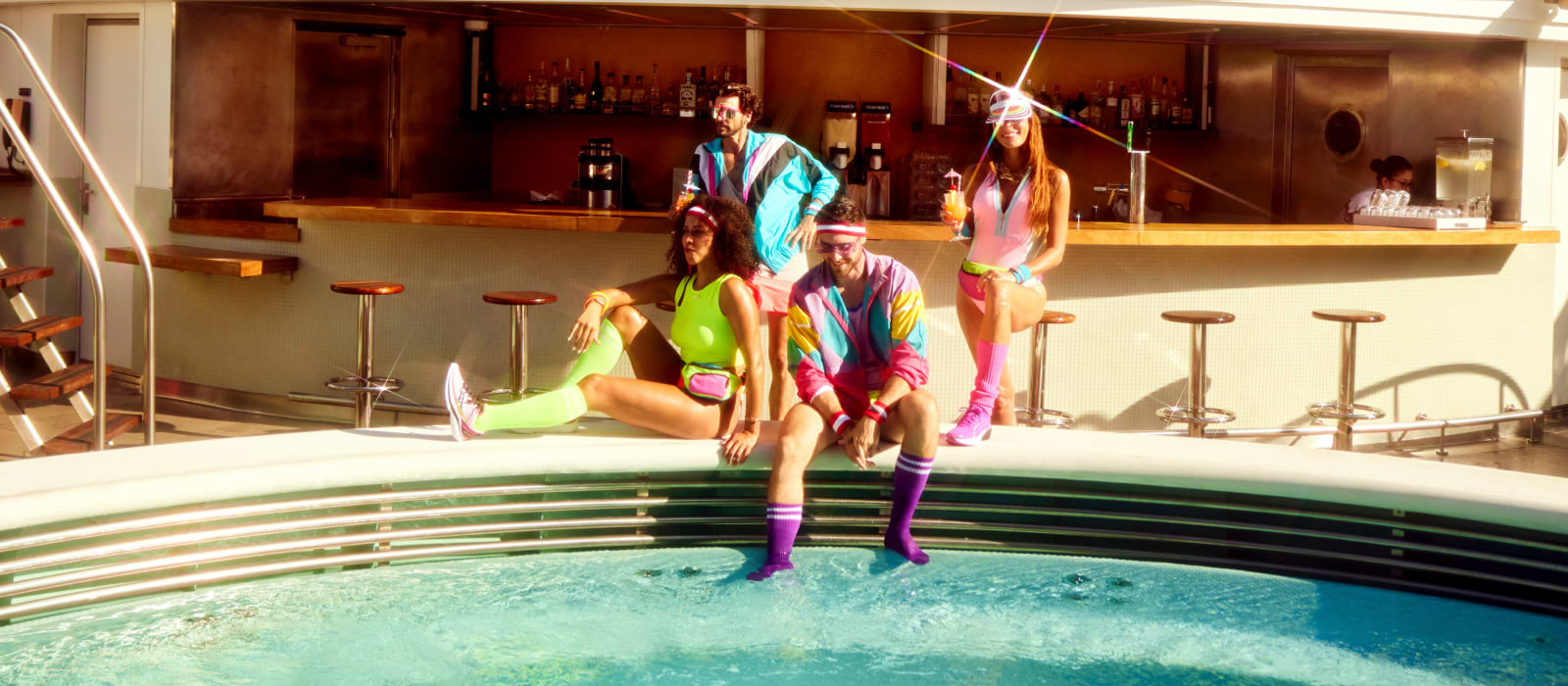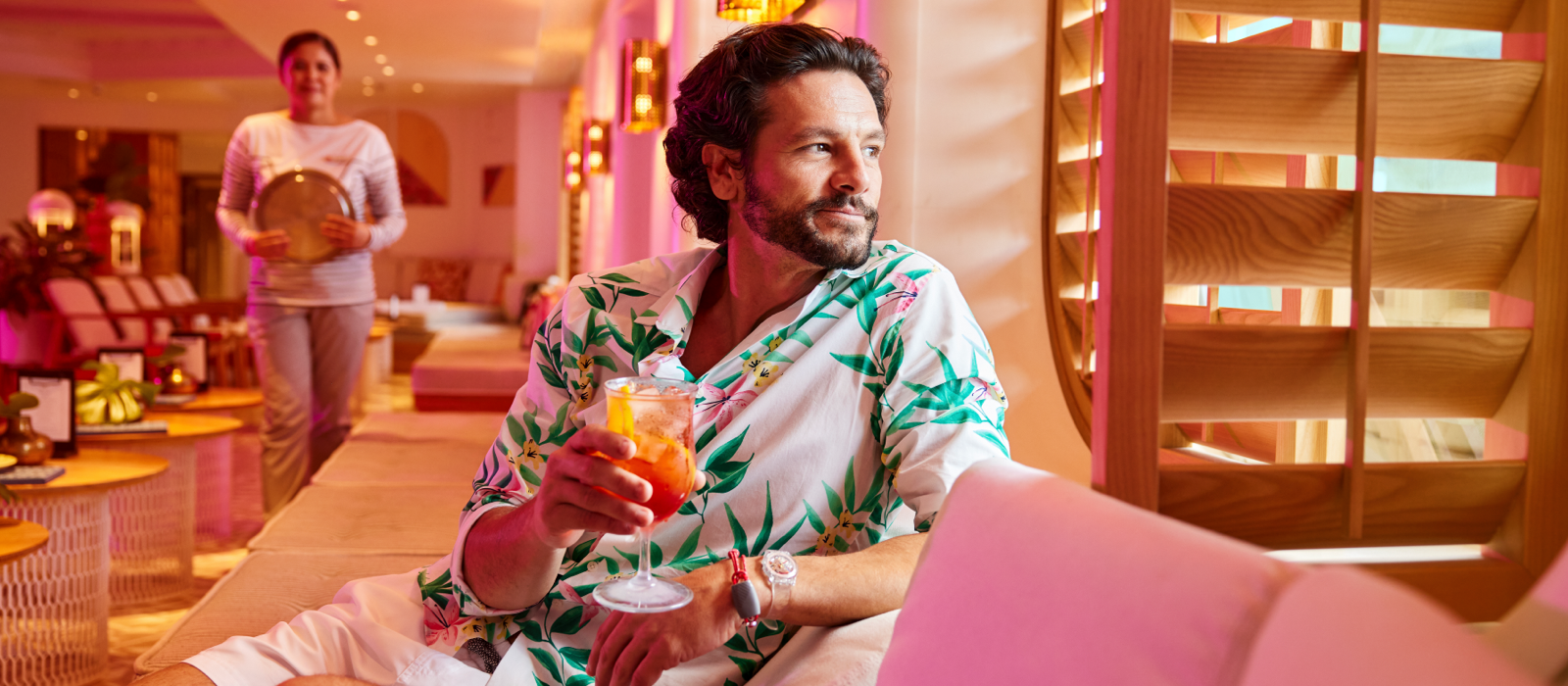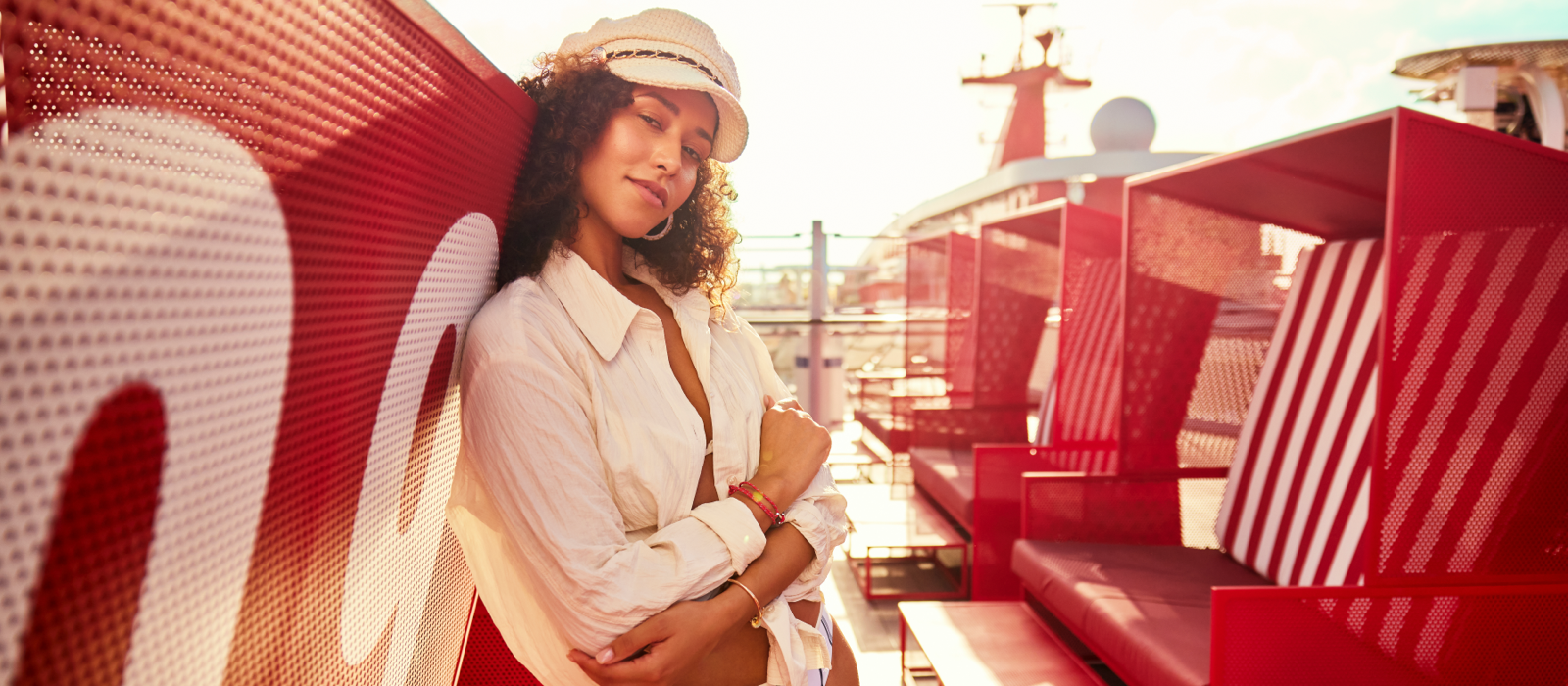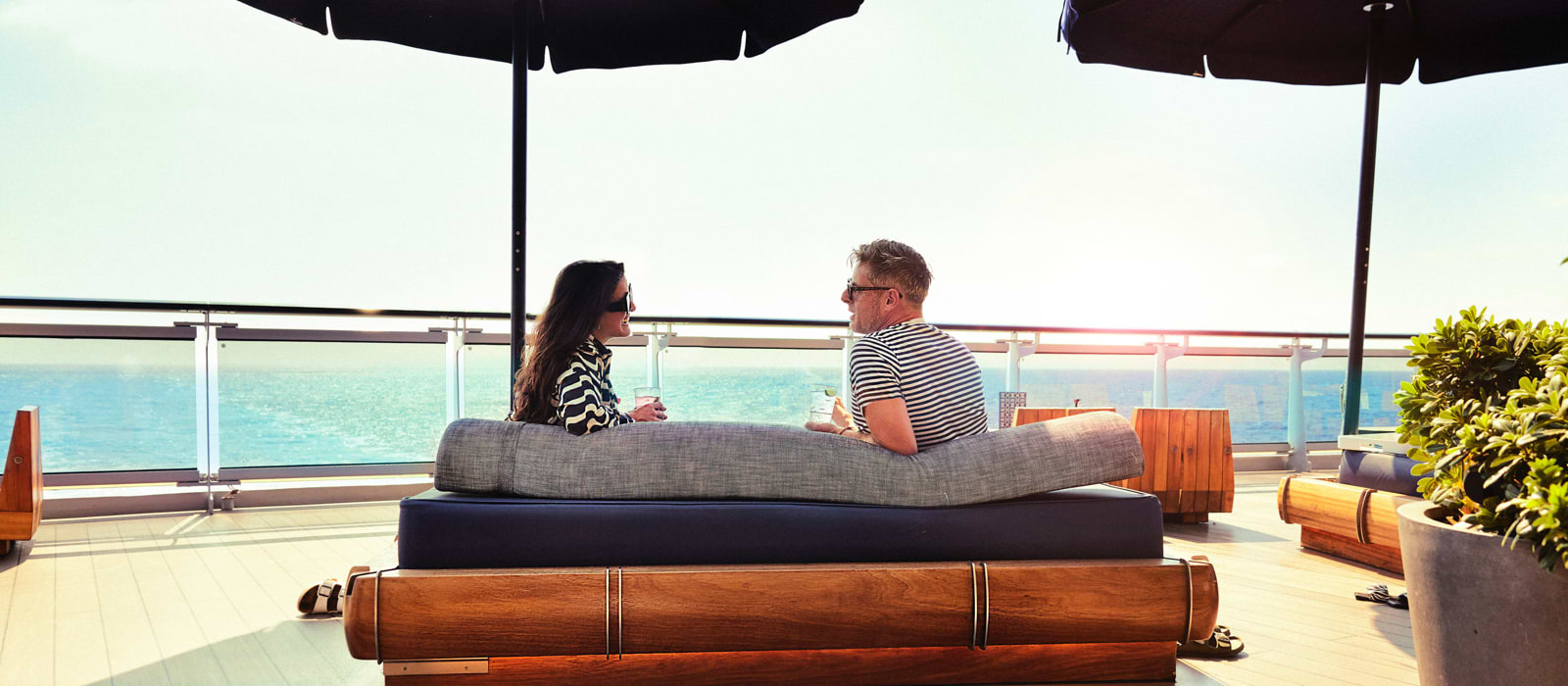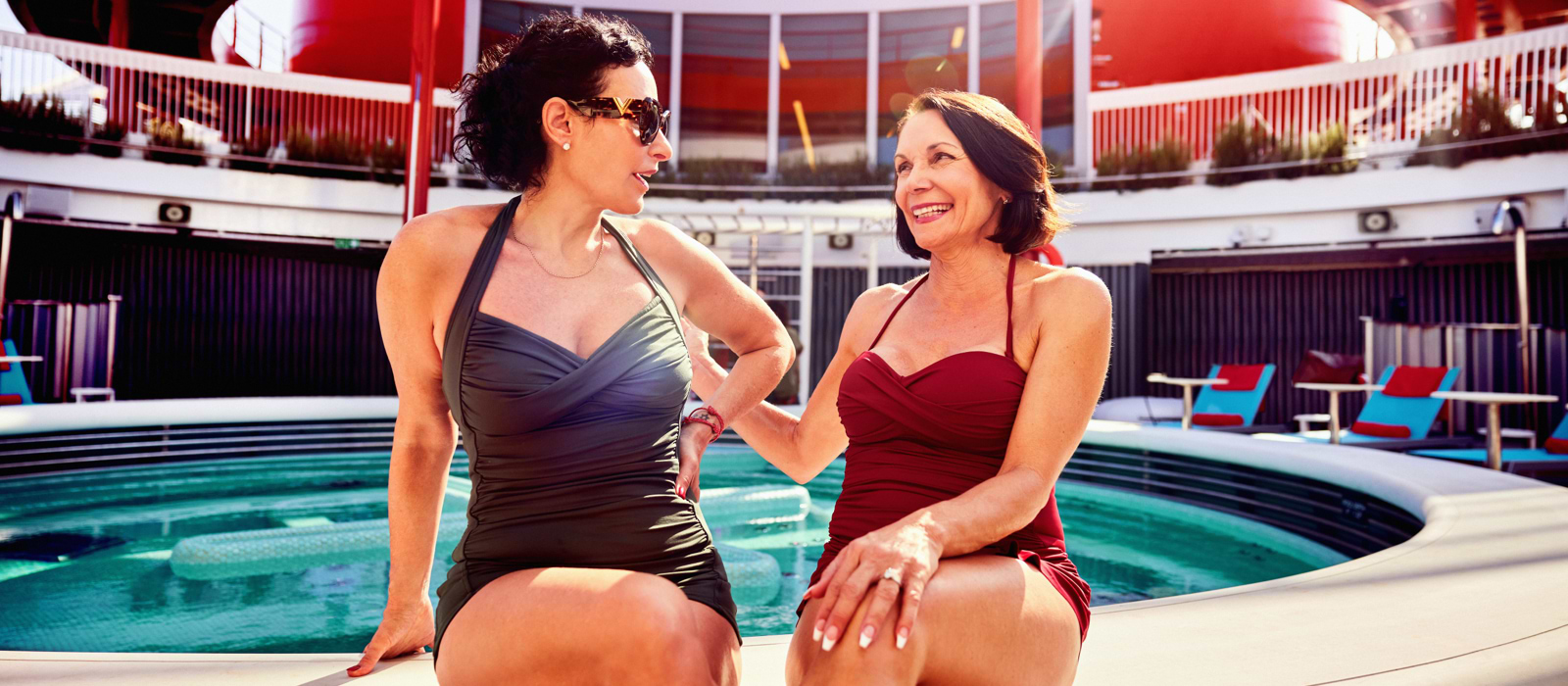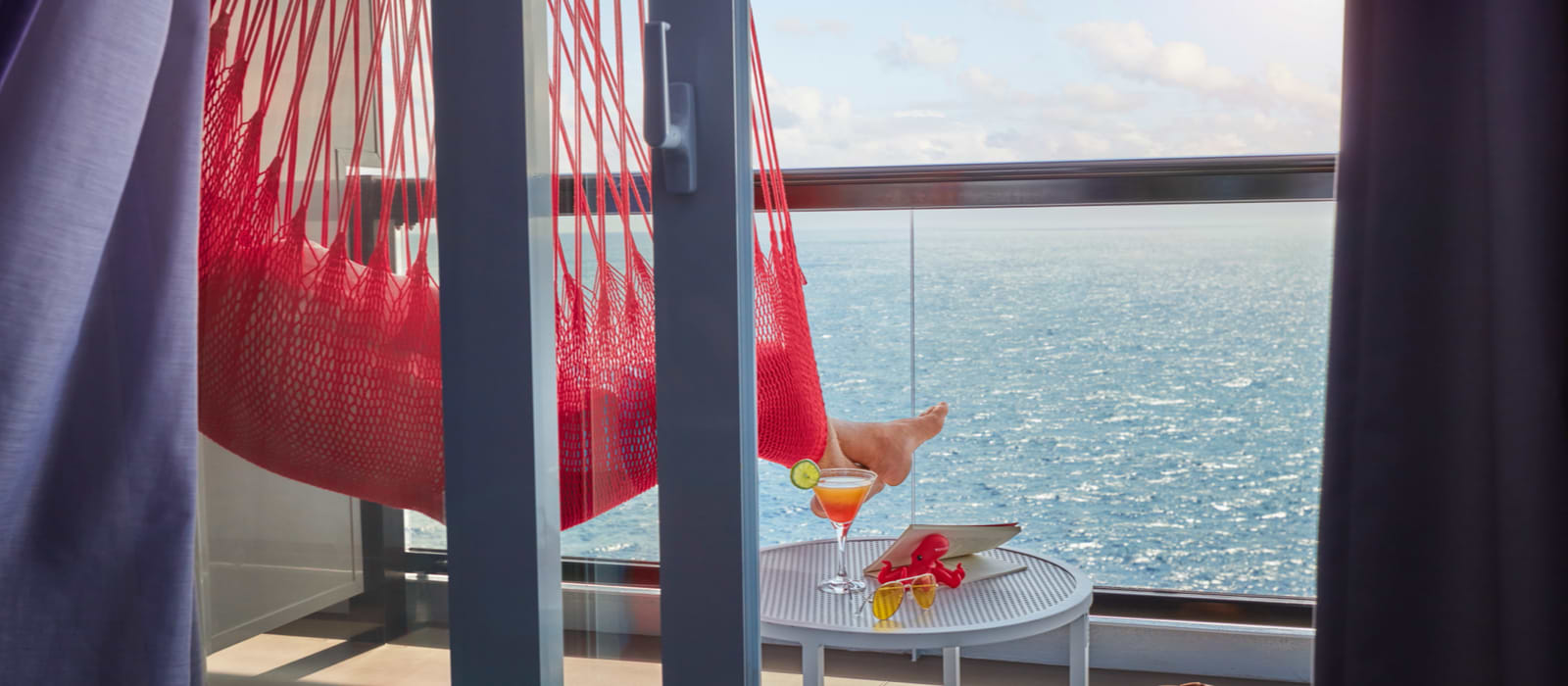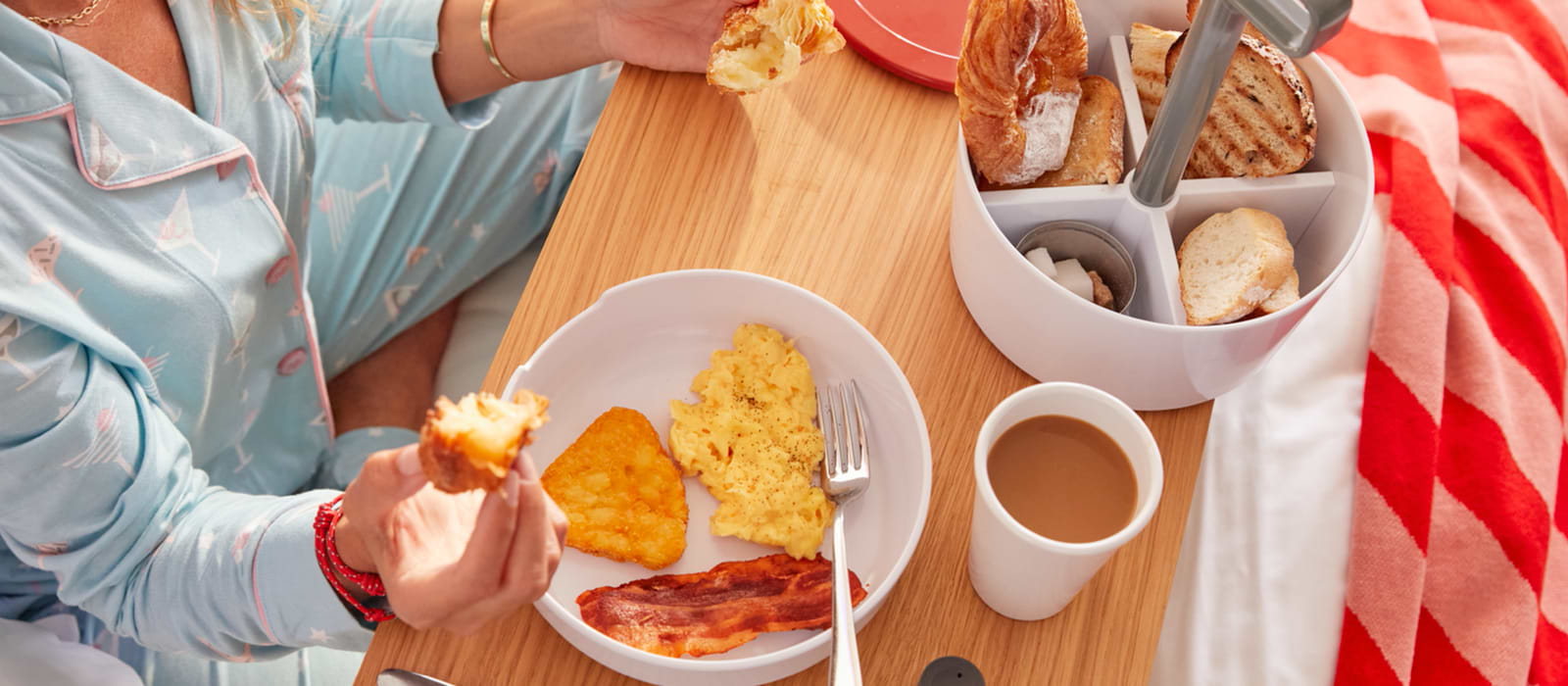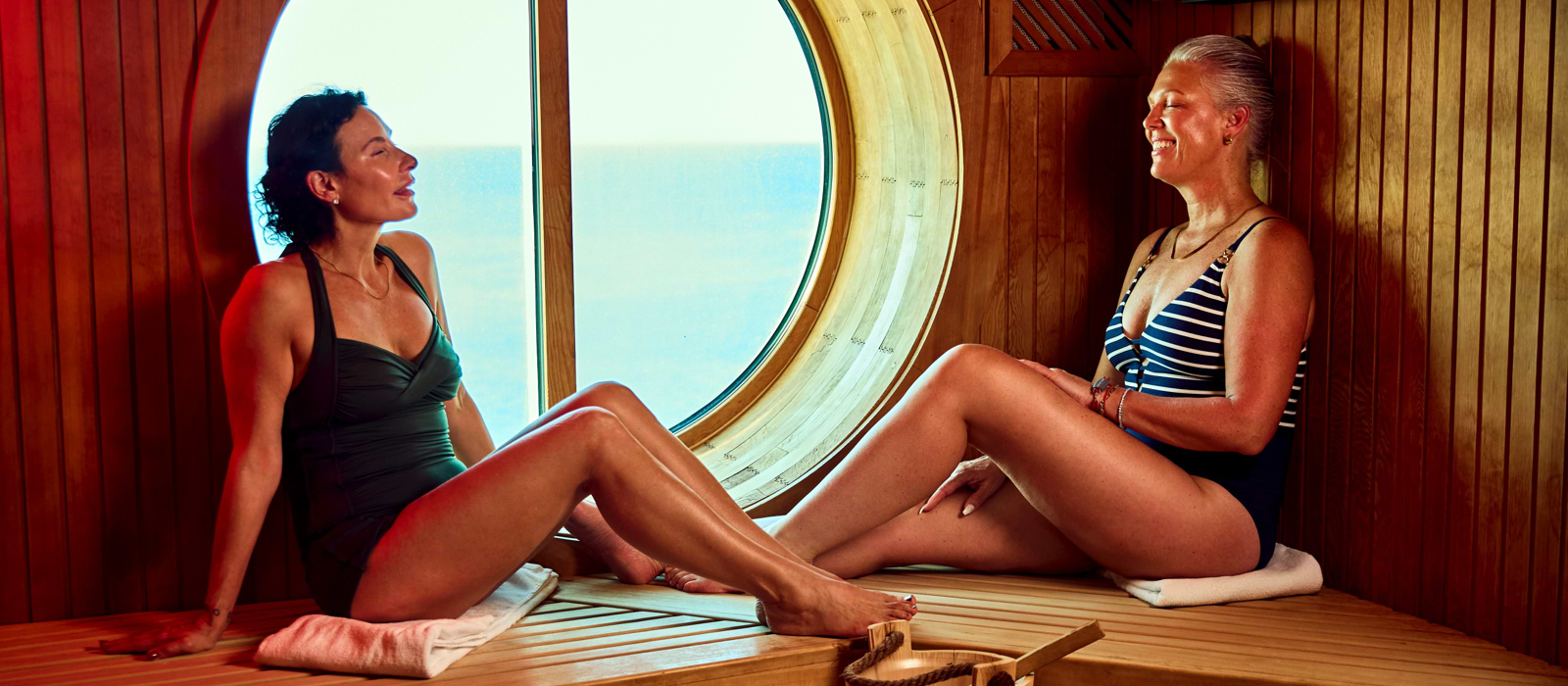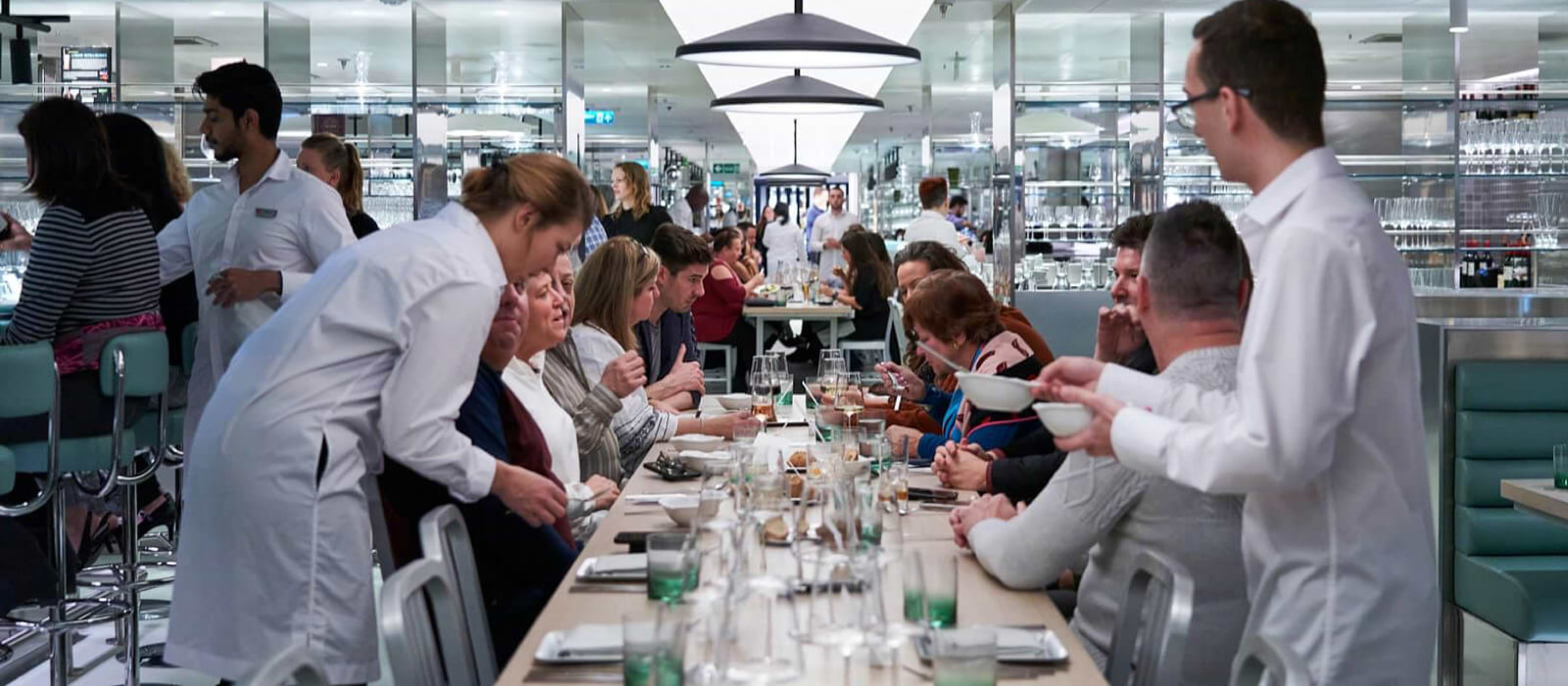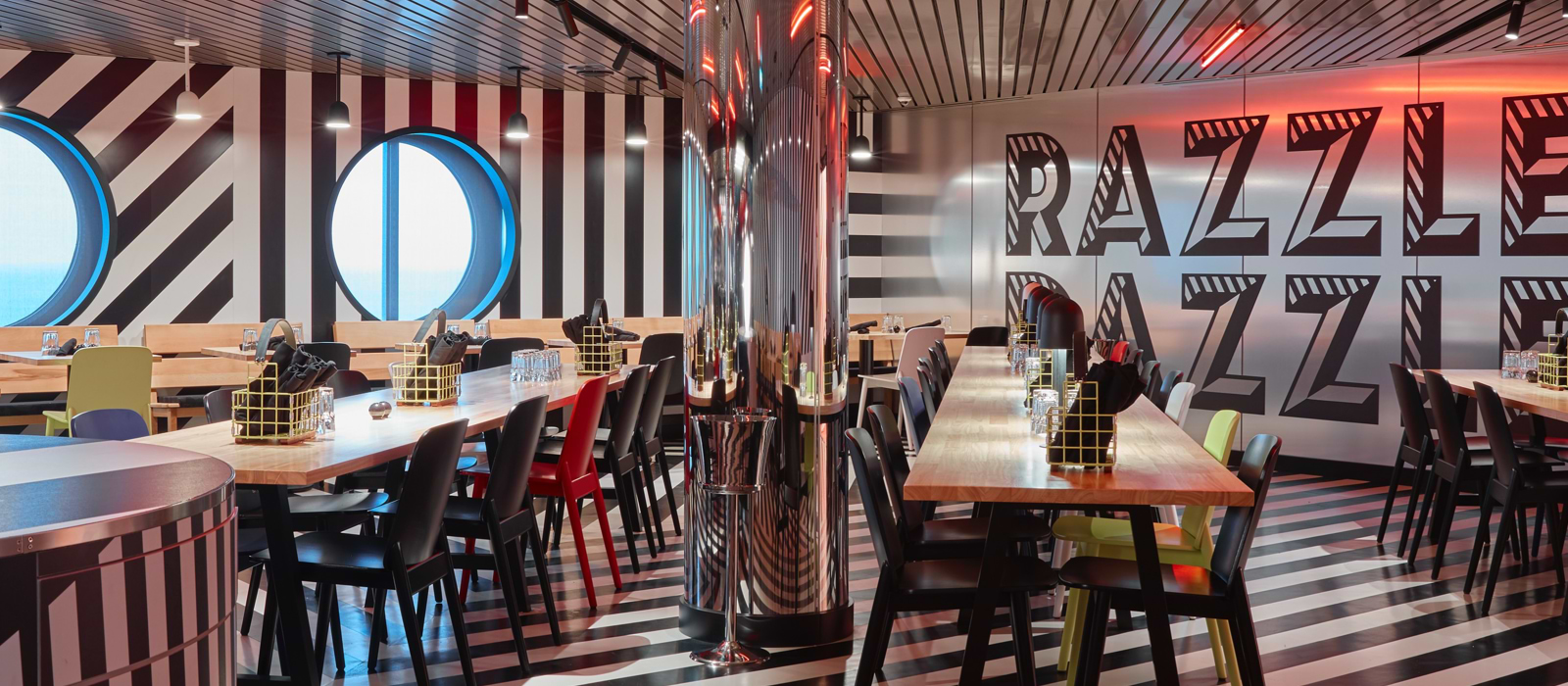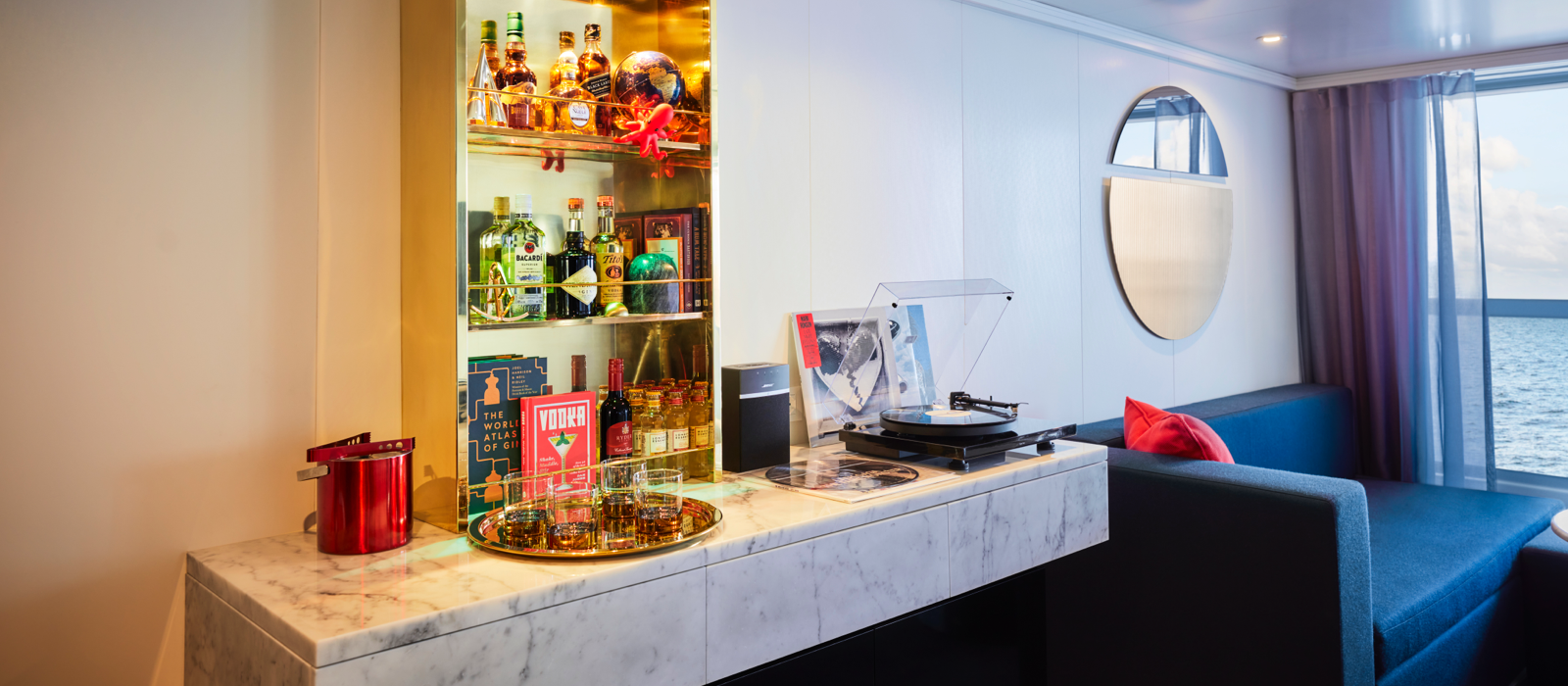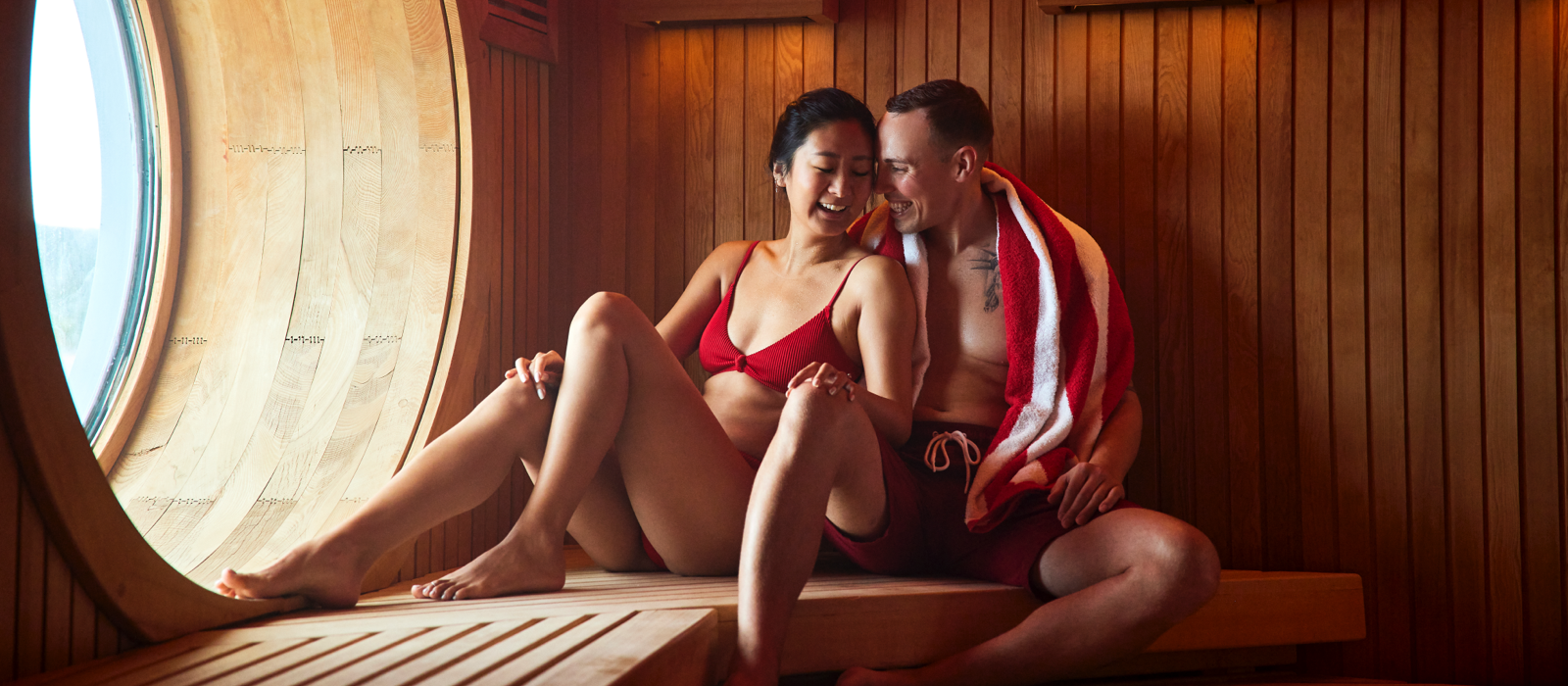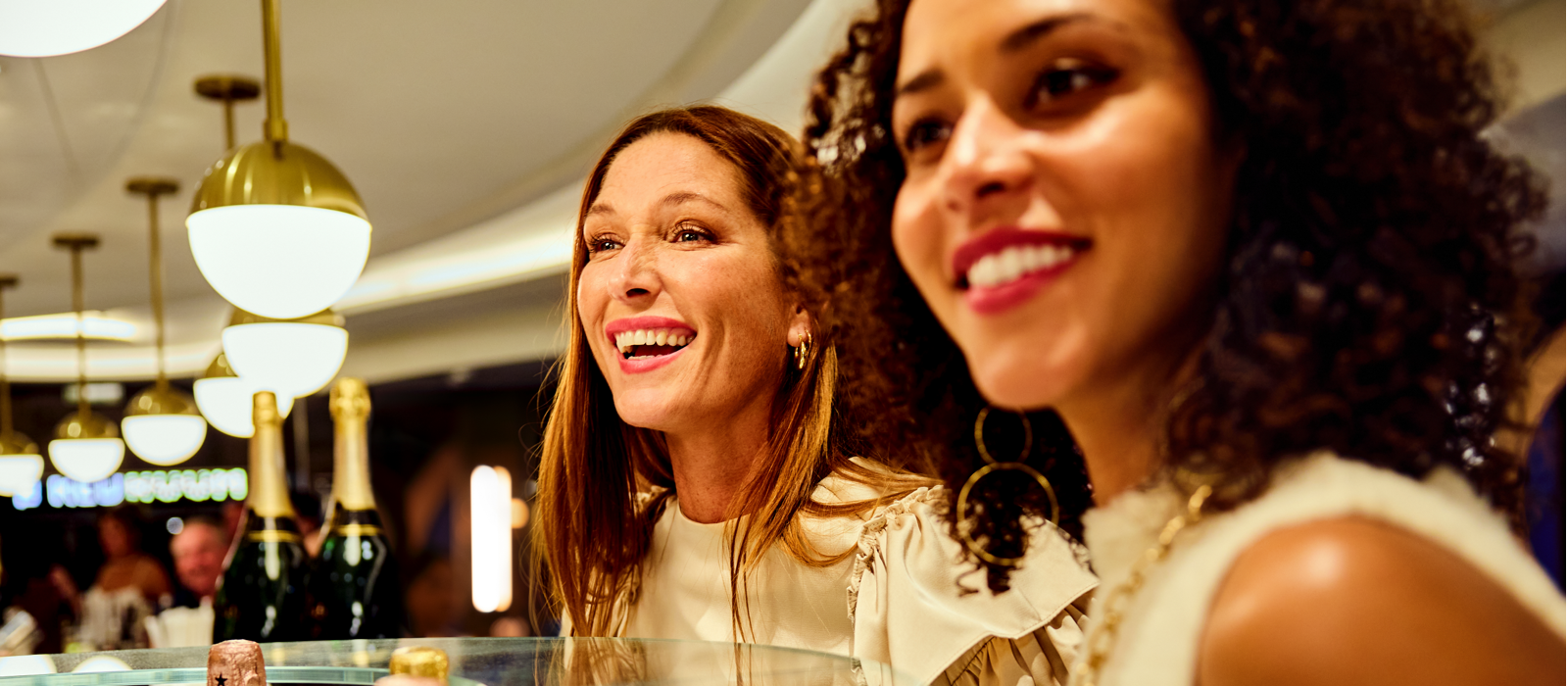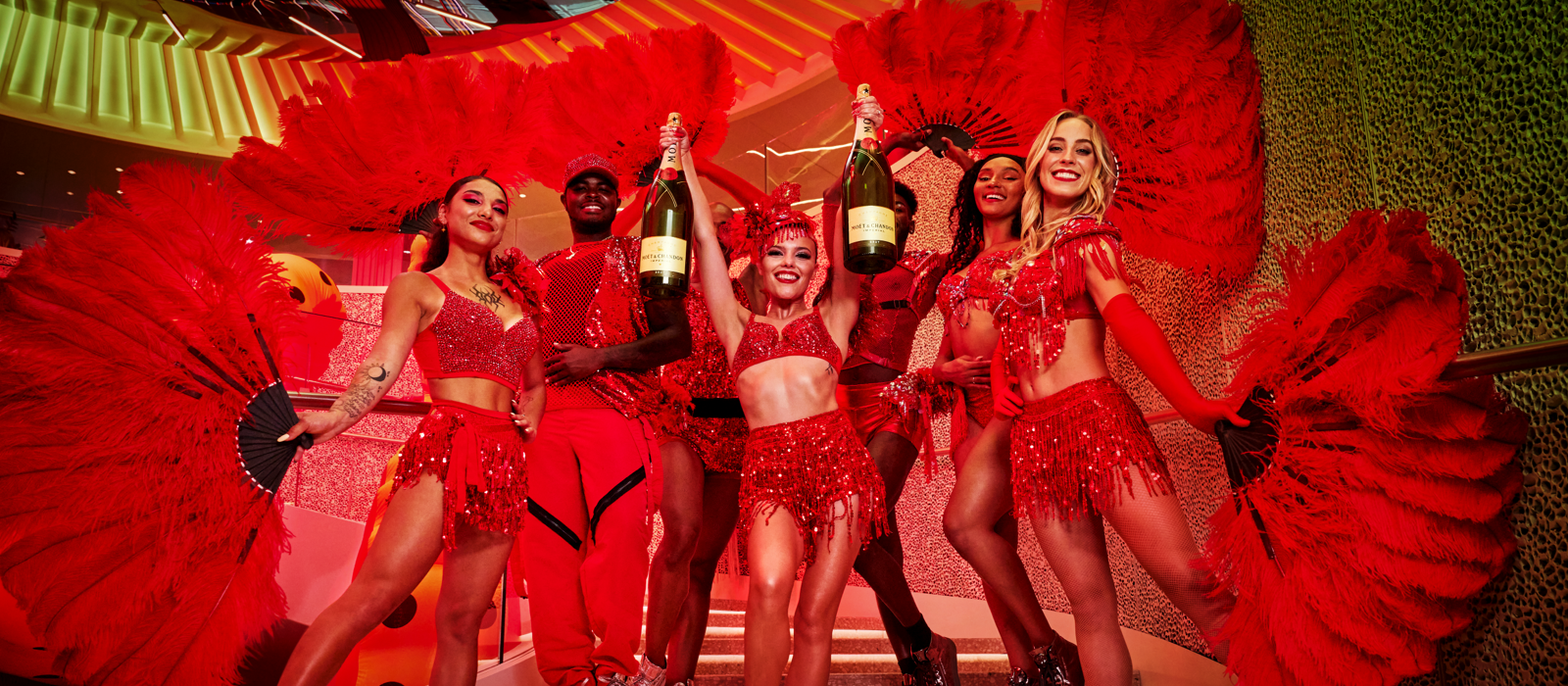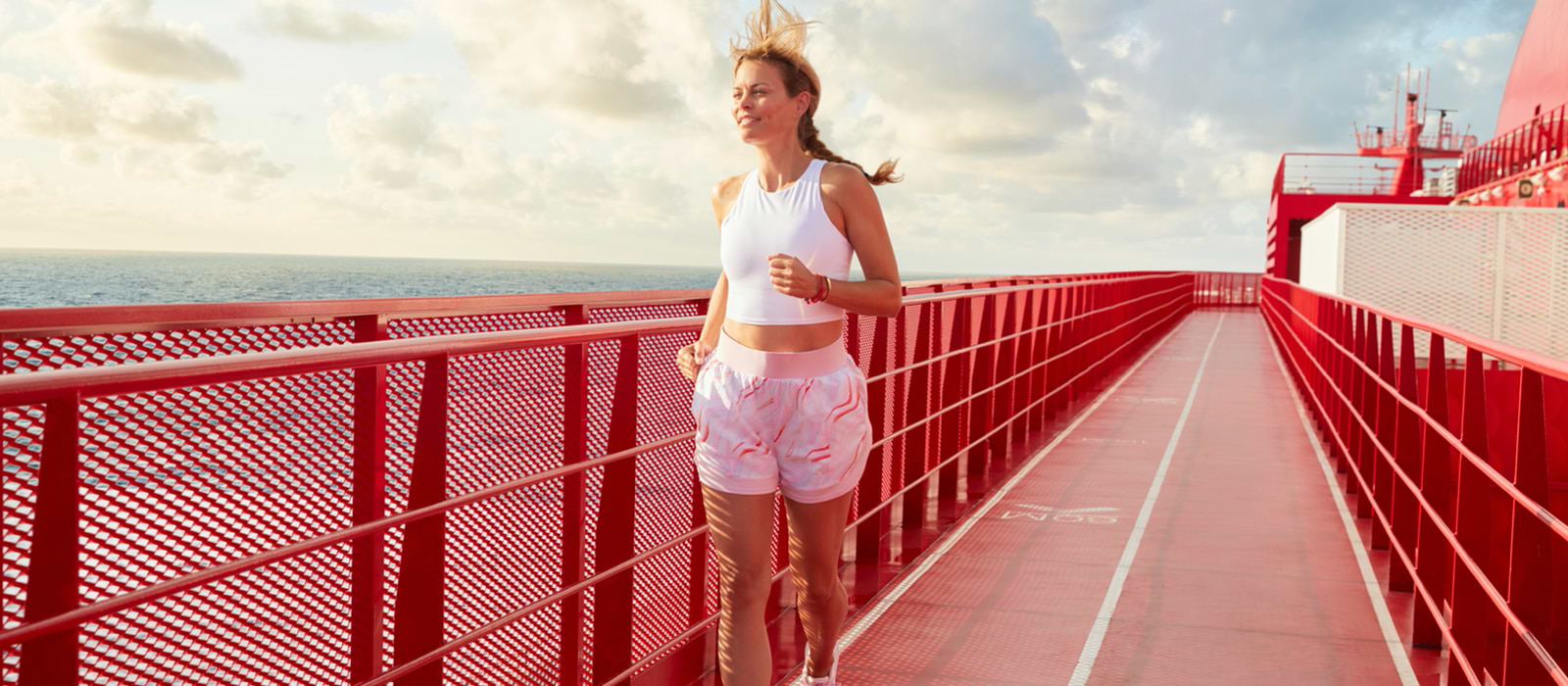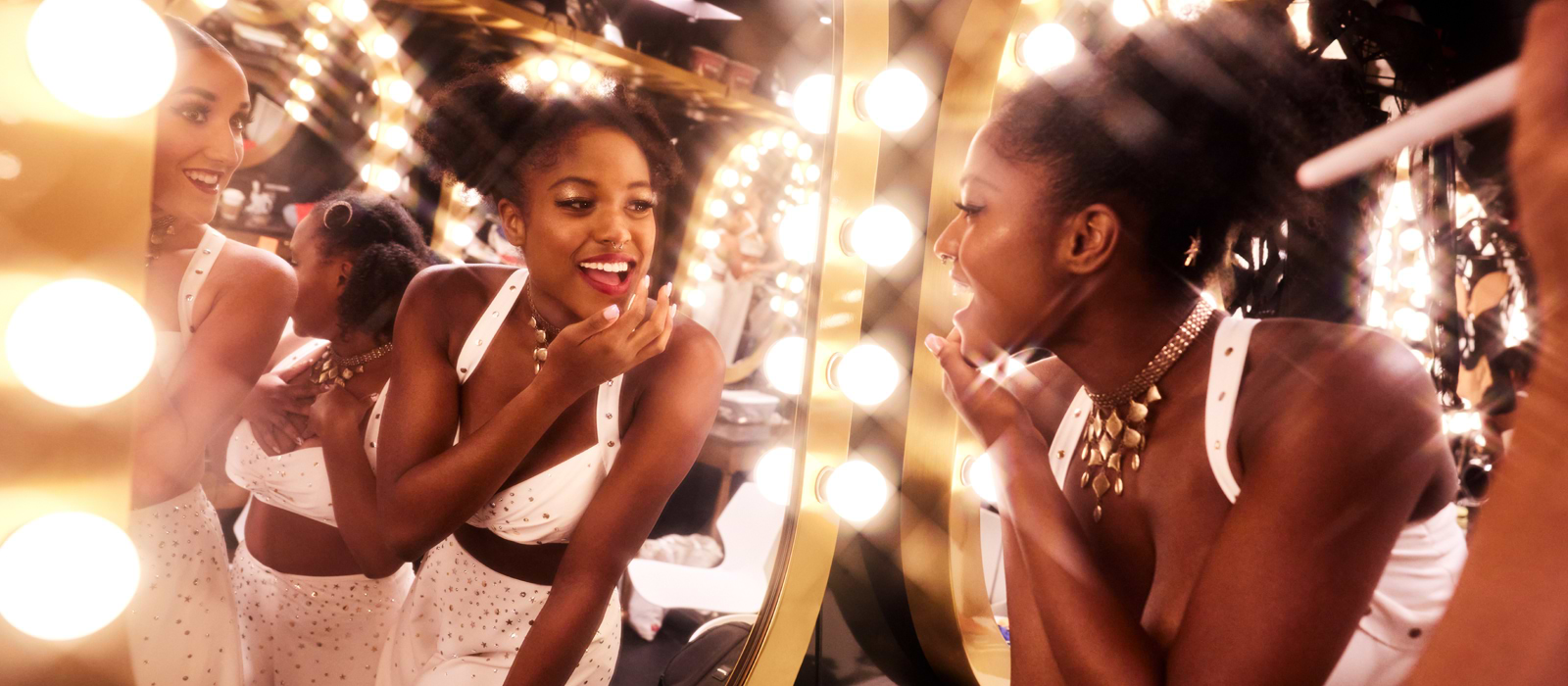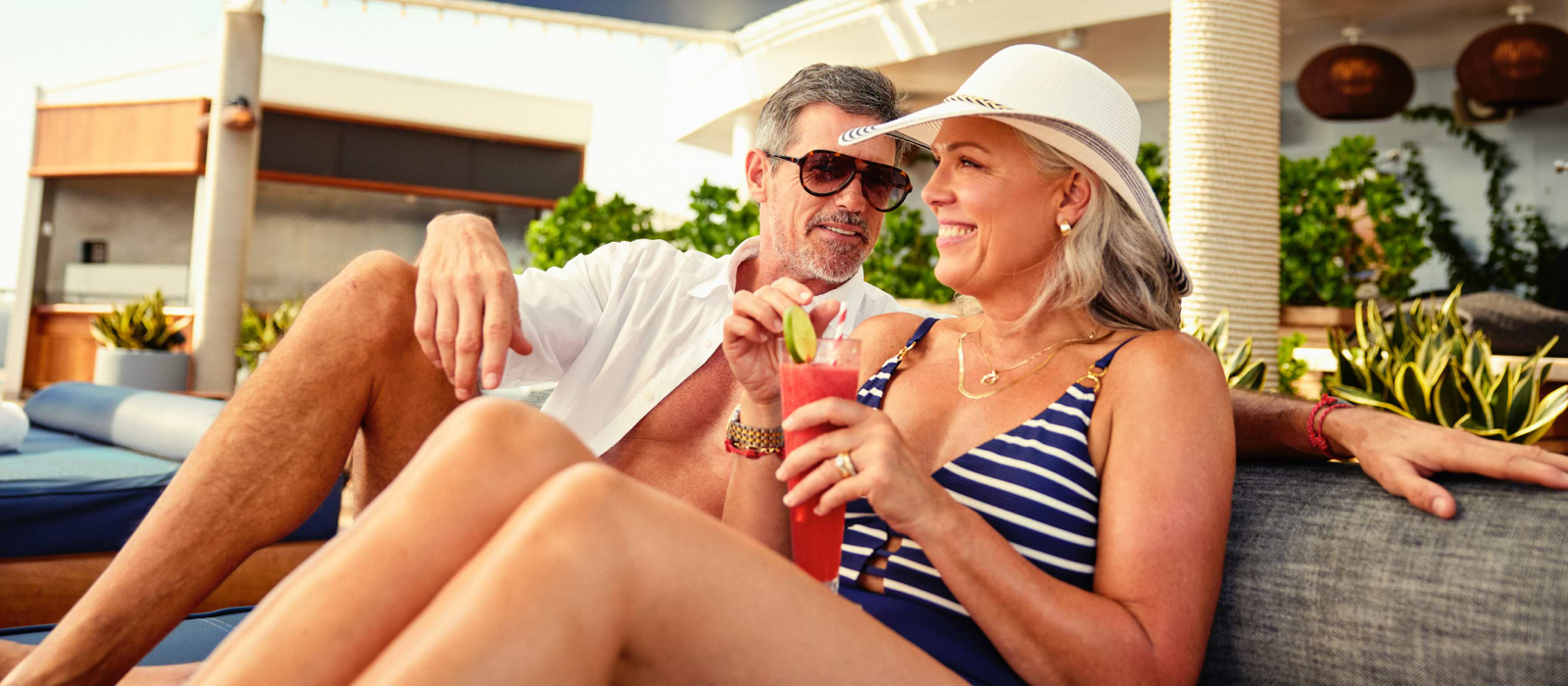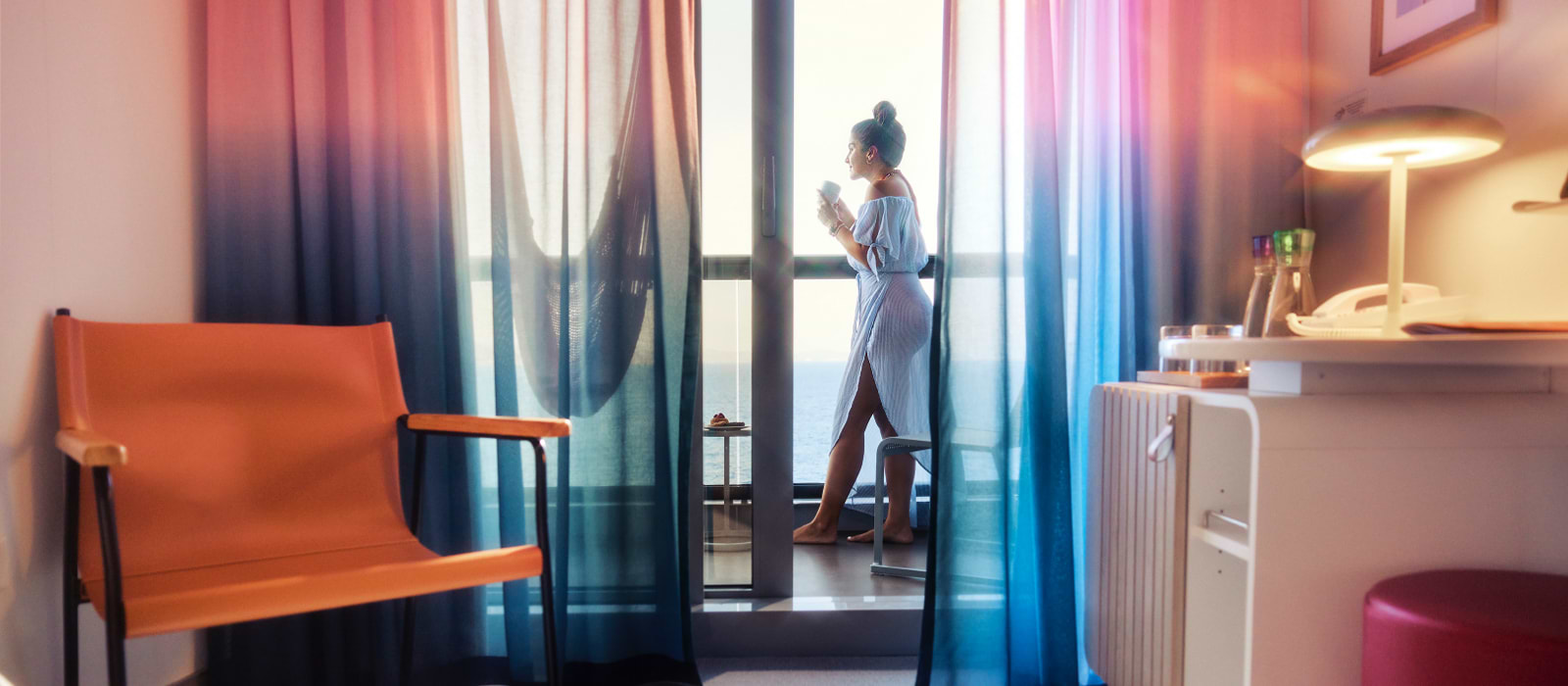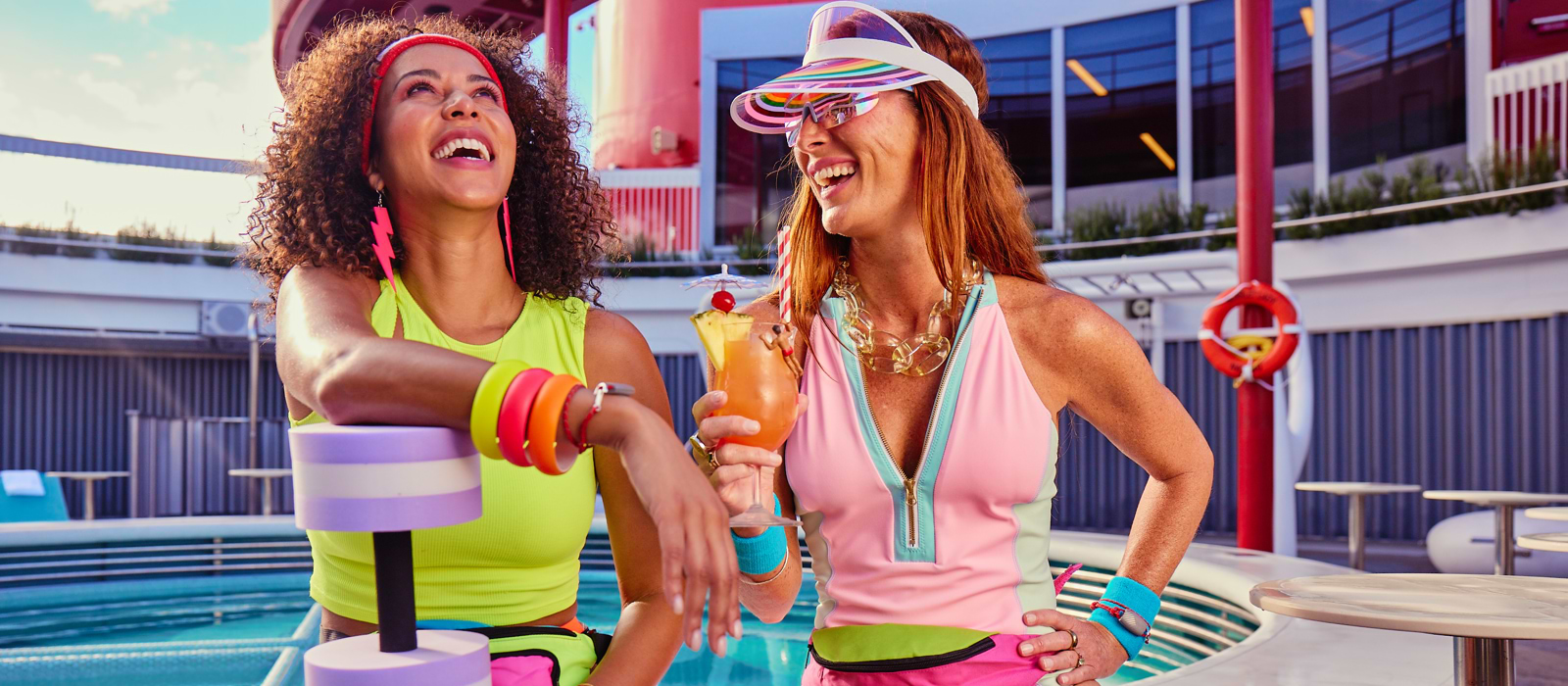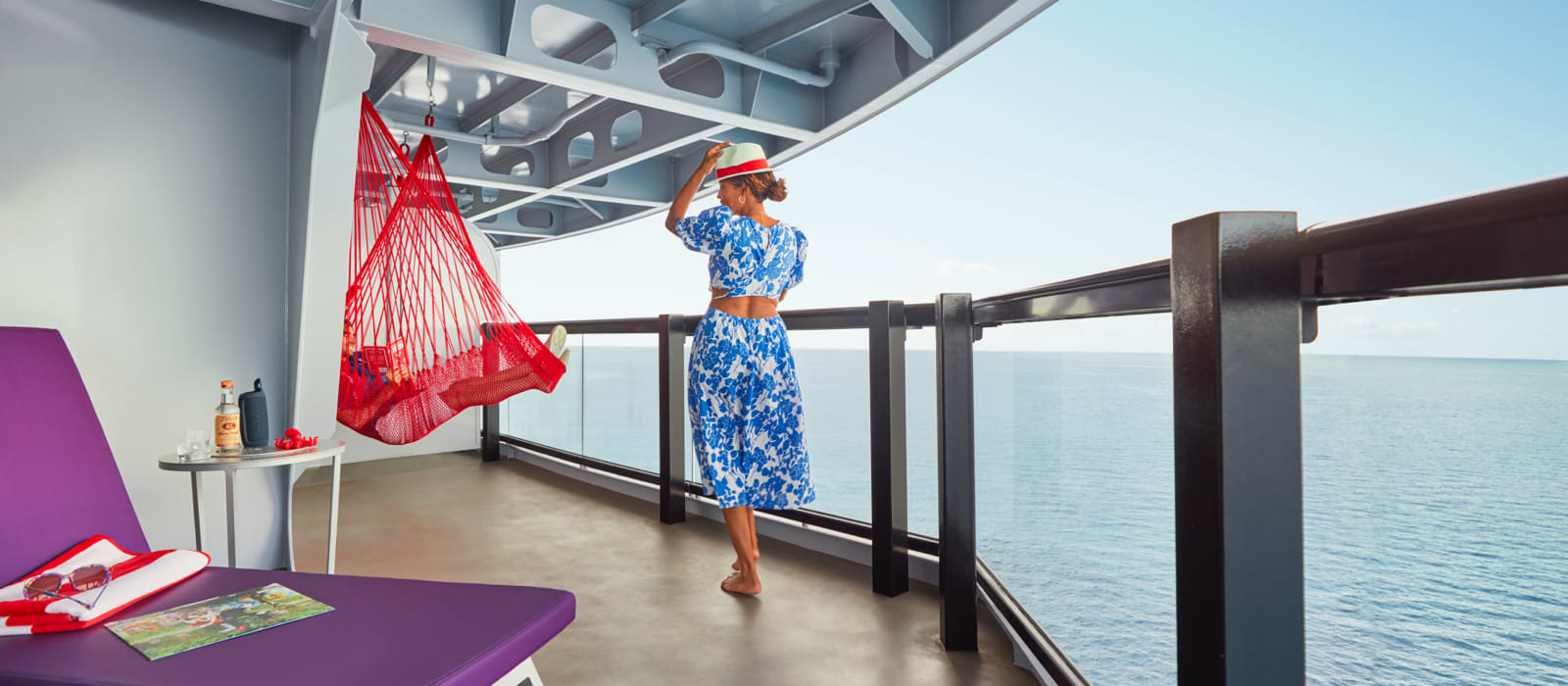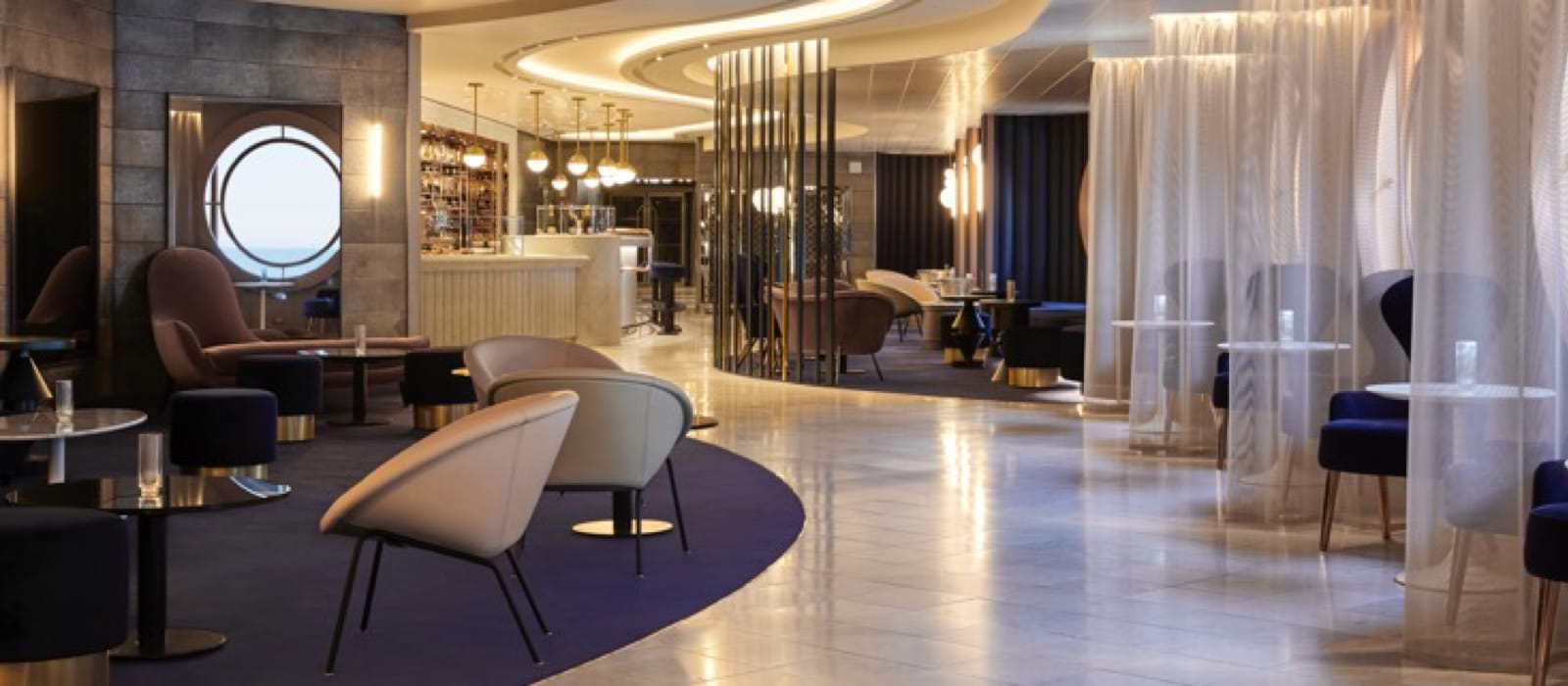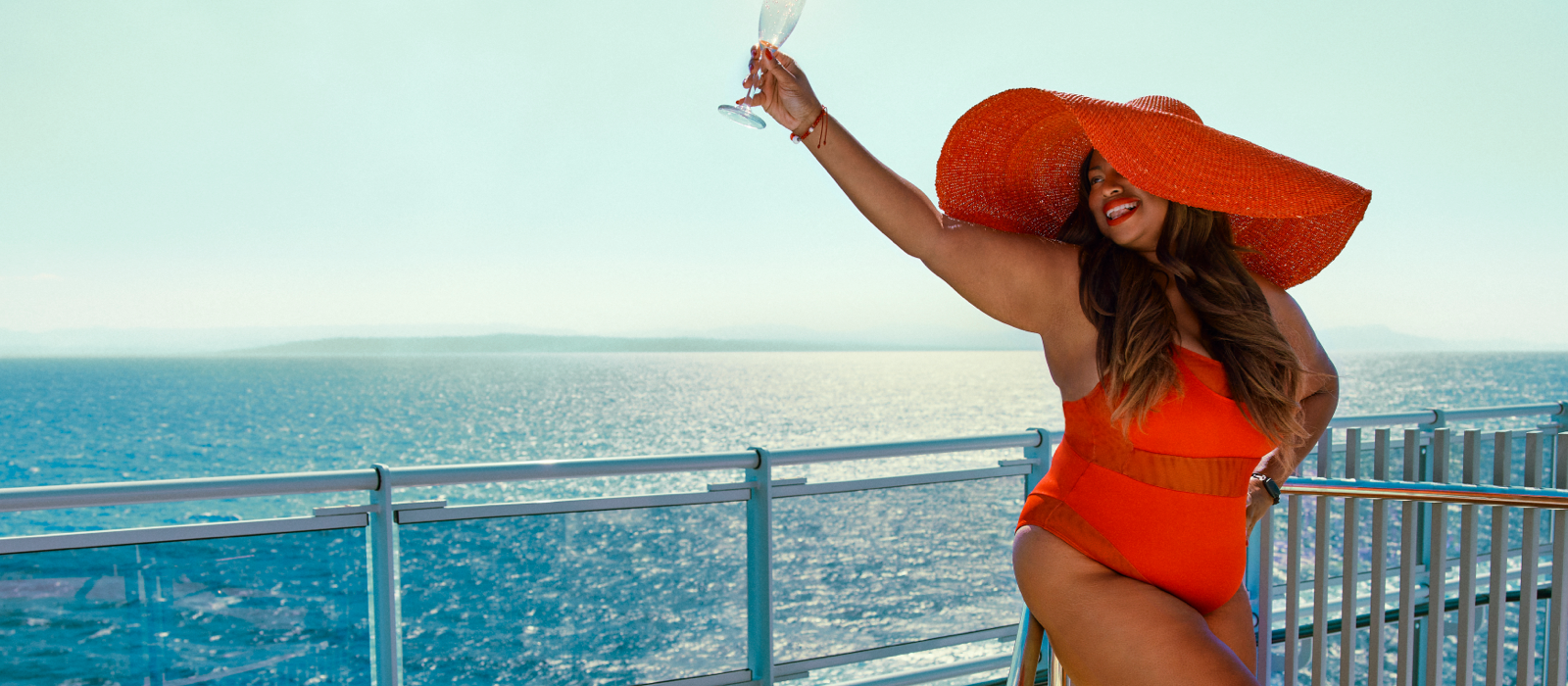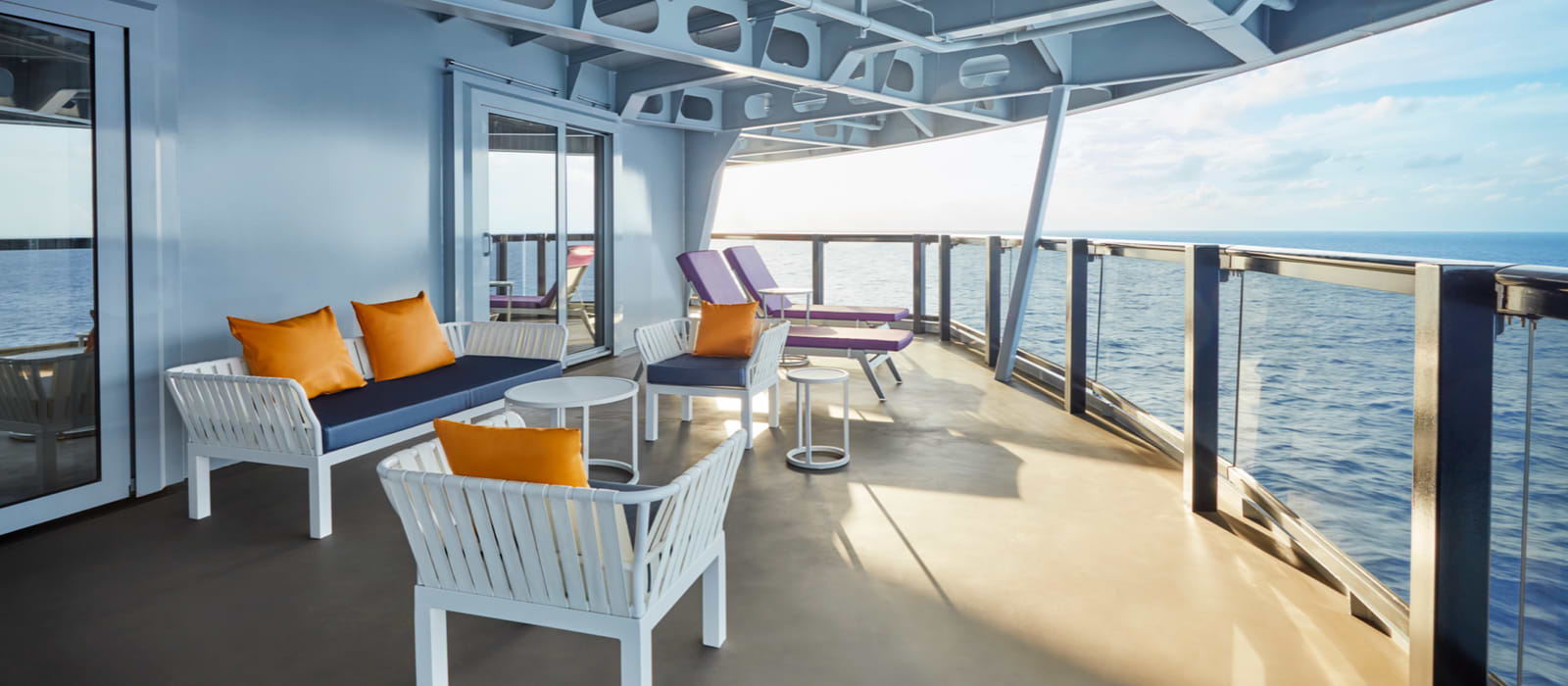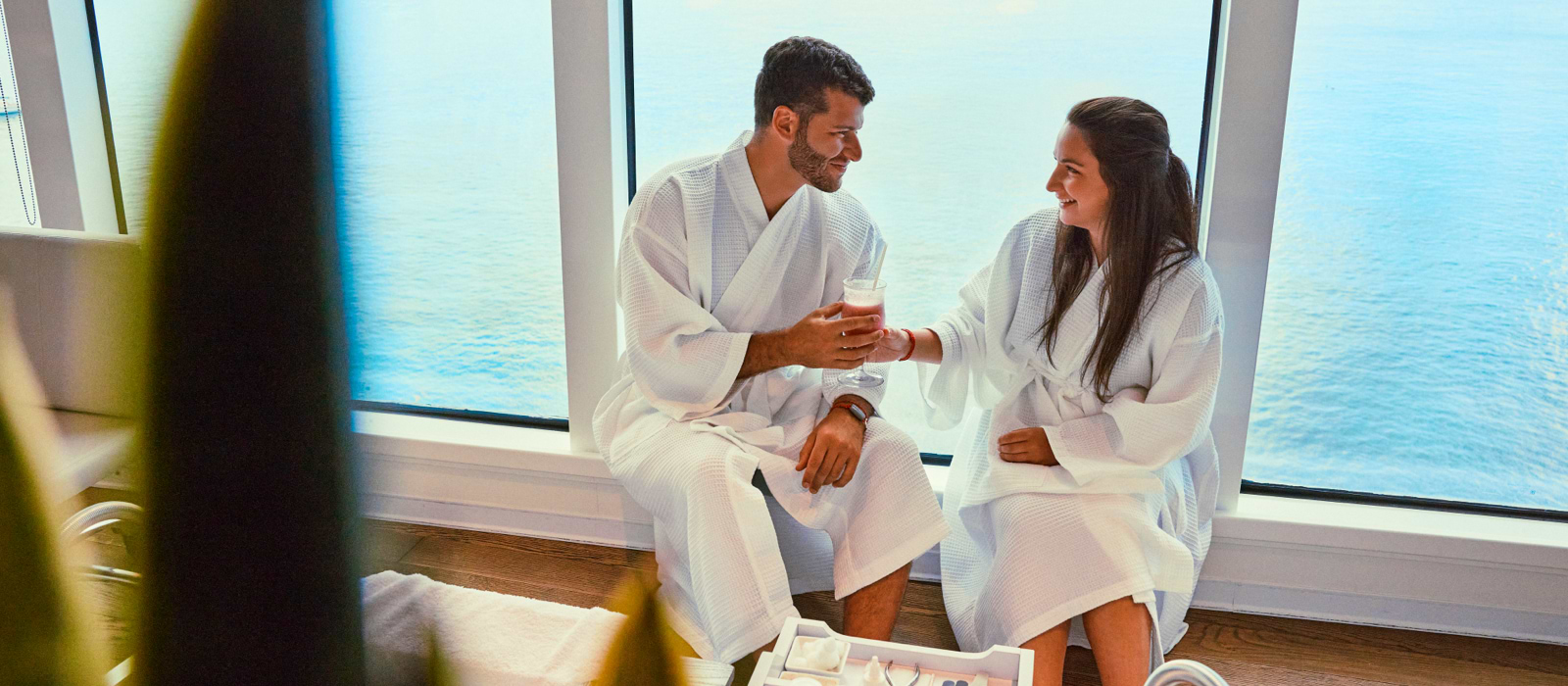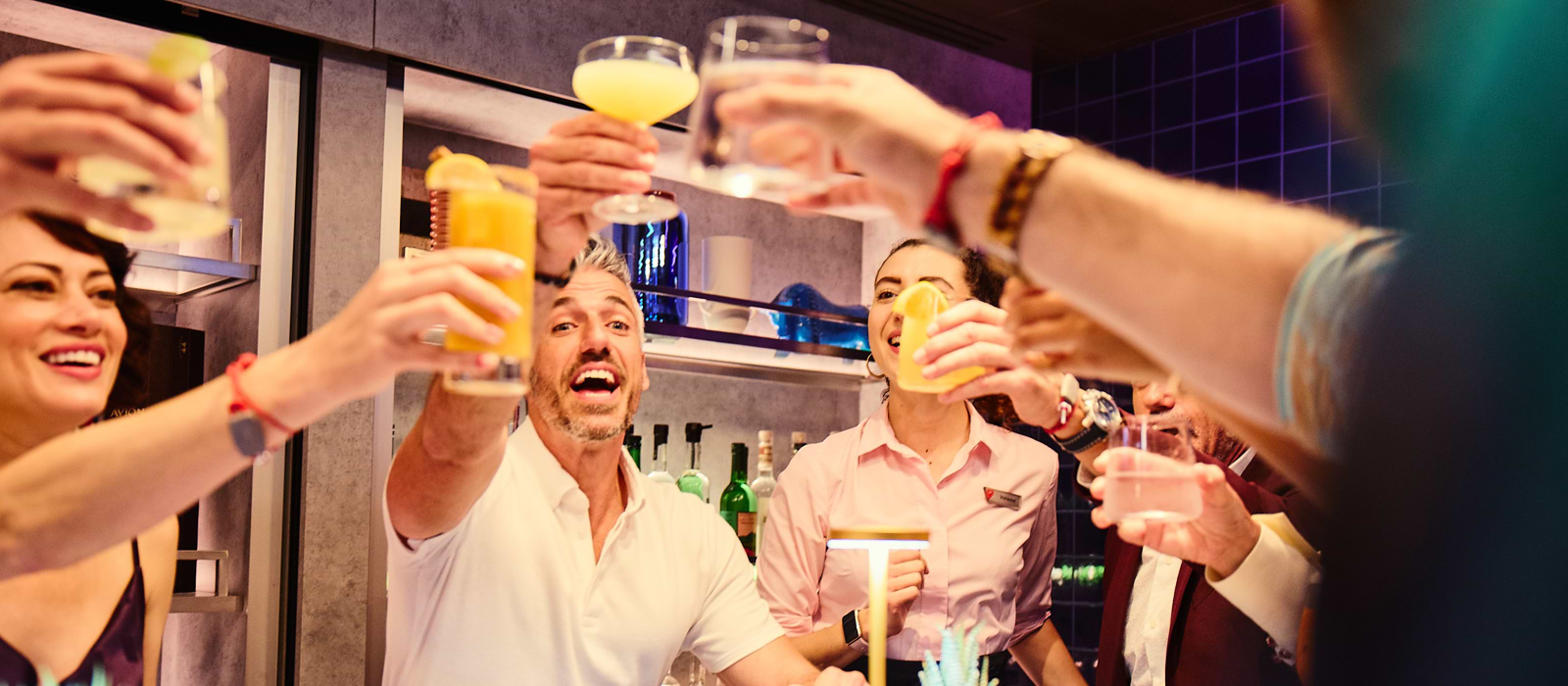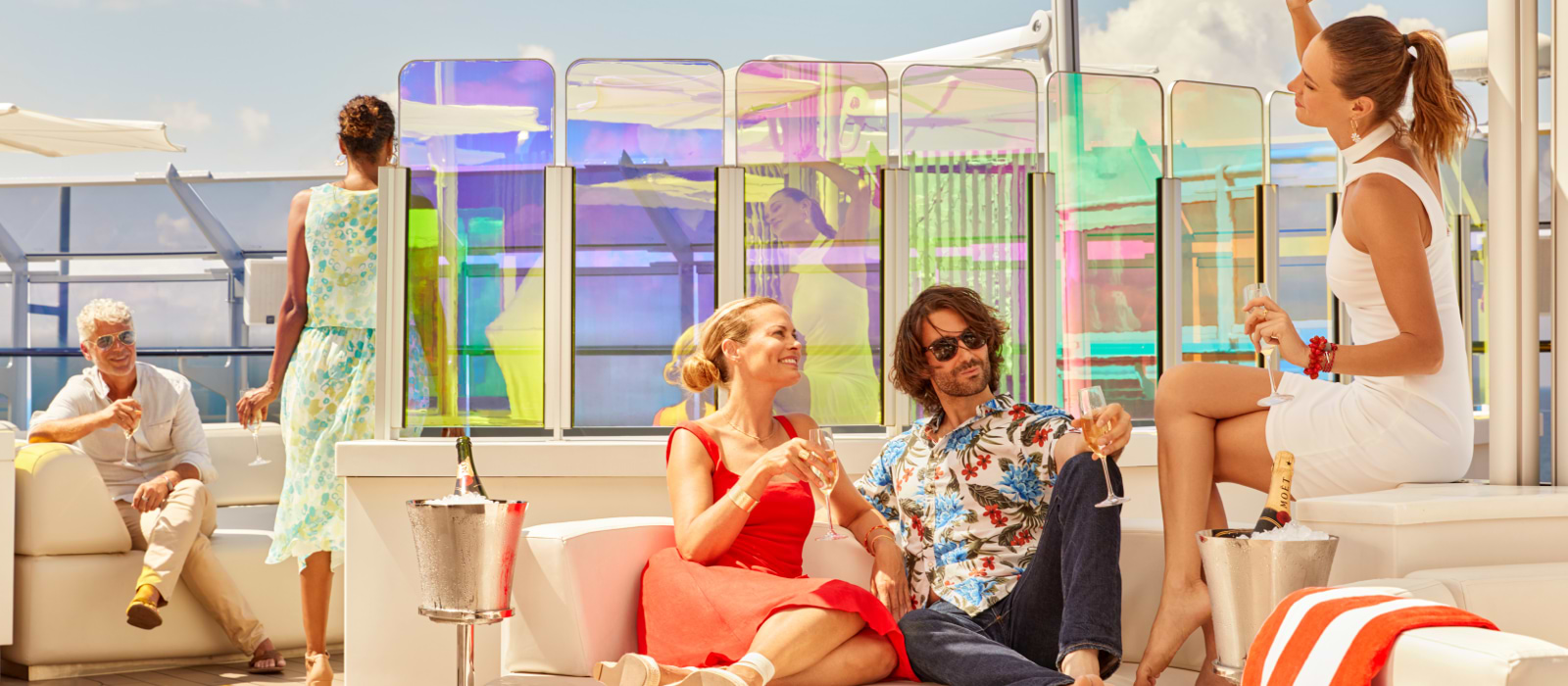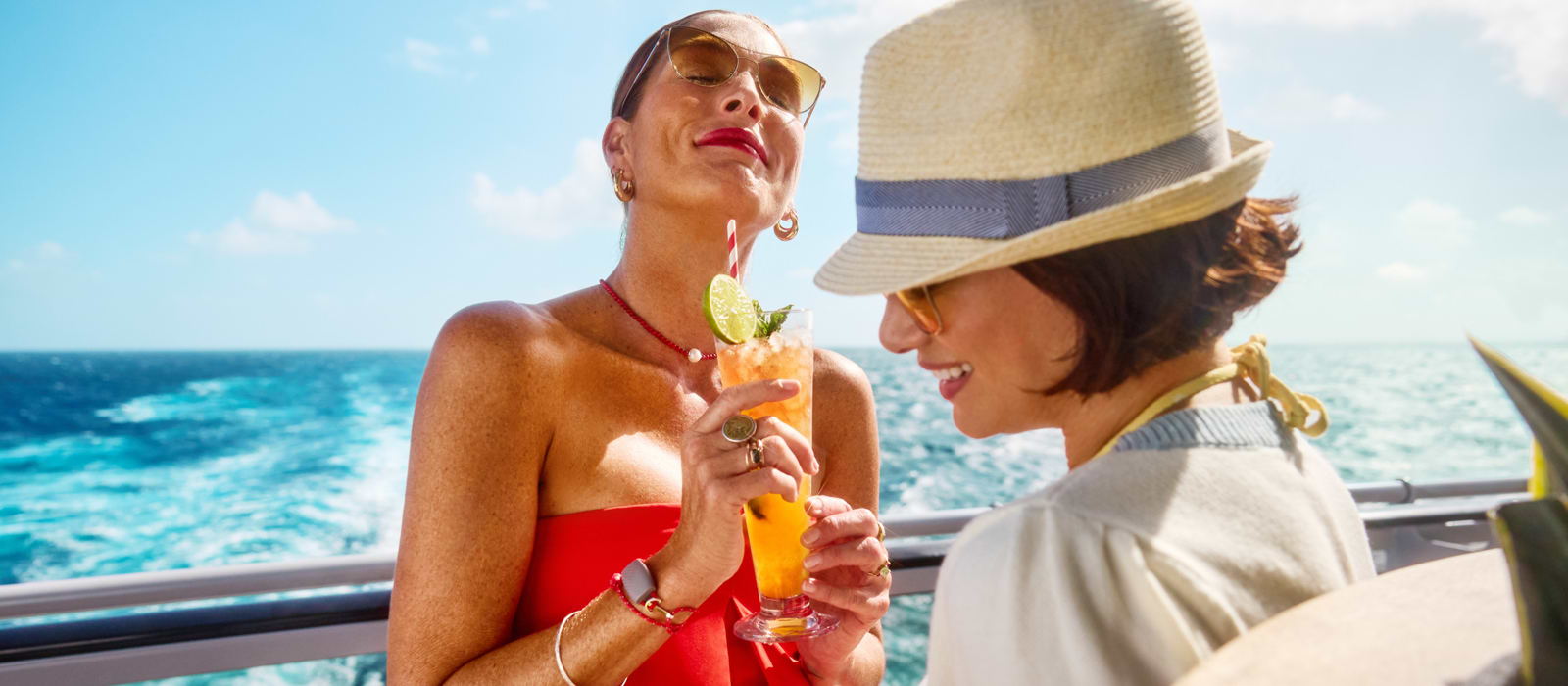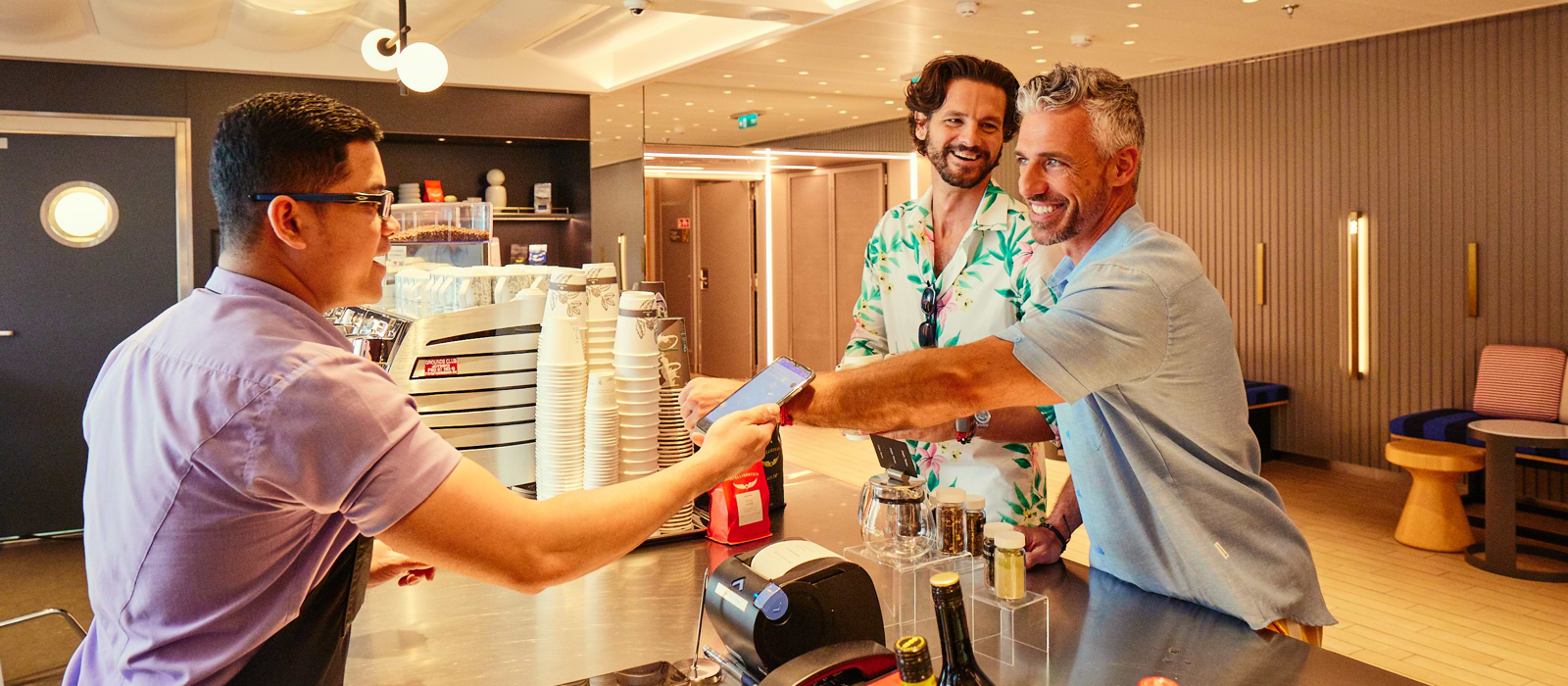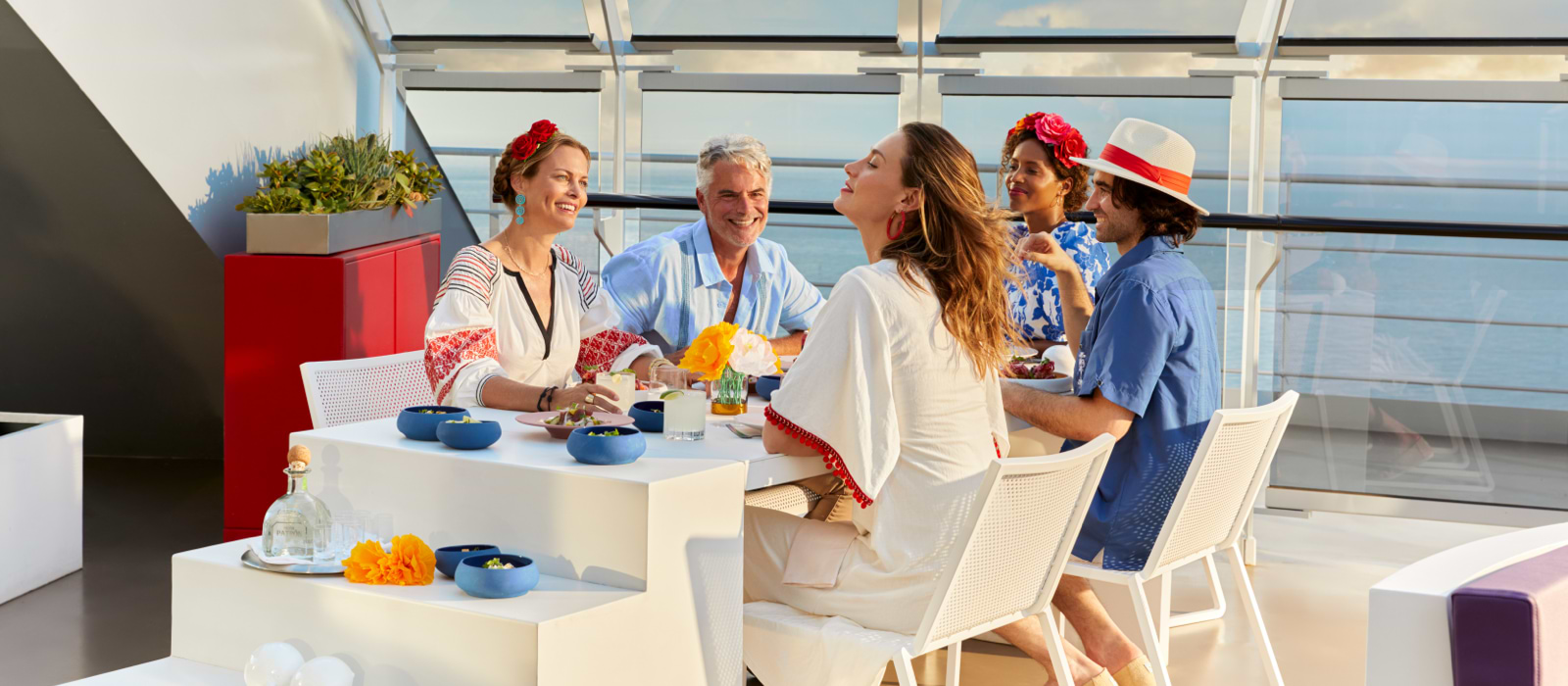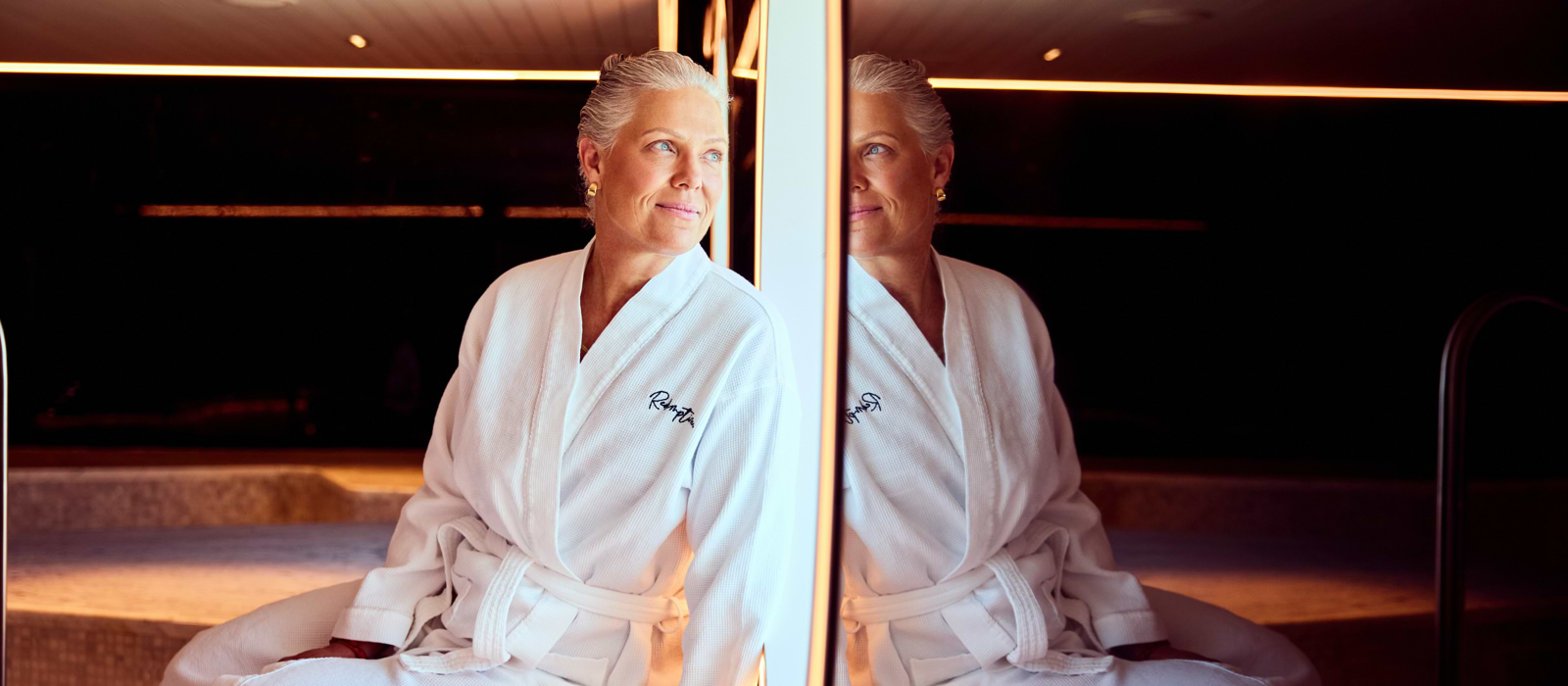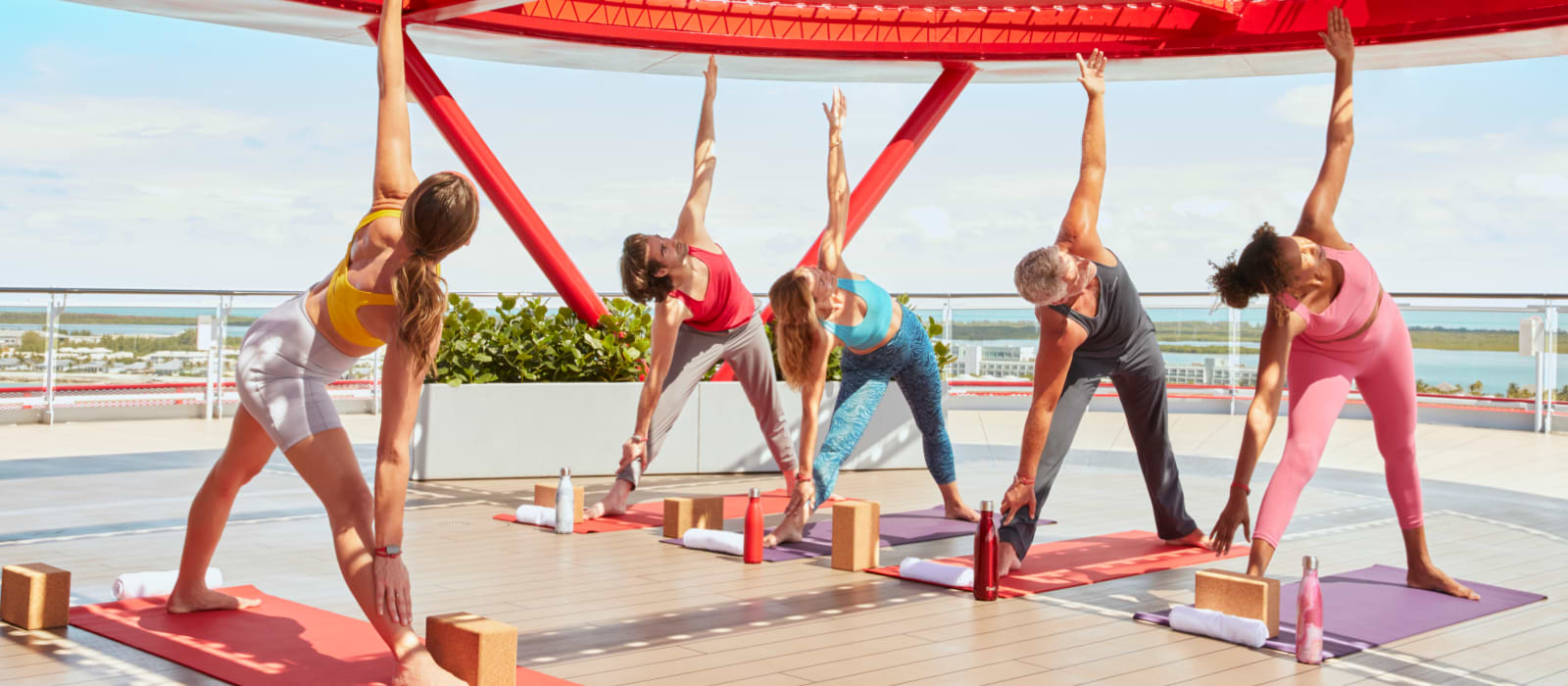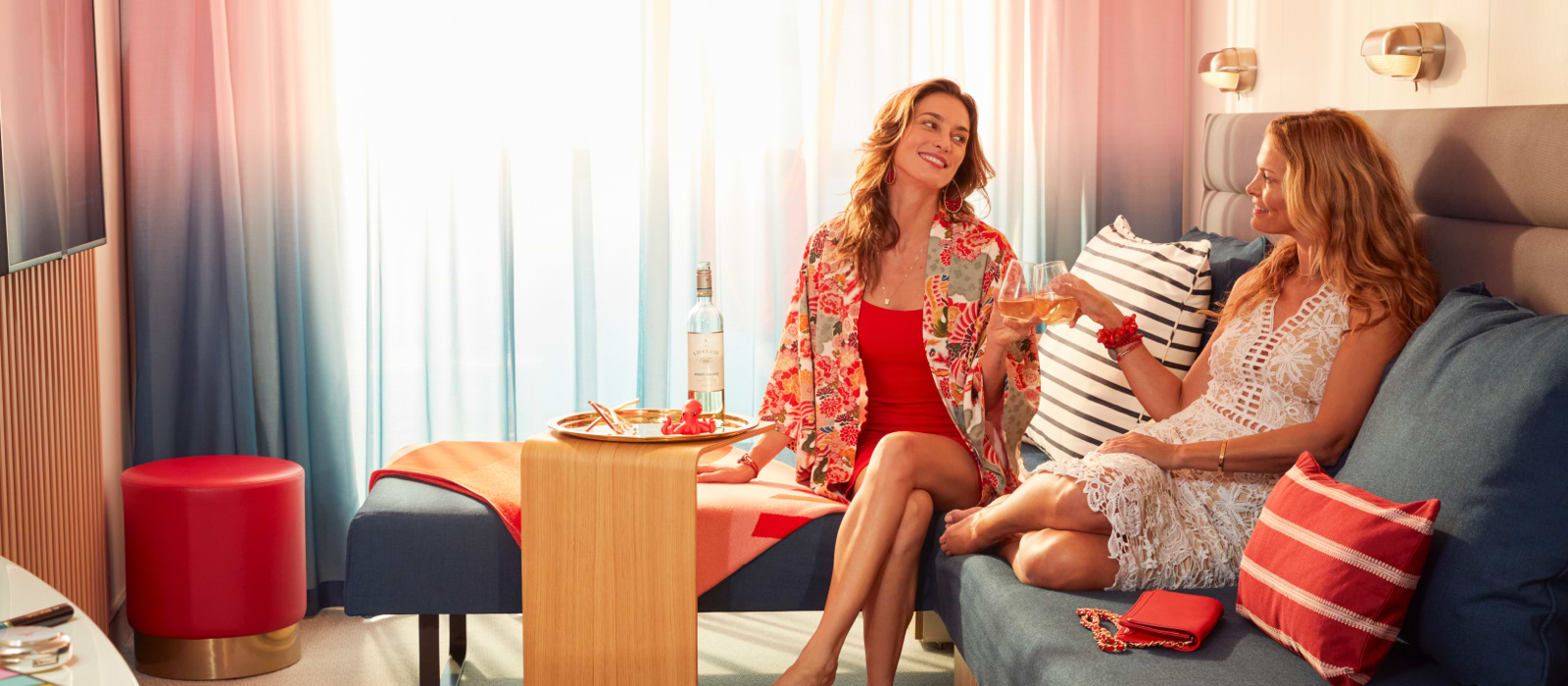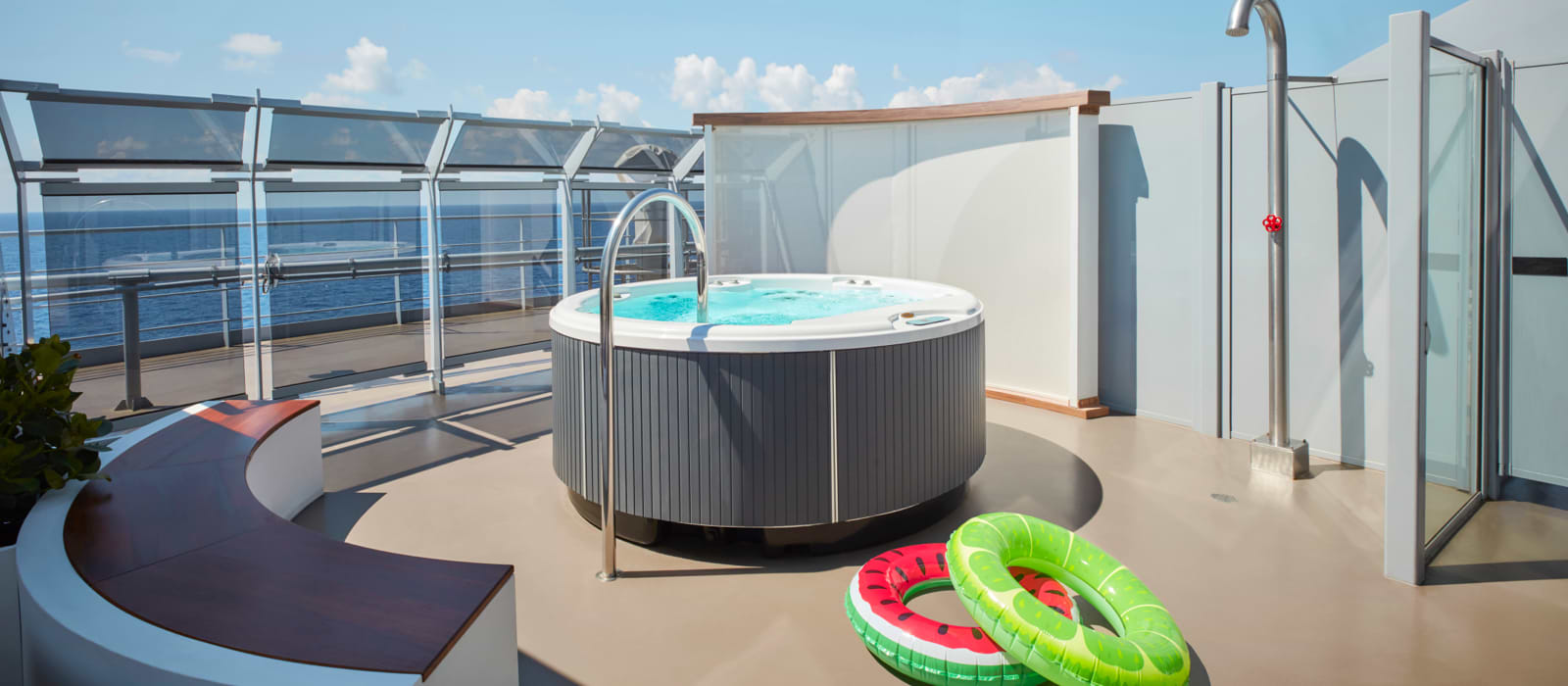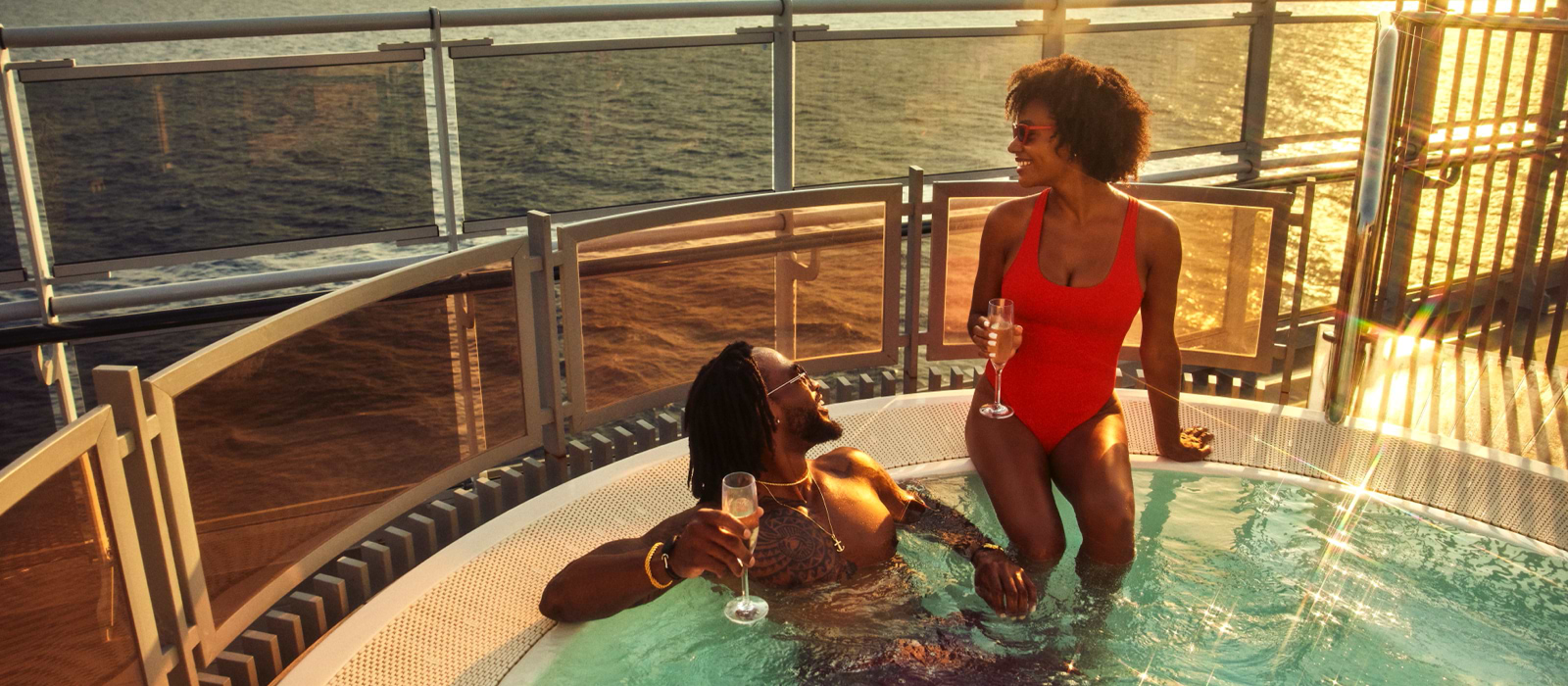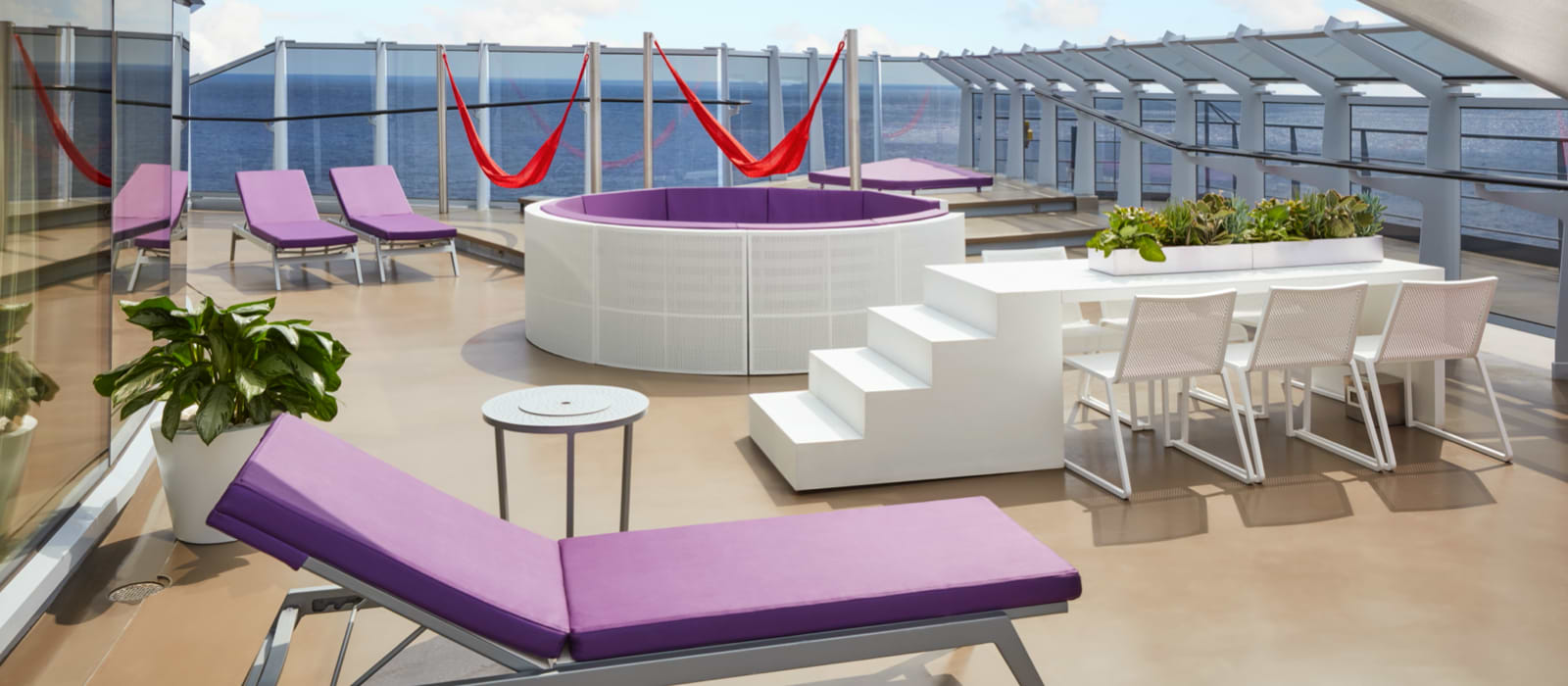 Rejuvenation meets exhilaration
From getting pampered to popping champagne, what's happening on our cruise ships (way) above deck.
Just the facts and ship stats
If you find yourself competing in one of our trivia events, here are some Virgin Voyages cruise ship stats that could win you the champion title.
From decadent dinners to drenched-in-red afterparties, reconnect with your plus one, best friends, and yourself to celebrate life's sweetest moments aboard our 100% adults-only voyages.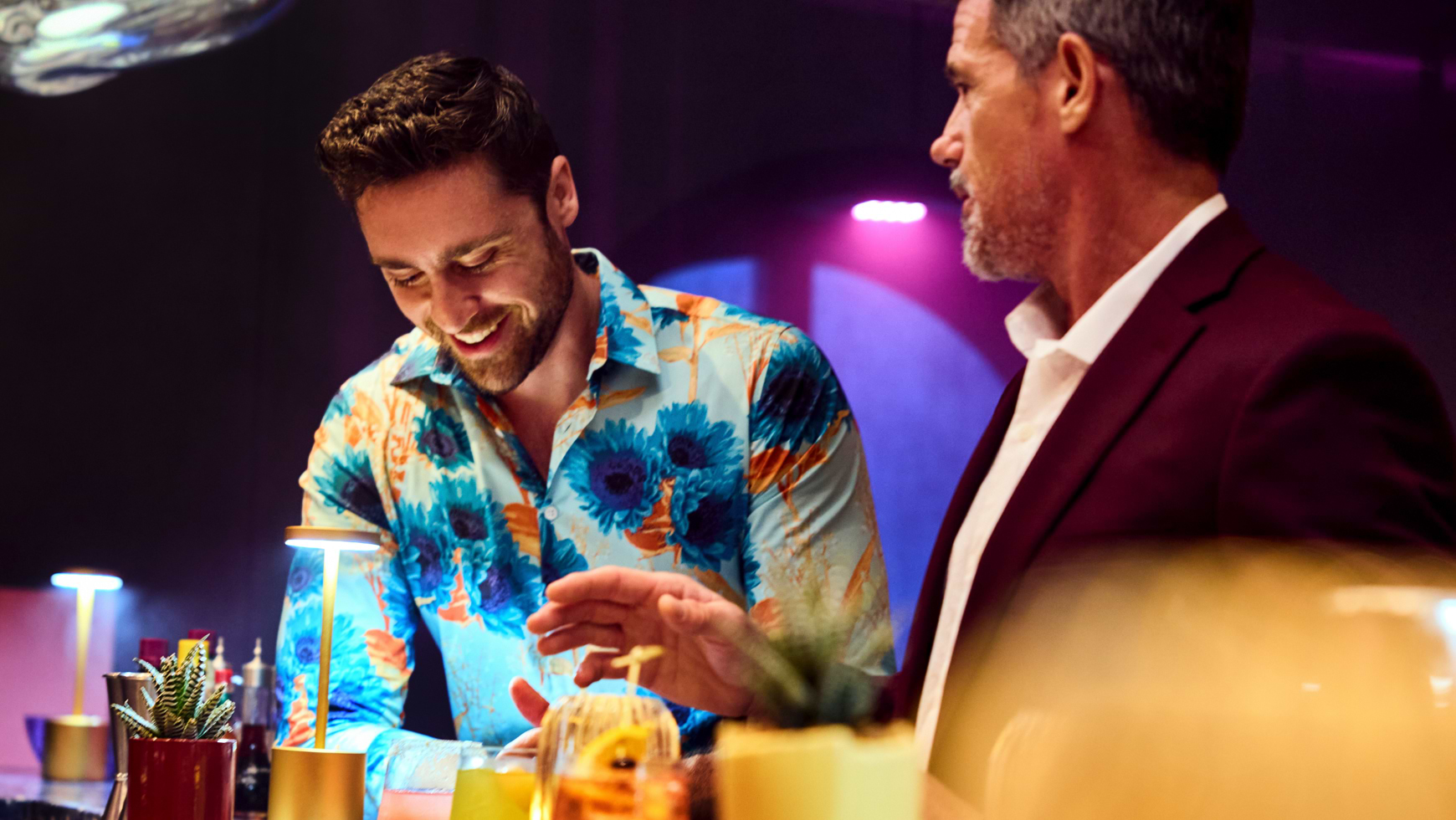 Watch. Dim. Order-in. We're not saying stay in bed all day — but with a tablet in every cabin and our Virgin Voyages App on hand, we wouldn't blame you if you did. With the push, press, and swipe of a finger, you can change up the vibe with mood-match lighting, watch the latest (and classic) movies, and order ShipEats — all while staying completely horizontal.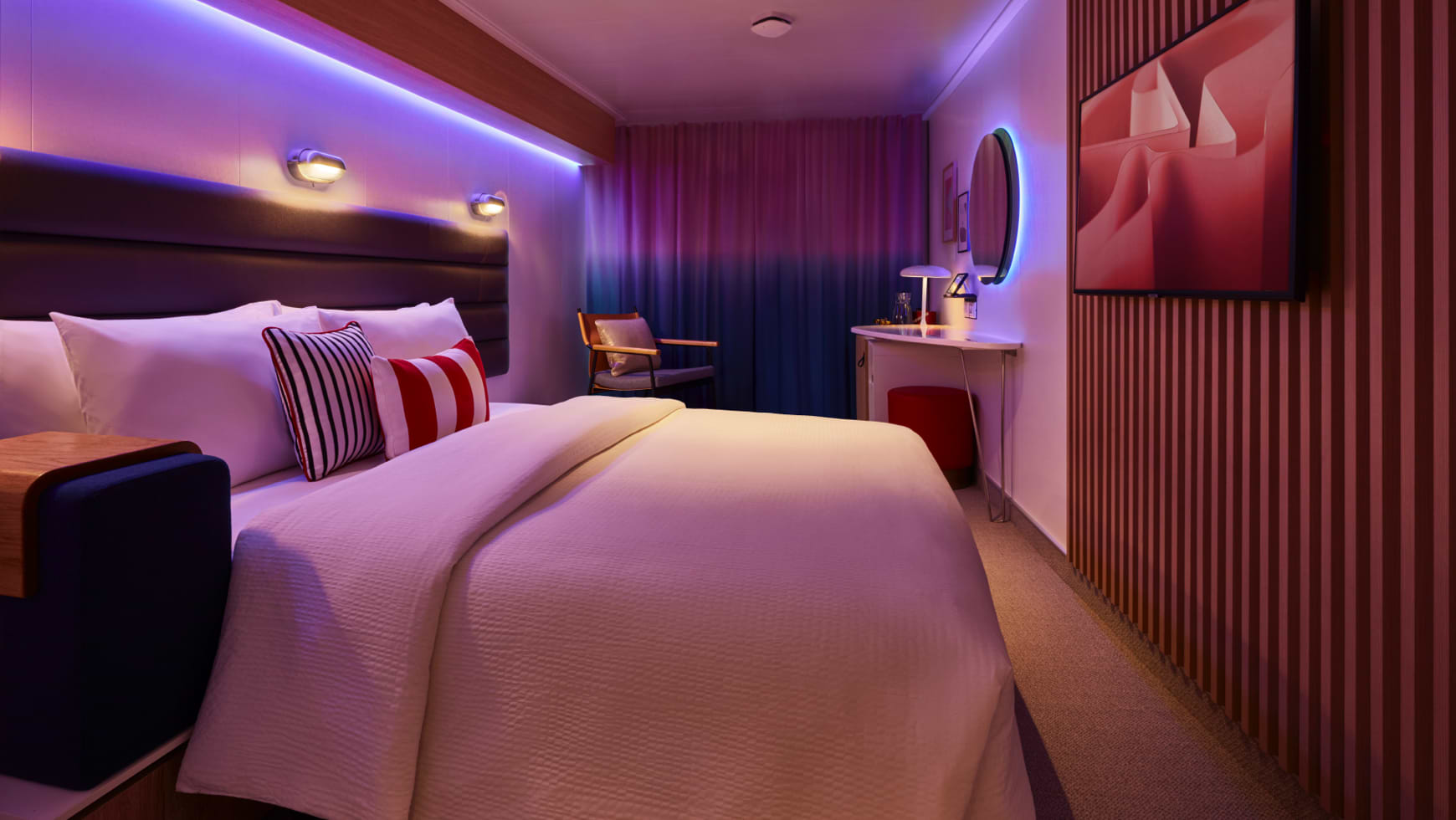 Restoring ocean health and building positive relationships in our communities is part of our brand's DNA. Using sustainable technology, banning single-use plastics, and thoughtfully sourced food — are just some of the ways Virgin Voyages plans to care for (while still enjoying) our planet.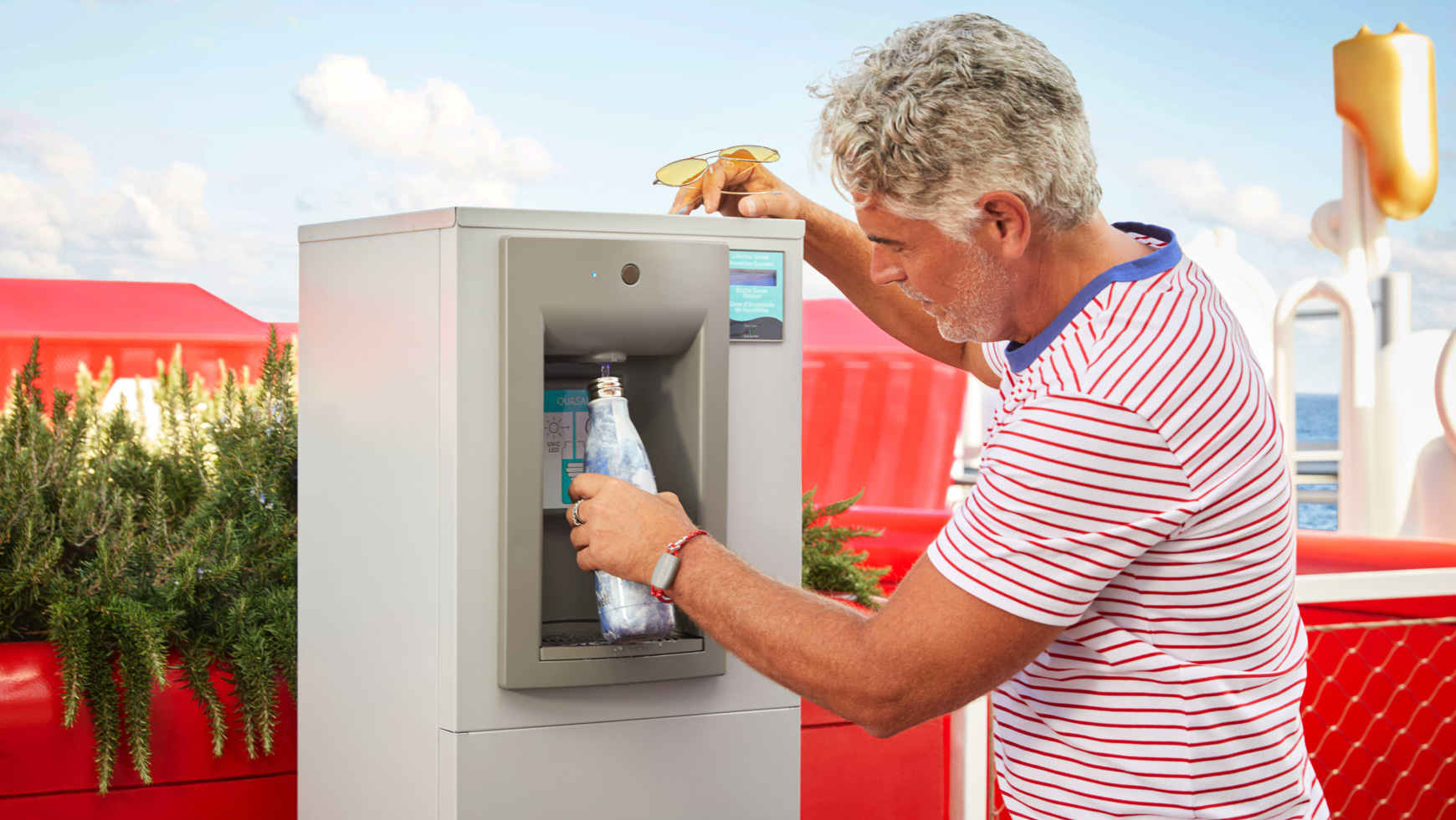 Be the first to get our exclusive deals + onboard happenings
Oops, something went wrong. Please try again or visit our Contact Us page. You can also:
Check you've typed your email address correctly.
Make sure you've checked the signup box.
Success!
You've successfully signed up for our email list... You're in for some treats.
We architect our emails as carefully as we do our ships.
Please enter a valid number
Sorry, there's something wrong
Woop, woop, you're signed up!
...your inbox won't know what hit it 💃🕺