Virgin Voyages' guide to Piraeus (Athens)
From making history to the modern-day shuffle.
Piraeus (Athens)
An intersection of the past and present
Athens – Europe's action packed, oldest capital, considered to many as an archaeological theme park. As you approach the port of Piraeus you'll find its entryway lined with visitors eager to be catapulted into one of the most exciting spectacles on the planet.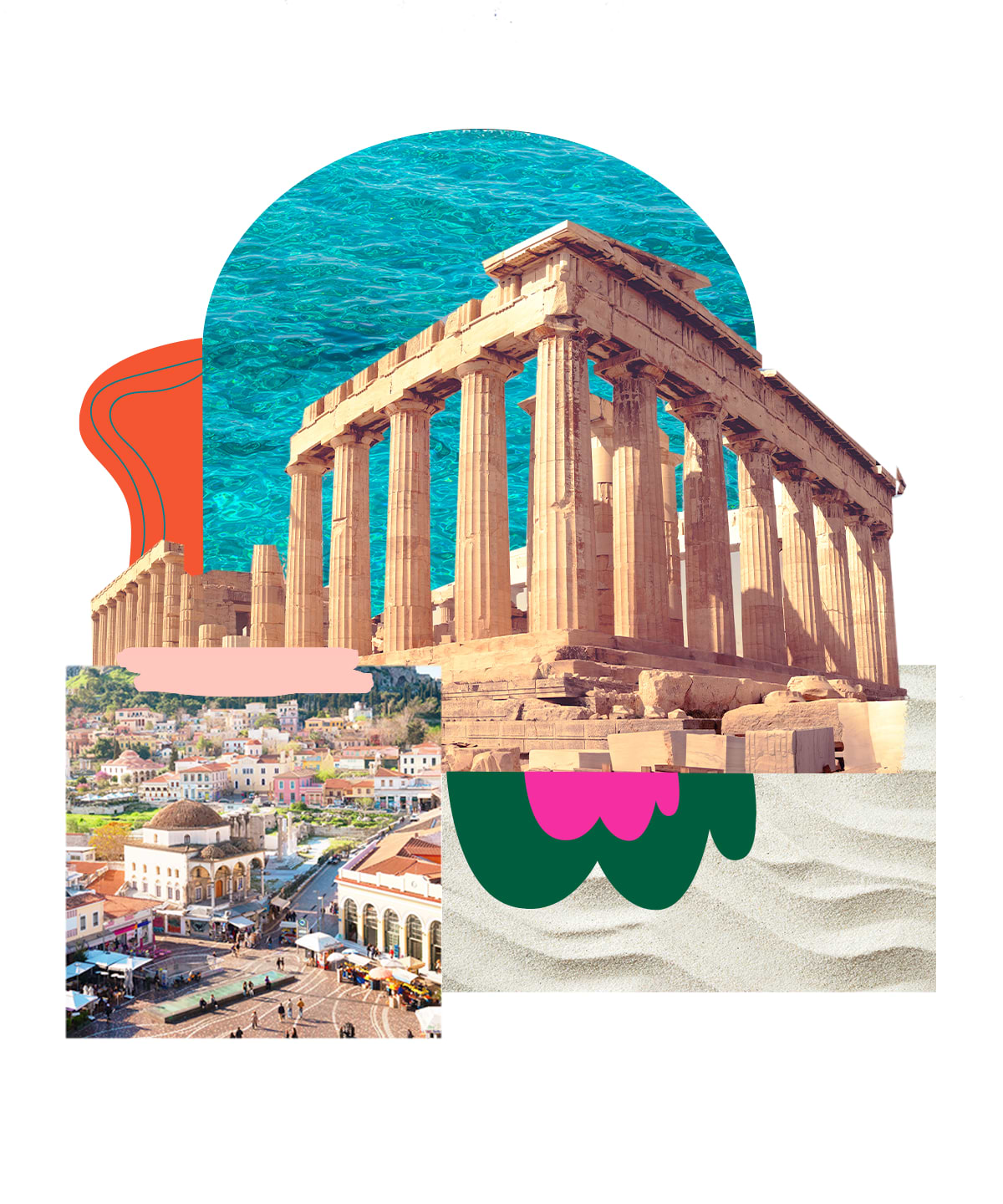 Shrouded in myth and legend, it's hard to take a step in Athens without stepping directly into history. Temples, shrines and statues pepper the ancient city, each dedicated to various iconic Greek luminaries – such as the original protectress of the ancient citadel, warrior goddess Athena – or Poseidon – the God of the sea. Look up towards the world famous Acropolis from the shop-and-cafe-lined boulevard and feel a sense of speechlessness that will continuously pop up throughout the day.

A sensational hub of culture and wonder, Athens will simply enliven your soul. Take in the architectural masterpieces and timeless works of art that have stood through fallen kingdoms, various leadership and natural disasters beyond our imagination. Wander the ground of the Erectheon, Proplyea and the iconic Parthenon while absorbing the pulse of the bustling city. Make your way down the energy-charged pedestrian walkways and peruse the countless markets, shops, tavernas and cafes that call Athens home.

Whether you're looking for the historical sightseeing adventure of a lifetime, to tour a vineyard that doesn't only produce exquisite wine, but balsamic vinegar, or to simply relax with a perfected traditional Greek recipe, a condensating glass of wine and a stunning view from the comfort of one of the city's many al fresco cafes – in Athens, there's something for everyone.
Shore Excursions
Democratic republic of captivation
A city so historic — it invented the word
Pre-Voyage ATH Airport Transfer to La Plaka
For Sailors arriving early, spend free time exploring one of Greece's oldest neighborhoods, with an additional transfer service available closer to your scheduled boarding time. As for your bags — they'll be sent to your cabin so you can explore Athens hassle-free.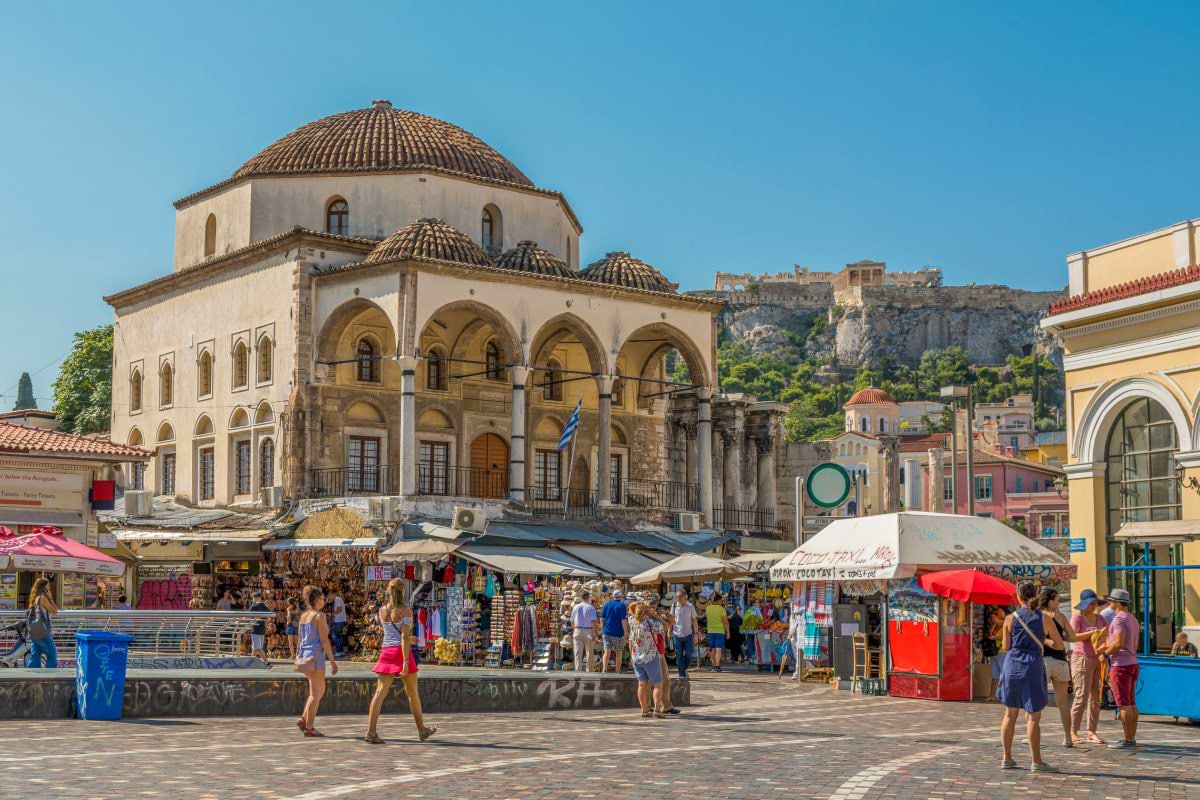 Post Voyage: Athens Acropolis & Airport Drop-off
Take a scenic drive and walking tour of the Acropolis before heading to the airport. Passing by both ancient and modern marvels, you'll see The Temple of Zeus, Hadrian's Arch, the former Royal Palace, and much more. Then it's up to *the* Acropolis — the ancient citadel that has stood the test of time for millennia. Walk through its stunning Propylaea entryway, spot multiple landmarks, and finally, the Parthenon — the magnanimous temple dedicated to the goddess Athena that overlooks the city.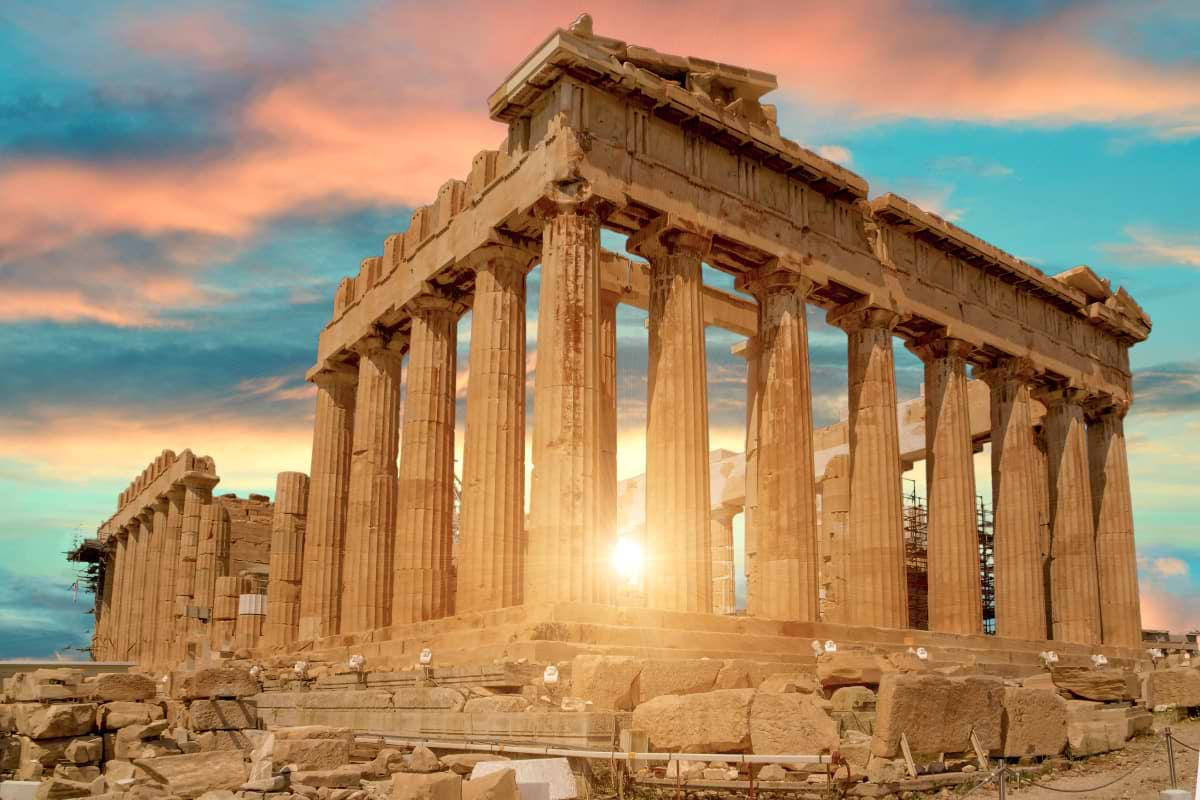 More Shore Things for your wishlist...
We have even more in our curated catalog for Greece.
Keeping up with the times
The first modern art museum opened in 2000 — only 20+ years ago.


The only thing you have to do to have an adventure in Piraeus, is to simply get off at the port. On the one hand it houses some of the top beaches, both public and exclusive, in the entire world, implementing a dreamlike, chic-seafaring vibe – and on the other, sits Athens. An urban mecca with a raw history of struggle and perseverance juxtaposed with its timeless cultural contributions of art, athletics, literature – pretty much any -ology, -ory and -ism you've studied – only here it's not just pictures in a textbook.

Here, every variety of government has presided, from democracy to fascism, autocracy to communism; echoes of an anarchist past collide with current bohemian-thinking creatives, presenting themselves in the physical on the streets of the locals-only Exarchia neighborhood. Sailors looking to reconnect with Mother Nature can venture a short 25mi/40km outside the city center where culture is defined by the natural world. A world that can be celebrated while hiking through dense verdant forests, crystal water springs and even crossing over the Corinth Canal.

Whether you're venturing to Athens to reconnect with the Earth, history or with yourself, whatever you seek out is waiting for you just beyond the port of Piraeus.
Set sail the Virgin way and find a new approach to cruise vacations. Select a cruise itinerary and let's sail.
Be the first to get our exclusive deals + onboard happenings
Oops, something went wrong. Please try again or visit our Contact Us page. You can also:
Check you've typed your email address correctly.
Make sure you've checked the signup box.
Success!
You've successfully signed up for our email list... You're in for some treats.