Virgin Voyages' guide to Toulon
Originally a fishermen's village, Toulon is France's second-largest naval port and a gateway to charming towns in Provence.
Toulon
A hidden gem in the French Riviera
The French Riviera, or Côte d'Azur — as the locals call it — is the crown jewel of the south of France. Its quaint yet world-renowned towns grant access to umbrella-dotted beaches and the lavender-rich countryside — making the French Riviera an alluring hotspot. But Toulon, found in the heart of the Riviera, often gets overlooked.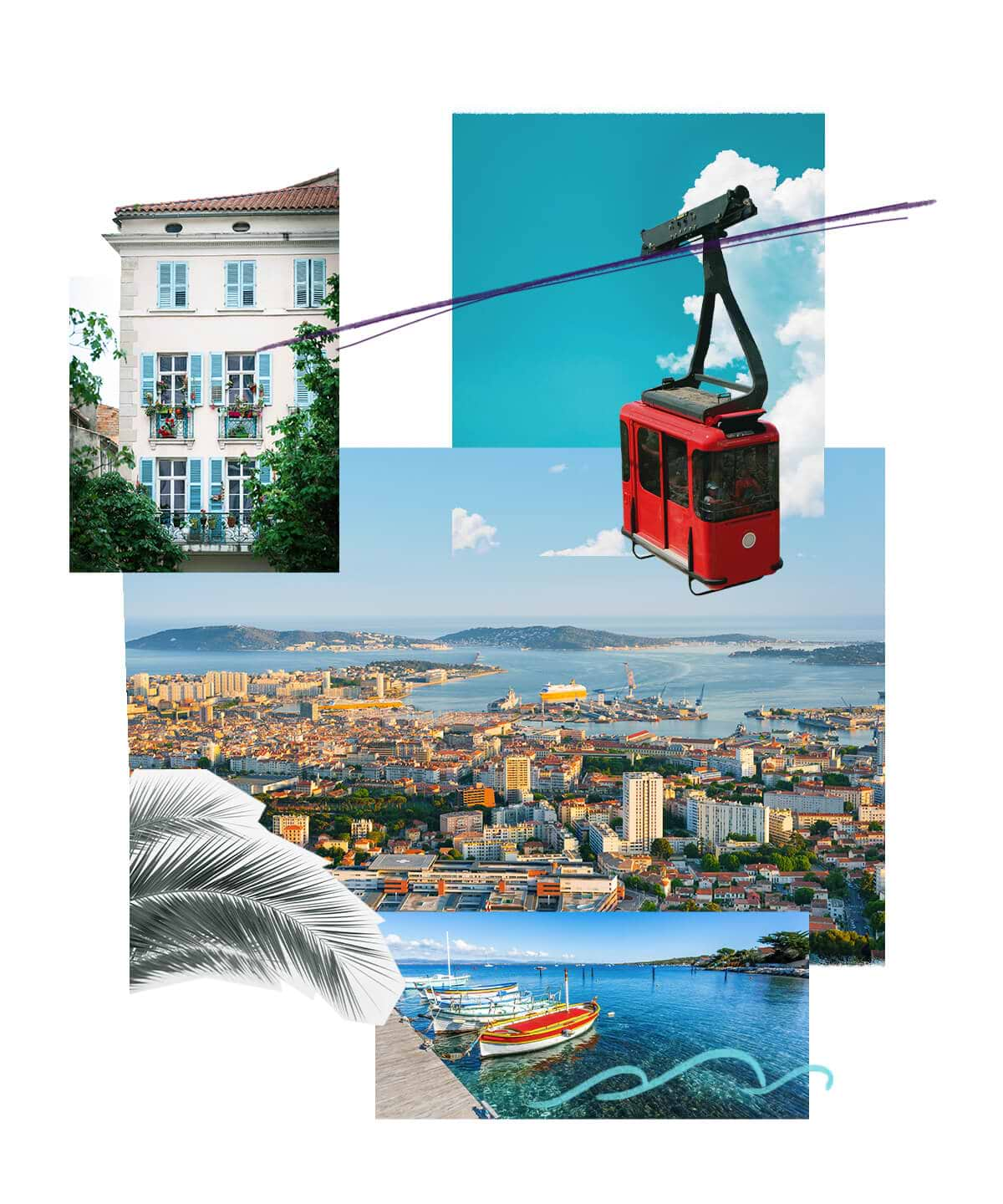 Toulon's deep naval history put it on the map, but its provencal market, new art scene, and sandy beaches make it a true hidden gem of the region. Sitting between Marseille and St. Tropez, Toulon is the ideal port to fulfill all of your French Riviera fantasies.
Toulon's claim to fame may be its proximity to Riviera towns like Sanary-sur-Mer and Bandol, but its own shining attraction is the Rue Des Arts district — a network of streets and alleyways lined with murals, galleries and bars. If you'd prefer to admire the natural beauty, you can ride the bright red cable car to Mont Faron for access to winding hiking trails and sweeping views of the bay.
Shore Excursions
Tou do. Tou view. Tou pursue.
Boat Ride Through Calanques
Cala-what? Calanques are natural steep-walled inlets that look like canals. You'll get to know their crystal-blue water and limestone walls on a tour of the calanques in Sanary-sur-Mer. After a 30-minute drive to Sanary-sur-Mer, you'll embark on a boat to cruise through the canal-like inlets including Port-Miou, Port-Pin, and En-Vau. After the boat ride, explore the city of Sanary-sur-Mer and enjoy a glass of wine in a waterfront cafe for a quintessential port town experience.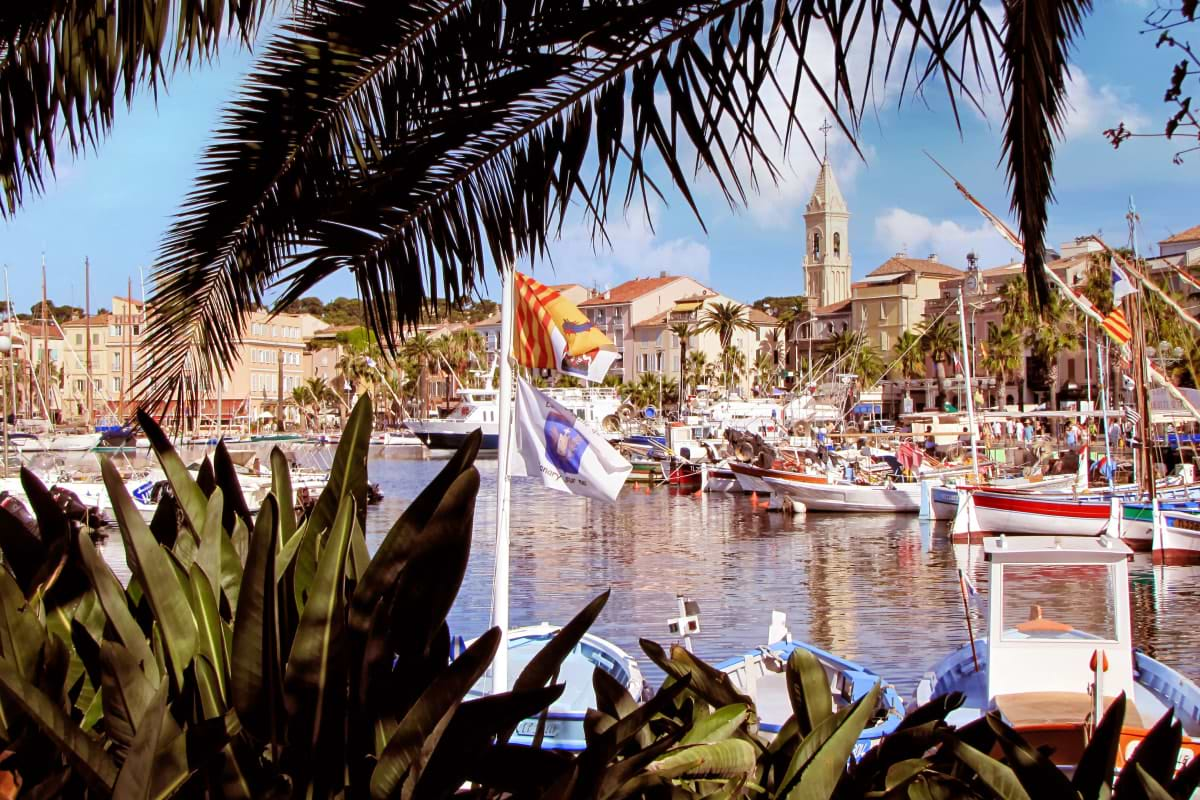 Set sail on the Gulf of St. Tropez, the watering hole for the world's most glamorous people (and yachts). Get a glimpse of St. Tropez and Ste-Maxime from the water. If the seas are calm, the crew will drop the anchor for you to swim, kayak, or stand-up paddle board (it'll be hard to choose just one). Or, sit back, relax and enjoy a light lunch. After your sailing, your guide will take you on a walking tour of the port and old harbor, plus save extra time to explore on your own.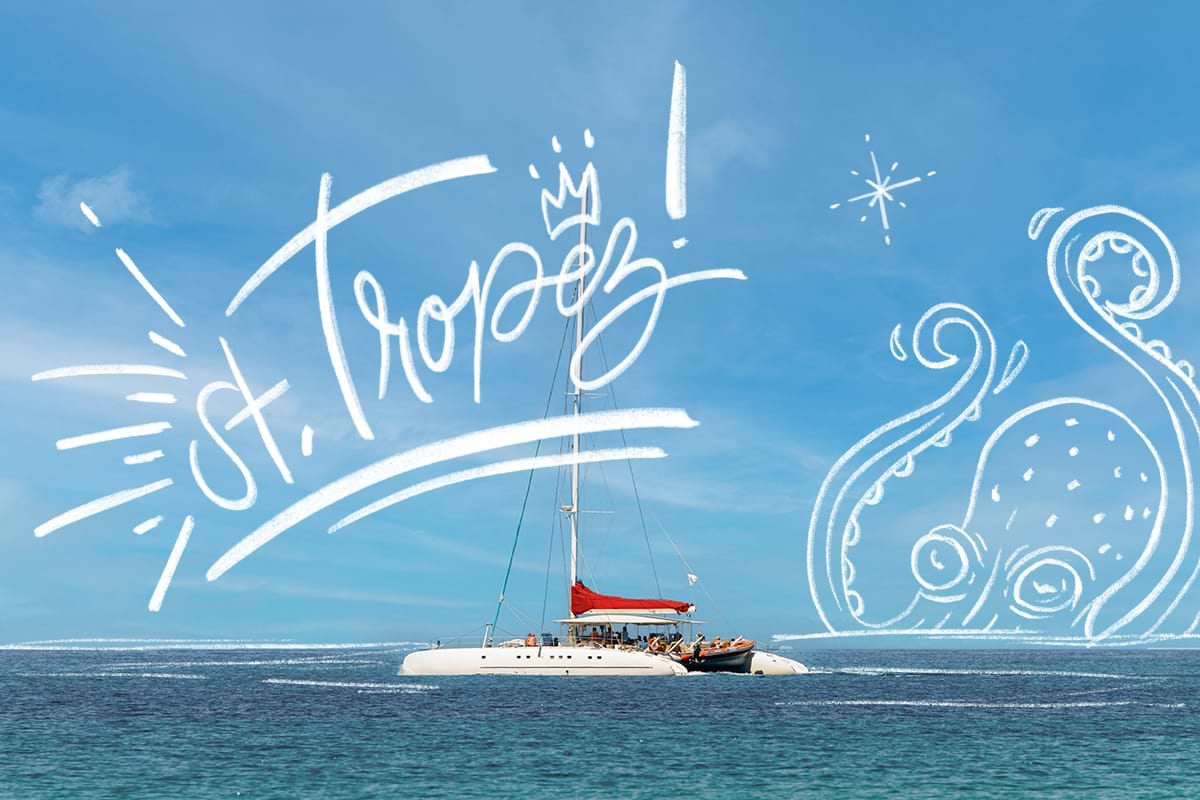 Ride on an electronic bike through Le Castellet in the Provençal countryside. On the two-hour cycling tour, you'll pass vineyard after vineyard as you cruise through the countryside. After saying goodbye to your bike, you'll visit one of the vineyards with a wine expert for a tasting.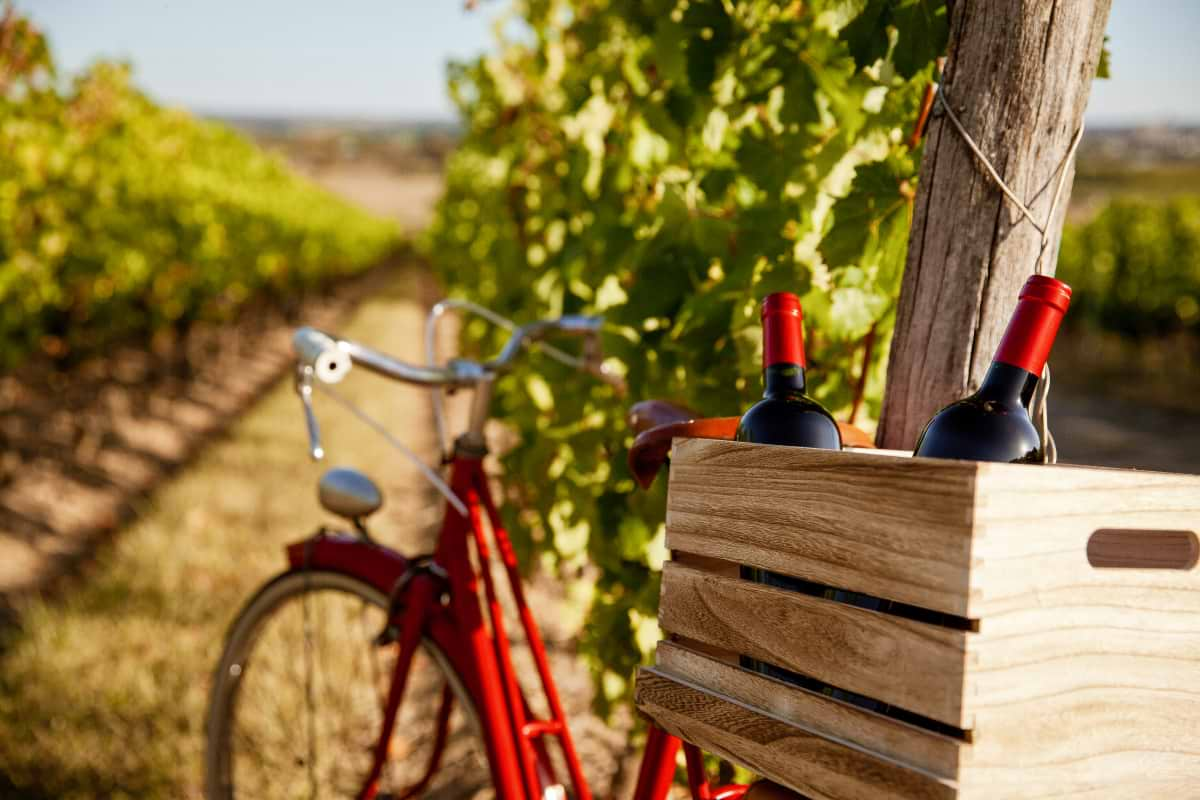 More Shore Things for your wishlist...
We have even more in our curated catalog.
Naval legacy
The French Navy has been based in Toulon for over 500 years.

With a natural harbor that shelters the city from the wrath of the wind and sea, Toulon houses fashionable yachts and small fishing boats alike giving it a luxurious vibe with working-class character. But because of its naval prominence, Toulon has been subjected to attacks throughout the centuries. Years later, Toulon is experiencing a well-deserved renaissance. With its sculptures, fountains and murals found between the streets and squares, and its market in Cours Lafayette with stalls hailing from all over the Provence — culture thrives in Toulon. Whether it's the vibrancy of the city streets, the endless stretch of beaches, or its seemingly serendipitous location with easy access to the rest of the French Riviera, once you've experienced Toulon, you can't help but feel a pull to return for more.

Just a quick insider tip — the market in Cours Lafayette is closed on Mondays, but with so many incredible Shore Things to choose from, every day in Toulon offers plenty of opportunities for immersing yourself in the local atmosphere.
Set sail the Virgin way and find a new approach to cruise vacations. Select a cruise itinerary and let's sail.
Be the first to get our exclusive deals + onboard happenings
Oops, something went wrong. Please try again or visit our Contact Us page. You can also:
Check you've typed your email address correctly.
Make sure you've checked the signup box.
Success!
You've successfully signed up for our email list... You're in for some treats.