Virgin Voyages' guide to Cozumel & Playa del Carmen
Balancing sunlit mornings and effervescent nights out is par for the course on the eastern shores of Quintana Roo.
Cozumel
The 3-in-1 Mexican destination
If you go beyond the expected in Cozumel, you'll find thriving ecotourism efforts, unspoiled whitesand beaches, and a coast lined with the miles-long Meso-American Barrier Reef — home to some of the most stunning coral reef formations and sea creatures in the Caribbean.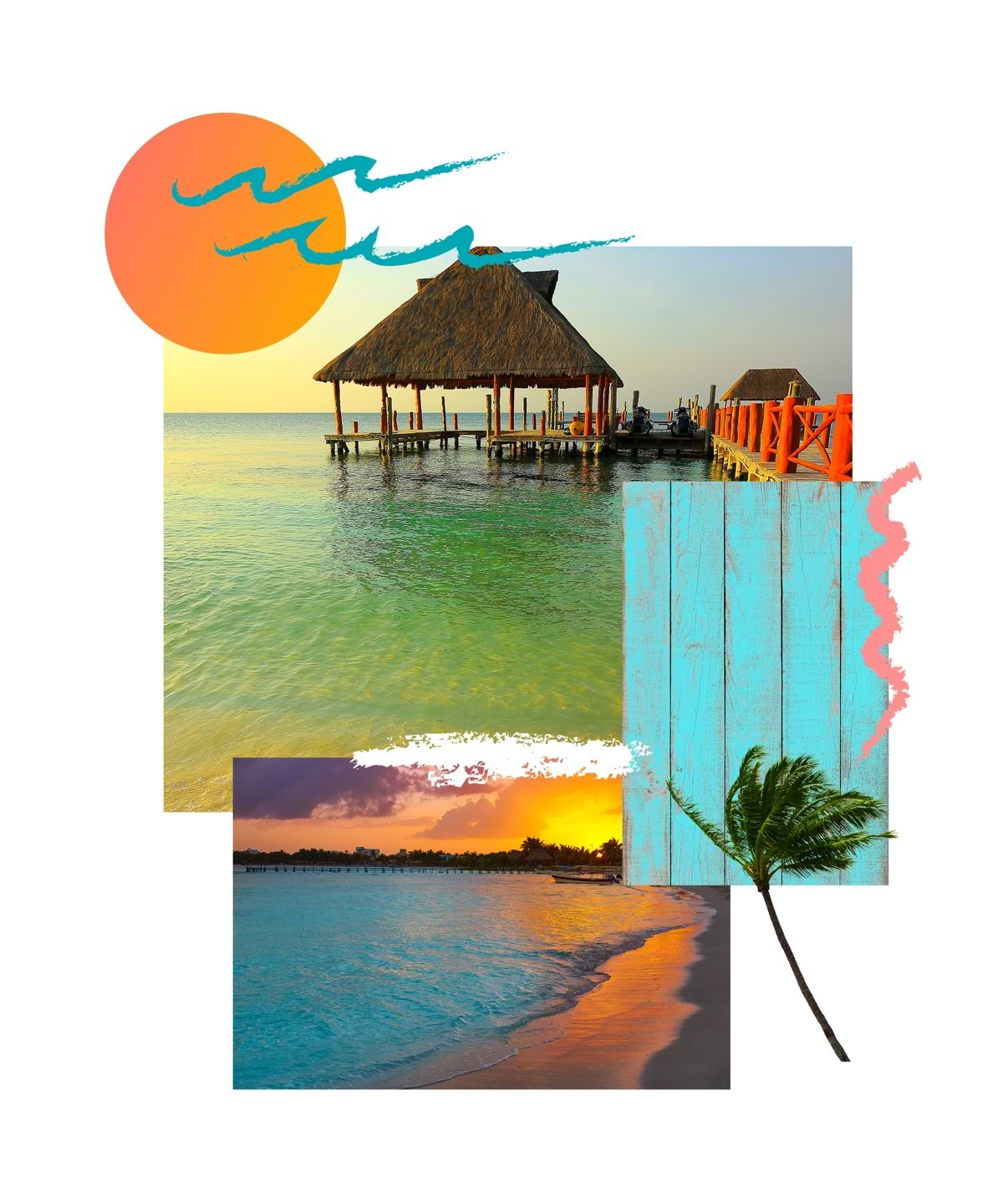 But the added luxury lies in Cozumel's close proximity to Playa del Carmen and Tulum. Across the water from the electricity of PdC and a stone's throw from the artists haven and bohemian escape of Tulum, arriving here comes with a wealth of options and opportunity. Deciding where you want to be, what you want to see, and who you want to be can change with the Caribbean wind. And so can your plans.
The Musts
What to do in Quintana Roo
Attention adventurers and thrill seekers: Xcaret, a nature park, is jam packed with activities to pump up your adrenaline and guarantee a good time. Join Xcaret at Xplor to go deep into the underground world and explore caverns filled with stalactites and stalagmites (some fancy names for ancient rock formations). Sail through the water-filled caves on rafts and take a dip if you dare.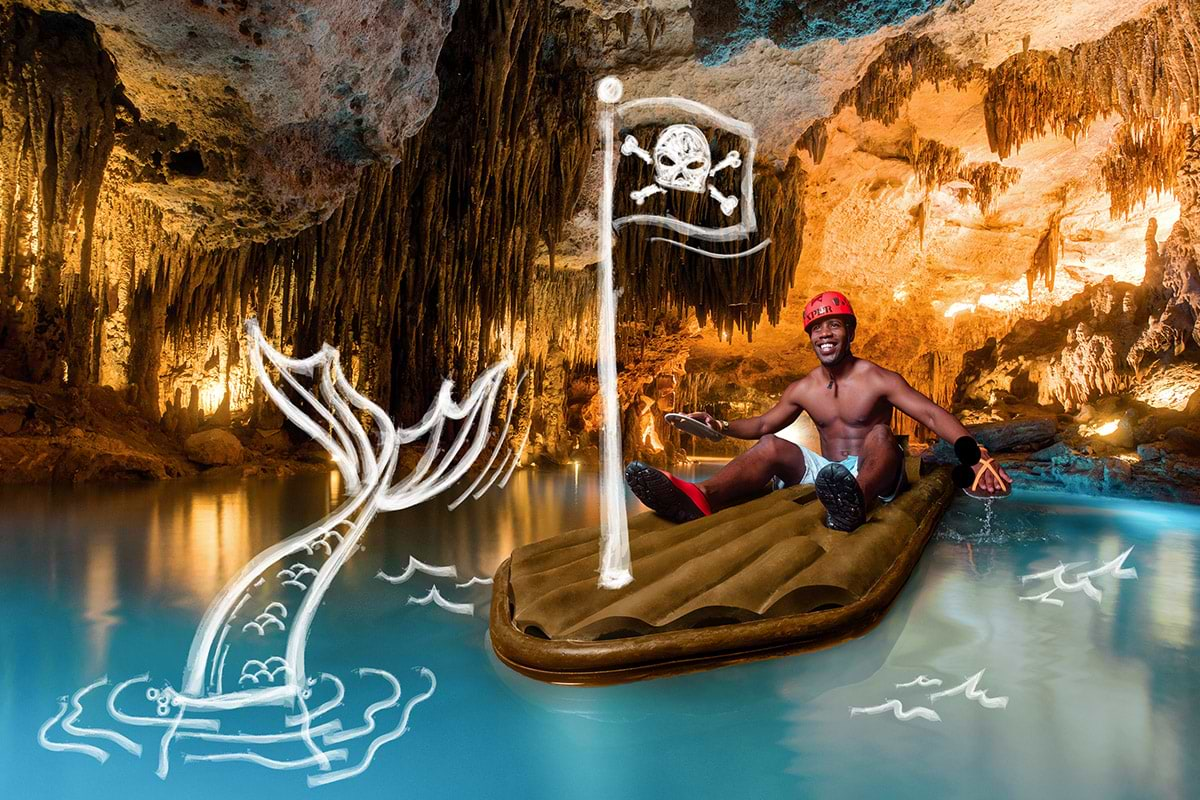 VIP Day at Anemona Beach in Punta Sur
At Cozumel's ecological reserve—Punta Sur State Park—you'll spend a leisurely four hours at the gorgeous Anemona De Mar Beach. At this undisturbed and gorgeous beach, you'll be able to snorkel, swim, play volleyball, sunbathe or just relax with a margarita in your hand. You'll also have an opportunity to see the famed crocodile sanctuary and climb to the top of a lighthouse for unrivaled views of the island.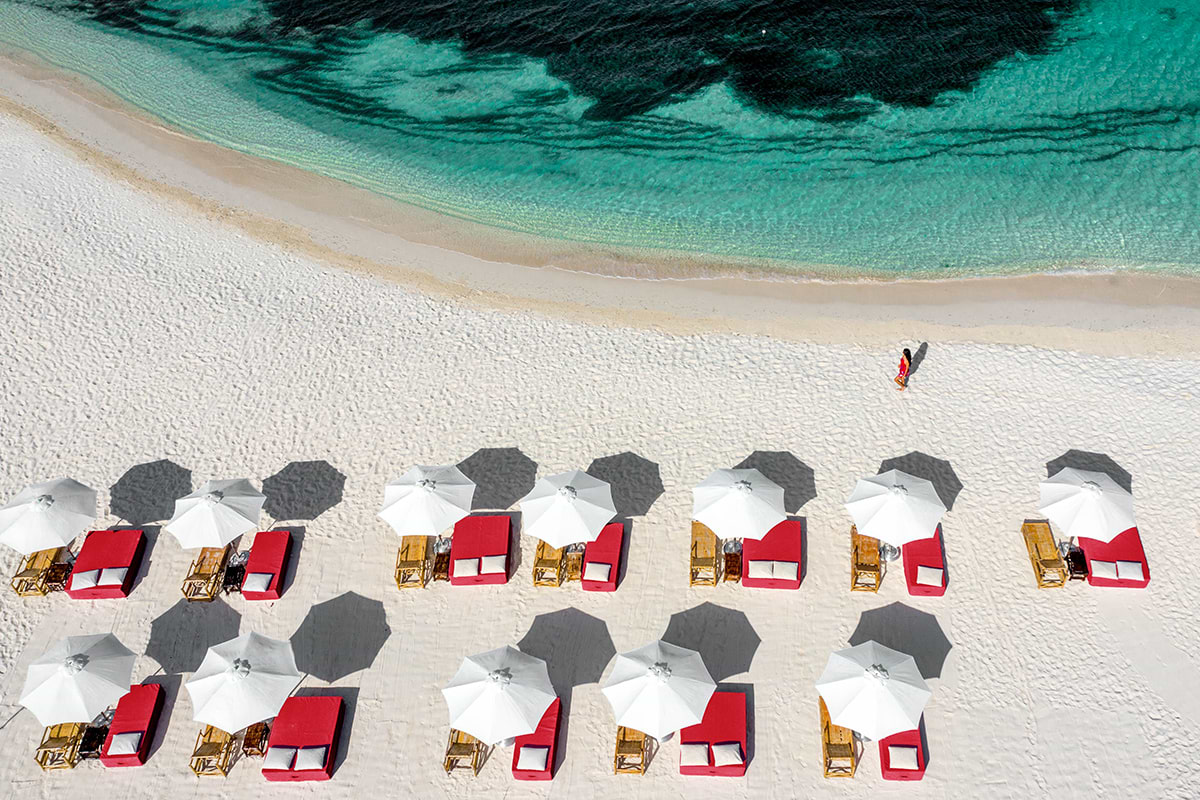 Chichén Itzá, Cenote Ik Kil and Lunch
Begin your journey with a narrated ride to the famous Chichén Itzá Mayan ruins. Learn about the Mayan ball game court, the temple of the Warriors and the Kukulkan pyramid. Afterwards, you'll have the opportunity to swim in the turquoise water of a natural and sacred cenote formation—considered by the Mayans to be the entrance into the underworld.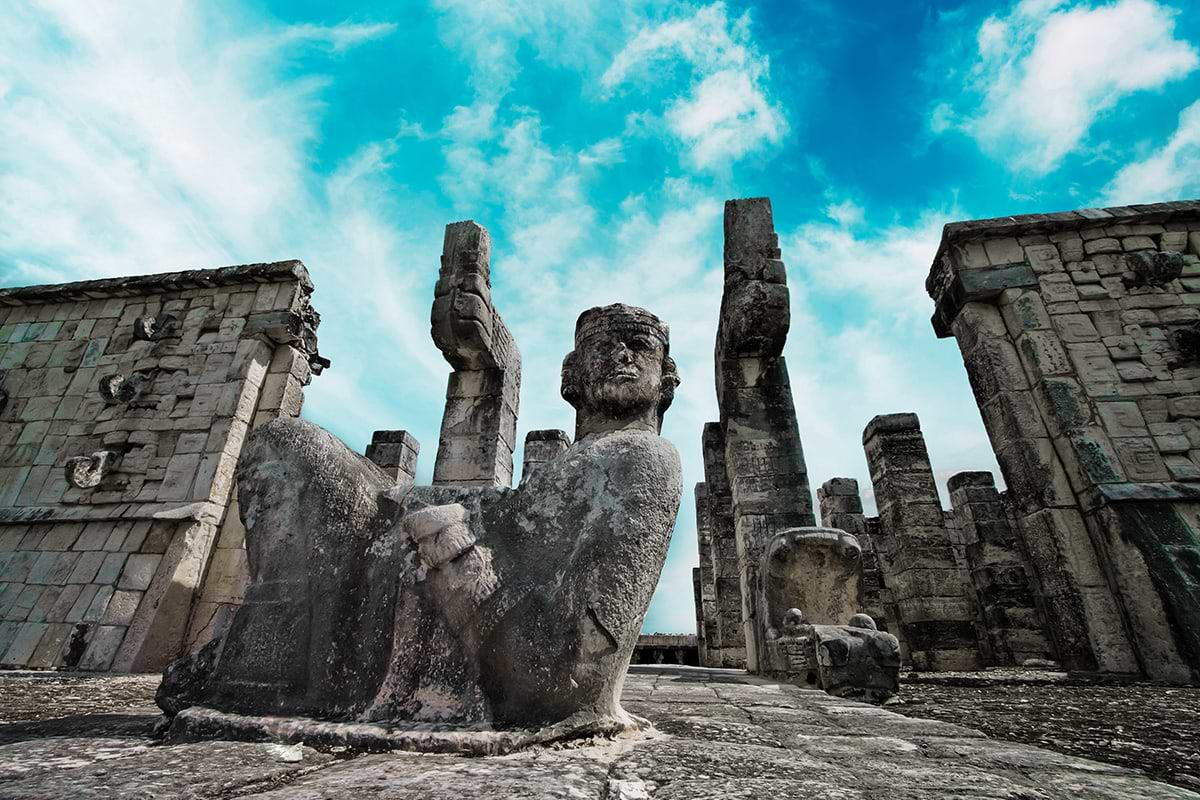 More Shore Things for your wishlist...
We have even more in our curated catalog.
Okay, but what is a cenote?
A natural well formed by the collapse of limestone — exposing water below.
Shore Excursions
The Amazing Secret River
Explore the region's most unique natural treasure—a series of caverns connected by underground rivers known as "Mother Nature's crystal museum."
DISCOVER MORE SHORE THINGS


Docking in Cozumel can often feel like you were let in on a secret that no one else knows — arriving somewhere with more possibilities than you could have ever imagined.
It's just not three destinations in one — it's three opportunities to explore a side of Mexico, and yourself, that you hadn't considered. In a world punctuated by constantly locking your future into your calendar, the freedom to choose, do, and explore whatever side of yourself shows up when you disembark — is an intoxicating concept worthy of your well-earned time off.
Set sail the Virgin way and find a new approach to cruise vacations. Select this special itinerary and let's sail.
Be the first to get our exclusive deals + onboard happenings
Oops, something went wrong. Please try again or visit our Contact Us page. You can also:
Check you've typed your email address correctly.
Make sure you've checked the signup box.
Success!
You've successfully signed up for our email list... You're in for some treats.