Virgin Voyages' guide to Key West
A haven for artists and sunset-seekers alike, the only poetic rival to the writers who called Key West home is the geography itself.
Key West
It's all a breeze in the keys
With it's fiercely independent personality and leave-your-last-name-at-the-dock attitude, Key West is a celebration of cultural collision — with Bahamian Conch, Cuban and African-American heritage permeating the spirit and inclusive philosophy of the island known as "One Human Family".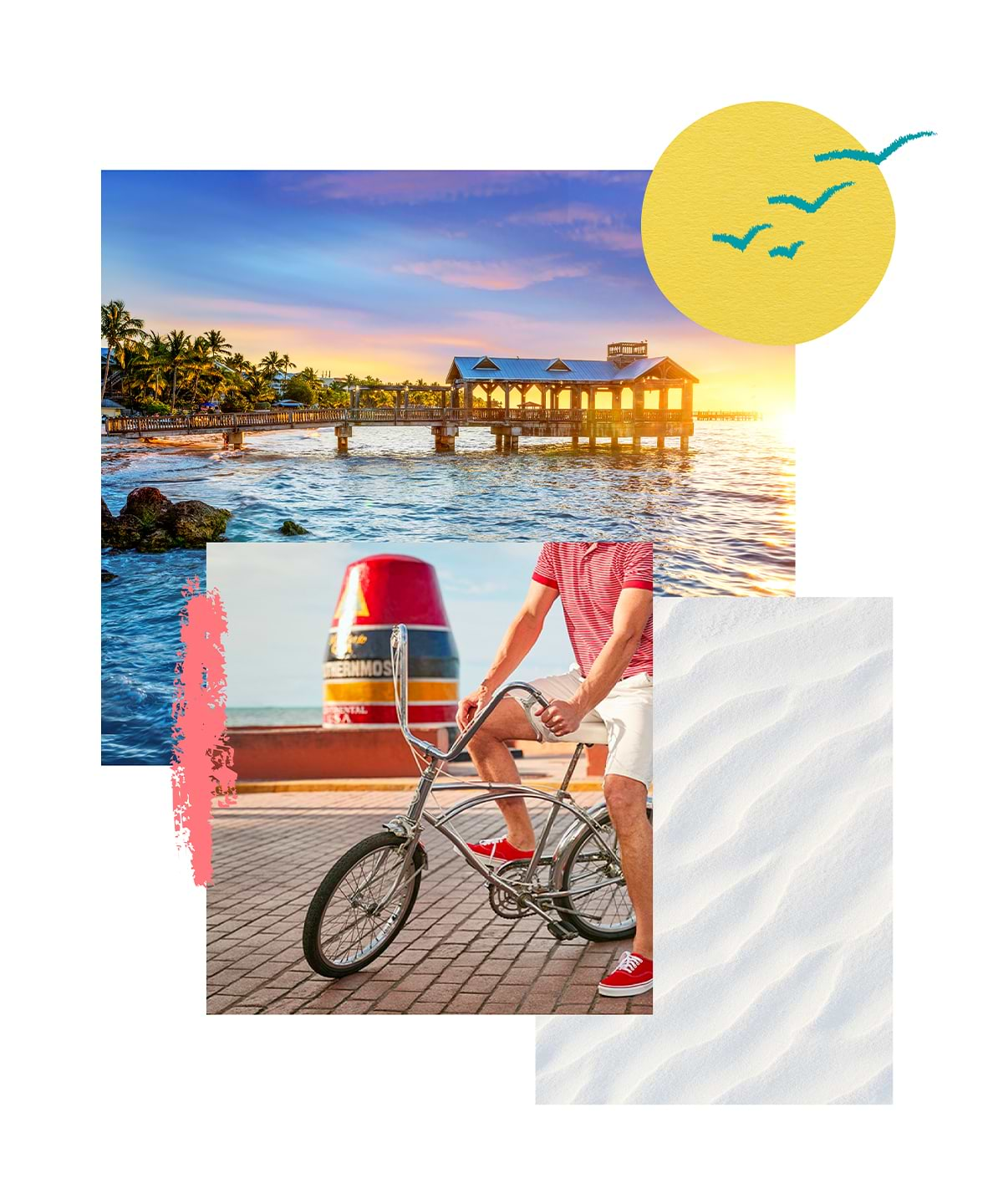 More than its pirate past and raucous Duval Street parties (although, to be fair, those are worth the hype), Key West is home to an ever-evolving community of boundary-pushing artists and dedicated preservationists—lined with pastel-colored houses and nights spent toasting sunsets so incredible they inspire some of the world's most sacred art.
What to see and do on the island
The Shore Things, the tour things and Hemingway's fur things
Dolphin Watch and Wildlife Snorkel
Head out on the turquoise waters of the gulf to watch bottlenose dolphins as they swim, play, feed and do whatever else they please. Afterwards, head back to the wildlife refuge, where you can snorkel along the shallow backcountry.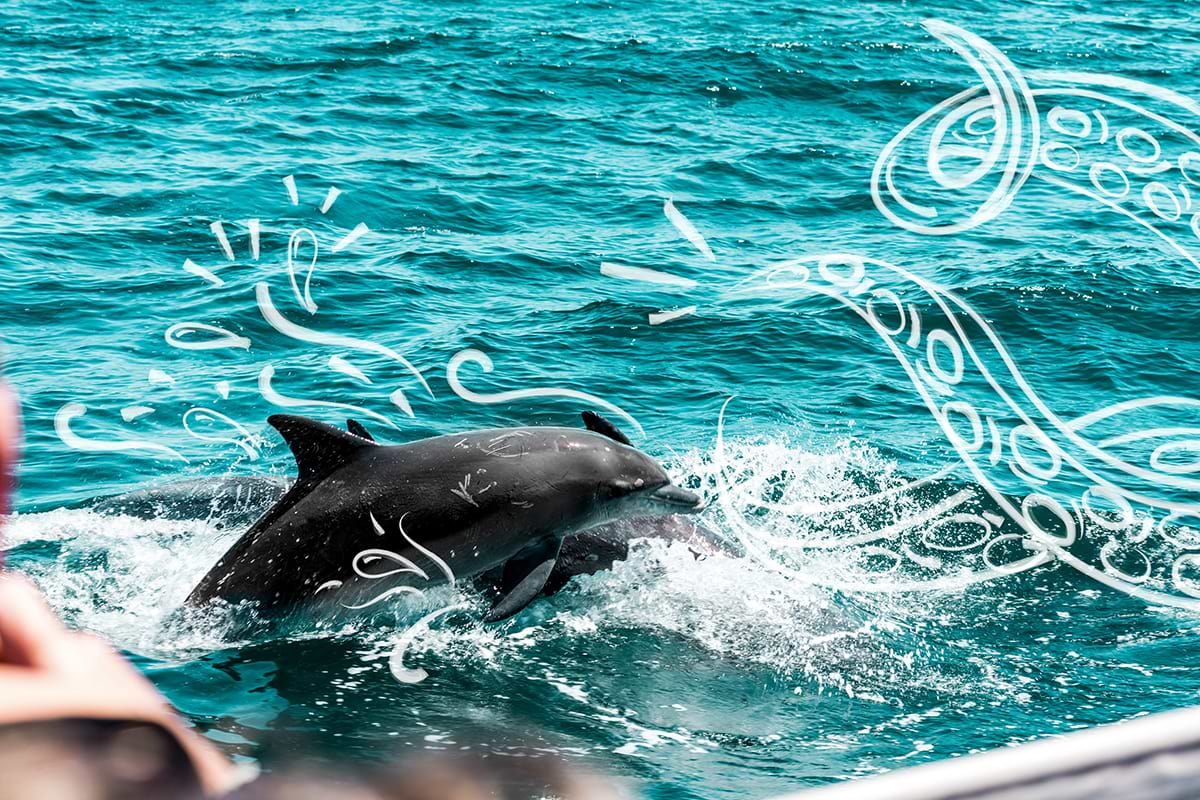 Key West Rum and Cigar Tasting Tour
Technically located closer to Cuba than it is to Miami, the cigar and rum industry in Key West is as historically fascinating as it is… straight-up fun. Try some rum at the Papa Pilar Rum Distillery at the Hemingway Rum Company, which functions as both a distillery and a museum.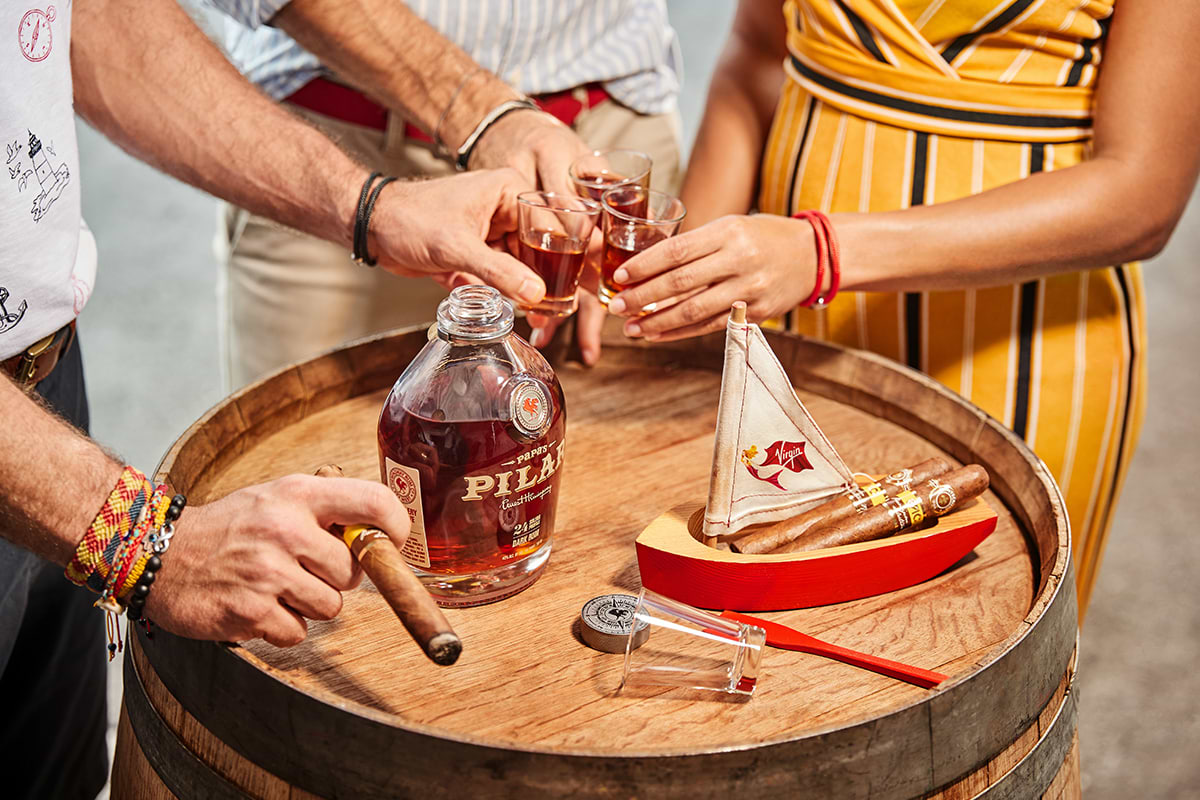 The Duval Crawl: Key West's Pub Crawl
The best way to see a famous Key West tradition while also letting loose because, yes, you are on vacation via the "Duval Crawl"—the downtown pub crawl. The vibe of the crawl is a cross between the famous chill Florida Keys atmosphere, a splattering of upbeat live music and Caribbean drinks that taste exactly like a vacation should.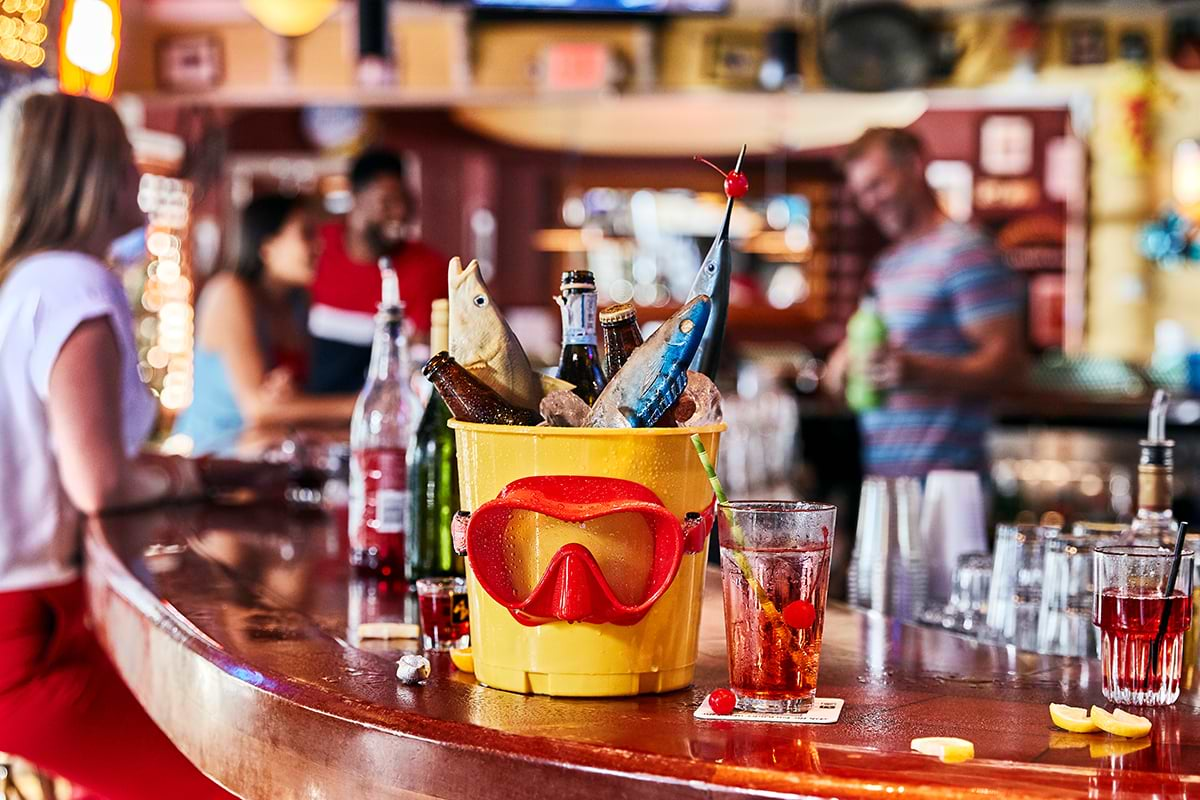 More Shore Things for your wishlist...
We have even more in our curated catalog.
From Cayo Hueso to Key West: Named by Spanish settlers — English speakers heard, "Key West" instead.
Shore Things
Parasail the Painted Island Skies
Float through the air as one of the 12-passenger parasailing boats glides you past sights that can only be seen from the air. As you parasail, take a look below to spot dolphins playing in the surf, or colorful tropical birds flying past.
DISCOVER MORE SHORE THINGS


When the sun sets in Key West… you'll know. And not just because a myriad of artists from Jimmy Buffet to Judy Blume will make art inspired by the island's evening end. You'll know because the sky lights up like fire—tangerine and gold stretching far and wide across the Caribbean sea as you pull away from the dock.

Setting on a day spent in a place that goes far beyond a bachelor and bachelorette party destination—where the best of New Orleans and Nantucket meet in the Caribbean to create a little island with a very big personality.
Set sail the Virgin way and find a new approach to cruise vacations. Select this special itinerary and let's sail.
Be the first to get our exclusive deals + onboard happenings
Oops, something went wrong. Please try again or visit our Contact Us page. You can also:
Check you've typed your email address correctly.
Make sure you've checked the signup box.
Success!
You've successfully signed up for our email list... You're in for some treats.