Virgin Voyages' guide to Barcelona, Spain
More than just a late-night party town, the capital of Catalonia is full of tranquil, museum-lined mornings and afternoons sipping cava with gorgeous views of the Med.
BARCELONA
Buzzing about Barcelona
With its laid-back attitude, fresh-from-the-sea cuisine, and thriving art scene, Barcelona is the envy of every other Mediterranean city. No other stop on the Mediterranean oozes culture like Barcelona. Thanks to the famous Antoni Gaudí's avant-garde architecture and influence, Barcelona boasts nine UNESCO World Heritage sites for visitors to marvel at. The Catalonian capital attracts bohemians, nomads and separatists seeking independence.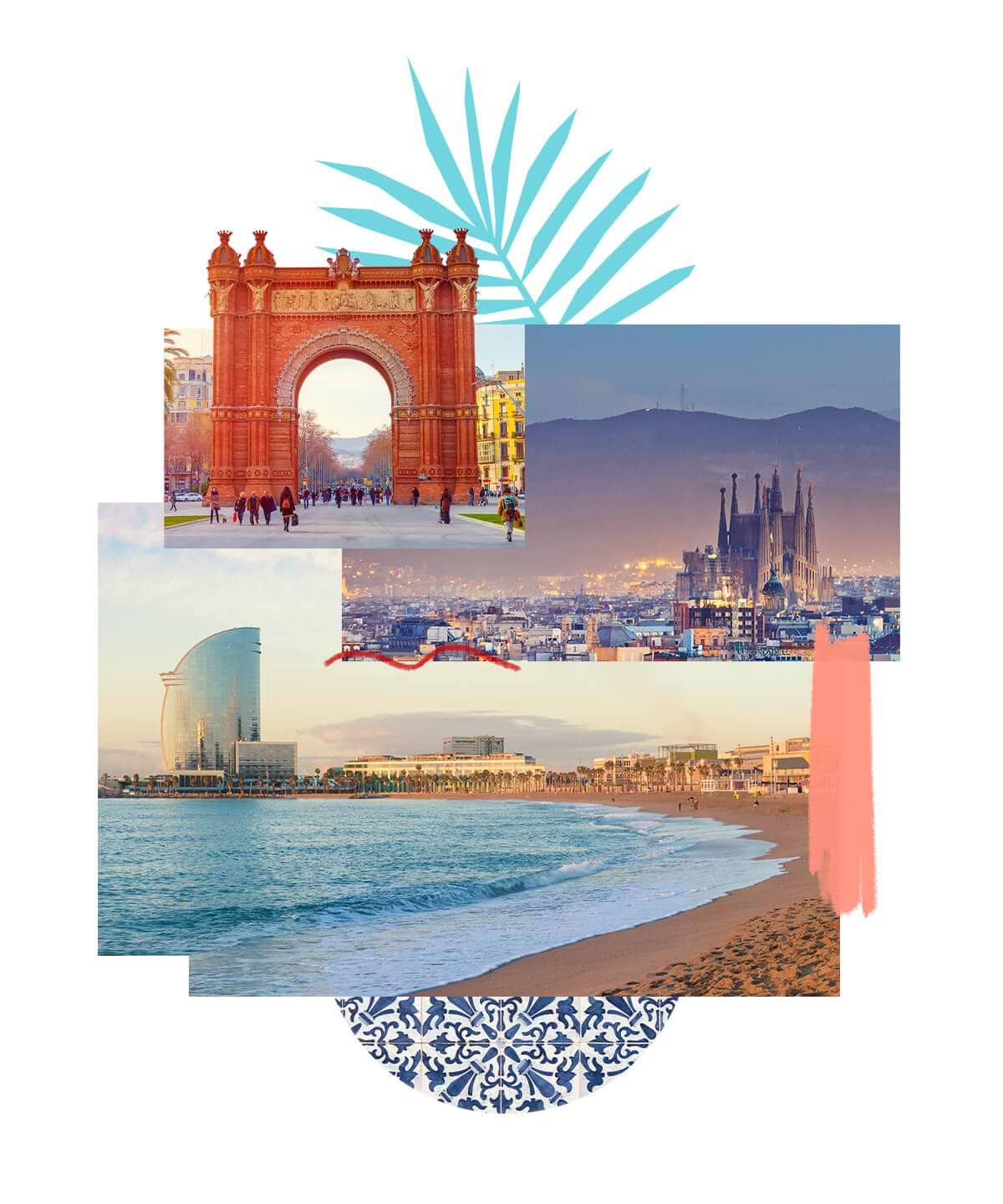 Beyond the bucket-list destinations like La Sagrada Familia and La Rambla, Barcelona's unique barrios beg to be explored. Each district has its own personality with its own charm like El Born's chic bars and boutiques and Barri Gotic's historic streets. In Barcelona, it's easy to wander from district to district with its small city feel and sights that turn heads on every city block.
Shore Excursions
The Barcelona bucket list
What to do, see and enjoy
Post Voyage: Sitges by the Sea & Airport Transfer
Just south of Barcelona lies Sitges, a picturesque town on the Catalan coast known for its film festivals and sandy beaches. From the cruise terminal, you'll be driven to Sitges' historic Old Town streets where you'll have free time to wander the city, swim in the Mediterranean, walk along the shore, or just relax in the breeze. Afterward, you will be driven to Barcelona's international airport to make your departure flight.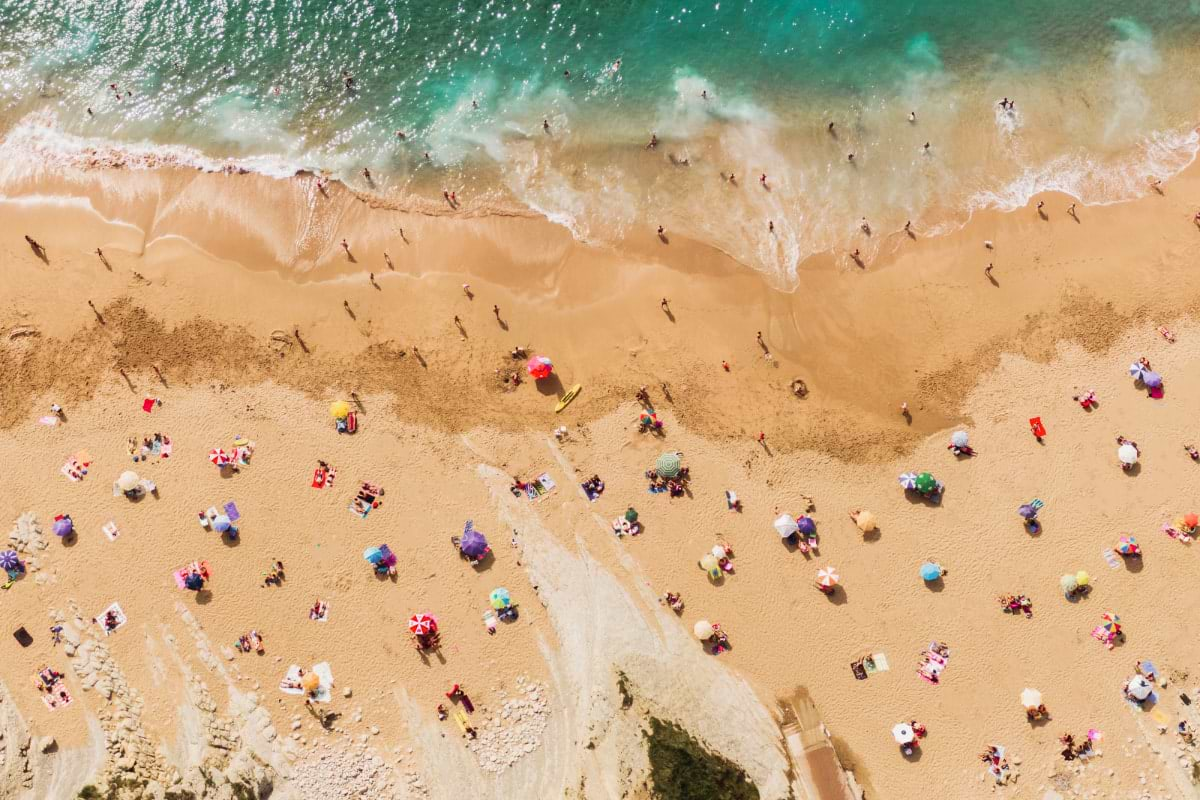 Post Voyage Transfer: Terminal to BCN Airport
Saying adiós to Valiant Lady is hard enough. Have one less thing to worry about with a pre-arranged transfer to take you from the terminal to BCN and use those last minutes in Barcelona to soak up the vibes.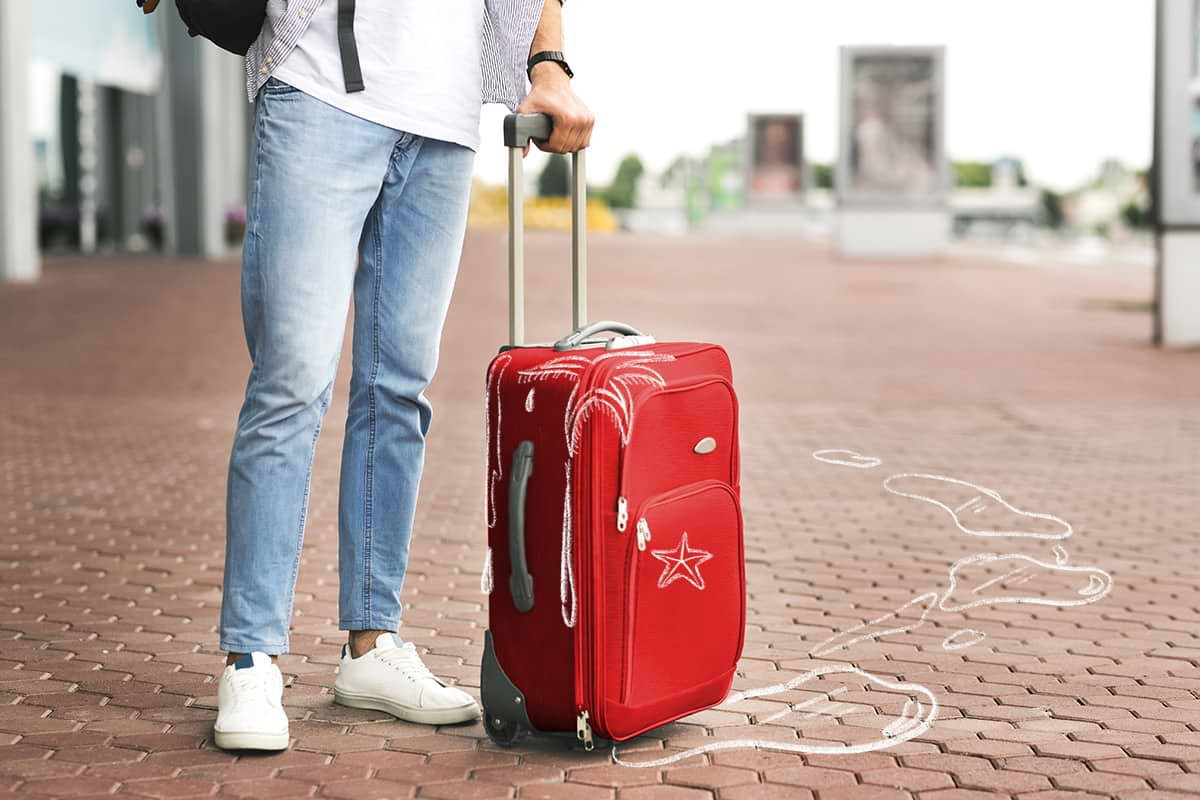 More Shore Things for your wishlist...
We have even more in our curated catalog.
Beach, please
Sand was imported from Egypt to enliven the beaches for the 1992 Olympics.

Whether it's your first time visiting or your fiftieth, Barcelona always has something up its sleeve to surprise you. Each time you visit, La Sagrada Familia gets a little more complete and the walkable streets start to feel more familiar. The chiringuitos and montaditos will be missed — in that exact order from partying at the beach bars (chiringuitos) and feasting on a variety of mini sandwiches (montaditos) well into the a.m. As you bid Barcelona goodbye by watching the sunset from the top of Montjuïc hill or ordering another round of tinto de verano (sangria's lighter sister), take with you a bit of Catalan culture and its infectious energy.
Set sail the Virgin way and find a new approach to cruise vacations. Select a cruise itinerary and let's sail.
Be the first to get our exclusive deals + onboard happenings
Oops, something went wrong. Please try again or visit our Contact Us page. You can also:
Check you've typed your email address correctly.
Make sure you've checked the signup box.
Success!
You've successfully signed up for our email list... You're in for some treats.