Virgin Voyages' guide to Ibiza, Spain
Beach all day. Party all night. Whether you're visiting Ibiza for its sun-soaked days or wild nightclubs, you're in for a treat.
IBIZA
The best of both worlds in Ibiza
Thanks to its iconic nightclubs and star-studded DJ sets, Ibiza earned its reputation as the party capital of the world. So, Ibiza's true beach-bum personality and quiet seaside streets might surprise you. Once you get to know its free-spirited culture, sandy coves and historic Dalt Vila, you'll have a clearer picture of the most talked-about Balearic island.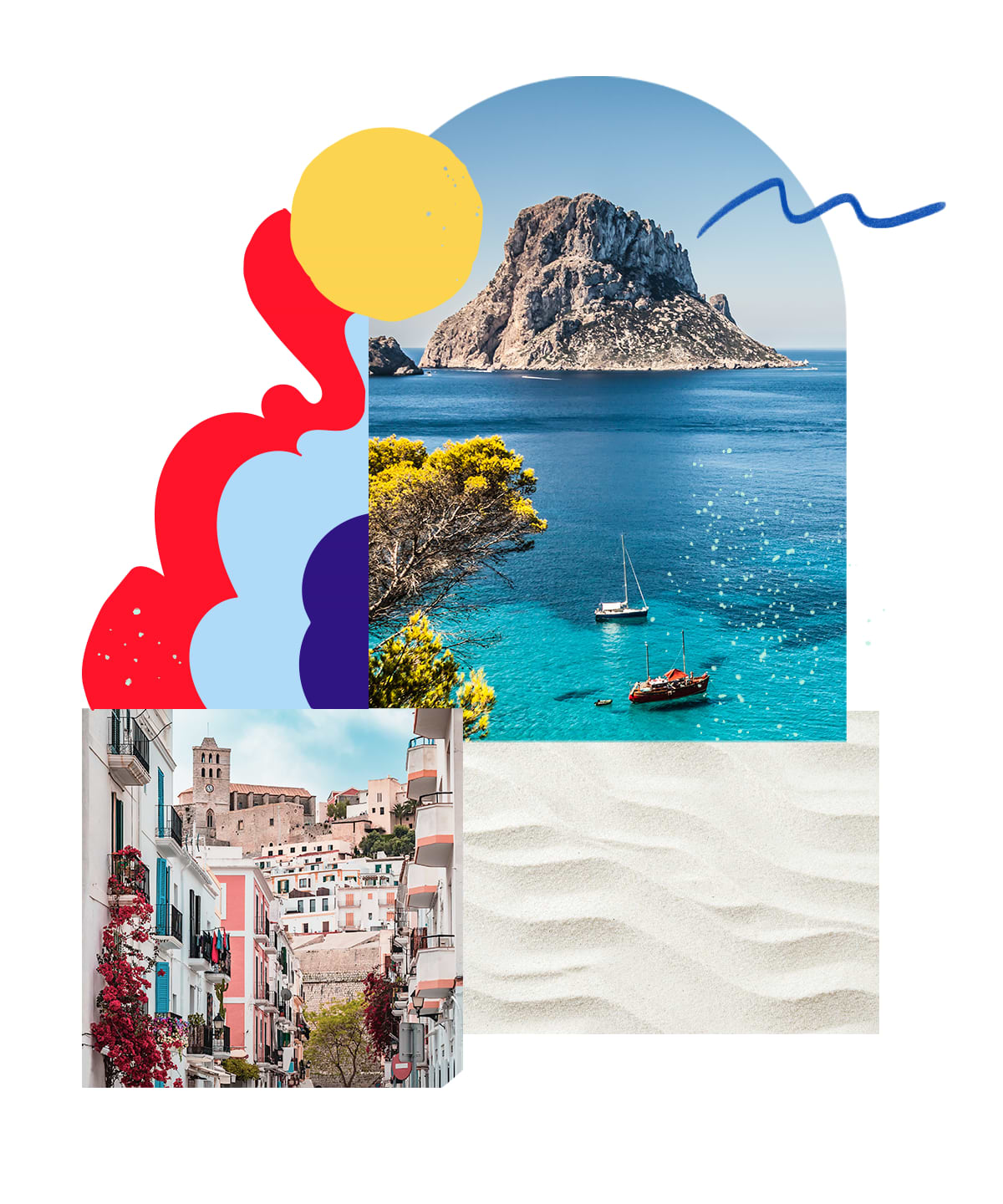 In Ibiza, you'll conquer clubs both day and night. Immerse yourself in Ibiza's dance culture, plus VIP access to sophisticated nightclubs with showstopping DJ lineups. Then, wake up (or stay up) to detox in a prime beach club for a day of sun and much-needed relaxation. Wander through the island's hippie markets where you'll find colorful woven goods hanging from stalls or head south to Formentera (Ibiza's smaller sister island) to explore sparsely inhabited salt plains and sand dunes. Ibiza's laid-back luxury lets you seek shelter from the partying or dance until dawn.
Shore Excursions
Beachside retreats and historic streets
As tourism in Formentera is tied to environmental ethics, visitors and development are limited. As a result, those who choose to explore Formentera are rewarded with epic views of the Balearics natural beauty. After arriving by ferry, you'll visit two of the island's most famous beaches: Platja de Ses Illetes, an unimaginably idyllic sand beach straddling the island's narrowest point, and Platja Es Pujols, nearer to the center and the perfect spot for having lunch, coffee, or a shopping spree.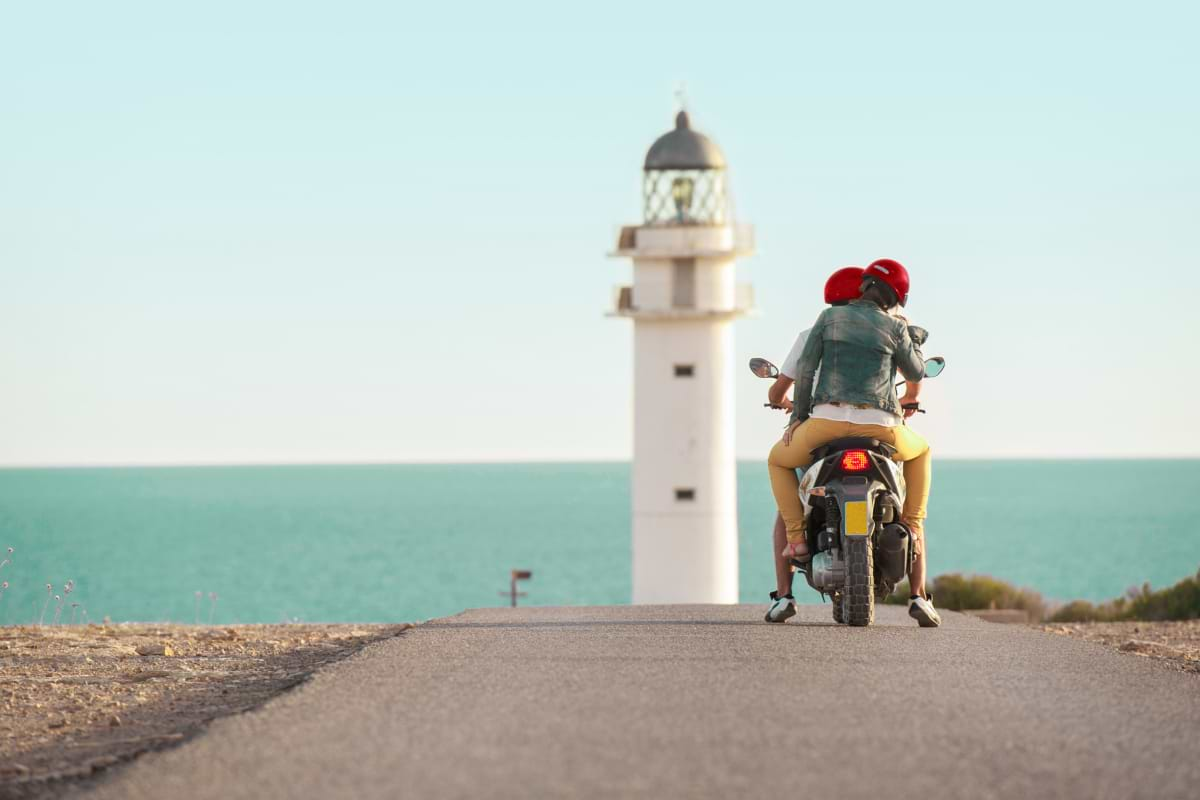 Ibiza Beach Club Experience
On the shores famed for its palm-lined promenade and sandy beaches, feel the island spirit of Ibiza come alive when spending your day at one of its gorgeous beach clubs. Away from the hordes of tourists, seaside glamour is what it's all about. At the center of this enviable, postcard-worthy beach setting is you — lounging, swimming, and being your fabulous self — as a curated soundtrack plays in the background to highlight the hypnotic scenery during this unforgettable day of Balearic bliss.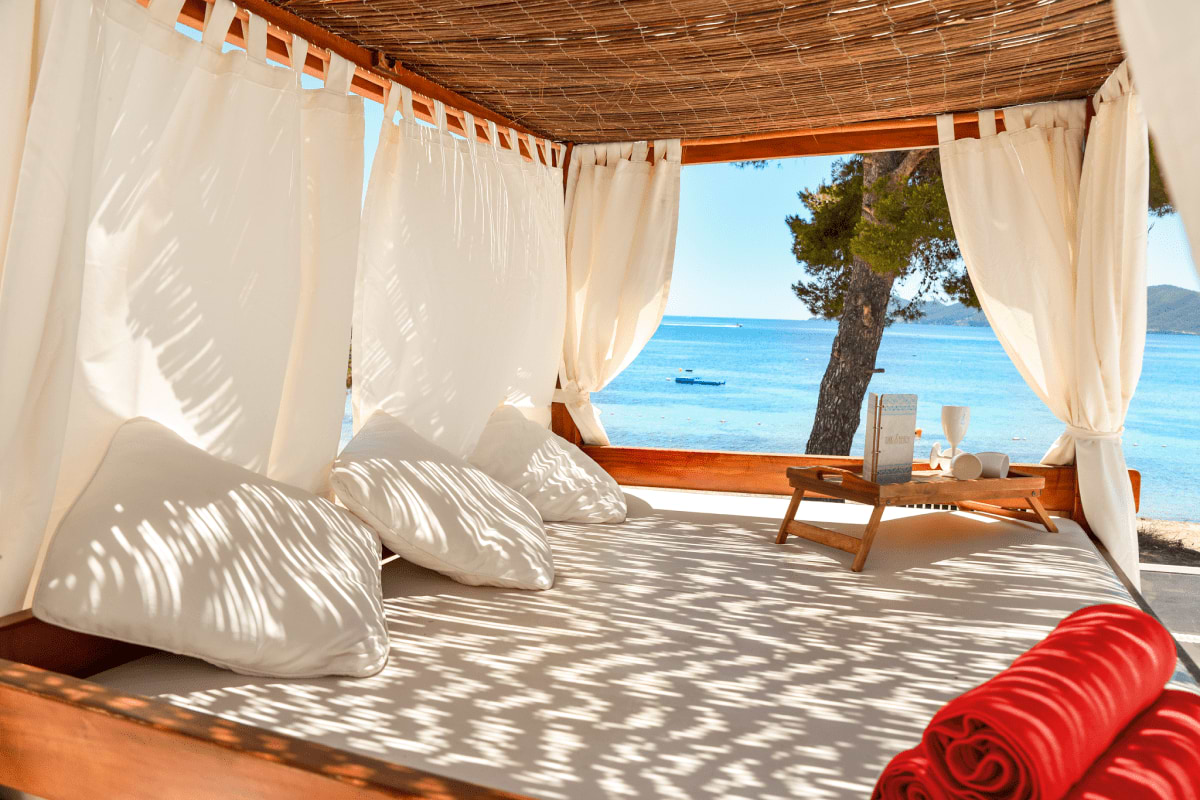 Ibiza's artistic roots were settled in the early '60s when artisans, painters, and designers flocked to the island. The bohemian atmosphere can still be experienced at the vibrant Las Dalias. A local favorite, the market offers countless stalls of tapas and juice stands, tea tents, handmade clothes and more, all set up in the shade of pine trees and bungalows. Enjoy shopping, people watching, and dining on a one-of-a-kind experience that might even end up with a massage or your hand being read.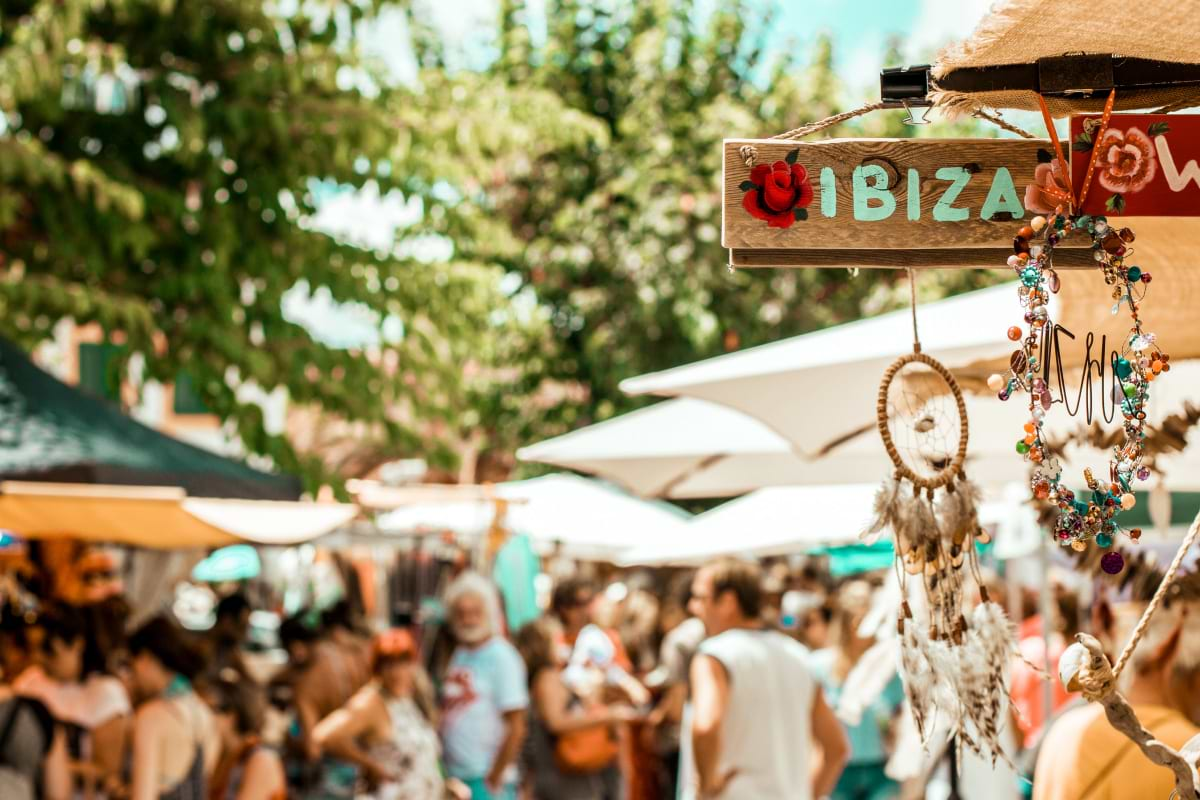 More Shore Things for your wishlist...
We have even more in our curated catalog.
A fiesta since it was founded
Ibiza's settlers dedicated the island to Bes, the god of music and dance.
Shore Excursions
Sunset Over Ibiza
Begin with a drive to Montesol Hotel. The hotel first opened in 1933 and is a significant figure in the evolving culture of Ibiza. The rooftop offers amazing views of Dalt Vila and Ibiza's coast. After walk from Ibiza town's square to see the fortified Old Town of Dalt Vila.
DISCOVER MORE SHORE THINGS

With its white-walled villages and hippie-like culture, Ibiza is a multifaceted paradise with a little something for everyone. A day in Ibiza will change your view of the island. It's up to you to share your own story about Ibiza to dispel the rumors that Ibiza is only for partygoers. Yes, the parties go on, but the stories of the crescent-like coves, crystal clear waters and bohemian beat grow more intriguing over time. For a sunset away from the crowds, head to Cala D'hort where the setting sun illuminates Es Vedrà, a rock formation off the southern coast. Sunsets in Ibiza mark both the beginning and end of stories — the end of relaxing days and the start to electric nights.
Set sail the Virgin way and find a new approach to cruise vacations. Select a cruise itinerary and let's sail.
Be the first to get our exclusive deals + onboard happenings
Oops, something went wrong. Please try again or visit our Contact Us page. You can also:
Check you've typed your email address correctly.
Make sure you've checked the signup box.
Success!
You've successfully signed up for our email list... You're in for some treats.