Virgin Voyages' guide to Kotor
Where Europe's southernmost fjord enters the east.
KOTOR
A river canyon's medieval maze
While Kotor's history is steeped in medieval lore, its past extends all the way back to both ancient Greek and Roman civilizations. Like the age of a vintage Hollywood starlet, an exact date to the city's origins is impossible to pinpoint, but with the 12th-14th centuries being widely accepted as the golden age of Montenegro's development, this is probably a good starting place to fix your mind upon entering the city's renowned gates.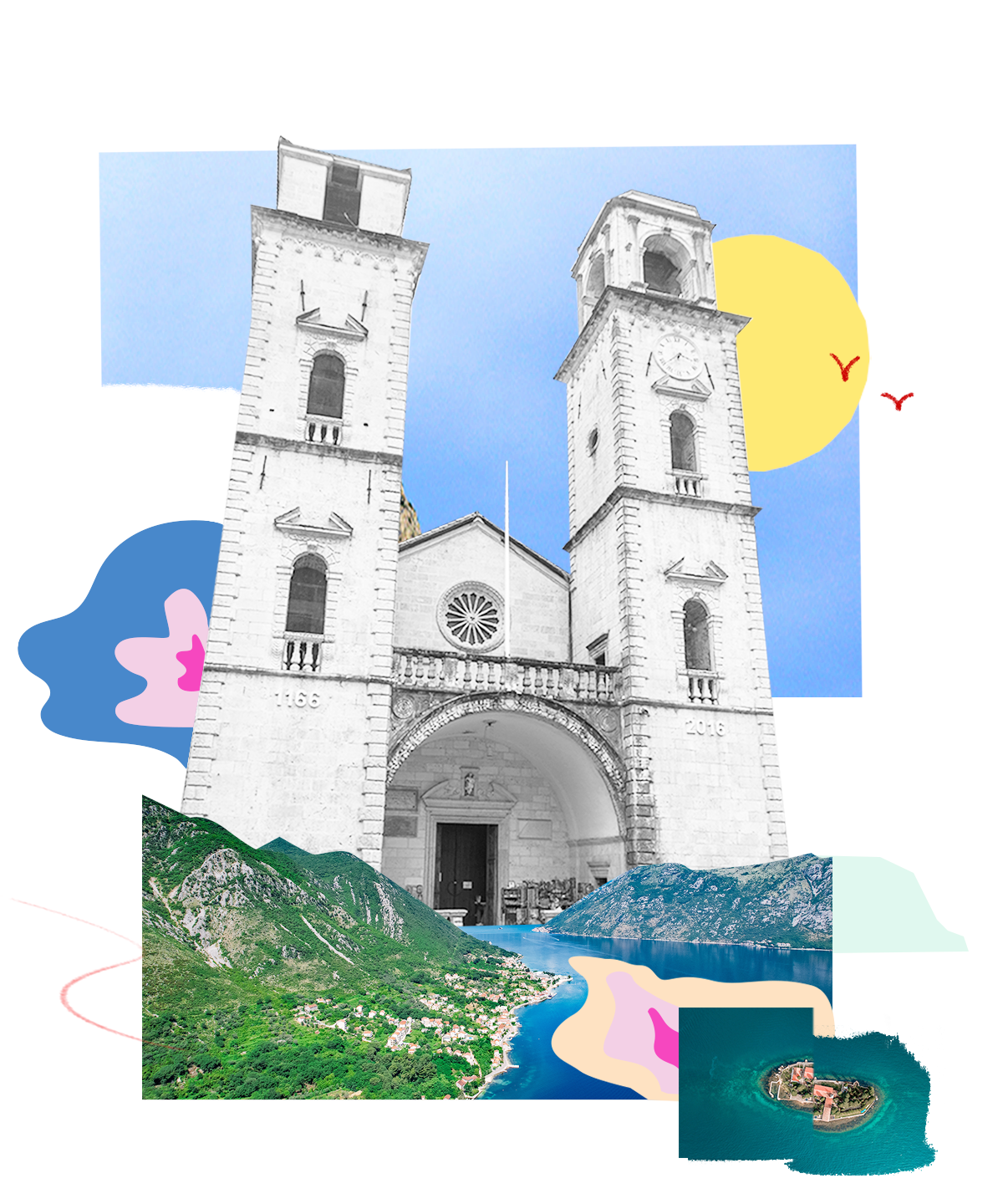 The city's various religious dwellings, such as the Roman Catholic Saint Tryphon (often said to be Kotor's most beautiful building,) or the Eastern Orthodox Church Our Lady of the Rocks are just as fascinating as its whimsical Cat Museum. The best way to see the collection of landmarks that call Kotor home is by putting down your phone (and your inhibitions) and exploring them for yourself.

Hiking through the Lovcen National Park provides a natural world that's existed here for millennia – plus offers some epic photo-ops, all while offering you a peek into the very land where dueling kingdoms would prepare before heading off to conquer new territory for their crowned leader.

Whether you're looking to uncover ancient hidden caves from the comfort of a boat or to spend the day taking advantage of the excess healing marine minerals while getting pampered, Kotor has just what you're craving. When it comes to self-care, Kotor doesn't only offer treatments for your body, but for your soul – through your stomach.

Traditional recipes being passed down for generations is prevalent in the many inspired restaurants, cafes and tavernas who have both perfected the traditional while giving it a twist. For proof of just how fresh the ingredients are, take a day trip into the countryside and meet the farmers and artisans whose celebrated products are used daily throughout the city's impressive culinary scene.
Shore Excursions
Rugged beauty to refined luster
Beauty and the off-the-beaten feast
Morning Sailing — Our Lady of the Rocks
In the morning, explore Montenegro's rugged shoreline and charming coastal villages on a catamaran. Sail over to one of Kotor's greatest highlights, Our Lady of the Rocks, the tiny islet said to be built around a rock where an image of the Madonna was found in 1452 — locals pay tribute every year by bringing over a stone. With sweeping views of this historical gem, you'll sail into a secluded bay where the boat will drop anchor for you to take a dip in the Adriatic sea.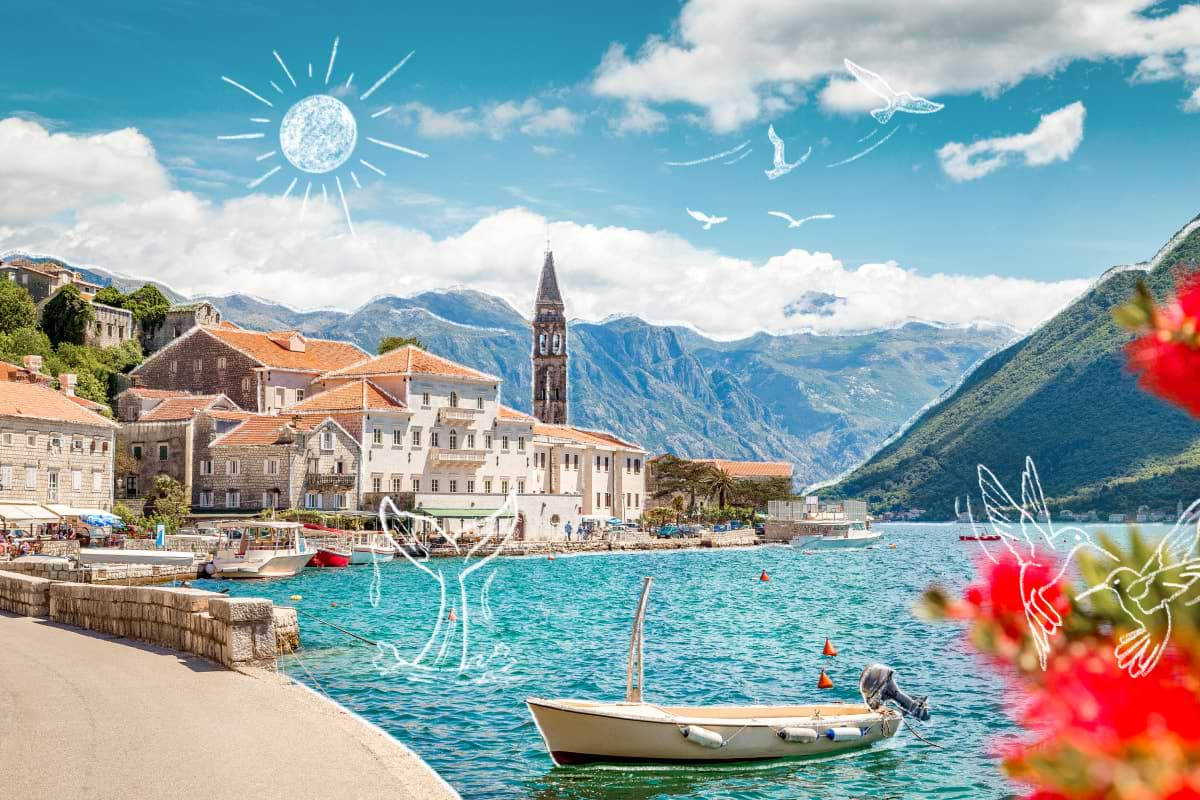 Feel the thrills of driving an ATV on a one-of-a-kind adventure through Montenegro's wooded valleys and remote areas, starting at the bottom of Lovcen National Park. Drive on steep asphalt streets, take it off-road, zoom along the coast, and ride over the rugged hills on a scenic trail that reaches 1,380 feet above sea level. At the end of the ride, it will be hard to tell what took your breath away — the epic views over Kotor or the hairpin turns along the way.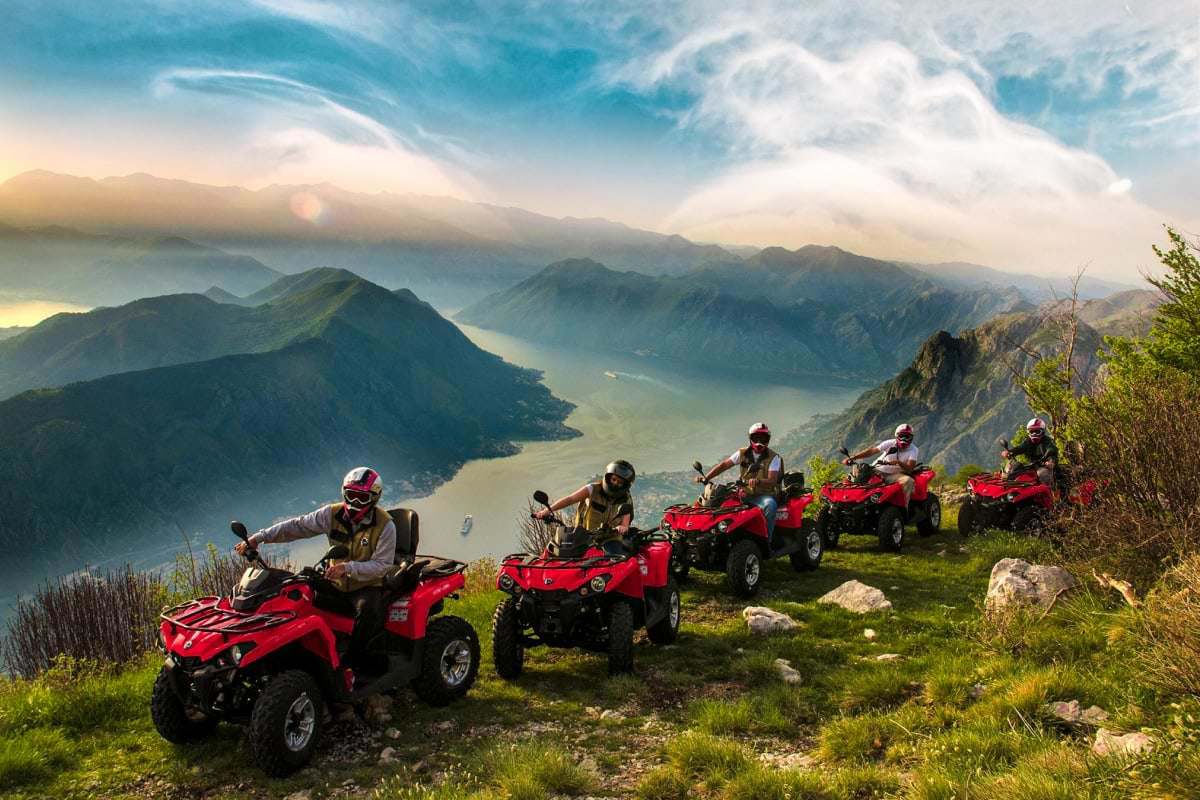 Underground Hanger Wine Experience
Visiting the Šipčanik Wine Cellar is a must for any wine lover and history buff. Set in a secret Yugoslav-era underground aircraft hangar partially destroyed by a NATO bombing in 1999, the revamped hangar is now a majestic, 75,347 ft2 wine cellar operated by Plantaže where two million liters of wine are left to age. See the largest single vineyard in Europe from above before going 98 ft underground for a one-of-a-kind, expert-led wine tasting experience and divine lunch.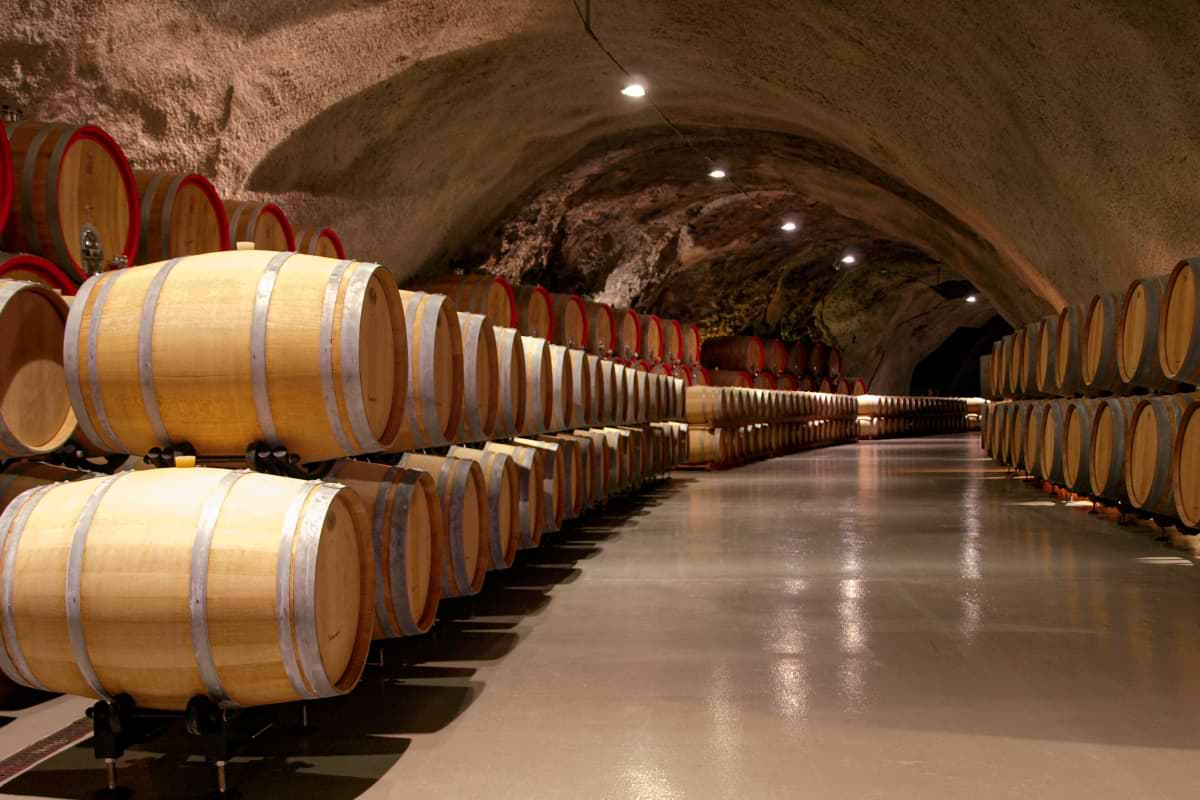 More Shore Things for your wishlist...
We have even more in our curated catalog.
The natives have some height
Men average 6 ft/1.82 m and women are 5'7 ft/1.7 m — 2nd tallest on earth.

Shore Excursions
Stray (far off) the course
Travel to a small village where you'll reach a 200-year-old, family-owned olive and grain grinding mill turned into a world-class establishment for the ultimate Montenegrin heritage experience in the Town of Perast & Ćatovića Mlini.
DISCOVER MORE SHORE THINGS


When traveling through Kotor, getting lost is a welcome part of the territory. A small, unpretentious city, Kotor allows for exciting adventures without fear of wandering too far off the beaten path.

Cobblestone streets, limestone clock towers, illustrious cathedrals and a fortress built to keep out invaders check off all the boxes that qualify this unexampled city as one of the middle ages – these, of course, are just part of Kotor's timeless charm. The intentional labyrinth of hidden alleys, random twists and seemingly out-of-place turns were designed to confuse invaders who breached the city walls – but now provide an unsuspectingly beautiful setting for the modern traveler. Sailors can ascend the 1,350 steps of San Giovanni's spectacular castle to breathtaking panoramic views, regardless of a sunny or overcast day. The tangerine terra cotta shingles sprinkling the rooftops of Boka Bay's citadel effortlessly contrast the deep green of the surrounding Dinaric Alps, while the Adriatic Sea's hues of sapphire and emerald dance in the background.

Spend the day discovering Kotor's old town on your own or with a guide who can show you secret spots only a local would know. Enjoy the sights beyond the fortress walls, or sit at a cafe with a cocktail and a bowl of pasta that was made just moments prior. Regardless of the journey you choose – Kotor's echoes of the past combine with an evolving, contemporary scene that encourages visitors to get lost – in order to possibly find just what they're missing.
Set sail the Virgin way and find a new approach to cruise vacations. Select a cruise itinerary and let's sail.
Be the first to get our exclusive deals + onboard happenings
Oops, something went wrong. Please try again or visit our Contact Us page. You can also:
Check you've typed your email address correctly.
Make sure you've checked the signup box.
Success!
You've successfully signed up for our email list... You're in for some treats.