Virgin Voyages' guide to La Coruña
An ode to tasty food, captivating architecture, and timeless heroes.
La Coruña
Glass, brass, and all that jazz
Tucked away on the tip of the autonomous district of Galicia and set on the rugged northwestern corner of Spain, La Coruña is a historic town metamorphosed into a pulsing modern metropolis. Home to the oldest lighthouse still in operation, a medieval village of mazed cobbled streets, and a plaza named after a local woman who defended the town against an English invasion, La Coruña is an eclectic cultural hub waiting to be explored.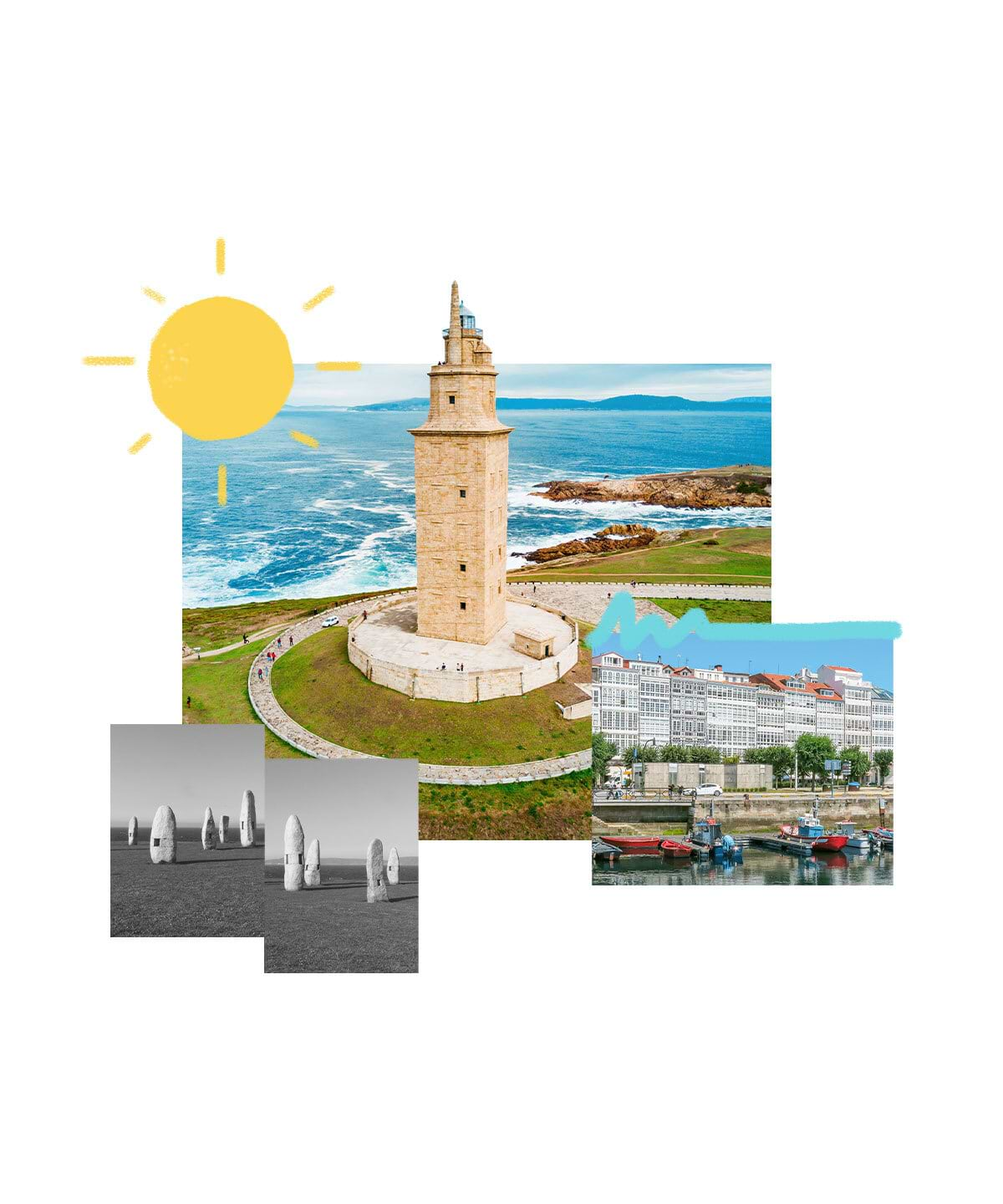 With a phenomenal food scene, a buzzing commercial center, and a vibrant nightlife that almost steals the show, this coastal hotspot teases a side of Spain that many might never know.

So put some comfy clothes on, bike along Paseo Marítimo, explore the local markets, and climb up the Tower of Hercules to get sweeping ocean views as a breathtaking Instagram Stories backdrop. La Coruña might be a small city, but there's so much to see and do — you'll want to recharge with a glass of freshly-brewed Estrella Galicia beer and some epic Galician bites, too.
Shore Excursions
When in Galicia, do as the Galician do
Walk anywhere for a cold cerveza and food with flair
Amazing Architecture of La Coruña
Explore La Coruña, a historic city transformed into a modern cultural mecca with lively districts, quiet enclaves, and an incredible food scene. Unique in its geography, infrastructure, and history — the city is 2000+ years old — this peninsula includes a blend of Greco-Roman-Moorish buildings and signature enclosed balconies overlooking narrow walkways and boulevards. You'll visit the incredible Paseo Marítimo, see the famed Tower of Hercules lighthouse, and local barrios during your journey.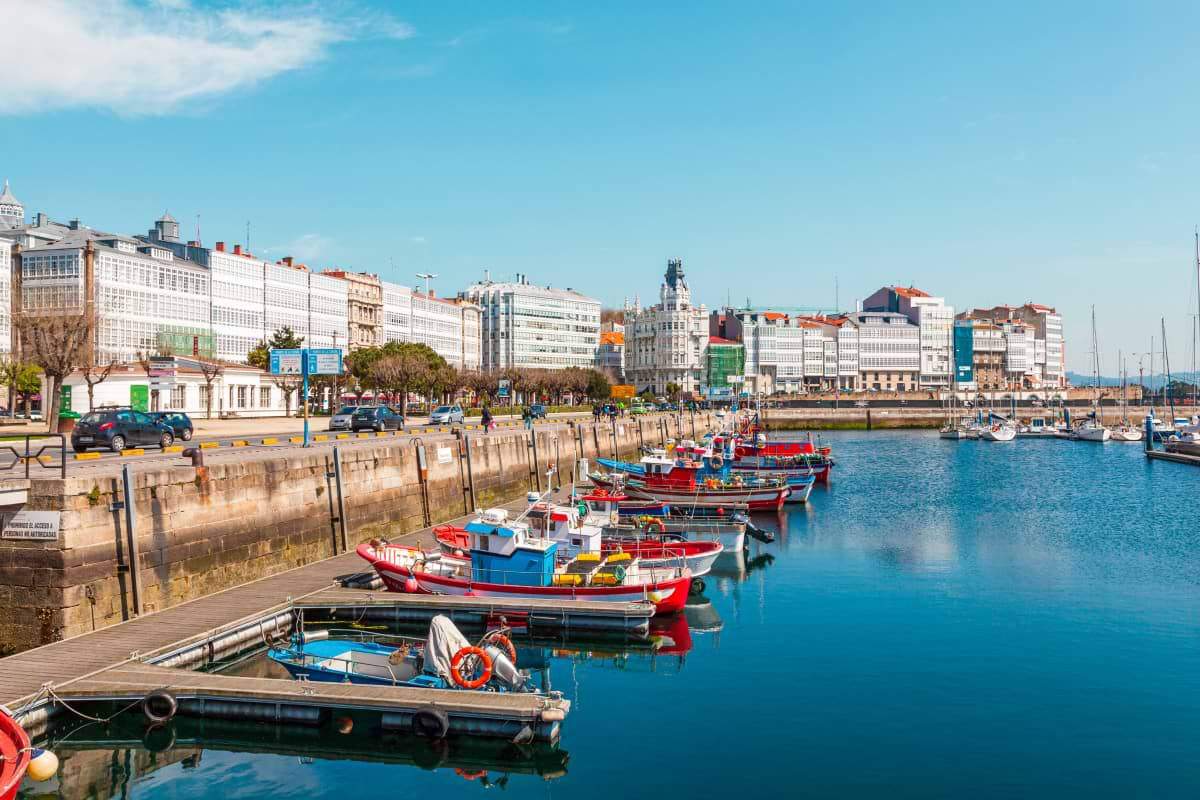 La Coruña is part of Galicia, a region in northwestern Spain believed to have been founded by Hercules. While residents share a national identity, Galicians have a distinct heritage of Celtic and Roman origins. View the triple-domed town hall and Maria Pita Square — named for the heroine who fought during the Spanish Armada, and visit the San Agustín food market before heading to a local bar to sample the region's gourmet tapas and its delicious Albarño wine.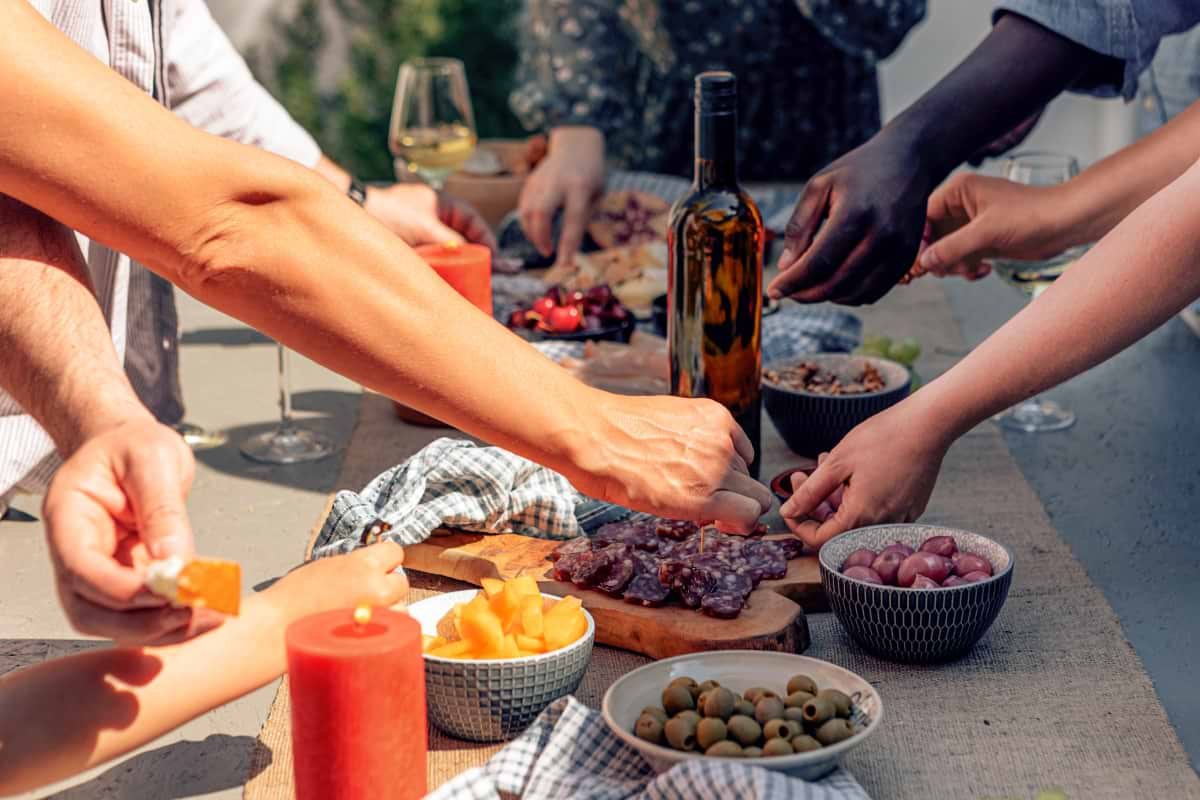 The Brewtiful World of Galicia
Maybe you've seen the cathedral in La Coruña, but what about the region's beer cathedral? At MEGA Mundo Estrella Galicia, the house of Estrella Galicia, "the cathedral" is the historic boiling room and the center of the beer production. You'll tour the factory and beer museum, learning and tasting until it's time to participate in the ritual of properly pouring and serving an Estrella.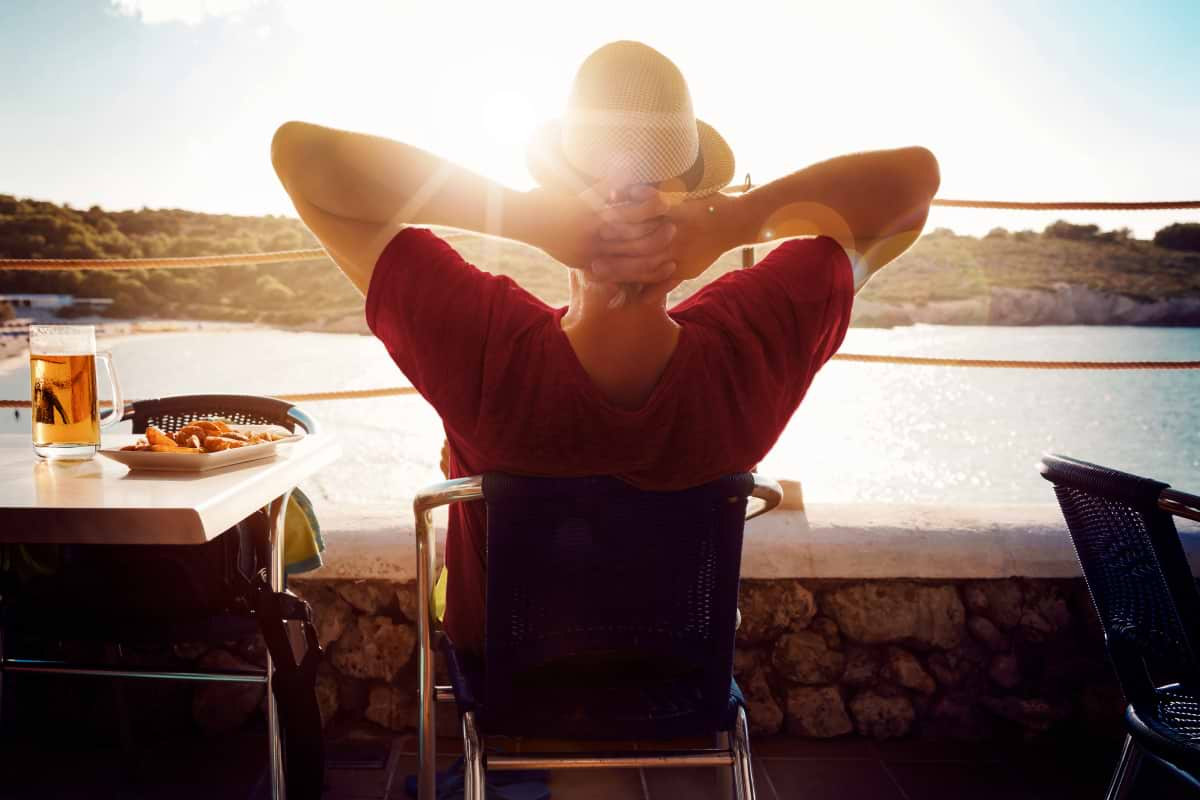 More Shore Things for your wishlist...
We have even more in our curated catalog.
The City of Glass is La Coruña's nickname
Full glass balconies, while unique in style, keep homes warm in the winter.

Amidst ancient Roman structures, a medieval old town, and glazed white balconies that accentuate early-20th-century mansions, La Coruña seems to never stop evolving. With a series of extraordinary strings to its own bow, the city offers a breath of fresh air that transcends its elevated food scene and hip coastal lifestyle; it offers a peek into a world of opportunities.
Be the first to get our exclusive deals + onboard happenings
Oops, something went wrong. Please try again or visit our Contact Us page. You can also:
Check you've typed your email address correctly.
Make sure you've checked the signup box.
Success!
You've successfully signed up for our email list... You're in for some treats.