Virgin Voyages' guide to Mykonos
An era of enlightenment obtained on the shores.
MYKONOS
Cycladean myths to beachside beats
Beach umbrellas peppering an eternal coastline, a pelican population just as teeming as its local fishermen and copious shades of blue in all directions, Mykonos just has that – je ne sais quoi.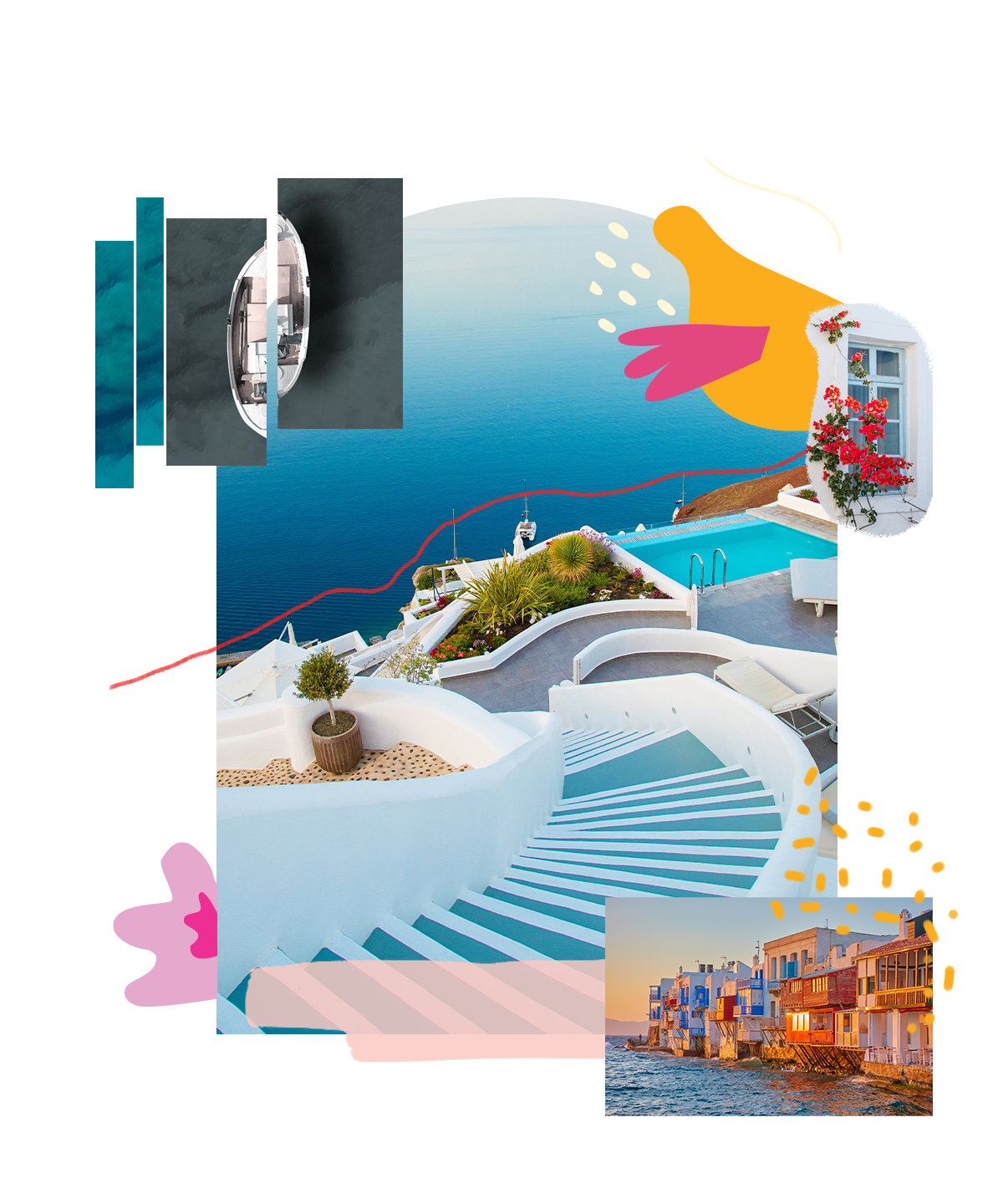 Travel beyond the Mykonos that you've seen on your screen and lose yourself within the labyrinth of whitewashed building lined streets – accented, of course, by blue, green or red doors and handrails (and you thought your homeowner's association was strict.) Beauty is synonymous with Mykonos, and the only thing more beautiful than its aesthetic is its people and its acclaimed nightlife.

Less than a century ago, Mykonos was most well-known as a trading port and the site of a slew of historic wars, including the battle between Zeus and the Titans. The 1950s entered into an era where artists, bohemians and chic jet setters started flocking to the island's white sand beaches. Now, Mykonos is known as the epicenter of nightlife revelry. Two of the top 20 clubs in the world call Mykonos home, as well as dozens of other fabulous nighttime watering holes whose colored doors only close when the sun comes up.

With an average of over 300 sunny days a year, it's an obvious utopian isle for travelers looking to indulge. Spend the day laying in the sun on a luxe lounger. Discover hidden enclaves while off roading in a 4x4, or island hop the stunning coast. Wander the bar-lined cobblestone streets of Little Venice on foot or indulge in some of the best food Greece has to offer – no matter how you choose to enjoy your time in Mykonos, the only emotion you'll never feel – is guilt.
Shore Excursions
Beaches, brews, and Aegean rendezvous
Aegean Blues and Catamaran Views
Get your day started on the right foot (or fin) with this catamaran cruise across the Aegean. You'll swim and snorkel in the waters around Rhenia and Delos, two uninhabited isles off the coast of Mykonos, known as the "Cycladic Sisters." Enjoy a lunch of local specialties on deck to refuel after swimming. You'll head back to port dazzled by the region's ancient, mythology-steeped landscapes and the hypnotic blues of its sea and sky.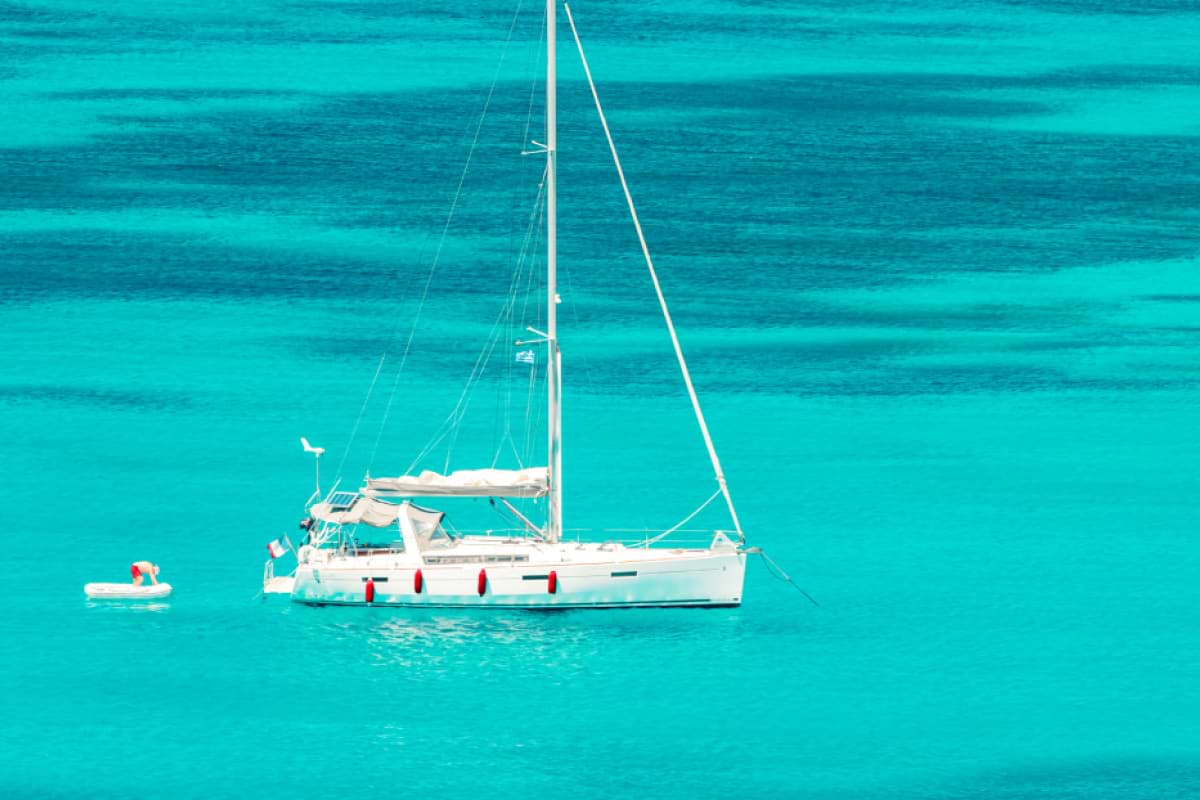 The Greek Meze Walking Tour
Uncover the heritage and traditions of the Greeks by fork, spoon, and knife. With a guide, you'll head into the maze of ancient streets of Mykonos, learning the history of past empires whose stories and culture have remained through recipes having been passed down hundreds of generations. Whether it's sweet, sticky, or savory, it's certain to be delicious as you try a selection of local bites.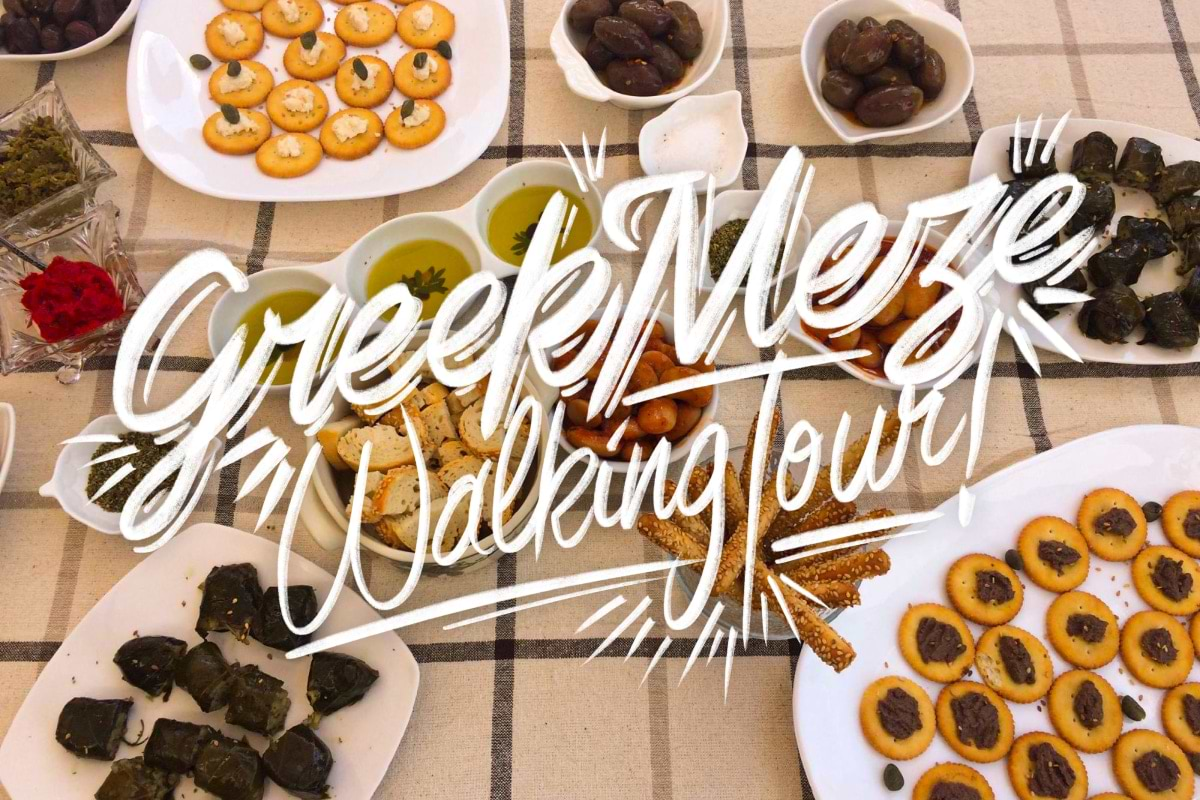 Mykonos Sunset & Nightlife
You'll be driven to Sunset 180º Bar to watch the sunset with a cocktail and light snacks. Then your group will be taken to Old Town for another cocktail and be given details on additional places to check out, or you can stick around if you're having too much fun. A scheduled rendezvous time and destination will be provided to get you back on board. If you want to stay out longer — simply inform your guide that you'll be making your way back on your own.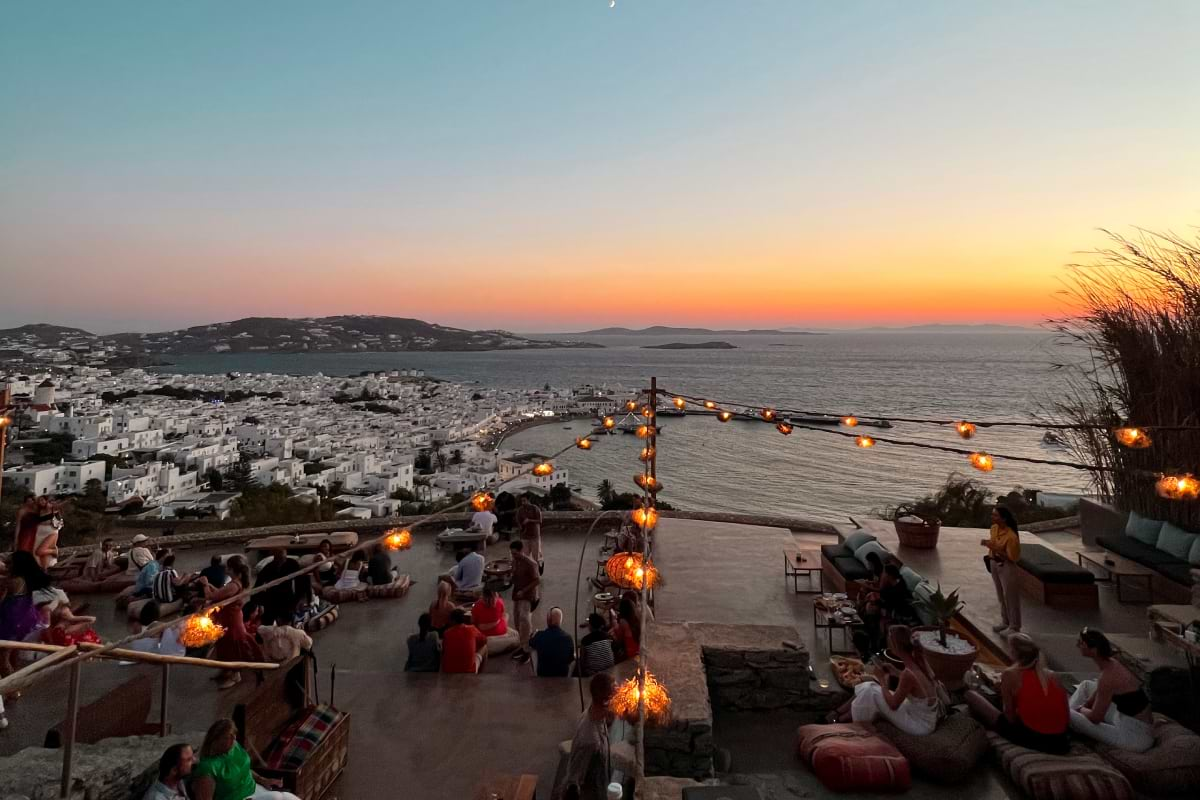 More Shore Things for your wishlist...
We have even more in our curated catalog.
Coastal curriculum
A school in Little Venice had students take fishing in the 1950s-60s.


Simply hearing the word "Mykonos" can cause a physical and emotional reaction to set in. Eyes open wider, ears perk up, smiles get a little broader – the memories (or the dreams) of that succulent seafood dinner spent by the waves of Platos Gialos as the sunsets fill you with joy. Those delicately tiled mosaics accenting village walkways and monastery halls fill your soul with renewed excitement of what will happen next. Whether it's visions of aromatic fruits, flowers and expertly grown olive filled barrels without ever having to step foot in one of the waterfront markets or a lifelong dream to dance the night away in one of its dreamlike clubs that will bring you to Mykonos, whatever the reason – those who have never been will experience a world they've never seen before, and those who are returning will understand why Mykonos only gets better.
Set sail the Virgin way and find a new approach to cruise vacations. Select a cruise itinerary and let's sail.
Be the first to get our exclusive deals + onboard happenings
Oops, something went wrong. Please try again or visit our Contact Us page. You can also:
Check you've typed your email address correctly.
Make sure you've checked the signup box.
Success!
You've successfully signed up for our email list... You're in for some treats.