Virgin Voyages' guide to Rhodes
A flourishing isle of ruins.
Rhodes
All mythic roads end in Rhodes
Historically, Rhodes is celebrated for being the home of one of the most remarkable of the seven wonders of the world, the Colossus of Rhodes – while in the current landscape it's become one of the most sought after locations for those who actively search social media with the #takemethere. Travelers everywhere have Rhodes on their vision boards because of its bountiful beauty, inspired cuisine, historical significance and a little something we just can't seem to put our finger on.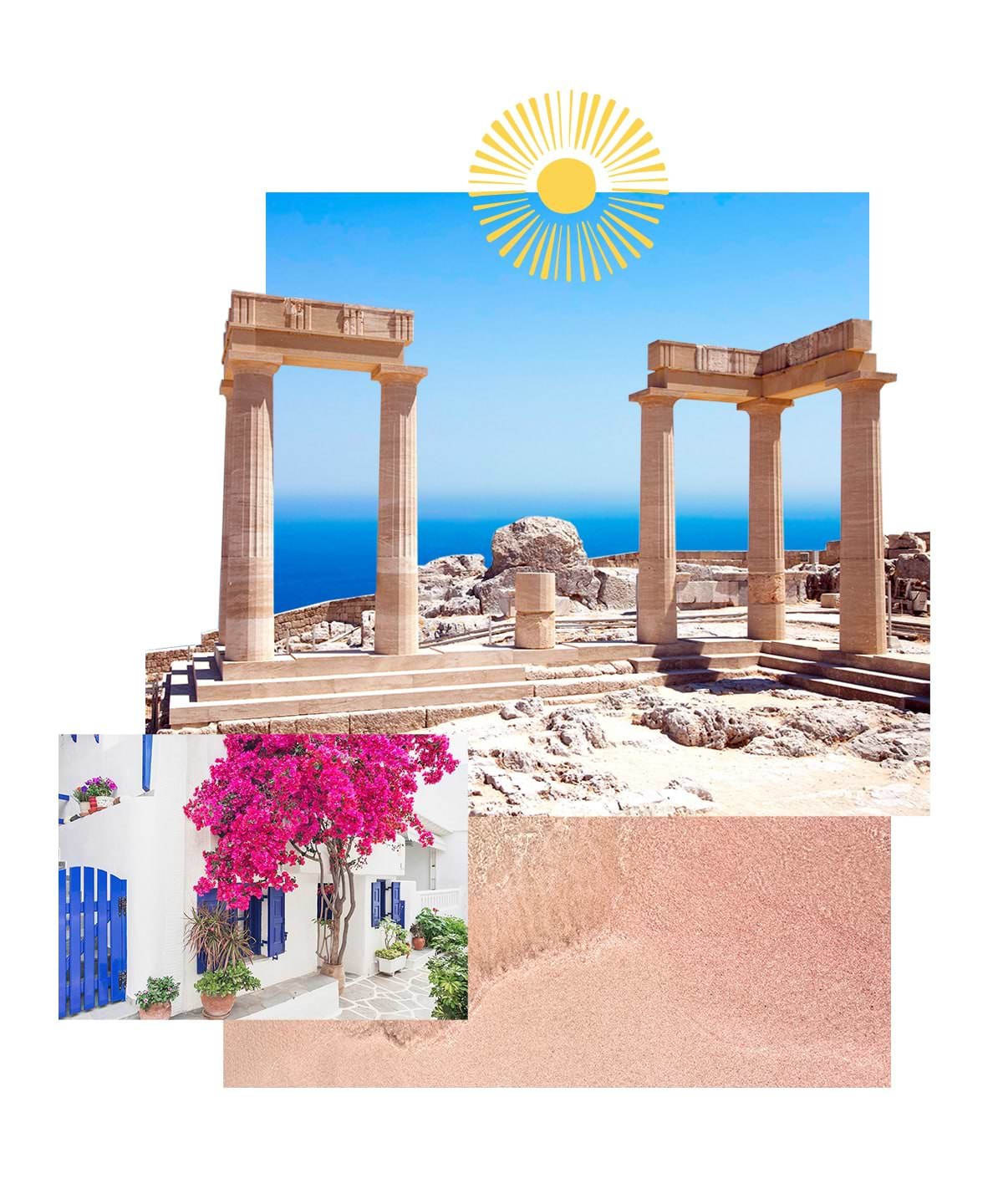 With a past sprinkled with legends, (Hercules established one of the first ancient settlements on this very land) the modern scene is just as enticing – and you don't have to be as strong as Hercules to enjoy all it has to offer. Offroading, rappelling and stand-up paddleboarding allow you to dive into the excitement of Rhodes' past while immersing yourself in the thrills of its abundant landscape. For the more antiquity at heart, an impressive array of churches, mosques and synagogues offer a fascinating culture caper.

Of course no Greek isle is complete without the meat (and vegetables, seafood and libations) which are, simply put – out of this world. Traditional dishes with inspired twists from modern Grecian chefs at new and exciting restaurants blend together with classic taverna's with a "if it's not broke, why fix it" mentality to guarantee visitors a taste of the old, a taste of the new – and most importantly, a taste of everything in between.
Shore Excursions
Where old school traditions get a contemporary makeover
Kallithea Springs For All Seasons
Ancient doctors including Herophilus (330 BCE) and Erasistratus (320 BCE) were proponents of hydrotherapy, and back in the day — we're talking before numbered years — up through now, this site is believed to possess healing properties for most ailments including NeedtoTreatmyself-itis. Spend a day at the storied Kallithea Springs for some essential R&R. While we carry no medical degree — we're certain that this prescription of Find Your Chill (patent pending) will have 1000% positive results.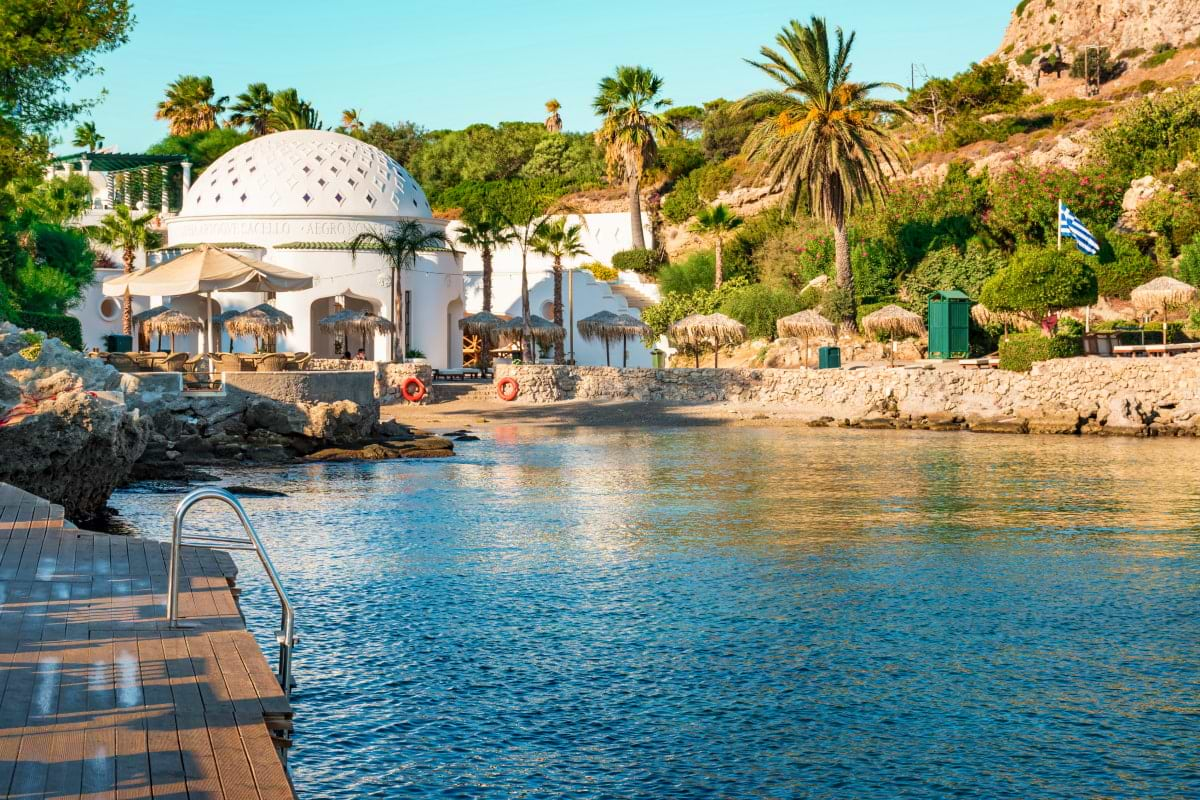 Ceramics and pottery are used to analyze and understand different periods throughout Greek history. Leave your mark and enhance your skills (or begin a new life as a potter) by attending a pottery workshop at the Bonis Ceramics factory. You'll learn some history, techniques, and then create your own piece which can be shipped to display in your first solo show — living room or kitchen. Next, transform into a savvy spectator traipsing the showroom while sipping ouzo and nibbling on some meze.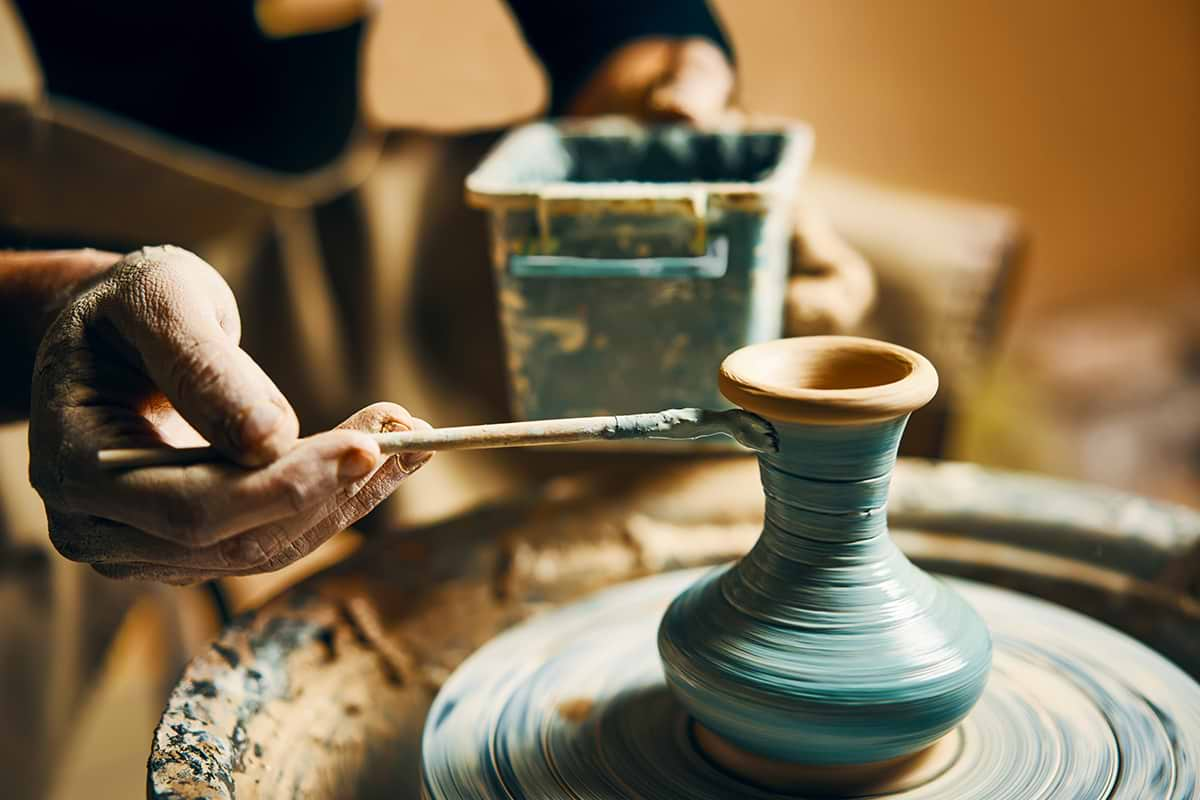 Get Greeky & Cheeky Learning Traditional Dances
Dancing has been part of the Greek ethos since — well, forever — and some dances that have originated in Rhodes are synonymous with the country. If you're thinking that you can't dance– that will change, because if you can gesture, shake, or shift, dance is in your soul. Learn some of the dances of the Dodecanese Islands including the Sirtaki so the next time you find yourself in the club — or a wedding — you'll be in the middle of the dance floor showing off your new moves.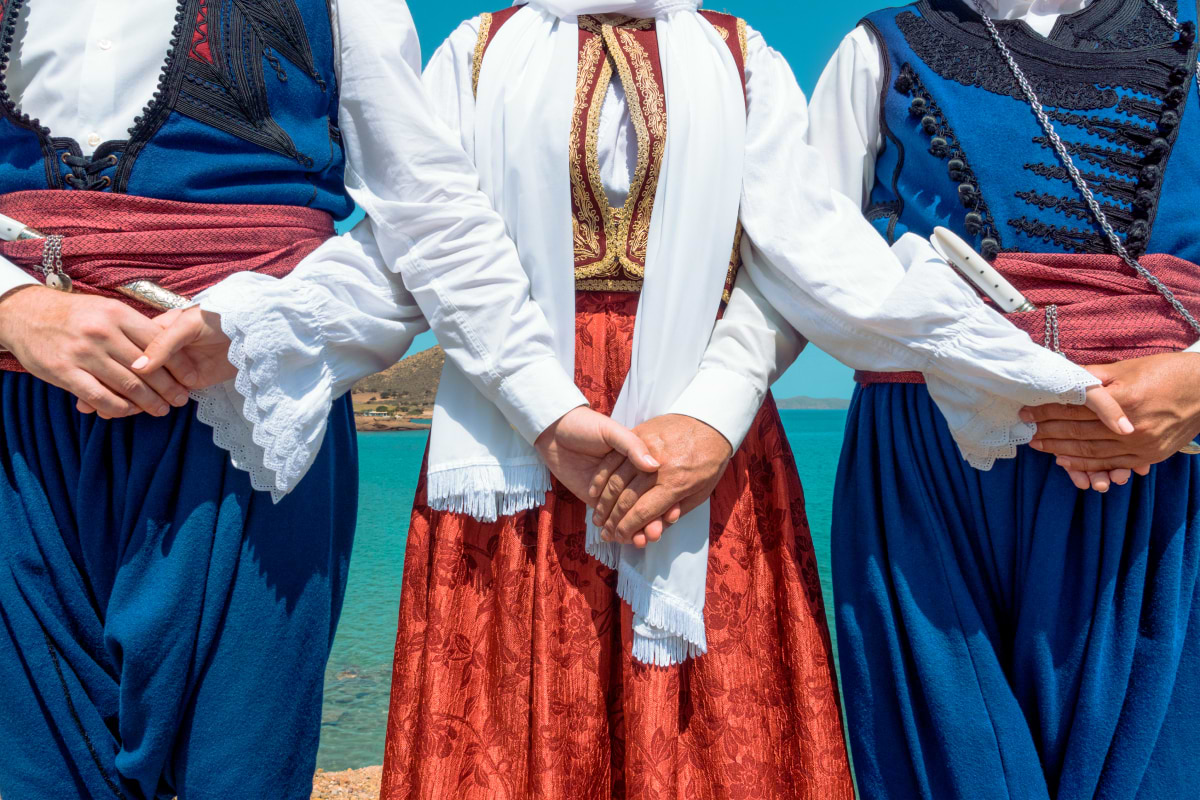 More Shore Things for your wishlist...
We have even more in our curated catalog.
Guess that number
The Valley of Butterflies is home to over one million butterfly species.


The allure of Rhodes may be attributed simply to its geographic configuration, but we think there's a little magic involved too. Auspiciously shaped like a spearhead – and just a stone's throw from Turkey and Egypt's ancient capitals – Rhodes was an essential naval port and a sought after territory for a litany of dueling empires, from Alexander the Great to the Ottomans. Synonymous with the ancient world, Old Town Rhodes has a near-perfectly preserved medieval section. The Knights Street is a winding, narrow walkway of cobblestone lined with preserved inns (still in-use today) that transports visitors back to a time when kingdoms were more than just a memory or the focus of an HBO show.

Because it's one of the few places on Earth that offers practically everything – with the exception of winter sports perhaps – it's obviously become one of the most popular of the Greek Isles. While its past is something that's been studied throughout the world for centuries, the food scene has become more legendary than the mythology that made it famous. One look around the magnificent city will let you know you made the right choice coming to visit – whether you're looking for a romantic getaway, some me-time to completely zen out, or you're on the hunt to find the perfect moussaka (a Greek eggplant lasagna) Rhodes is waiting for you to come ashore and carve out your own exciting path.
Set sail the Virgin way and find a new approach to cruise vacations. Select a cruise itinerary and let's sail.
Be the first to get our exclusive deals + onboard happenings
Oops, something went wrong. Please try again or visit our Contact Us page. You can also:
Check you've typed your email address correctly.
Make sure you've checked the signup box.
Success!
You've successfully signed up for our email list... You're in for some treats.