Virgin Voyages' guide to Split
An exuberant city where history and tradition blend flawlessly with beauty and elegance.
SPLIT
High-Key Vibes in a Low-Key City
Along the eastern shore of the glistening Adriatic Sea lies a small peninsula that's home to Croatia's second largest city – Split. The first thing you'll see when approaching this breathtaking Dalmatian capital coastal city is its pristine beaches, who's white sand seemingly glows in the sun.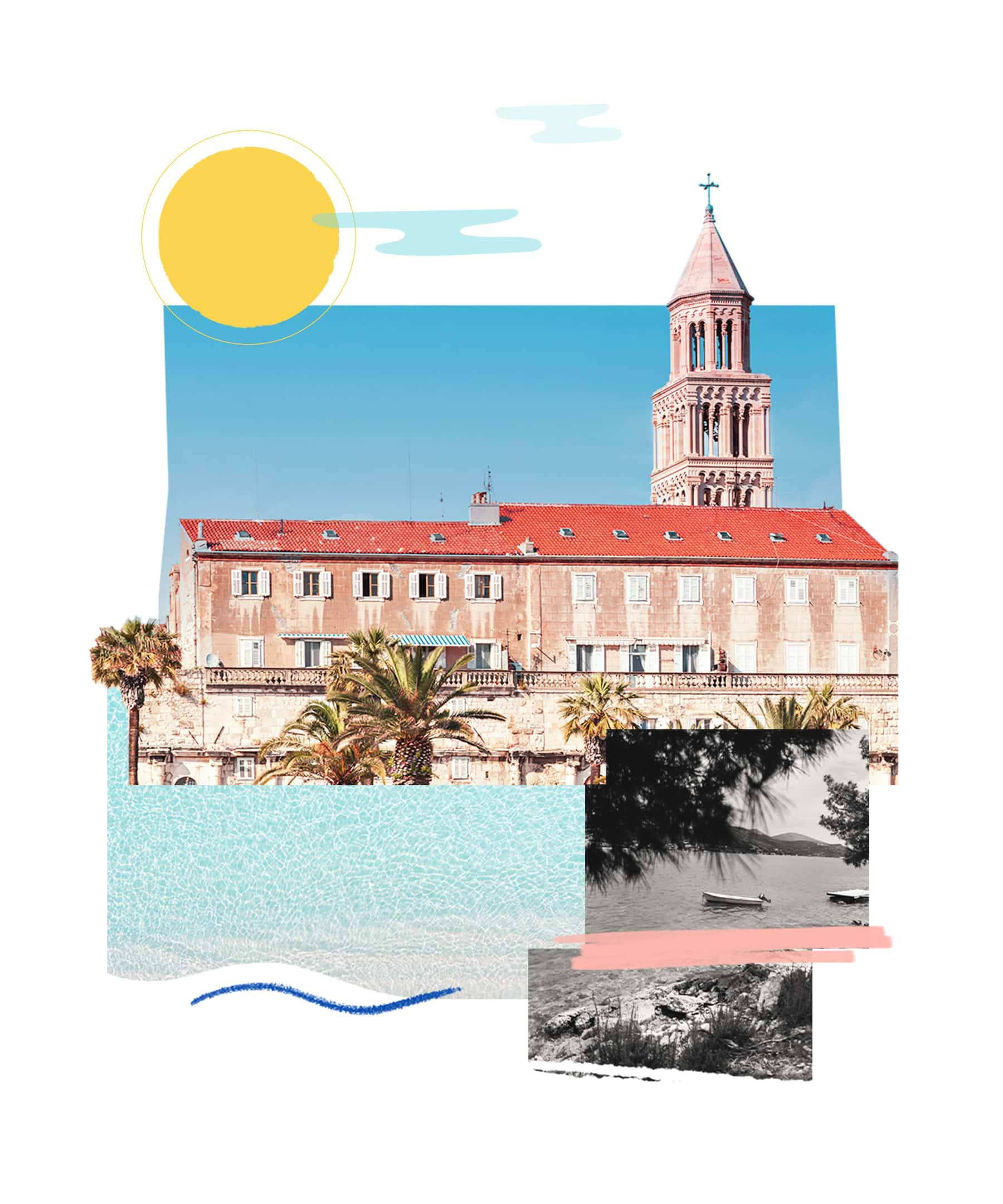 Its famous beaches offer something for every traveler – from the sailor who wants to walk the boardwalk, bar hop, shop the brightly colored shops, or grab a bite to eat there's Bačvice Beach, who's bustling culture provides a major portion of Split's livelihood, and for a more secluded, private beach experience you can make your way to Ovčiče Beach.

Loaded with opportunities to immerse yourself in the loaded history of Split, from stepping inside the Diocletian's Palace (one of the world's most impressive Roman monuments and a UNESCO world heritage site), to a variety of grand museums, and endless adventures waiting to be had in the sprawling natural world that surrounds the city, Split's magic awaits you no matter your journey. Find yourself canoeing the Cetina River, going on an ATV safari, hiking through breathtaking views that span all the way to Bosnia and Herzegovina, or eating and drinking your way through the dozens of bars and restaurants that call this magical city home.

With so much culture busting at the seams of this eclectic city, no matter how you ~split~ your time, you're guaranteed to have an unforgettable time. (We promise that will be the only split pun, we just couldn't resist.)
Shore Excursions
Choose your Split Adventure
Glowing caves, canyon cannonballs and inspiring national parks
Vis Island & Blue Cave Boat Tour
A hidden gem of local fishermen during the 1800s, the Blue Cave and Vis Island is one of the most breathtaking and jaw-dropping (yes, both) places in the world. While approximately an hour and forty-five minute speedboat ride from Split, this natural wonder is worth every second spent speeding across the glistening Adriatic Sea. Once you arrive, guides will take sailors on small wooden boats into the magical blue cave – a glowing cobalt oasis that you have to see to believe.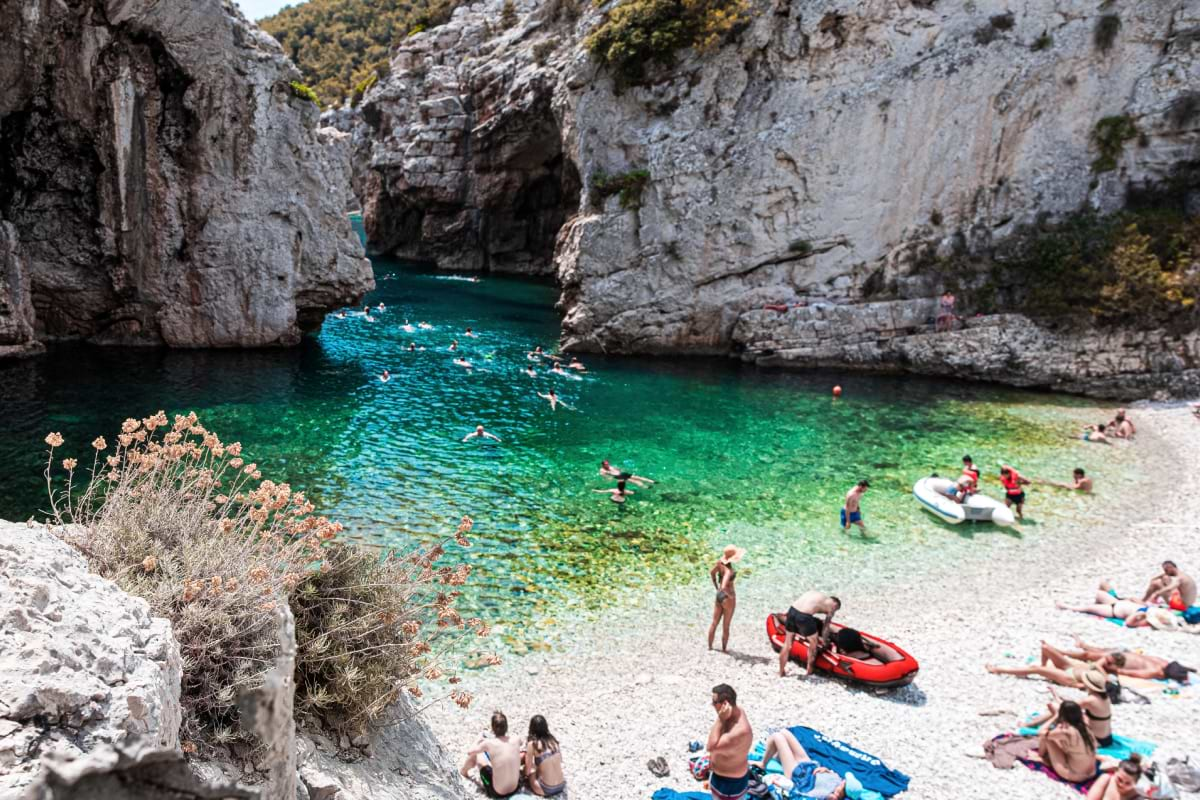 Split Hinterland ATV Safari
Discover the majestic inland of Dalmatian Hinterland on an exciting half-day ATV tour. Rove along the Croatian countryside with a knowledgeable local guide who will explain the sights and sounds of the local flora and fauna along the sprawling trails. With gear rental, round-trip transfers and included lunch the only thing you'll have to worry about is taking in the view – and driving the ATV of course.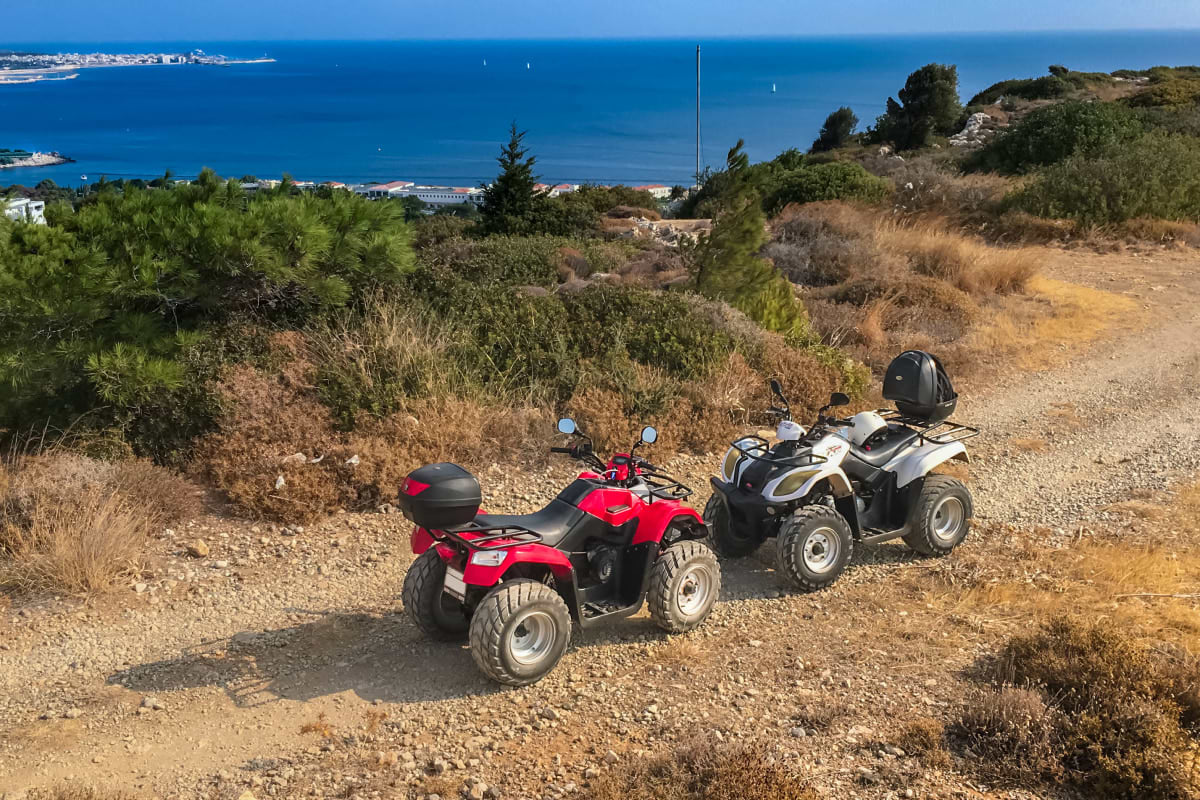 Krka National Park & Waterfalls
Take a picturesque self-guided tour through one of the most beautiful national parks in the entire world. Home to the iconic Krka river and its corresponding waterfalls, Krka National Park is an idealistic place to hike at a leisurely pace while taking photos, to swim in natural pools, watering holes and underneath cascading waterfalls, and to have lunch while surrounded by the unique beauty of Croatia before heading back to the city center.
More Shore Things for your wishlist...
We have even more in our curated catalog.
Bring your reading glasses!
Morpurgo, the third oldest bookstore in the world, calls Split home. The older two are located in Paris and Lisbon.


Split is one of the most exciting places in the entire world. Whether you choose to spend your time here on the hiking adventure of a lifetime, swimming through natural watering holes, buzzing rural trails on an ATV, relaxing on one of Split's many flawless white sand beaches or experiencing the local culture through food and drink – or creating your own journey with a perfect mix of everything – Split is certainly about to become one of your favorite vacation destinations.
Set sail the Virgin way and find a new approach to cruise vacations. Select a cruise itinerary and let's sail.
Be the first to get our exclusive deals + onboard happenings
Oops, something went wrong. Please try again or visit our Contact Us page. You can also:
Check you've typed your email address correctly.
Make sure you've checked the signup box.
Success!
You've successfully signed up for our email list... You're in for some treats.