Virgin Voyages' guide to Hobart, Australia
Featuring superb dining, towering cliffs, and provocative art.
Hobart, Tasmania
A tiny Tassie town with one huge heart
Hobart might be Australia's littlest (and southernmost) capital city, but brimming with history, cultural attractions, and an enviable food and wine scene — it punches well above its weight.

Nestled along the steep foothills of Mount Wellington and bordered by River Derwent's crystal-clear waters, this charming Tassie town is surrounded by breathtaking nature, so no wonder it nurtures all sorts of creativity.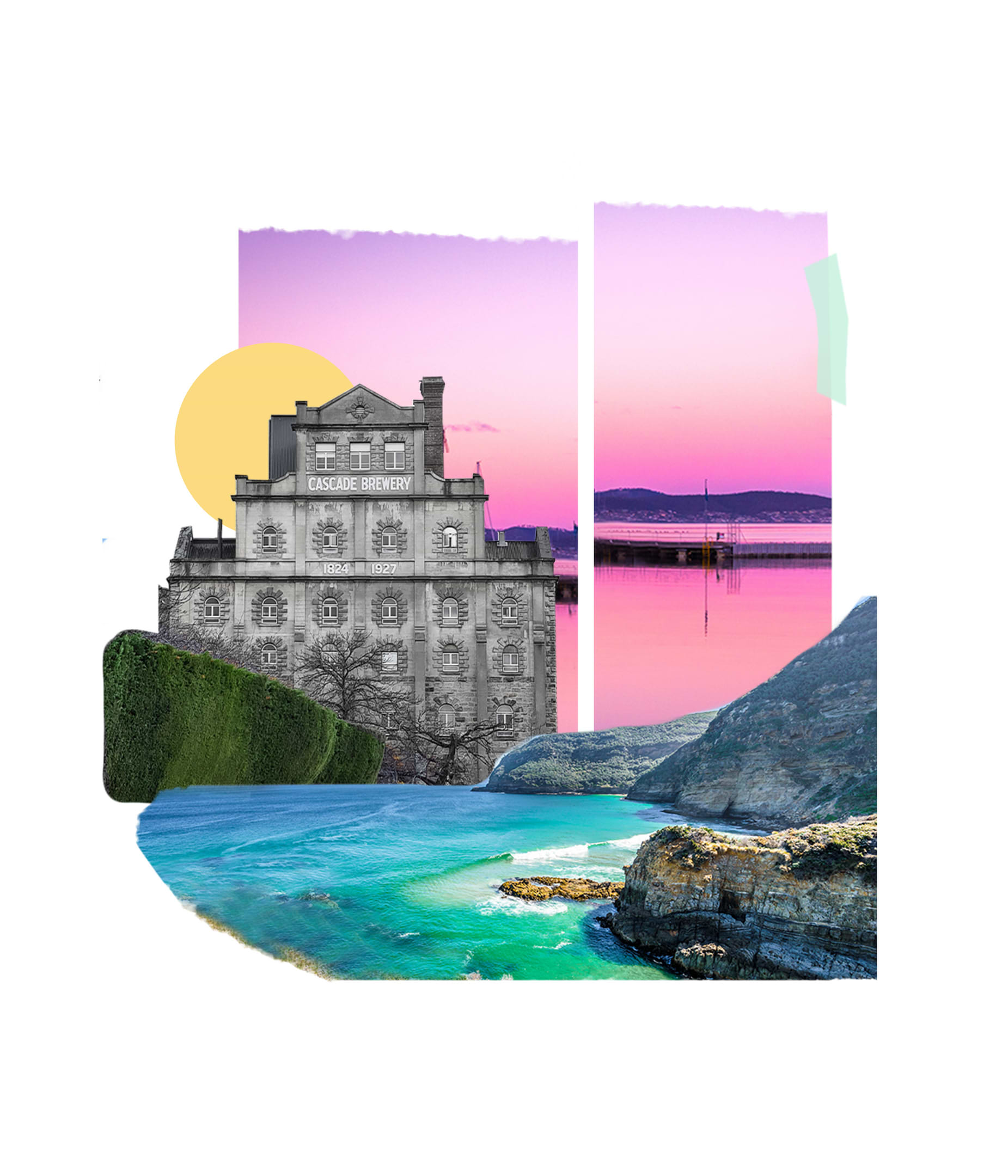 Home to a multitude of art galleries, museums, and festivals, a magnet for produce lovers, and jam-packed with historical sites, Hobart brims with inspiration from every corner.

From the eccentric MONA with its controversial private collections and midwinter festival to the incredible food that's so fresh oysters are literally still dripping with the salty waters they were plucked from, plus its long history that goes back to the beginning of Aussie times — Hobart has it all.

So get ready for sand between your toes in the early morning, afternoons roaming the lively city streets, catching the sunset from a snow-covered mountain summit, and having a few cocktails on the waterfront.
Shore Excursions
Australia's second oldest city, Hobart began as a penal colony in 1804
And you can visit Port Arthur, Tasmania's famous convict settlement site.
Historic Port Arthur & Vineyard Tours
Enjoy the views as you make your way into the Tasman Peninsula's Port Arthur Penal Colony. A guided tour and harbor cruise which will provide information about the English convicts transported here — many of whom settled the newly discovered land. After a BBQ lunch and free time, you'll drive to Tasmania's most southerly located vineyard. Here you'll learn about the grapes, climate, and history of the vineyard, then sample different blends that have been growing on the grounds for 100+ years.
Tasmania's Full-Day Heritage Tour
Get in a full day of Tasmanian culture beginning with a lovely drive to Mt. Field National Park where you'll go on a trail through the rainforest and see the famous Russell Falls. You'll then visit the historic town of Richmond, whose Georgian architecture has been preserved since the mid-1800's, followed by a drive into an incredible wine region for a tour (plus lunch) at a local vineyard. Next, visit a wildlife sanctuary which features a whimsical mix of wild (and protected) creatures.
MONA Museum Visit & Ferry Ride
Take a walk on the creative side visiting the MONA (Museum of Old & New Art). You'll head out over the Derwent River in style — riding in the ferry's exclusive lounge which features snacks plus a separate deck space. Upon arrival, you'll be given an introduction, then the space is yours to explore. Rather than the traditional "white cube" sections, you'll visit galleries along a labyrinthine-esque passageway, and with a personal tablet, you can read up on each piece on your own.
More Shore Things for your wishlist...
We have even more in our curated catalog.
Breathe easy
Tasmania has the cleanest air in the world. Literally.
Shore Excursions
Hastings Cave Adventures

While Australia is loaded with unique places, Burnie may top the list as one of the most original. With historic neighborhoods adorned with cozy cottages and unpretentious restaurants, measureless opportunities to witness some of the most interesting wildlife in the world, picturesque vistas everywhere you turn and some of the world's most charming collections of art there's so much to see and explore here.

Whether you choose to spend your time celebrating the auspicious food and beverage scene, taking an adventure to one of the world's most beautiful waterfalls or through one of the world's most breathtaking distilleries — the only thing that's definite about your trip to Burnie is that you're going to have an unbelievable time.
Set sail the Virgin way and find a new approach to cruise vacations. Select a cruise itinerary and let's sail.
Be the first to get our exclusive deals + onboard happenings
Oops, something went wrong. Please try again or visit our Contact Us page. You can also:
Check you've typed your email address correctly.
Make sure you've checked the signup box.
Success!
You've successfully signed up for our email list... You're in for some treats.