Virgin Voyages' guide to Napier, New Zealand
Home to a booming art deco scene and endless outdoor adventures, you have to see this off-the-beaten-path town to believe it.
NAPIER
An artist's paradise
Worth the short shuttle ride you'll have to take from port to the city center, the eclectic city of Napier proudly stands apart from almost anywhere you've ever been. Featuring flawlessly preserved 1930s architecture and street after street of inspiringly restored art deco buildings, Napier is currently one of the most impressive (and complete) collections of art deco neighborhoods in the entire world.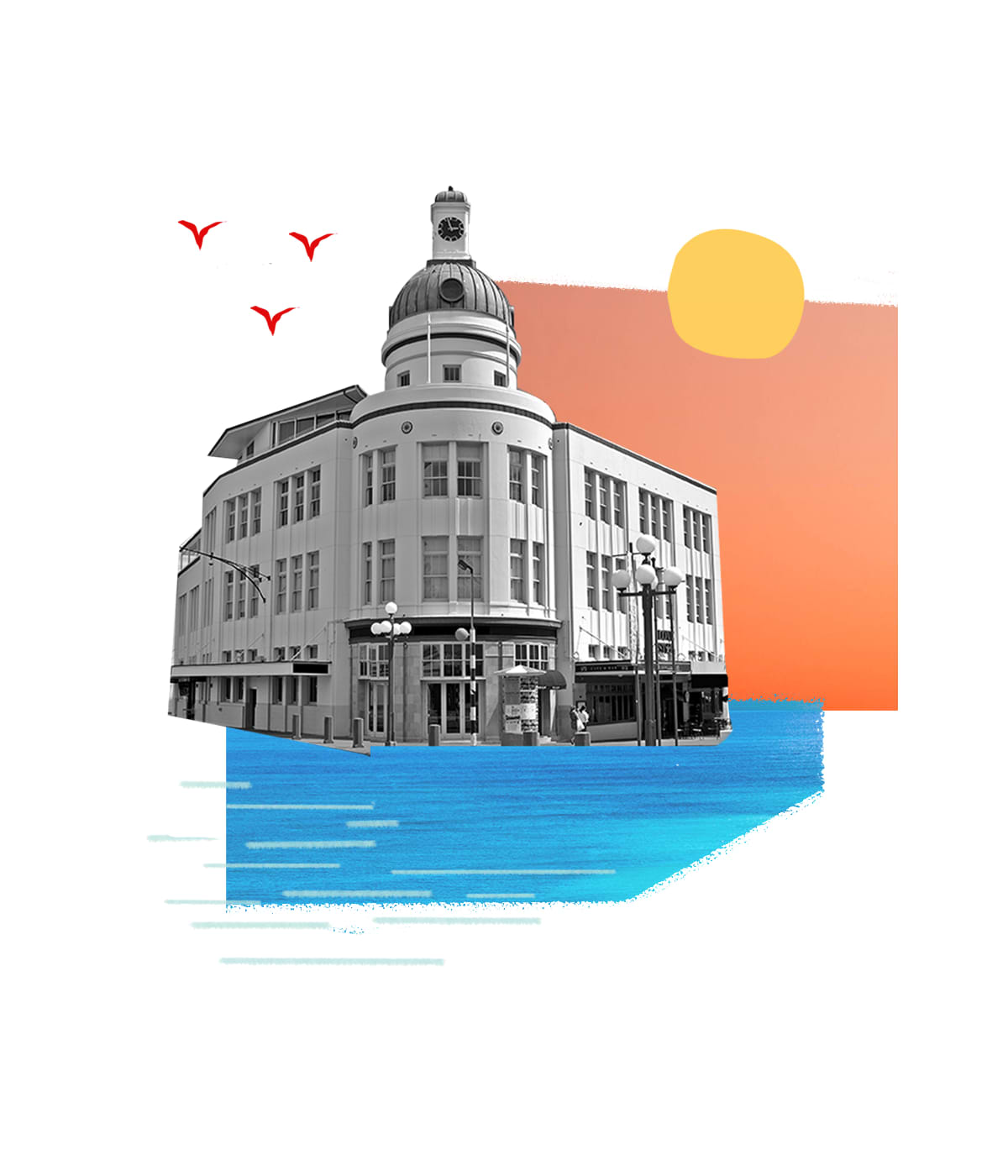 With a wide selection of outdoor adventures in arms reach (like white water rafting and horse trekking through the iconic Hawkes Bay), tons of shopping options (including at the famous Urban Farms Market), sweeping, tourable wine vineyards, and endless options to see local art, eat local fare and soak up the local culture, Napier will soon be one of your top travel recommendations.
Shore Excursions
Immerse yourself in nature in Napier
Horseback riding, diverse art collections, and mystical birds.
A Tale of Two Hawkes Bay Wineries
Begin your journey on a drive through the Art Deco District then into the countryside, crossing the Heretaunga Plains to one of the region's top cellars. With a striking Gothic building countering a backdrop of expansive vines, sample Bordeaux-style vintages produced in very small quantities. Then head north to one of the oldest vineyard locations. Nestled inside a stunning valley, wines here are grown from very small, carefully managed blocks — whose unique properties can only be tasted here.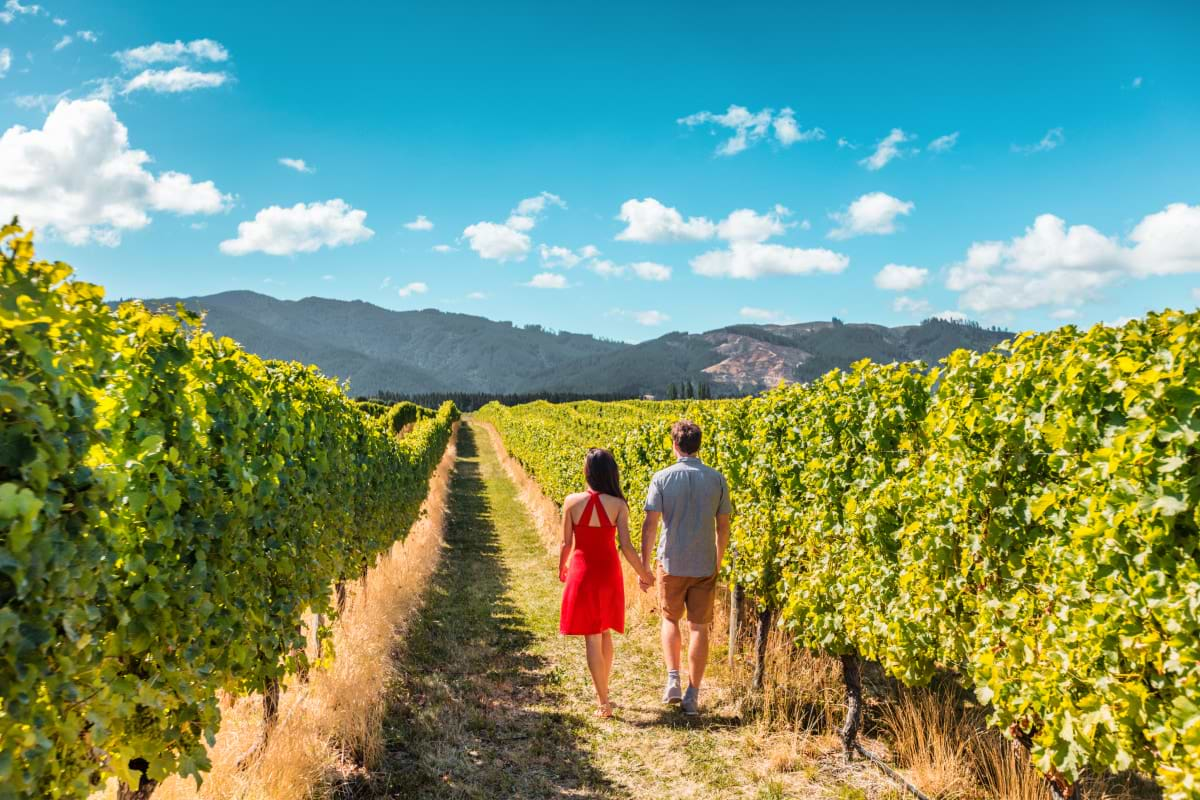 E-Bike Cycle & Winery Adventure
Take a cycling pathway down Hawke's Bay Trail which features spectacular views of the Pacific Ocean in the distance. There will be stops along the way for commentary and stories from your guide, plus a trail through a nature reserve that is home to rare birds. Passing the mouth of the Tuki Tuki River, you'll cycle through the gorgeous community of Te Awanga, then onward to a local Cellar Door for a well-deserved tasting platter to accompany your different wine samples.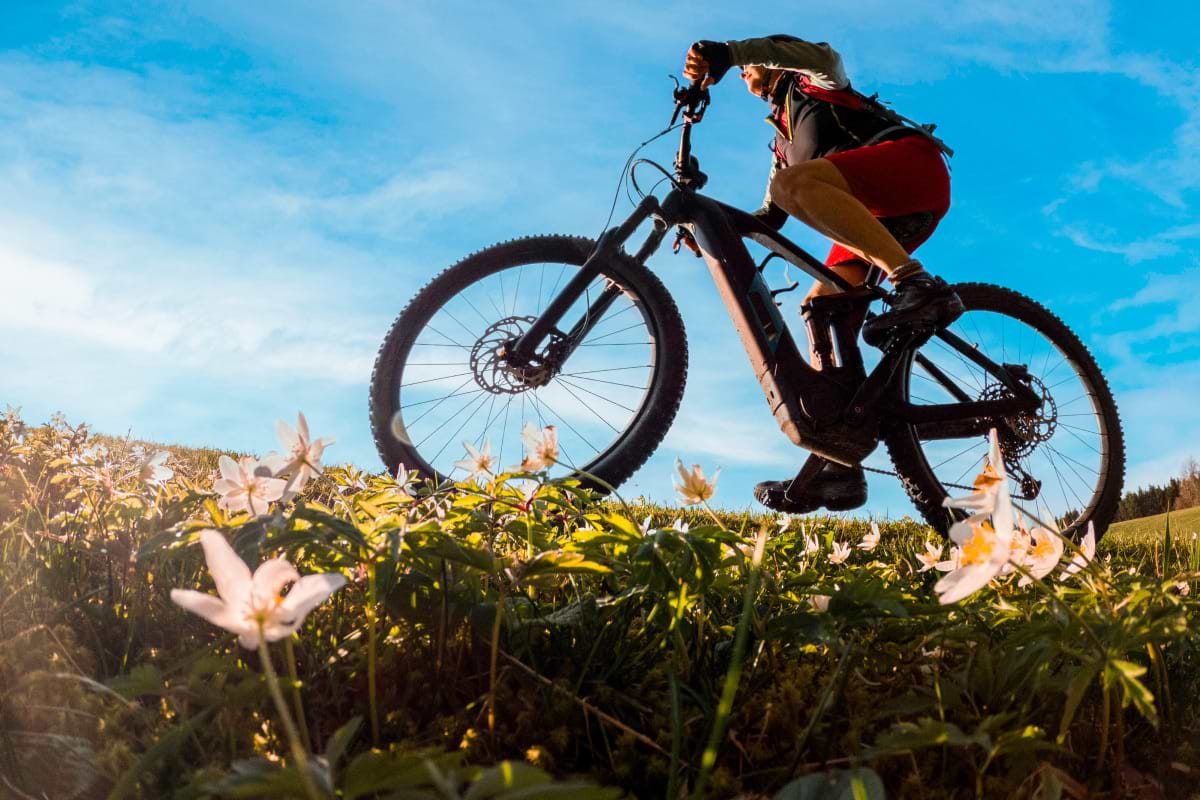 Cape Kidnappers Views & Gannet Colony
Enjoy the scenic views of Hawke's Bay on your way to Cape Kidnappers Base. With plunging cliffs and gem-toned waters, you'll head down an unpaved road to an astounding colony of gannets. Not only will you enjoy the remote surroundings, but you'll spend time on one of only two known mainland gannet colonies in the world. After, you'll return to the base for a nice lunch, before making your way on a drive through Napier's art deco district on your way back to the ship.
More Shore Things for your wishlist...
We have even more in our curated catalog.
Leave room in your suitcase for sweaters
Napier is the largest wool exporter in the Southern Hemisphere.
Shore Excursions
Hawkes Bay Wineries
Home to over 200 vineyards, 70 wineries, and 30 cellar doors, Hawkes Bay produces some of the best and most sought after wine in the world. Anyone from a sommelier to a wine novice could certainly spend endless time exploring the nearly 12,000 acres of Napier wine country.
DISCOVER MORE SHORE THINGS

Napier, New Zealand is truly a diamond that stands out from every other city in this extraordinary country — and beyond that, the world. Their rocky coastlines and slight distance from the ocean to the city center makes everything you find here feel protected and immensely special. Natural and artistic wonders that are ever present no matter where you are in this vibrant city — whether that's walking street after street of refurbished Art-Deco buildings or appreciating the walls of one-of-a-kind murals that celebrate how important the ocean is to all of New Zealand: radiating positive vibes you can feel to your core.

And with a plethora of options of how to spend your day here, Napier will make you feel right at home, even if (some of you!) are on the other side of the world.
Set sail the Virgin way and find a new approach to cruise vacations. Select a cruise itinerary and let's sail.
Be the first to get our exclusive deals + onboard happenings
Oops, something went wrong. Please try again or visit our Contact Us page. You can also:
Check you've typed your email address correctly.
Make sure you've checked the signup box.
Success!
You've successfully signed up for our email list... You're in for some treats.