Virgin Voyages' guide to Picton, New Zealand
The entryway to one of the most sought after wine regions and a nature enthusiast's paradise.
PICTON
The gateway to Marlborough
Arguably, one of the most beautiful seaside towns in all of New Zealand is Picton. With boundless white-sand beaches, a plethora of opportunities to reconnect with mother nature — including multiple national parks, bush walks, swimming with wild dolphins, and impressive waterfront bars and restaurants, Picton really offers everything for adventurers from every walk of life.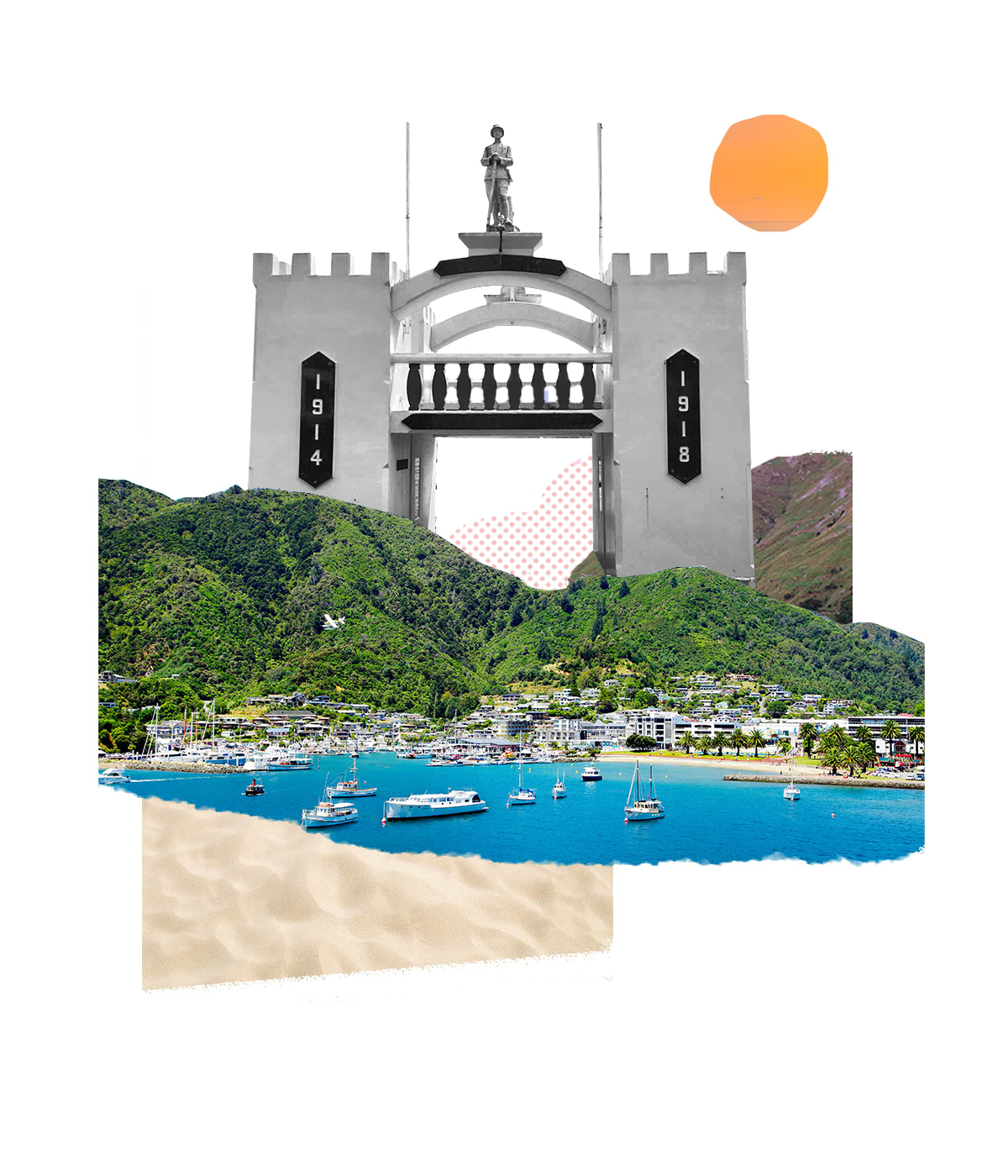 Whether you choose to explore this quintessential harbor town by foot, kayak, or railway, you're certain to fall in love with everything Picton has to offer — all while the overwhelmingly chill vibes remain ever-present everywhere you explore.
Shore Excursions
Iconic wine, astounding views, and white-sand beaches.
A Tour of Three Marlborough Wineries
With very long, warm summers combined with a short winter season, New Zealand offers the perfect climate to grow grapes — which is good news for wine and spirit lovers. Today you'll head into Marlborough's famous wine region and visit three different wineries. With a brief introduction from your guide, you'll sample the different blends at each location, while learning about all the unique qualities and varieties that grow in this very special region.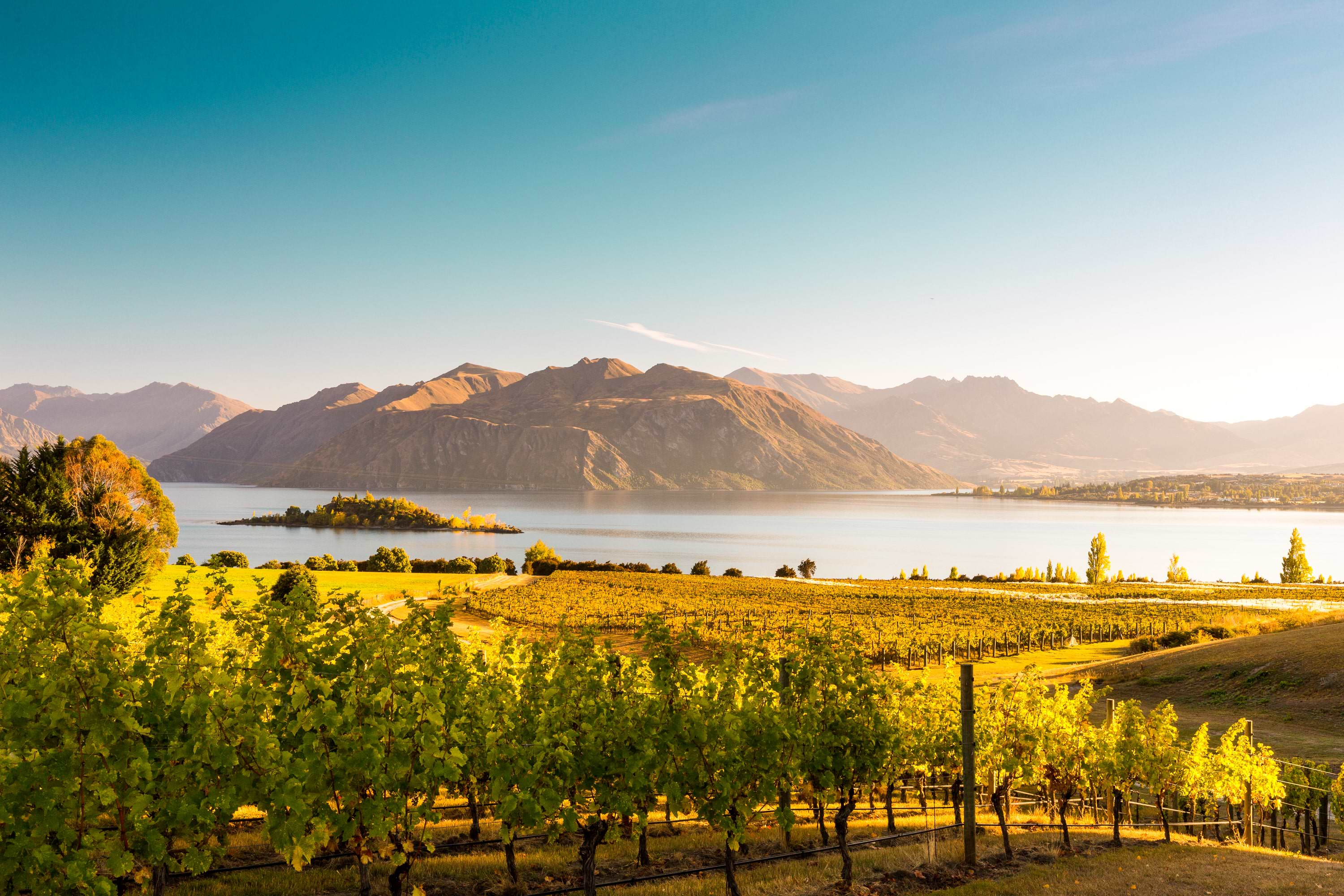 Queen Charlotte Sound Boat Cruise
Enjoy the views upon views (upon views) on a roundtrip boat ride from Queen Charlotte Sound up to the remote Arapawa Island. Flanked by the Cook Strait and Tory Channel — seals, whales, and dolphins call these waters home, and with only a handful of locals and vacation accommodations, this is one of the few places you may visit where you can immerse yourself in the natural surroundings to its fullest.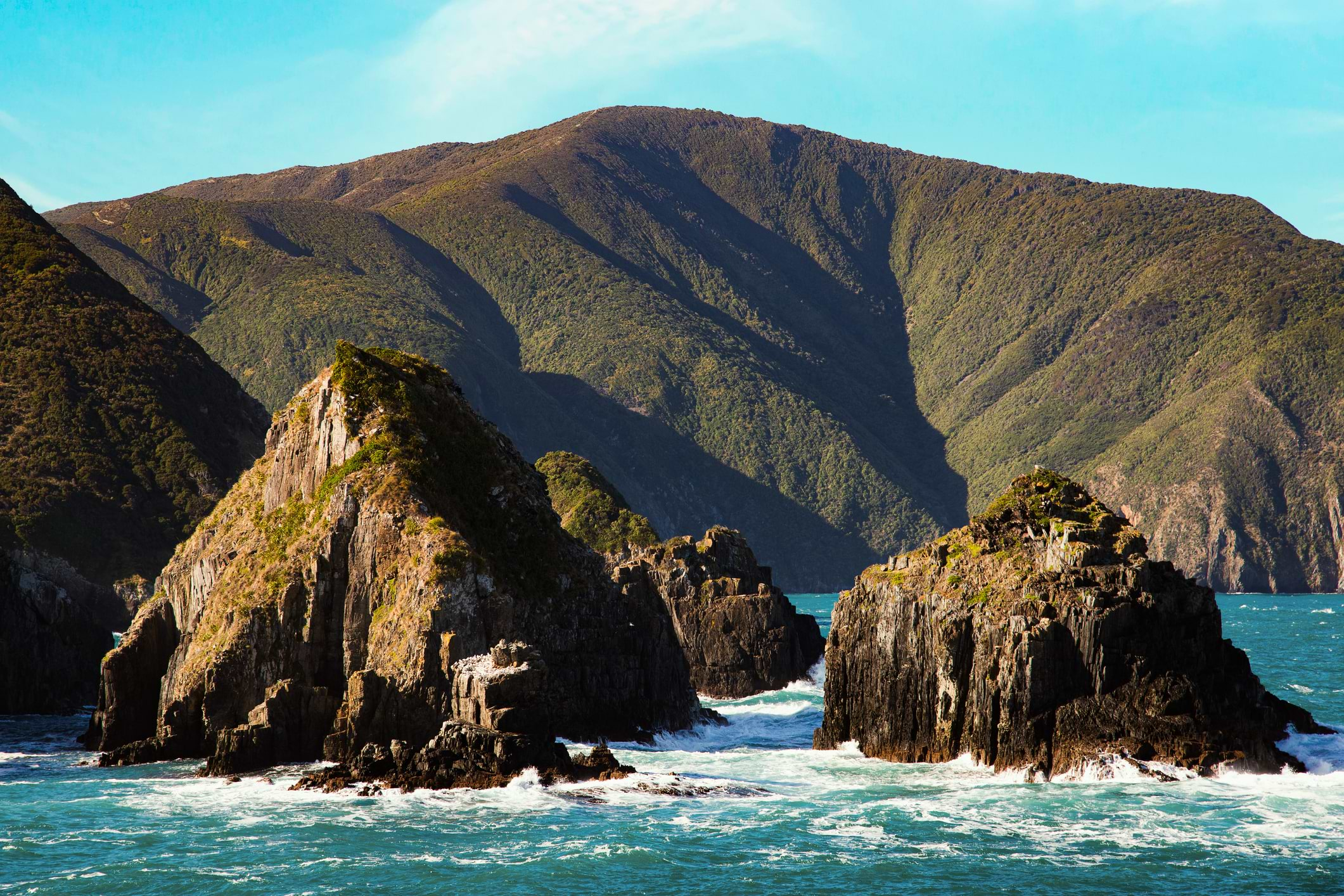 Kaipupu Wildlife Sanctuary Walking Tour
A quick drive from the pier will take you to a boat landing that takes you over to the sanctuary. Many native species and forests are now extinct (or endangered), but here — you'll witness the ongoing efforts of what restoration looks like for the natural world. You'll be guided on a trail that consists of restored native bush and old forest growth so that the fur seals, penguins, birds, and unique plants (which you may see on your walk) can thrive without the threat of invasive predators.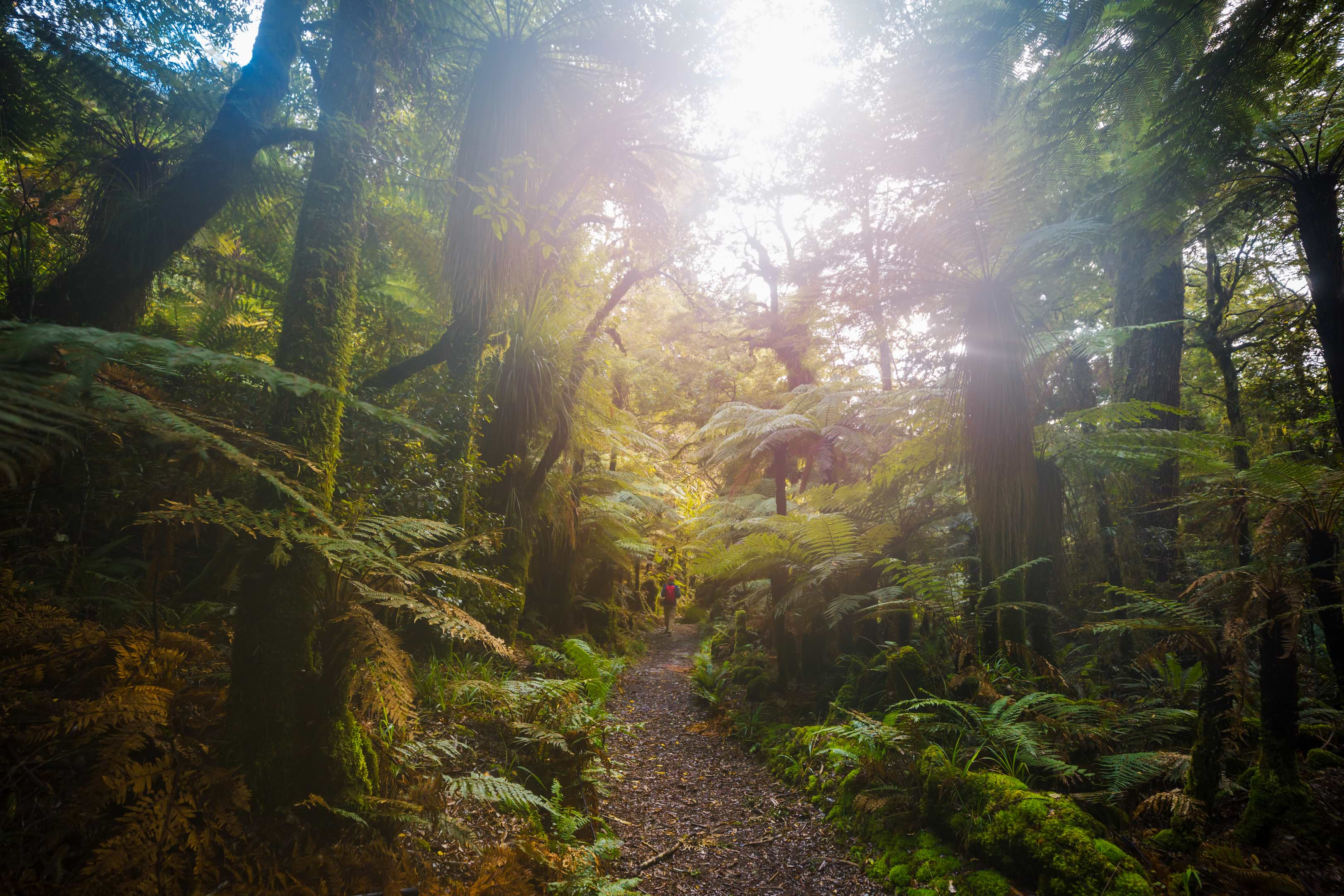 More Shore Things for your wishlist...
We have even more in our curated catalog.
Keep your glass chilled!
85% of New Zealand's exports are from the Marlborough Region.
Shore Excursions
Kayaking Marlborough Sound
Take in all the gorgeous views of Marlborough Sound while staying active in a kayak. Only 20 minutes from the port, you'll be driven to Ngakuta Bay to meet your guides. Now it's time to gear up, grab a paddle, and make moves into the water on a kayak built for two.
DISCOVER MORE SHORE THINGS

As the gateway to some of the most coveted vineyards in the entire world, Picton is a quaint seaside town that radiates the kind of vibes that curate an ideal blend of sophistication and comfort. Whether you choose to spend your time in Picton wandering from winery to winery with a glass of condensed Sauvignon Blanc, or seeing the iconic little blue penguins that call Picton home — no matter your path, it's going to be a memorable one to wander.
Set sail the Virgin way and find a new approach to cruise vacations. Select a cruise itinerary and let's sail.
Be the first to get our exclusive deals + onboard happenings
Oops, something went wrong. Please try again or visit our Contact Us page. You can also:
Check you've typed your email address correctly.
Make sure you've checked the signup box.
Success!
You've successfully signed up for our email list... You're in for some treats.