Virgin Voyages' guide to Tauranga, New Zealand
Endless opportunities to experience the pinnacle of self-care.
TAURANGA
A glamorous respite for reconnection
In New Zealand's iconic Bay of Plenty, you'll find its largest and fastest growing city: Tauranga. Known for its breathtaking beaches and mind-blowing vistas that are so beautiful they were good enough to star in Lord of the Rings — a day in Tauranga is truly cinematic.
With so much to experience in this harbor city, we had to make it an overnight or late-night stay to ensure you're able to absorb all the energy you possibly can. From mud baths to white water rafting, kiwi farm tours to swimming in the absurdly serene Pilot Bay, hot spring adventures to cocktails on a white-sand beach, Tauranga is the quintessential town for every kind of mood — no matter what kind of sojourn you're hoping to experience.
Shore Excursions
Dip in hot springs, witness natural magic, and achieve ultimate relaxation.
The Authentic Bay of Plenty
Take in stunning 360° views from a centuries-old Māori fortification whose strategic site was coveted by neighboring tribes, and stroll under gold and green kiwifruit vines. You'll have the rare honor of being welcomed into a sacred tribal meeting house, where you'll hear ancient stories from the descendants of the Central Polynesian migrants who arrived in NZ over 650 years ago on the very first ocean-going canoes. Conclude with morning tea and lovely views at a charming beachfront cafe.
Wonderful Te Whakarewarewa
Discover the beauty of the historic Te Whakarewarewa Thermal Valley on a fascinating visit to Te Puia — a 60-hectare area, home to the world-famous Pōhutu geyser, boiling mud pools, dreamy hot springs, and impressive silica formations. You'll get to see it all, plus peek at where young Māori apprentices learn ancient arts, before watching a mesmerizing cultural performance in the Te Aronui a Rua. Head next to the city for a barbecue lunch at Rotorua's oldest lodging, the Prince's Gate Hotel.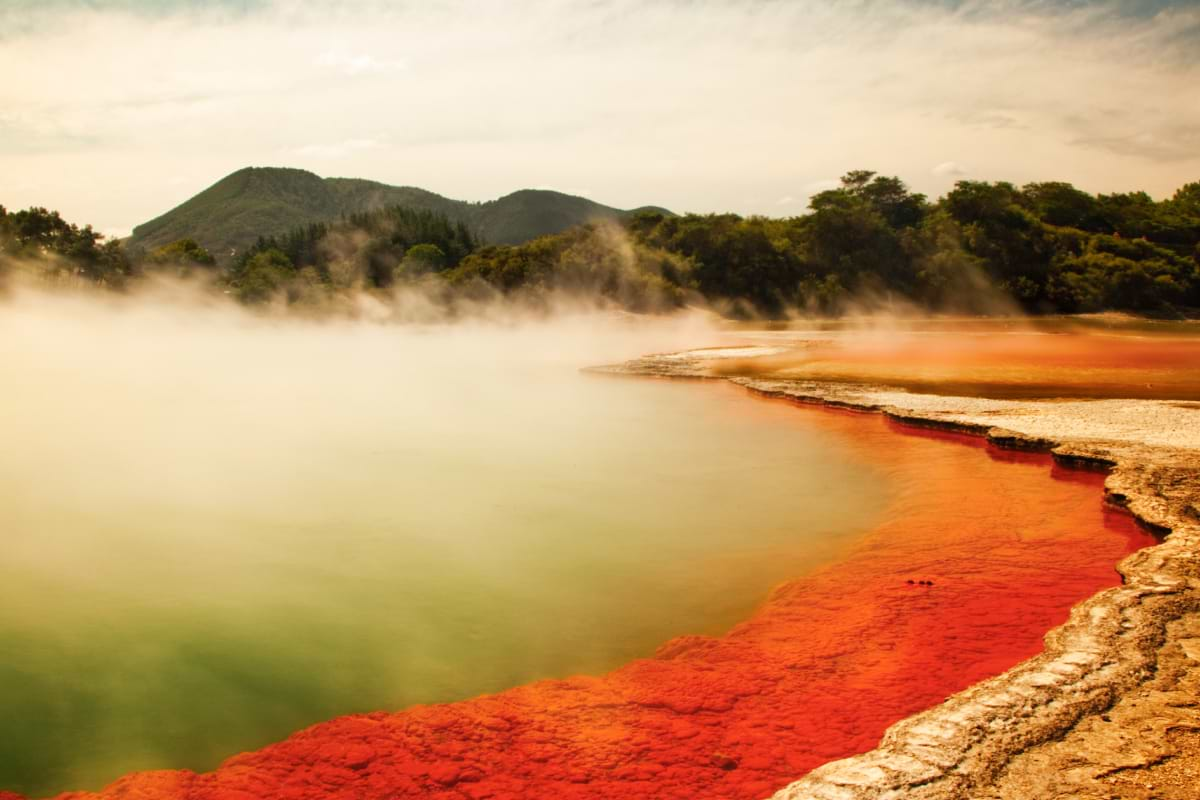 Explore Rotorua's world-famous Te Whakarewarewa Valley on a late afternoon jaunt to Te Puia, a geothermal wonderland renowned for its beauty and ties to Māori culture. You'll see the greenstone, wood carving, and flax weaving schools at the New Zealand Māori Arts & Crafts Institute, enjoy a delicious hāngī dinner, and watch a cultural performance in the beautifully carved Te Aronui a Rua — all before enjoying hot chocolate, seated on a naturally heated rock terrace overlooking the Pōhutu Geyser.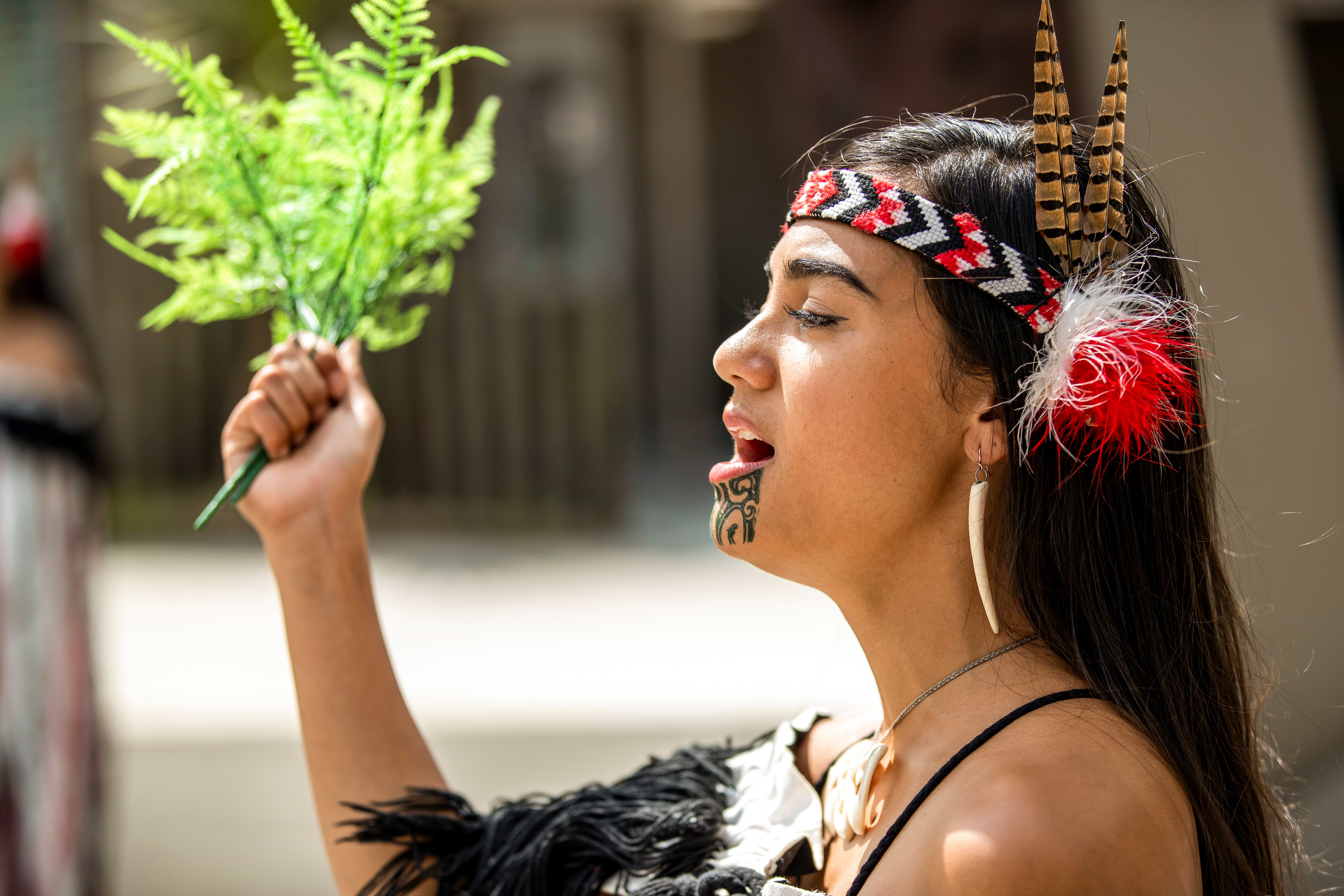 More Shore Things for your wishlist...
We have even more in our curated catalog.
A city based in relaxation and healing
Tauranga is a Māori name meaning "resting place."
Shore Excursions
The Rotorua Canopy Tours Experience
Experience a native New Zealand forest via a one-of-a-kind eco-adventure packed with swing bridges and zip lines.
DISCOVER MORE SHORE THINGS

New Zealand is one of the most unique places in the entire world; and Tauranga is one of those places which makes it so. From white water rafting and kayaking over glow worms to healing mud baths and beachside cocktails with your toes in the sultry white sand, Tauranga is bound to become one of your new favorite travel destinations — and the perfect places for a longer stay.

Because with late or overnight stays aboard our lady ships, you'll be able to see just how gorgeous this city is in both the sunset and the sunrise. So grab your sunnies and your sun cream — you won't want to miss this.
Set sail the Virgin way and find a new approach to cruise vacations. Select a cruise itinerary and let's sail.
Be the first to get our exclusive deals + onboard happenings
Oops, something went wrong. Please try again or visit our Contact Us page. You can also:
Check you've typed your email address correctly.
Make sure you've checked the signup box.
Success!
You've successfully signed up for our email list... You're in for some treats.