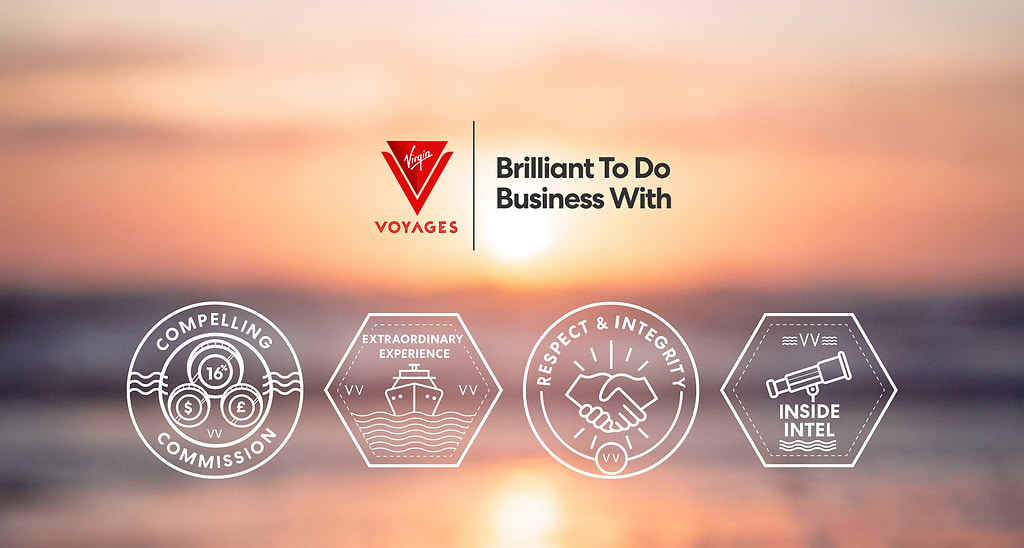 You know, we love to talk the talk about how we're making an 'Epic Sea Change For All' in the cruise industry, but walking the walk means having you, our First Mates, by our side.

As we approach our inaugural season, it's super important to us that you know how much we value you. That's why we have improved all of our offerings in order to be even more Brilliant To Do Business With. After all, if you do well then we do well, and we're going to make that happen by offering a compelling commission, showcasing our extraordinary experience, assuring you that we respect your client relationships, and sharing inside intel to #RaiseYourSales. Want to know more? Let's break it down.


COMPELLING COMMISSION
Our commitment to delivering an extraordinary experience begins with you, and that means putting our money where our mouth is by raising our commission for First Mates to a number set to boost your bottom line: 16%!

And this very, very sweet 16% commission starts on July 1, 2020 and is here to stay; this is not a limited-time offer. It's something you can count on, in addition to earning on everything and no NCFs. That's right; no portion of the base voyage fare is set aside, designated, deducted, or excluded from figuring into your earnings.

We'll also keep you soaking up the sums as you continue to earn 10% commission on everything sold before your Sailor sails, with the exception of taxes and fees. So, when you put in the work of helping your clients customize their epic experiences by adding extras like onboard credit, shore excursions, hotel stays, voyage protection, spa treatments, and premium WiFi, you'll be rewarded for that work. You even earn commission on selling a Bar Tab, which is our answer to a drinks package. You know we got you.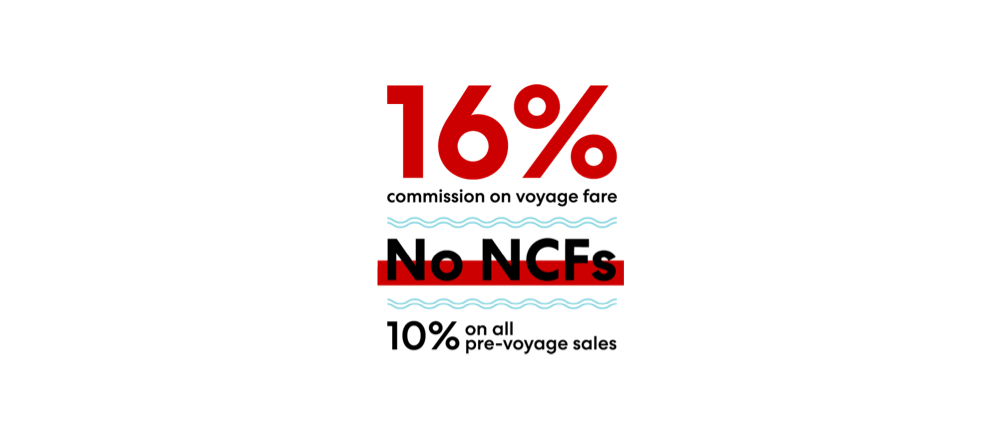 EXTRAORDINARY EXPERIENCE
For the last 50 years, a vibrant spirit of entrepreneurship and drive to change the status quo has allowed Virgin to become an international brand, known and loved for our customer focus and brilliant service.

What started from Richard's love of music with Virgin Records has transformed into a passion for redefining and elevating human experiences; it's a passion that now makes its way onto the seven seas.

The Virgin Way is core to our DNA, and it informs every element of the experience we offer. This approach is based on extensive research, as well as listening to the concerns and requests of both our First Mates and potential Sailors.

Being "Virgin" means more than changing business for good; it means being champions of the Sailor experience. We deliver on this extraordinarily, to keep your clients coming back to you with rave reviews, time and again.


RESPECT & INTEGRITY
Earth's surface is 71 percent ocean, and we bet your inbox is at least 71 percent full. We get it — your time is valuable. So, we're all about making our communications with you and your Sailors count, while ensuring your information is clearly featured in them.

And when your Sailors are on board with us, we don't forget who got them there. If they book a future voyage while still at sea, you will be a part of it; bookings made during a sailing still register in your First Mates account. Your client is always your client.

Once and for always, we honor your client relationships.


INSIDE INTEL
No person is an island, and our commitment to 'Making an Epic Sea Change For All' is not a revolution of one. We need you by our side, so we are committed to providing you with educational opportunities, marketing materials, and getting you aboard our ships so you can get the first-hand experience you need in order to share Virgin Voyages with your clients and #RaiseYourSales.

Setting sail the Virgin Way is all about taking the best of cruising and complementing it with a touch of Virgin's unparalleled customer experience, as well as the best of land-based hospitality and design. We want to make sure you have every opportunity to get to experience the product, and we'll keep you in the know and on the list for exclusive events and opportunities.

A FINAL NOTE
Your partnership means the world to us as we introduce Virgin Voyages to the world. Our ambition is to always be Brilliant To Do Business With. Thank you for your support.