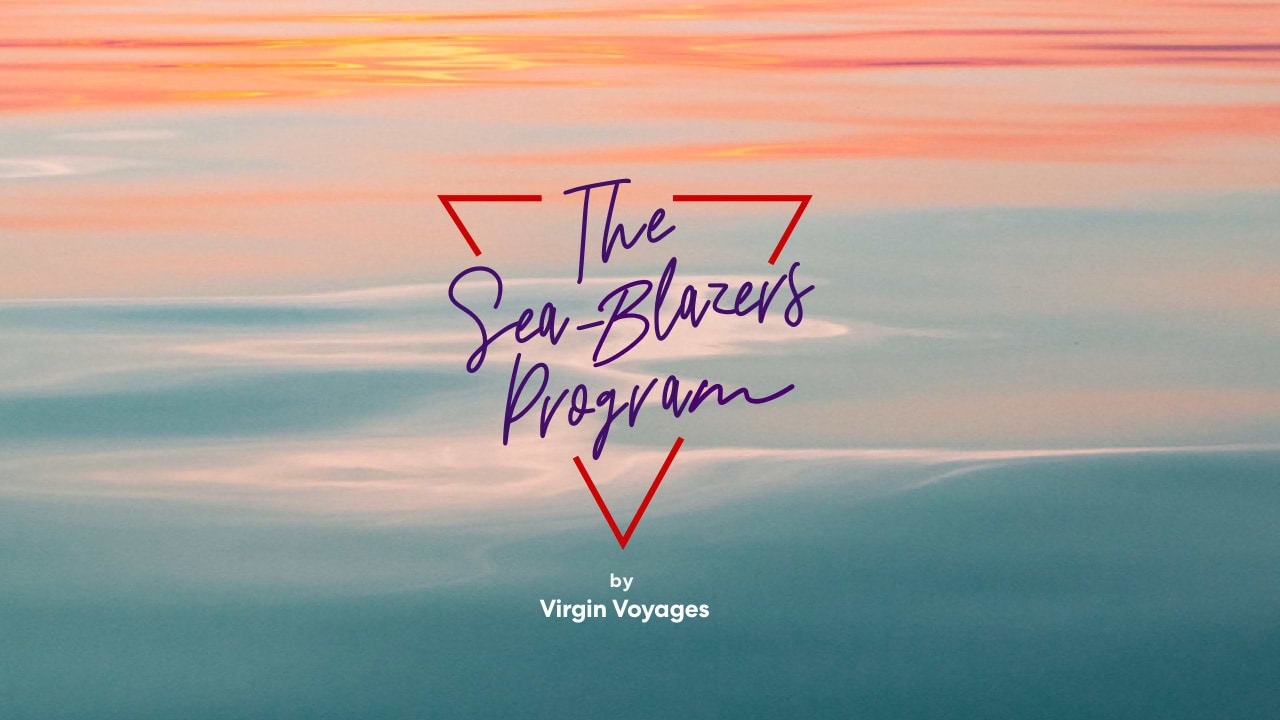 As the world opens back up and we prepare to start exploring the world, we couldn't be more excited to announce our newest program for the Sailors who voyage with us in 2021. These Sailors will be part of a once-in-a-lifetime group — a chance to be with us at the beginning of something incredibly special. The bold. The inspired. The adventurers. What we're calling a Sea-Blazer.
As a Sea-Blazer, you'll be part of a group of Sailors who will help us turn our already gorgeous sailing experience into an unmatched and transformative way to explore the world. And in doing so, if you're up for giving us a quick bit of feedback that will help shape our future, you'll be rewarded with unrivaled perks in your future.
As a Sea-Blazer, you'll get:
An extra $125 when you purchase a $300 pre-paid bar tab — a promotion that will never go away for Sea-Blazers and will apply for as long as you sail with us
$300 off your next sailing in 2022 — no matter what offers you combine it with, including the 10% pay-in-full discount or our exclusive My Next Virgin Voyage discount (which is available on board only)
An exclusive, limited-run welcome gift — just for Sea-Blazers
A few things you should know (and trust us, they're the good kind of fine print):
Any paying Sailor cruising in the 2021 calendar year is eligible to become a Sea-Blazer. That being said, a few exclusions do apply, so please see the Terms & Conditions for more details. You should also know that providing feedback is absolutely not required. While it's extremely helpful for us to know what we're doing well, what we could be doing better, and for other Sailors to understand our experience; doing so is not a requirement at all and has no bearing on your Sea-Blazer status.
After a year and a half of getting ready, we're thrilled to set sail with new faces on new horizons — fulfilling the dreams of our Sailors, our Crew, and our collective communities. We can't wait to hit the water, and we hope you'll Sea-Blaze with us soon.