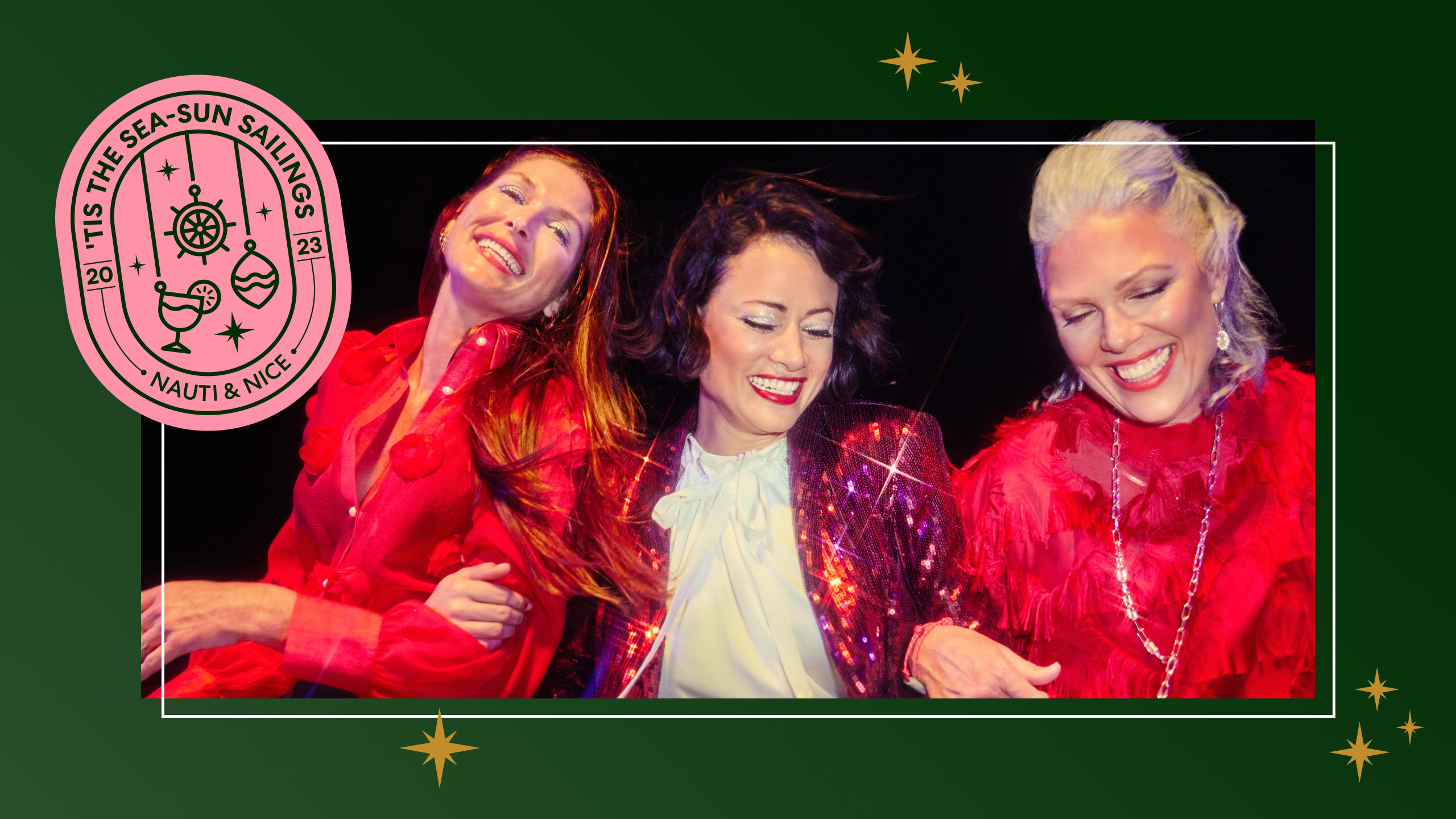 It's the most wonderful time of the year, and we have ideas about the most wonderful way to spend it. Toss those old-school Christmas vacations overboard and join Virgin Voyages for a sparkling holiday season at sea — either in the Caribbean, on Scarlet or Valiant Lady, or in the Indian Ocean on one of Resilient Lady's thrilling (and brand-new) Australian itineraries.
A dose of glamorous, non-traditional holiday magic boards on select sailings beginning November 29, and runs all the way through the New Year. The moment you arrive at our terminals in Miami and Melbourne, you'll see the signs of something special, with festive decor and backdrops perfect for photo ops to commemorate the season. Once you board, the magic continues, with exclusive onboard experiences that include:
A holiday twist on our typical first-night-of-the-voyage PJ party — a.k.a. an excuse to show off your most fantastically ugly sweaters and/or colorful footie pajamas
Holiday-themed cocktails and pub crawls
Classic holiday films playing onboard throughout the voyage to get you in the mood
A brand new show from the onboard Happenings Cast — A Very Virgin Voyages Festive Spectacular
And more surprises to come

Start the new year with a bang
Wherever Virgin sails, you can count on a good time. On New Year's Eve, we're turning the good time up to 11, with pockets of live music all over the ship to make sure that no matter where on board you are, you've got a piece of the party with you. We'll be offering specials on bottles of champagne for the more traditional, and an espresso martini bar for the daring. Every onboard restaurant will feature a special NYE menu. And we probably don't need to mention that there'll be dancing, out on the decks and in our onboard club, The Manor.

Heads Caribbean, tails Australia
Your destination decision might come down to airfare, and that's okay — the only way you can go wrong this holiday season is by not joining us onboard somewhere. Our December sailings through the Caribbean bring Sailors through the Antilles, Mexico's eastern coast, and more, all making stops (and staying late) at Virgin's exclusive Beach Club at Bimini. In Australia, we kick off life on a new continent. For New Year's Eve, our Resilient Pacific New Year's Ahoy sailing takes a grand, 14-night tour of Australia and New Zealand's most stunning ports and vistas.

And with our November offer, you can save up to 20% on whatever holiday plan you choose. Head over to our cruise deals page for more info, and we can't wait to get festive with you onboard.