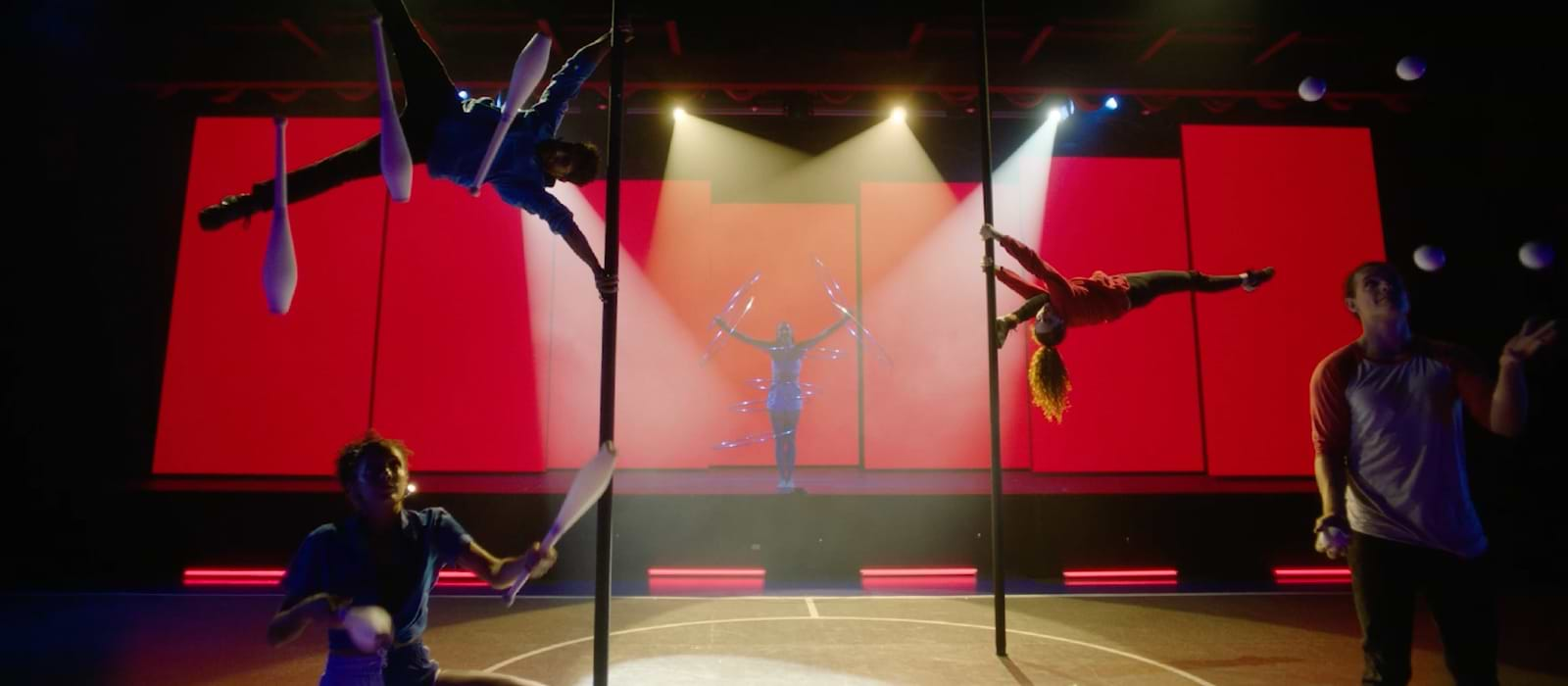 WE'RE DROPPING THE MIC IN 2023
With three ships sailing, we have so much on deck for our entertainment lineup this year.
Pick up where you left off…
Your vacation awaits — don't let these voyages sail away.
Our aim has always been to give you an incredible variety of options aboard all our lady ships — meaning no matter where you're sailing, there's something new to see and experience. Whatever your vacation speed (early risers or night owls), there's always something to match your vibe.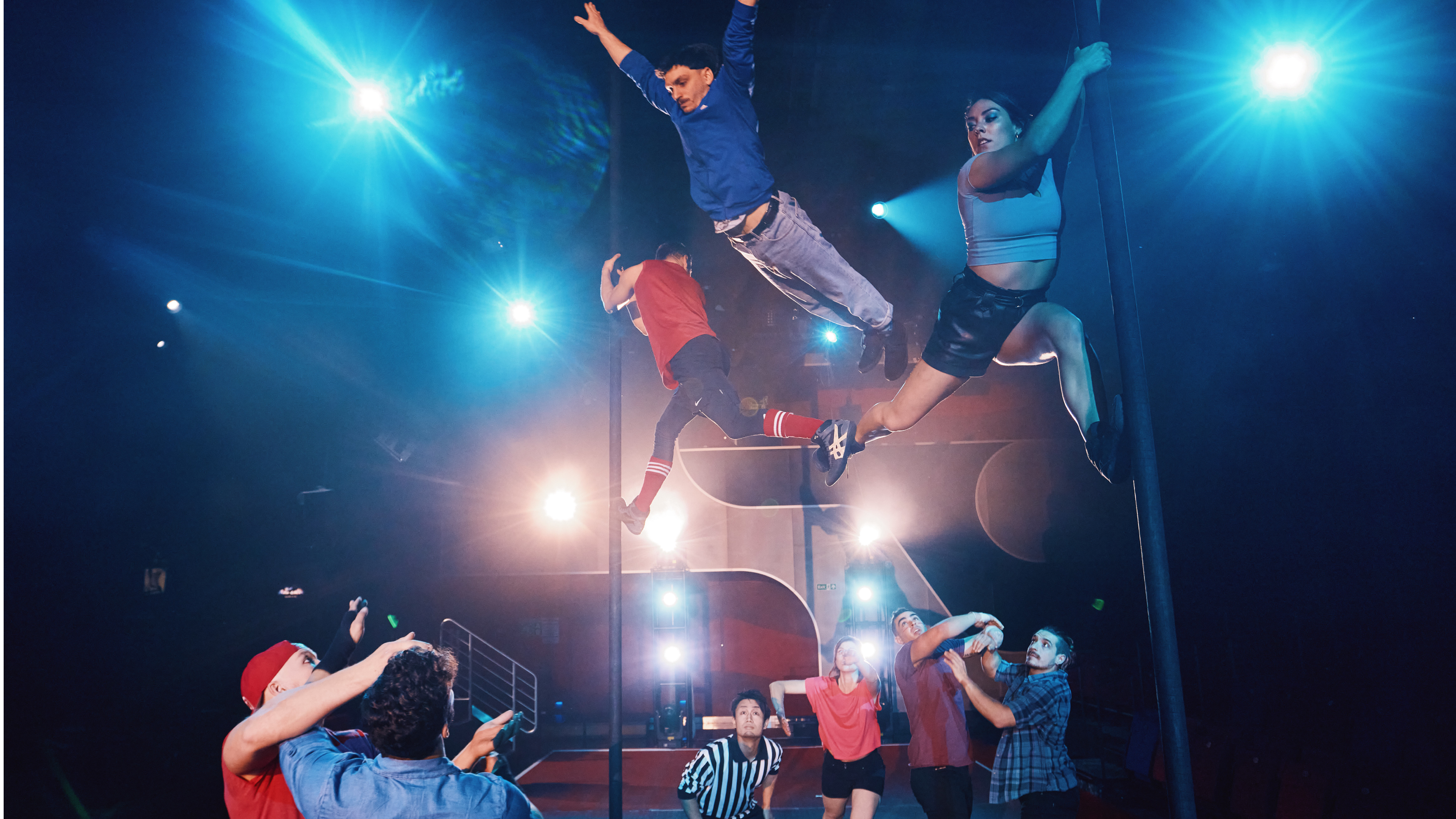 Introducing our Supper Club Series
The romance and the panache are back, because The Manor is no longer just the best night club at sea — we're bringing back the style and sophistication of classic supper clubs with new and exhilarating shows paired with an unmatched dining experience. It's where cabaret meets theatrical. Where glam meets gastronomy. And it kicks off with Another Rose on Resilient Lady (with many more shows to follow).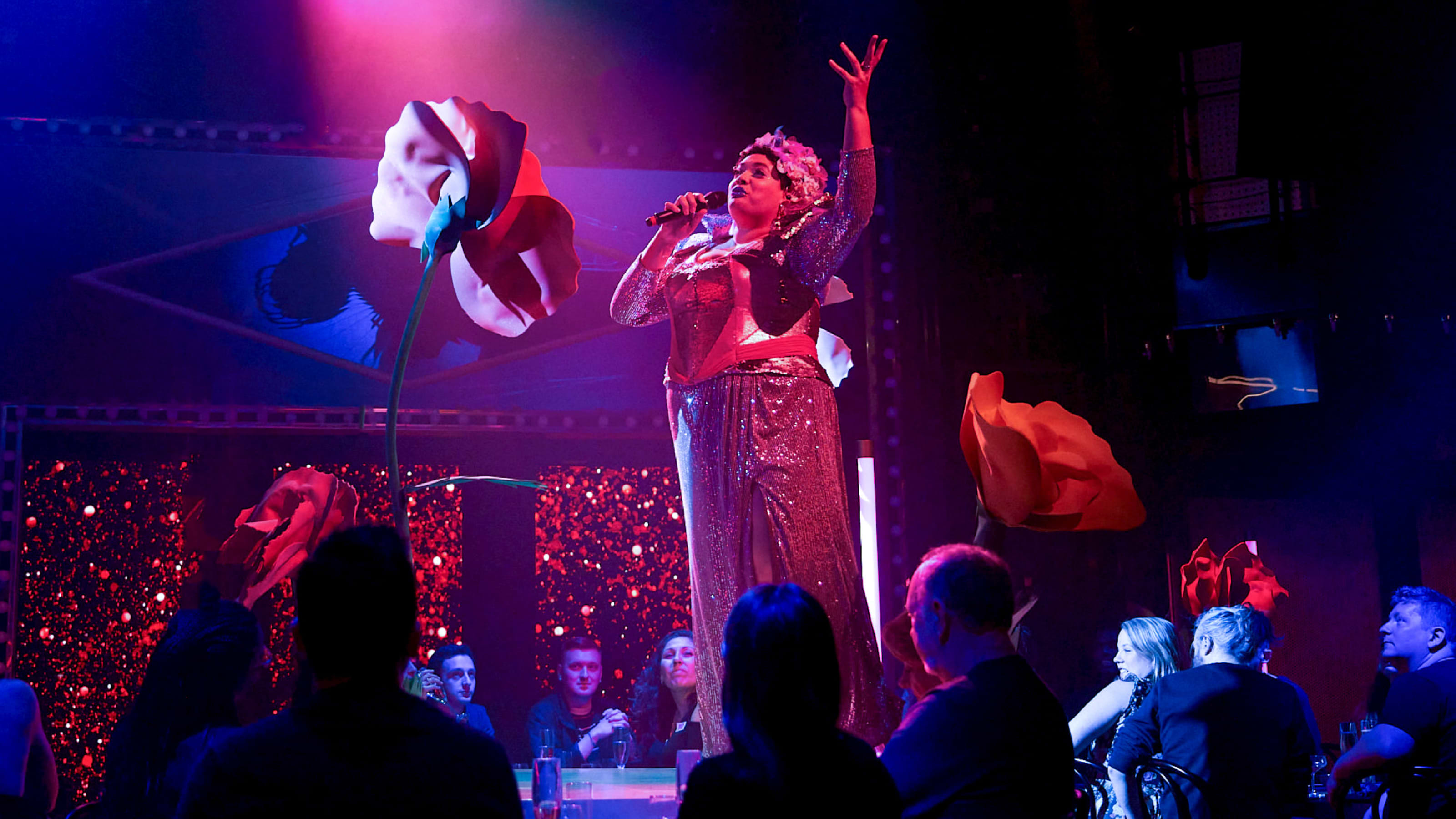 A Festival Stage like no other
With everything from laugh-till-you-cry comedy performances to unbelievable magic tricks, captivating tales to improvised live performances, our Festival Stage will feature new talent and performers every few weeks. Starting in February with hand-picked originals led by an eclectic cast already known for their unlimited talent (and wildly comical past), keep an eye on our app and social platforms for updates on exactly who you'll be seeing.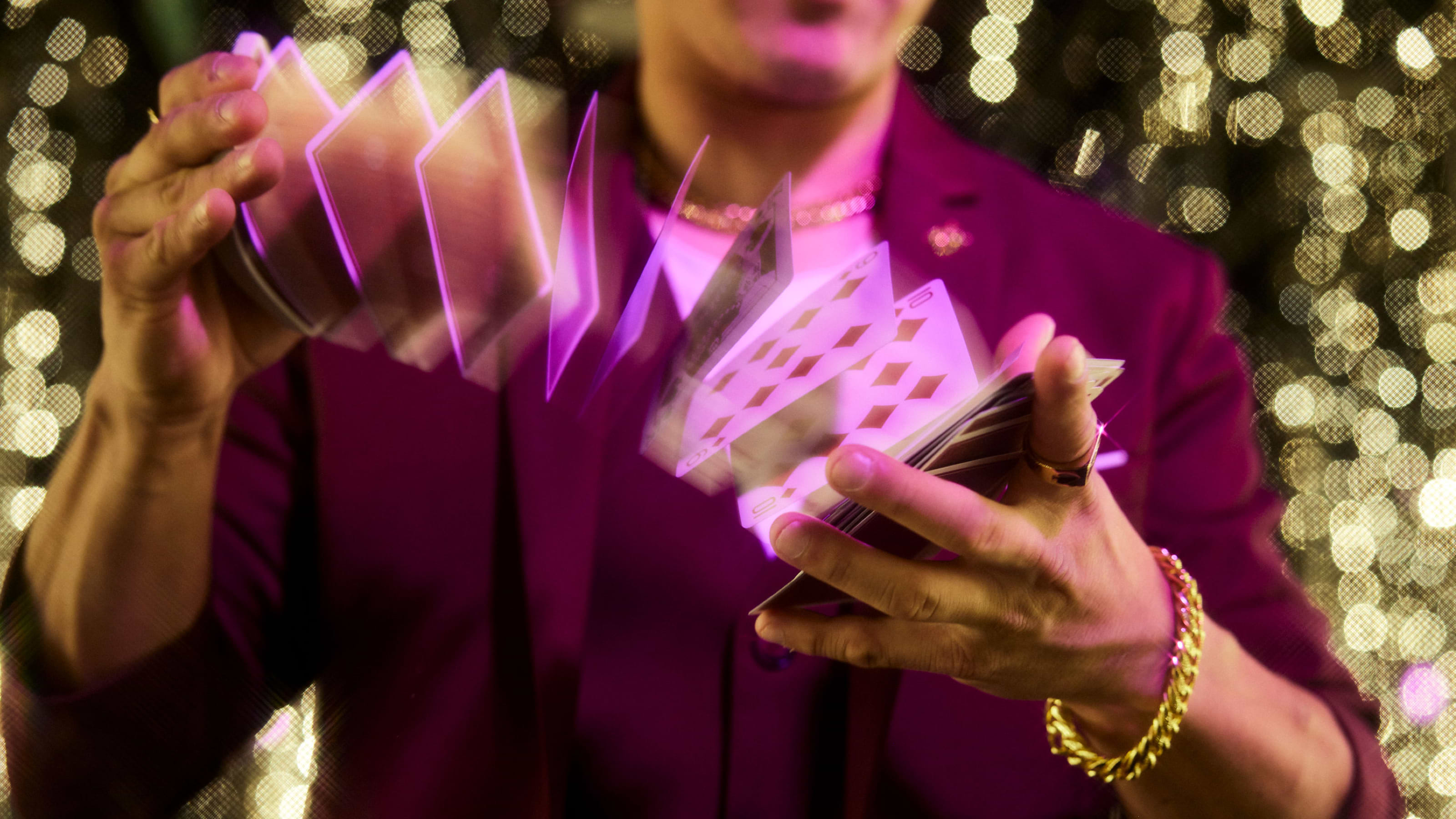 Music is part of our DNA. From Virgin Records' early days, we've been nurturing the best talent and turning up-and-coming acts into household names. And we're turning up the volume and celebrating our roots with incredible new musical talent joining us for limited residencies on every sailing. With more live music all over the scene, there's always beat to rock and roll (and sway) to.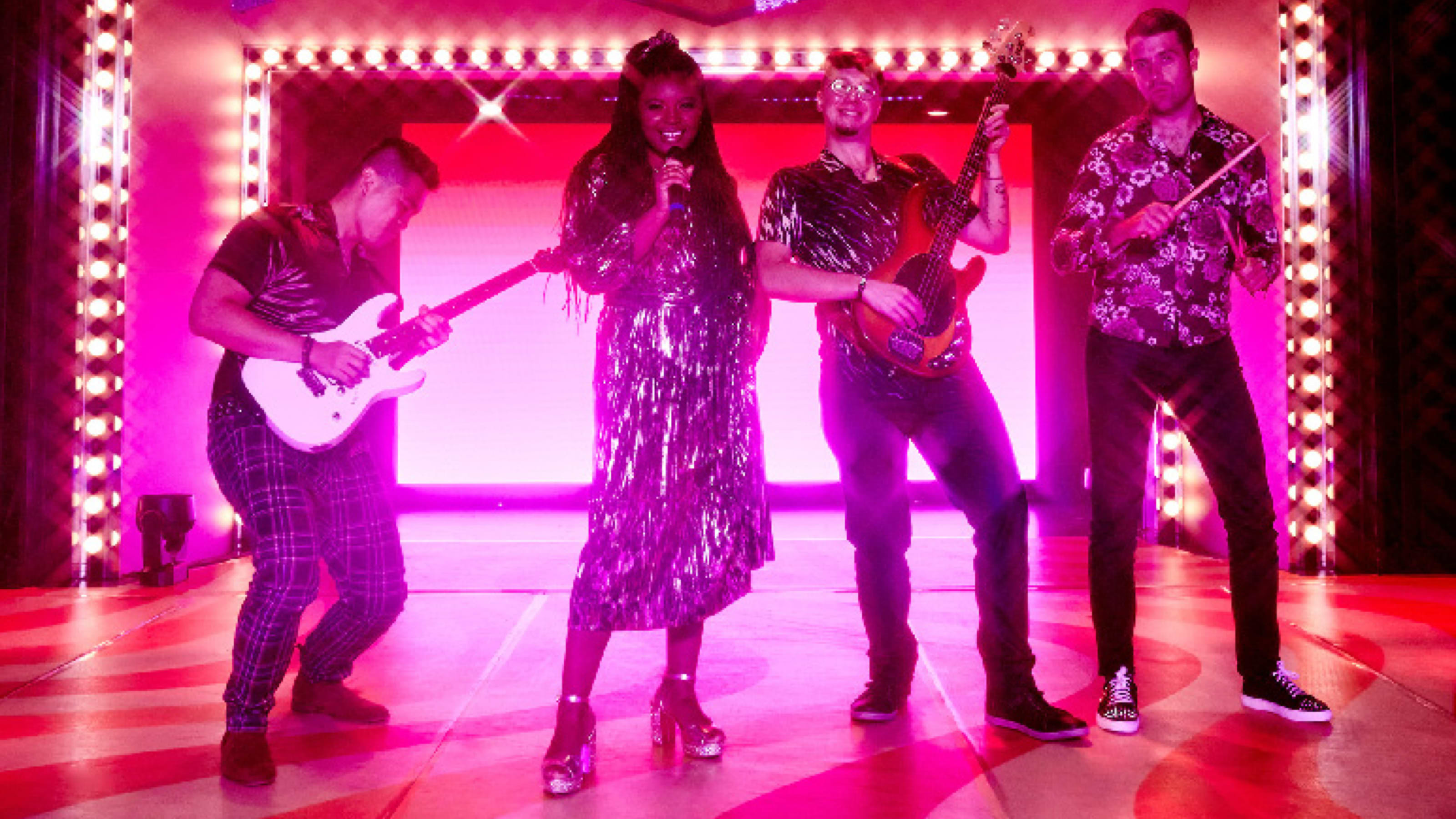 Based on your feedback, Duel Reality and UNTITLED DANCESHOW PARTYTHING will keep the energy rolling on the waves. These fan faves, featuring our amazing casts, constantly bring the heat to every performance — so even if you've seen it once, the energy, brought alive with the help of a new group of Sailors like you, is markedly different each time you see it.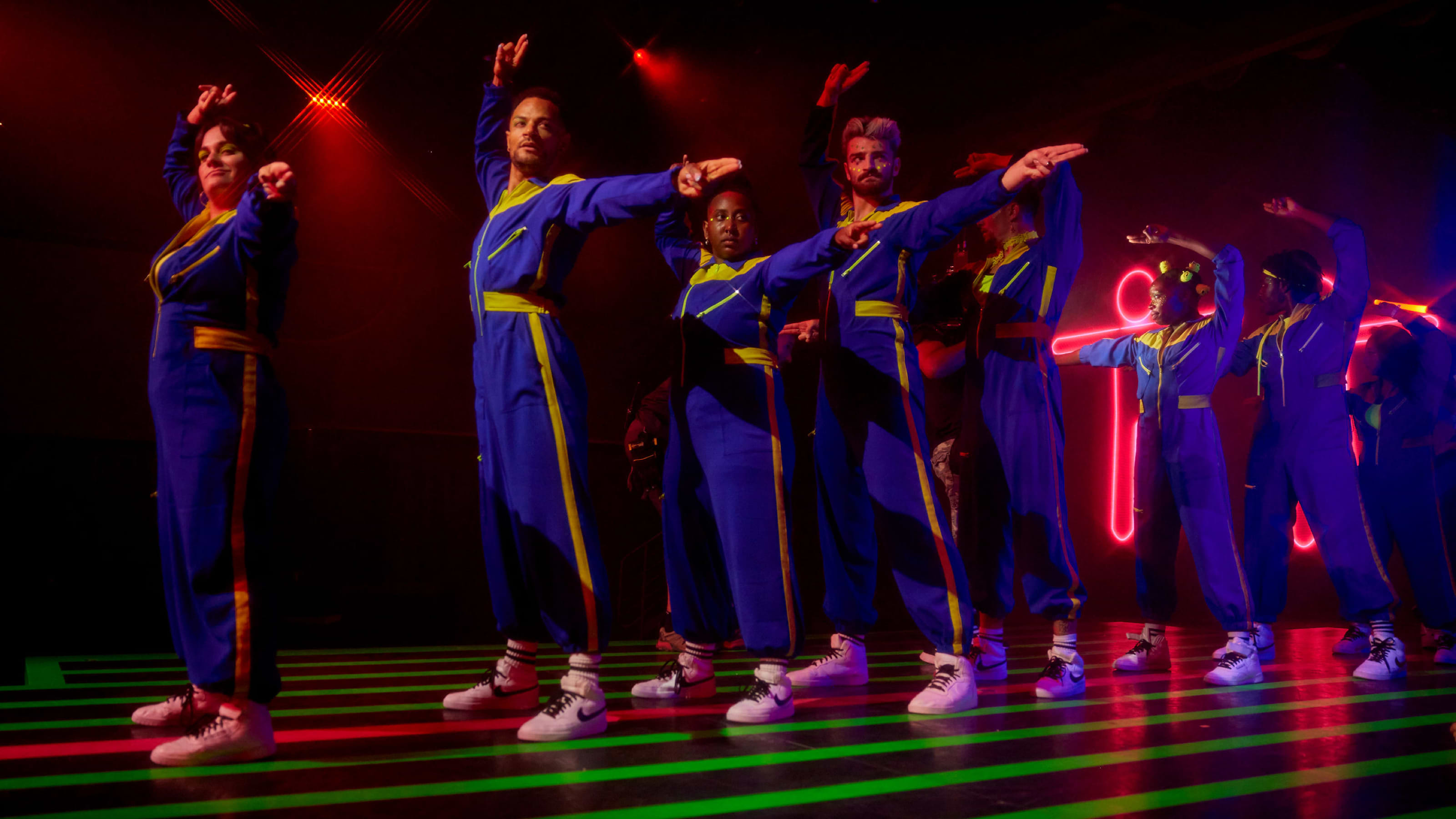 From our drenched-in-red full-ship takeover on Scarlet Night to any of our vibrant nightclub parties (like Heartbeat and the funkadelic Studio 72), our award-winning nightlife brings the heat and the beat across the fleet — whether you're dancing under the night stars or strutting your way into the shimmering halls of The Manor. And 2023 is getting fancy (literally, in some cases) with our newest soirées at sea.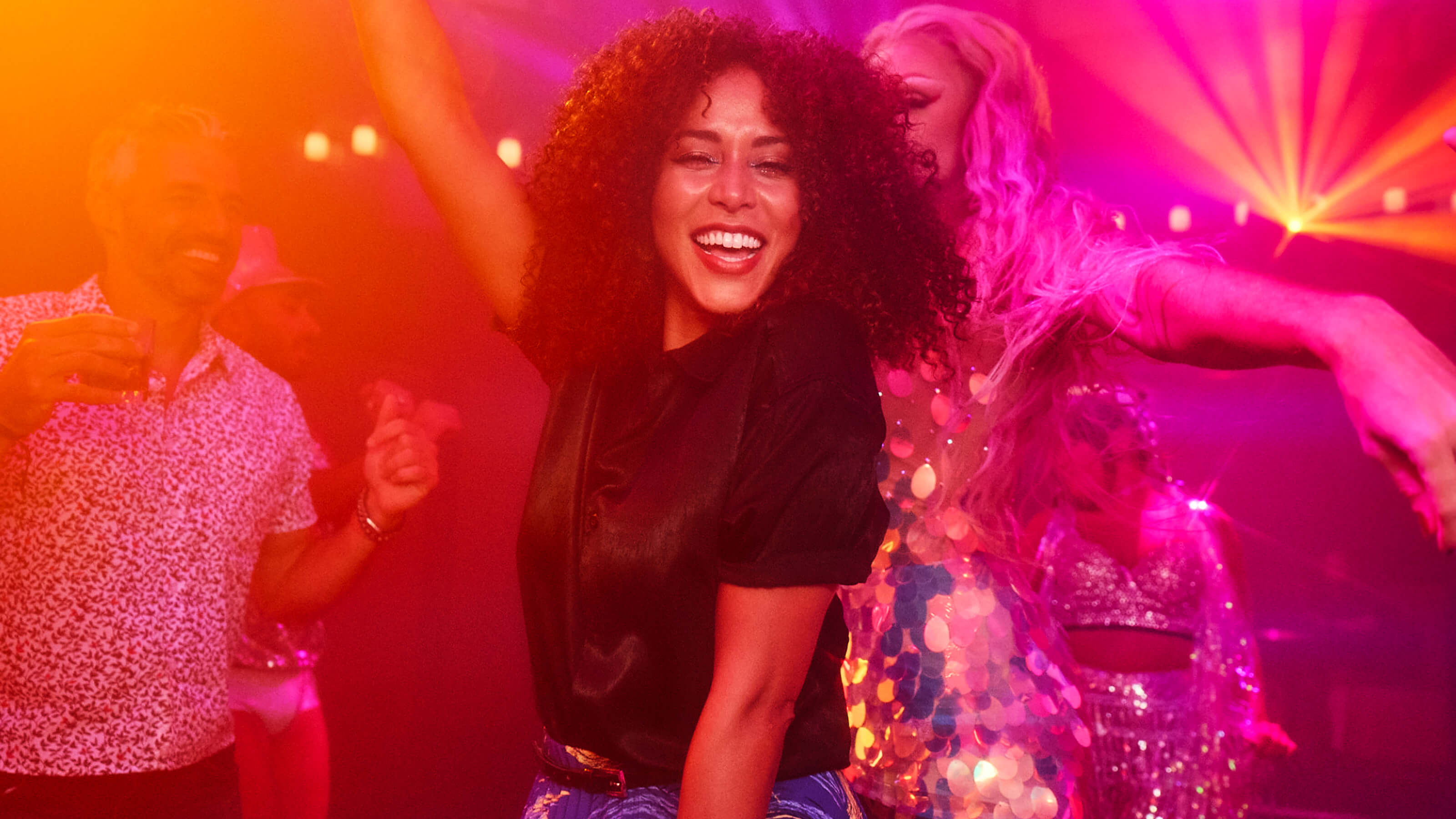 WEAR A SPLASH OF RED
Scarlet Night
Welcome to Scarlet Night — an immersive celebration of the fabled love between the mysterious Goddess of the Sea and the Sailor who won her heart. Throughout the evening, the entire ship is transformed into a menagerie of delights and epic experiences. Through pop-up circus performances, interactive games, karaoke, myth-telling, and live music, come pay tribute to a love that washed the world scarlet — culminating in a drenched-in-red pool and dance party unlike anything you've ever seen.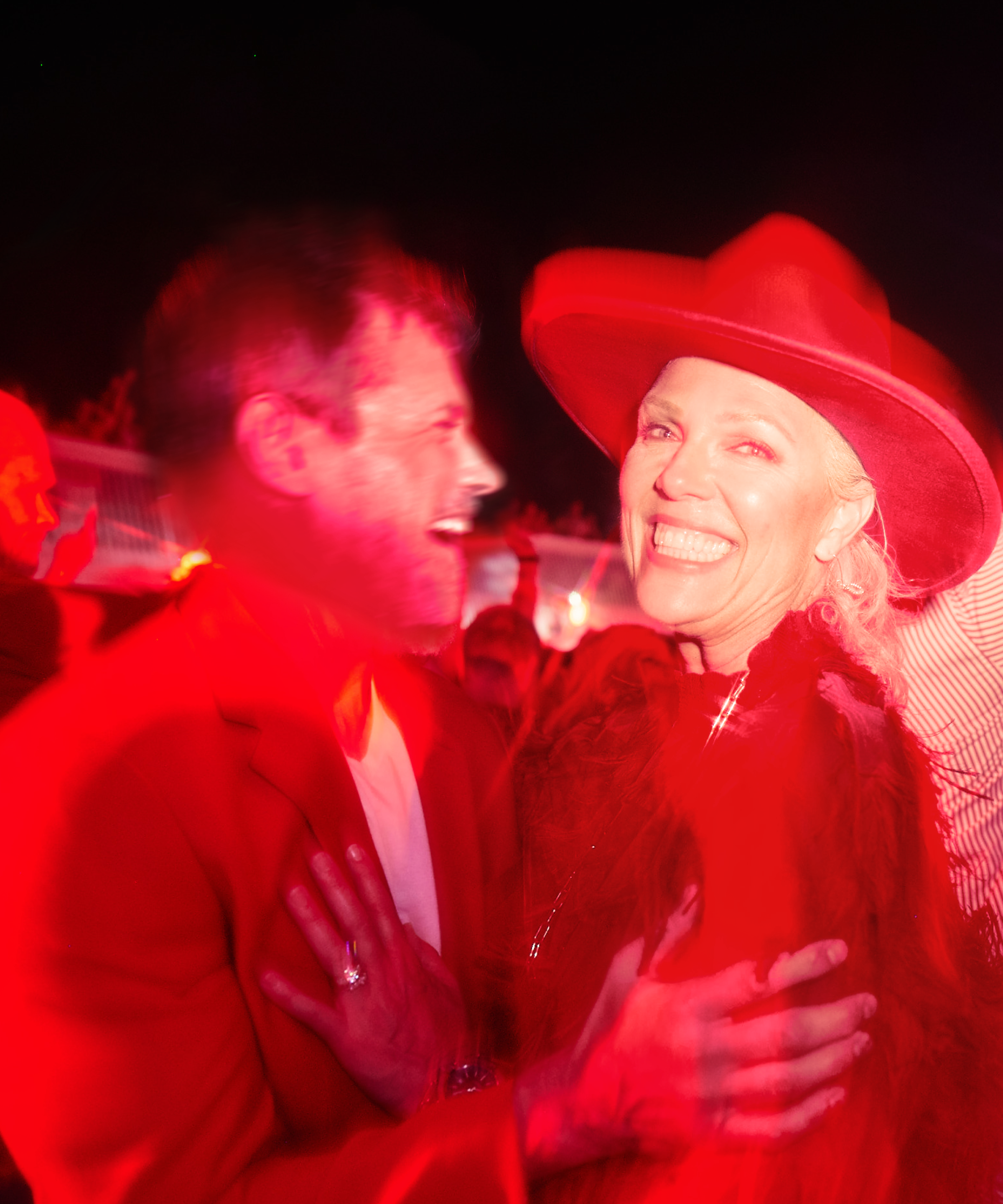 Because the name of the game is comfort, the dress code is simple: wear pajamas. Cozy PJs, zany PJs, even onesies — all styles welcome. Surprises will unravel through the night as you party with divas, rock stars, your best friends, and your new friends. There are plenty of comfy places to lounge, so snag a spot to cool off between dance numbers.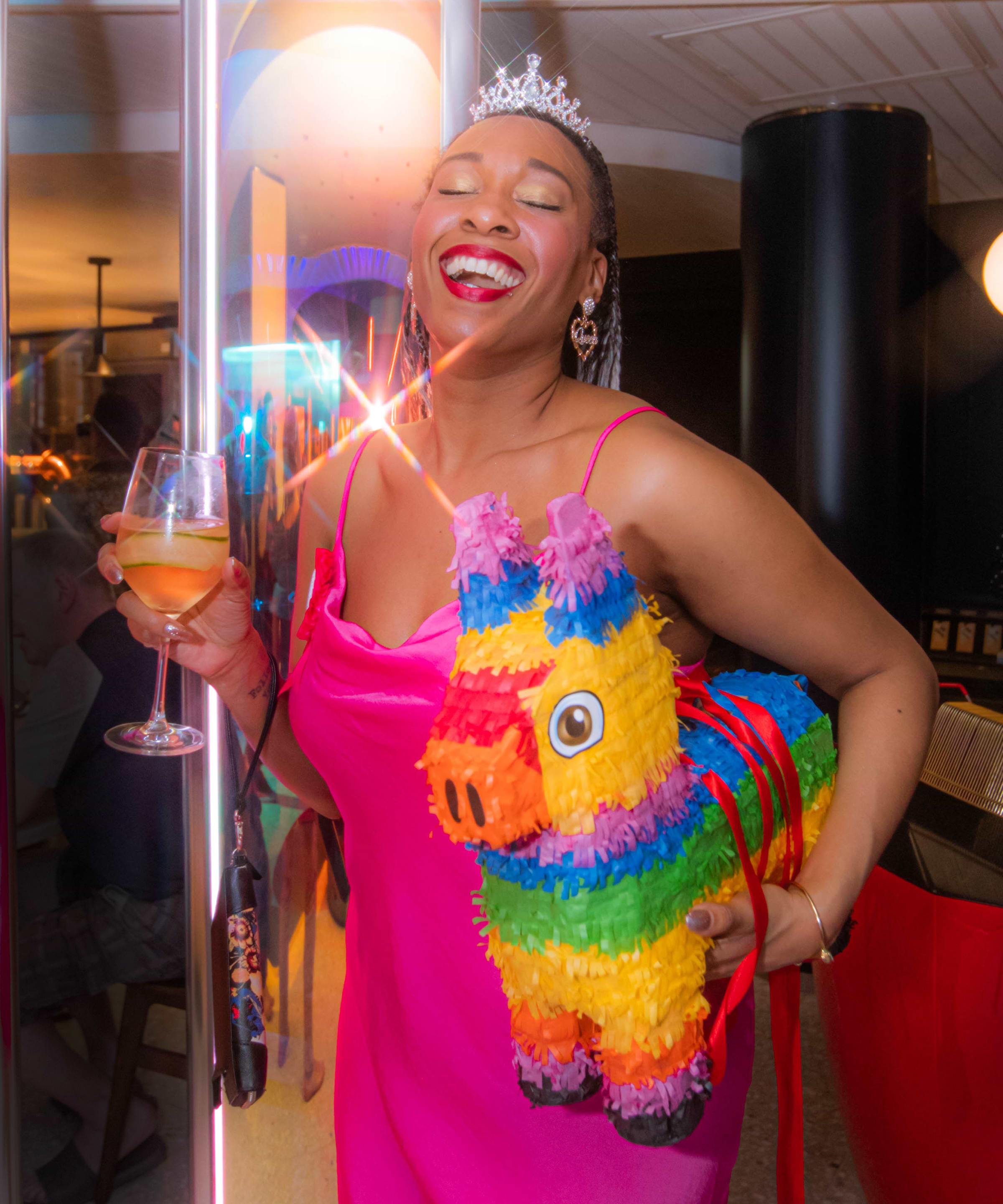 All the Happenings (Cast)
Gone are the days of a single cruise director — because our 14 Happenings Cast members threw out the rulebook and are making incredible activities and events happen with their personality and flair. From stargazing and well-being activations to bingo-with-a-twist and 80s-themed workouts, these magnetic individuals lead our favorite experiences on board and are always ready to help you have a blast. Running over 50 different events, below is just a taste of our happenings across the fleet.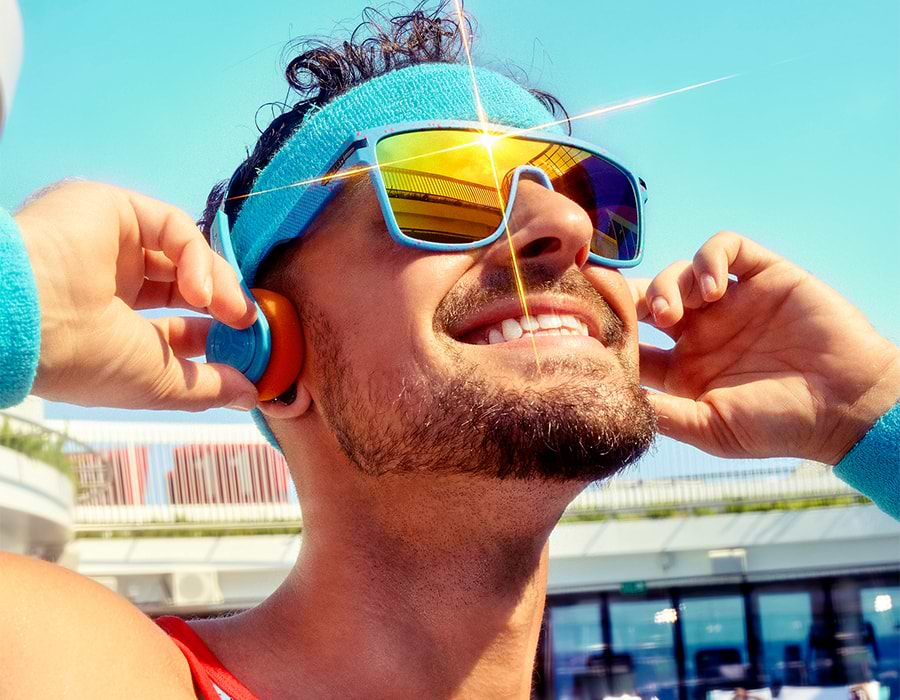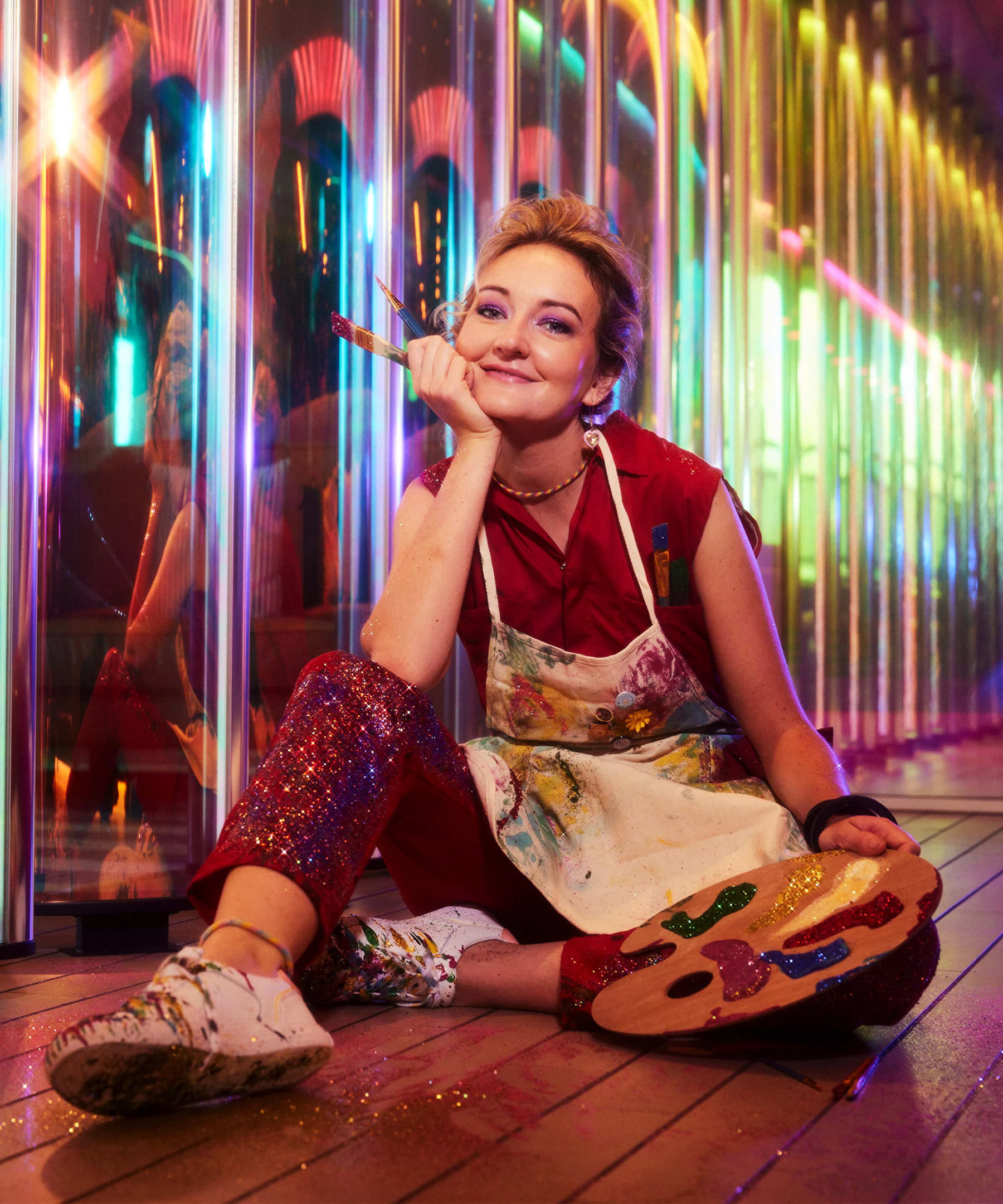 Across The Fleet
On your next voyage
We have so much on deck for our entertainment lineup this year.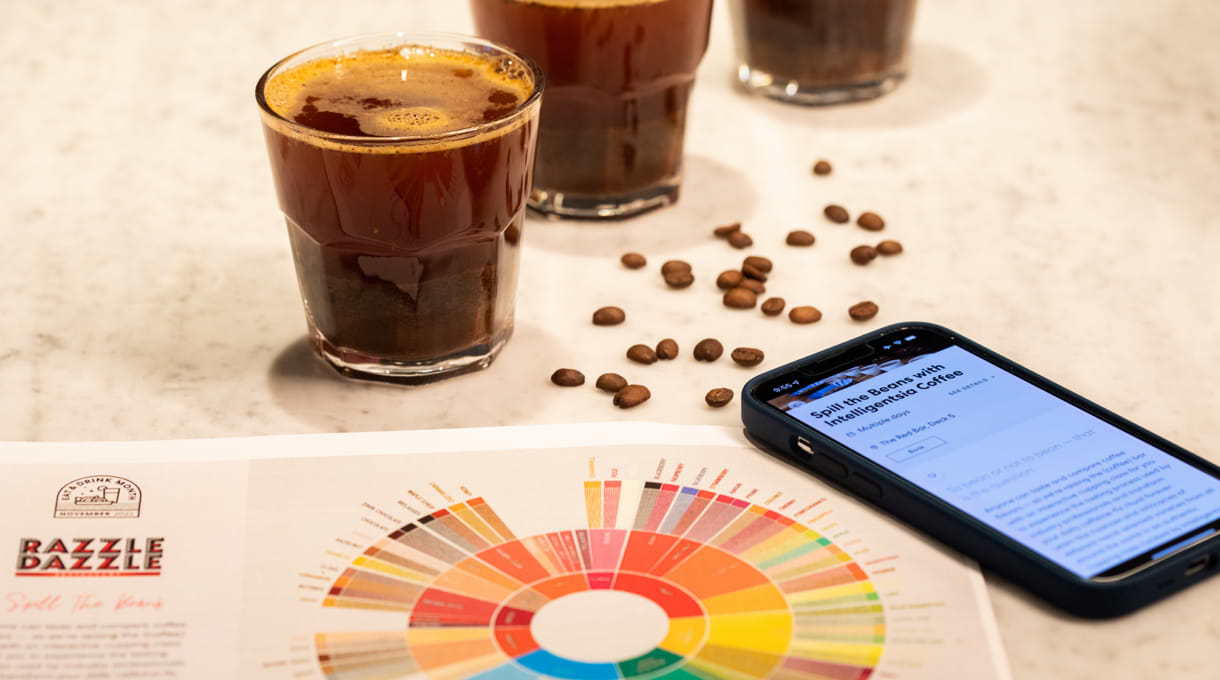 Spill the Beans
Anyone can taste and compare coffee flavors — so we're raising the (coffee) bar with an interactive cupping class for you to experience the tasting process used by industry professionals and transform your daily caffeine-fix ritual forever. Learn the nuances and intricacies of different hand-selected varieties from all around the world in an authentic cupping class curated by Intelligentsia Coffee at The Grounds Club.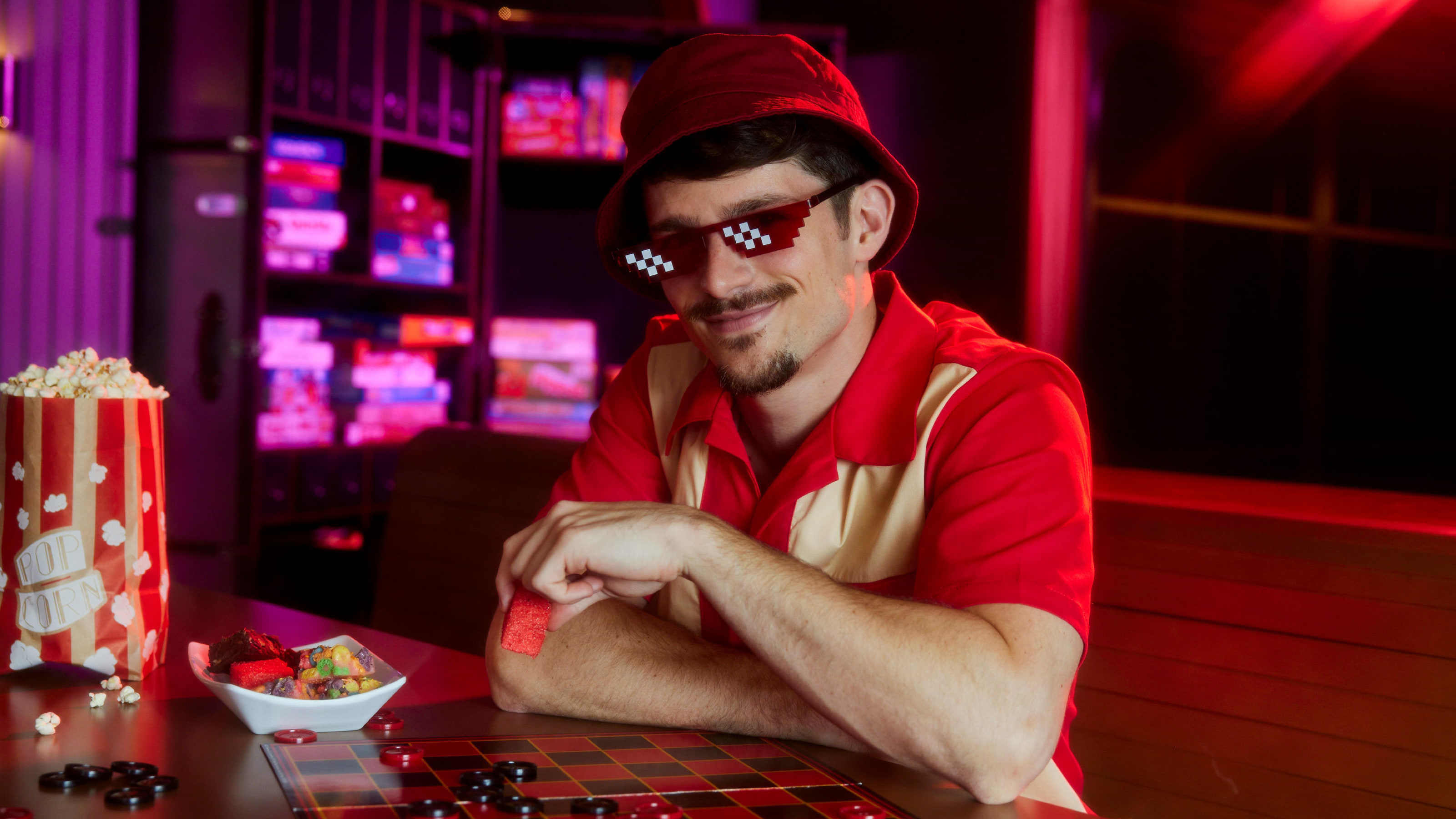 Salty Trivia
The Gamer compiles the best of pop culture, history, current events and beyond in a multi-round trivia event that he's uniquely created. Each team will have a booklet to fill out for each round of 10 questions. But this isn't your average trivia game—the highly curated, weirdly specific genres cater to the weird, the wacky and the nerdy among us—expanding beyond generations and giving you the freshest, funniest brain-twisters you can find on the open ocean (or anywhere, for that matter).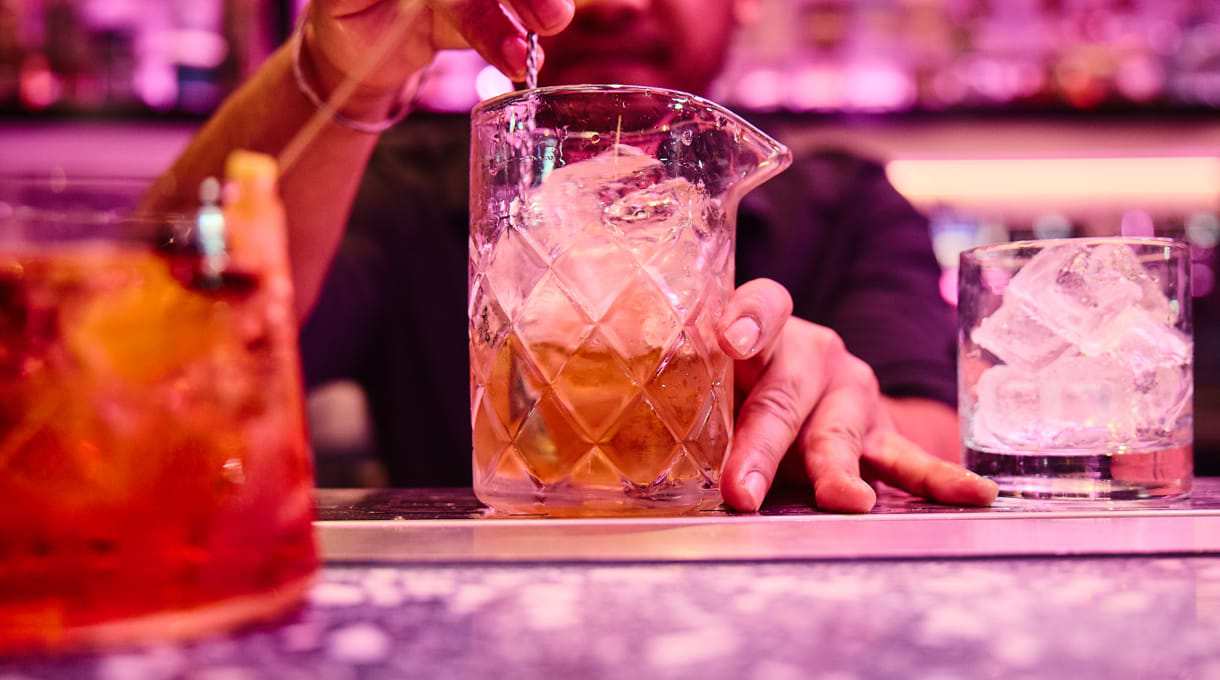 Mix it Up
Watch our bartenders compete for your heart on a spirited mix-off, vote on the winners for each round, and crown a champion at the end — but with six different taster cocktails to try, snacks to munch, and music to dance to, no one's going home empty-handed. Stick around afterward for a mixer.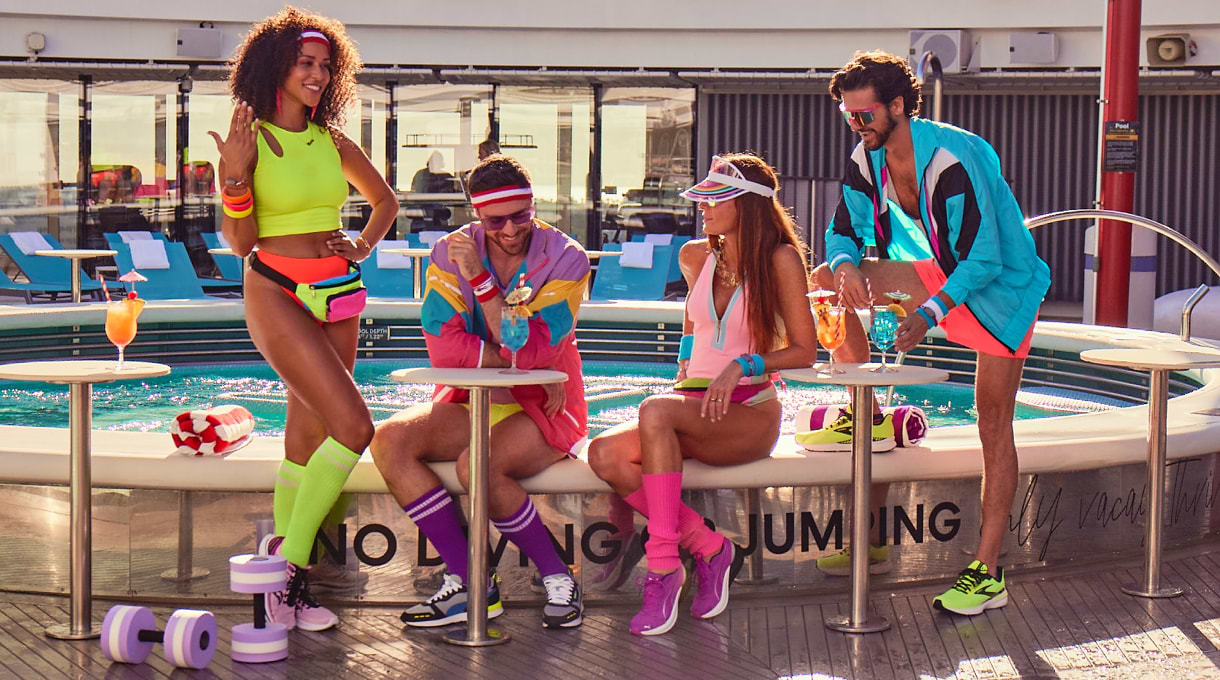 VHS (Videos/Headbands/Simmons)
In this Sailor-favorite, over-the-top flashback to the golden age of exercise videos and 80s personalities, the Balancer will get you moving and grooving to a throwback soundtrack full of well-known, high-energy dance anthems and inspire you to dance (with somebody) and "feel the hee-eee-eeaat."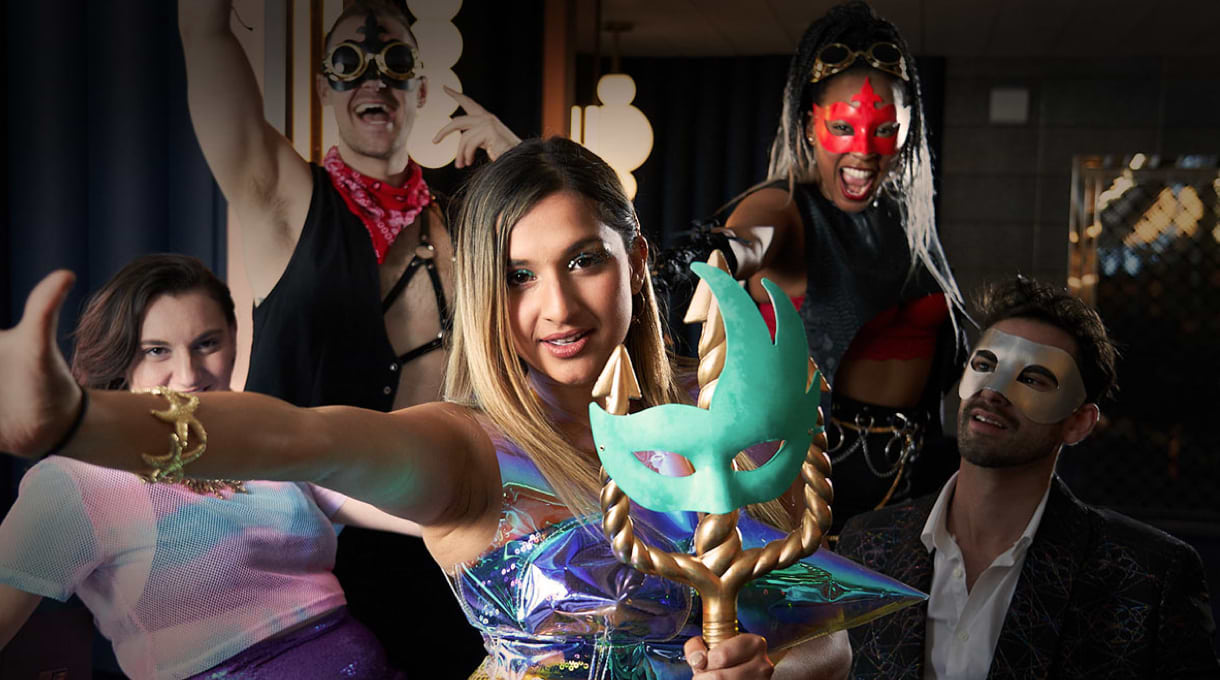 Grog Walk
This traveling-pub-crawl-slash-moving-party begins then weaves you through the ship's can't-miss bars and spots. You'll enjoy a bevvie and snack (on us) at one of our four stops — with special missions at each locale.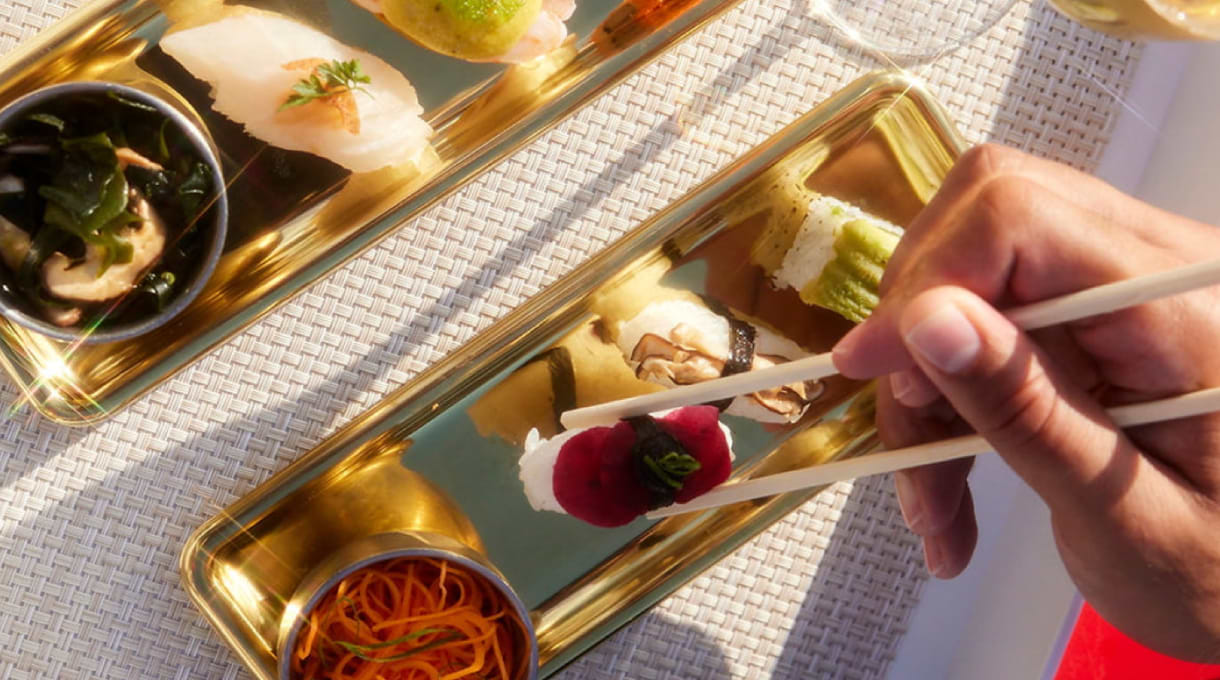 Rice, Rice Baby
Grab your chopsticks because, in this interactive demonstration at The Test Kitchen, you'll get a taste of the ancient art of sushi-making, learn how to select sushi-grade fish, understand the correct way to forge a sushi knife, and get our top-secret sticky-seasoned-rice recipe. After all the tips and techniques you'll master, you'll go home ready to host the most epic sushi roll dinner party.
WHAT OUR SAILORS ARE SAYING