Your phone, your friend's cable login and food — these are the three modern lifelines. We assume you have the first two covered, but we've partnered with some hotshots from NYC to give you a hand (or... many hands) with the last one
.
A lil taste of what you can expect from our 20+ eateries —
we wouldn't even judge you for taking a food 📸
The Wake

The perfect mix of sophistication, nostalgia and cool — entering The Wake is an event in and of itself. And once you've made your way down the grand staircase, you'll enter a world that harks back to the old steakhouse, three-martini-lunch days of Madison Avenue ad men. But ya know, now with, thankfully, gender equality. And less cigar smoke.
Pink Agave

Inspired by the capital city's red hot street food scene, sailors are treated to an immersive odyssey of Mexican cuisine. Personal, intimate and educational, a master of ceremonies will guide you through a highly curated dining and drinking experience. Mezcal dinner pairings equipped with a history lesson? Yes, pls.
Razzle Dazzle

So your best friend wants something light and healthy, and you want to get real weird? This is that place. Boasting a bold interior, this restaurant offers creative suprises on some classic, comfort go-tos. Whether you're looking for something familiar (#basic can be good) or something spicy and out of left field, this place does all of that with a twist (bfast, lunch, dinner, baby).
The Test Kitchen

Inspired by Escoffier's Ma Cuisine, this laboratory-like eatery is part cooking school and part restaurant. It's educational, experiential and social. With classes and evolving tasting menus, this is for the curious, boundary-pushing tastebuds on board.
Gunbae

If you're into hands-on meat-grilling and soju drinking, our Korean BBQ is the perfect spot to do all that with maximum social engagement (IRL, but feel free to 'gram it if you want). It's a catalyst for great conversation since we all have that one friend who insists on being the meat-master. Go ahead and roast the master while they roast the meat 🔥
The Dock

Okay, frankly we'd be wild to build a ship and not have an eatery with a sun-drenched lounging area so you can combine all the things you love in one place (eating and views, obviously) so yep — we did that. The Dock feels like an elegant cabana caught between the chill, seaside perfection of Ibiza and the rustic-chic resorts of Brazil.
Extra Virgin

Trattoria serving regionally-inspired and approachable food, deeply rooted in Italian culinary traditions with handmade fresh pasta made daily. A meal begins with shared antipasti followed by approachable pasta-centric favorites. Extra Virgin features a wide and wonderful world of amari and digestivi and traditional Italian aperitifs designed to stimulate the appetite.
The Galley

Modeled on popular food halls where visitors can taste a cornucopia from different restaurants, The Galley, designed by Softroom, will be the main space for the quick and casual meal throughout the day. The food hall will feature a mix of more than eight shops and food carts, each offering a unique concept with irresistible signature dishes that changes to suit the time of day. The Galley's concepts include a dedicated bakery and pastry shop, a panini shop, a burger grill, a taco shack, a sushi bar with bento boxes, a noodle bar, a soup and salad stand, and a 24-hour American diner.
To Be Revealed

Do you like to watch? Keep your eyes open, as we have even more to show.
STILL HUNGRY?
No frills, just tasty thrills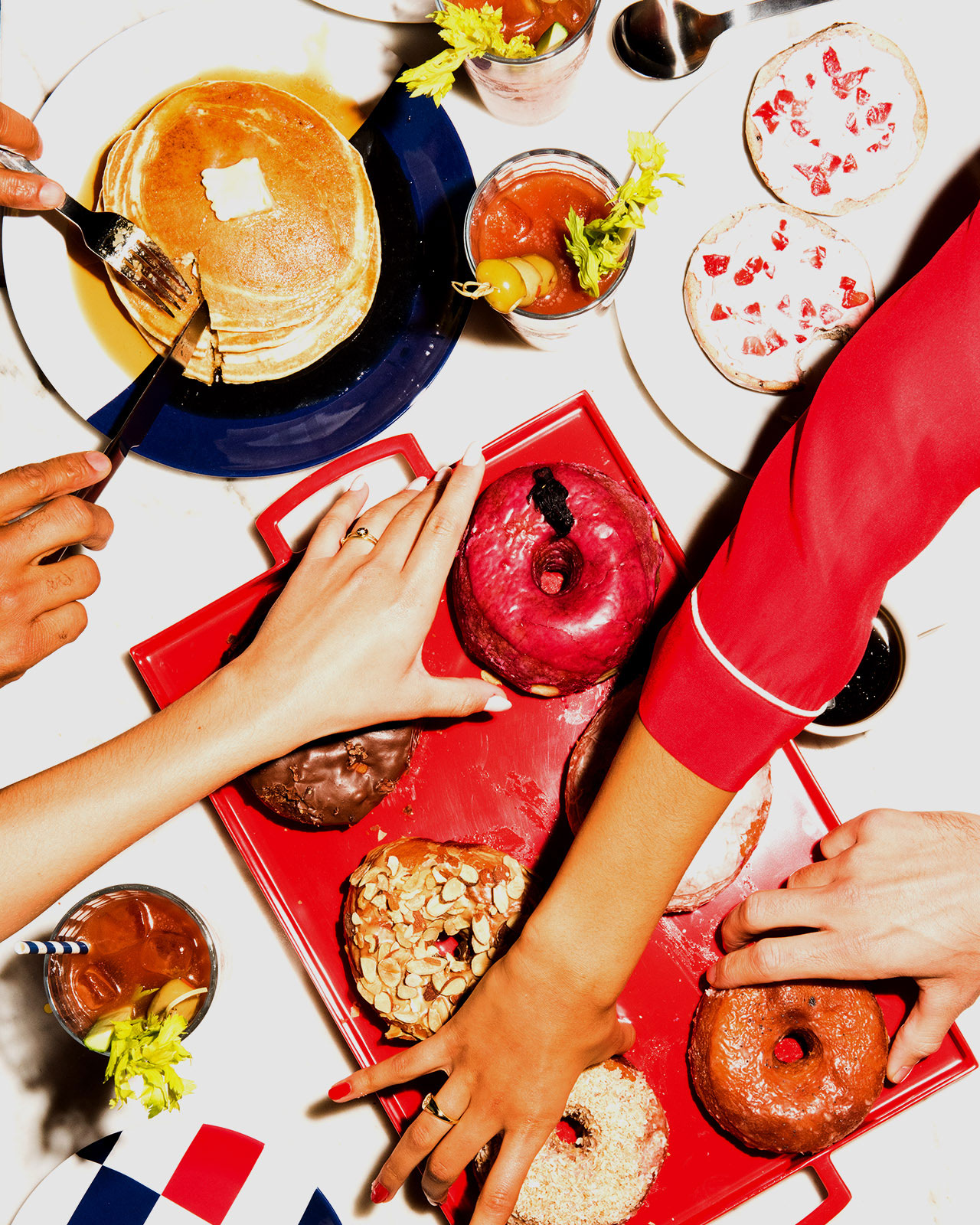 So, we don't do buffets. No shade to buffets - they're honestly great, we just have a different approach for when you're not in the mood to sit still. Start by grabbing something quick from The Galley — our floating market of food-truck inspired, international vendors — and get back to living your life. All our food is sustainably packaged, so you'll never feel guilty on the go. You can always order in with our room service — because if we believe firmly in anything, it's the right to stay in.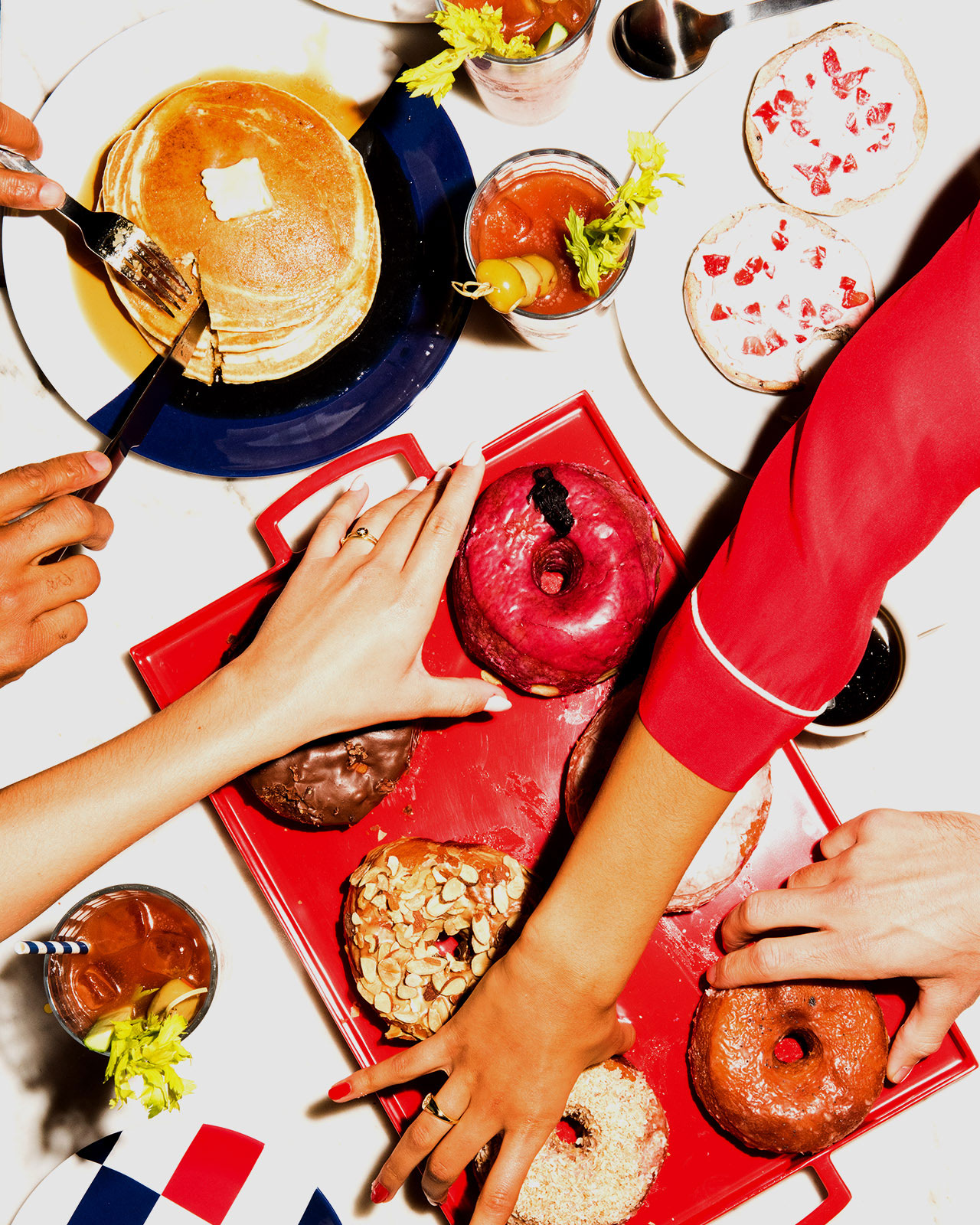 Oh, BTW...
Basic bevvies
Stay hydrated with filtered still and sparkling water, non-pressed juices, sodas, teas or even drip coffee if you need a boost.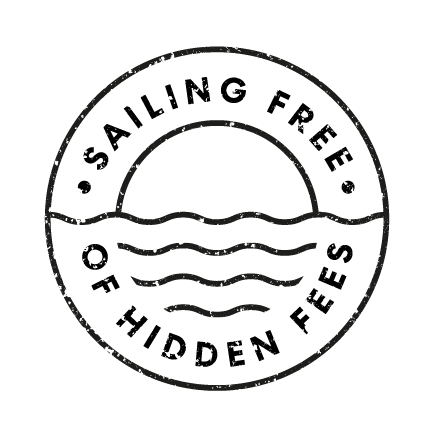 Feeling tip-sy
We get it, math is hard. With built-in tips, we've taken care of (taking care of) your servers.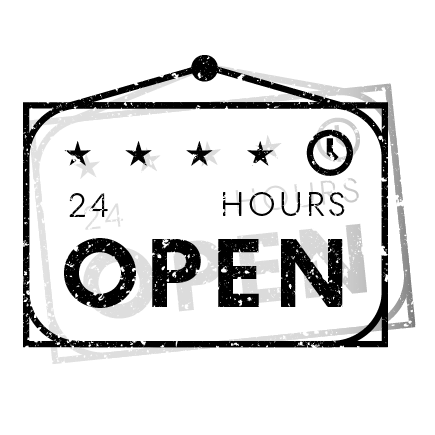 Ship eats
2am cravings? Designed around your schedule means that our delivery service won't stop, can't stop. #NoStomachLeftBehind
FEELING THIRSTY?
Hit me with your best shot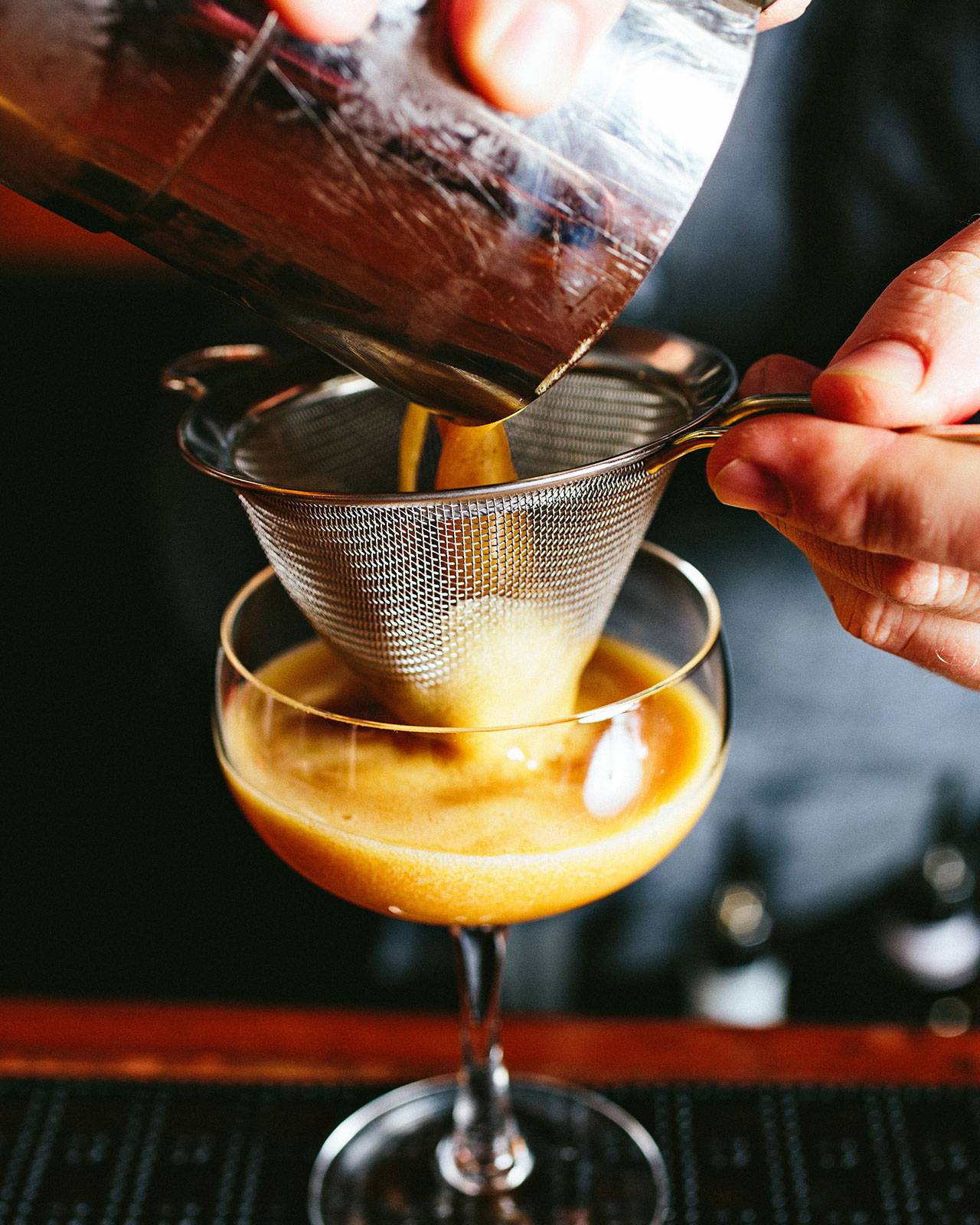 Whether it's a shot of espresso or a shot of pure, hearty wheatgrass, "vacation-you" still needs to start the day feeling like...well, you. So for those who want to upgrade, we've secured the boldest beans and freshest veggies to do your waking up with. And for the libation lovers, we've hooked up with established, creative, and theatrical mixologists on board to whip up some cocktails that'll challenge your claim to "take it easy tonight."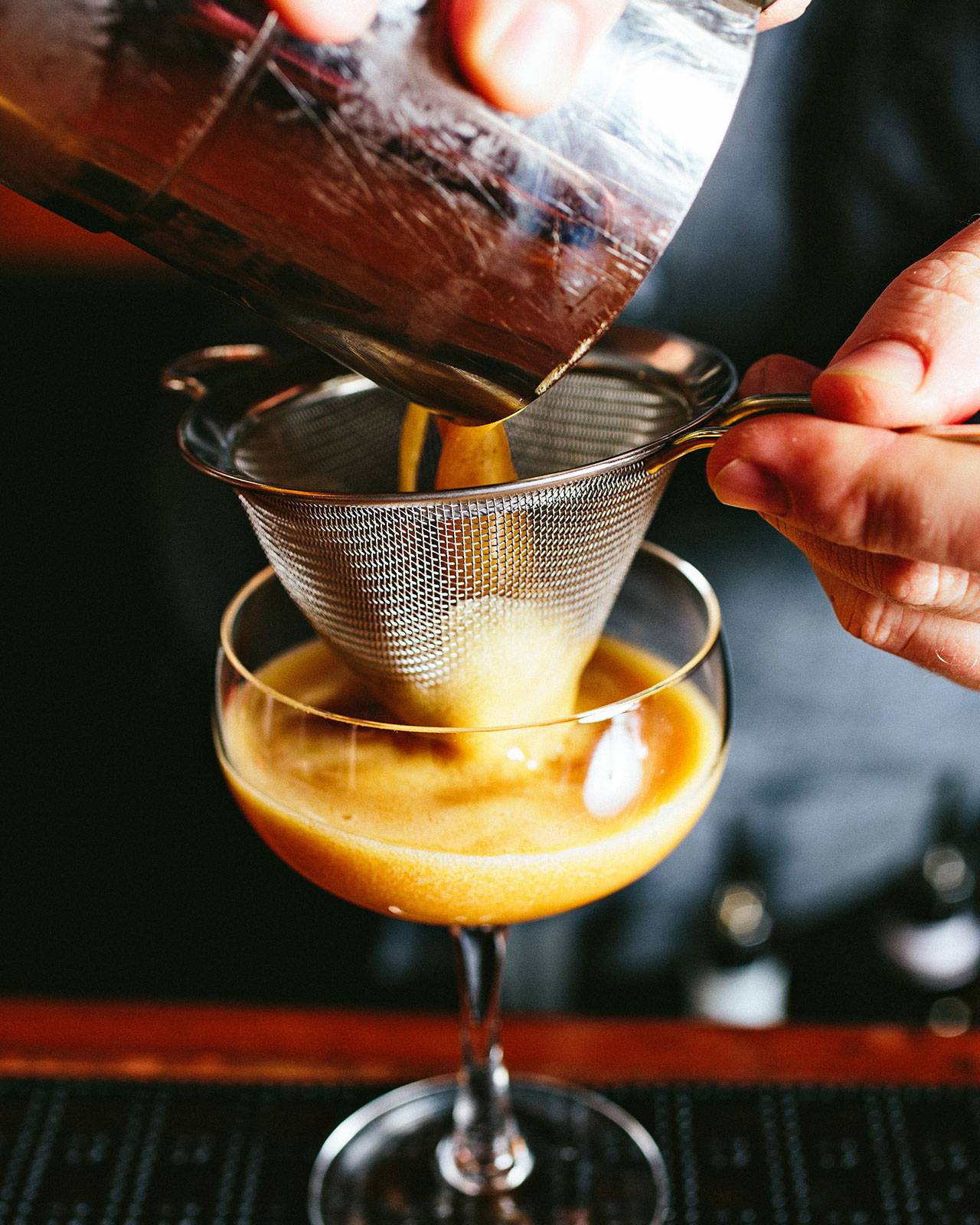 We'll email you the good stuff.