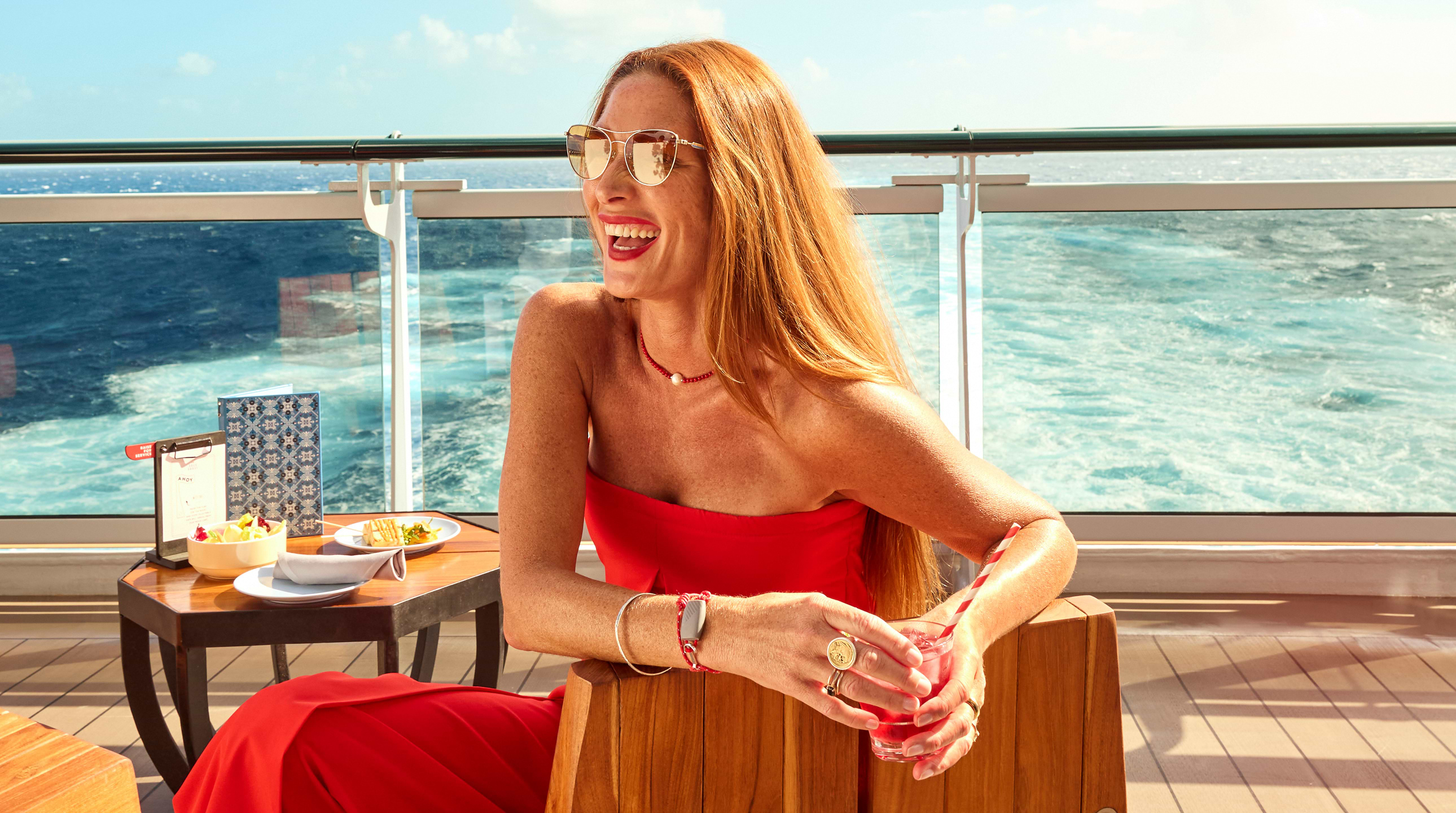 Planning a vacation can be daunting. Between financial concerns, choosing a destination, figuring out what to pack, and decision paralysis, it might start sounding more tantalizing to simply stay home on the couch. But planning a cruise trip doesn't have to look like a labyrinth of multiple web browser tabs and Excel budget spreadsheets. It can even be easier than trying to choose a movie on Netflix (and certainly less contentious for your family). One of the reasons we love planning cruise vacations is because they're not just more straightforward than your typical vacation – they're more fun too!

Reasons to Plan your 2024 and 2025 cruise vacation
That's especially true with our lineup of 2024 and 2025 cruises. We've got 27 new voyages on deck for the next two years, sailing to new destinations like Spain's sunny coast, the Great Barrier Reef, and Grand Turk. So when you sit down to plan a cruise trip for next year – well, you've got us there… the decisions can seem endless for exciting destinations around the world. But we're making it as easy as possible to book adults only cruises for 2024 and 2025. Whether you're sailing to tropical Caribbean waters or venturing "Down Under" in the South Pacific, here are five essential steps to help you plan your next cruise.

5 pro tips for planning a cruise
No matter which of our cruise itineraries piques your interest, there's a pretty simple blueprint for planning your trip:
Think about why you want to take your vacation cruise: Asking yourself "why?" when planning a vacation might sound like a stupid question, because… duh, everyone deserves a fun getaway. But are you celebrating a bachelorette party? An anniversary? A family reunion? Or maybe you're just looking for a relaxing solo escape? No matter what your reason for celebrating with a cruise, we make the occasion more special with our intimate and elevated eateries, adventurous Shore Excursions, shipwide activities and events, and Manor nightclub brimming with party vibes.
Set a travel and spending budget: This doesn't have to be the scary part. Setting a budget is actually pretty easy when you take an always included luxury cruise, because unlike a typical vacation, your expenses aren't a moving target. Food at our 20+ eateries, gratuity, WiFi, group workout classes, and basic beverages are all included in your booking fare. Of course, you can always splurge on alcoholic drinks or Shore Things (both totally worth it, in our opinion) but otherwise, there are no hidden costs lying in wait to break your budget.
Explore where you want to travel and activities you'd like to do: The hardest part about planning a cruise trip is choosing where to go. With over 100 dreamy destinations around the world, it's tough to go wrong here. Start by asking yourself a basic question: "What do I want to do?" Zipline through a jungle? Relax at a beach club? See exotic wildlife? Whether you end up venturing to the South Pacific to see koala bears in Australia, or kicking back at our Bimini Beach Club in the Bahamas, browsing our Shore Things is the perfect way to do some destination market research.
Discover deals and payment plans for your trip: Everyone loves a deal. Including us. Whether it's special romance packages, or 20% off our summer sailings, our cruise deals are here to make it even easier to stay within your budget. You can even finance your cruise with monthly payments and $0 down.
Pack your bags and just show up: The more unknowns in your trip, the heavier you need to pack. Cruising doesn't come with many unknowns. You know exactly what amenities to expect, how long you'll be on shore, and what restaurants are at your fingertips. That means you can pack much lighter than you would for a traditional vacation. We live by a "come as you are" mentality, so there's no need to bring any fancy attire (unless you wish). If you want, every day can be spent entirely in flip flops and a bathing suit. And since you won't exactly be roughing it in Arctic conditions, there's no need for many layers beyond a rain jacket. Certain Shore Things might have specific packing tips, which you should always follow, but other than that – a minimalist packing philosophy is a safe bet on Virgin Voyages.
Get help planning from our AI chatbot and friends at Sailor Services
The other great thing about cruising is that you don't have to go at it alone, nor do you have to enlist the help of an outside travel agent. Vivi, our Generative AI powered chatbot, is here to answer your questions. If you need something more in depth, reach out to our Sailor Services team, who's ready to provide end-to-end support and answer any questions you may have – from destination and cabin selection to booking Shore Things once you're onboard. Contact Sailor Services via our online portal, email, or by phone.
Put our tips to the test and find your perfect vacation spot for 2024 and 2025.