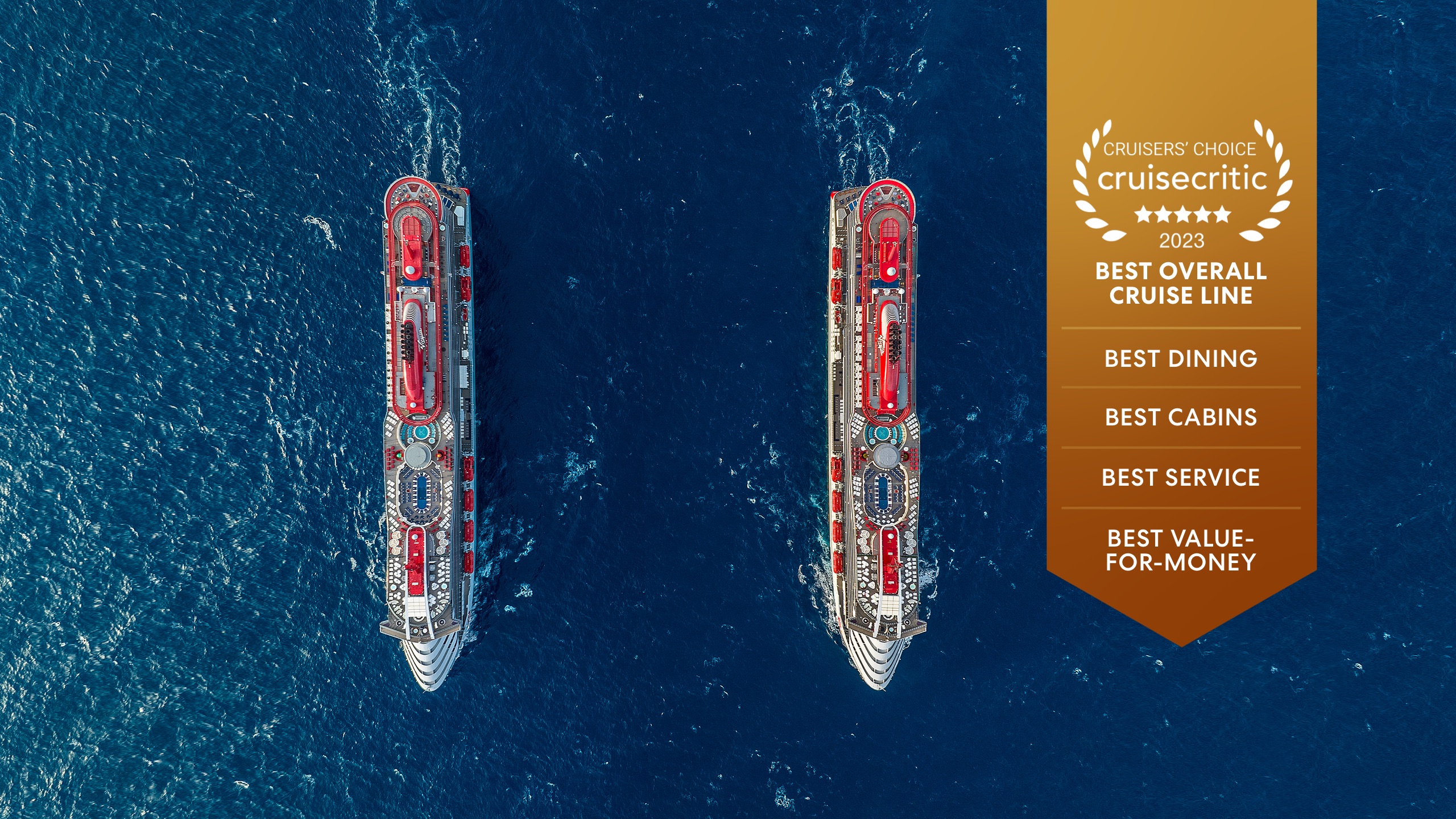 We've got some major news. We just took home all 5 awards in the large ship category for the Cruise Critic Cruisers' Choice Awards this year — making us the first brand in history to do so. For those not familiar, this is like the Oscars for cruise vacations.
From our focus on exceptional service to our exclusive-to-our-brand signature red hammocks on every balcony, we're extremely proud of what we've created aboard our lady ships — but we couldn't have won these awards without the love and loyalty of our Sailors.
We're endlessly grateful. More excited than ever. And we're just getting started.