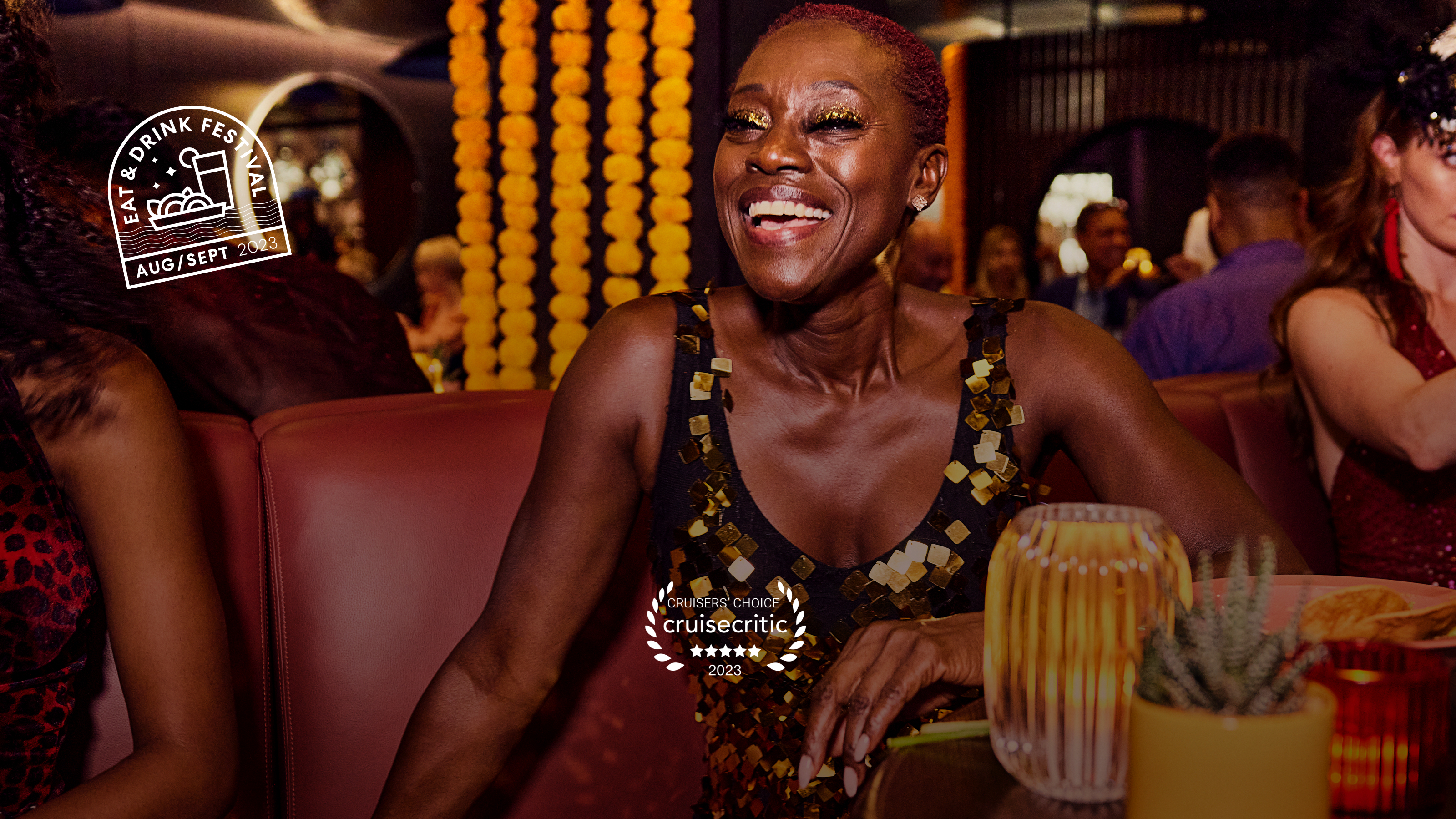 The return of Eat & Drink Festival
Three ships, two months, one epic experience. This August and September, see what earned us the Cruise Critic Cruisers Choice Award for Best Dining.
Pick up where you left off…
Your vacation awaits — don't let these voyages sail away.
Bites With Flair
Appetizers, Elevated
Throughout Eat & Drink Festival, we're treating Sailors to an amuse-bouche before every meal in each of our onboard restaurants. Small mouthfuls with big character, these petite pre-meal bites showcase the passion and artistry of the renowned chefs who created our menus. Developed specially for Virgin Voyages by our fabulous roster of Michelin-starred talent, these are dishes you don't want to miss.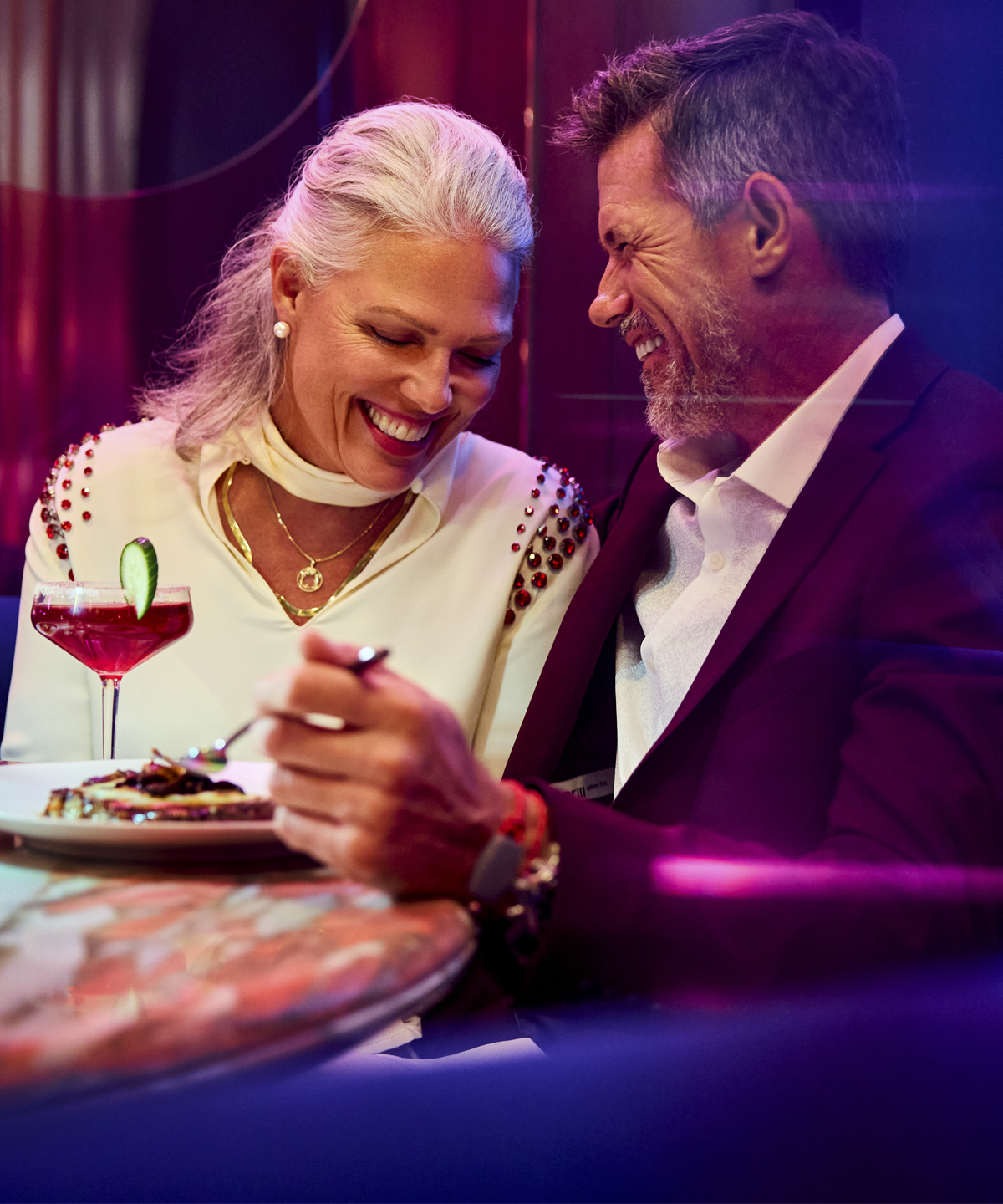 Wet Your Whistle
Seven Seas Sippers
Embark on a cocktail treasure hunt — map included — and discover unique flavors from around the world. Featuring a range of tantalizing drinks spread across seven onboard bars, Seven Seas Sippers is an elevated bar crawl exclusive to Eat & Drink Festival. Follow the map to explore each watering hole, use your Eat & Drink Bar Tab to discover 7 distinct cocktails (or mocktails), and collect all Seven Seas Sippers stamps to earn a shot at claiming a secret treasure.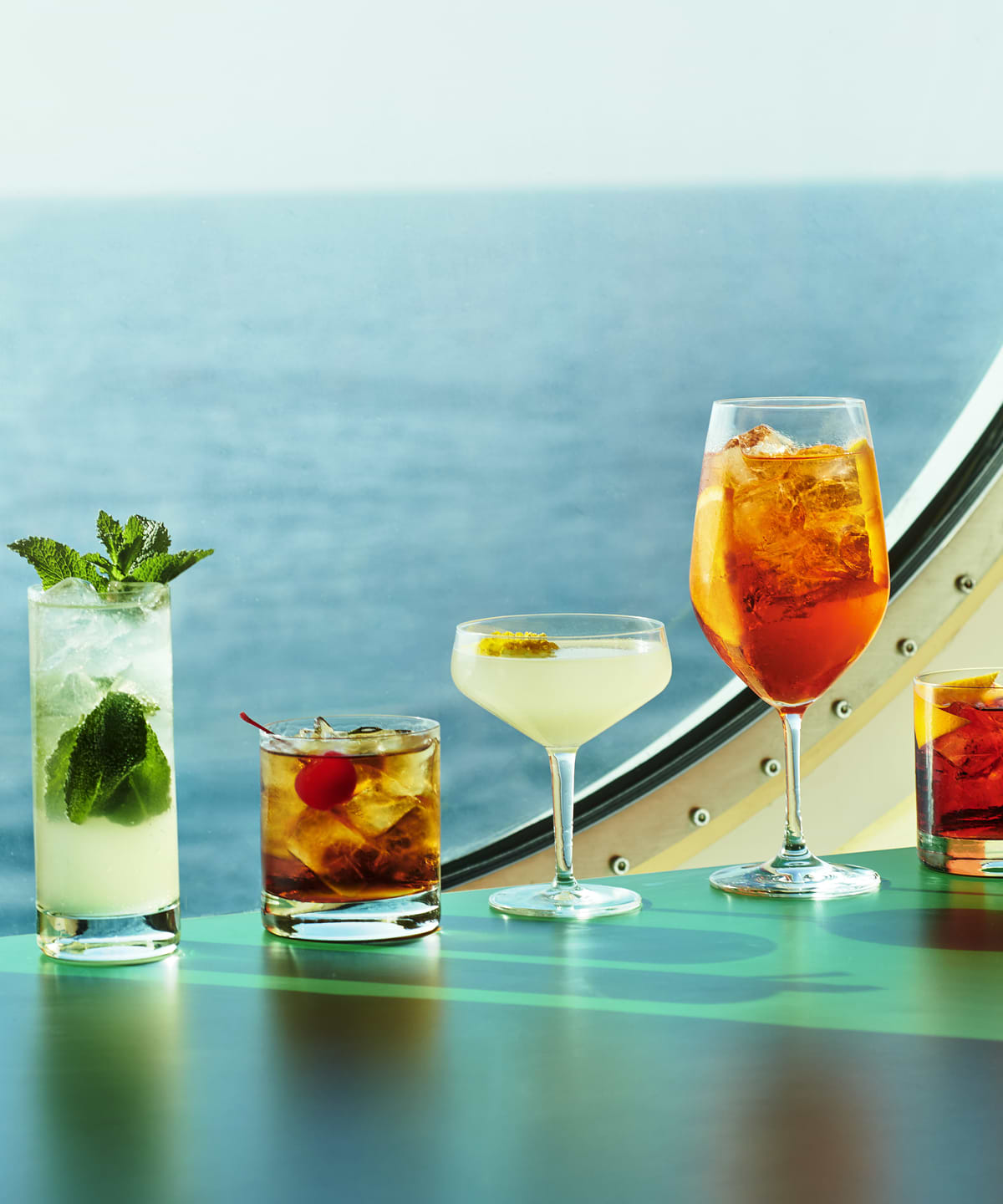 A STYLISH SAMPLER
Taste of the Galley
Let your inner foodie run wild in The Galley, our chic food hall brimming with uber-fresh and extra-flavorful meal options. Every evening during Eat & Drink Festival, The Galley transforms into a gastronomic showcase featuring selections from around the world. Savor rich and diverse offerings created by chefs from our exclusive culinary collective and brought to life by the talented onboard team. This dynamic culinary experience is only available during our August & September sailings.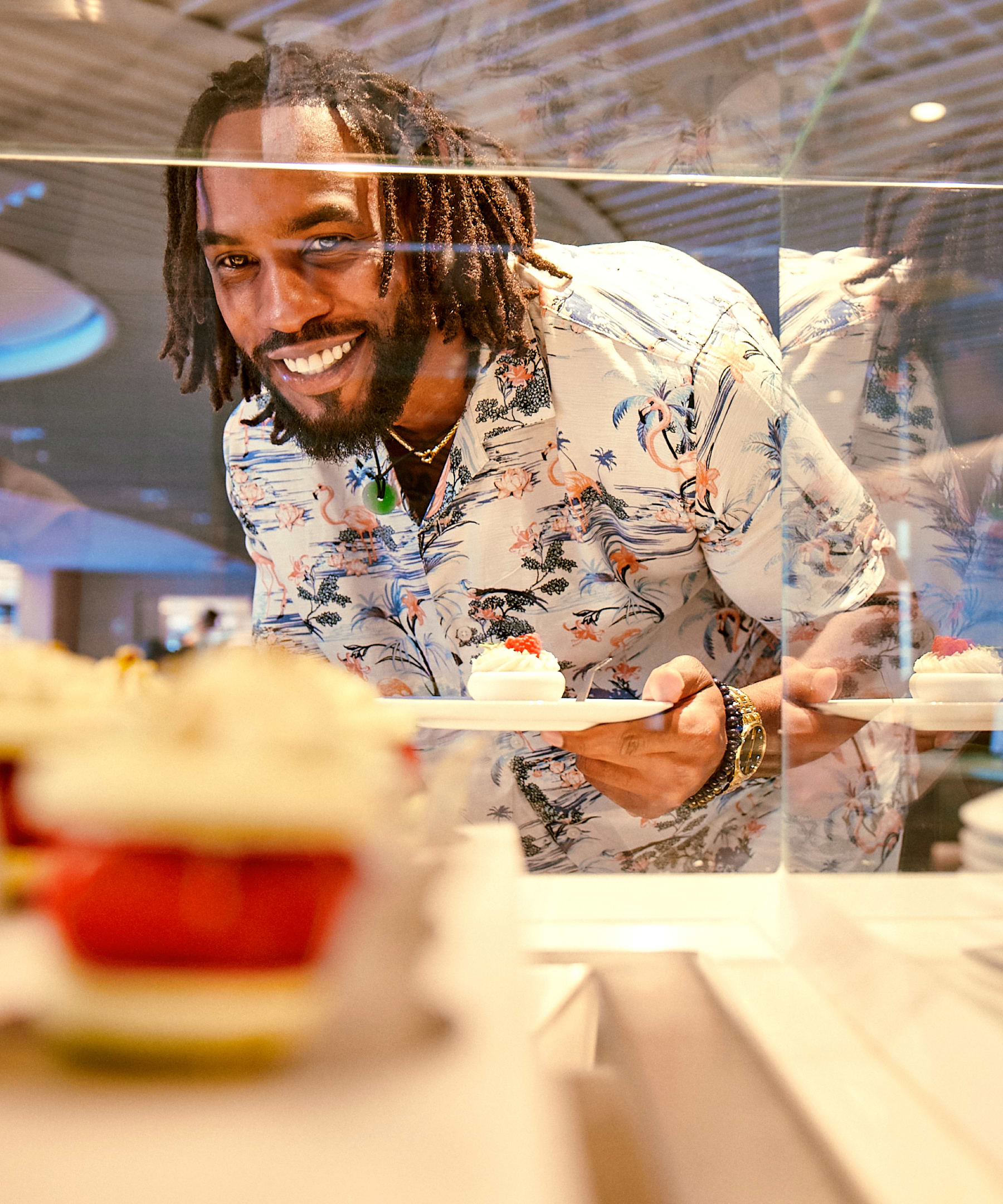 Spotlight on Chef Eric Kim Haugen

Razzle Dazzle By Night

Food Network's Chef Eric Kim Haugen devised a genius New American dinner menu that appeals to vegetarians and meat lovers alike. The result? Bold reinterpretations of some of America's favorite dishes, presented alongside drinks developed by Miami's buzzy Cocktail Cartel Co.
Dinner for Two and Wine Pairing at The Wake

Flavors Uncorked

Indulge in a five-course dinner at our onboard steakhouse The Wake, and celebrate the last ebbs of summer with a tasting menu designed exclusively for our Eat & Drink Festival by Michelin-starred Chef Brad Farmerie. A label from our Wine Spectator Awards-winning wine list is paired with each course.
Pay Homage to a Simple & Sophisticated Cocktail

Path of the Negroni

The Negroni's elegance lies in its smooth, even blend of Campari, sweet vermouth, and gin. An Italian classic, the drink has enamored bartenders worldwide and inspired variations known as the "Negroni Family Tree." Come learn its branches in this combined class and tasting event.
Indulgence Can Be Healthy, Too

Juice Walk

Join The Balancer, our fitness-focused cast member, on a multi-stop workout slash juice bar crawl across the ship. Recover with healthy beverages and mingle during activity breaks to promote healthy living. Complete the circuit and you might score a naughty bev to celebrate your accomplishment.
EAT & DRINK FESTIVAL
WHO'S ON DECK
Click on each of the personalities lined below to get a taste of this year's fleetwide experience.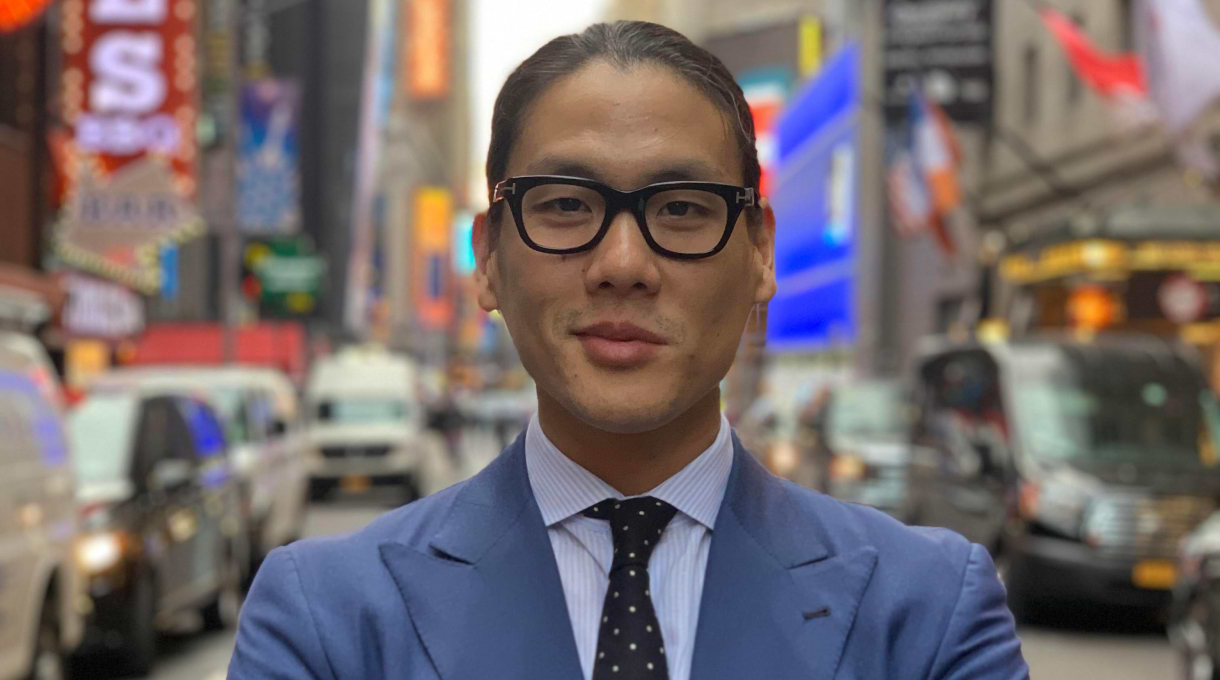 Chef Eric Kim Haugen
You may recognize him from Food Network's "Big Restaurant Bet," but Chef Eric Kim Haugen is not only a big tv star — he also has quite the starred past. After making his name in the three-Michelin-starred The French Laundry, founding the ERICKIMGROUP, and partnering with some of the US's leading hospitality companies, he's about to wow your taste buds with Razzle Dazzle's New American-inspired dinner menu. See him at his Cauliflower Cravings masterclass, only on Scarlet Lady's August 9th voyage.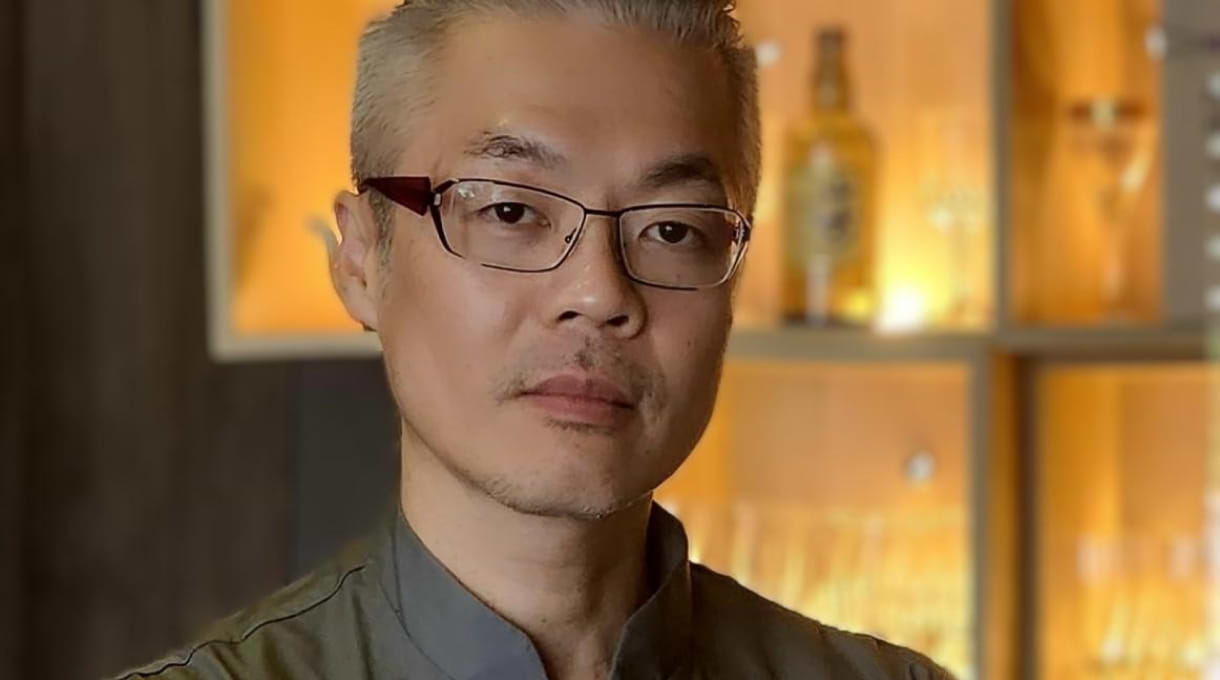 Chef Waki Ng
An awarded 'ramen-tic' at heart, Chef Waki Ng innovative approach to Asian cuisine has redefined the industry and earned him praise (and awards) on land — but it was his iconic blending of traditional flavors with a modern twist that made his creations for The Galley's Noodle Around also become a Sailor favorite at sea. Join us on Scarlet Lady's August 14th voyage and be a part of Chef Waki Ng's Eat & Drink Festival debut, where he'll demonstrate how to make his (Slurp-Worthy) Hiyashi Chuka.
Chef George Motz
A three-time Emmy Award-winning filmmaker named the 'foremost authority on hamburgers' by The New York Times and 'America's biggest burger name' by Eater LA, Motz has made his mark on food culture. After spectacular feats like the acclaimed documentary "Hamburger America" and the bestselling "The Great American Burger Book," he continues to delight burger lovers from land to sea. Catch him on Scarlet Lady's August 23rd voyage and learn to make the perfect burger at The Motz Burger Masterclass.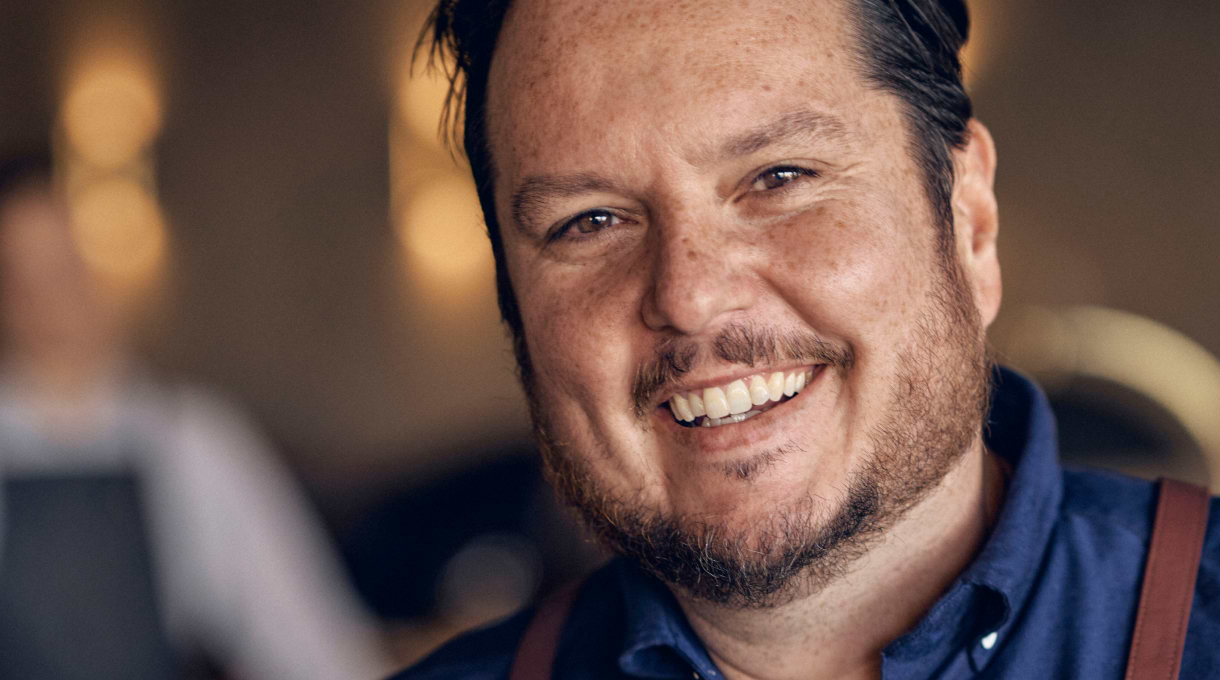 Chef Matt Lambert
Matt has had an appetite for becoming a chef ever since he was a kid. Now, he's a Michelin-starred chef who loves blending new flavors with innovative techniques (no wonder The Test Kitchen is such a one-of-a-kind experience and his creative haven at sea). To learn the secrets behind Chef Matt Lambert's Tantalizing Tuna Tart and witness his culinary mastery live, join us on Resilient Lady's September 3rd voyage, Valiant Lady's September 10th voyage, and Scarlet Lady's September 20th voyage.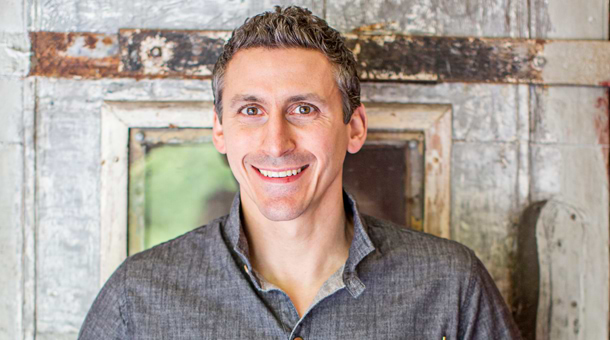 Chef Brad Farmerie
Chef Brad Farmerie was a mechanical engineering student at Penn State when he realized the cooking he did to pay his tuition was the real source of his contentment. Now a Michelin-starred chef (and the constructor behind The Wake's exquisite menu), Farmerie invites you to discover what happiness tastes like with an elevated 5-course wine pairing dinner experience for two throughout our Eat & Drink Festival, plus a refreshing Gazpacho masterclass, exclusively on Valiant Lady's August 6th voyage.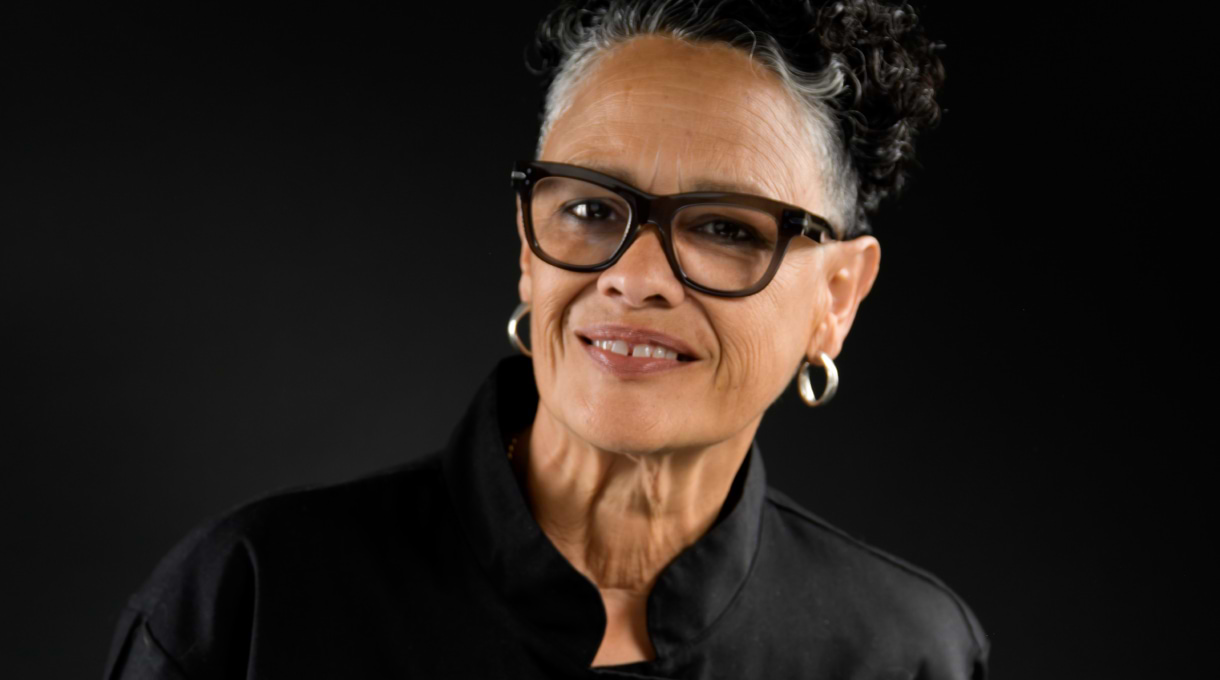 Chef Silvana Salcido Esparza
Chef Silvana has earned widespread acclaim for her exceptional interpretations of regional Mexican favorites, establishing herself as a culinary force in Phoenix, The Valley region, and the US. Bringing Mexico's vibrant culture and tantalizing food scene to a whole 'nother level with Pink Agave's electrifying menu, Chef Silvana Salcido Esparza is set to guac your world with a demonstration-style cooking fiesta on board Resilient Lady's August 27th voyage and Valiant Lady's September 3rd voyage.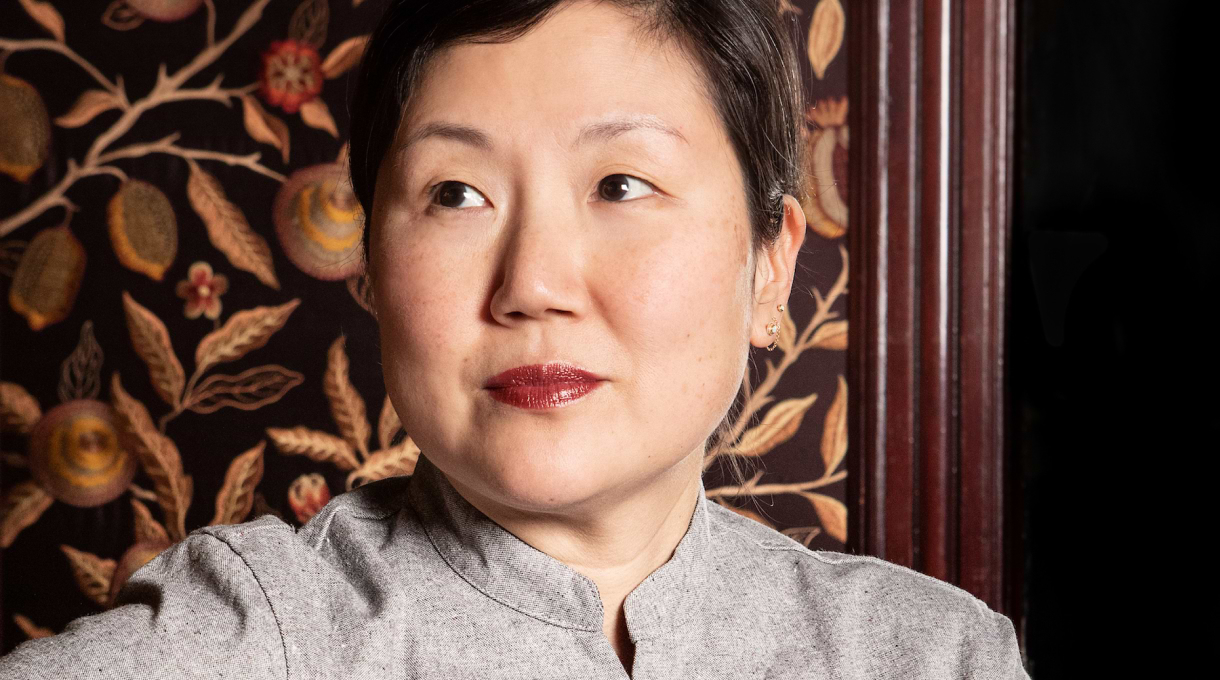 Chef Sohui Kim
Born in a family where food was the heart of every event, Chef Sohui Kim's unique blend of Korean traditions and NYC influences has been delighting taste buds from land to sea with a celebrated collection of Brooklyn hot spots and an iconic menu at Gunbae, the lively Korean BBQ house on board our lady ships. See her in action at her Eat & Drink Festival masterclass, This is Dumpling Special with Sohui Kim, exclusively on Resilient Lady's August 13th or Valiant Lady's September 17th voyages.
Recent awards and recognition that make us blush
We just took home all Cruise Critic Cruisers' Choice Awards in the large ship category for this year — making us the first brand in history to do so.
Golden views with the most 5-star cruise reviews
With the most 5-star reviews on Tripadvisor, check out what Sailors are loving about sailing aboard our lady ships.