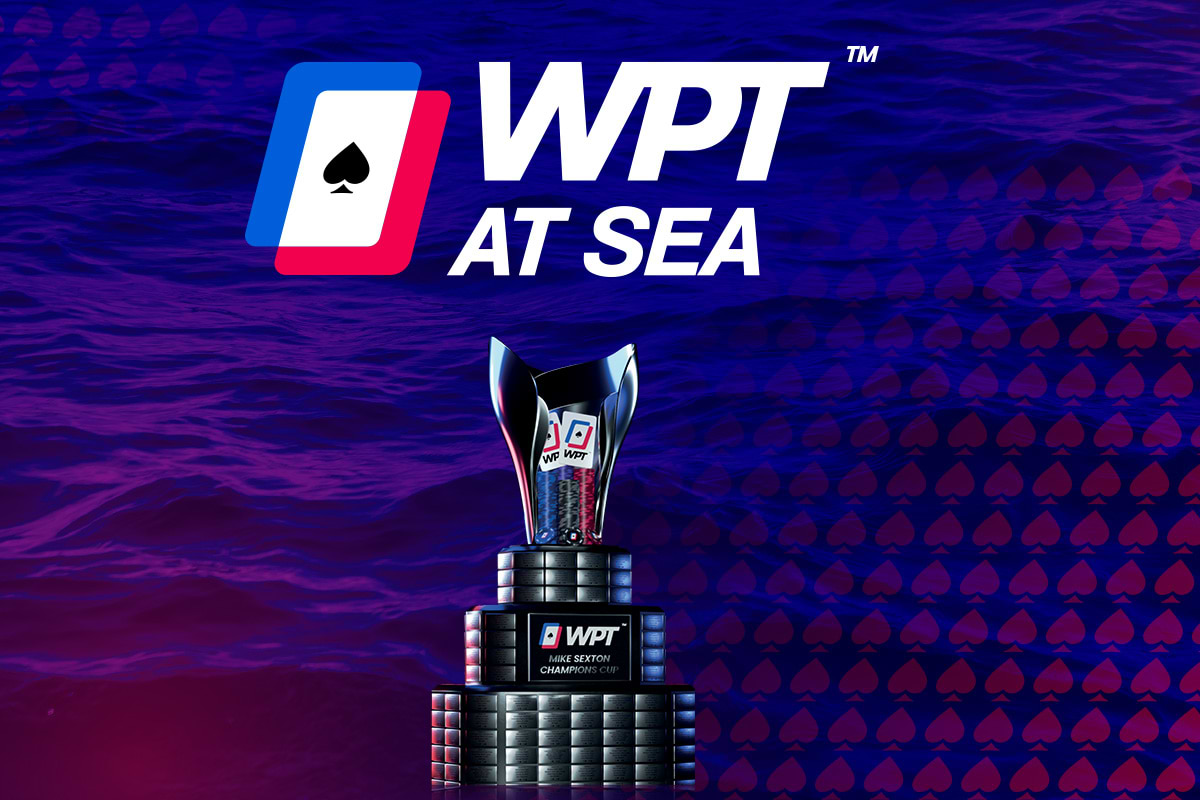 MIAMI, FL – April 20, 2023 – Virgin Voyages, today, announced that it has partnered with a leading brand in the poker industry, the World Poker Tour (WPT). Together they will deliver a world-class poker experience during every sailing aboard Virgin Voyages' Scarlet Lady, which offers four and five-night cruises departing from the brand's homeport in Miami.
As an industry first, Virgin Voyages has established a standing poker venue, the exclusive "WPT at Sea" Poker Room (wptatsea.com). Utilizing eight custom poker tables and staffed with professional dealers in an incredible space on the ship, the room offers beginner training, cash games, satellites and WPT Prize Package tournaments with buy-ins ranging from $80 to $320.
"As a new brand with an innovative spirit, we've been fortunate to introduce many industry firsts, including our partnership with the World Poker Tour and WPT at Sea," said Tom McAlpin, CEO of Virgin Voyages. "Our adult-only, premium experience offers an incredible backdrop, not only for a great vacation, but also as an oasis for the WPT in a way never seen before."
The $320 buy-in "WPT at Sea" main event will be held during each sailing. Based on the number of participants, the marquee event may award a WPT prize package (valued at $5,000), which may be used on any future voyage or WPT event.
With another first, the WPT at Sea Poker Room has established a seamless experience, with cashless participation, allowing all transactions to be easily handled on Sailors' wearable devices.
"After witnessing the magic of cruise-line poker with Virgin Voyages last season, we instantly sought to establish a permanent fixture," said WPT CEO Adam Pliska. "Scarlet Lady provides the perfect residence for WPT at Sea, which will bring the WPT poker experience to the high seas."
Recently named the top recipient of Cruise Critic's 2023 Cruisers' Choice Awards, securing the No. 1 placement across all categories, Virgin Voyages continues to win travelers over with its unrivaled value and unique approach inspired by the modern romance of sailing.
For more information on Virgin Voyages, its new itineraries, and its stunning fleet of Lady Ships, visit www.virginvoyages.com.
About the World Poker Tour®
World Poker Tour® (WPT®) is the premier name in internationally televised gaming and entertainment with brand presence in land-based tournaments, television, online, and mobile. Leading innovation in the sport of poker since 2002, WPT ignited the global poker boom with the creation of a unique television show based on a series of high-stakes poker tournaments. WPT has broadcast globally in more than 150 countries and territories, and is currently producing its 21st season, which airs on Bally Sports in the United States. Season XXI of WPT is sponsored by ClubWPT.com. ClubWPT.com is a unique online membership site that offers inside access to the WPT, as well as a sweepstakes-based poker club available in 43 states and territories across the United States, Australia, Canada, France, and the United Kingdom. WPT also participates in strategic brand license, partnership, and sponsorship opportunities. For more information, go to WPT.com.
©2023 WPT Enterprises, Inc. All rights reserved.
WPT, World Poker Tour and Spade Card Design are registered trademarks of WPT Enterprises, Inc. All rights reserved.
About Virgin Voyages
Set Sail the Virgin Way with Virgin Voyages, the irresistible travel brand founded by Sir Richard Branson. Delivering epic vacations at sea, Virgin Voyages launched at the end of 2021. The brand's four Lady Ships – inspired by 50+ years of Virgin history -- include Scarlet Lady, Valiant Lady, Resilient Lady and Brilliant Lady. Designed for discerning travelers, Virgin Voyages offers relaxing, exclusively adult (18+) sailings. Working with a Creative Collective of the world's most sought-after designers, performance artists and architects, Virgin Voyages delivers an enchanting boutique hotel at sea with fresh, elevated spaces that strike the perfect balance of nautical chic and glamour. Currently departing from the sun-soaked cities of Miami and Barcelona – and soon to include Athens, San Juan and Melbourne – the fleet offers itineraries to more than 100 awe-inspiring destinations across four continents. Virgin Sailors are spoiled for choice with 20 eateries offering Michelin-star culinary experiences all included, a festival-like line-up of entertainment, stylish and comfortable cabins, Rockstar Quarters, authentic and locally inspired shore excursions, and a dose of Vitamin Sea with well-being naturally intertwined throughout the experience. Promising to Create an Epic Sea Change for All, Virgin Voyages also puts sustainability front and center.