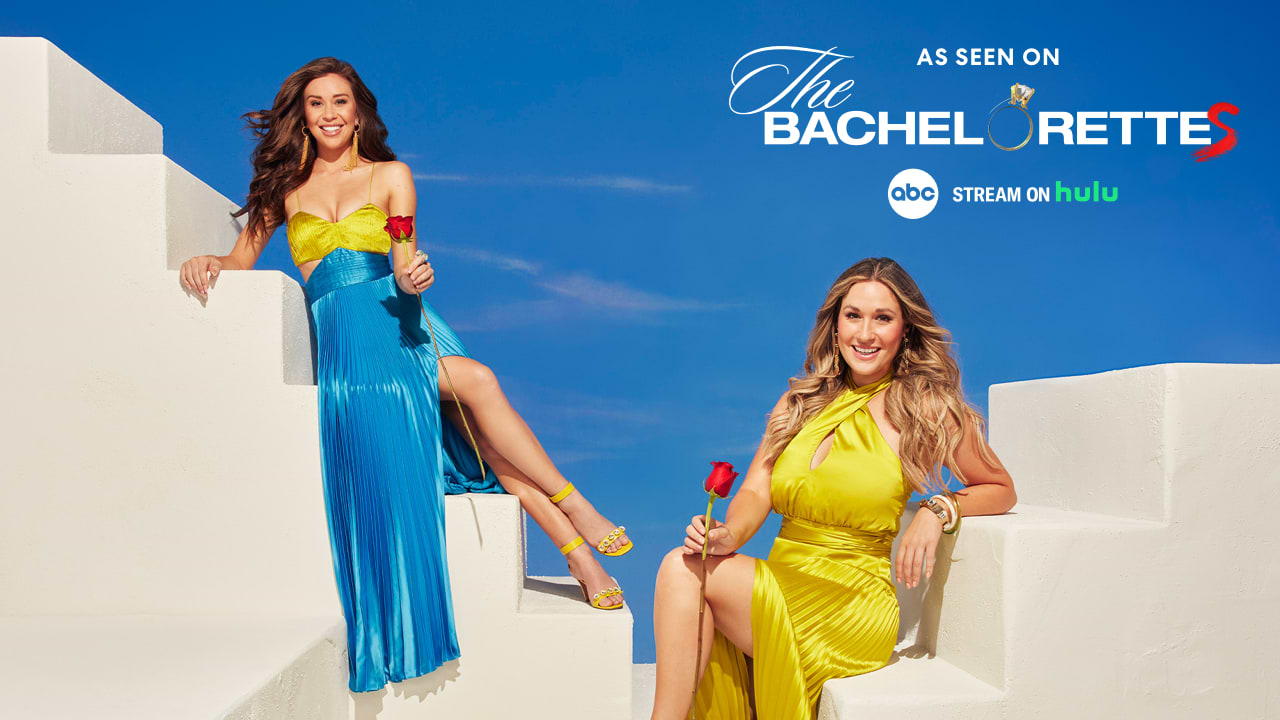 The Bachelorettes Gabby and Rachel set sail around Europe this season on Virgin Voyages' cruise ship Valiant Lady.
The Bachelorette Season 19 Episode 4 Recap
August came in with a splash this year — quite literally — as Valiant Lady made her vibrant debut on last night's episode of The Bachelorette on ABC. From Jesse Palmer's incredible introduction of our gorgeous lady ship to a full-on boxing match in The Manor, Valiant Lady's grand entrance on primetime television was one of our proudest moments. But let's be honest, our recap is going to look a little different. Are we digging into the drama? Of course, it's famously the most dramatic show on TV. But we're also digging in and celebrating the romantic, relaxing, and of course, familiar places where it all went down.
What happened this episode when Gabby and Rachel filmed The Bachelorette on Virgin Voyages?
Inspired by Mexico City's red hot food scene and boasting the most extensive Mezcal collection at sea, when Gabby walked into Pink Agave for her one-on-one with Spencer after their group date, we were blushing. Not just because the chemistry between the two of them was palpable, but we also loved seeing our stunning Tom Dixon-designed eatery as the backdrop for a deeply personal conversation and their very first, very special kiss. And because all our food on board is included — there was no drama about who was going to cover the bill (you know, because there wasn't one). We'll let the drama stay in the boxing match.
But Gabby wasn't the only one making connections on board. Hosting her one-on-one date in her suite (the Massive Suite, to be exact), we got to witness Rachel really get to know Tyler — all while our signature guitar in the suite's music room hung coyly nearby, getting a front row seat to all the champagne-popping, poem-exploring, unconditional love. And yes, the Massive Suite does have its own music room. And an outdoor shower. And a hot tub on the private terrace. You may have noticed, you know, the one where that sweet little kiss happened. And if we were Rachel, we, too, would bring Tyler back to the spot where Richard Branson and Diplo prefer to stay when they're on board.
And while it was sad to see some of the men go, we couldn't help but notice Valiant Lady shining brightly behind them. We like to think she was showing off, saying a tearful goodbye to the men, and a tearful celebration that Hayden would finally get home to see the dog he misses so deeply..
So just as emotional connections are blooming on board, we're launching an offer in celebration of love, aptly titled, The Dreamy Getaway — which means when you book a cruise on Valiant Lady or Scarlet Lady by August 31st, your second Sailor will sail for 50% off, plus you'll get an extra $100 toward your Bar Tab.* Because if the show is any indication, there's no better place to relax and lean into the romance of the open ocean than aboard our adults only lady ships. So who will it be, Gabby or Rachel? Er, sorry, we mean, Valiant Lady or Scarlet Lady? The mesmerizing Mediterranean coast? Or the warm shores of the Caribbean? But rest easy knowing that with over $600 in value included on every sailing — from our 20+ unique eateries and tips to unlimited group fitness classes and wifi — there's no wrong choice.
And if like Hayden you're a solo Sailor, you can also get in on the action — because when you book a voyage before August 31st, solo Sailors will sail at the same rate as those who do so together — meaning you won't be charged extra for taking that much-deserved me-time (aka no single supplements). Because no matter what your relationship status is, everyone deserves a restorative and dreamy escape at sea.