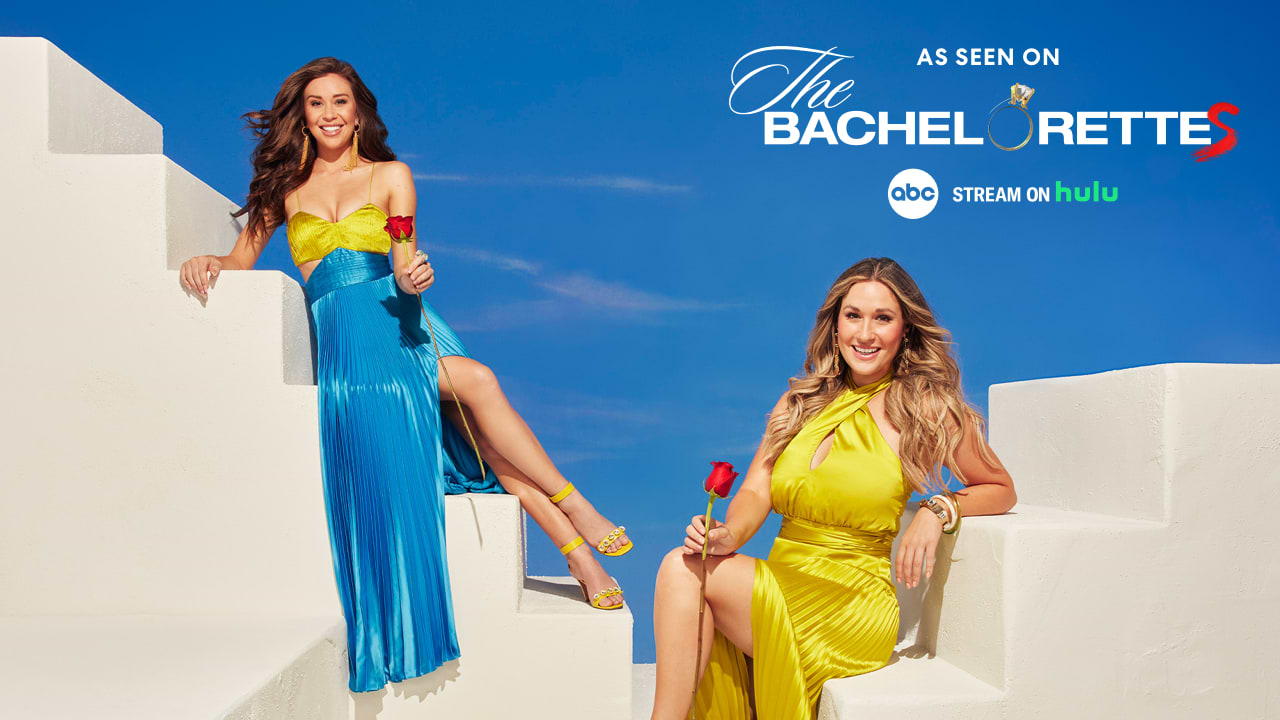 The Bachelorette Season 19 Episode 5 Recap
Another week, another episode filled with romance, drama, chocolate wrestling, and of course, our lady ship — brightly hosting all the incredible action (along with Jesse, of course). So let's dig into episode 5, Sailors. Oh, and if you're just now joining us and asking yourself, "Where is The Bachelorette filmed?" "What cruise ship is the bachelorette on?" Well, you're in luck, because it's filmed aboard our very own Valiant Lady, an adults only cruise that sails across the Mediterranean when she's not busy filming. And you can sail aboard her, too.
Last week, we left off in Rachel's Massive Suite, where sparks flew, Champagne bottles popped, and first kisses were had. Sadly, this week the Massive Suite, while remaining a gorgeous safe haven for Rachel, was the scene of Logan informing her that he, drum roll please, wanted to leave Rachel for Gabby. But, as you know, you can't have it both ways… or can you? Because you CAN have it both ways on our ships. You don't have to pick a team, you can sail aboard Valiant Lady and Scarlet Lady; no drama ensuing.
But thankfully, Rachel bravely recovered, and Gabby was there for her the way these two seem to continue to be on one another's side and always checking in. It's lovely, and a reminder that some of the best moments from this show are the friendships that blossom. So cut to SIP, our copper-accented, velvet-clad Champagne lounge, serving twists on classic cocktails and, of course, Champagne, where Rachel had to break the news to the other guys that Logan had left to pursue Gabby. We just hope someone offered to Shake for Champagne so that a bottle of Moët & Chandon arrived ASAP. I can't think of a better time for that app functionality, frankly.
But don't cry too many tears for Rachel, because she was about to embark on the night of her life. After a romantic conversation with Tino at On The Rocks, Rachel connected with Tyler, and they passionately made out in the mirrored walls of The Manor's entrance — arguably our Sailor's favorite place to take pics, and the most dazzling place to watch sparks fly.
And finally, in true Bachelor Nation style, the rose ceremony was deeply dramatic. Set at the Aquatic Club, our gorgeous, top deck pool area — host to relaxing, sundrenched pool days and nights hosting our famed Scarlet Night party — the tension was thick. Gabby had three men left (one being Logan), so it seemed fairly obvious that, well, she wouldn't pick Logan. But just like a twist in a well-made martini, Gabby had other ideas. Nate and Johnny, who both seemingly had strong connections with Gabby throughout the episode, were skipped over for who else… but Logan. And that, Sailors, is why we love this show. You never know what you're going to get. So suffice to say, we can't wait to tune in next week to see what romance blooms, what drama looms, and our lady ship as she elegantly guides them under the Mediterranean moon.
And as a reminder, if you'd like to join us aboard our lady ships to see where this all went down, we're running an offer in celebration of love, aptly titled, The Dreamy Getaway — which means when you book a voyage on Valiant Lady or Scarlet Lady by August 31st, your second Sailor will sail for 50% off, plus you'll get an extra $100 toward your Bar Tab.* Because if the show is any indication, there's no better place to relax and lean into the romance of the open ocean than aboard our adults only cruises. So who will it be, Gabby or Rachel? Er, sorry, we mean, Valiant Lady or Scarlet Lady? The mesmerizing Mediterranean coast? Or the warm shores of the Caribbean? But rest easy knowing that with over $600 in value included on every sailing — from our unique eateries and tips to unlimited group fitness classes and wifi — there's no wrong choice.
And if you're a solo Sailor, you can also get in on the action — because when you book a voyage before August 31st, solo Sailors will sail at the same rate as those who do so together — meaning you won't be charged extra for taking that much-deserved me-time (aka no single supplements). Because no matter what your relationship status is, everyone deserves a restorative and dreamy escape at sea.