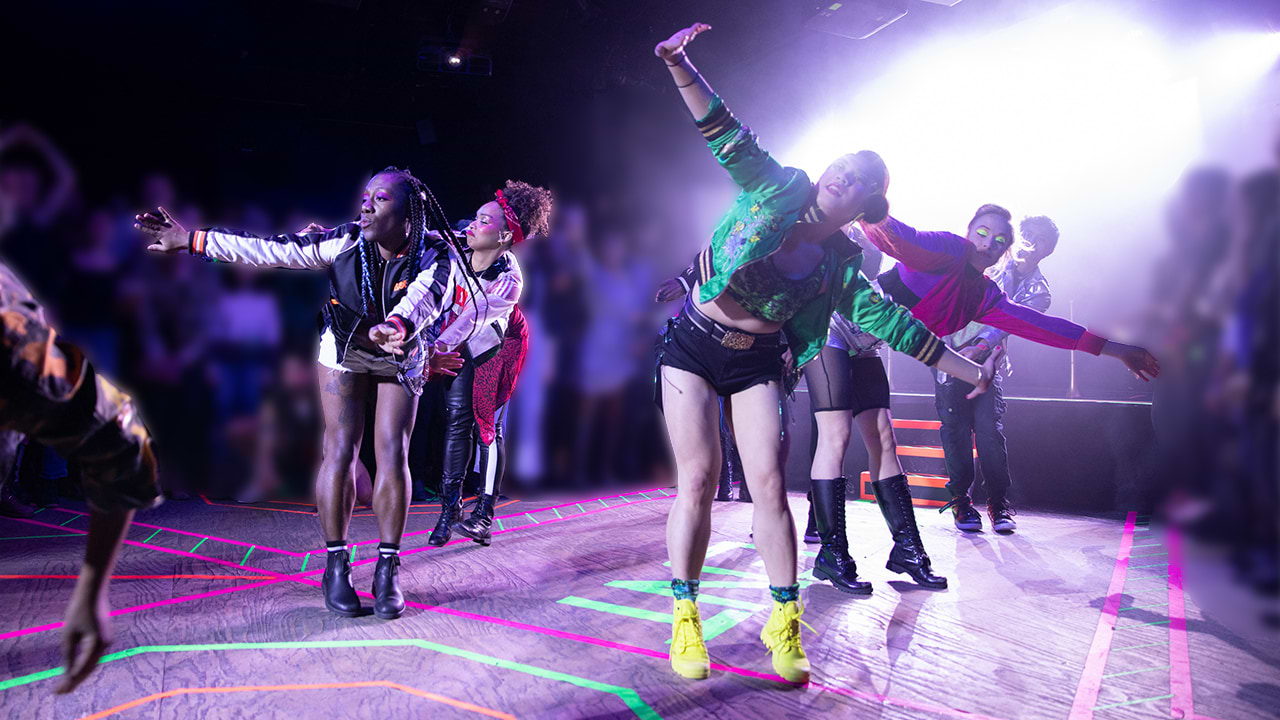 Performers from the UNTITLED DANCESHOWPARTYTHING
Creativity Is part of our legacy as a Virgin company. It's who we are. When it came to entertainment on board, we had to ask ourselves, "How do we do something truly different for Sailors that fits the Virgin culture?"

From shows and parties to music and happenings, we knew it was important to rethink traditional entertainment at sea. The first step was to expand our Virgin Voyages Creative Collective to include entertainment creatives tasked with curating original and uniquely Virgin experiences.

"Our goal was to reach out to the entertainment community," said Richard Kilman, Vice President of Entertainment for Virgin Voyages. "We wanted to form a Creative Collective that really understood our vision, then give them the opportunity to just be artists and create."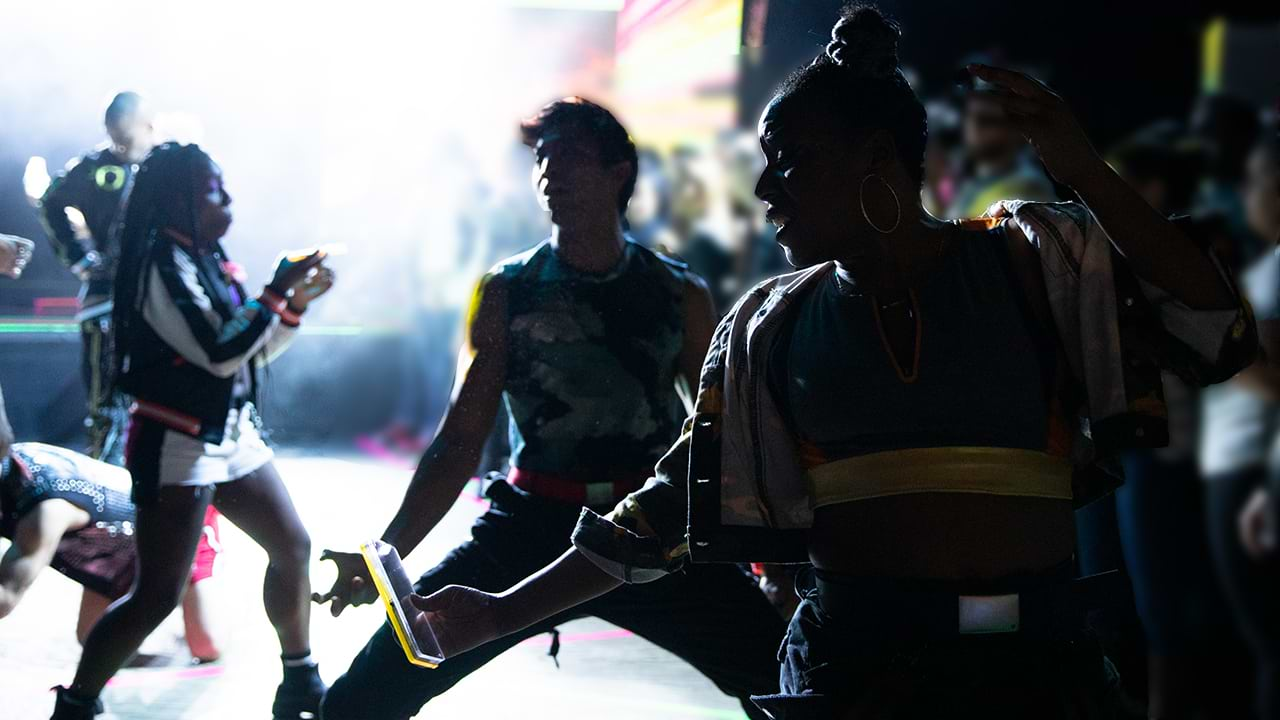 Performers in action
That vision was very different indeed. Rather than finding and licensing existing shows for the ship, 20 creatives from the entertainment industry pitched 70 different performance concepts. Out of those 20, we narrowed things down to a final list, to add to our Creative Collective. Next step, developing the shows.

"We kicked off that process by having the creatives present their shows to each other. The process was a huge success," added Kilman. "It felt like the creation of our own little creative community with lots of mutual respect and admiration." As a result, the Scarlet Lady will feature multiple bespoke experiences, created exclusively for Virgin Voyages.

Sailors won't just sit and watch shows. They may be asked to participate with the cast or become immersed in the world of the piece. From modern takes on classic stories, to interactive dance parties and off-the wall participatory acts, the experiences will break down the 4th wall and push the boundaries of traditional stage performances.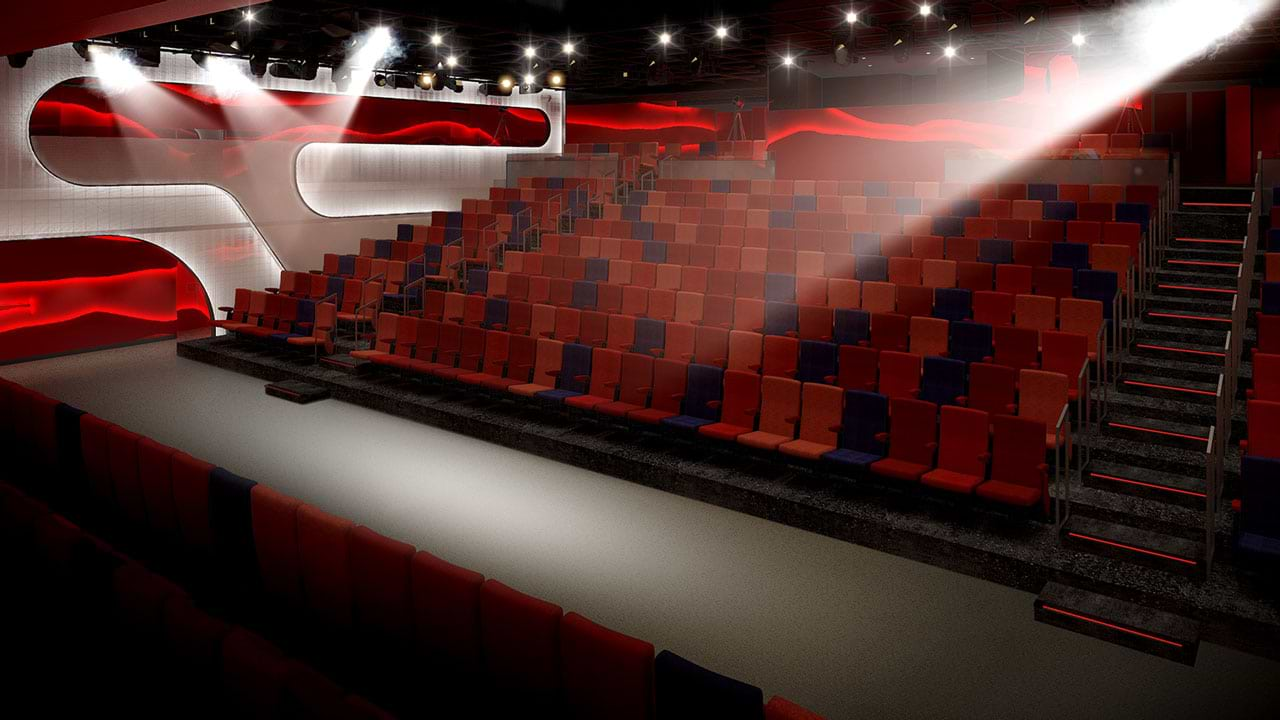 Render of The Red Room, the first transitional theater at sea.
All of this in venues built to highlight these works. The Red Room, designed by renowned theater design consultants, Auerbach Pollock Friedlander, is the first transformational, multi-form theater at sea. The space changes easily from traditional Proscenium stage to alley stage mode used in fashion shows, to a flat-floor configuration where the seats are removed, creating completely different experiences for each day of the voyage.

The Manor nightclub, named after Virgin's first music studio in England, was designed utilizing two ship decks of height to maximize how the room feels, and mimic the structure of land based clubs. An adjacent kitchen was also added, allowing for dining experiences. The room is fully equipped with a state-of-the-art acoustic design and equipment, to support DJ sets.

The Scarlet Lady will feature six original shows that include a soon to be announced production by award-winning producer Randy Weiner (Queen of the Night, The Donkey Show, Sleep No More)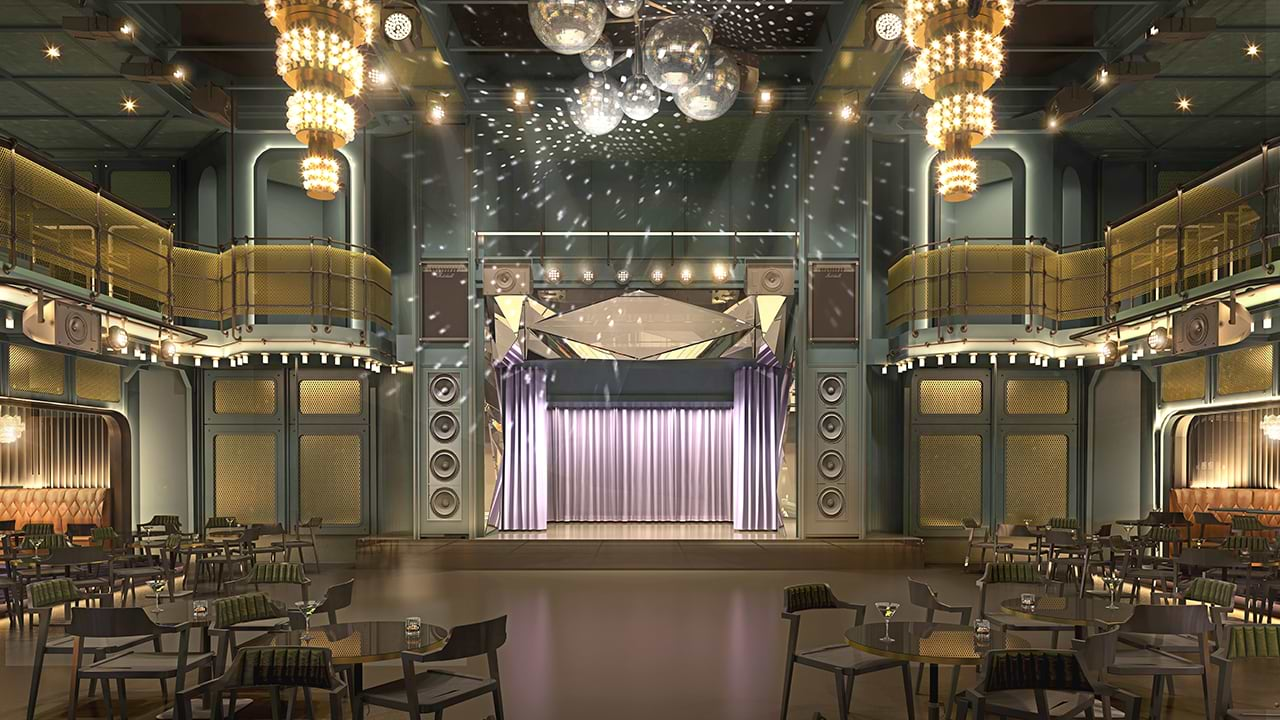 Render of The Manor, a spectacular nightclub for parties and performance.
"We just set out to make some kickass art!" said Pepper Lee Lohr, Senior Manager, Entertainment - Shows & Parties "We engaged artists from the fringes of mainstream theater and nightlife and gave them the opportunity to bring their unique experiences to the sea." Sam Pinkleton & Ani Taj have created a hype music video disguised as an absurdist style dance party, called UNTITLED DANCESHOWPARTYTHING.

Phantom Folktales is a collection of song driven, micro plays throughout the ship, that seemingly appear out of thin air, and disappear just as quickly, created by PigPen Theatre Co.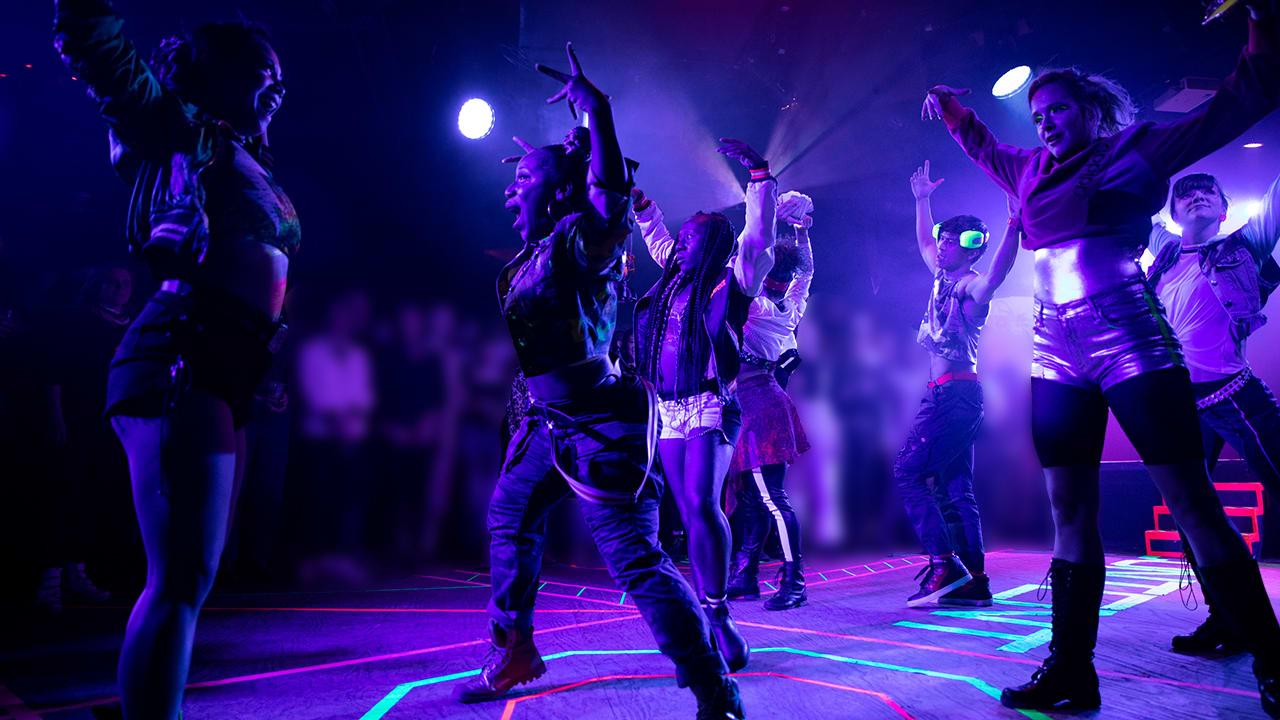 Dancers in motion during UNTITLED DANCESHOWPARTYTHING
Ships in the Night is an emotion-filled contemporary experience telling its story through the use of cutting edge digital projection interwoven with the authenticity of the human condition and Duel Reality examines the age-old tale of Romeo & Juliet with a modern twist featuring acrobatic storytelling. Both performances were made possible through our collaboration with the innovative circus company, The 7 Fingers.

Never Sleep Alone, is a highly interactive show featuring relationship evangelist Dr. Alex Schiller, by creatives Roslyn Hart and Alfredo Guenzani.

To add to the overall vision, Tony Award winning creative producer, Jenny Gersten, will serve as an artistic and production liaison between the core in house Virgin Voyages Entertainment team and other members of the Collective.

"What we've done is create a festival at sea by having many ways to play that are relatable to each of our unique Sailors." said Travis Brendle - Senior Manager, Entertainment - Happenings and Experiences. "Though every sailor's experiences will be different, we want them to feel as if the only place it could have happened is aboard Virgin Voyages."

Creating moments that truly surprise Sailors, and offering many new "ways to play", that showcase the raw human talent and passion of our entire onboard cast, is the goal. If Sailors leave saying. "You just had to be there!" or "That couldn't have happened anywhere else!" then we know we've succeeded.