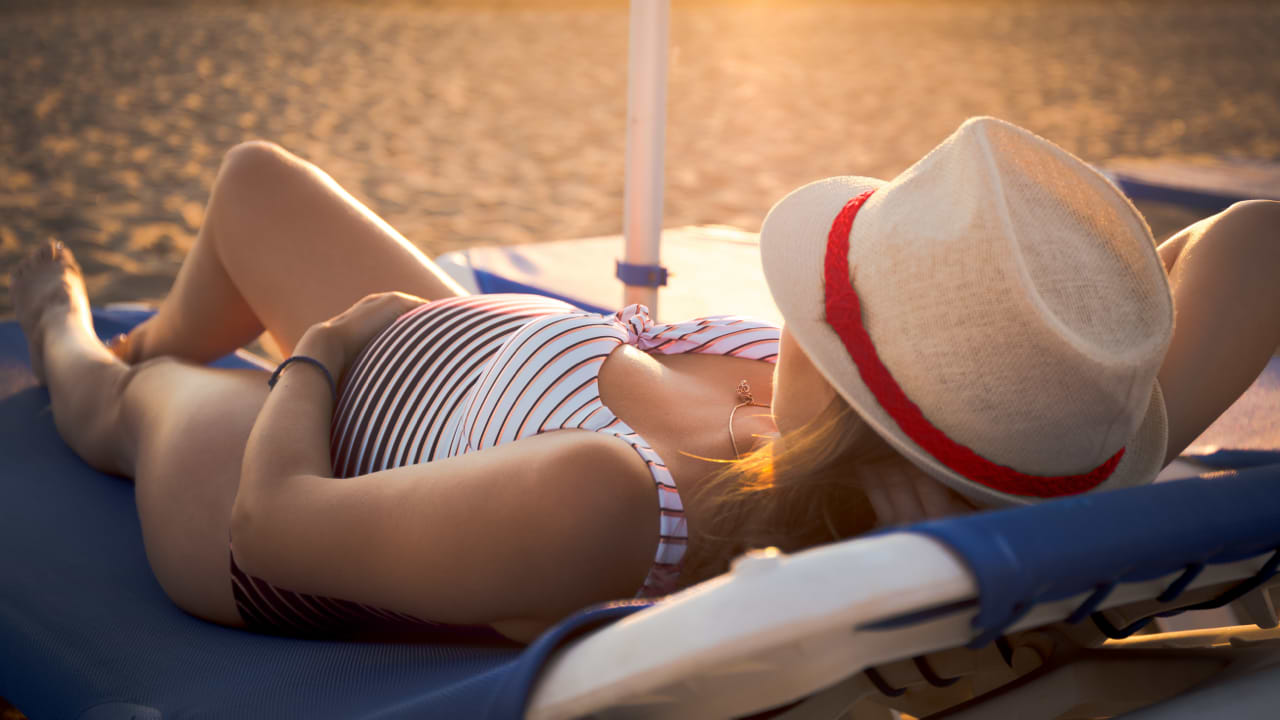 First of all, congratulations from all of us at Virgin Voyages on your upcoming bundle of joy. Our voyages may be adults-only, but that doesn't mean we aren't thrilled you're bringing a new life into the world. In honor of the incoming member of your family, we think you deserve a little getaway before your lives get (a lot) more hectic — so here's a small sample of the pampering that expecting parents can expect to receive onboard for a babymoon.
For those with sore feet:
Head to the Tune Up Mani-Pedi Spa, where a skilled aesthetician will breathe new life into your limbs with the Saving Grace Pedicure: a heavenly lower leg massage using a gentle exfoliant, followed by 100% organic coconut oil (your body is bankrolling two lives, and we want to make sure both of them encounter only the safest and most natural ingredients). The treatment wraps up with a traditional pedicure and polish to get your feet back in fighting shape.
For those with intense cravings:
We've heard pregnancy inspires a craving for pickles–upgrade pickles to pickled cabbage (kimchi), daikon, and cucumber at Gunbae, our ground-breaking Korean BBQ restaurant. You and your partner can cook meats to your liking on grills custom-made for our ships, the likes of which don't exist anywhere else. And not to suggest that you're a cliché, but if you happen to be craving ice cream as a complement to the pickles, we serve eight flavors (including a specialty Flava of the Day) at our tongue-in-cheek ice cream bar, Lick Me 'Till Ice Cream. All of this, of course, is included in the price of your voyage–enough surprises occur in your pregnancy journey, so we promise none on your bill.
For those with a perfectionist streak:
You were top of your class every year and you're determined to place first in the delivery wing? Check out the complimentary Vinyasa Flow class in our Breathe studio on scenic Deck 15. No, it's not technically Lamaze, but our trained yogis will guide you through breath-synchronized movements and postures so expertly that you might be ready to deliver by the end of class. (And if you do, our onboard medical team is glad to assist.)
No matter where you are in your delivery journey, we've got you covered. (Unless you're past the 24th week of your pregnancy, in which case, we cannot actually legally accommodate you onboard.) But hey, our flexible booking policy allows for cancellations up to 48 hours before the voyage date to receive 100% Future Voyage Credit. So if life happens, we'll see you again soon.
Otherwise, we look forward to welcoming you aboard, new mom/dad/still deciding on the right word to encapsulate your hip parental energy — we're happy to have you.