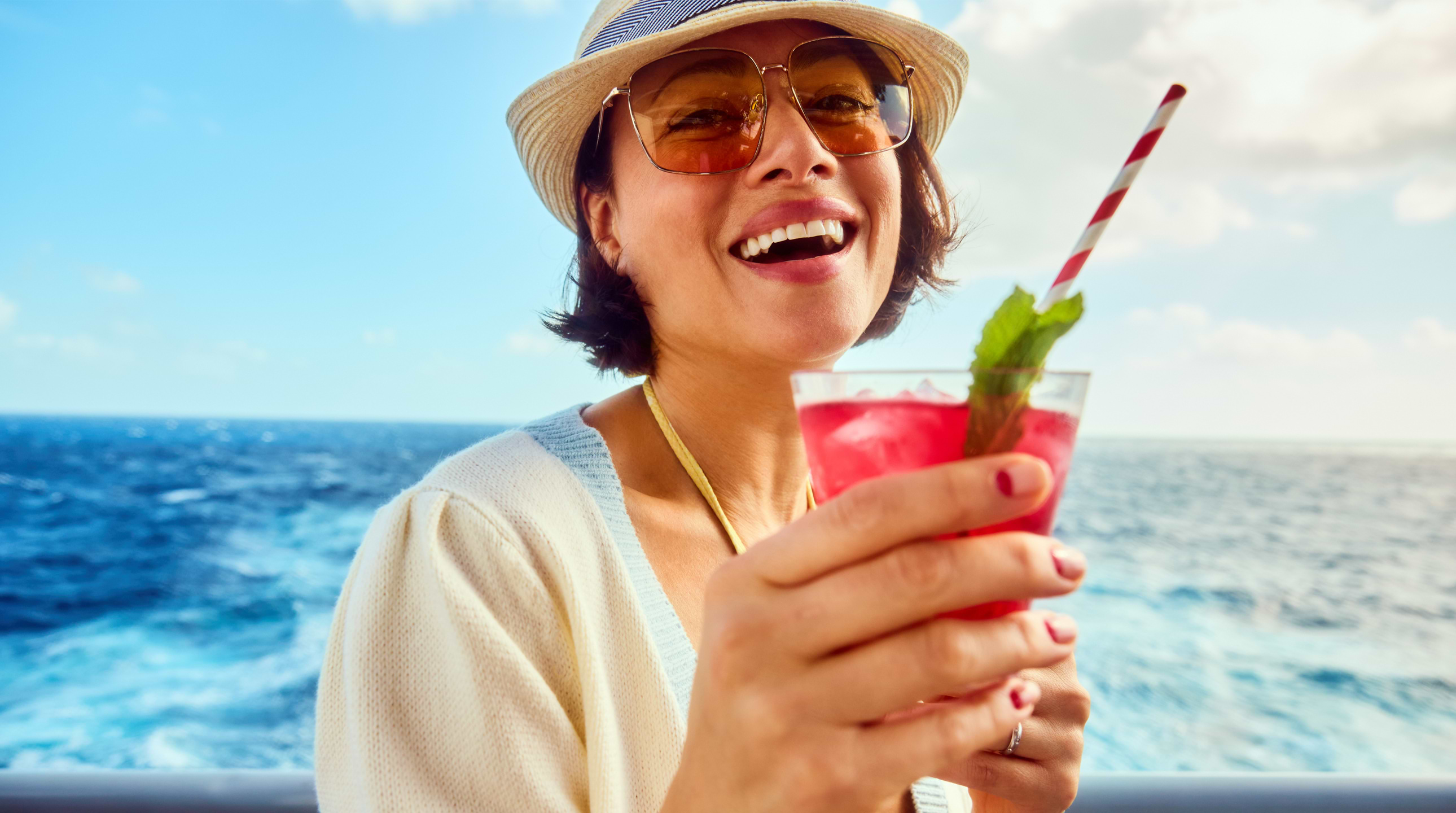 In many places, November marks the unofficial start of winter. Seeing several inches of snowfall before the month is over isn't uncommon, prompting travelers to look longingly for a warm-weather escape from the cold. Unfortunately, cruise prices are on the rise, making your dream tropical getaway a bit trickier. We get it. We fantasize about turquoise seas and white sand beaches too. That's why we're offering November cruise deals to make it easier for you to make that wintry getaway a reality. Whether you're looking for warm places to visit in November or planning ahead for the rest of winter, these November cruise deals are a game changer.

Don't just celebrate fun and adventure — celebrate savings
The only thing perhaps more satisfying than going on an epic vacation is going on an epic vacation knowing you saved a bunch of money. Or, better yet, getting some serious perks because you booked at the right moment. Our November cruise deals are an easy way to give yourself that much-deserved pat on the back. We know that travel isn't cheap, and cruise prices are going up. Our special travel deals have you covered. Whether it's getting 10% off by booking 180 days before departure or an extra $50 on your bar tab when you prepay, we're always coming up with new ways to save. We've also got some epic (and limited time only) Black Friday and Cyber Monday deals rolling out at the end of the month with even more tantalizing savings — so keep your eyes peeled!

Celebrate your birthday or someone else
You never need an excuse to take a vacation (we all deserve one, don't we?), but it certainly helps to have a reason to convince your significant other, friends, or whoever else, to take those PTO days and travel with you. Well, once November hits, that excuse is obvious: it's cold. Our tans are fading. The beach feels like a distant memory. Taking a vacation from November through April means escaping the frigid climes of our backyard, and who needs more reason than that?
Maybe the weather isn't quite enough of a selling point for your loved ones. That's okay. The one thing they really won't be able to turn down is a chance to celebrate. Celebrate what, you ask? Well, anything! Our adult-only cruises are perfect for celebrating all the important events in your life. Mark an anniversary with a romantic meal at our Extra Virgin Italian restaurant, or party the night away at a bachelorette party at The Manor nightclub. Our cruises are particularly appealing for birthday travel. Scorpios and Sagittarius' are known for their free-spiritedness and love of adventure, after all, so whether it's your birthday or you're looking for an epic way to celebrate someone else, take advantage of one of our November cruise deals and toast the occasion in style.

When it comes to a warm-weather getaway, tropical options are endless
Once you've pulled the trigger on a November vacation, deciding where to go is the easy part. That's because you really can't go wrong with any of our warm-weather cruise destinations – unless you're averse to chilling at a beach club in the Bahamas, or watching the sunset on Key West. We didn't think so. From our shorter 4-night Fire & Sunset Soirees trip to the Florida Keys and the Bahamas to our longer 8-night Eastern Caribbean Antilles voyage to the DR, Puerto Rico, St. Croix, and the Bahamas, we've got you covered. And of course, beyond the Caribbean, there's always our South Pacific cruises or Mediterranean jaunts to keep you in sunshine even when your backyard skies darken.

Explore all our breathtaking vacation spots in November and beyond.