French Daze & Ibiza Nights
7-NIGHT ROUND-TRIP SAILING FROM BARCELONA
Idyllic Ibiza
Set out to some of the Med's most sensational seaside spots. Visit the stunning city of Marseille, bask in Cannes's glam from day-to-night, and take in Ajaccio's regal scenery. Resetting with a relaxing day at sea, you'll finish the voyage with a full day and overnight stay in the vibrant Spanish island of Ibiza.
French Daze & Ibiza Nights •
7 Nights
Sailing on Scarlet Lady
Day 1
Barcelona
Departs at 06:00 PM, All aboard 2 hrs before departure
Day 2
Marseille
08:00 AM - 07:00 PM, local time
Day 3
Cannes
08:00 AM - 09:00 PM, local time
Day 4
Ajaccio, Corsica
08:00 AM - 05:00 PM, local time
Day 6
Ibiza
Arrives at 07:00 PM
Day 7
Ibiza
Departs at 05:00 PM
Day 8
Barcelona
Arrives at 06:30 AM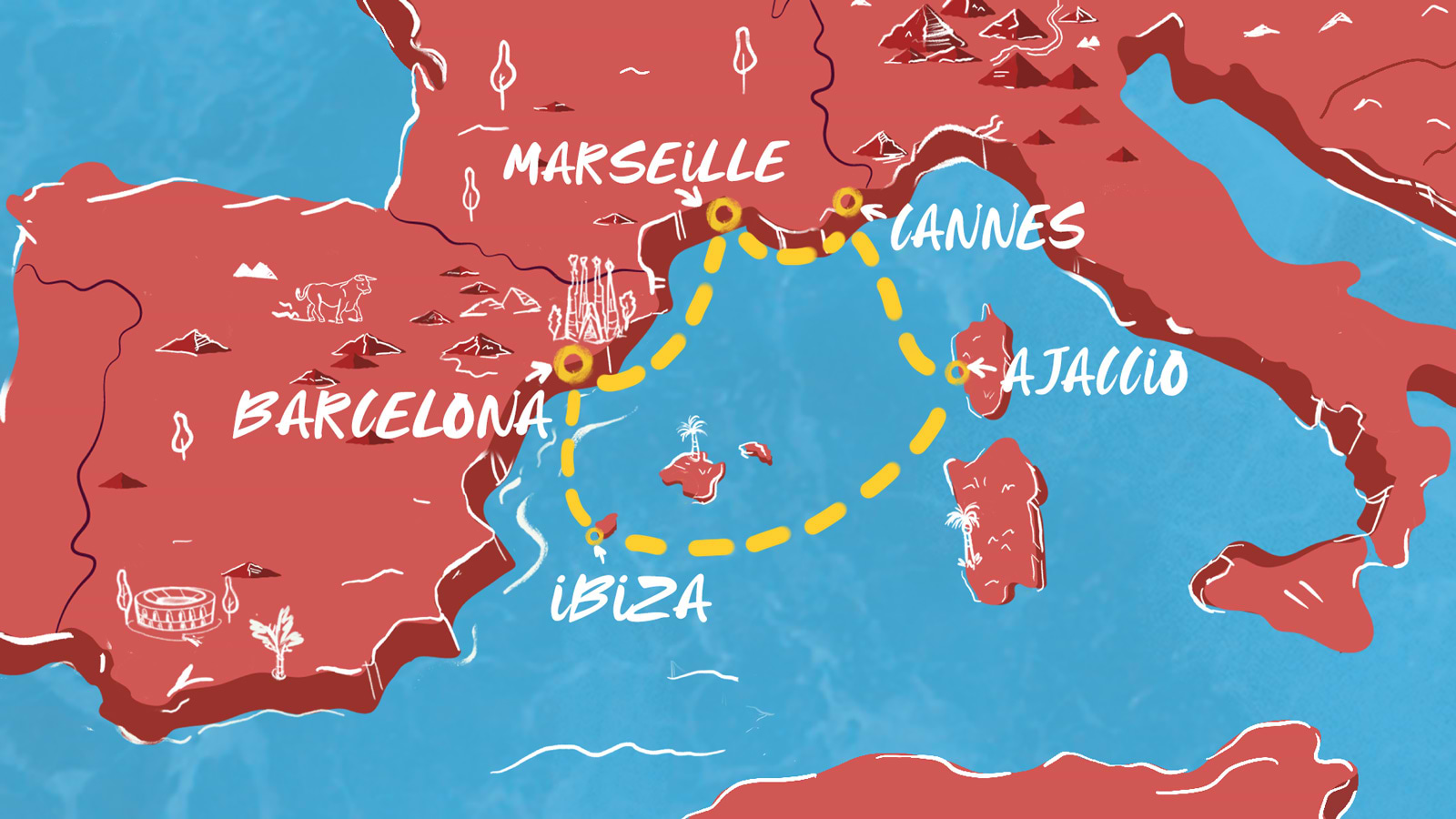 The Virgin Voyages Experience
From captivating coasts to laid-back island vibes, the exclusively adult cruise vacation of your dreams is here.
Let's make waves
An ocean of opportunities calling your name.
There's nothing more liberating than having the freedom of charting your own course. No pre-assigned seating, no fixed schedules, no limited options, no nonsense — just a shipload of opportunities to rejuvenate your body and transform your soul.
WANDERLUST SATISFIED
French Daze & Ibiza Nights
With white-walled villages, bohemian markets, and a famed beach-to-nightclub scene — Ibiza is a multifaceted paradise with something for everyone. Sure, there is no shortage of parties, but Ibiza's timeless beauty above and below the storied shores will get your pulse racing whether it's from exploring the crystal coves on the islet of Formentera, or witnessing the setting sun illuminate the sky before an endless array of stars takes over.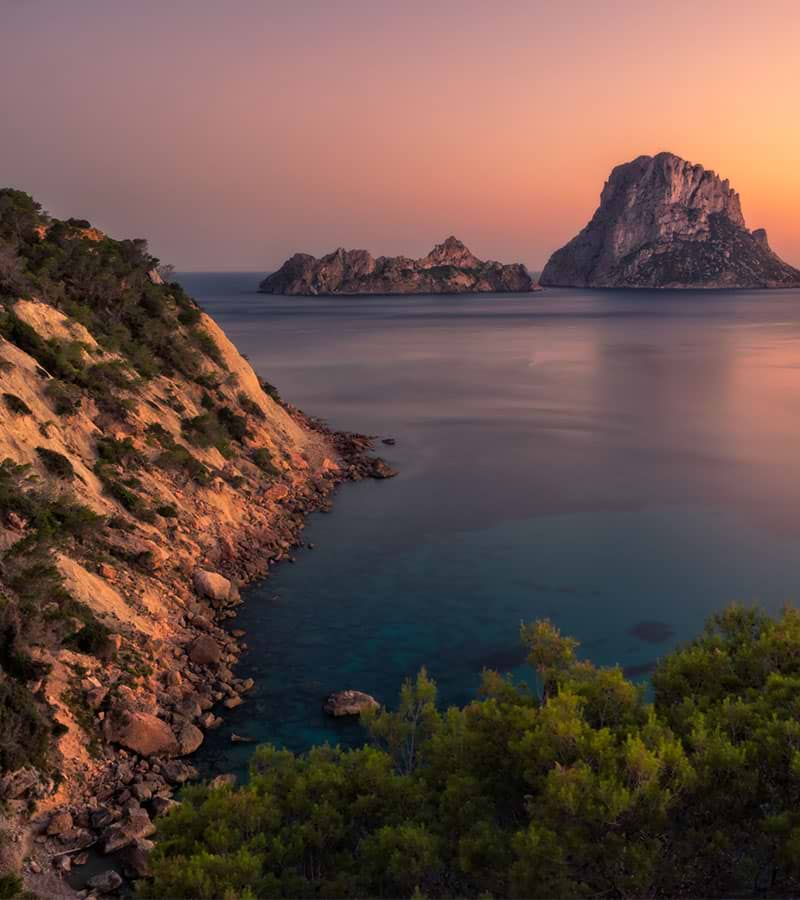 Ready to Book?
We're making waves from the Caribbean to the Med, the Adriatic to the Red, and everywhere in between, with 38 itineraries featuring over 100 ports across 4 continents. Join us on an unparalleled journey of relaxation and indulgence, and discover the things — and the people — that make each destination so special. Because we didn't build a cruise, we created a voyage.

Get a delicious taste of the modern romance of sailing that only a Virgin brand could pull off.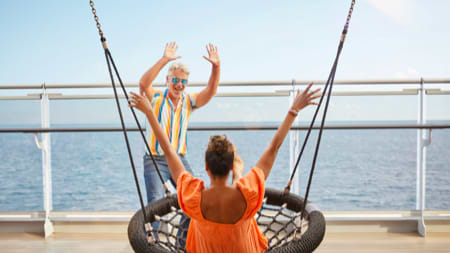 A flexible, pay-over-time solution
Book Now, Pay Later
Low Monthly Payments
Easy Application
Autopay on Autopilot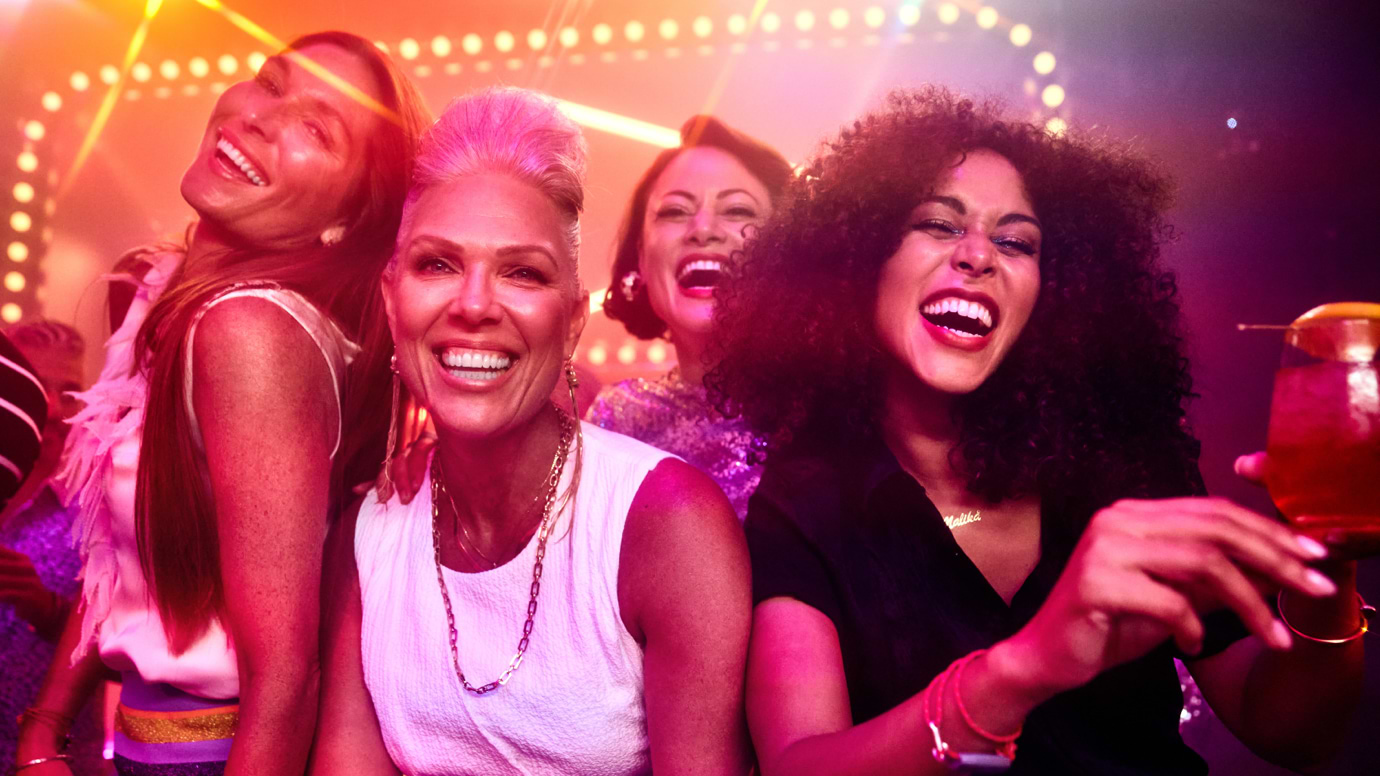 Add a Splash for Your Bash
Bottomless brunch event
Revelrous dinner party
Lock it in for $250 per cabin
Limited-time cruise deals
You deserve a vacation. And you deserve a deal. So we're making both of those things happen.

Wave goodbye to your routine and start planning an exclusively adult experience at sea.
Sea All Offers
Rest Your Head
These are the spots you might be calling home. Whether you prefer coffee (or cocktails) overlooking the waves, or waking up late in your own cocoon, we're holding space for you.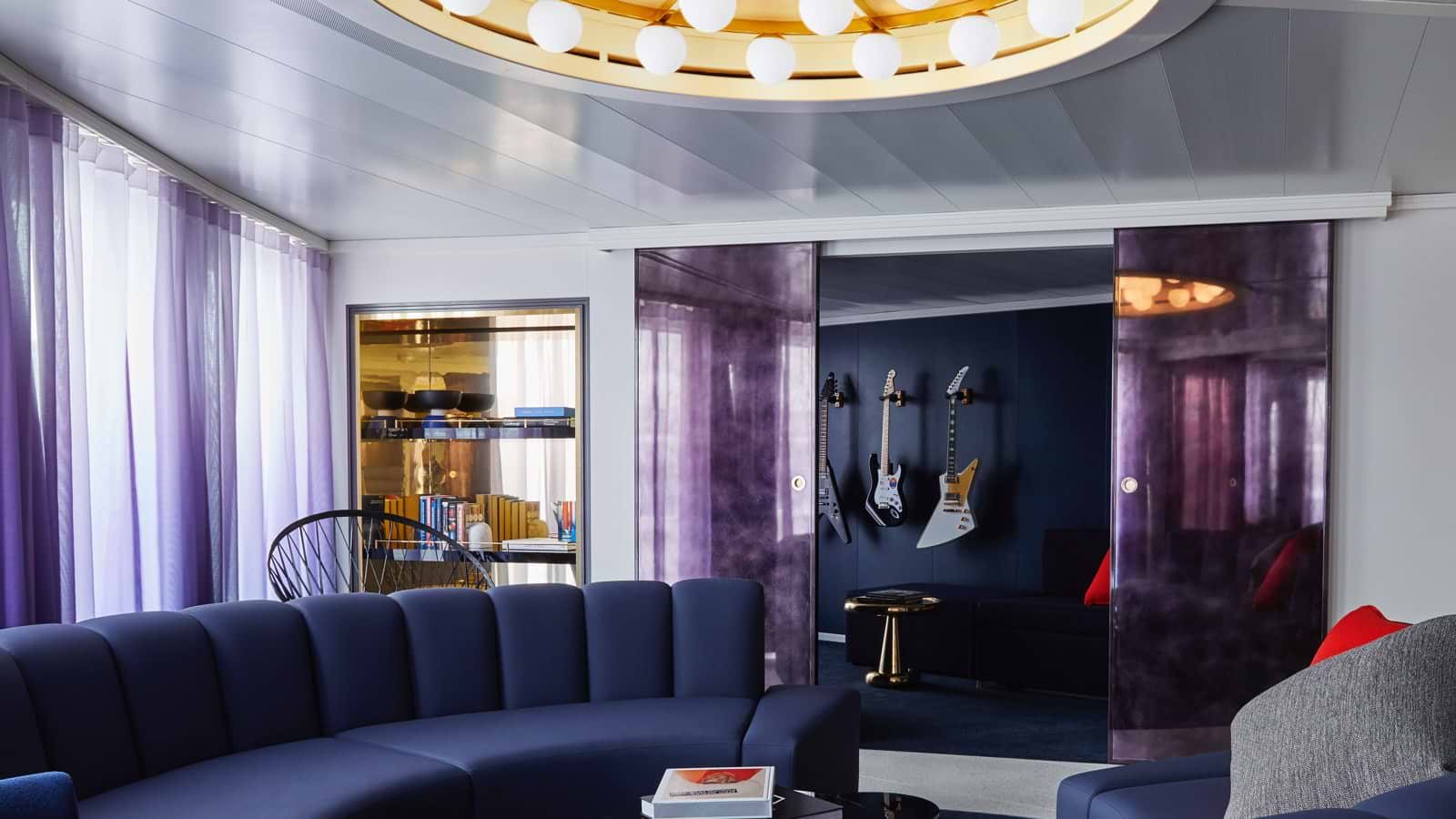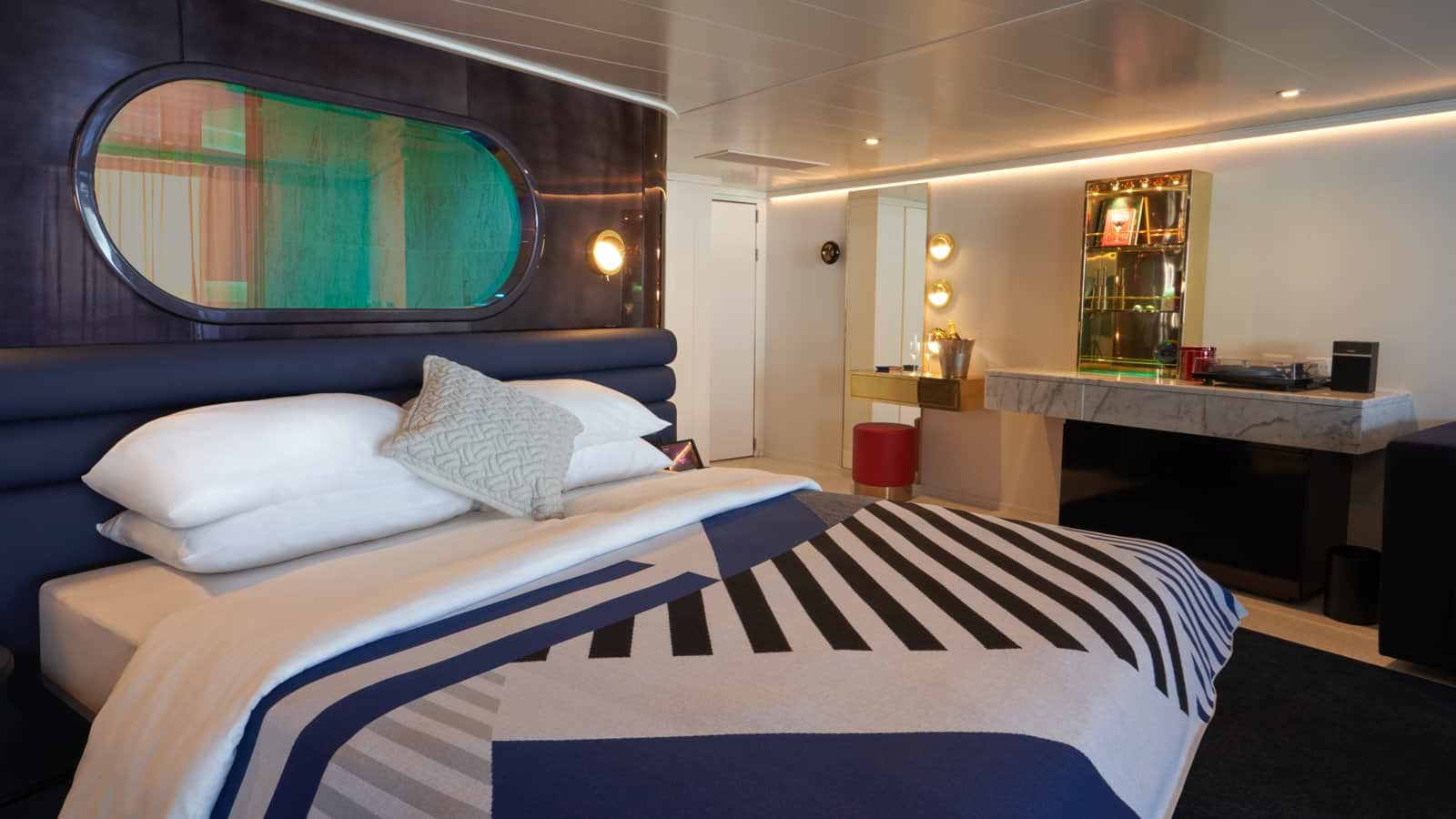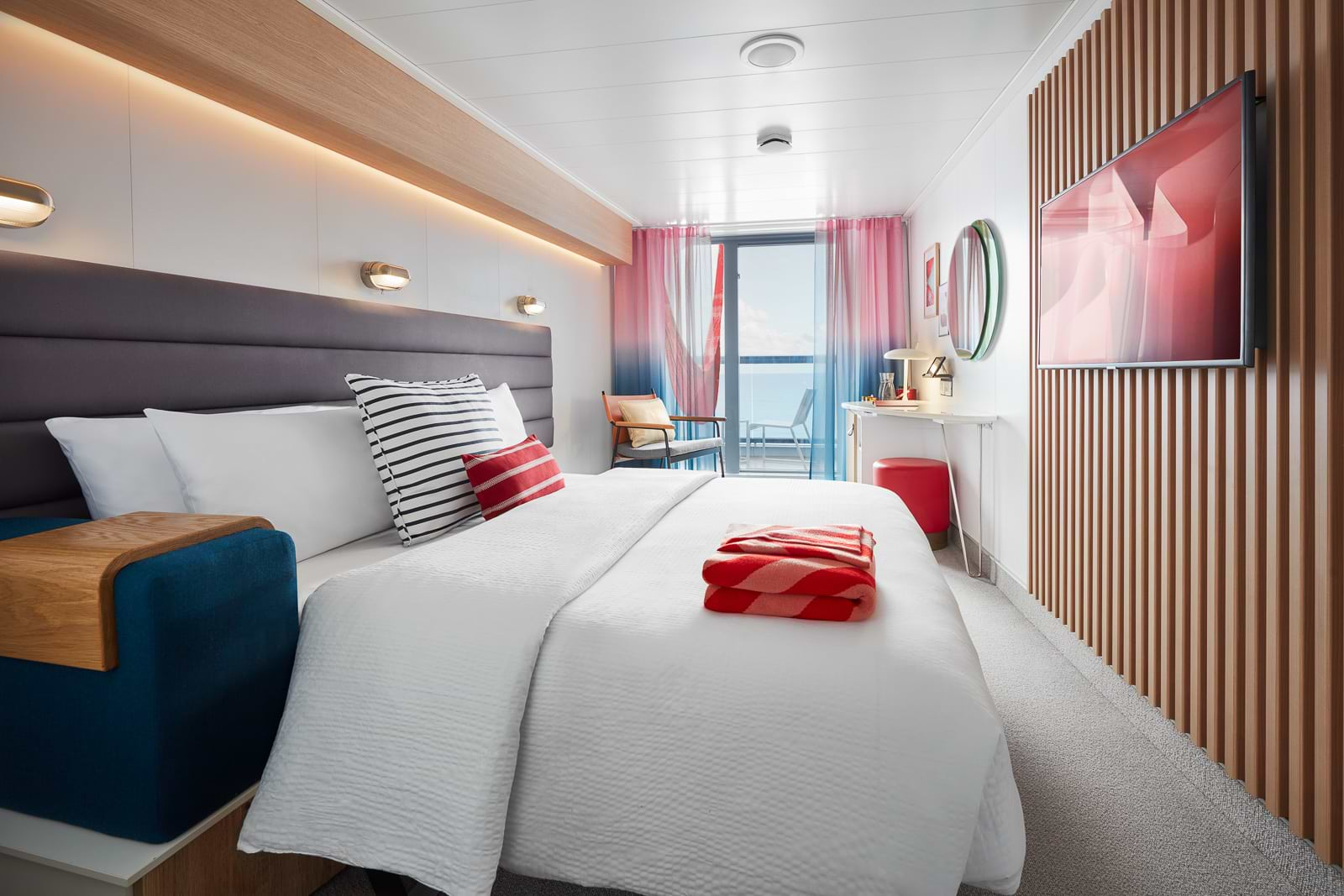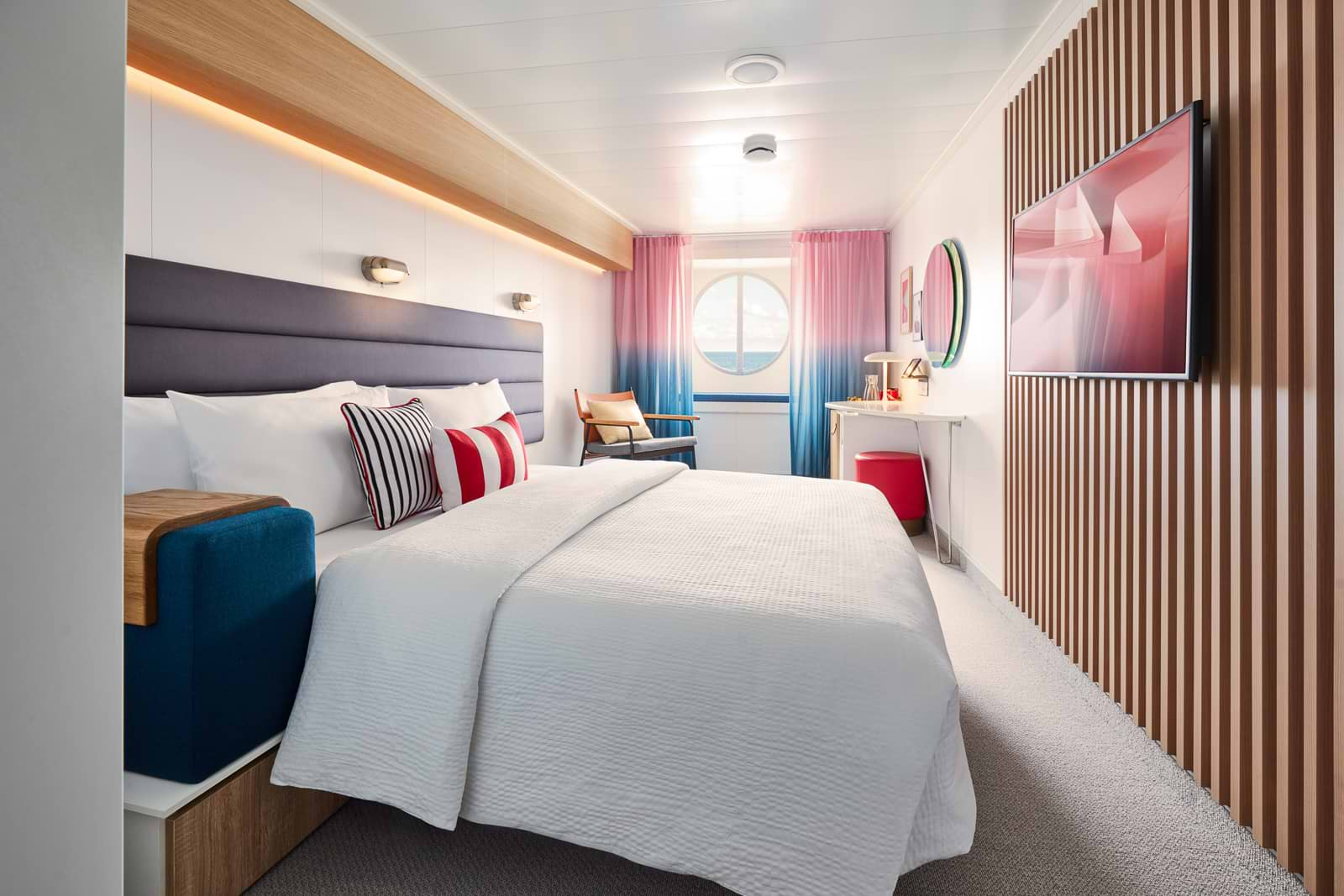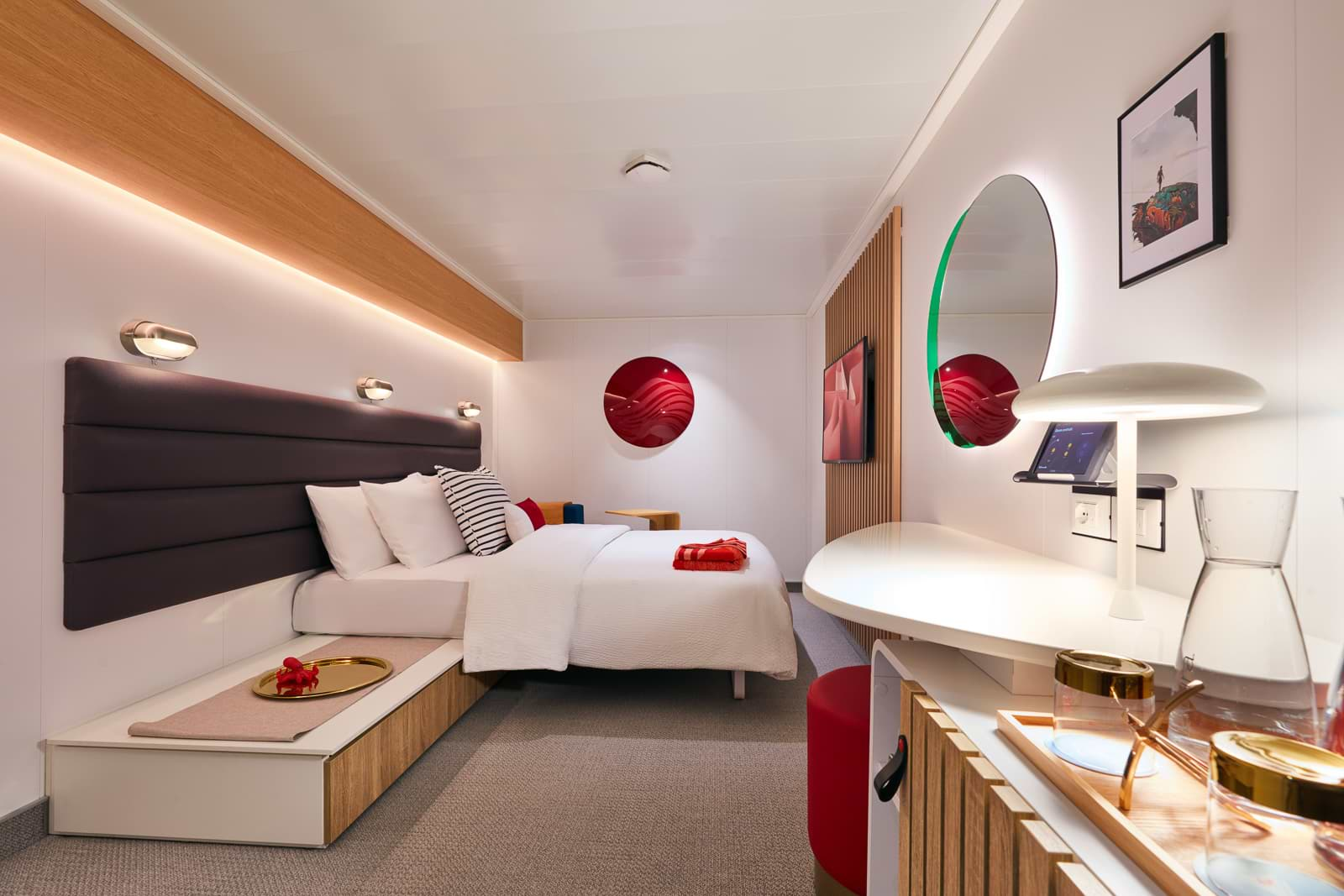 Always Included Luxury
We've taken care of all the details — so all you have to do is kick back and have the relaxing vacation you deserve. Everything below is included.
Ready to claim your spot?

Click below to set sail on this voyage.