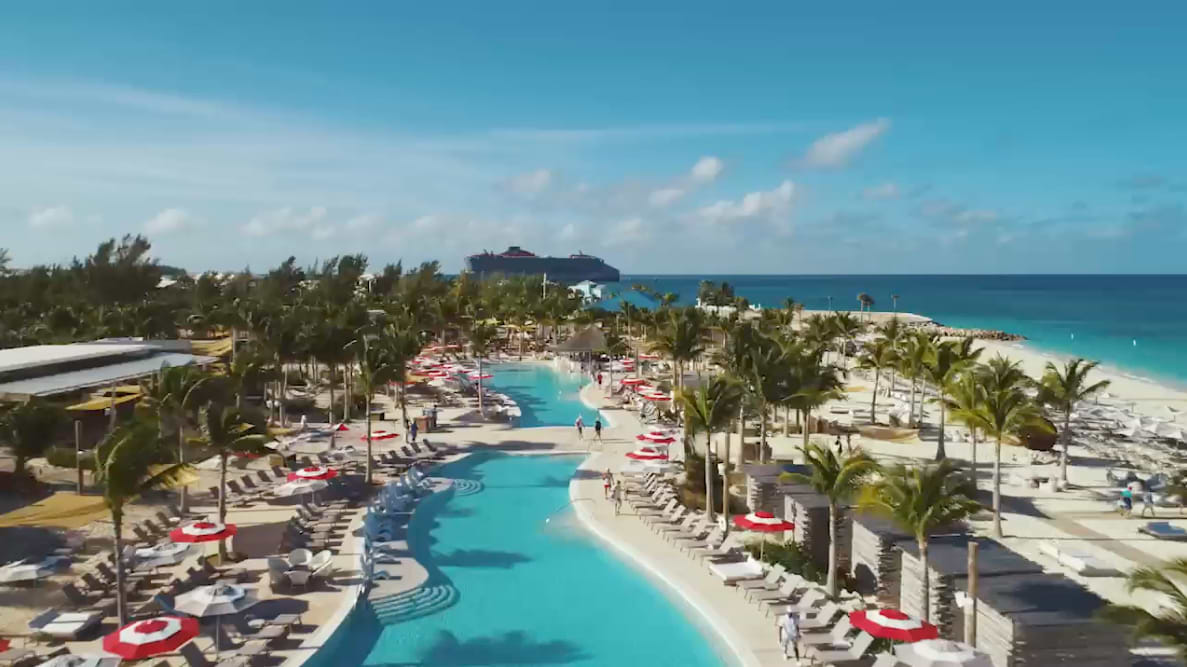 Caribbean Port Guides
Pick up where you left off…
Your vacation awaits — don't let these voyages sail away.
Basseterre

From rum tastings and beach hangs to rainforest explorations and catamarans to Nevis, the capital of St. Kitts' social scene revolves around good living and even better chat.
Bridgetown

Miles of sandy beaches and teal waters meet rhythmic local culture and unbelievably mouth-watering classic dishes in this electric Barbadian city.
Castries

Visit the sulfur hot springs, hike through the Piton mountains, or soak in the volcanic mud baths — the capital of St Lucia is a sanctuary for outdoor enthusiasts and lounge-seekers alike.
Fort-de-France

An island rich with contrasts, Martinique mixes quiet moments on quaint beaches or atop dramatic mountains with the cultural vibrancy of downtown Fort-de-France.
Oranjestad

Known as "One Happy Island", Aruba is home to electric-colored architecture, uncrowded beaches, and crystal-clear water perfect for a diving glimpse of their famed shipwrecks and marine life.
Pointe-à-Pitre

On islands home to lush national parks and streaming waterfalls, Guadeloupe's largest city is known for its vivacious French feel, lively fish markets, and café-lined streets.
St. John's

Home to 365 white sandy beaches, this Antiguan city is perfect for beachside lounging, snorkeling, or hiking up to Fort Barrington for panoramic views of the island.
Tortola

The largest of the British Virgin Islands boasts famed natural wonders like The Baths of Tortola giving way to vibrant reefs and snow-white beaches; a quick boat ride away from the other less inhabited spots in the BVI.
Willemstad

A little piece of Europe at the edge of the Caribbean, Curaçao delivers a delightful Dutch vibe with the picturesque weather, pristine beaches, and relaxing essence that comes with island life.